Sharpies! They are one of my favorite art-making tools, and I know kids dig them, too. We are practically swimming in Sharpies around here of all colors and thicknesses. And they never fail to inspire someone to grab one and make some sort of permanent mark somewhere.
Besides just doing some drawings, there are all sorts of ways to put your Sharpies to good use on various items. Take a gander..
From Alisa Burke– blown out, doodled Easter eggs. So cool.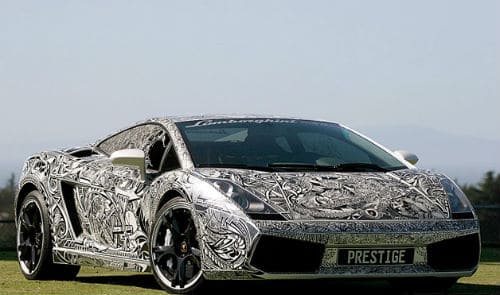 George Ramos spent 2 weeks drawing on this Lamborghini. I think a great idea would be to encourage your kids to do the same to your car. Yes, definitely.
Doily Stencil. The possibilities are endless here- you could make a pattern of these on white paper and paint over them, make some of these over a collage, stencil this onto the cool new jeans mom just bought you. Love it.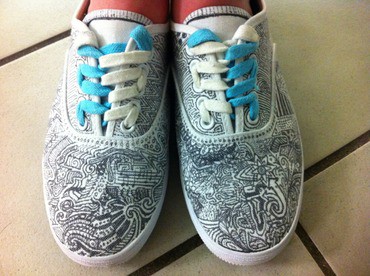 Sharpie shoe art. I think these are Keds? But I know there's a big trend to decorate Toms and Vans shoes as well. Check out our Sharpie Shoes Project.
Kathy Barbro from Art Projects for Kids came up with this awesome project using magazine circles and Sharpies. Click over for instructions.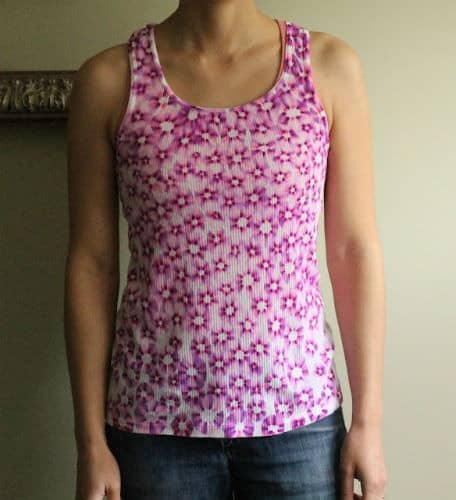 Sharpie tie dye! Okay, if you're shying away from the napkin tie dye project, use Sharpies and rubbing alcohol instead. Click photo for her tutorial. Heat set with an iron (or probably a dryer would work, too) after it's completely dry and before washing.
This technique is all over Pinterest: after your Sharpie masterpiece is complete, bake the mug at 350 degrees for 30 minutes. Let it cool completely before washing. Actually, according to Abernathy Crafts, let it cool before taking out of the oven, because she said the mitt smeared the ink on the handle.

Tangle doodle– this is part one of someone (Robert's Garden Diary) showing you how to do a Sharpie tangle doodle. It was interesting to watch the process, but I couldn't bear to watch any more. I'm gonna go shove some Sharpies and paper at my 9 year old right now because she adores doing these sorts of drawings. Try doing this on watercolor paper with ink or paint washes over.
Remember my skateboard post?