Discover how fun and relaxing Zentangle drawing can be and we make it so easy to get started with the free flower pdf included! You can start making your own tangle flower drawing immediately.
---
We've totally got Spring flowers on our mind over here, with just a few of them popping out of the ground already! What better time than to sit outside in the sun and work on some tangle drawings.
If you're looking for a relaxing tangle project, you can just print out the flower pdfs (at the bottom of this post), grab your favorite black drawing pens, and start doodling.
Of course, you know we aren't Zentangle® purists around here, so feel free to tangle these in bright, crazy colors if you want.
Make up your own patterns, or we've got lots of Zentangle pattern ideas right here for you to be inspired by.
Got some little running around your home? These flowers make great coloring pages, too. Just print out a few extras.
Read Related Topic: How to Make Deco Mesh and Flowers Spring Wreath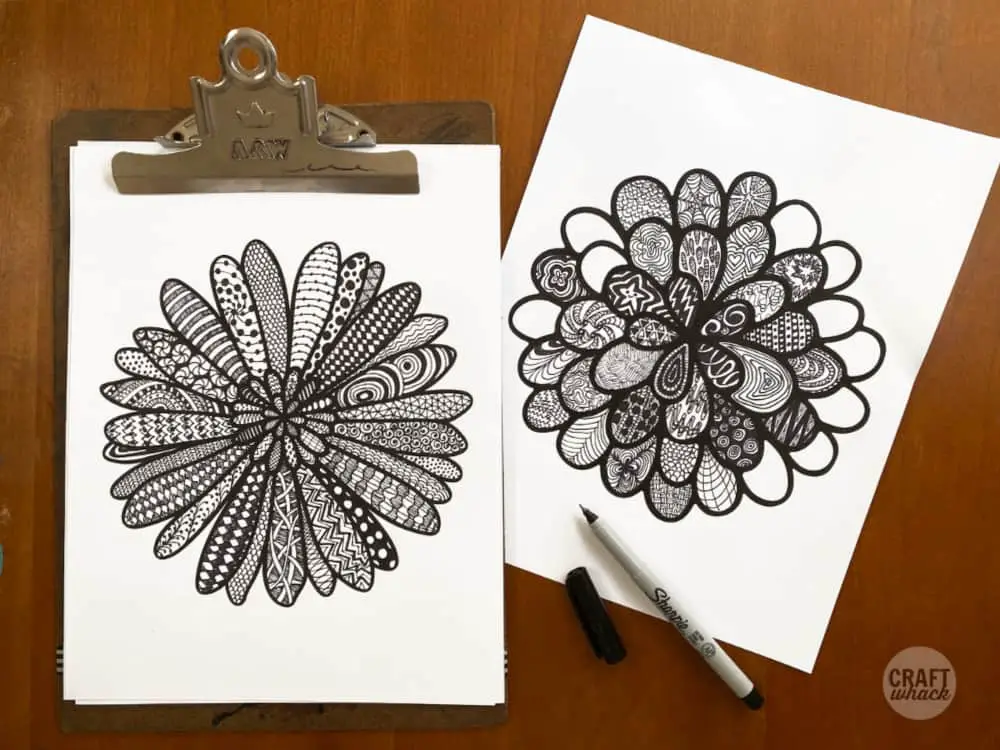 What You Need to Make Tangle Flower Drawings
Materials:White cardstock
Printer
Black fine-point drawing pens (I use these Sharpies a lot, but many Zentangle enthusiasts LOVE Micron pens).
How to Draw Your Own Flower Zentangle
It couldn't be easier to get started doodling away on these flower drawings. All you have to do is print them out on white card stock and start tangling!
If you want this to be extra relaxing, don't worry too much about what patterns you are drawing. Let this be a fun drawing activity, and you can always print out several copies if you want to practice different Zentangle patterns. Or do a few practice doodles to see which direction you want to go.
I always tend to just print them out and wing it, drawing whatever pattern comes to mind.
Of course, if you want to print out a lot of Zentangle pattern ideas, we've got plenty of those for you to refer to.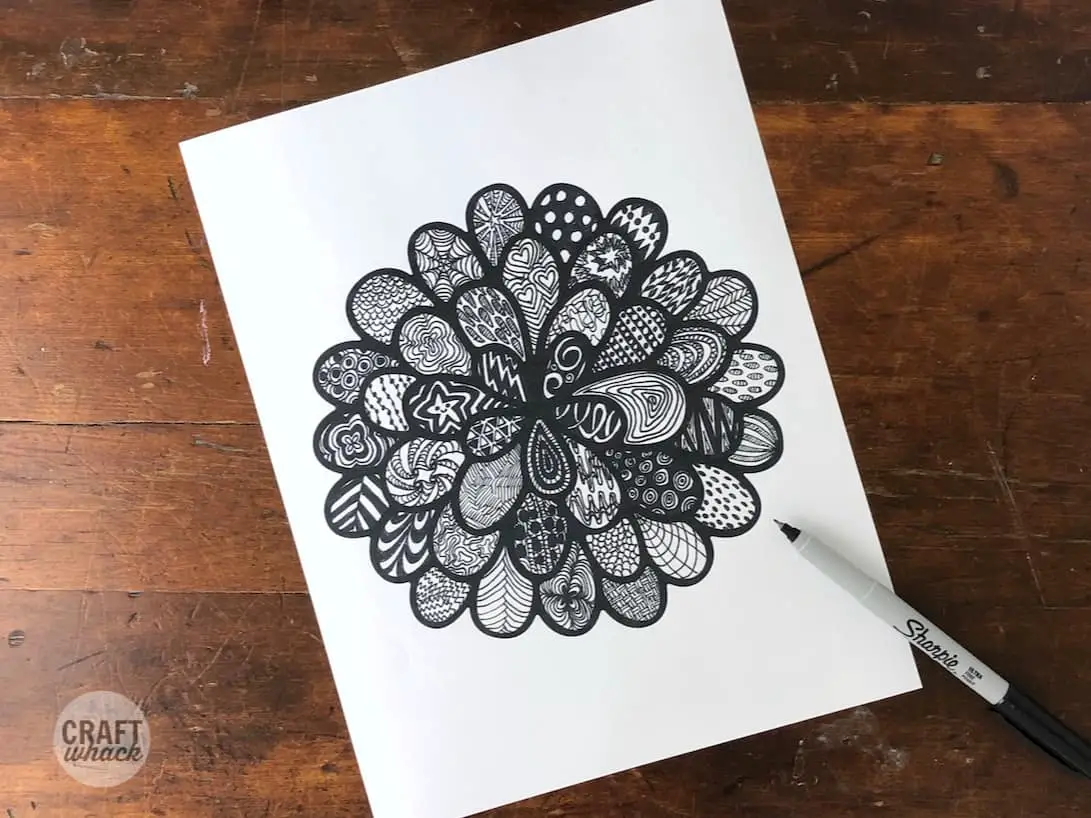 More Creative Ideas For These Flower Printouts
Like I mentioned, you can use lots of fun colors to draw your tangle patterns in the petals of the flowers.
See Related Topic: How to Make Ribbon Flowers
Try These Ideas:
Use a new rainbow color in each petal
Tone down your Zentangle by using a grey marker, or keep your colors to just blue shades or maybe only warm colors (red, yellows, oranges).
Card stock is thick enough to paint on, so grab some gouache or watercolor and paint the flowers. You can always add tangle doodles on top of the painted parts, too!
Just tangle in the outside space of the page, and leave the flower blank for a cool effect, or, if you start and can't stop drawing, cover the entire page in tangles.
Download these 2 cute flower printables right here.
Love this Zentangle Flower drawing idea, but don't have time right now? Pin it for later!
Comments
0 comments