I wanted to come up with a quicker and easier version of my circle Zentangle project, because sometimes you just want quick and easy tangling. Like a tangle fix during your lunch hour. Or for your children when they're about to explode and they need to calm their spastic selves down a bit.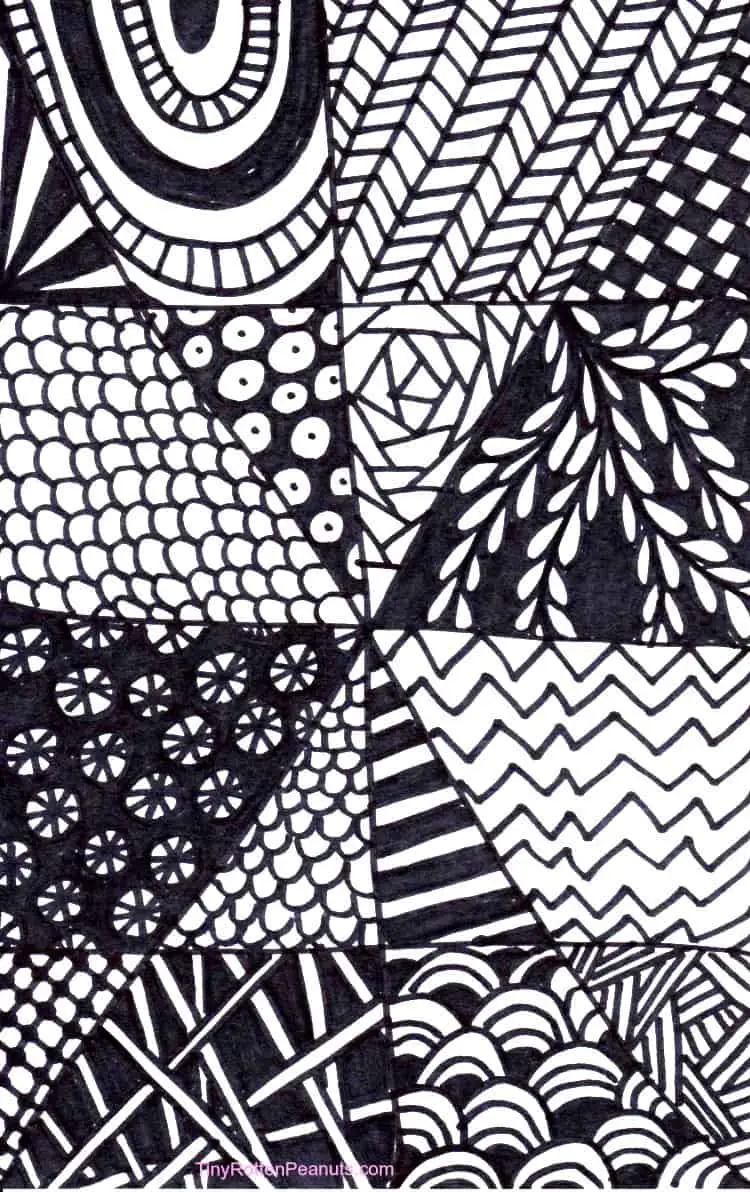 Here it is! You use half a piece of paper and a fat Sharpie or other marker of your choosing.
Separate the paper into spaces as shown, then doodle away.
I like to try to vary the patterns that are next to each other- but not to the point where I'm thinking too much.
For instance, I'll put a lighter patter next to a darker one, or a circley one next to a straight one. This just adds visual balance to the whole page, but is completely not necessary if you just want to zone out and tangle.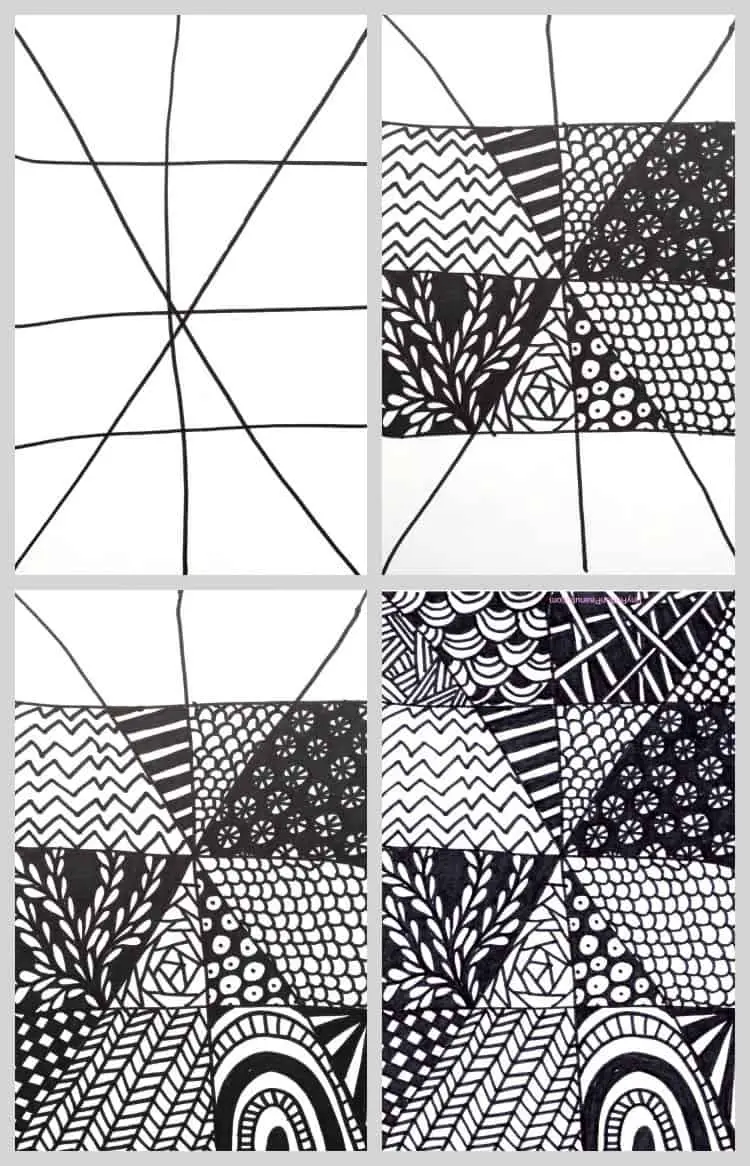 Here are the paper and marker I used: 
Bright white cardstock
This marker
And if you're looking for some more tangle ideas, shimmy over here to print out some designs.
Comments
0 comments