Whether you have a fancy dress play date to attend or are looking to dazzle the crowds on National Hat Day (which is on January 15th – in case you didn't know!) a hat is always a lot of fun and puts that extra finishing touch to any outfit!
Hats can be worn for ceremonial reasons, as party hats, or simply as a dress-up costume, but either way, kids love wearing them. So, why not create your own colorful headwear with these easy craft projects.
The internet is full to the brim of wonderful hat craft ideas that you can make at home. Show off your creative side and try making one of these fun hat crafts on your next art day!
18 Hat Crafts for You to Make at Home
As soon as a hat touches your head, it changes you into a new character! Develop imagination and creative play, along with good old crafting with these awesome hat crafts.
Cool Cowboy Hat Craft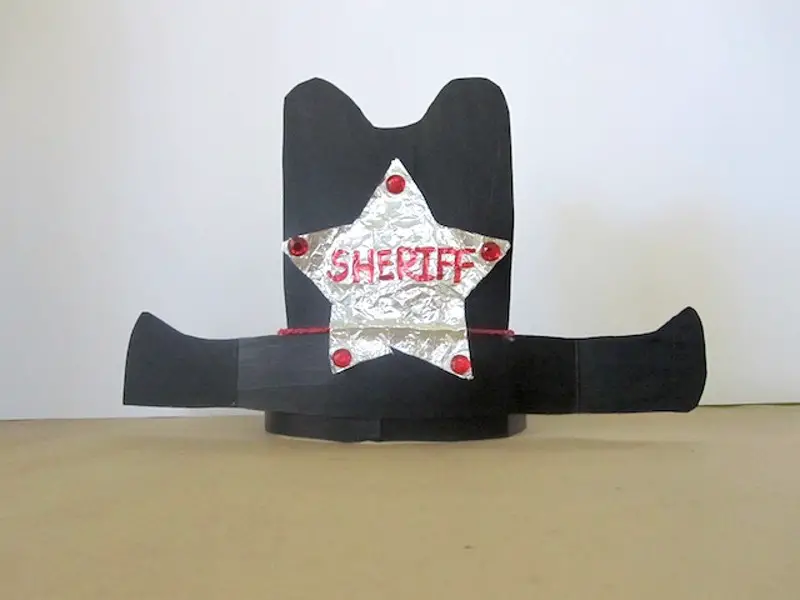 A cowboy hat is one of the more traditional styles and being a brave cowboy or cowgirl is always exciting for kids!
This craft transforms a simple cereal box into a hat worthy of the wild west, using materials you'll have around the home: scissors, glue, paper, and paint.
Get the template at tinybeans.com
Octopus Hat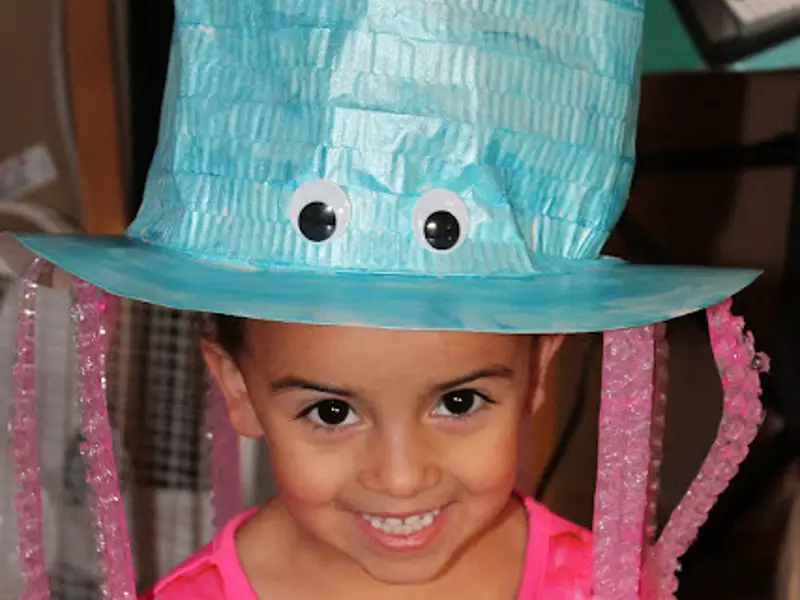 This craft uses a pre-made paper top hat, but you can make your own hat to decorate too.
You kids will enjoy painting this hat in the blue colors of the sea, and adding strips of squishy bubble wrap as the octopus tentacles!
For this, and other ideas, check out livinlife4mykids.blogspot.com
Clown Hat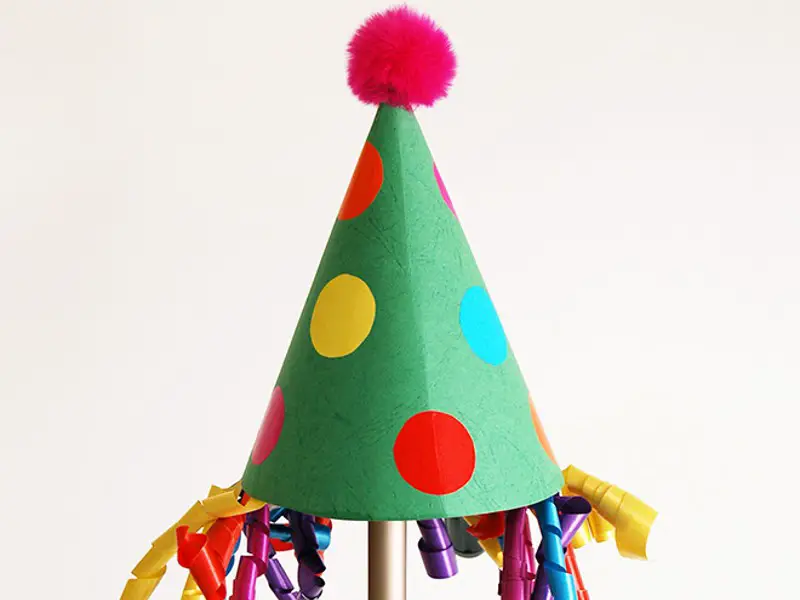 A pointy hat is typical for a clown, and along with a red nose, this simple idea will top off a dressing-up outfit perfectly.
The colorful cone itself is easy to create, but it's the creative curly ribbons used as the hair that really make it stand out!
Find out how it's made at firstpalette.com
Minions Top Hat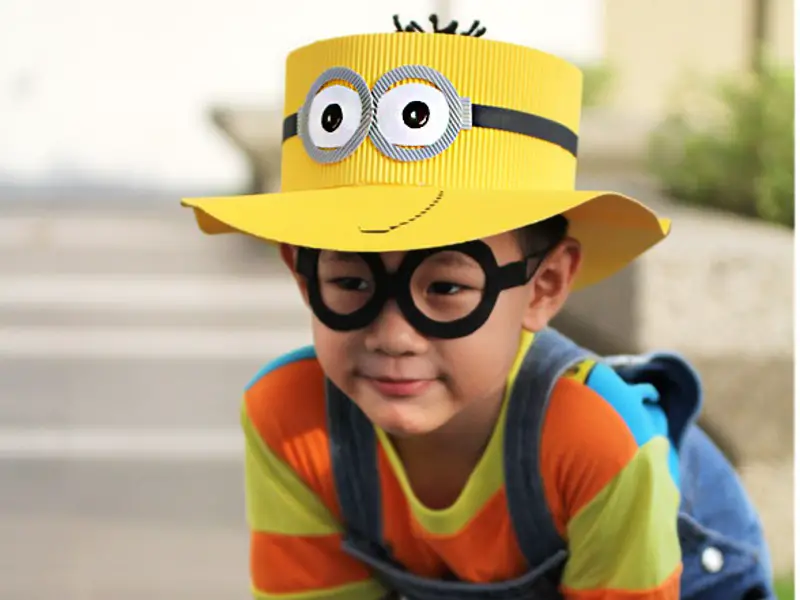 All kids love the Minions!
The fun yellow characters make a great hat inspiration too. This fun idea will be a stand-out choice for a hat party or school celebration.
This tutorial is incredibly detailed and shows you some cool crafting tips, like how to fold a perfect edge and how to stick your paper pieces together in a way that will be strong and durable.
Get the template from craftpassion.com
Floral Newspaper DIY Hats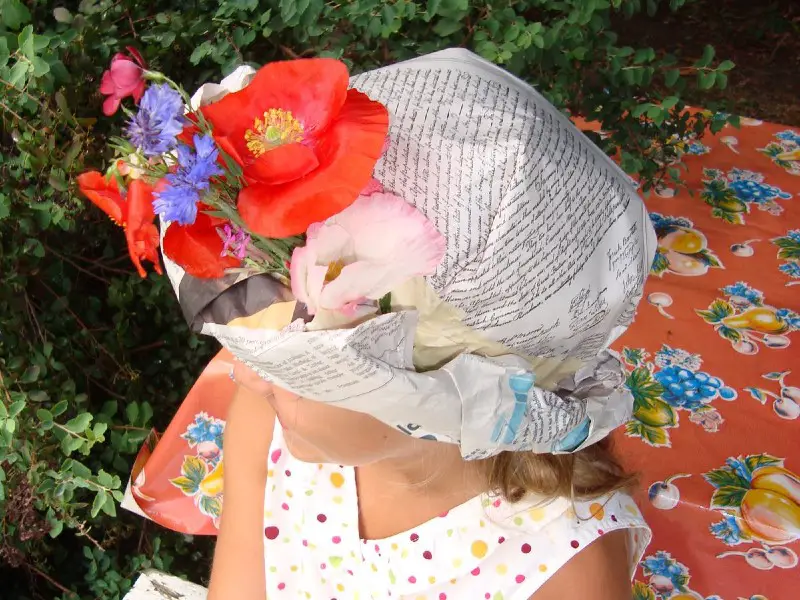 This hat craft is very simple to make and uses newspaper and masking tape to create the main structure.
You mold it to your kids head and use tape to get a perfect fit.
Then decorate it with paper flowers in different colors (or even real flowers from your garden!)
Get the tutorial for this sweet hat at mayamade.blogspot.com
Pipe Cleaner Bunny Ears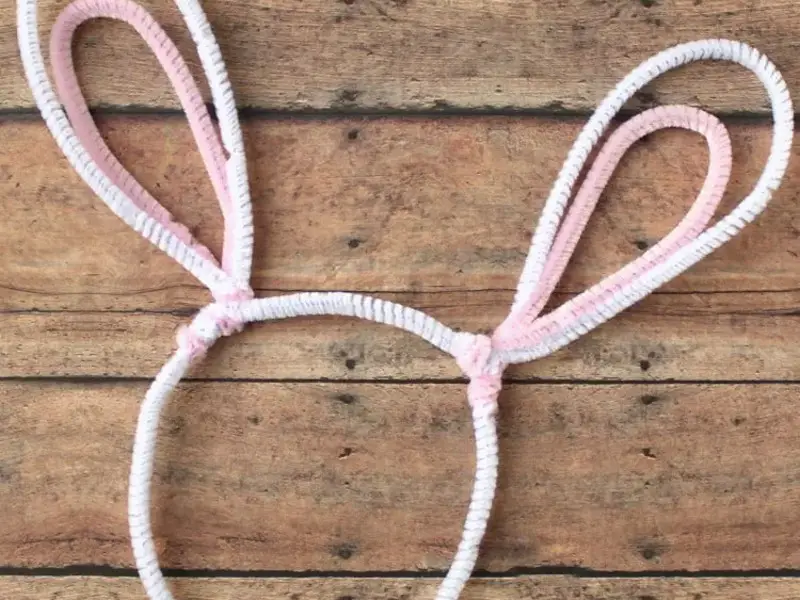 Sometimes an entire hat is a bit much, and just a headpiece will do – this simple idea uses pipe cleaners to create fun bunny ears.
For this craft, just bend and twist the pipe cleaners around a hairband. It will look hopping good on Easter or for a springtime celebration.
Find out how it's made at cutesycrafts.com
Princess Heart Crown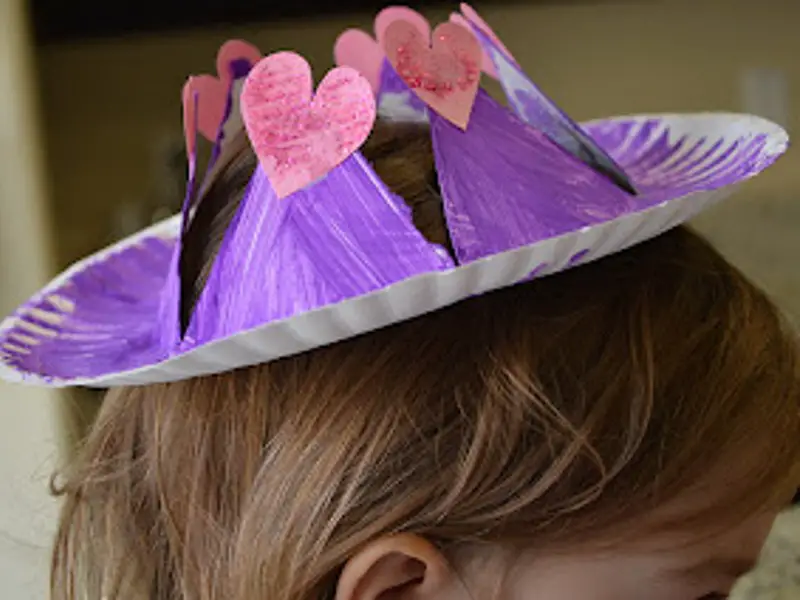 Sometimes the simplest ideas are the best, and this hat transforms a paper plate into a princess crown!
Kids will love making and their own crown, and this idea would be great for a party as they are inexpensive and easy peasy to make.
Get the instructions for this hat from tottreasuresnorthbay.blogspot.com
Jester Hat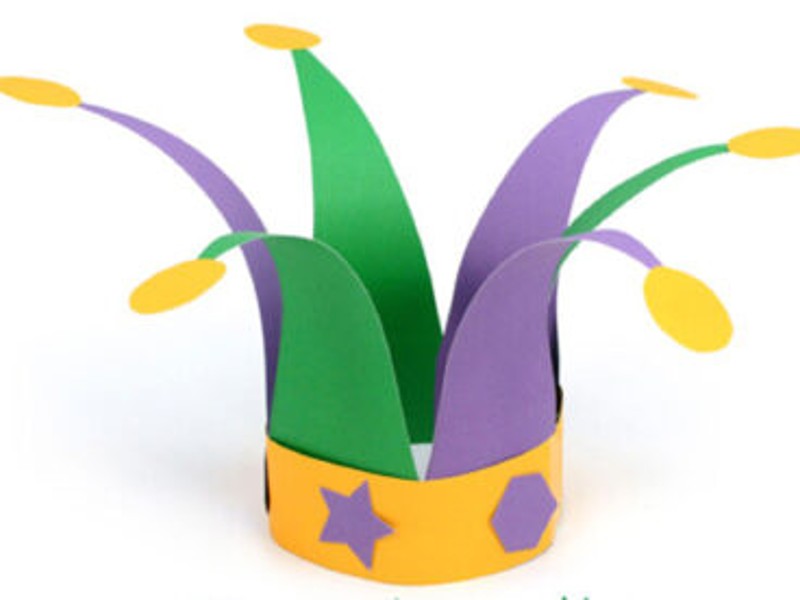 Become the joker of the king's court with this comedy hat idea. Made with paper strips, in half green and half purple, it will be both fun to make and wear!
Get the template and watch the instruction video at funfamilycrafts.com
Chief Headdress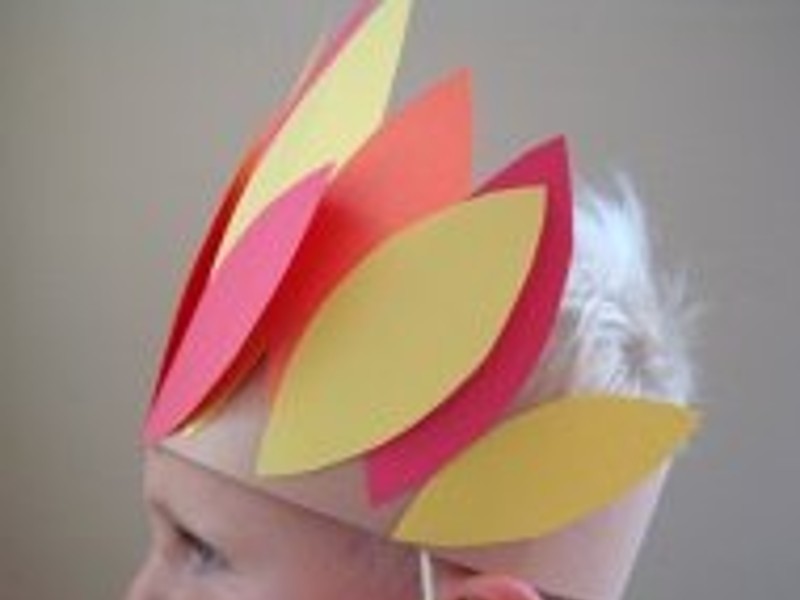 Dress like a Native American, with this chief headdress. It's a super easy hat craft that is quick and simple to make.
All you need is some card stock and construction paper to make the feathers (you could also use real feathers if you're feeling fancy!)
Tie on some beads and you're all set. This site also shows you how to make your own beads from macaroni if you don't have any at home!
Get all of the instructions at busybeekidscrafts.com
Upcycled Styrofoam Cup Hat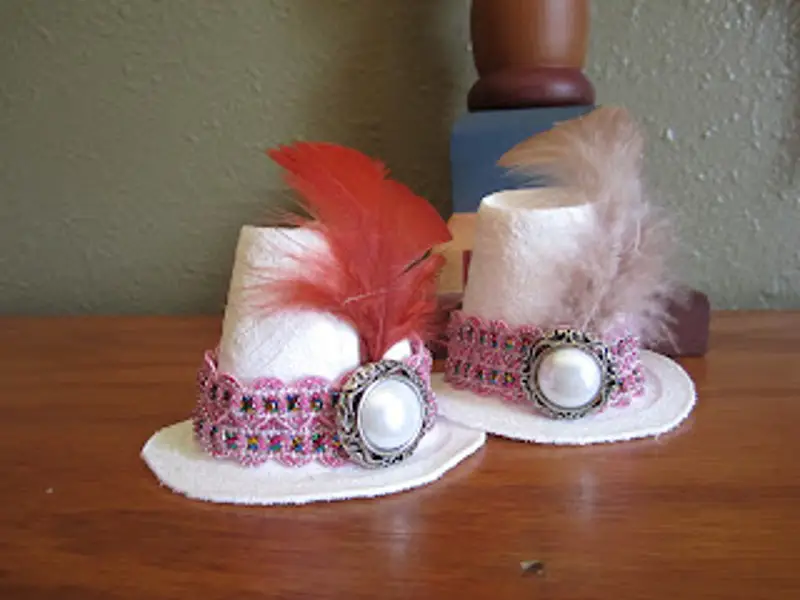 Teach about the importance of recycling and create a fun hat at the same time with this cool project!
These little hats are actually made in the oven, with them melting slightly to create a top hat style brim!
(Grown-ups obviously need to support and help little artists with this).
Once melted and shrank, the polystyrene is a lot sturdier and can be decorated in any way you choose. You can glue on ribbon, pom poms, glitter, or more!
Although they might be a bit small to be worn for adult heads, they could look really cute attached to a hairband for a quirky look!
Get the information on this craft at sassybagsandrags.blogspot.com
Shark Attack Hat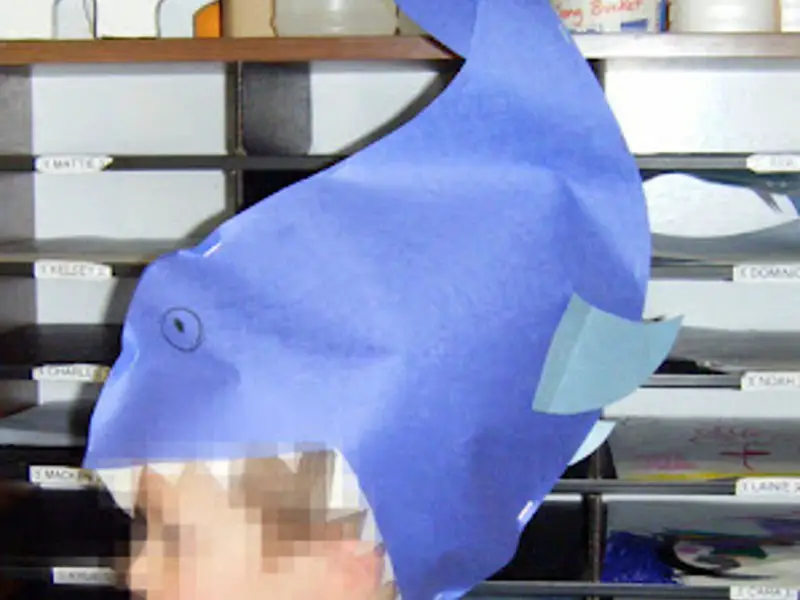 Any sea monster enthusiast will love this shark attack hat! Draw two large shark shapes on blue construction paper, and cut them out with scissors.
Staple together all around the edges, but leave the mouth open. Add on the details, such as the sharp teeth using white paint.
This fun hat craft looks like a shark is biting your head when you wear it!
Find out more at tippytoecrafts.blogspot.com
Dinosaur Hat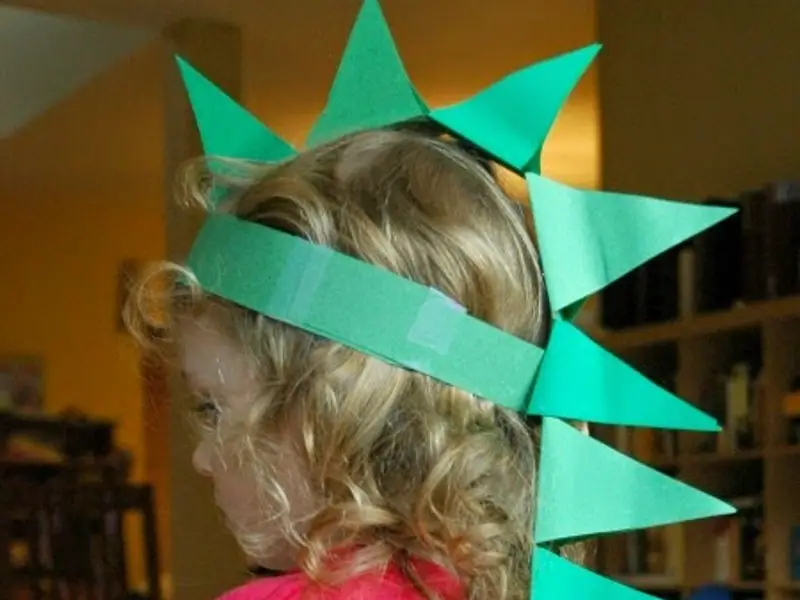 If you have a little monster at home, then this hat craft will be perfect for you! Your kid can be a REAL dinosaur (or dragon, or crocodile!) with this funky idea made from construction paper.
Draw lines with a pencil across the paper and snip them into diamonds to make the spikey look.
Read more on how it is made at paper-and-glue.com
Chef Hat
If you love rustling up a storm in the kitchen, having a chef hat makes it all the more exciting!
This craft from PBS is actually incredibly simple to make and looks fantastic!
You just need some card stock that fits your kids head and some white tissue paper.
It also comes with a cute chef label template you can print and stick on too!
Print the tutorial from pbs.org
Witches Hat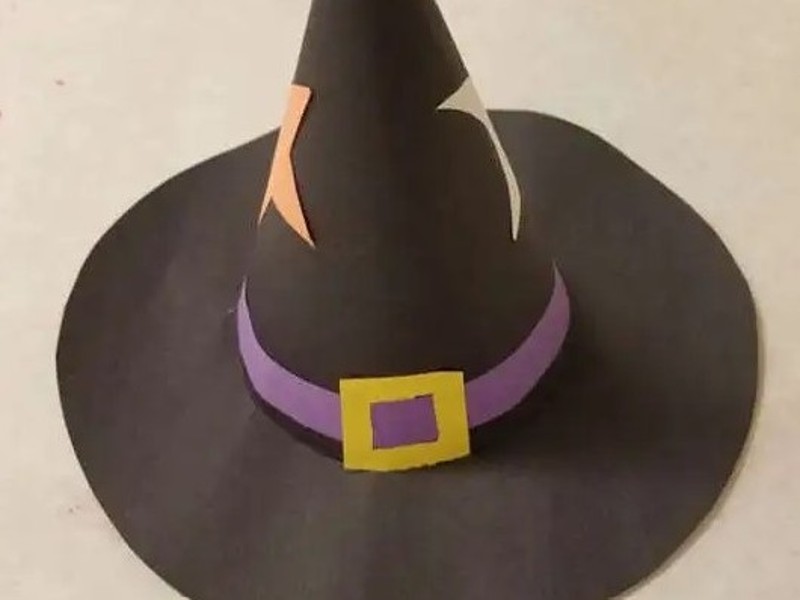 Whether it's Halloween, or you're just feeling a little bit spooky and magical, kids will like making and wearing this paper witches hat.
Made from black construction paper and covers in star patterns, this hat will have your little one ready to turn you into a frog in no time!
Get the template from stylesatlife.com
Ladybug Cap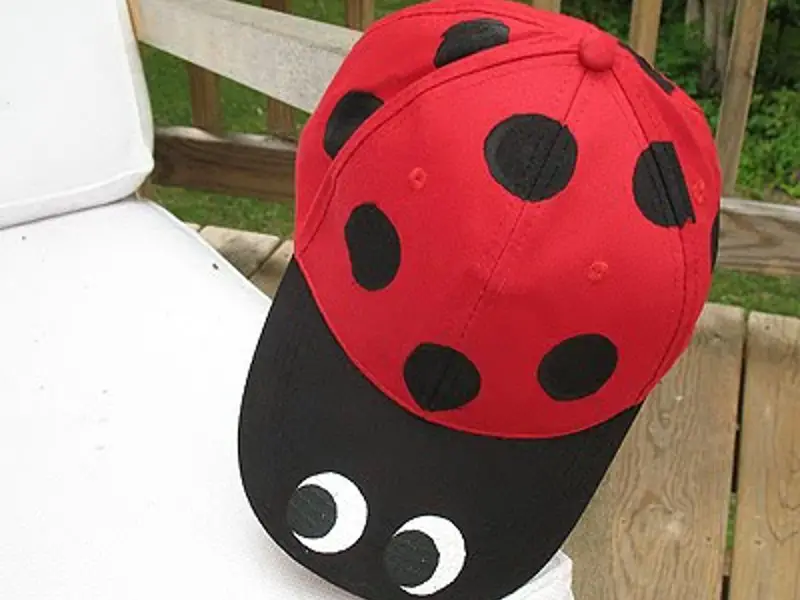 For a cool hat craft that's a little more durable to wear, why not transform an actual cap into a costume hat?
This ladybug design is made from a plain red baseball cap that has been painted with black circle patterns.
I love the cute eyes on the brim too! (You could also glue on giant googly eyes for a cool effect!)
Find out how it's made at craftsbyamanda.com
Springtime Hat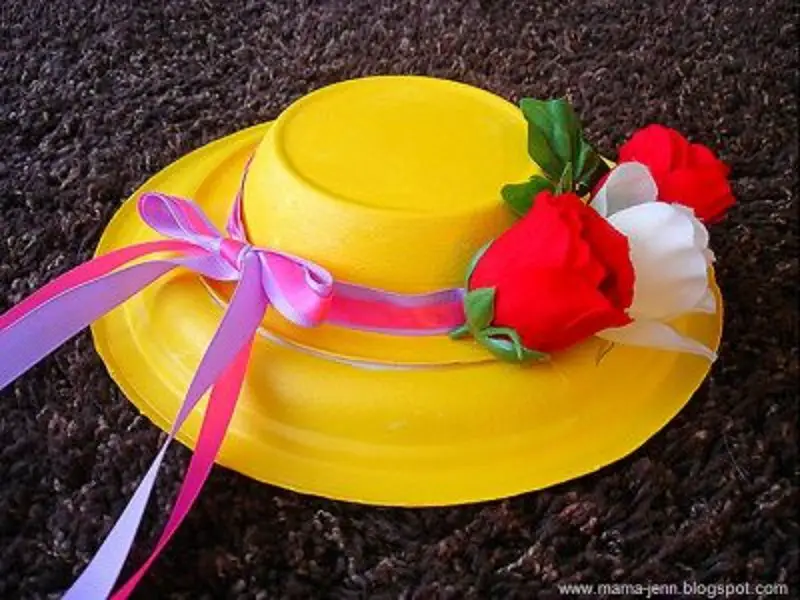 Take part in an Easter parade, of celebrate the joys of spring with this flower-covered hat.
It's made ingeniously from a paper plate and a paper bowl.
Then you can glue on the ribbons, flowers, and anything else you wish to make it as beautiful and unique as you like.
Read more about this craft and other ideas at funfamilycrafts.com
Paper Plate Bunny Ears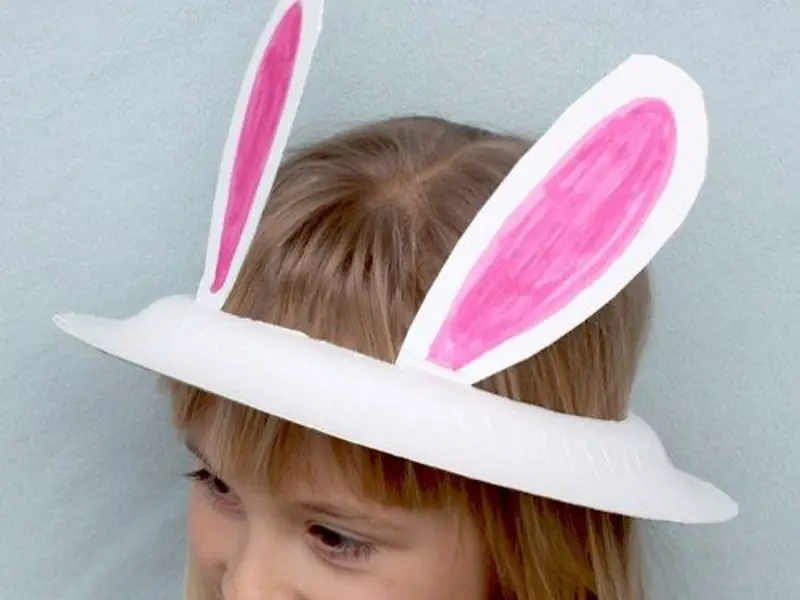 If your little one loves imaginative play, then these simple bunny ears made from a paper plate are a fabulous idea. Simply fold the plate in half and use scissors to cut out the ears from the center.
Then fold up the ears and paint on the details!
For the template (and a ton of other hats made from paper plates!) check out alphamom.com
Regal Medieval Crown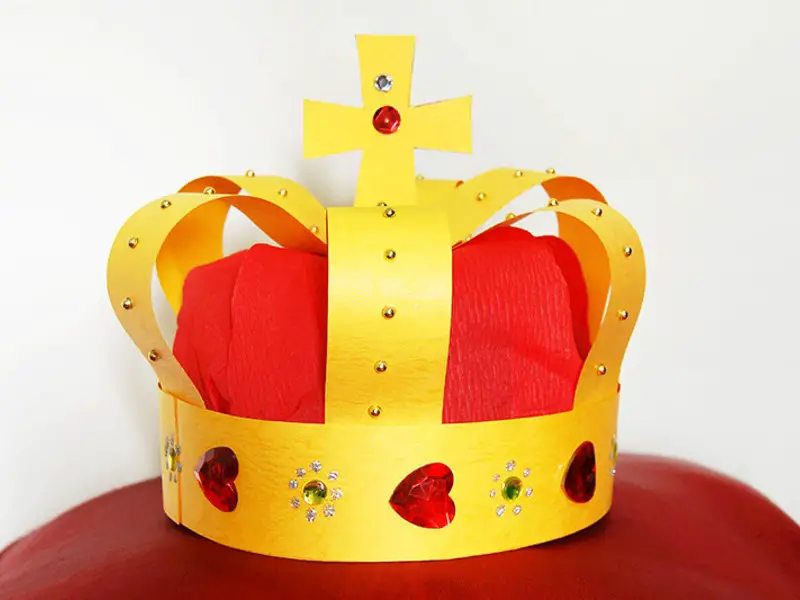 Nothing screams royalty like a regal crown and this fun DIY craft will help you make accessories fit for a king (or queen!)
For this style of a crown, you just need strips of yellow or gold construction paper.
You can then decorate it to the hilt with sequins, gems, and glitter galore!
Read all about this craft at firstpalette.com
Awesome Hat Crafts for National Hat Day!
We hope you have enjoyed this list of amazing hat crafts that you can make at home.
Kids will want to make and wear these fun hats, and they are also great for developing imaginative play with little ones too!
Check out the rest of our site for more of our wonderful and creative craft ideas.
Comments
0 comments