This drawing project is perfect for just about any age human being- 6 year old Beckett was having fun turning his catalog ladies into strange riffs on Star Wars characters.
I enjoyed adding ridiculous heads and limbs onto mine, not really pre-planning or trying to make any particular sense. I wish I had set up about 50 of these things, because it's the sort of project you get started with and whip through quickly, and the longer you draw, the more good stuff comes out.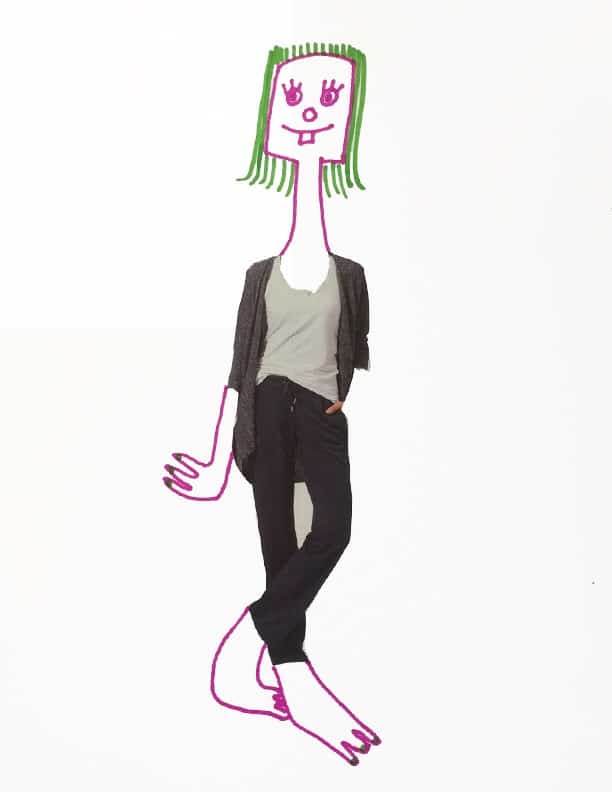 It's easy to do (see the post title- I'm not lying.) All you do is cut out models from magazines or catalogs, removing whichever limbs and heads you desire (gruesome!), and then draw in replacements.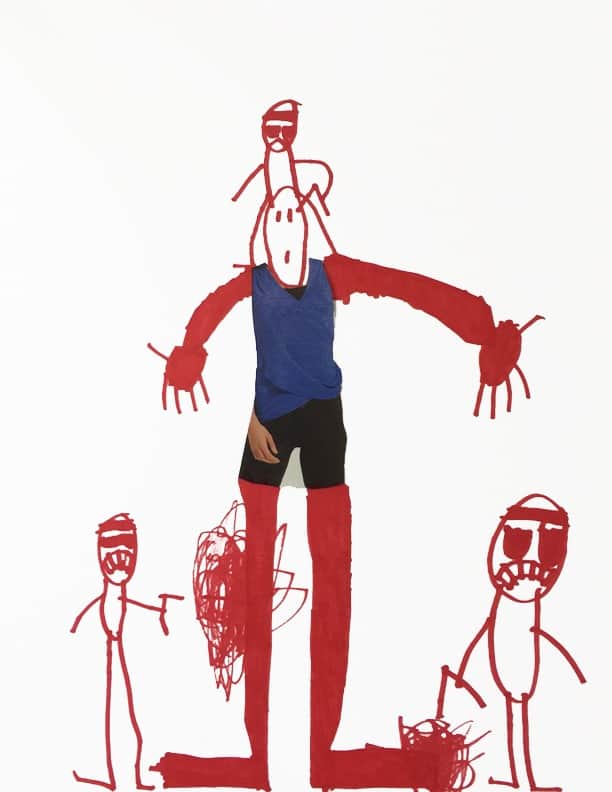 I love that when you set up projects for kids, they never really question why you're doing it. They're just up for anything, whether or not they want to follow your directions. Sometimes they simply take your instructions as a suggestion and go off on their own whim.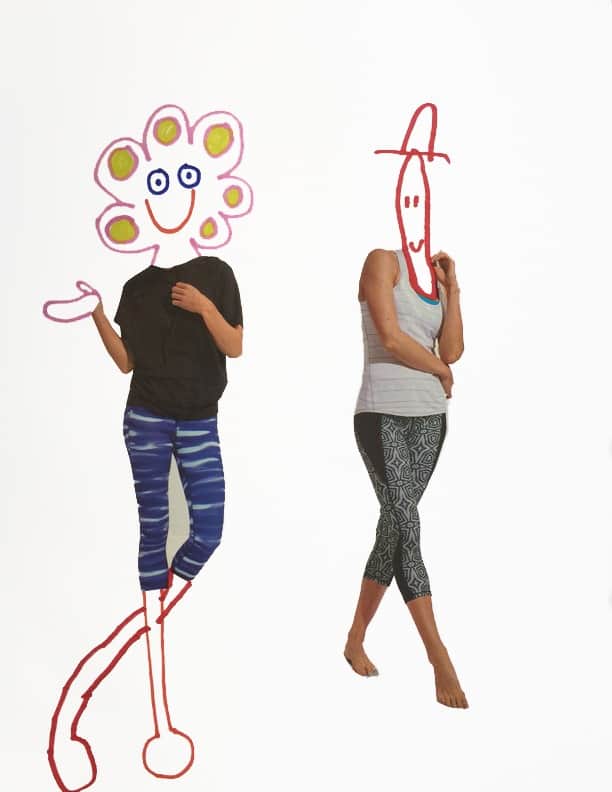 The Title Nine catalog I just got in the mail made me happy, since a bunch of the models were on white backgrounds, and the photos were small enough to glue onto paper with plenty of space to draw around.
This last one may be my favorite. So simple yet full of robot-flipper-foot sass.
I used white card stock, as usual, because I love it so much I keep heaps of it around always. We used Sharpies to draw our beings. My favorite glue stick is Uhu.
See how much fun you can have drawing with your kids? Here are lots more kid drawing ideas!
Tangle Art and Drawing Games for Kids Book and Project Series: