Kids love exploring, and there's no end to the mysteries of space. It's a fascinating subject not only for scientists but also for artists, and that includes the little ones.
Are you a teacher or parent looking for some ideas for your kids' next art project? Perhaps you're looking for art projects to try out yourself.
Either way, a space theme is a fantastic idea, so get ready to have fun with it. But for that to happen, you must find age-appropriate and easy drawing ideas, which is where we come in.
It's time we give you 19 artwork ideas that you can draw inspiration from, no pun intended.
1. How to Draw a Rocket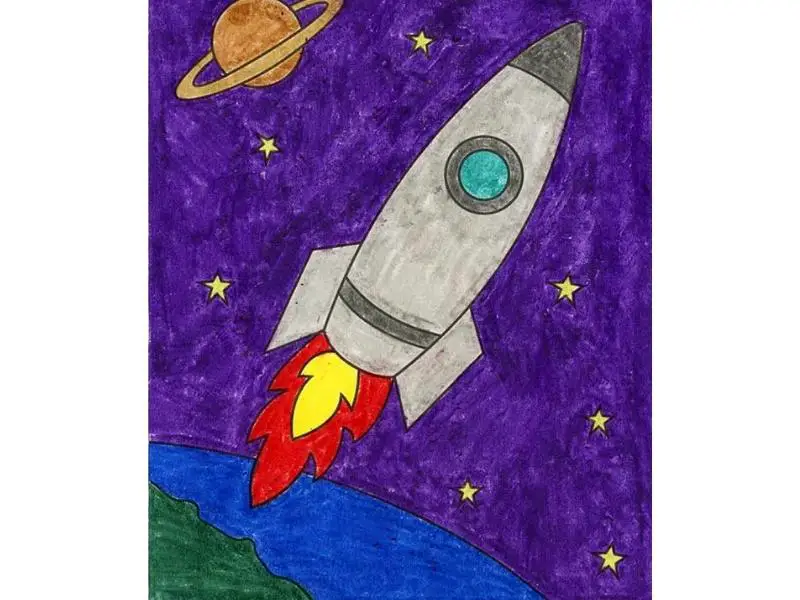 To start with, if you have a kindergartener or a first-grade kid, this art project is a good idea because kids get to draw a space rocket the simplistic, old-fashioned way. Moreover, they can color this drawing with crayons to bring their art to life.
Get the instructions for How to Draw a Rocket on artprojectsforkids.org
2. How to Draw an Astronaut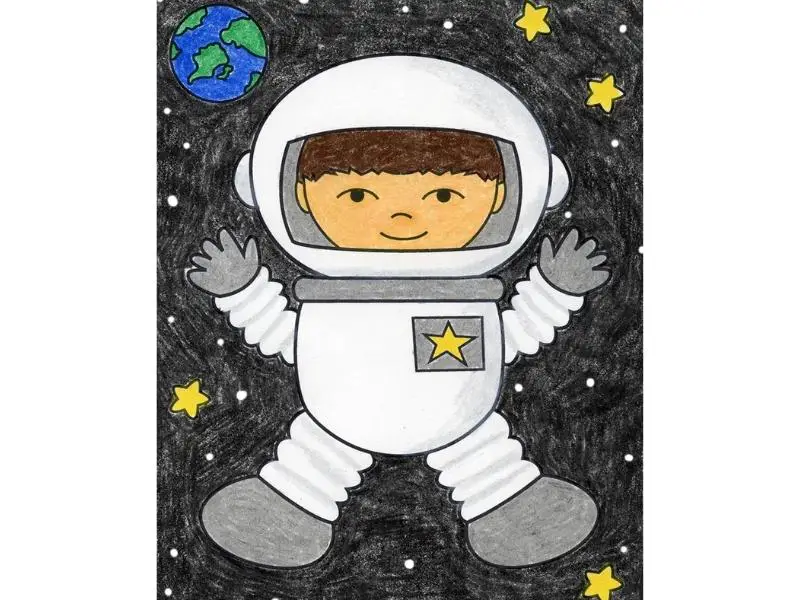 Another idea is to draw an astronaut's small body floating in space. Kids don't have to draw spaceships, shuttles, or other complex shapes in this easy space art guide.
Instead, they can have so much fun drawing themselves as astronauts!
Read more about How to Draw an Astronaut from artprojectsforkids.org
3. How to Draw Space and Planets
The secret to this step-by-step guide's simplicity is that it starts off with your kid drawing shapes that they are already familiar with and goes from there until they can draw more intricate ones, such as spiral galaxies and irregular planets.
The result will be a stunning juxtaposition between the livelihood of the planets and space bodies and the darkness of space.
Get the instructions on How to Draw Space and Planets on easydrawingguides.com
4. Space Drawing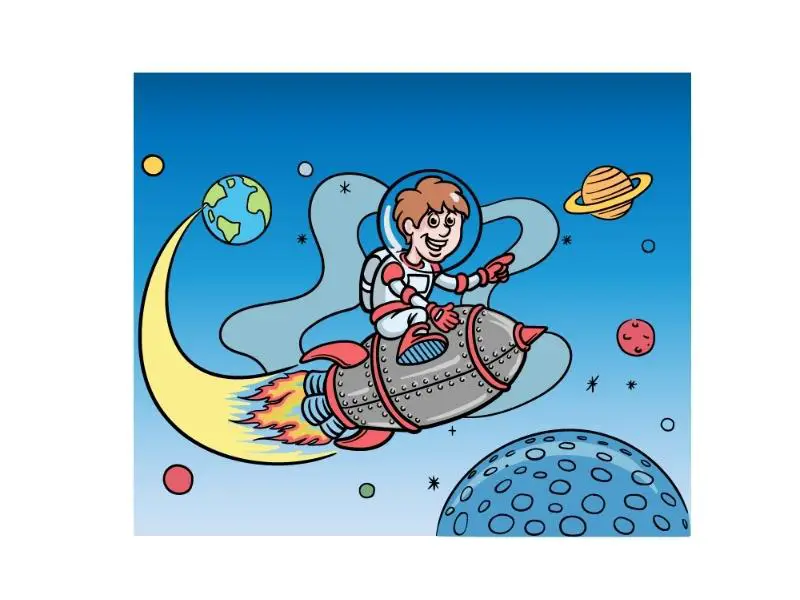 In 7 steps, you can teach your young artist how to create space drawings. To elaborate, they'll draw a picture that features a young boy as an astronaut, unleashing their creativity by changing up the character's design.
There are so many ways your kid can put their own spin on this drawing project and add their innovative ideas, making this project full of possibilities.
Read more about Space Drawing on iheartcraftythings.com
5. Space Cartoon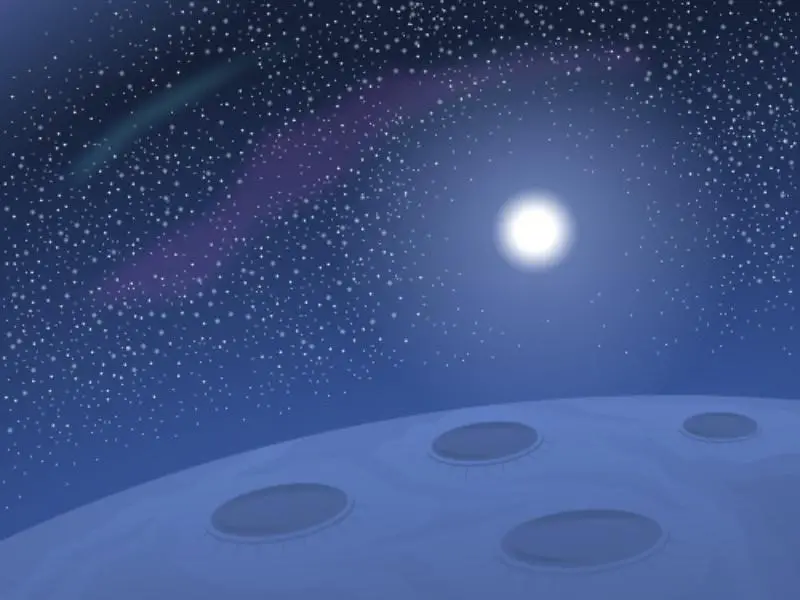 Who said that drawing is for kids? Everyone should be able to have fun with space drawing ideas.
If you have a basic idea of how vector application works, you'll love this simple and easy space drawing idea.
And you'll get to enjoy the perks of digital art and play around with numerous cool effects and tools, blurring parts of a picture, blending colors seamlessly, and adding texture to a surface. The final product will surely blow you away!
Learn more about this Space Cartoon from how-to-draw-funny-cartoons.com
6. Crayon Resist Space Art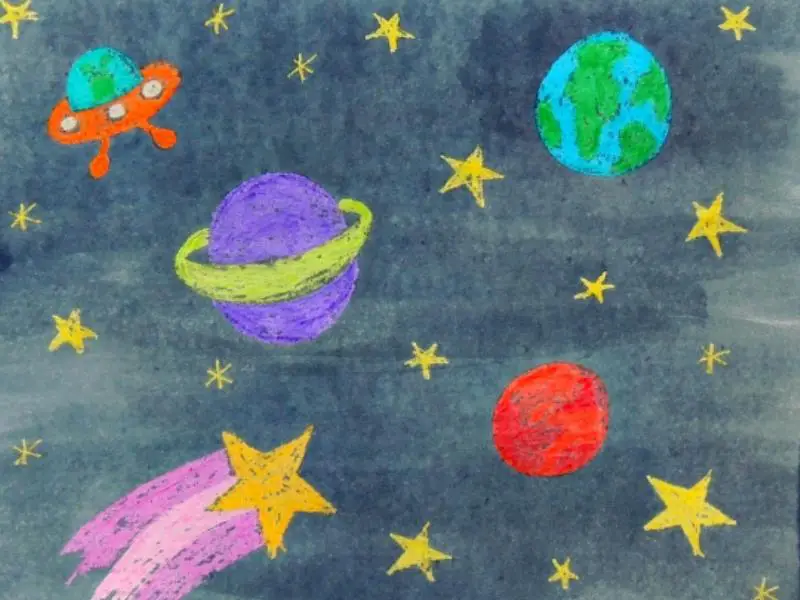 Instead of drawing with pencils, kids get to dive in with crayons. This project is especially appealing to kids who don't like a lot of instructions and would rather wing it!
So, let them create their space drawing however they visualize it. Also, you'll love how this drawing project combines crayons and black watercolor.
Find all the details for The Crayon Resist Space Art on thecraftingchicks.com
7. Galaxy Far Away Art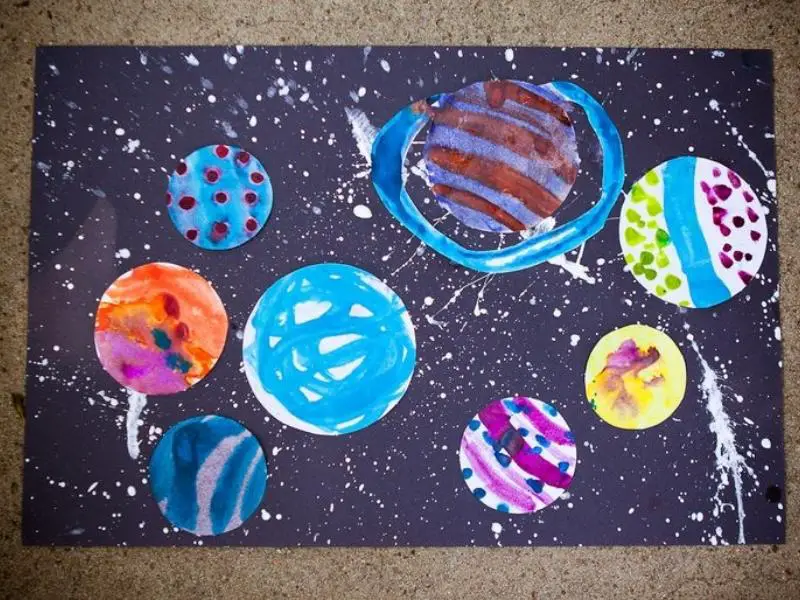 Get inspired with this easy space art project, as it urges kids to have fun with watercolors and mix different colors to express their ideas of space.
But the most fun part is the splattering of white paint, which allows kids to fool around and make art simultaneously!
Read more about Galaxy Far Away Art from megduerksen.typepad.com
8. Watercolor Planet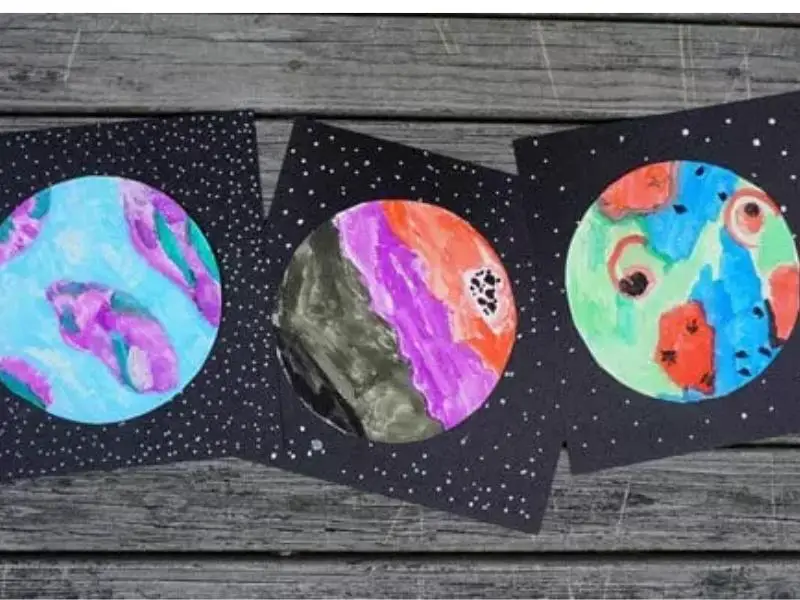 This is a similar project to the previous one, but perhaps it's more simple and quick because your kids only draw one planet.
Of course, they have so many colors to explore and blend when it comes to the watercolor planets, which will look stunning against their glittery background.
Get the instructions for Watercolor Planets on rainydaymum.co.uk
9. How to Draw Space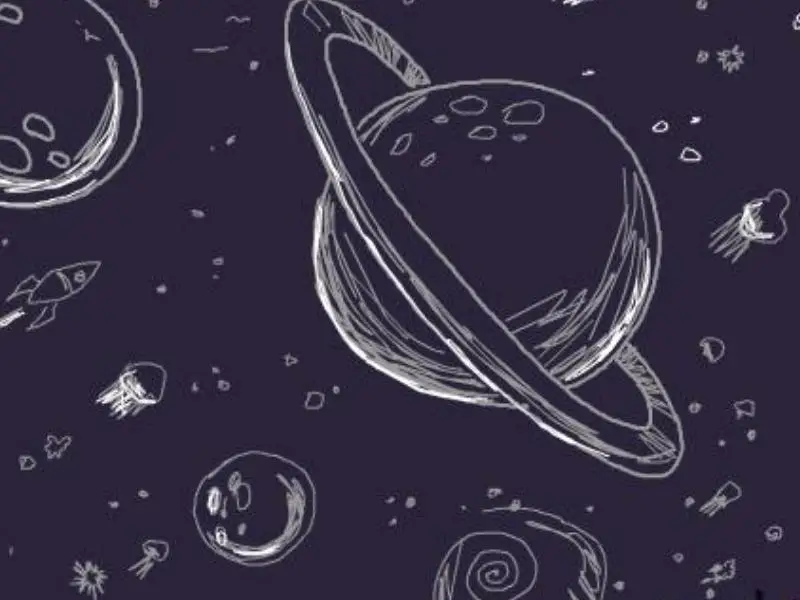 This isn't the first of our digital drawing ideas, but this one requires almost no digital skills. In other words, it requires no grading, shading, or other special tools.
Also, you can customize this easy step-by-step tutorial with pictures to fit adults and kids, guiding them to draw planet after planet, rockets, constellations, and other space objects.
Check out How to Draw space on drawingnow.com
10. How to Draw a Galaxy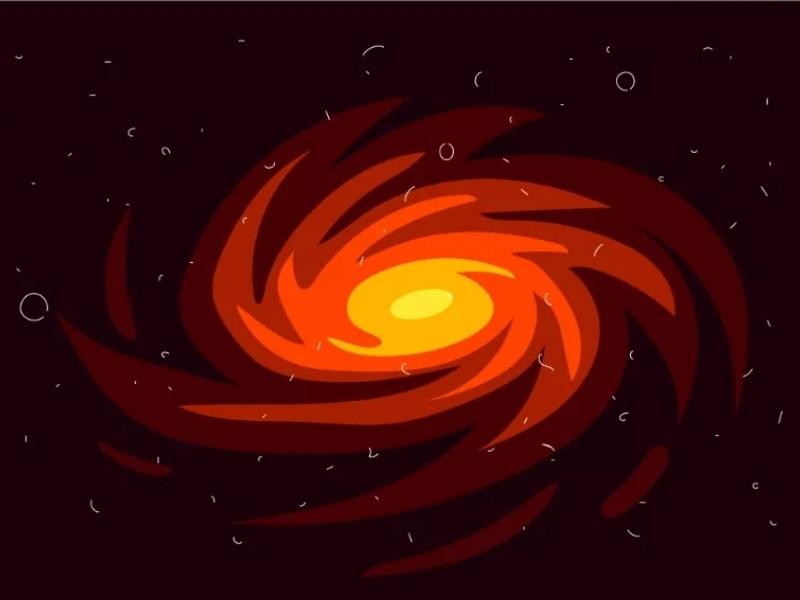 Why draw a couple of planets when you can draw the entire galaxy? This step-by-step space art guide with images can help your older kid draw a galaxy.
By the end, they'll have created a refined and professional piece that you would've never believed such an easy technique could create.
Also, the way shades get darker as you move further from the center makes for a cool effect.
Read more about How to Draw a Galaxy on howtodraweasy.net
11. How to Draw a Sci-Fi Landscape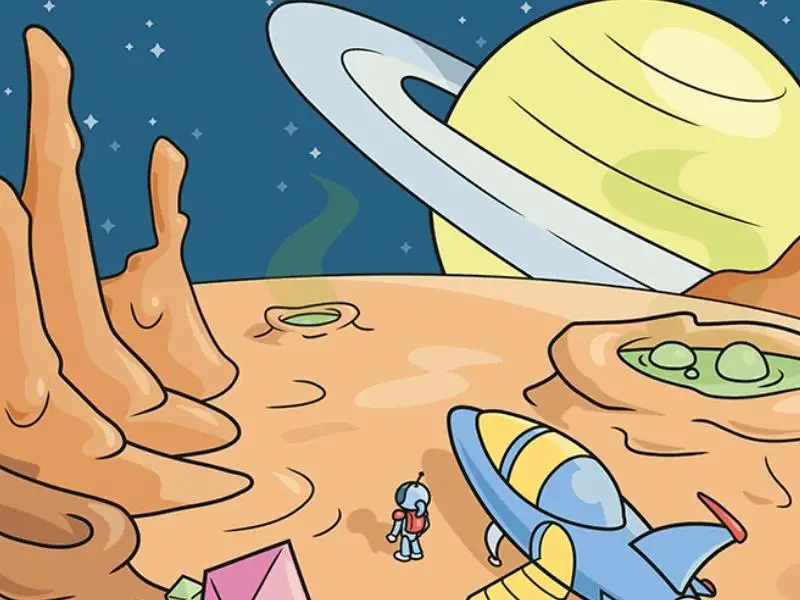 We have a feeling you'll like this sci-fi landscape activity for older kids. If your kid loves sci-fi movies, this is the art project for them.
In this step-by-step drawing guide, your kid can create a cater, a crystal, a rocket ship approaching with gears and engines, and all sorts of space bodies.
You'll find that space is their backdrop in the picture.
Click here for more about How to Draw a Sci-Fi Landscape from easydrawingguides.com
12. How to Draw a Solar Eclipse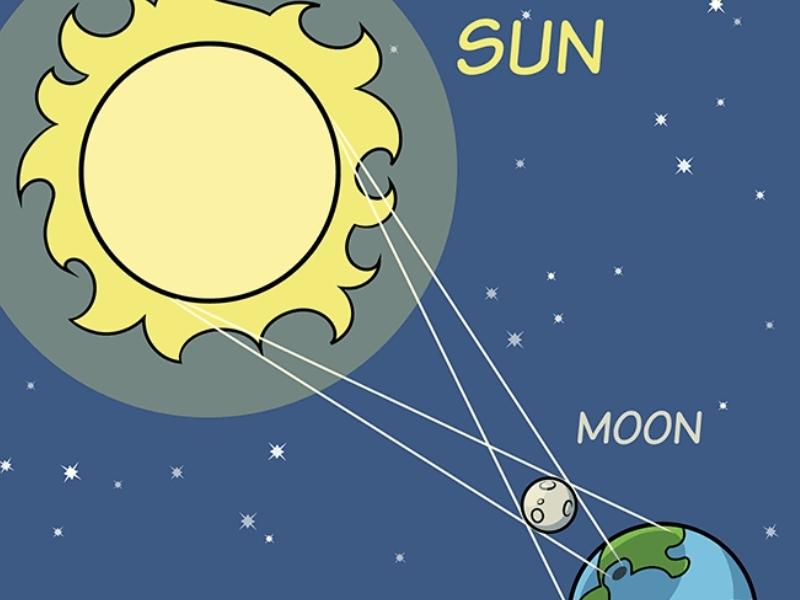 If your kid is learning about solar eclipses, pictures and images can be a lot more effective than words, especially if they're the ones creating them.
This diagram is the perfect chance for your kid to geek out!
With this space art guide, your kid will draw the Sun, Earth, and moon in their proper positions as indicated on the example images.
Get the instructions on How to Draw a Solar Eclipse from easydrawingguides.com
13. Space Doodles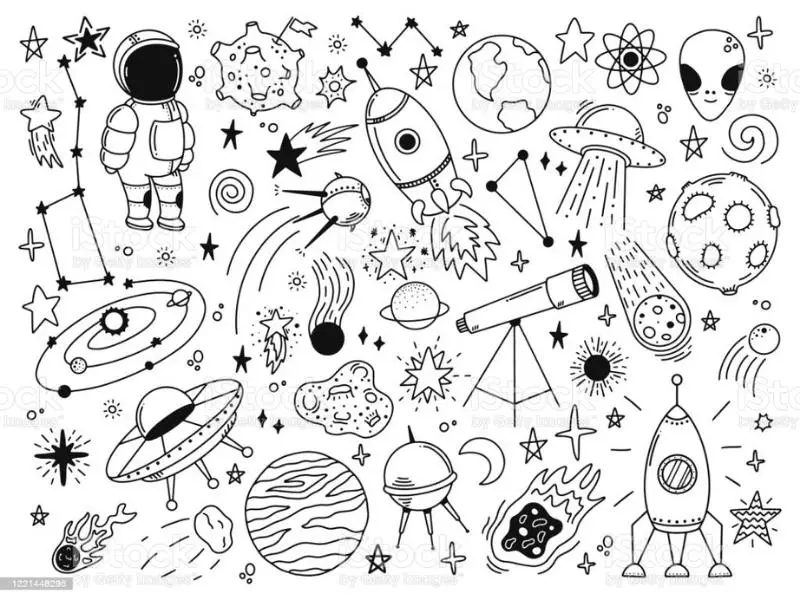 Are you looking for space art that can inspire a spread in your journal? How about you stick a dark paper and doodle space art in the margins and empty spaces of that page?
These simplistic, easy drawing ideas and space doodles are perfect if you want to fill the empty spaces in the pages of your journal because you can draw the doodles several times without spending too much time on their details.
Check the Space Doodles on Buja and Cookies
14. How to Draw a Moon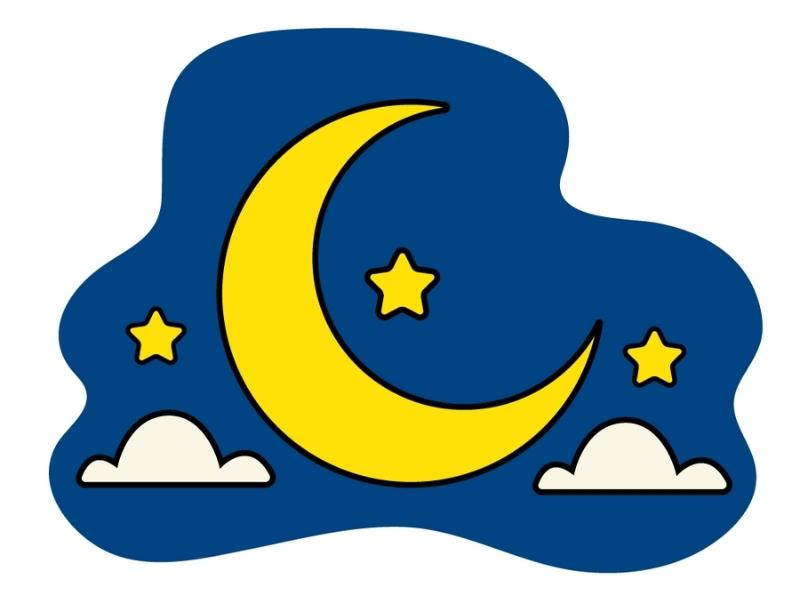 This step-by-step art guide is ideal for younger kids because of how easy it is. With an easy technique, your kid will draw a moon, some stars, and clouds against the background.
And they'll find so much room for personalization. Also, encourage your kid to color their art, and hang their art pages up on their bedroom wall.
Learn more about How to Draw a Moon on iheartcraftythings.com
15. How to Draw a Comet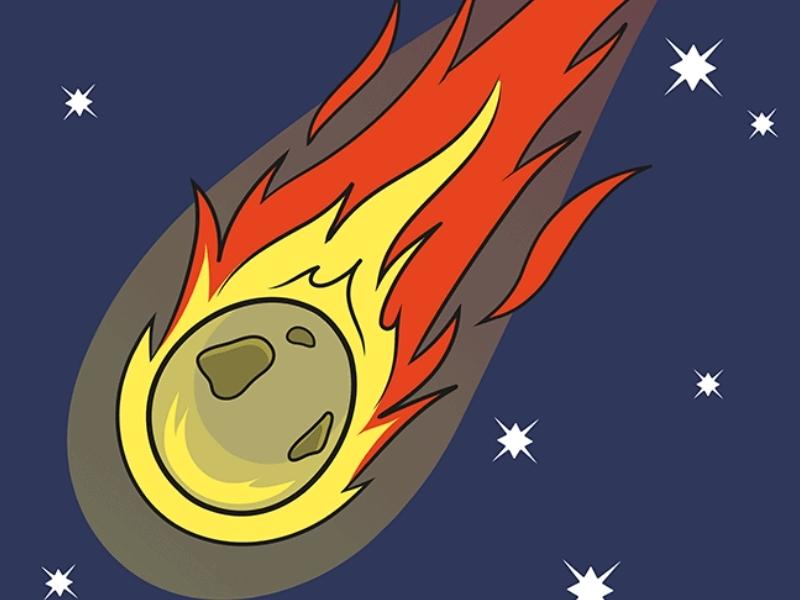 Another one of our ideas is to draw a cartoon comet. All your kid has to do is follow the steps to draw the comet with its blazing tails.
Moreover, you can educate them about comets if they decide to color them by walking them through the comet tails and space colors. And that's how you hit two birds with one stone!
Read about How to Draw a Comet on easydrawingguides.com
16. How to Draw a Meteor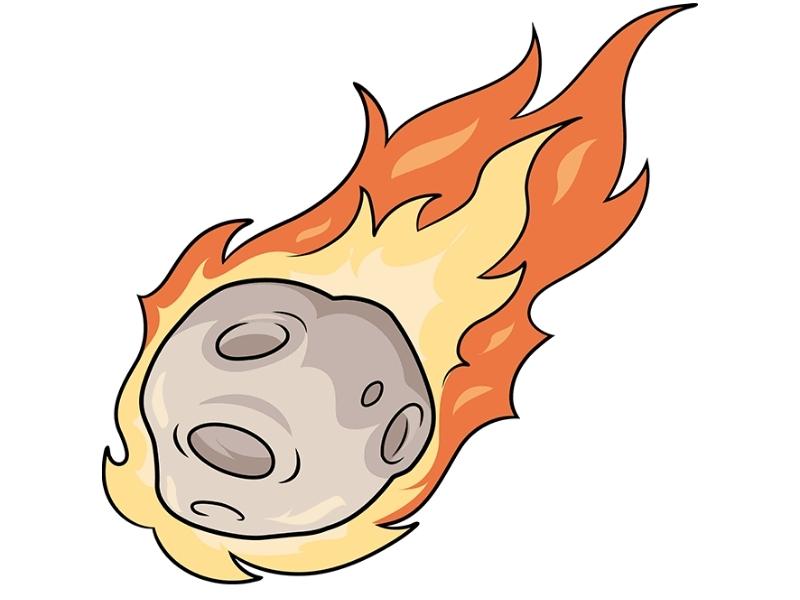 If your kid is learning about the solar system, such drawing ideas can solidify their knowledge of meteors and space.
So, your kid can check out the images and emulate the lines to draw a cartoon meteor.
The contrast between the warm tones inside the meteor and the cool tones of space makes the artwork so much more visually appealing.
Get the instructions for How to Draw a Meteor on easydrawingguides.com
17. How to Draw Mars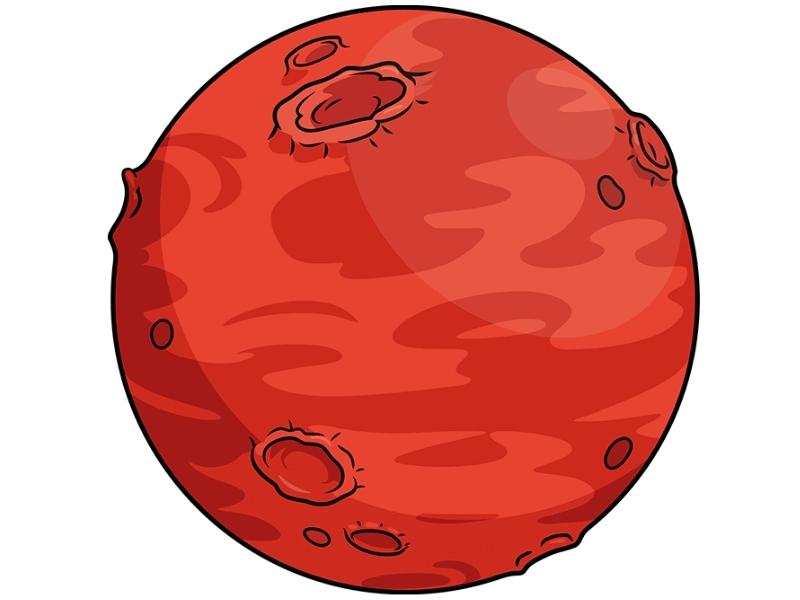 Want to teach your kid how to draw Mars?
This step-by-step space art guide will help you draw the planet with craters and texture. This way, it'll indeed look like Mars, especially if it's given a rusty red color.
Learn more about How to Draw Mars from easydrawingguides.com
18. How to Draw a Spaceship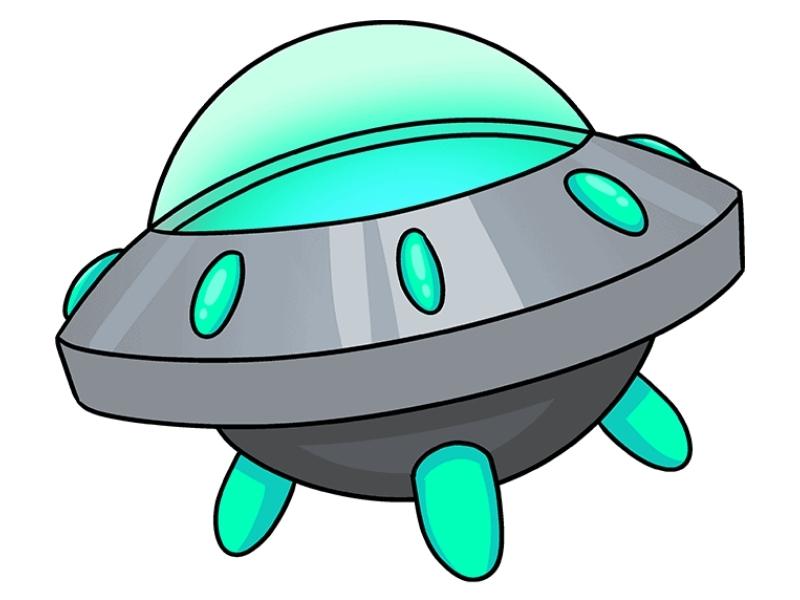 Do you have a highly imaginative kid?
Chances are that they find alien spaceships utterly fascinating. This tutorial will teach kids to draw spaceships.
Also, it'll help them color the vehicle's body to make it as otherworldly as they'd like!
Read about How to Draw a Spaceship on easydrawingguides.com
19. How to Draw a Rocket Ship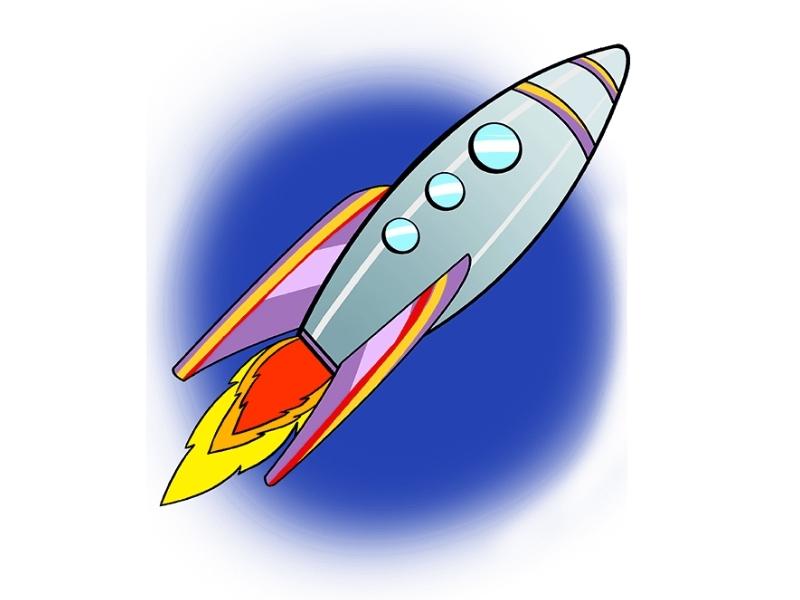 Here's another one of our rocket ship drawing ideas, but you'll notice that this illustration of a rocket ship was highly popular in the 1950s and 1960s.
All your child has to do is create some curved lines, and before they know it, they'll have their rocket ships.
The intricate details of this drawing allow your little one to use numerous colors, making their rocket ship an explosion of color.
Get the instructions for How to Draw a Rocket Ship on easydrawingguides.com
Ultimately, space is one subject that makes for infinite possibilities, so which of these drawing ideas are you ready to start working on with your kids?
Comments
0 comments