Drawing the ocean can be a rewarding pastime. The big blue sea has a way of putting things into perspective as it sprawls endlessly before you.
Watching the ocean waves crash against the shoreline after repeating their back-and-forth motion can be oddly calming, and nothing beats the vibrant colors found at sunset.
In addition, there are thousands upon thousands of creatures with all sorts of wonderfully weird shapes, sizes, and colors within the depths of the ocean. And every one of them is a subject waiting to be drawn.
If you want to incorporate the ocean into your drawings and are looking for ideas, you are in luck! We've curated some of the most inspiring drawings of the ocean for you to kickstart your next drawing project.
1. Ocean Waves and Cliffs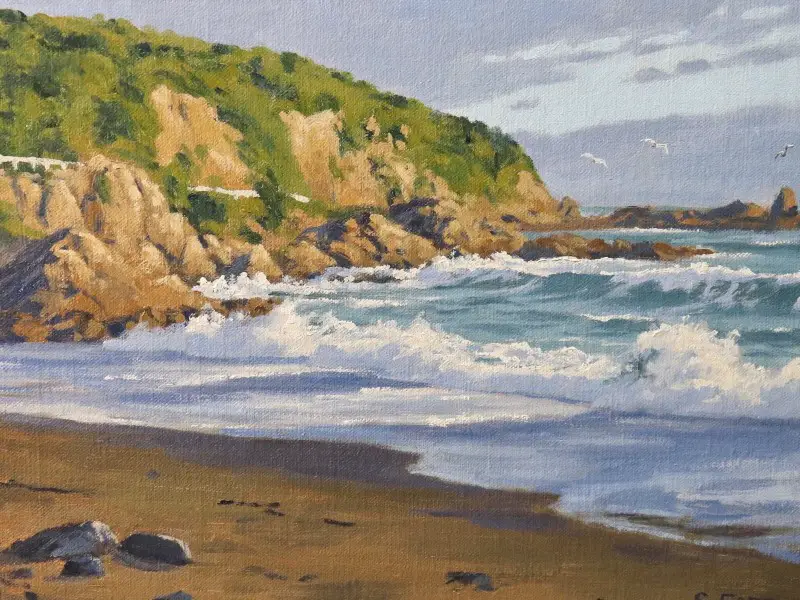 Nothing says â┚¬Å"oceanâ┚¬ like waves crashing towards the shoreline; they are a mesmerizing sight to behold during a trip to the beach and make for an interesting drawing in their own right.
However, when paired with a cliff face overlooking the water, you get a scene full of adventure and mystery that almost beckons to the viewer.
For a landscape drawing of the ocean that pulls you in, try your hands at drawing ocean waves.
Check out How To Paint Ocean Waves and Cliffs at samuelearp.com for ideas and a step-by-step guide.
2. A Seagull in Flight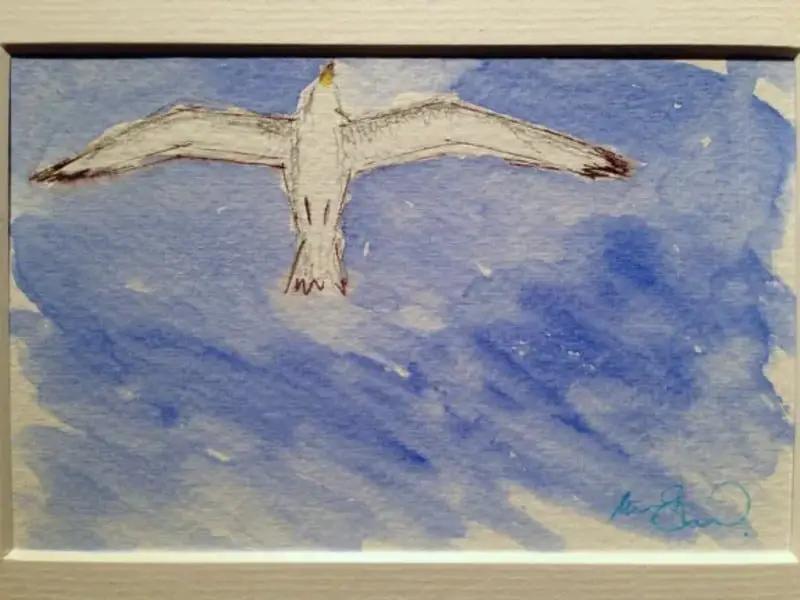 Where there is an ocean harbor, there are bound to be seagulls! While these loveable, scrappy seabirds are known to swipe food off passing tourists, they also make gorgeous drawing subjects when they take to the skies.
Try your hands at drawing them if you are looking for an ocean-themed drawing idea that conveys a sense of weightless wonder and infinite freedom.
For a head start, feast your eyes on this seagull drawing by consultingartist.com.
3. A Lighthouse in Inktense Paint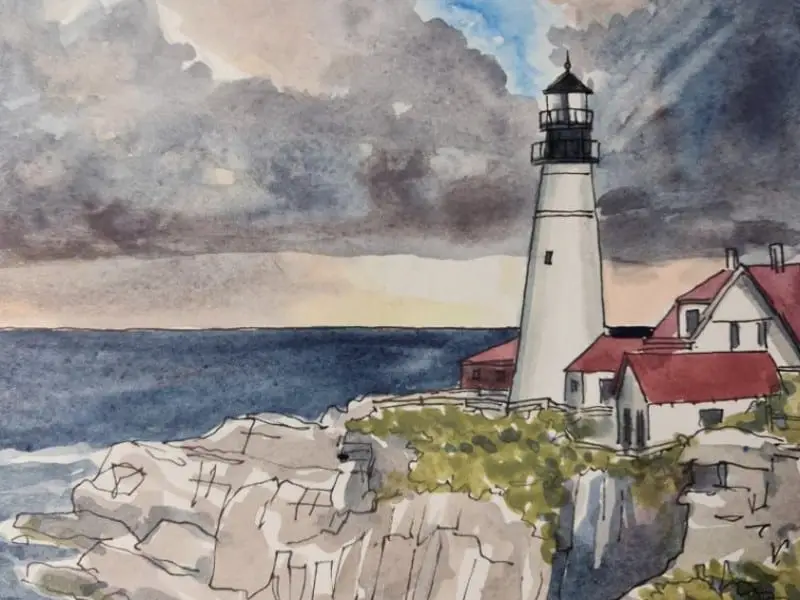 Ships traveling across the ocean depend on lighthouses to guide them through dark waters; it's how they navigate rocky sea routes and avoid crashing against jagged rocks.
At night, the light shone by the lighthouse illuminates the dark with its ghostly glow. And during the day, they stand tall, overlooking the ocean like a gentle guardian.
If the above descriptions didn't make it clear already, you could make fascinating scenes with lighthouses, whether your drawing is set during the day or at night.
Check out Lighthouse in Inktense Paint over at derwentart.com for more inspiration.
4. A Ship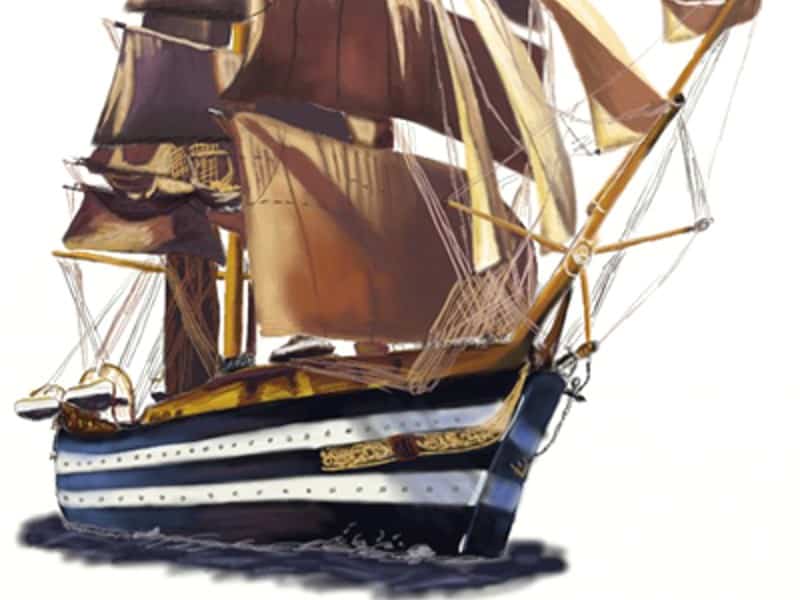 Long before airplanes were invented, ships connected the world during the age of discovery, traversing the full span of the world's oceans and braving treacherous storms along the way.
As such, you can't go wrong with ships, especially if you are looking for a great way to relive the wondrous age of travel and adventure.
Check out this step-by-step guide on How to Draw a Sailing Ship at yedraw.com to get started.
5. A Sunset Over the Ocean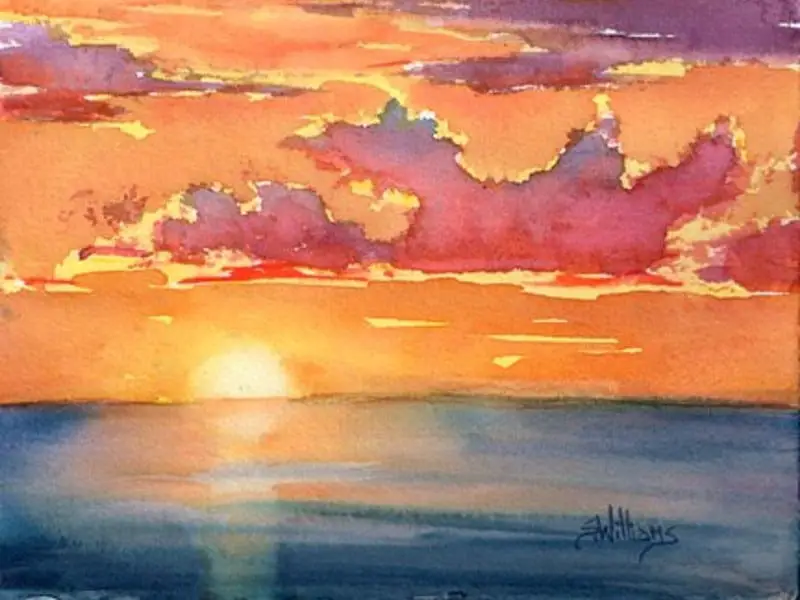 You could also try drawing the sunset to practice using vibrant colors in setting a melancholy mood.
Sunsets are great to draw because of the mysterious way they herald the end of a day, with the sun seeming to peek out from beneath the ocean depths.
Take a look at Sunset ii Watercolour Painting at sharonlynnwilliams.blogspot.com for an example of a gorgeous ocean sunset drawing.
6. A Whale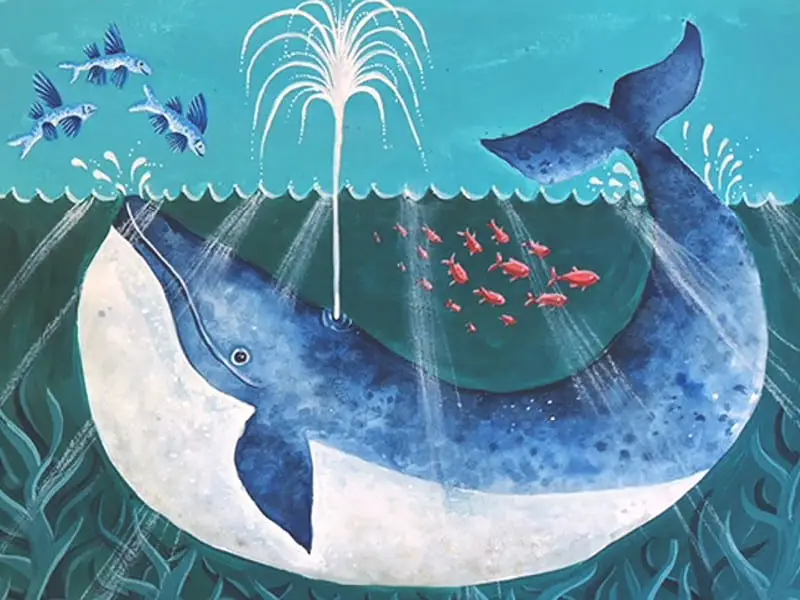 Whales are as majestic as they are mighty; they are a fantastic subject for anyone looking to draw a larger-than-life, ocean-themed sketch.
The outline of these majestic creatures of the deep blue sea offers plenty of curved lines, meaning you'll get a lot of practice drawing the curves on the world's largest mammal.
For a step-by-step guide on drawing whales, refer to the Sketchbook Club: How to Paint a Whale tutorial at seasaltcornwall.com.
7. A Fish, Fins and All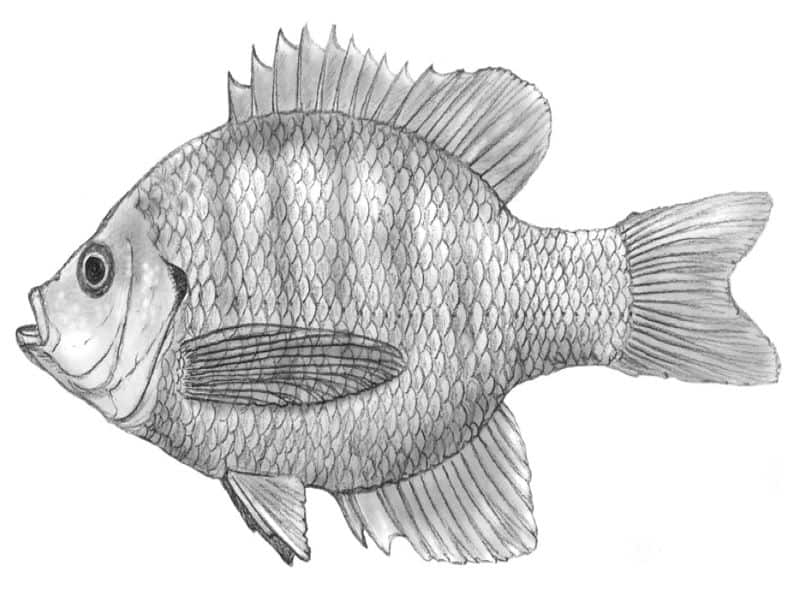 A drawing of the ocean isn't complete without fish, and fish species are as plentiful as each individual drop of water that makes up the ocean!
Therefore, you'll have loads of fun drawing all manner of fish in their natural habitat. Moreover, fish scales allow you to practice hatching and texture, which is great for aspiring artists.
Learn How to Draw a Fish: Fins and All at thefisheriesblog.com.
8. A Sea Turtle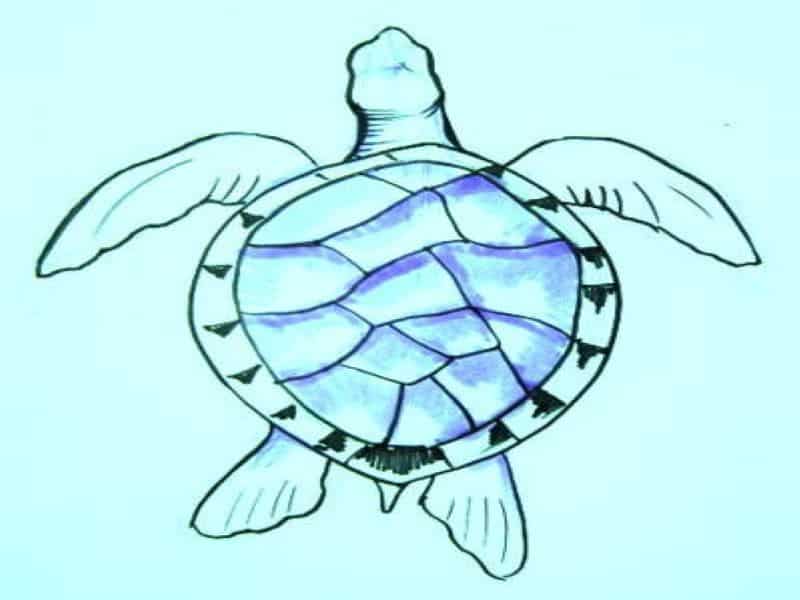 Do you know a diver?
They'll probably tell you how cool it is to swim with sea turtles! These cute little critters are interesting to draw, particularly because of the pattern on their shells.
You'll have fun using crisscrossing lines to mimic said patterns, providing an enjoyable drawing session.
Better yet, your friends and family will gush at how cute your drawing is, thanks to the loveable looks of these wonderful sea creatures.
The Sea Turtle Drawing Tutorial at drawingandcrafts.com offers a great step-by-step guide for your turtle painting.
9. A Coral Reef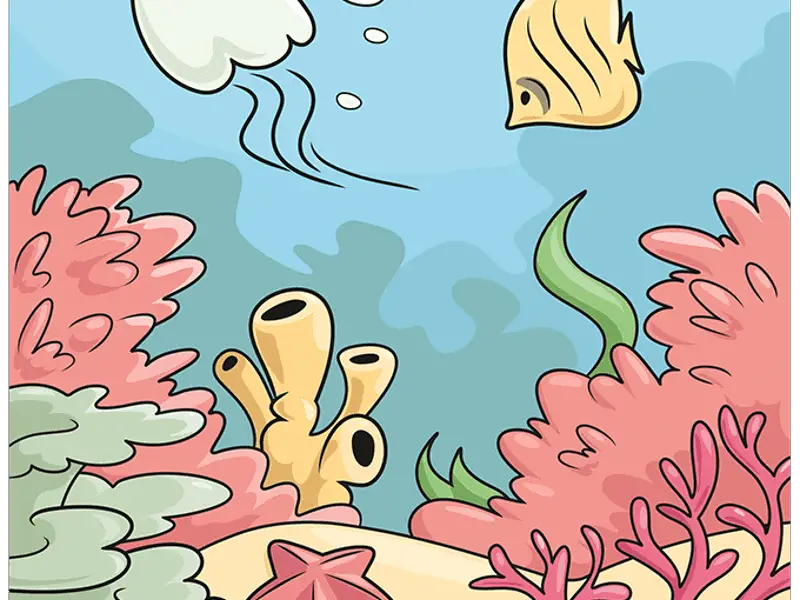 Coral reefs are beautiful. They also happen to be under threat of extinction due to plastic pollution and the warming effects of climate change.
So, it makes sense if you'd like to capture the wondrous beauty of coral reefs if only to immortalize this fragile ecosystem for future generations.
If you're an environmentally-inclined ocean lover, check out How to Draw a Coral Reef over at easydrawingguides.com to get started.
10. A Dolphin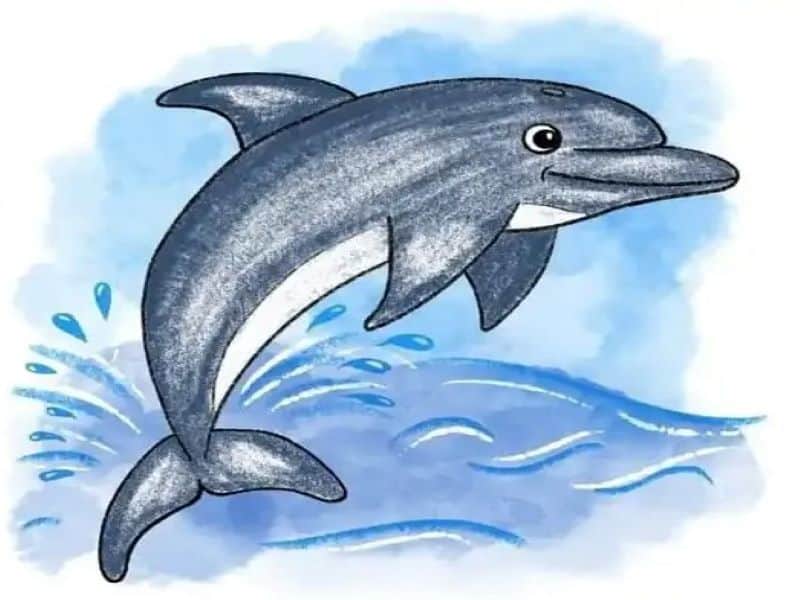 Dolphins are some of the friendliest and most intelligent creatures you'll find in the ocean. So, based on that introduction alone, they deserve to be drawn!
The image of this magnificent orca leaping out of the ocean makes for an iconic drawing that screams ocean art!
And if you're feeling more ambitious, why not try drawing a school of dolphins using the How to Draw a Dolphin at letsdrawthat.com as a guide?
11. A Seahorse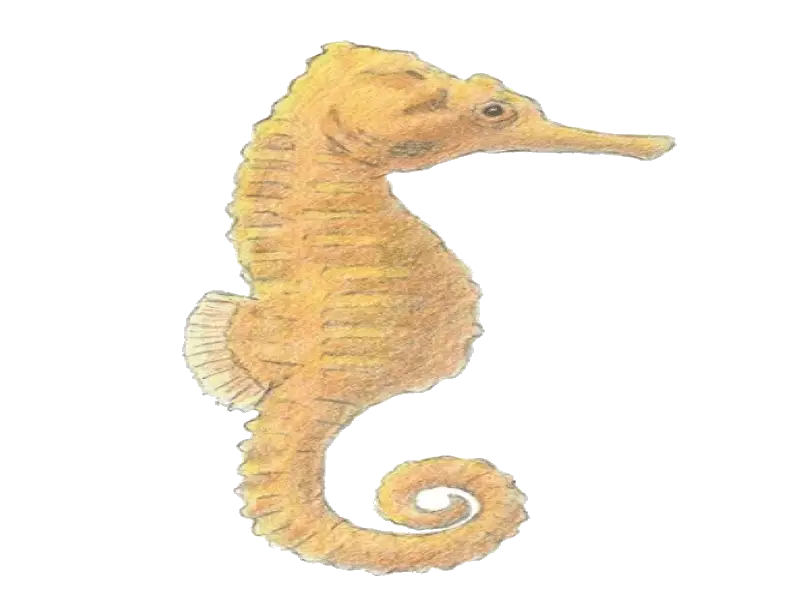 Seahorses are among the most funny-looking creatures you'll find in the ocean. Upon seeing them, you can almost imagine nature thinking how funny it'd be to combine a horse and a fish!
If you're up for a good laugh while putting pencil to paper, then try drawing seahorses.
You can learn How to Draw a Seahorse over at how2drawanimals.com.
12. A Submarine
Isn't it crazy that humans know more about outer space than they know about the depths of the ocean floor?
Well, submarines have really helped in gathering information about this mysterious world.
Why not take the time to draw a work of human ingenuity that allows us to plumb the depths of the ocean?
You can get started with this How to Draw a Submarine That Looks Solid and Real tutorial over at how-to-draw-funny-cartoons.com.
13. A Lobster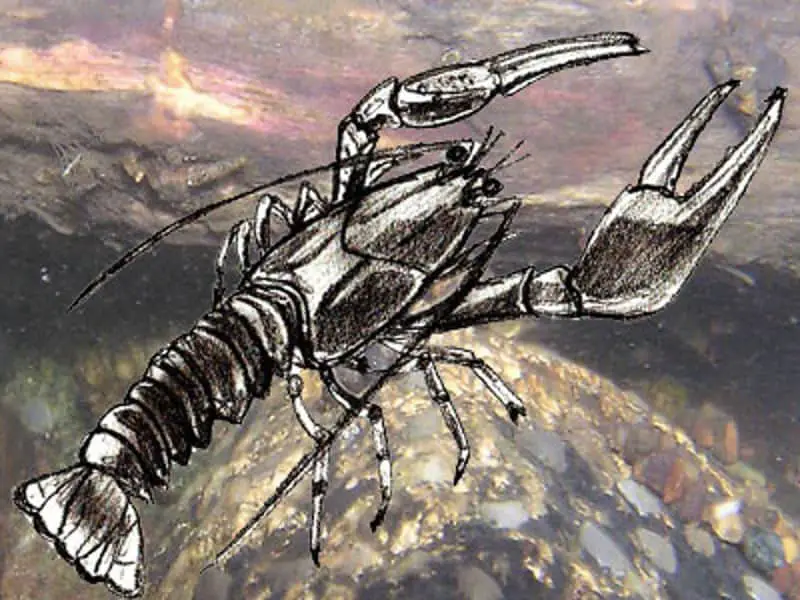 Lobsters don't have to be confined to the dinner menus of ritzy restaurants; they also make interesting drawing subjects.
Essentially, they're a cross between a crab and a scorpion, and this interesting combination will provide a fun ocean-themed drawing session.
If you decide to get the pencils out, you'll get a kick out of shading the lobster's armor. Check out How to Draw a Lobster at yedraw.com.
14. A Jellyfish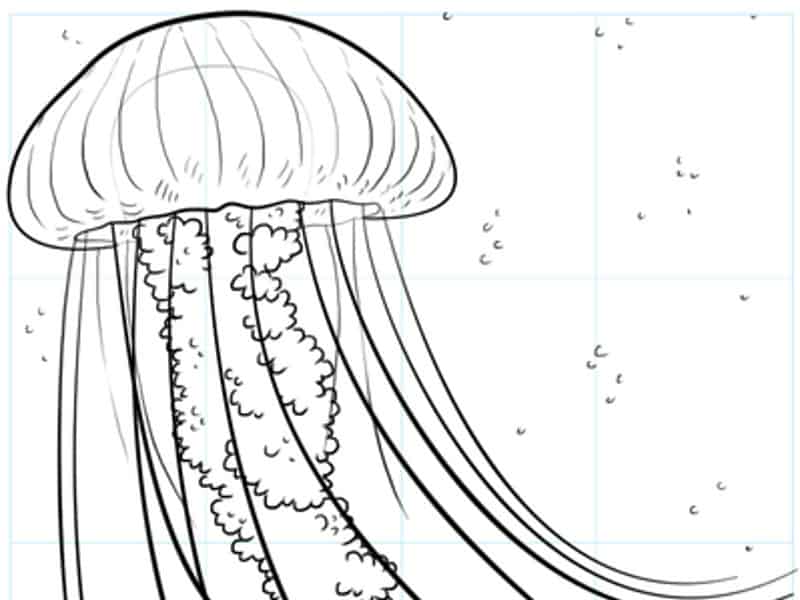 Jellyfish are among the most other-worldly creatures you'll ever find in the ocean. Their ghostly appearance is the stuff of dreams (not nightmares) for any burgeoning artist with a passion for ocean drawing.
Practice drawing flowing lines by emulating these creatures' long, flowing tentacles and learn How to Draw a Jellyfish at supercoloring.com.
15. A Sea Otter
Sea otters are such adorable fur balls that you'll be hard-pressed not to coo at them. You'll be using a lot of circles to draw these cute mammals, which is great training for drawing two-dimensional shapes.
Rendering the otter's fur will also sharpen your skills with light and shadow, as a lot of shading will be involved.
Get started drawing sea otters with this How to Draw an Otter tutorial by how2drawanimals.com.
16. A Mermaid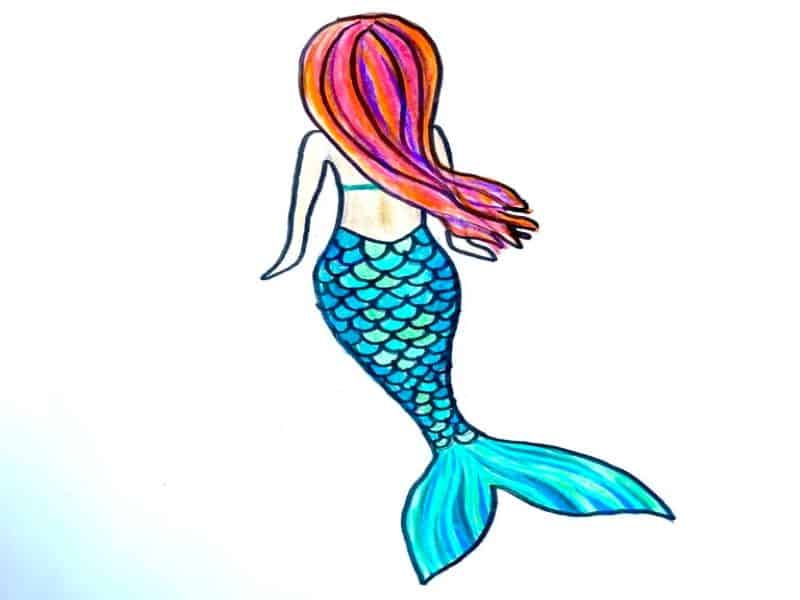 If you're looking for something a little more fantastical to draw, mermaids are your best bet. These sea sirens have long been rumored to lead sailors astray, or so it goes in myths anyway.
They're also a great way to try your hands at drawing humans if you're interested in figure drawing.
Learn How to Draw a Mermaid Step by Step at feelingnifty.com.
17. A Beach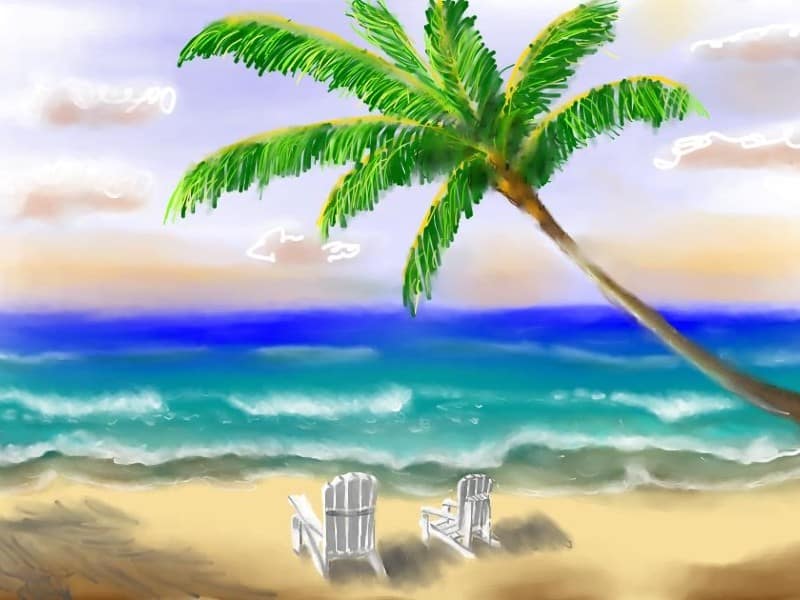 Going to the beach is awesome, and drawings of the beach are awesome too. You have many options for depicting beach scenery. For example, you can draw it with or without humans, with or without palm trees, and so on.
So the next time you feel the urge for some sun and surf during the winter season, whip out a paper and start drawing, and the room will feel warmer in no time.
Check out these selections of Beach Scenes at drawize.com.
18. How to Draw an Ocean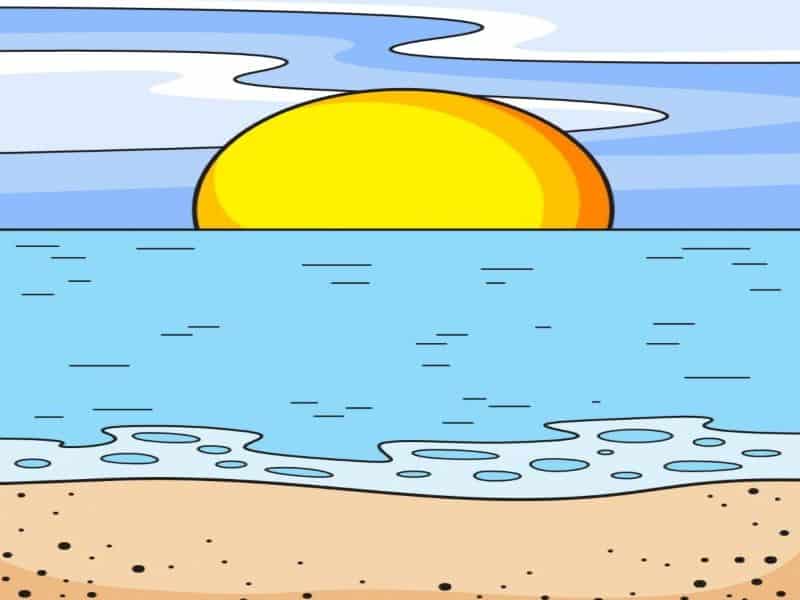 For an easy and fun art project that you can attempt with your kids, you can take a look at this one. It doesn't require advanced drawing skills as it doesn't contain any intricate details, and it'll look stunning by the time you're done with it.
Learn how to draw an ocean on I Heart Crafty Things.
19. Watercolor and Crayon Ocean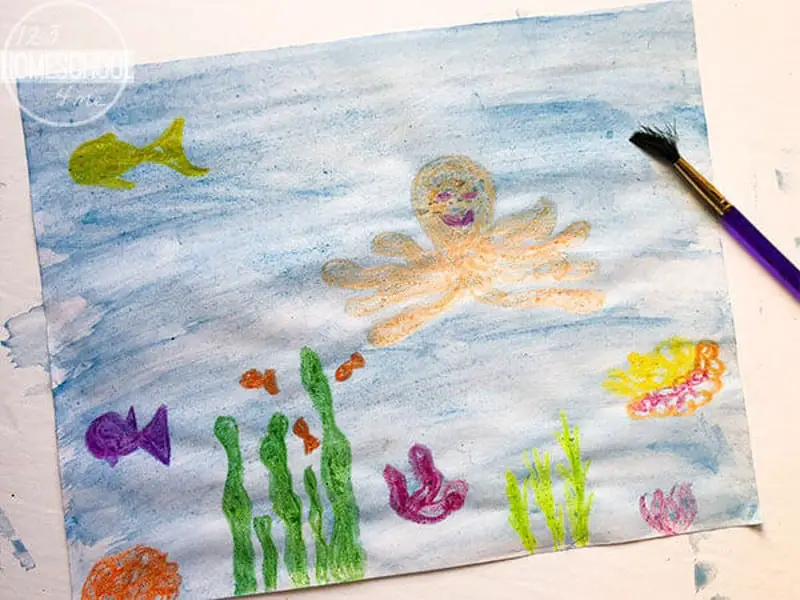 The ocean is filled with colorful and mysterious sea creatures, and they make for an ideal inspiration for art projects. So over the weekend, your kids can attempt this simple drawing and color the ocean animals after they finish. This way, they'll have a fun distraction for a couple of hours, and you'll get your much-needed moments of peace.
Learn more about the watercolor and crayon ocean on 123 Homeschool 4 Me.
20. Salt and Watercolor Paint Cool Ocean Art Project
Instead of using a pencil to draw the ocean, your kids will use watercolors and salt in this project. The watercolors will breed vibrant colors worthy of the mighty ocean, and the salt will give the art project a 3D effect. As for the sea animals, you can use oil pastels to draw them.
Once you finish your masterpiece, you'll see how the oil pastel drawings resist watercolors and shine elegantly against the paper. For this artwork, you'll also need scissors, glue, and a paintbrush.
Check the instructions for this cool ocean art project on Buggy and Buddy.
21. Lighthouse Drawing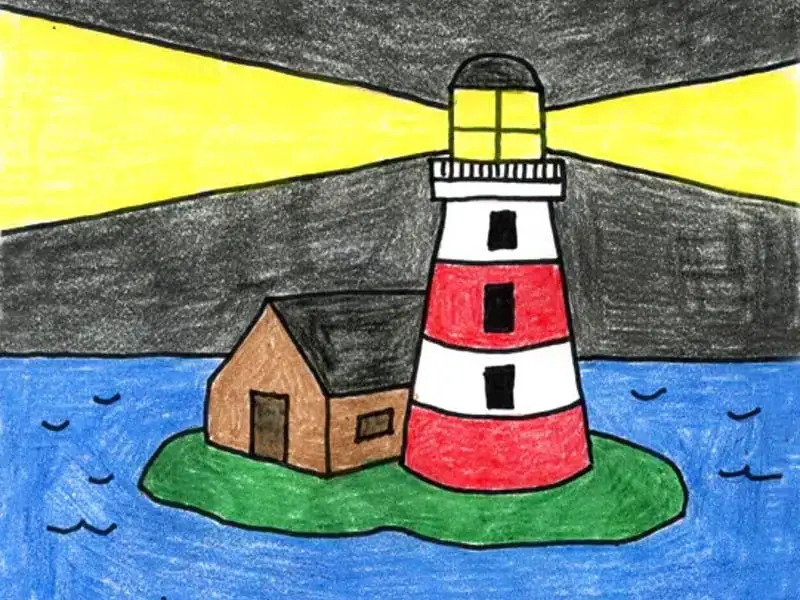 Lighthouses have long served as guardians of oceans and seas with their proud stances and blinding lights. And while they aren't as common now due to advanced technologies, you can honor them with a charming drawing. After drawing the lighthouse, you can sketch a few ocean waves crashing against it.
Find out more about the lighthouse drawing on Art Projects for Kids.
22. Ocean Animals
Kids are often fascinated with ocean animals and their diversity. That's why they'll have tons of fun learning how to draw different animals like sea turtles, stingrays, whales, and more. All they'll need to get going are some pencils and art paper.
Learn how to draw ocean animals on Woo Jr.
23. Easy Ocean Drawing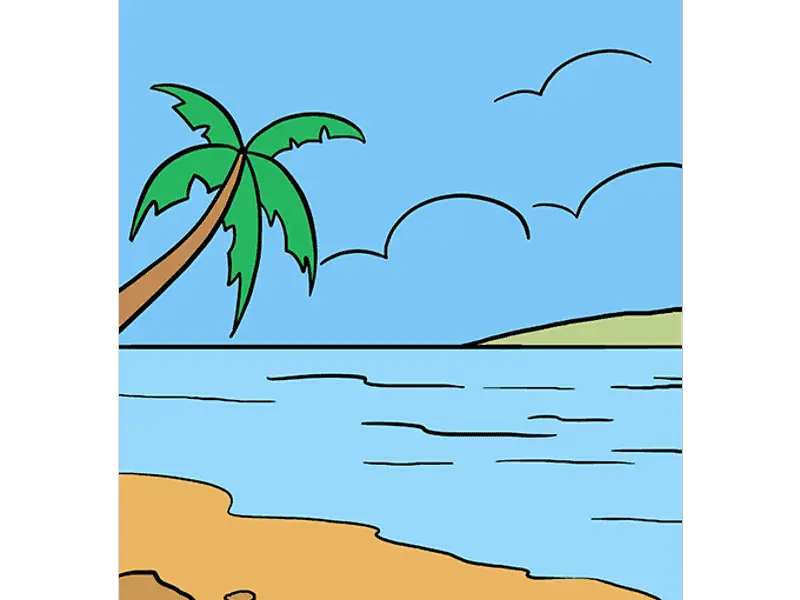 If you want a simple art project that'll keep your kids busy for a while without challenging their skills, you'll love this one. They'll draw a calm beach with sand and a palm tree. After they finish drawing, they can color their piece of art using watercolors and colored pencils.
Get the tutorial for the easy ocean drawing on Easy Drawing Guides.
24. Coral Reef Art Project
Coral reefs are mesmerizing ocean creatures that flaunt vibrant colors and attractive designs. You can use them as inspiration for your kids' upcoming art projects if they're fascinated by the ocean theme.
The best part about this project is that it's suitable for toddlers as it doesn't require any skills; they won't even have to hold a brush. All they'll have to do is dip sponges into acrylic colors and print them on paper to produce a colorful piece of art.
Check the instructions for the coral reef art project on Primary Theme Park.
25. Sea Turtle Drawing
Kids love sea turtles. And whether it's because of their funny depiction in Finding Nemo or their calm nature, we're here for it. Drawing a turtle is pretty easy, and your kid won't need more than a pencil and art paper to get it done.
Learn more about the sea turtle drawing on Drago Art.
26. Mermaid Drawing
Mermaids are among the most beautiful imaginary creatures that live in oceans, and most kids are fascinated by them. That's why they'll have fun drawing a cute mermaid surrounded by ocean waves and a few plants. You can also give them liquid watercolor paint to spice up their masterpiece after they're finished drawing it.
Find out more about the mermaid drawing on Art Projects for Kids.
27. Abstract Ocean Painting
While this project is more suitable for adults than kids, you can let your little ones join in on the fun under your supervision. Together, you'll draw an ocean using wavy lines, brush strokes, and whatever colors you prefer. Ideally, you should use acrylic paints to produce the desired water effect for this project.
Read more about the abstract ocean painting on Pastels and Macarons.
28. Ocean Painting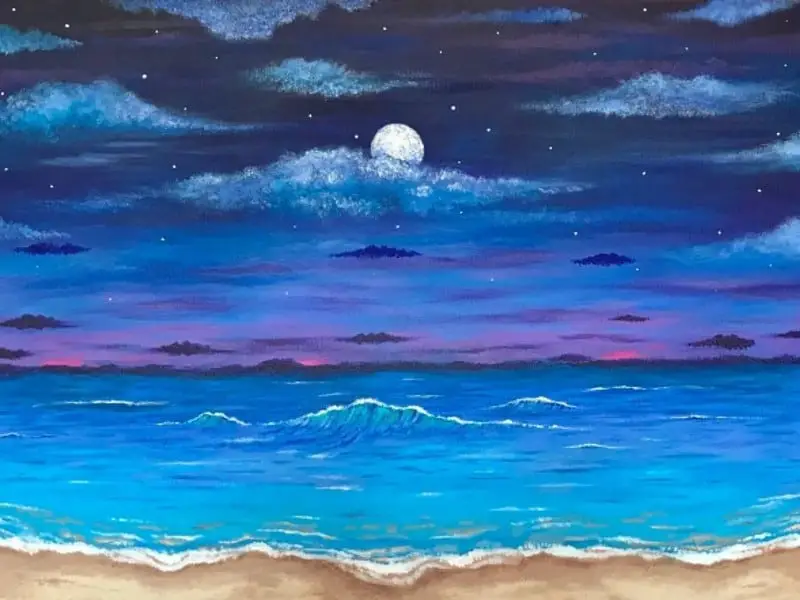 If you want to try your hands at an ocean art project, you can take on this acrylic ocean painting as a challenge. It requires a fair amount of focus and patience, and the results will be stunning. You'll create a beautiful landscape drawing and color it with acrylic paints. And you can get more landscape painting ideas on craftwhack.com.
Get the tutorial for this ocean painting on Greenorc.
29. How to Draw a Sea Shell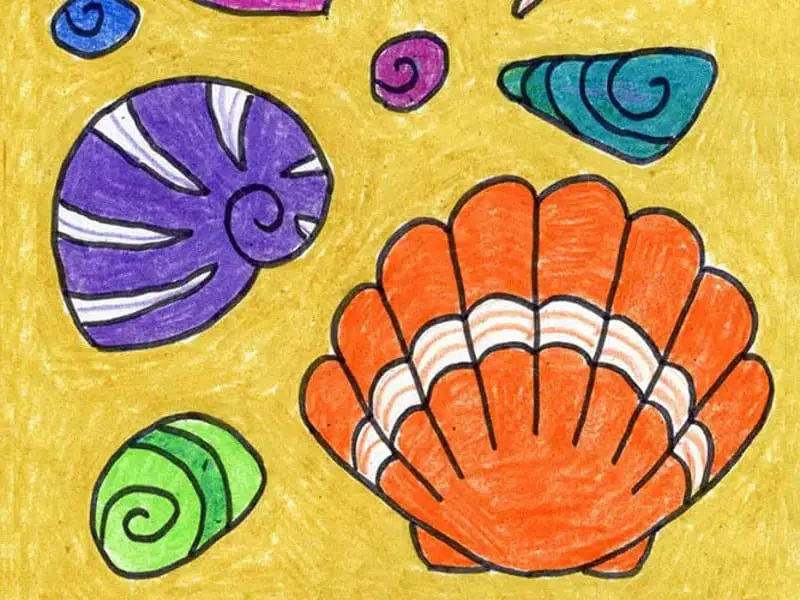 Most ocean enthusiasts love keeping sea shells as souvenirs from their beach trips. They come in many shapes and colors, making them a perfect inspiration for your upcoming ocean art project. Of course, you can also let your kids join in on the fun and decide whose sea shell looks better after finishing.
Check the instructions on drawing a sea shell on Art Projects for Kids.
30. Ocean-Directed Drawings for Kids
If your kids are too young to draw from their imagination, you can use free printables to guide them. They'll learn all about drawing jellyfish, crabs, octopuses, and more. You can also give them some colors to breathe life into their drawings after finishing.
Find out more about ocean-directed drawings for kids on The Keeper of the Memories.
31. Ocean Waves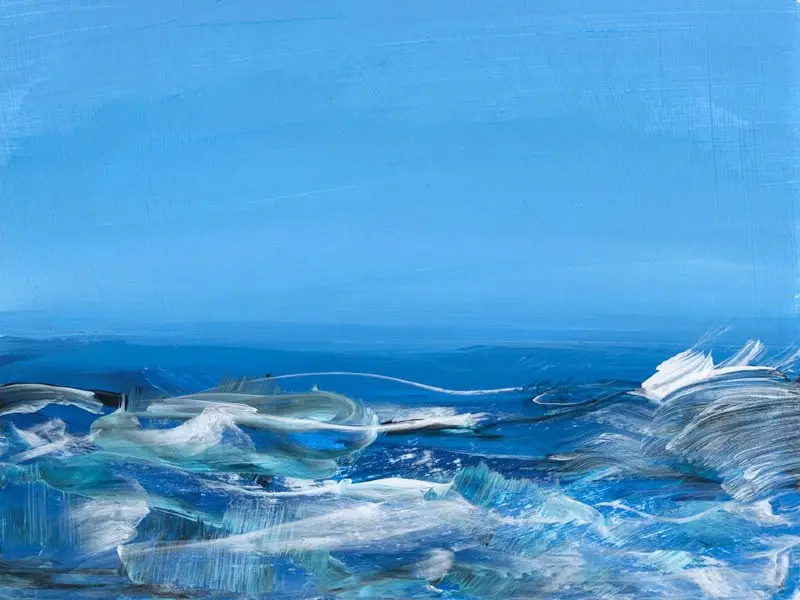 Most artists would agree that drawing realistic ocean and sea waves is a huge challenge, but nothing some time and practice can't fix. In this project, you'll draw waves using different shades of blue acrylic paint. After you finish, the drawing will make for an elegant home decor piece on your wall.
Learn how to draw ocean waves on Nancy Reyner.
32. Ocean Oil Pastels Waves
Oil pastels produce chalky patterns that look splendid on paper, and they're pretty easy to use. You can give them to your children and let them go wild with their drawing skills. In this project, they'll attempt to draw realistic blue crashing waves.
Get the tutorial for ocean oil pastels waves here, The Crafty Classroom.
33. Easy Beach Painting
This easy beach painting won't take you more than an hour to finish, and it'll be good practice for your artistic skills. You'll use Q-tips, paintbrushes, acrylic paints, and more materials to complete this masterpiece. By the time you're done with it, it'll be worthy of hanging on your wall.
Check the instructions for easy beach painting on Feeling Nifty.
34. How to Draw a Beach
Instead of only drawing waves and sand, your kids will sketch an entire beach in this drawing. They can add kids running around, sea shells lying in the sand, and boats sailing in the ocean waters. After they finish, you can give them liquid watercolor paint to color their drawing.
Learn how to draw a beach on Art Projects for Kids.
35. Sponge-Painted Ocean Art
Painting with sponges is unconventional and fun, and it's an ideal choice for kids who can't hold pencils yet. First, they can color the background a bright blue color. Then, after the ocean water paper dries, they can begin making more patterns and adding more details.
Find out more about the sponge-painted ocean art on Craftulate.
36. Under the Sea Artwork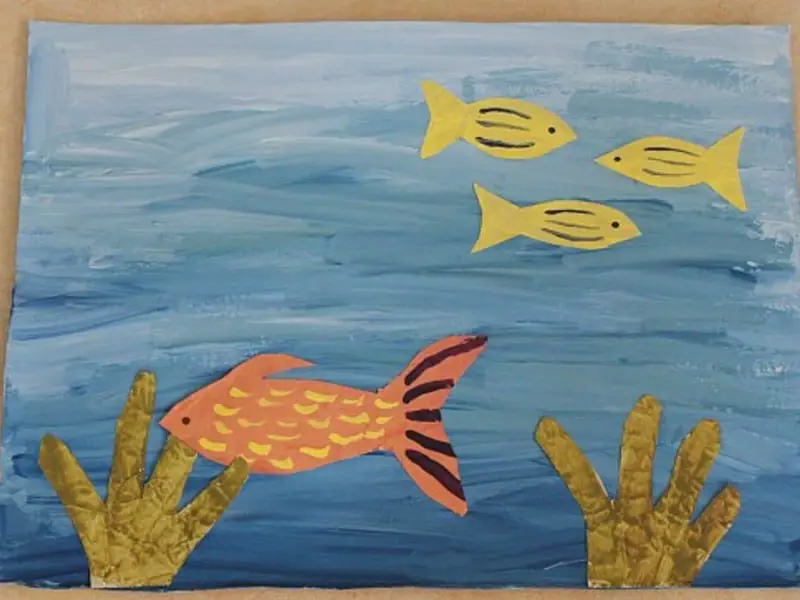 While we only get to see the surface, the bottom of the ocean is filled with many mesmerizing mysteries and creatures. You can use it as inspiration for your kids' upcoming artwork and teach them more about the ocean world. They can also color their ocean drawing with acrylic paints or watercolors after they finish.
Read more about the under-the-sea artwork on Frugal Fun 4 Boys.
37. Ocean Theme Thumbprint Animals
Do you want to introduce your first graders to the ocean's mysteries in a fun way? If so, you won't find a better idea than this one. It's ideal for classes because each kid can contribute with their thumbprint, and it won't waste much time as it doesn't include an actual drawing. You can use watercolor paint for this project and hang the art paper in the class afterward.
Get the tutorial for ocean-theme thumbprint animals on Messy Little Monster.
38. Ocean Animal Watercolor Painting
Using watercolor paint and a dash of creativity, your kids can draw many ocean creatures and color them. And if they don't know how to draw yet, you can prepare the animal templates yourself, then give them to your kids to paint.
Check the instructions for ocean animal watercolor painting on Arty Crafty Kids.
The ocean is a great muse for anyone who enjoys nautical-themed drawing. The diverse range of sea creatures, both on land and underwater, provide an endless supply of subjects, and the ocean vistas make great landscape art.
So pick one of these ideas and enjoy your drawing session!
Comments
0 comments