Almost all artists and DIY lovers get a rush from buying art supplies, and masking tape shouldn't be any different.
This plain tape is accessible, easy to use, available in many sizes, and incredibly versatile, holding the door to many art ideas.
Do you have your doubts about that? Perhaps, you can't find good art ideas. But never fear; our list of masking tape art projects should encompass all that you want.
Whether you're looking for ideas that you or your kids can do, you won't be disappointed.
Geometric DIY Canvas Art
Masking tape makes this geometric canvas idea such a quick and easy project. It gives you such sharp lines and symmetrical shapes.
Not to mention, the degradation of colors between red, crimson, and black (with silver accents) adds a whole new level of sophistication to the canvas.
Learn to make Geometric DIY Canvas Art from guber.fabbityfabbookreviews.com
As a Background
If you love journaling, you'll love this masking tape idea, which is all rooted in the fact that masking tape is essentially paper.
So, if you're bored of drawing on plain white pages, create a background for your art with masking tape. Unlike blank pages, it'll add texture, depth, and intrigue to your art journal!
Read how to use masking tape As a Background from hagitaz.com
Tape Resist Art Ideas Kids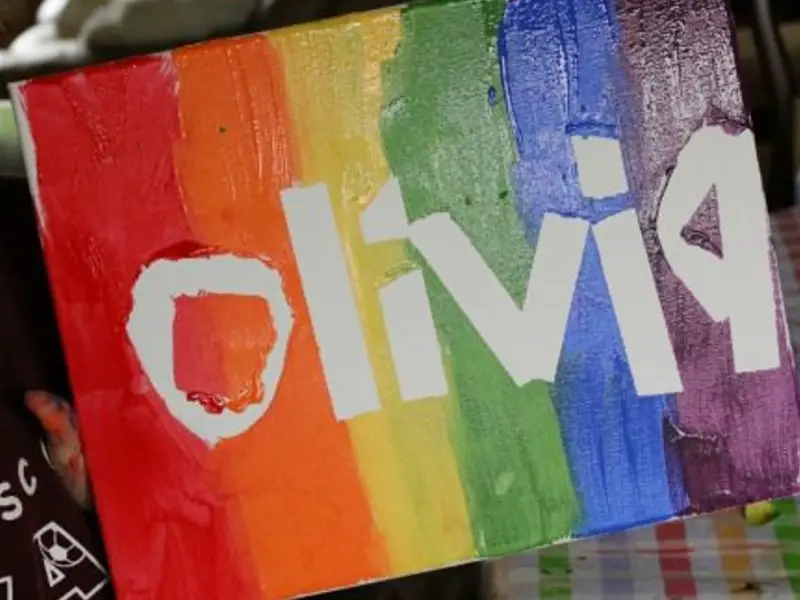 Kids of all ages can have fun with tape resist art ideas, as they're super easy and quick. So, if you're a teacher or mom, perk your ears!
Let your kids create their designs with masking tape. But you can give them instructions if they're doing a themed project. Either way, the results will be utterly unique and vibrantly colored.
Get the details for Tape Resist Art Ideas Kids on happyhooligans.ca
Eye-catching Minimalist Street Art Made Using Masking Tape
Who said masking tape has to be a means to an end? It can make beautiful tape collages, letters, and shapes.
Just imagine how cool and minimalistic this all-black design is! And the best part is that you don't need any paint or canvas, as this design goes right on your bedroom wall or any other wall!
Check out Eyecatching Minimalist Street Art Made Using Masking Tape on guber.fabbityfabbookreviews.com
To Draw Out Lines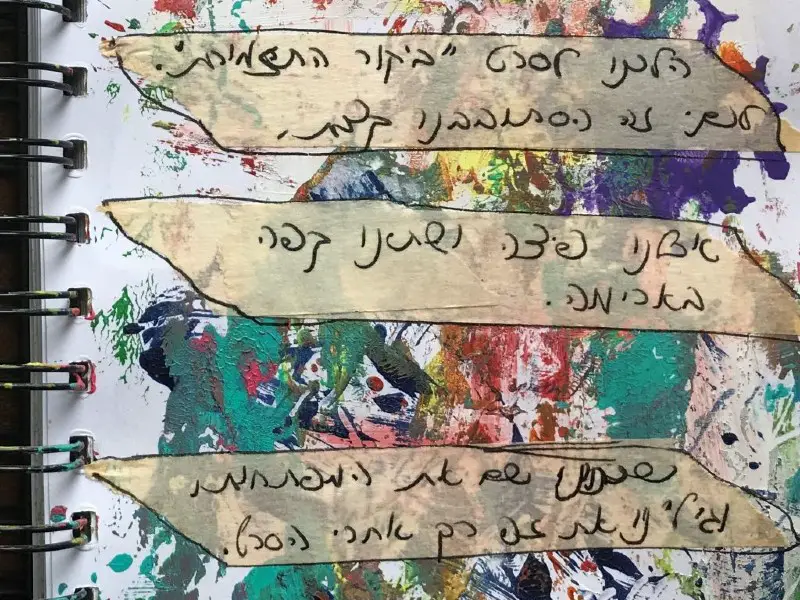 A creative way to use masking tape is to add a surface that you can write on, and the tape is perfect for it because its even shape lends itself so easily to "lines" for writing.
So, remember this idea the next time you use a ton of paint, you add challenging textures on your journal spread, or your journal spread is too dark to write on.
Learn how To Draw Out Lines from hagitaz.com
Easy DIY Canvas Painting Ideas
If you're looking for a simple idea to recreate alone or with your kids, this canvas art might just be it. The masking tape enables you to create beautiful, bold, and diverse shapes. Also, you can go with any color combination you want.
This way, you can complement the aesthetics of the place where you intend to hang the marvelous abstract piece!
Read more about Easy DIY Canvas Painting Ideas at guber.fabbityfabbookreviews.com
Resist Techniques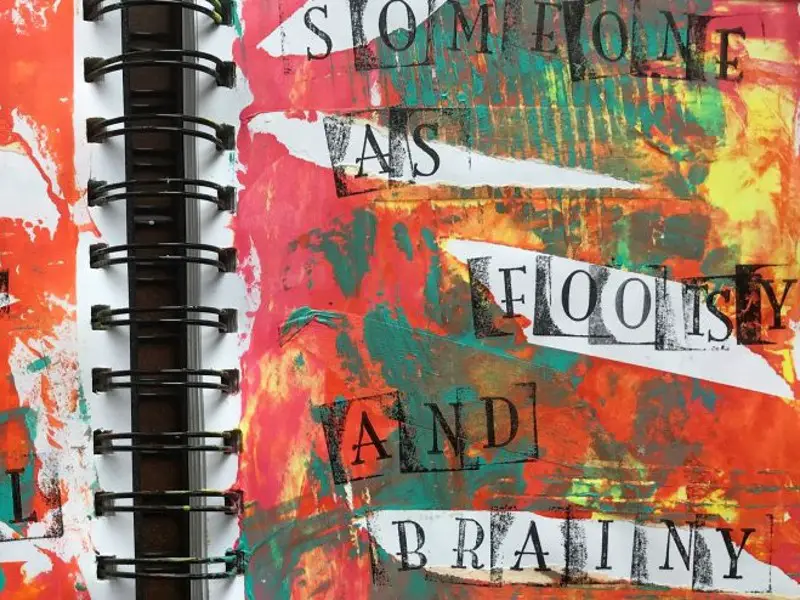 So far, all the resist art ideas we've mentioned have involved creating blank stripes and leaving it at that.
But what if we told you that you could use those white spaces in a colorful journal spread as an opportunity to write?
This calligraphy and art project looks stunning, and the secret is tape resist!
Get the details for Resist Techniques from hagitaz.com
Masking Tape Street Art
This art style is something you can see on streets, storefronts, house walls, garages, and more. Also, it isn't graffiti since masking tape doesn't damage any surfaces and can be removed!
You can replicate it to create simplistic masking tape designs. The art mostly features hands in several poses. But you can use the same technique to design any intricate display if you're an artist.
Get the details for Masking Tape Street Art on toxel.com
Create Random Images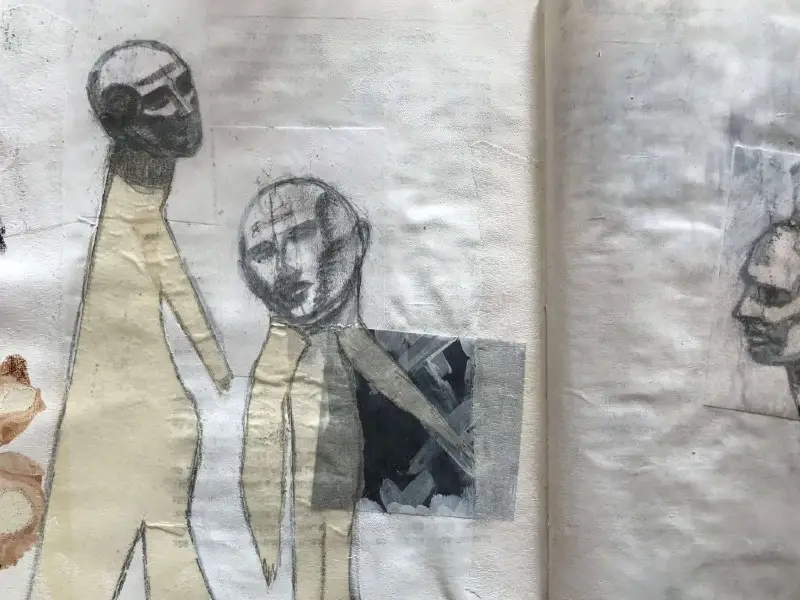 This is another project for art journal lovers. It's a "draw what you see" type of art with masking tape bits that'll get your imagination running wild.
The process is creative, spontaneous, and challenging in all the right ways, whereas the result is mind blowing.
If you want to Create Random Images, check out hagitaz.com
Make Your Own Designer Tape
Why paint around masking tape when you can paint right on it? Create your designer tape with any pattern, color combination, or stamp your heart desires; there are no rules.
With this project, you'll have your artistic tape to stick on any journal, sketch, canvas, or surface you want.
Get the instructions on how to Make Your Own Designer Tape from hagitaz.com
Art Tape Resist Letters Homemade Finger Paint Recipe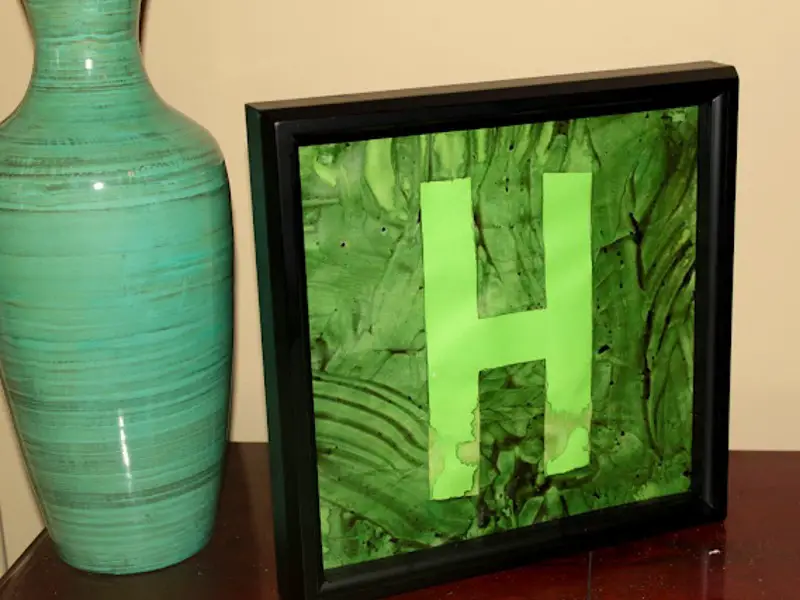 If you have toddlers, this finger paint idea might be the sensory activity they need. And we aren't only talking about them using their hands but also tasting the edible finger paint!
You can help out, but allow your kids to mess around with the colors, which they'll love. Their art will look impressive with colorful backgrounds and paint-free, neat letter shapes.
Get step-by-step instructions for Art Tape Resist Letter Homemade Finger Paint Recipe on handsonaswegrow.com
Snowflake Art for Preschool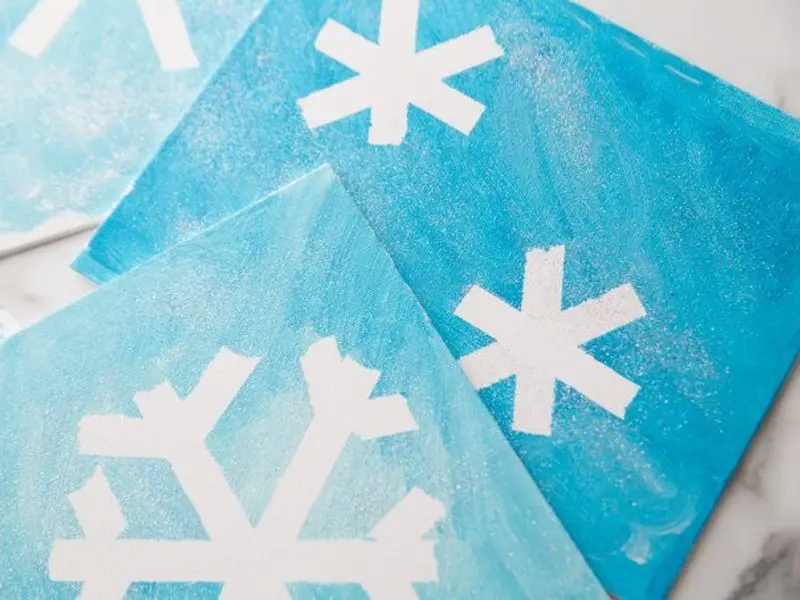 Children of all ages will probably enjoy this quick, easy, and entertaining snowflake activity. The tape resist technique is the perfect art idea for preschoolers.
Not to mention, the result is unbelievably adorable with its baby blue backdrop.
Learn about the details for Snowflake Art for Preschool on littlebinsforlittlehands.com
Inspirational Splatter Paint Art Projects for Kids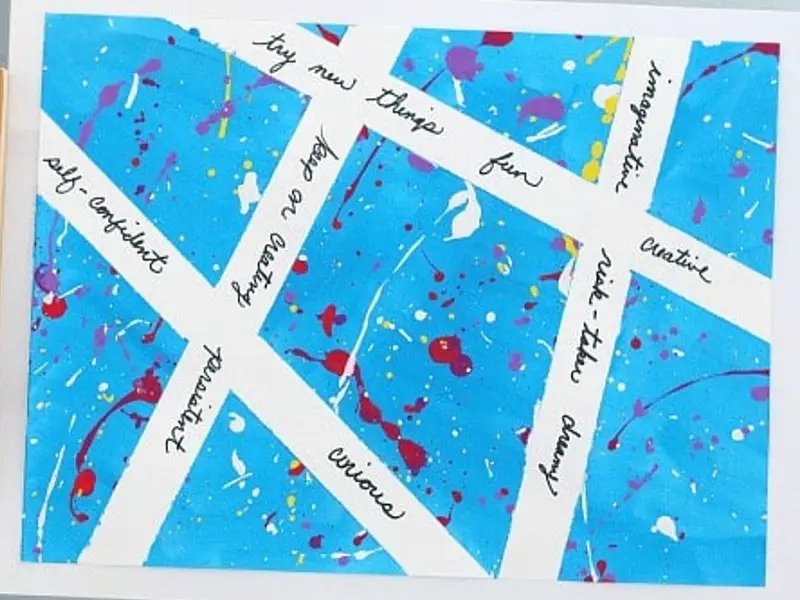 Do you want to boost your kids' creative confidence? Then, this art project might be what you need. After all, it'll get kids splattering paint to create a color explosion they'll love. Also, the quotes on the white stripes are just the elegant touch this artwork needs.
Read more about Inspirational Splatter Paint Art Projects for Kids on buggyandbuddy.com
Masking Tape Trees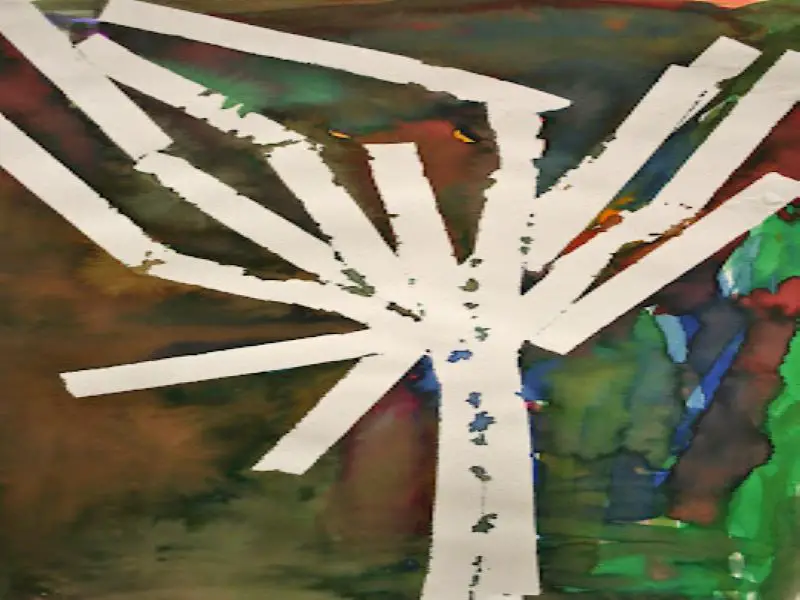 These masking tape trees are suitable for older children (like third graders). The project is yet another easy resist art one, but the use of watercolors is why it's geared towards older kids. Also, you'll find that no two masking tape trees will look the same, so the idea invites creativity!
Learn about Masking Tape Trees on flying-crayons.blogspot.com
Scribble Card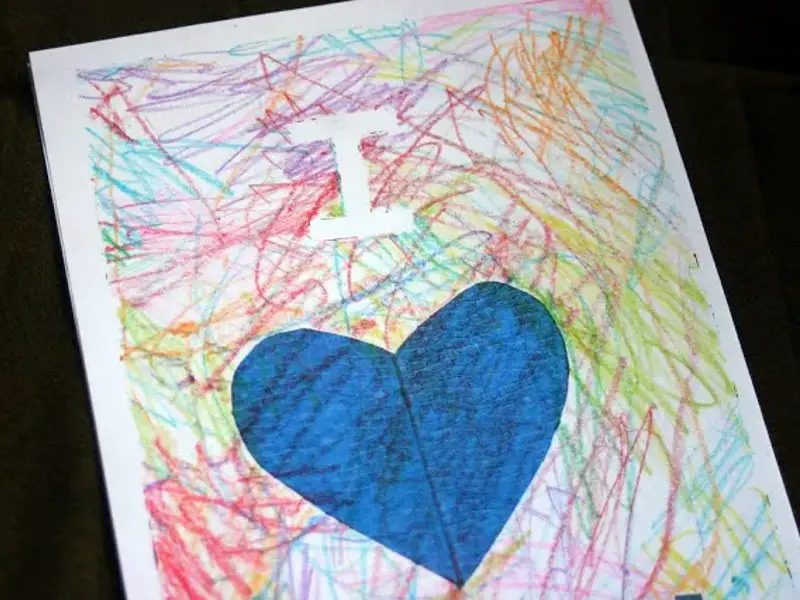 The scribble card idea is so unique and unbelievably easy. If your kid is too young for painting but can scribble, they'll love scribbling over the negative space.
And, of course, the final product of the "I Love You" card is so cute! You can customize it by using different phrases or statements as well.
Get the full instructions for Scribble Card on linesacroos.com
Melted Crayon Art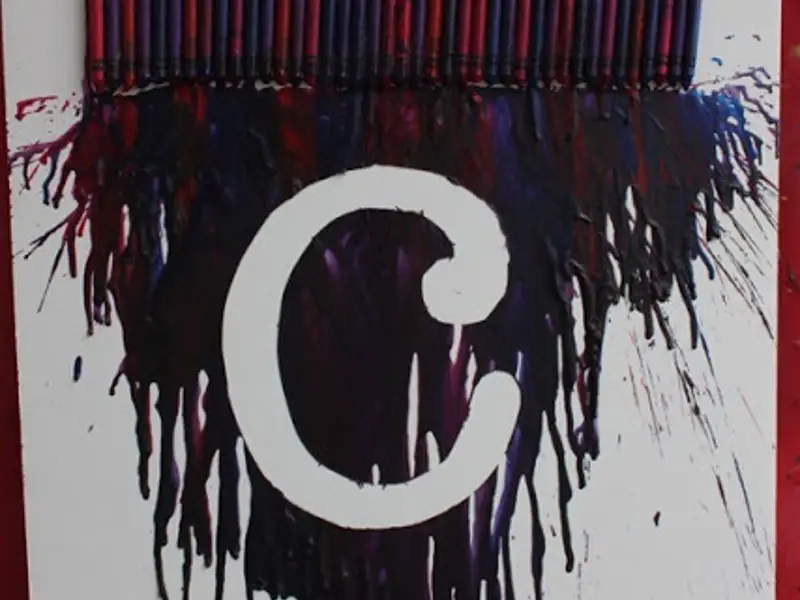 We had to include a melted crayon art idea somehow. This project is melted crayons meets resist art, and let us tell you that it's just the plethora of colors you'd expect.
You can make it and get your kids to help as well. The final result can showcase their initials, which you can hang over their beds.
Learn more about Melted Crayon Art from dillydaliart.com
DIY Honeycomb Side Table Using Scotchblue Tape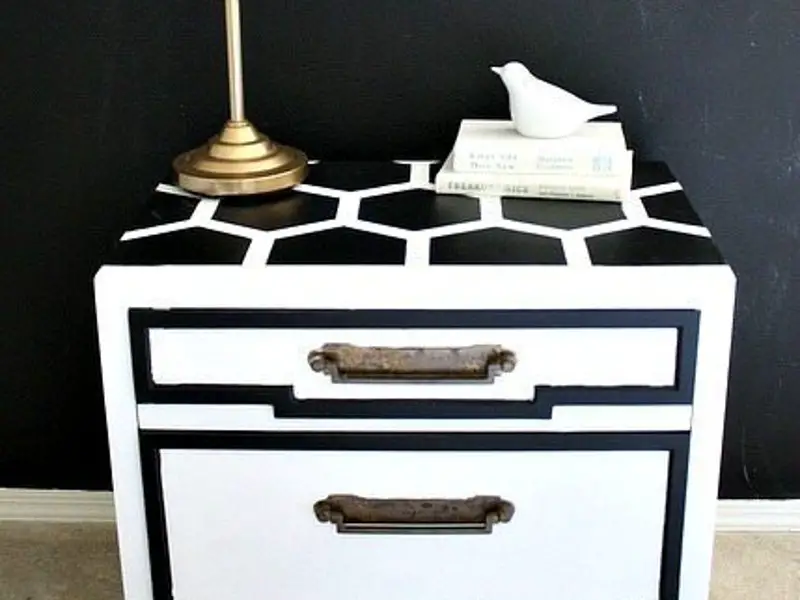 Although this art idea technically involves using painter's tape, who says you can't use masking tape?
This is just the one to give your dresser or table a new look. The tape allows you to create this clean honeycomb pattern, making a bold statement. So, if you're up for a more elaborate project, you know what to do.
Get the details for DIY Honeycomb Side Table Using Scotchblue Tape on tarynwhiteaker.com
In conclusion, we hope that this article has provided you with the inspiration and masking tape art ideas you need.
We've certainly tried to add something for everyone, so let us know which art idea you're most intrigued by.
Comments
0 comments