Pastel art is just charming, and there are many coloring tools out there that can be used to do the prettiest art project in your class. For example, if you peruse the colorful shelves of any art supplies shop, you'll find oil, soft, chalk, and pencil, and even PanPastels.
Not sure which type to choose? Well, that depends on the kind of pastel art you're going for. If you're looking for inspiration, you're in the right place.
In this post, we'll talk about the best pastel ideas that you can emulate depending on the types of pastel you prefer and your proficiency level, so read on!
1. Simple Fruit Still Life with Oil Pastels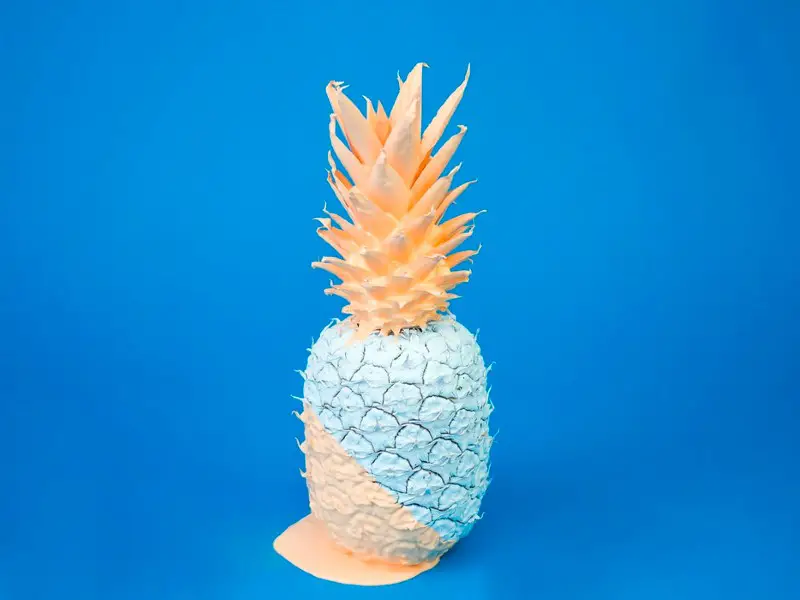 Let's start by imitating beginner ideas introduced to us in a classroom. With just one color or two and the right oil pastel techniques, you can recreate a simple apple still life. It's simple, doesn't require many oil colors, and will give off a dimensional illusion if that's something you'd love to bring into your painting.
Simple Fruit Still Life from Homestethics
2. Pastel Sunflower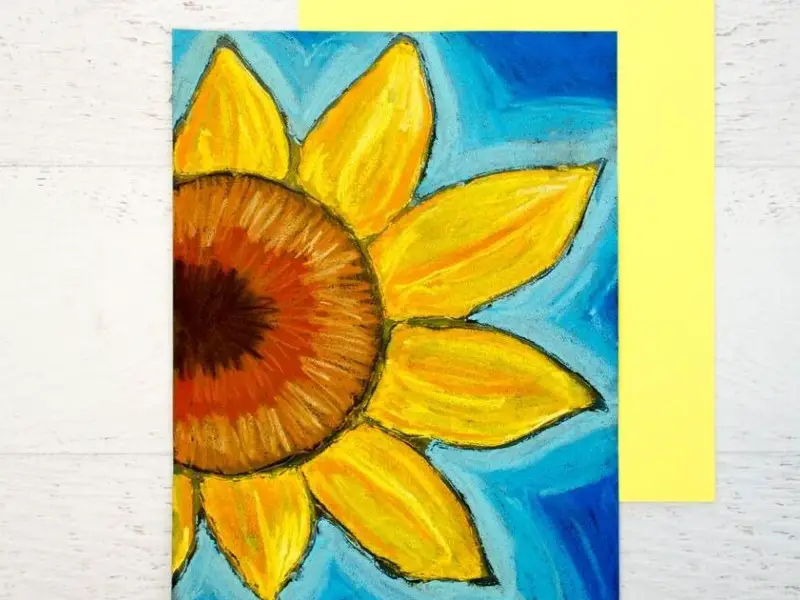 Let's talk about chalk pastels drawing. This is one of the easiest pastel projects you could emulate; it's fun, and it's great for beginners and kids!
Plus, chalk pastel flowers are just so beautiful, and you can create them using easy pastel techniques like blending colors. If you like to color with your hands, you'll get to use your fingers to blend these colors into perfection!
Beautiful Chalk Pastel Sunflowers from Projects with Kids
3. Landscape Painting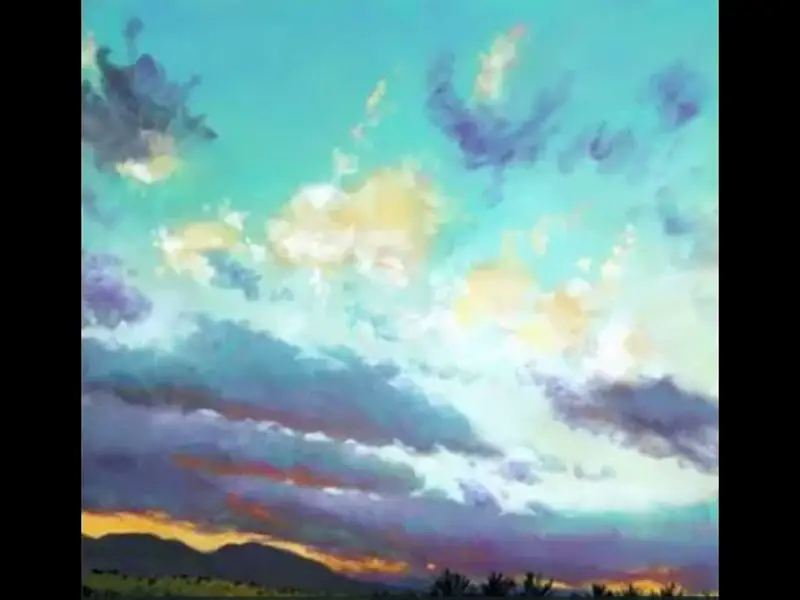 Nothing speaks of natural beauty like a pastel painting of a skyscape. This is an excellent project for more intermediate painters looking for inspirational tutorials, so make sure you learn all the beginner pastel techniques before you dive into this one.
If you want to capture the magical beauty of nature in PanPastel colors, make sure to follow the tutorial techniques and tips. Don't forget to get the right colors and tools as well.
Landscape Painting Tutorial from PanPastel Resources & Inspiration
4. Beach Flowers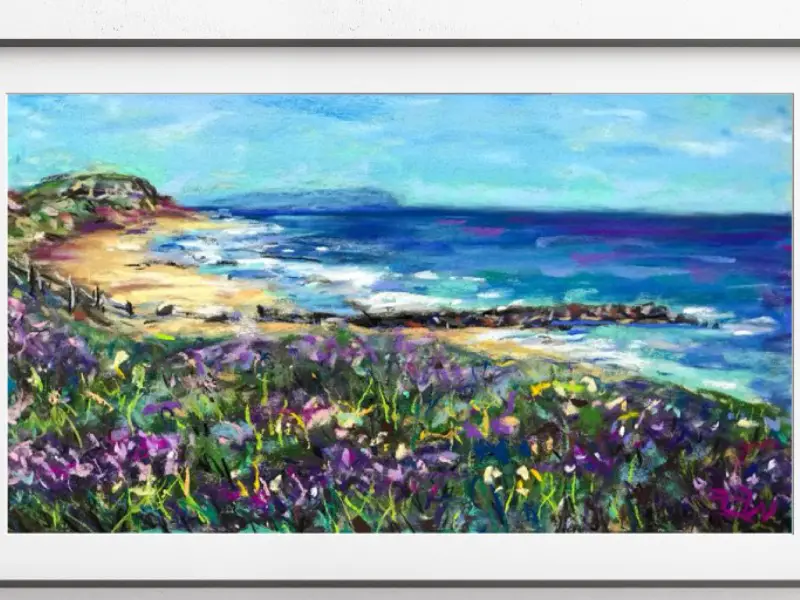 What brings more perspective than a beautiful landscape of flowers and a seashore? The contrasting texture of flowers against the sky background and the beach will make for a great project.
Although it might seem a bit complex, you'll find that with experimentation, you can create this paint with soft pastel pretty easily! Note that though it's an amazing project for newbies, it still might not be easy for kids to recreate.
Beach Flowers: Beginner Soft Pastel Tutorial from Lauren Watkins Art
5. Eye Drawing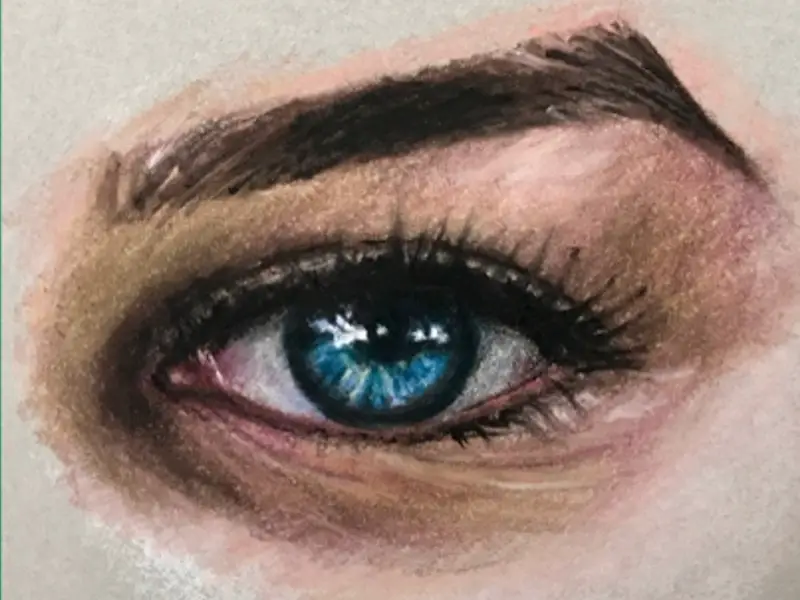 Starting with one aspect of the face like the eye is a good practice, as it'll help you scale up into the whole face, then maybe the whole body!
Pencil pastel is an excellent exercise for art students of all ages, especially for anyone whose portraits always end up with messy results. This project is fun and will teach you how to draw an eye step by step, so make sure you follow the video closely.
How to Draw an Eye with Pastel Pencils from Art Tutor
6. Solar System Drawing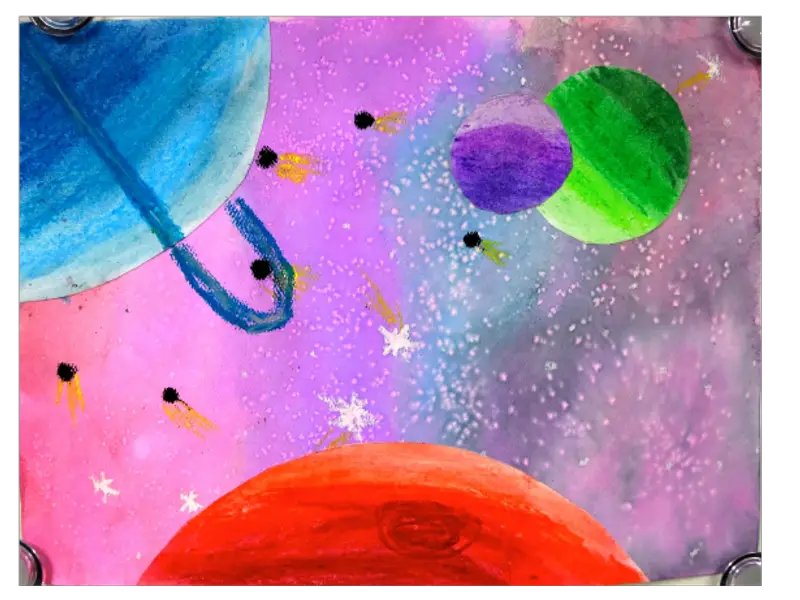 If you're looking for easy projects that use oil pastels, you should try the solar system drawing. It's pretty easy to draw, and kids will love it. Not to mention, it's so much fun to have a pastel-painted collection of the solar planets.
Space is just great to bring into paper, and it forces the artist to think about blending, light, and fitting the multi-colored planets into the space and stars' background. On the plus side, this is a good way to introduce kids to basic pastel techniques.
Oil Pastel Planets and Composition from Art with Mrs. Nguyen
7. 4th of July Pastel Art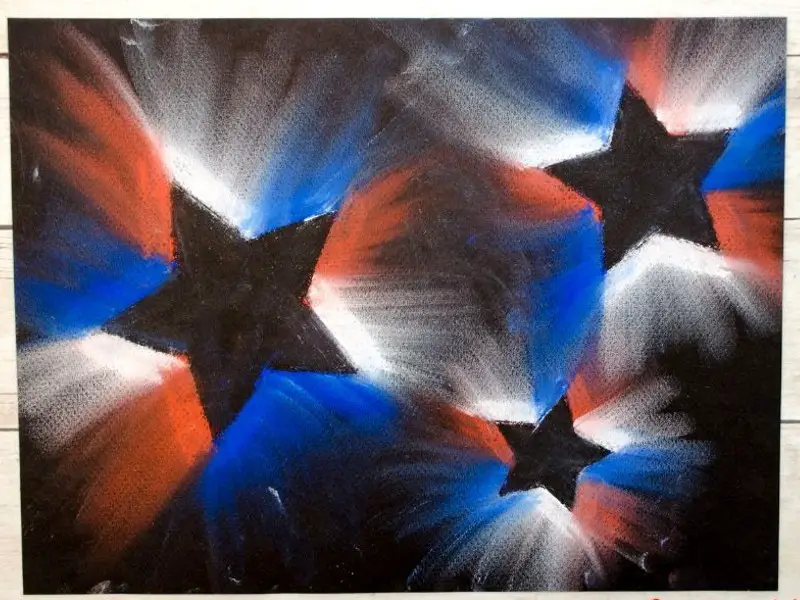 If you want to create pastel art that's 4th-of-July themed, then this blue, orange, and white chalk pastel art project is undoubtedly for you.
The instructions for this project are pretty straightforward. It'll be easy (and fun) for kids to create on the 4th of July, especially if they have a school project that involves paper drawings.
Make sure you have the right hue of chalk pastels; otherwise, your 4th of July star won't draw as much attention as you wish it to.
4th of July Chalk Pastel Art for Kids from Projects with Kids
8. Pastel Resist Night Skyline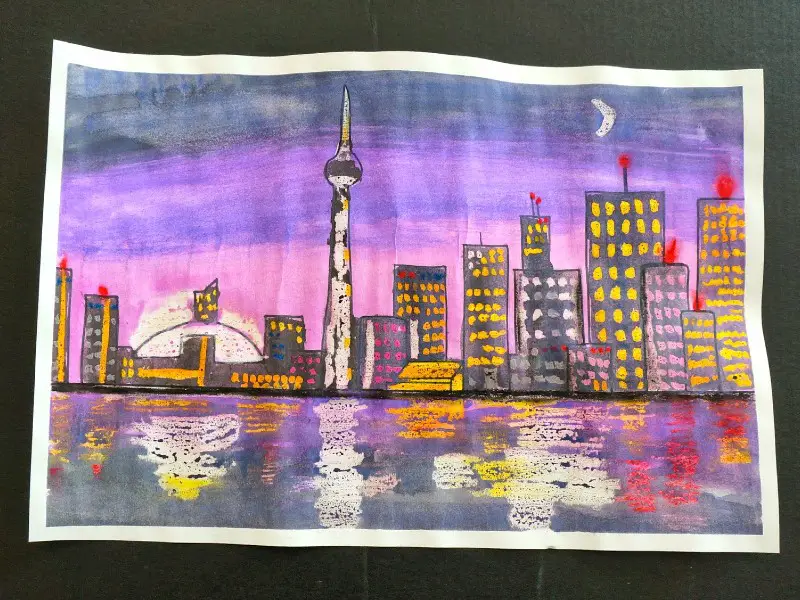 Oil pastels' landscape art simply outshines other water-color art projects; it's beautiful, easy on the eyes, and gives off a bright tone to the room even when the dominant color is black oil pastel. Plus, it's an excellent method to test your coloring and how much you can blend oil pastel.
You don't need a video tutorial to do this art project; you can easily pick up any skyline you like, even your hometown's, and paint it! This project is also kid-friendly, and they're free to use whichever oil pastel color they like to create their drawing.
Pastel Resist Night Skyline from That Artist Woman
9. PanPastels for Patterns
This is one of the easiest art projects out there because it doesn't involve drawing at all! Unlike oil pastels and chalk pastels, PanPastels are amazing for creating patterns with stencils.
For this art project, make sure you have a smooth couple of stencils to use and the PanPastels you desire, and voila. If you want to add an artsy touch, you can blend PanPastels to make things more fun! You can also use paper, gift cards, or index cards for this project.
PanPastels Make It Easy to Build a Pattern from A Colorful Journey with Carolyn Dube
10. Desert Still Life with Oil Pastel

Are you looking for pastel projects to explore texture contrast and practice your oil pastel techniques? This desert still life will let you do just that.
This art project involves the usage of oil pastel shades that will help you depict the minutest details of the stale and arid desert environment. The result will look fantastic, and any pastel art fanatic will love it!
Desert Still Life from Brava
11. Nature Inspired Still Art Project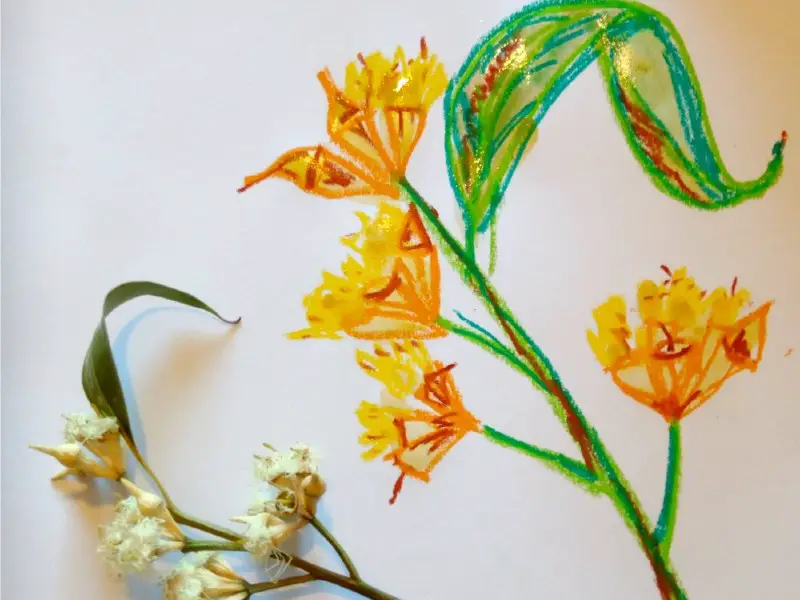 If you're exploring fall motifs, then the fall home painting is one of the best art projects for that. You can create your paint with fallen leaves and twigs for your paint. Be sure to explore the nature around and collect the fall bits and pieces for inspiration.
If you're a teacher, this can make for a fun activity for students to participate in, and it's a great means to introduce oil pastel art to them!
Oil Pastel Craft Activity from May Gibbs
12. Bunny Art Projects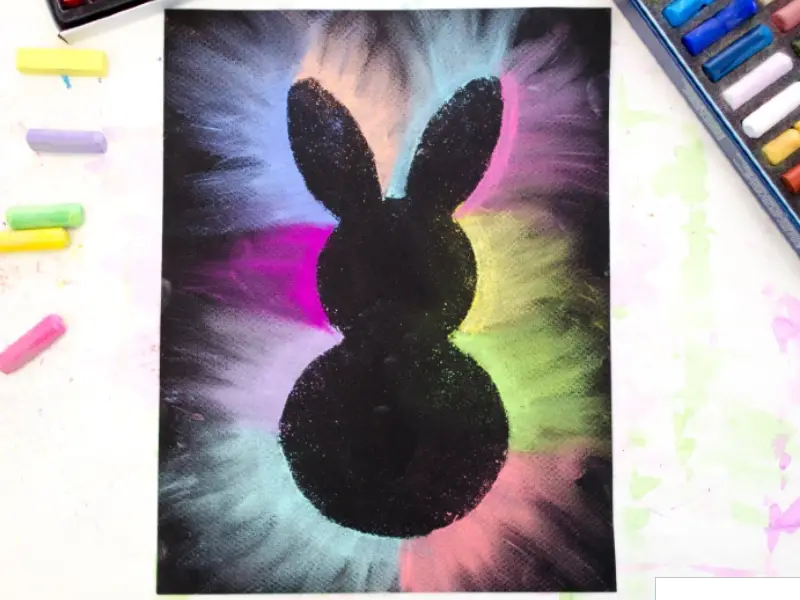 We say projects, not just one, because a group of people can create a collection of these paintings and have several unique versions of the same thing, which is why this is another great activity for kids and adults alike.
Chalk pastels are a good starting point for teaching art students how to blend, unlike oil pastels. This fun activity will also let kids explore contrast techniques as well as positive and negative techniques, so investing in chalk pastels to draw cute little bunnies is certainly worth it!
Brightly Colored Bunny Art Project from Projects with Kids
13. Sky and Beach
If you'd like your paint to be as simple as one side of a beach with the skyline visible, you'll definitely like this tutorial. Plus, you'll get to use the intricate tools that come along with PanPastels.
Although this project might not be as simple as using oil pastels or chalk pastels, it's still great practice for beginners who don't know their way around PanPastel, and if you follow the instructions to the letter, you'll, without a doubt, love the results!
How to Draw a Sky and Beach from Hodge Podge
14. Baby Yoda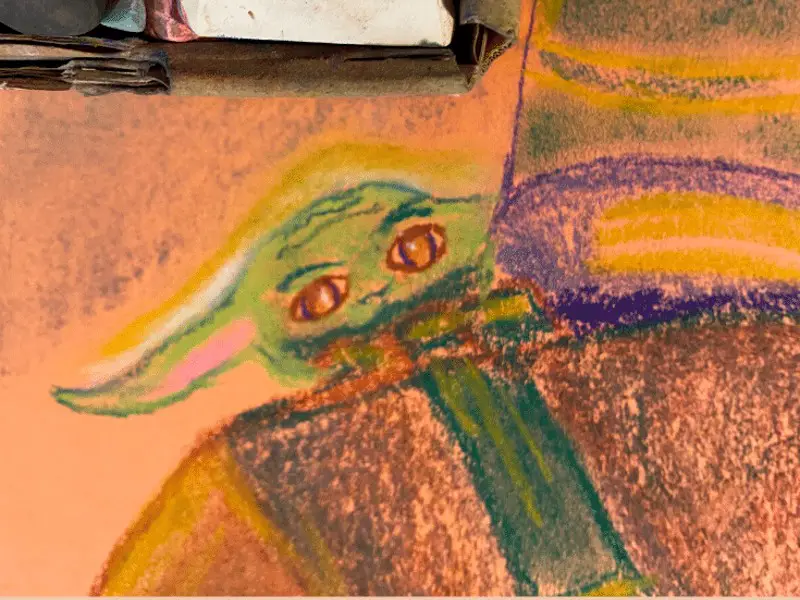 Perhaps you're in the mood to merge your sci-fi passion for the Mandalorian with chalk pastel art. If that's the case, you're in the right place!
Unlike oil pastel, chalk pastel is easier to handle and more forgiving if your kids still aren't sure how to handle colors. So even if this one contains lots of details, your kids will be able to nail down all the intricacies with enough practice, patience, and, of course, imagination.
How to Draw Baby Yoda and Mandalorian from You Are an Artist
15. Snow Globe Craft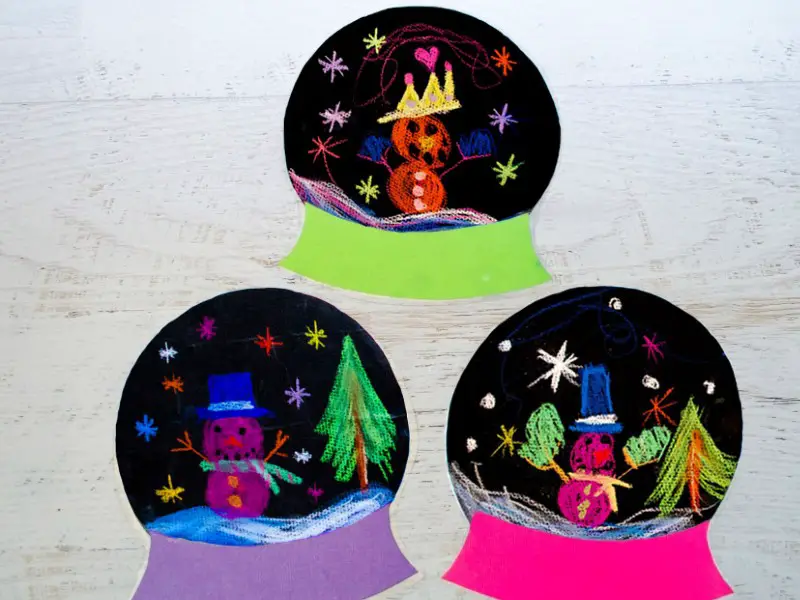 You can make a brand new pastel-themed snow globe for the new year with this craft. The snow globe craft is easy to make, kid-friendly, and it's a really fun experience for people of all ages. Whether it's white, black, simple, or intricate, any version of this craft will always look gorgeous.
You can draw trees, stars, or even colorful snowballs; the possibilities here are endless and completely cover everything! Although you might end up with a little bit of mess, your kids will learn a thing or two about pastel drawing by the end of the day, and they'll have a blast of a time while doing so!
Winter Snow Globe Craft from Projects with Kids
Final Thoughts
There you have it, our top 16 pastel art ideas! Note that all of these ideas use different tools and pastels, so be sure that you have the right resources and colors for your project of choice.
Comments
0 comments