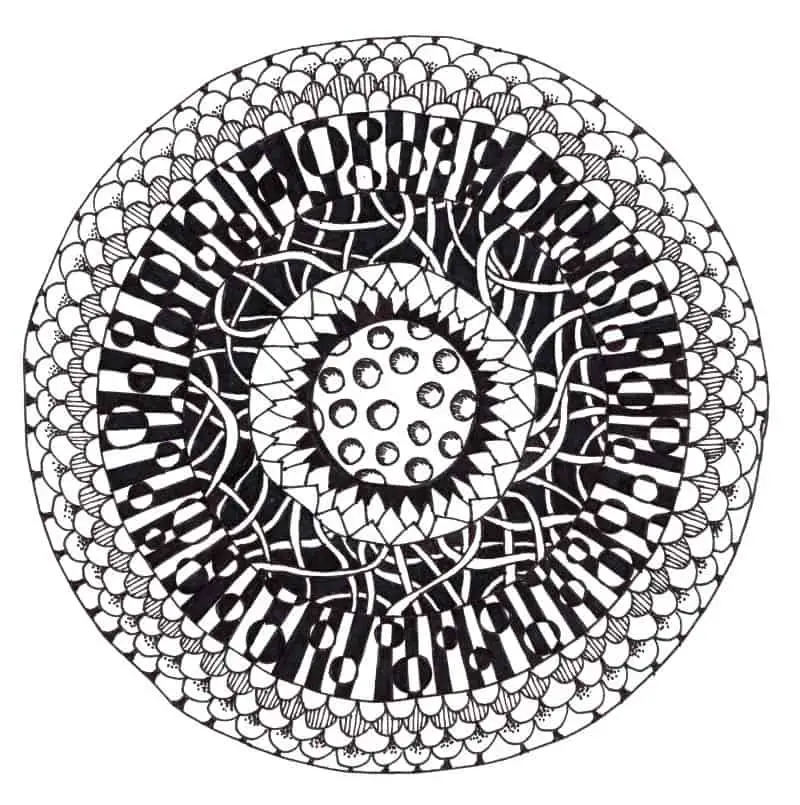 As simple as it is, I realize a lot of people out there want to learn exactly how to Zentangle®.  It can look and seem intimidating to start when you see some of the intricate works of tangle art floating around out there.
The secret of Zentangle? It's really easy! Anyone can do it, and it's one of those universal creative activities- adults and kids love it, it brings about a sense of calm and relaxation.
Why Zentangle?
I feel like it's an active meditation. When I'm tangling, I'm not stressed about what I'm drawing, because it's very intuitive/doodly. I also am not stressed about trying to force myself to meditate and failing miserably.
I look back at my first attempts at Zentangle, which actually happen to be my most popular blog posts, and they look sort of awkward to me now, but wow, were they fun to do! I came up with my first Zentangle project just because I wanted an easy way to try tangling myself.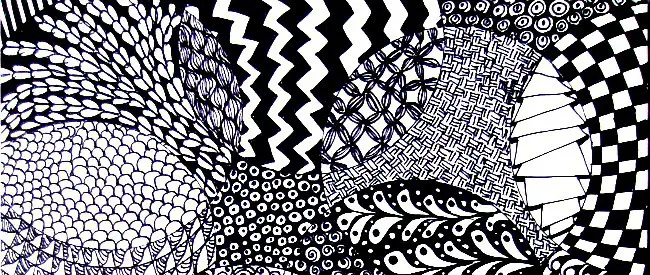 How to Start Zentangling
I think it's best to approach tangling without trying really hard to make a beautiful, undulating, polished piece of work (which is incidentally true with all art-making). You don't have to have the perfect surface nor the perfect pens. Grab a Sharpie and a piece of paper or an index card, break it up with lines, and doodle in the spaces.
As you get into it, you can start a sketchbook to keep track of your favorite Zentangle patterns. Here are some Zentangle ideas to get you started. I've really never tackled anything too complicated, as I prefer to keep things simple. If you are a sketchbook junkie like I am, this is the perfect excuse to buy a new, fresh sketchbook and fill it with hours and tangling and dreaming.
Here are some tools I recommend if you get into Zentangle and want to keep going with it.
Basic Zentangle Supplies

Extra Zentangle Supplies

Sharpies in colors! Fine and extra-fine points
One Zentangle a Day book – the best book I've come across on Zentangle- it's wonderfully interactive and inspiring.
Black tiles – for using white or silver ink on
White gelly roll pens – these are the best; don't bother with any other brands
What Makes Zentangle Special?
I became aware of Zentangle a while back, vaguely thought it was cool, and never tried it because I was VERY BUSY being a fine artist. I blew it off as mere doodling without realizing what a fabulous warming up and meditative tool it is.
Check out the official Zentangle site for much more in-depth information.
Zentangle sort of exploded in recent years, as more people look to activities other than staring at their screens. It's the perfect creative fix, and you can tote around your tangle tools for tangling on the go, or spend more focused time on tangling at home while drinking a fancy beverage and listening to your favorite podcast.
You can get as intricate and trippy-looking as you want with your tangles, or keep them more simple and low-key. I prefer the latter. I think my favorite way to tangle is to make a few even, simple shapes and tangle within them, like in my Bullseye Tangle.
Kids and Zentangle
My kids sort of like Zentangle, so I was surprised to hear so many people tell me how much their kids adore tangling. In fact, some of them say it's really the only way they can get their kids to draw. I think the fact that it is so accessible and easy to pick up makes it less intimidating for a lot of kids (and adults) who don't necessarily think of themselves as being creative.
This is the whole premise of my book, Tangle Art and Drawing Games for Kids. I love getting people all creatively jacked up and excited to make stuff, and simple drawing games and Zentangle are the perfect ways to do this.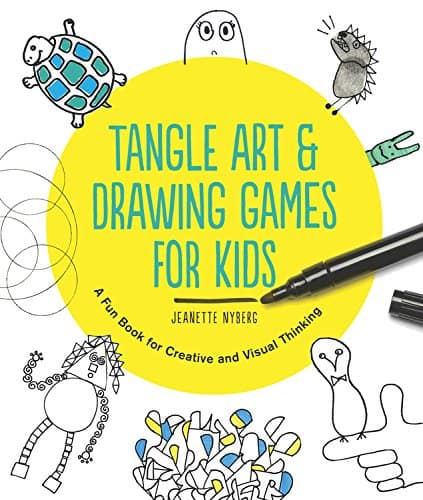 More About Zentangle
Essentially, it's the perfect creative endeavor, right? It's easy, inexpensive, not messy, transportable, appeals to kids and adults, encourages daily creativity, calms down your crazy mind, and you get good results.
I hope if you haven't tried Zentangle yet, you'll be encouraged to give it a whirl now, and I would LOVE to see whatever little or big, gorgeous tangles you do! Tag me on Instagram with @Craftwhack.
More Tangle Projects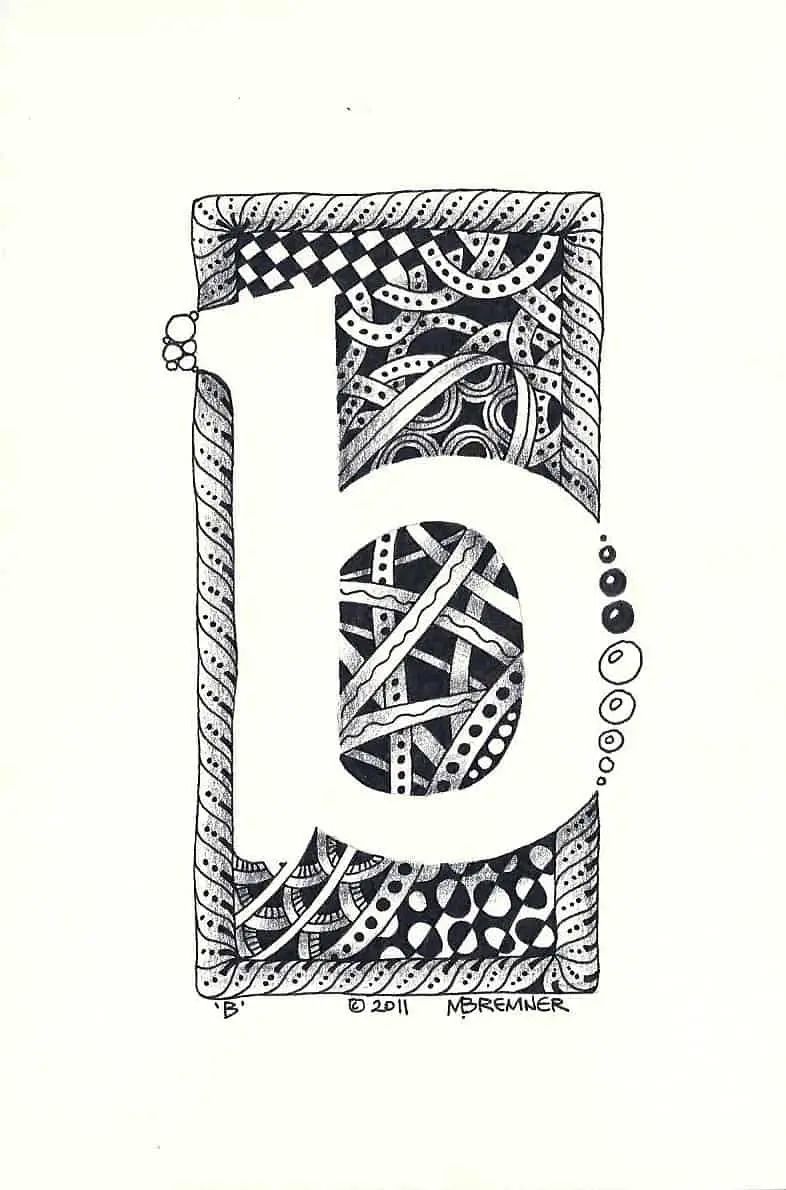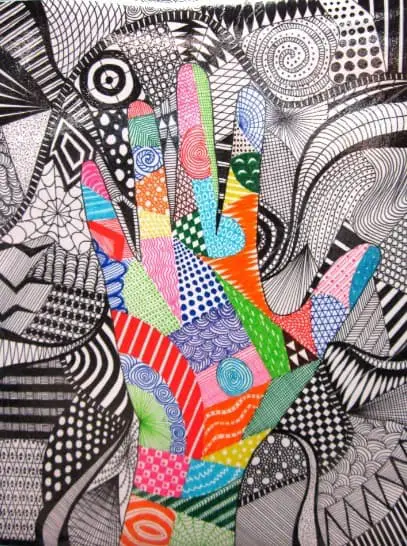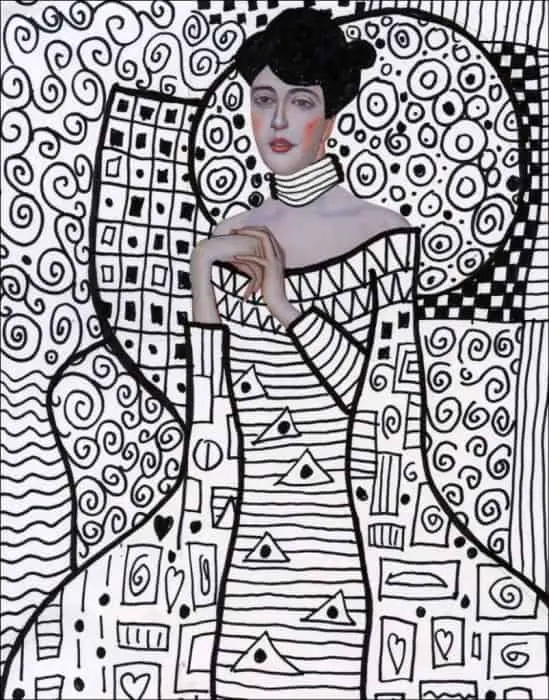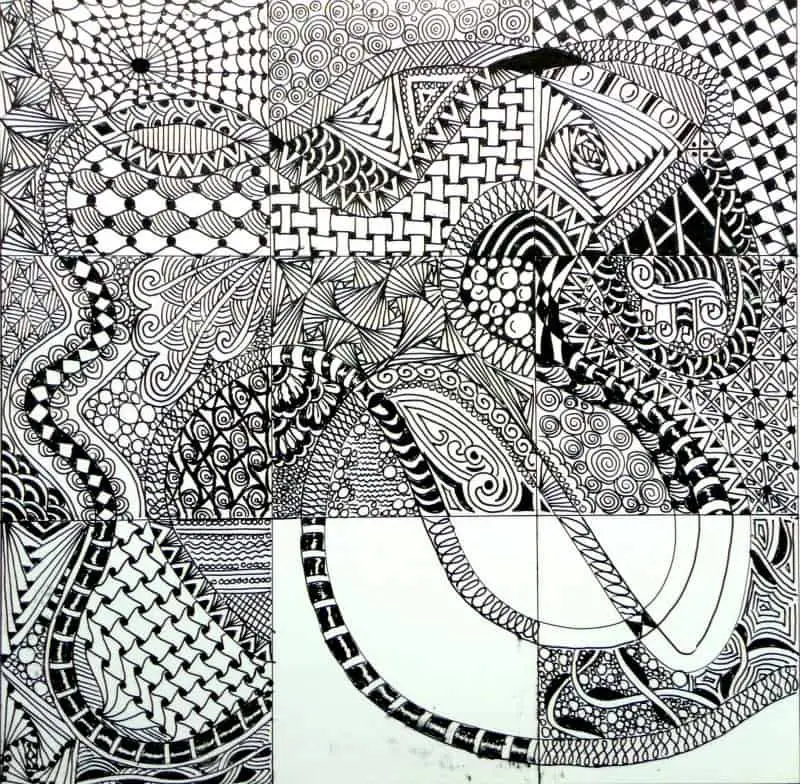 Cool 9 Square Zentangle idea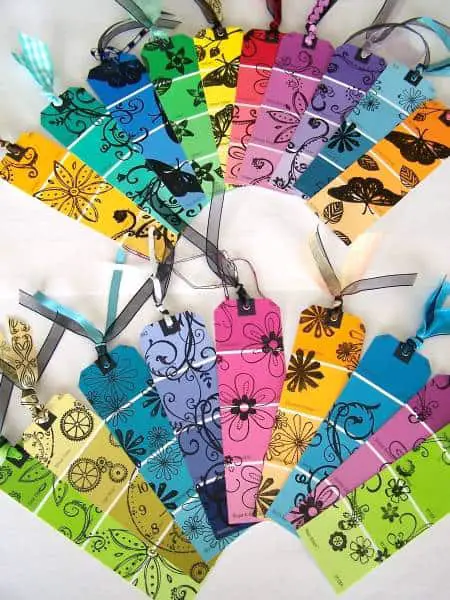 Minimally tangled paint chip book marks
Zentangle Inspiration
Now it's time for us to gawk at some of the fabulous tangle art out there: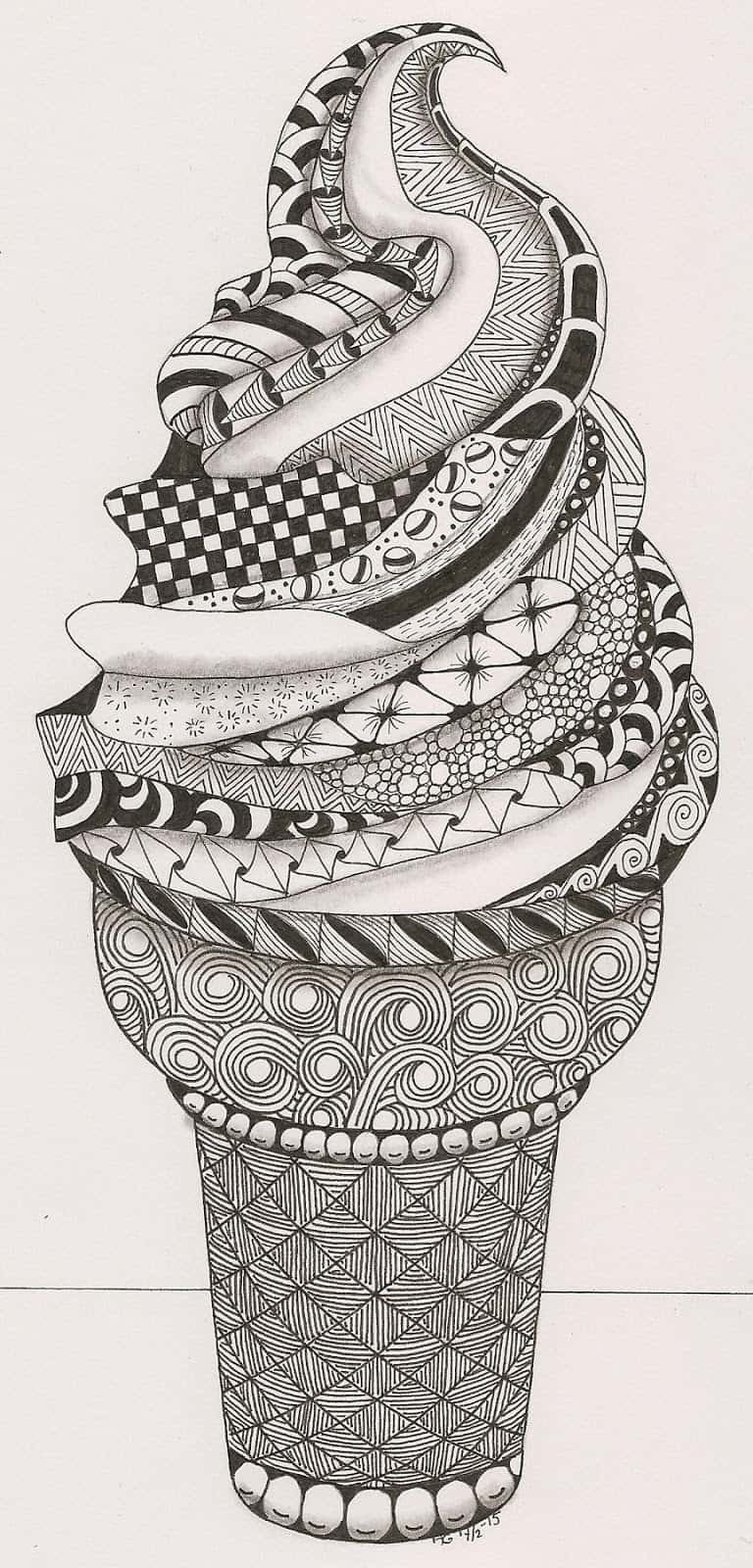 Ice Cream Tangle by Adri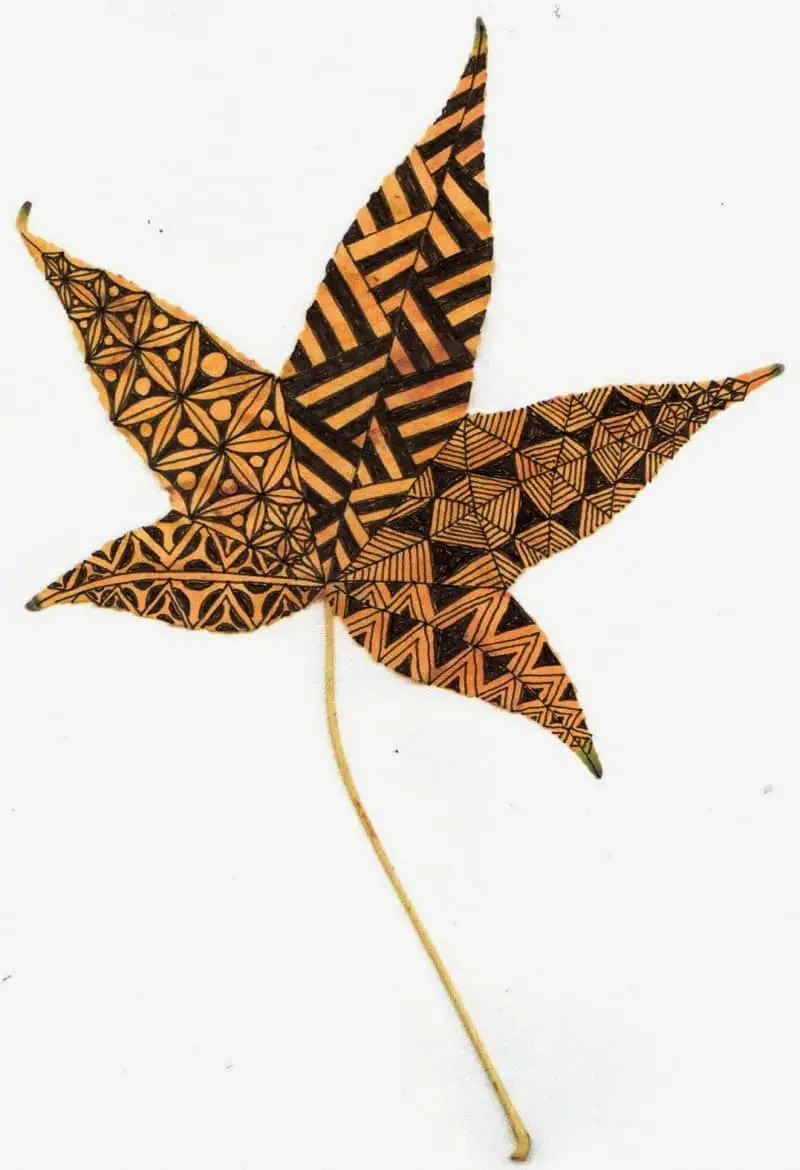 Okay, this isn't just of a leaf it's Zentangle ON a leaf! From Banar Designs.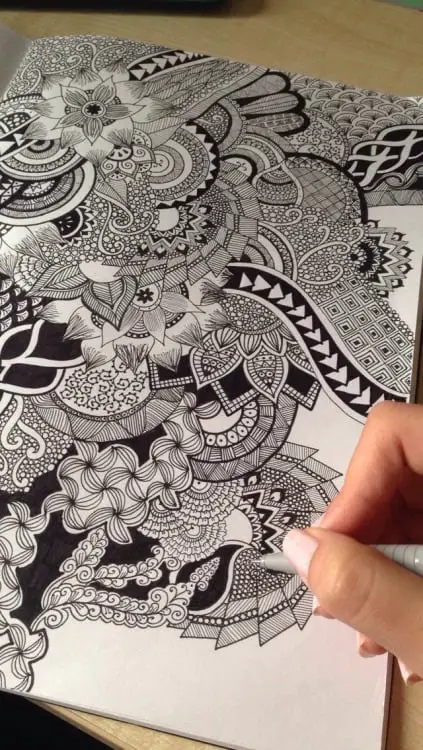 Check out this intricate page from This Marvelous Facade.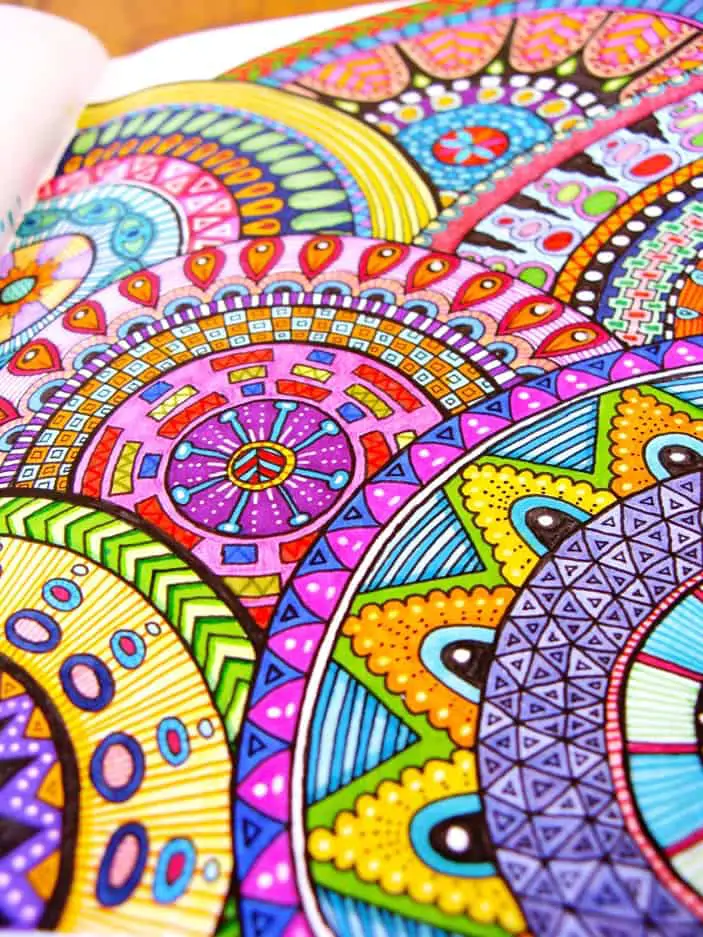 Love this riot of color from Hello Angel
Don't you love when people tell you how easy something is, and then show you images like these??? LOLS.
Ready to get started? Here is a link to my tangle starter pages so you can jump into tangling quickly and painlessly: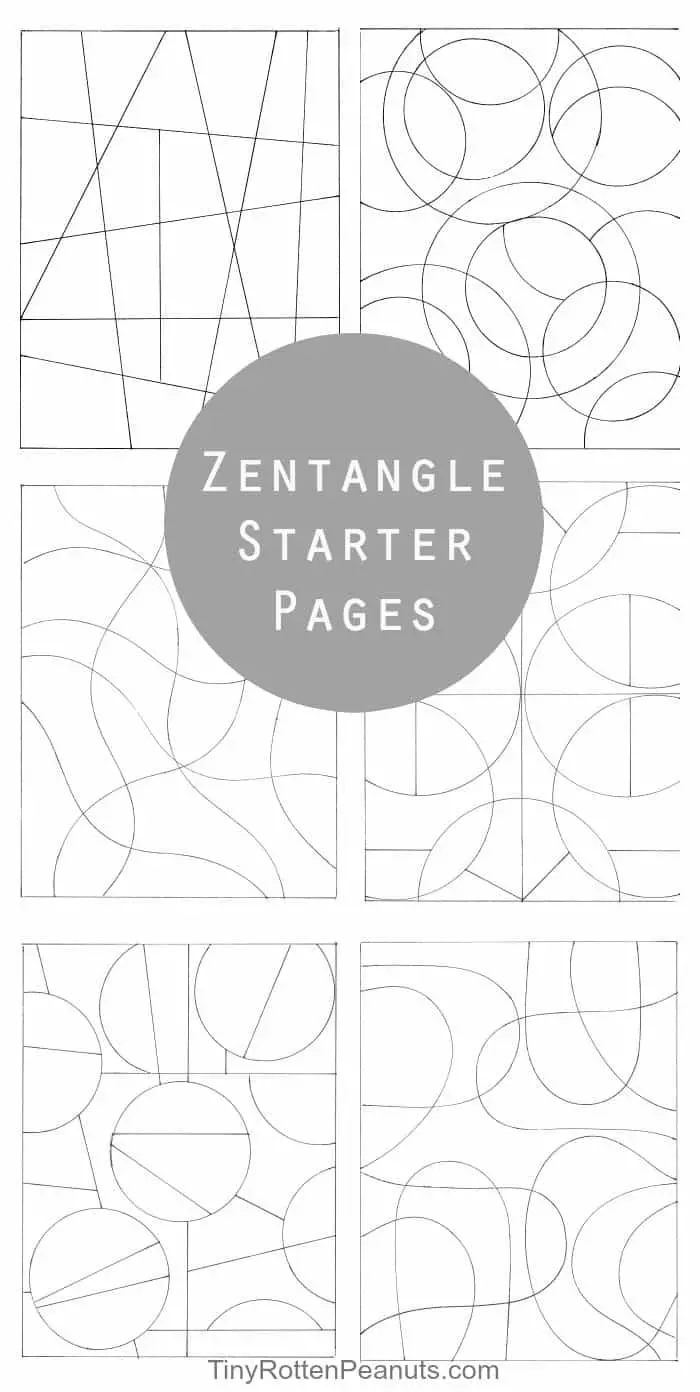 Pin it for Later: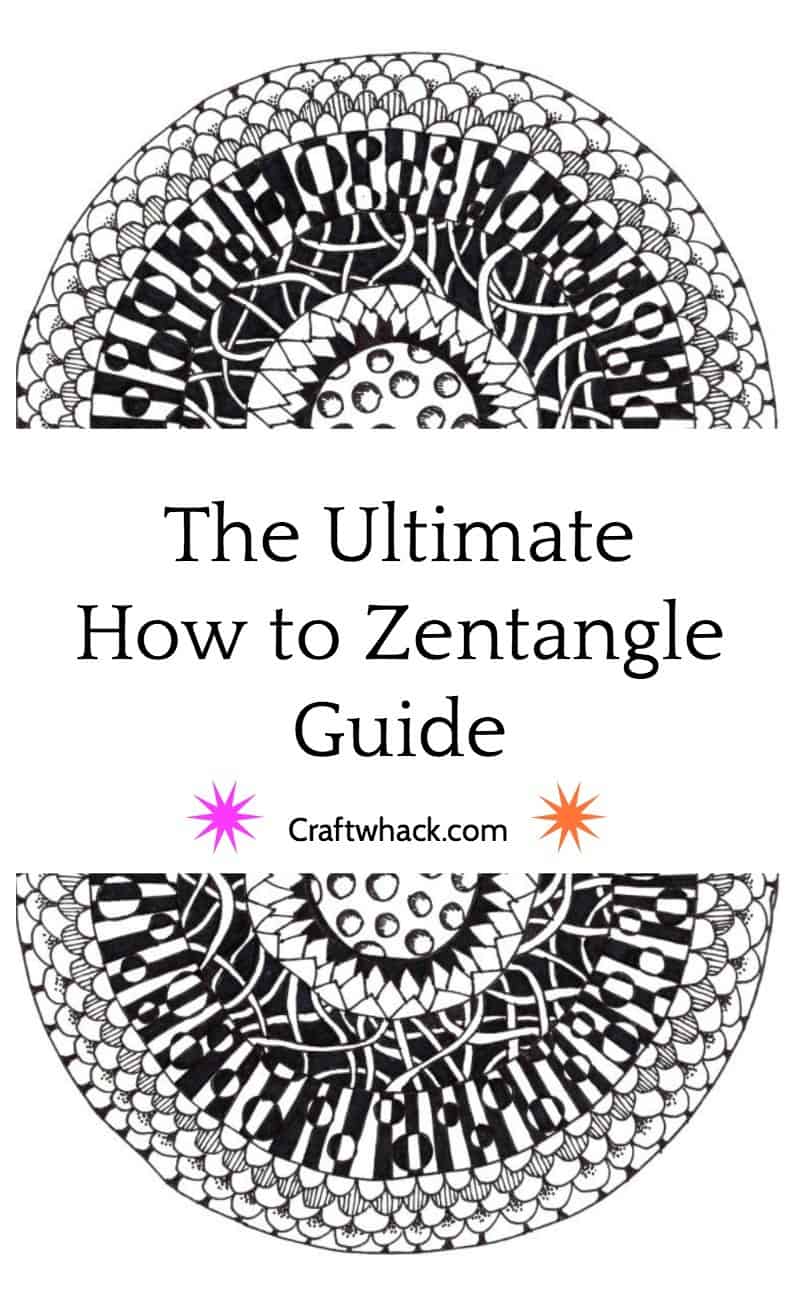 Comments
0 comments