So much time I spent on my belly as a child, on the cool linoleum of the kitchen floor, probably right under my mom as she cooked dinner. No doubt I had been horsing around as my kids do now, sticking dirty fingers in prepped food, or spastically jumping around the kitchen.
Then my mom most likely gave me the option of getting the eff out of the kitchen or coloring. I spent a lot of evenings coloring.
Maybe you've noticed the trend of coloring books and coloring pages for adults?
With all the stress and threat of rabid zombies out there, adults have turned to whiling away some hours on much-needed mindless coloring. It's akin to any repetitive creative endeavor, where you can shut down, unplug, let your brain wander.
It can be surprising how hard it is to force ourselves to take these time-outs, damn near as hard as getting a 5 year old to calm down. Ready? Here's how to do it: Clean off your table and gather coloring pages or a coloring book, a brand new pack of markers or colored pencils, a cuppa beverage.
Sit down. Close your eyes and take 4 deep, slow breaths. If you need to, put your horse blinders on so you aren't distracted by:
Your crazy neighbors
Your hilarious cat
Delicious snacks
Making dinner (so 1950's)
Laundry, dishes, vacuuming, that mystery goo on the wall
Now start coloring. Music and podcasts are optional, and sometimes the best, most novel thing in the whole world is to sit in silence. Don't be scared of silence. I promise it won't hurt you.
Looking for the best coloring pages for adults? I've obsessively compiled a ton of places to find free printables, as well as books full of pages for you to bliss out with.
I've talked about this before on my Zentangle posts, but that state of active meditation is marvelous.
Ready? Ready? Ready?
Clockwise from top left: Tangled Hearts, Creative Haven Entangled Coloring Book
, Japanese fans page, Secret Garden: An Inky Treasure Hunt and Coloring Book
, free coloring pages from Buzzle, Balance (Angie's Extreme Stress Menders Volume 1)
Cool geometric mandala, Dream Catcher: a soul bird's journey, Stained glass coloring pages! I love this one because I am partial to even, balanced, symmetrical goodness: Pattern and Design Coloring Book
, Don't Eat the Paste has lots of great Mandalas to color, This one is totally cool and unique: Outside the Lines: An Artists' Coloring Book for Giant Imaginations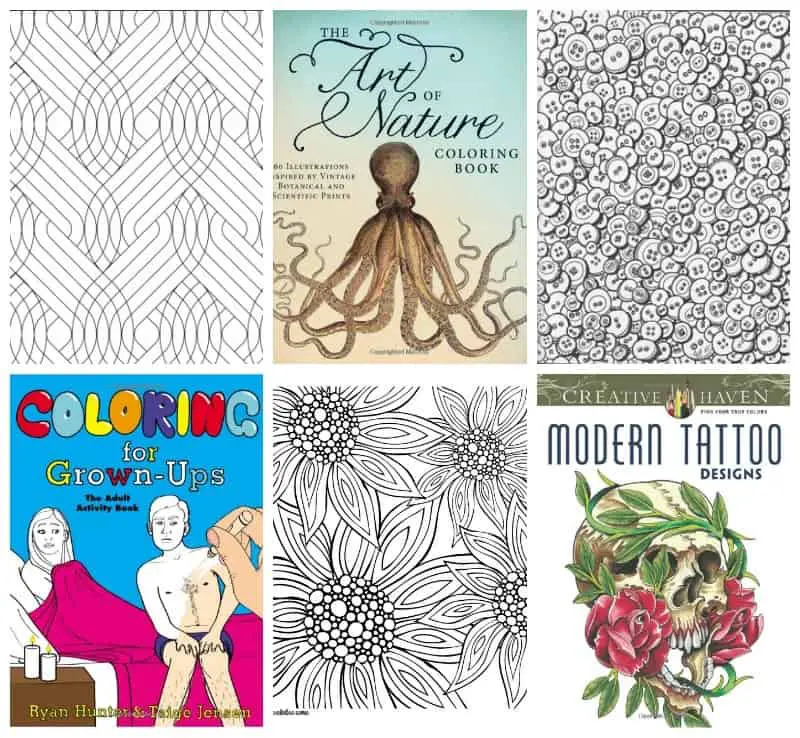 Way-cool patterns to color, The Art of Nature Coloring Book: 60 Illustrations Inspired by Vintage Botanical and Scientific Prints
, buttons to color FOR DAYS, If you've ever had an urge to ink your own tattoos, this is the book for you: Creative Haven Modern Tattoo Designs Coloring Book,
 3 floral coloring sheets here, you people who know me will understand why this is my very favorite coloring book of the whole group. It's simply perfect: Coloring for Grown-Ups: The Adult Activity Book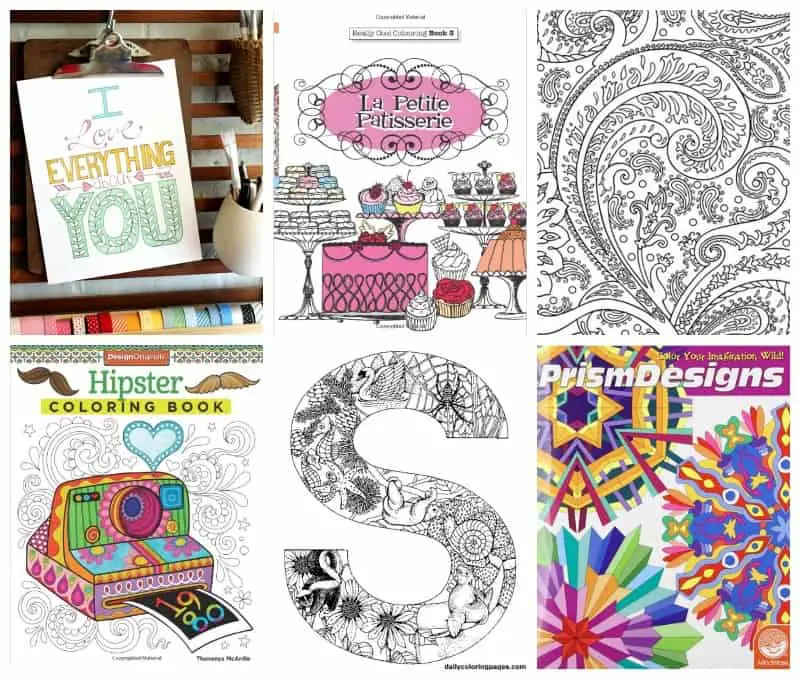 A bunch of lovely quotes to print and color, really COOL Colouring Book 3: La Petite Patisserie , how about a trippy paisley number?, PrismDesigns coloring book, 
animal letter coloring pages, OH YEAH! Hipster Coloring Book
So what do you think? Have you joined the adult coloring craze yet? Why don't you invite some people over, drink some wine, chat a whole bunch, and color your wee little hearts out?
Oh, and I absolutely could not finish this post until I made my own coloring page. Here you go: (OH! And please print out any coloring pages on white cardstock
. It's SUCH a better coloring experience than flimsy old dumb printer paper.)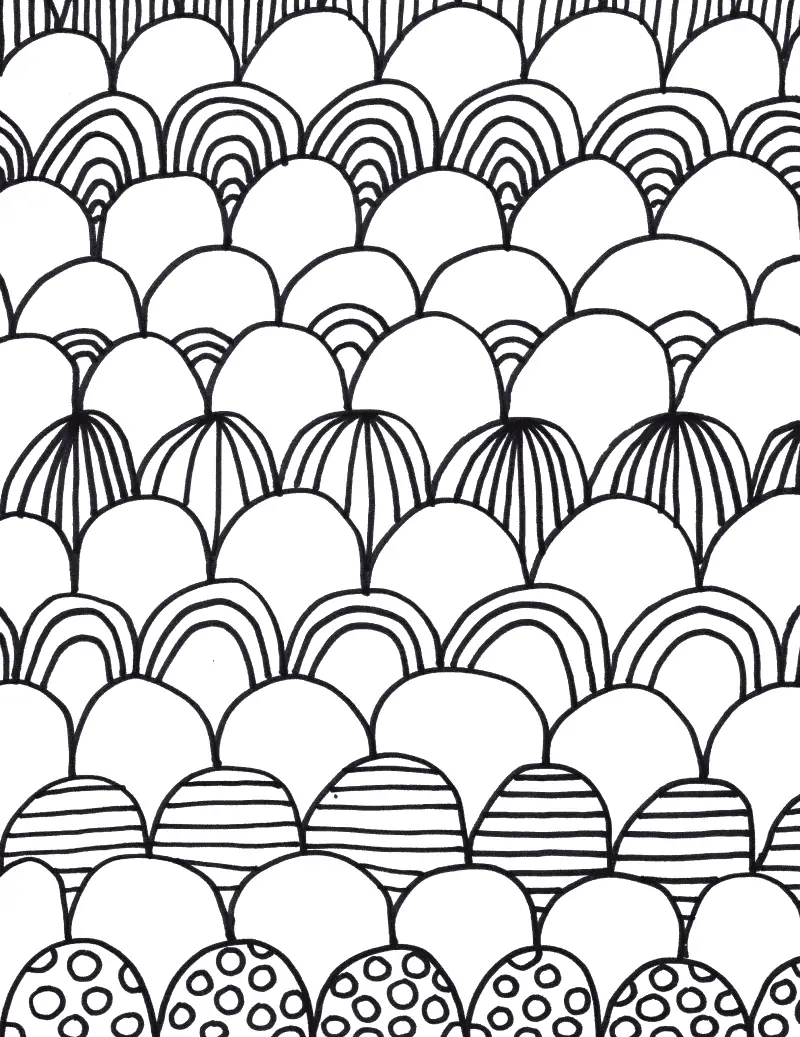 You like? Now what I want you to do is try your hand at Zentangle: