Coloring is such an excellent way for anyone to pass the time. It doesn't matter who you are or where your interest lies; there are coloring books and pages out there for you.Thanks to the amazing world of technology and the internet, there are even free ways to color whatever theme you choose. Having all these options allows you to pick the pictures you prefer without wasting money on an entire book full of pictures you will never fill in with color.One of the more popular forms of coloring pages, especially for teens and adults, is graffiti. Graffiti coloring pages are so popular because they can be designed to fit your mood at any given time.There are no set colors or themes for these pictures; you just make them yours. The same exact coloring page can be made to look completely different depending on who is designing it.
Top 5 Graffiti Coloring Pages
While scouring the internet, we discovered that endless amounts of sites offer up free graffiti coloring pages. However, not all of the sites offered interesting designs or completely free printables. So we decided to take the time to track down the best sites for every type of artist. Here are the top 5 graffiti coloring pages we are sure you are going to love.
1. Coloring Home Graffiti For Adults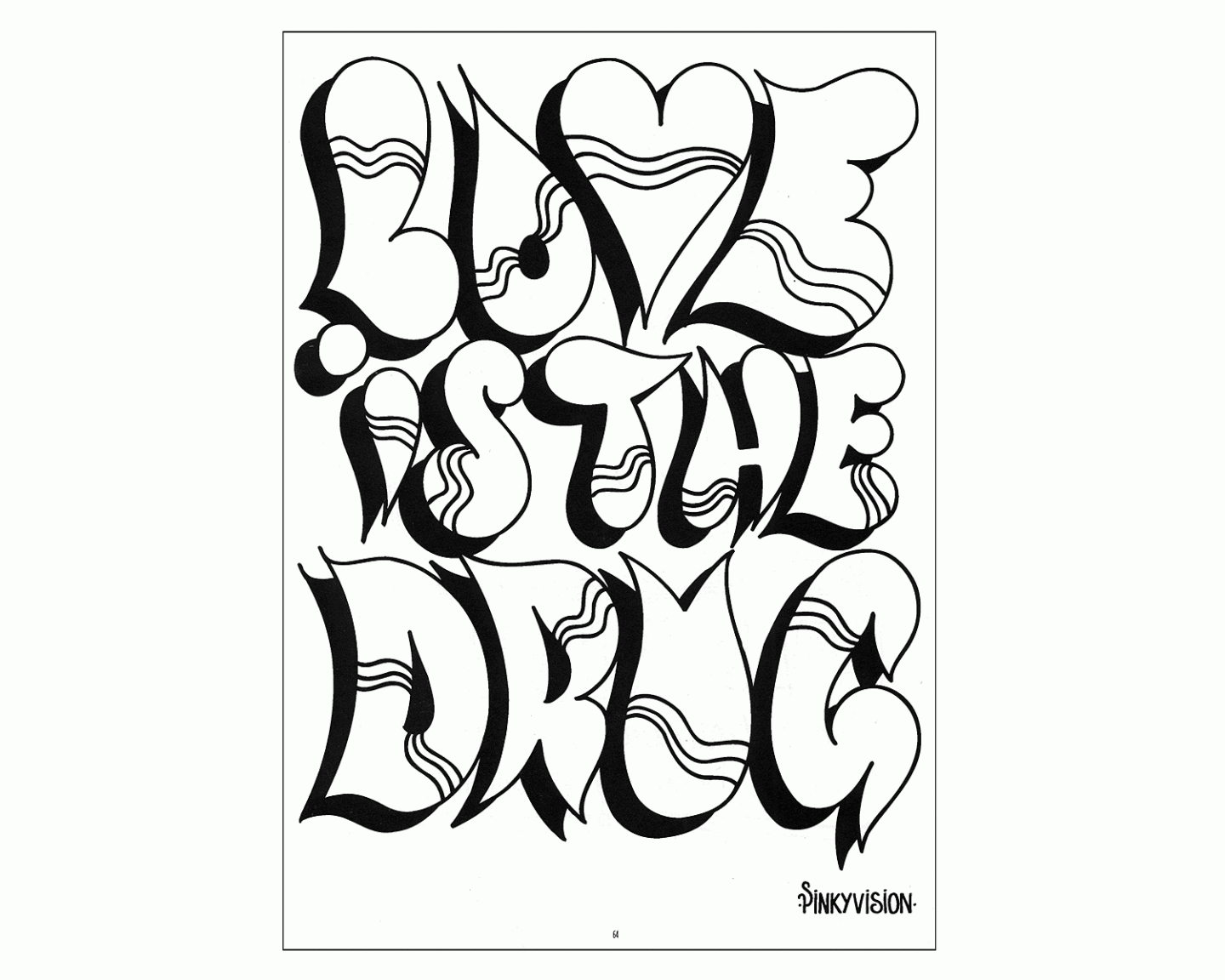 Source:https://coloringhome.com/coloring-page/1691822?album=graffiti-coloring-pages-for-adultsColoring Home offers easy-to-download and easy-to-print graffiti coloring pages offering browsers of many different designs. One of the best coloring pages they offer is their selection that is geared towards adults.The pages offered on this site are very detailed and contain small lines and spaces, making them more intricate and creative. These pages will keep any adult busy for hours while trying to decide on the perfect colors and shades to make the pictures represent their very own style.
2. Best Coloring Pages For Kids– Graffiti For Teens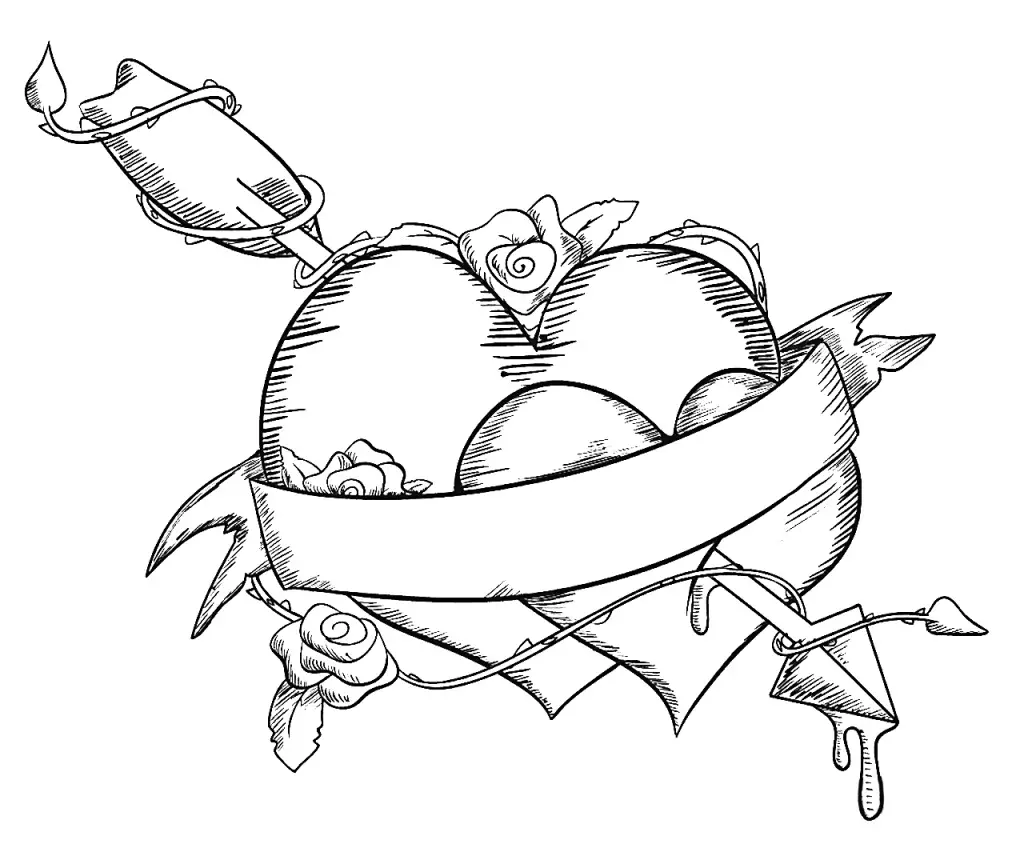 Source: https://www.bestcoloringpagesforkids.com/graffiti-coloring-pages-for-teens-and-adults.htmlThe graffiti coloring pages offered on this site are geared more towards the teen crowd. These pictures are composed mainly of basic words or phrases such as peace, love, and baby, with pictures of hearts, stars, and arrows all around.The pictures are not overly detailed, making them easy to color and offering a few minutes of downtime for anyone looking to relax quietly. Printing these pictures couldn't be any easier; you simply click on the image and then print. You can choose as many pictures as you like, or you can download them and save them for a later time.
3. Super Coloring– Simple Graffiti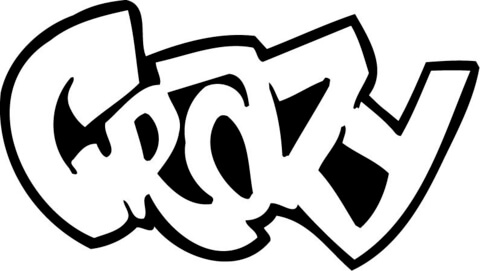 Source: http://www.supercoloring.com/coloring-pages/arts-culture/graffitiSuper Coloring has a bunch of coloring pages, listing many different graffiti pictures that have basic words or easy shapes that won't take up too much time filling in. You can print these pages to pass the time or color them and hang them up, giving yourself cute and free wall art that can be interchanged at any time.The Super Coloring website offers you the option of printing the page right from the website or clicking on the "color online" button, where it takes you to an online coloring site.Here you can choose from different colors and tools to design your artwork. If you want to keep it once you are finished, you can either download or print your completed work of art.
4. Yes Coloring Graffiti Alphabet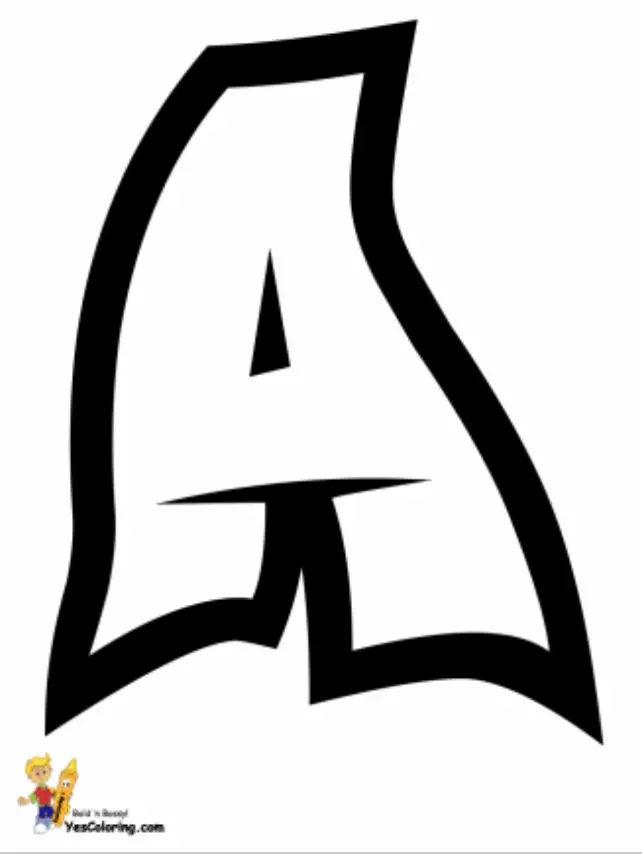 Source: https://www.yescoloring.com/graffiti-coloring-pages.htmlImagine the words and graffiti found on the sides of trains and large buildings in big cities. The letter used on those walls looks so exciting and creative. These letters are the coloring pages offered to you on the Yes coloring website. They give you access to these graffiti letters so you can design your own wall art without doing it illegally on public property. Click on the letter you are interested in coloring, and then print the picture off your computer. You also have the option to save them if you are interested in printing out a whole word altogether.
5. Clip Art Library Cool Coloring Pages Graffiti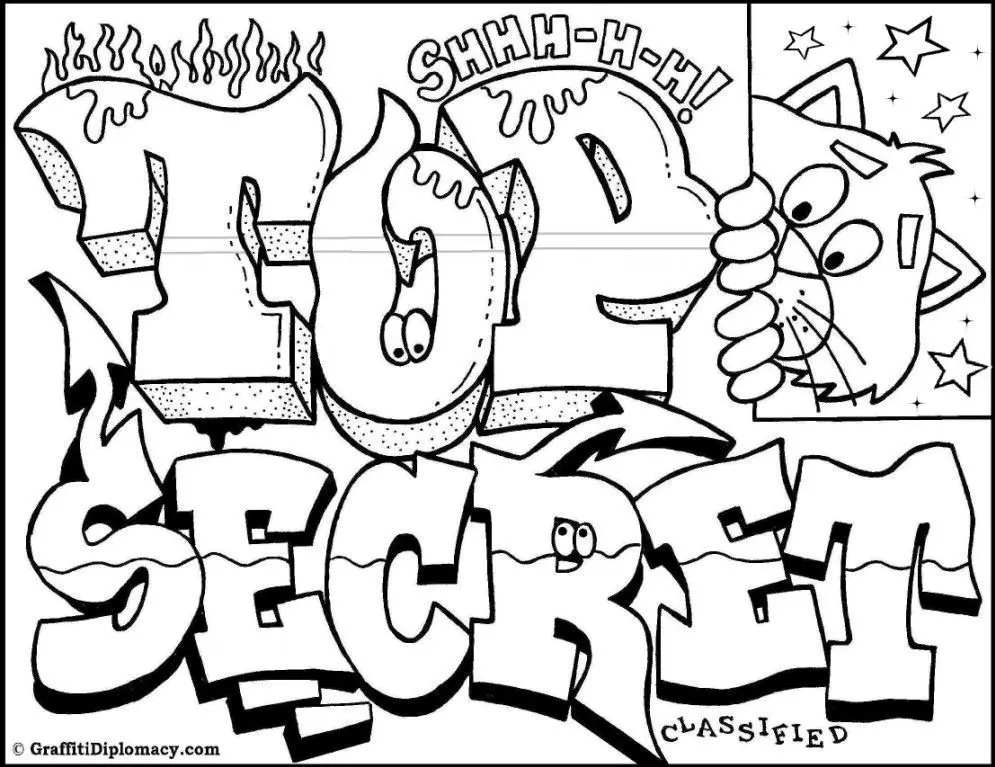 Source: http://clipart-library.com/cool-coloring-pages-graffiti.htmlIf you are looking for graffiti that fits into the cool skateboard style of graffiti that focuses on cool designs, attractive art, and backward hats, this is the perfect page for you.You can print out and color pages that would fit the skater lifestyle in every way. You could color them in or even cut them out and place them on your wall, or maybe glue them to your board. Each of these printables is a little more detailed than other graffiti pictures and will take some extra time and patience to color them.In order to print these pictures, you will have to allow an extension tab to be downloaded to your browser.
Coloring Tips
When you are coloring in graffiti on a coloring page, chances are good you will be trying to stay in small spaces attempting not to go outside the lines or overlap the colors. The best choices in coloring tools for these types of pictures are:
Colored pencils

Fine tipped markers

Gel pens
Conclusion
You do not have to be an artist to design some fabulous graffiti designs; you just need a box of colored pencils and some imagination. If you are interested in taking some time to relax and let your mind be creative, print up a graffiti coloring page from one of the sites above and bring your imagination to life.
Comments
0 comments