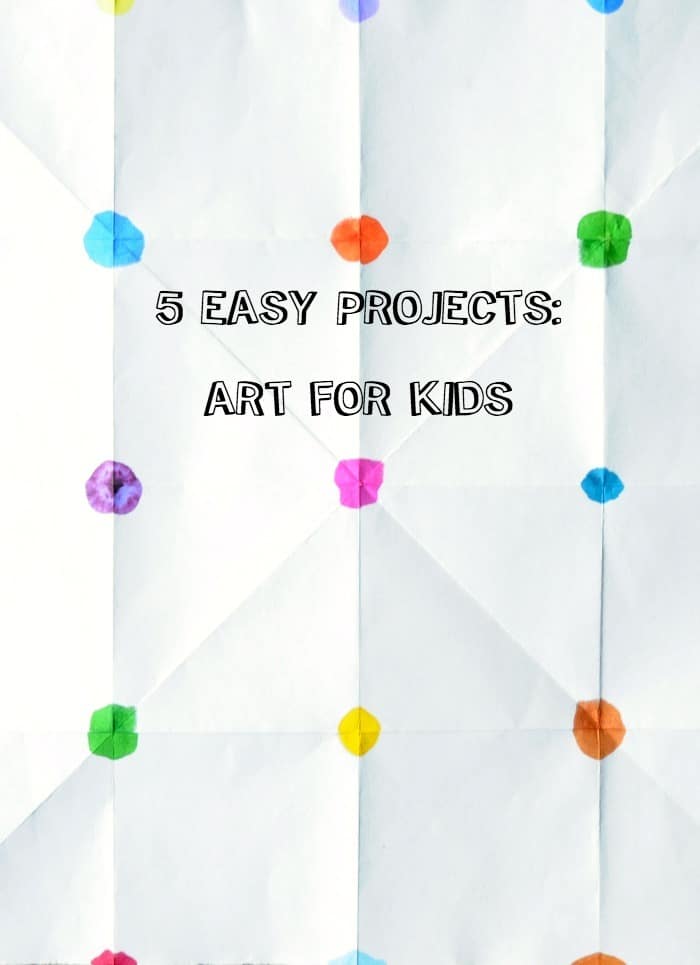 Hi! I took a quick break yesterday to switch blogs for a Hispanic Heritage Month post, but I'm back with day 5 of Easy Art Projects for kids. We made cardboard prints for this project. I'll bet you have some cardboard lying around, am I right?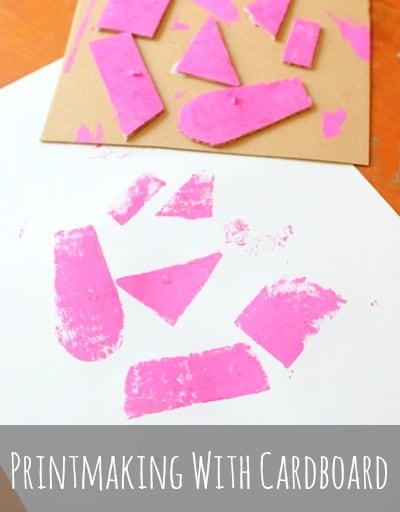 Printmaking may be the best way ever to get a kid interested in art. You can make prints with virtually anything that will take paint, and it's always fun to see what the results are. Plus, you can usually take the prints a step further and experiment with adding any number of mediums to get all sorts of cool art!
There are loads of different printmaking techniques, and while monoprints might be the easiest to make, cardboard prints are totally simple as well.
Materials:
Cardboard
Scissors
Paint or ink (we used acrylics)
White paper (we used drawing paper- use something thicker than printer paper.)
Brayer (roller)
Directions:
Cut your cardboard up into shapes.
Glue them to a larger piece of cardboard. (Aleene's tacky glue is awesome.)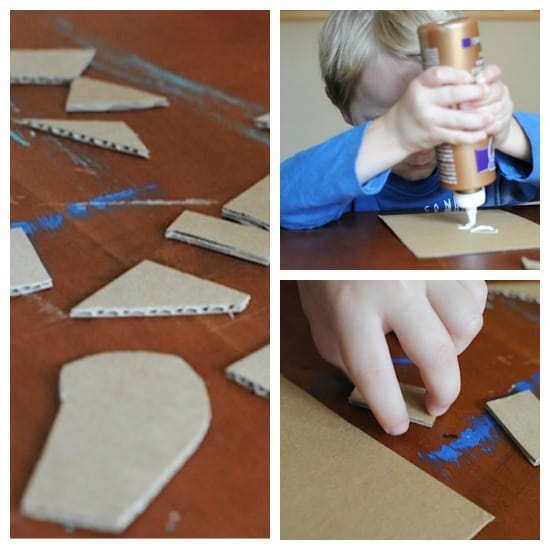 After they are dry, spread ink or paint evenly over them with your brayer, place a piece of paper over them and rub.
It will probably take 2-3 paint applications and test prints before you get a good print- the paint needs to saturate the cardboard enough so it doesn't dry out too quickly. Just keep rolling paint on and printing until you get some good prints.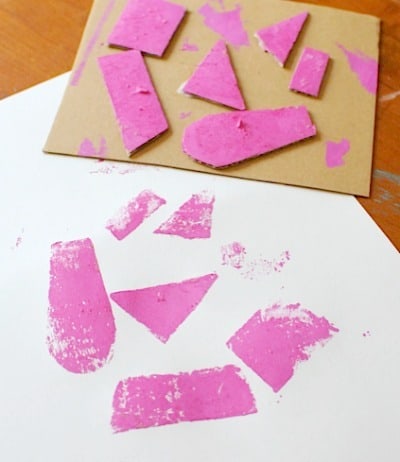 We made a few using different colors. It's easy to mix up colors right on your palette by squirting out paint and rolling it back and forth with the brayer.
Important: Make sure whenever you peel the paper off you squeal in delight!

See all 5 Easy Art Projects:
Day 1: Folded Paper Marker Drawings
Day 2: Inky Chalk Pastel Drawings
Day 3: Spray Paint T-shirts
Day 4: Smiley Face Paintings
Day 5: Cardboard Prints
Comments
0 comments