Maleficent is one of the most recognizable "villains" in the world of Disney. With a glance of an eye, anyone who has seen the live-action film or the 1959 animated film "Sleeping Beauty" can recognize this villain. She is considered one of the strongest characters in the Disney universe. 
Just like other media franchises, Maleficent had and is still enjoying a great deal of popularity from its fans; young and old. And there are tons of fan-made materials you can enjoy for free. If you're aching for a chill activity, you might want to try out these ten enjoyable and relaxing Maleficent coloring pages. 
1. Scheming Maleficent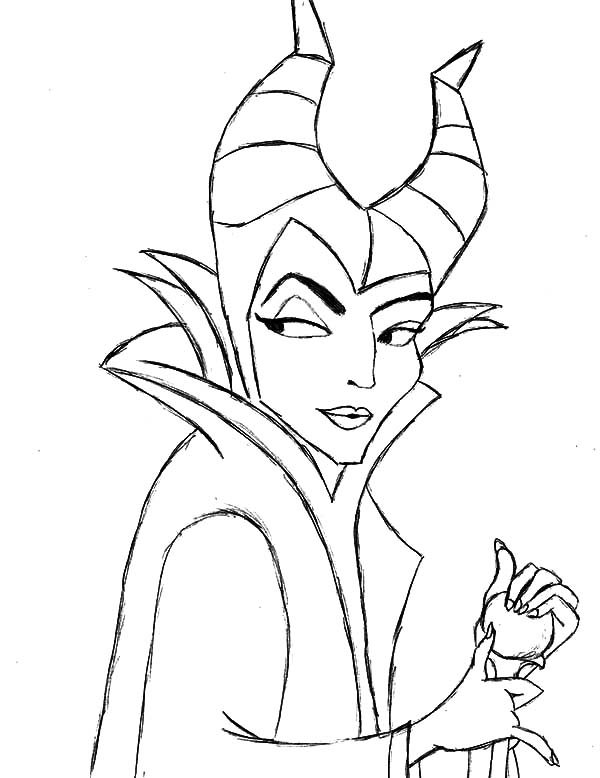 Source: By Color Luna, "Drawing Maleficent Coloring Pages" (https://colorluna.com/drawing-maleficent-coloring-pages/)
Maleficent is a character known for being elegant and well-mannered yet also dark, devious, and determined. She will not stop until her goal is totally achieved. Hence, there are many times in her story wherein her scheming personality has been shown through and through. 
That's why on this coloring page, we can see one of Maleficent's scheming faces. As a very devious character, the essence of her personality was perfectly captured in this photo. Now it's your turn to make it livelier by putting some colors into it. 
2. Elegant Maleficent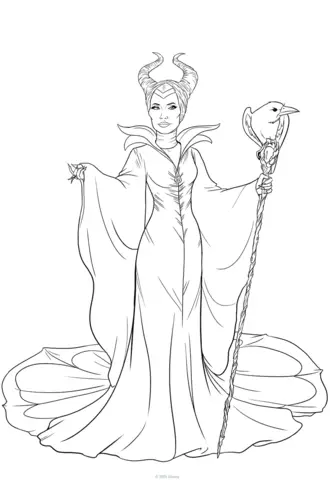 Source: Super Coloring, "Maleficent coloring page" (http://www.supercoloring.com/coloring-pages/maleficent)
Even with her scheming persona, Maleficent is also a very well-spoken and well-mannered character. Her image speaks of her elegance and classiness, which is quite her trademark in the last decade (and partly due to her depiction in the live-action film.) 
Elegant Maleficent is an enjoyable project to work with because the colorist can become flexible in the background environment. The page is better printed on a landscape if you're planning to add more details to the whole image. 
3. Maleficent And Aurora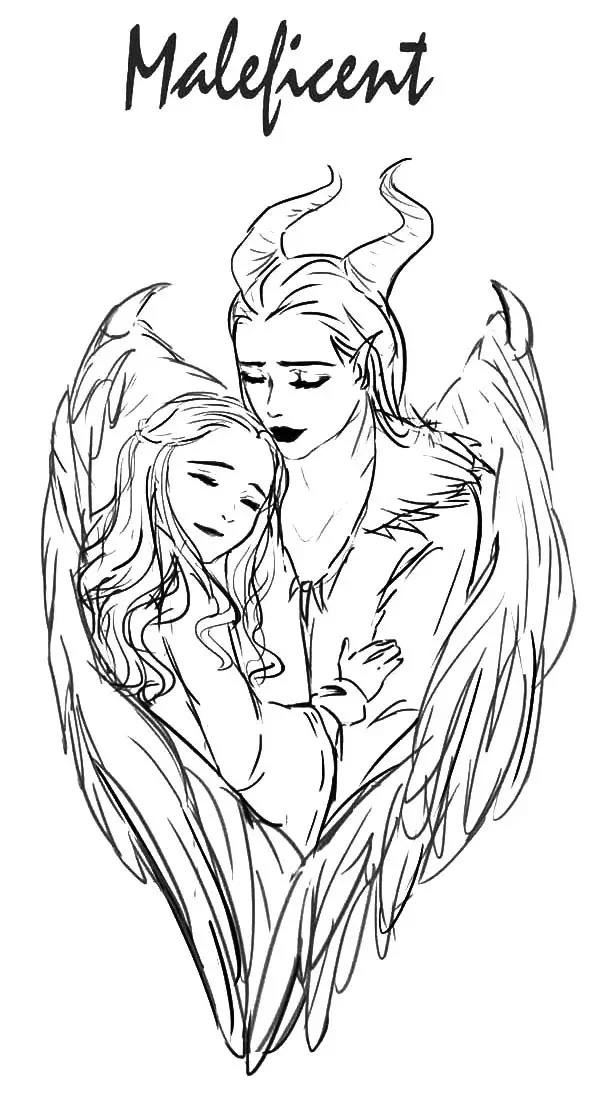 Source: By Color Luna, "Princess Aurora In Maleficent Arms Coloring Pages" (https://colorluna.com/princess-aurora-in-maleficent-arms-coloring-pages/)
Another artwork and color page influenced by the recent Maleficent film. This page features both Maleficent and young Aurora embracing each other, with the dark fey regaining her wings back. The art style is also well-drawn so that both kids and adults would enjoy the coloring experience. 
As of the latest installment in the franchise, both characters are shown to have a good relationship. It would be fun to color an alternate reality timeline where Maleficent did not lose her wings.
4. Malefiduck Daisy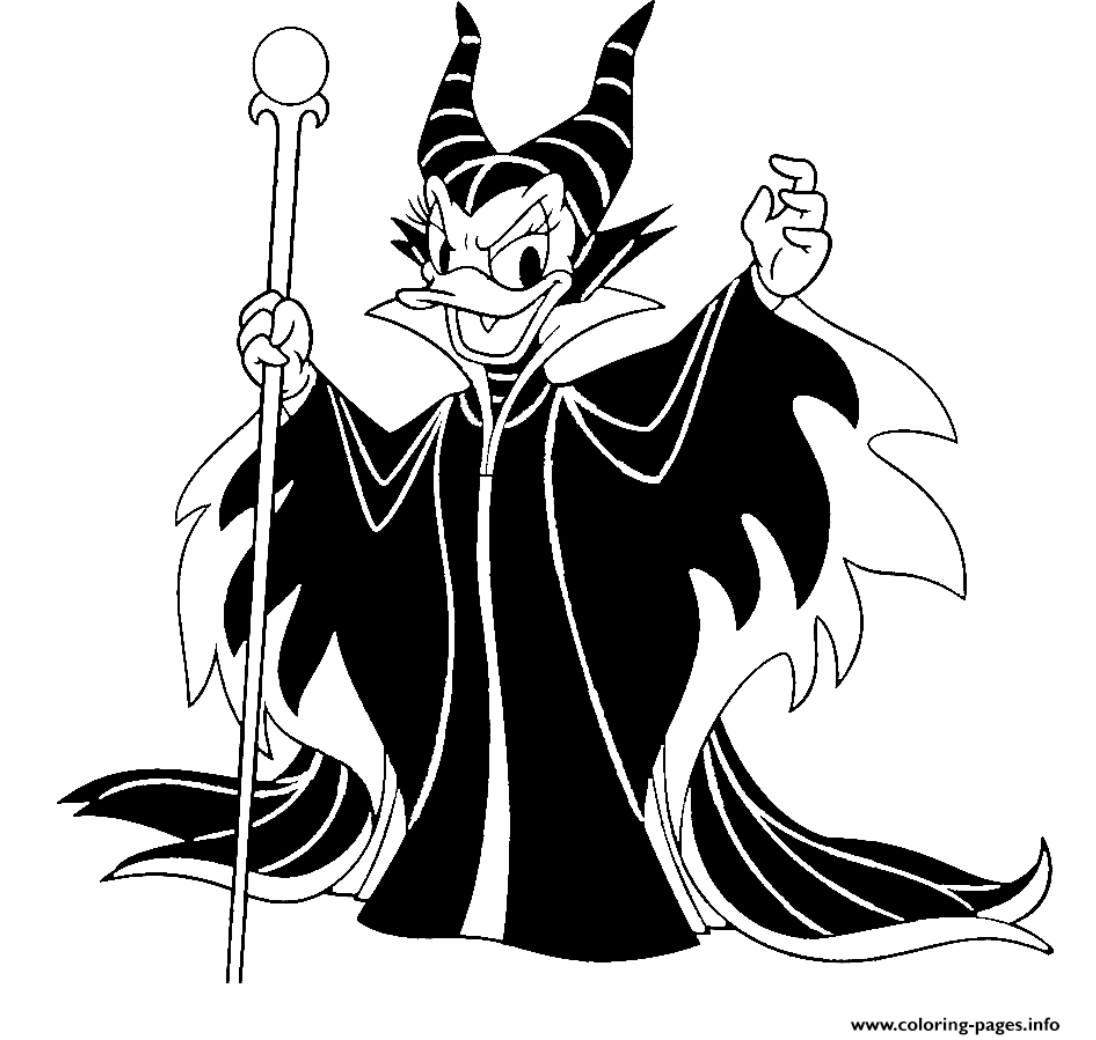 Source: By Coloring Pages, "Printable Daisy Duck as Maleficent disney halloween" (https://coloring-pages.info/daisy-duck-as-maleficent-disney-halloween-printable-coloring-pages-book-13623)
Do you want to know what is the most ambitious crossover in the universe? I bet you're not expecting a Daisy Duck + Maleficent, but here it is on a coloring page. What makes this crossover special is the fact that you can still expand the drawing and add more interesting crossovers. 
This printable coloring page shows how with enough dedication and creativity, you can create something that you've never known possible. Don't forget to enjoy this page with your friends. 
5. Maleficent – Angelina Jolie 
Source: By Coloring Pages for Toddlers, "Printable Daisy Duck as Maleficent disney Halloween" (https://coloringpagesfortoddlers.com/disney-coloring-pages/maleficent-disney-coloring-pages/attachment/maleficent_coloring_pages_to_print-2)
It's not a secret that the name "Maleficent" can now be considered synonymous with "Angelina Jolie." The actress had made the character her own during her stint in the role. The majority of old and new fans alike had been very happy by Jolie's performance in 2014. 
On this coloring page, the likeness of Jolie has been wonderfully featured. The colorist can experiment with different shadings and lighting. This is also good for casual colorings. 
6. Goth-style Maleficent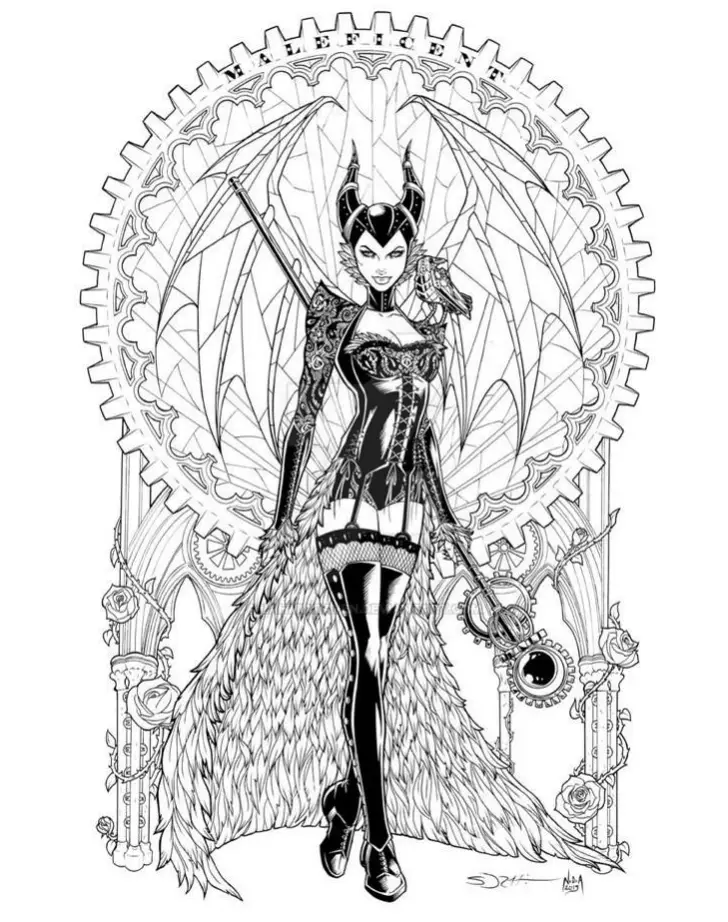 Source: By Coloring Pages for Toddlers, "Maleficent Adult Coloring Pages" (https://coloringpagesfortoddlers.com/disney-coloring-pages/maleficent-disney-coloring-pages/attachment/maleficent-adult-coloring-pages)
If you want a more challenging coloring page, you might want to try this intricate Maleficent coloring page. Unlike the traditional Disney-themed artwork, the style on this page is more for adult colorists. There are a lot of details to cover, with different shadings possible.  
The details in the art are so intricate, which makes it tougher to color digitally. You might want to print this and color it on paper for a full experience.
7. Maleficent Storms Into The Castle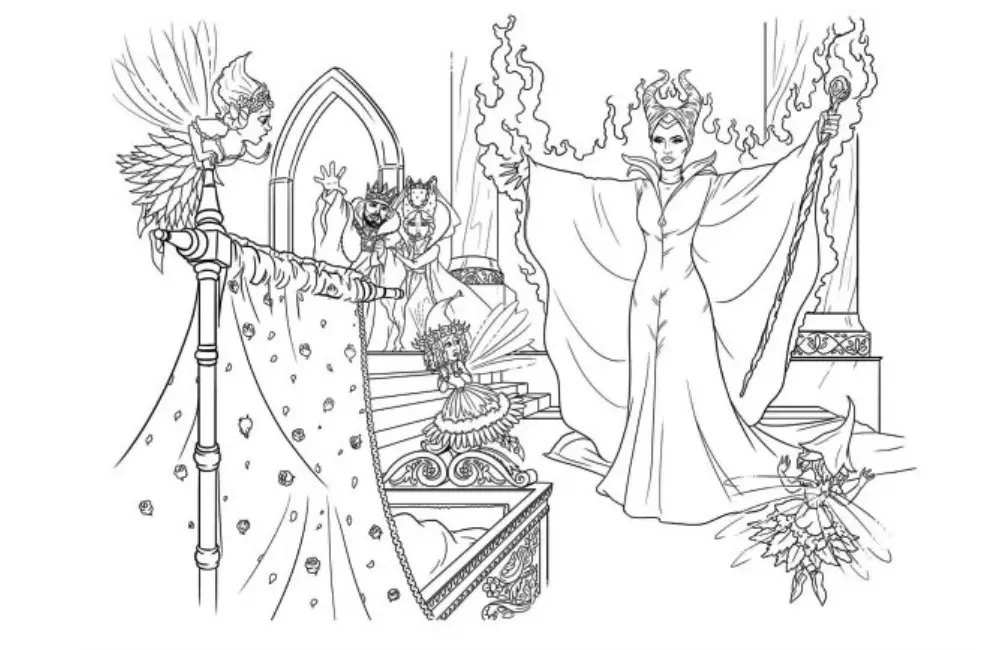 Source: By Coloring Pages for Toddlers, "Maleficent Coloring Wide Disney" (https://coloringpagesfortoddlers.com/disney-coloring-pages/maleficent-disney-coloring-pages/attachment/maleficent-coloring-page-wide-disney)
If there's one thing that Maleficent hates the most, that is not being invited to the parties. The last time she was not invited, she cursed Princess Aurora to die on her sixteenth birthday. If you want to relive that moment from the 1959 "Sleeping Beauty" film, this color page is the right one for you. 
Although the character is now known widely as a sympathetic character, the classic Maleficent is still very popular among Disney fans. 
8. Semi-Realistic Maleficent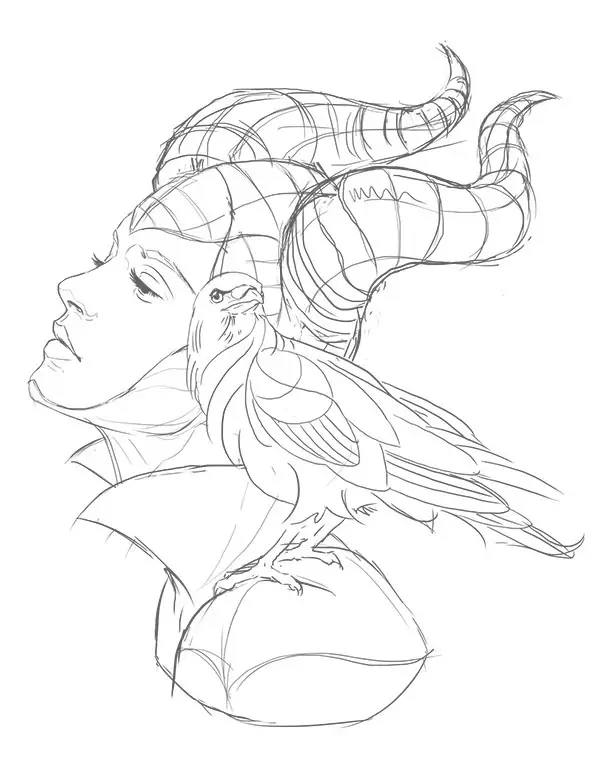 Source: By Ben Kwok @ Behance, "Maleficent Tribute" (https://www.behance.net/gallery/17207307/Maleficent-Tribute-(Vector-Illustration))
For serious colorists who want a more challenging project, you can try this semi-realistic Maleficent artwork. With the art style, there are several coloring techniques that you can do to make the image more personalized. 
9. Maleficent (Disney Animation)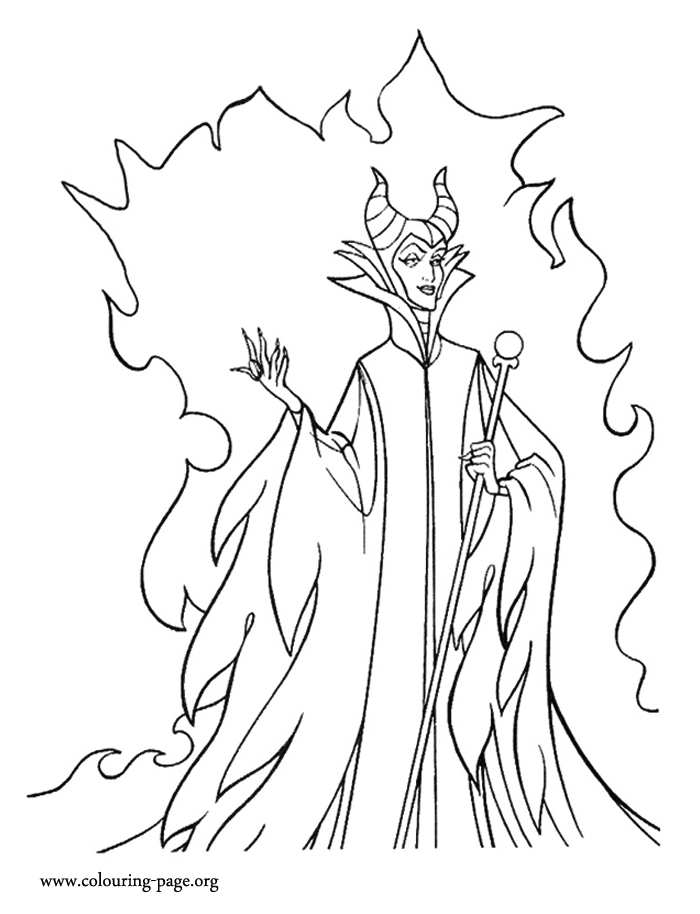 Source: Colouring Page, "Powerful Maleficent" (http://www.colouring-page.org/maleficent/1177-powerful-maleficent-coloring-page#sthash.YrpZEzZv.qjtu)
Do you miss the classic Maleficent style from the animated movie? If yes, here's a simple coloring page illustrating that you can work on during your free time. The page shows classic, evil fairy Maleficent flexing with her immense power.  
For those who aren't aware, Maleficent is originally the one who cursed Princess Aurora in Disney's Sleeping Beauty. If you love the iconic art style of older Disney films, this might be the best one for you. 
10. Art Nouveau Maleficent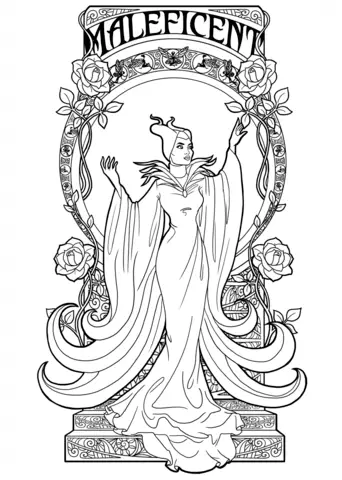 Source: By Super Coloring, "Art Nouveau Maleficent coloring page" (http://www.supercoloring.com/coloring-pages/art-nouveau-maleficent)
And last but not least, here's a coloring page featuring an Art Nouveau Maleficent. The art style almost looks like an old book cover. So far, it is one of the most unique coloring pages on the list. 
And that's partly because you can use your finished artwork for notebook decor or something fancy to add to your journal. Nevertheless, enjoy the experience and do some exercise with your creative muscles.  
Can You Color Pages Online? 
There are coloring pages online that offer a virtual coloring book for users who don't have art materials at home. However, most of these sites only offer simple coloring apps, which can be sufficient for some users. The experience is still quite relaxing, especially if you're using a tablet. 
However, these sites also offer to print their coloring pages for free. The user can choose what kind of coloring materials they would use to color these pages. Coloring a page is therapeutic and relaxing. You can also try different themes other than Maleficent. Enjoy coloring, and share the fun with your friends.