Comic book characters are becoming more popular than ever these days, making them one of the most sought-after coloring book pages for children and adults alike. And although the Joker is not a famous superhero, he is one of the most notorious supervillains, making him a go-to picture for all levels of artists who love to recreate.All of the bold colors and many different designs online help give color enthusiasts many options, offering coloring pages for anyone. Design a heroic fighting scene between the Joker and Batman, or create an abstract Joker with eye-catching colors and unique shapes. No matter what type of Joke coloring page you are looking for, there is a printable page for you. We took the time to search the web, scouring through coloring page websites that offer some of the best and most popular pages with joker printables. Here are the top 10 sites we have found.
1. The Clip Art Library- Joker and Batman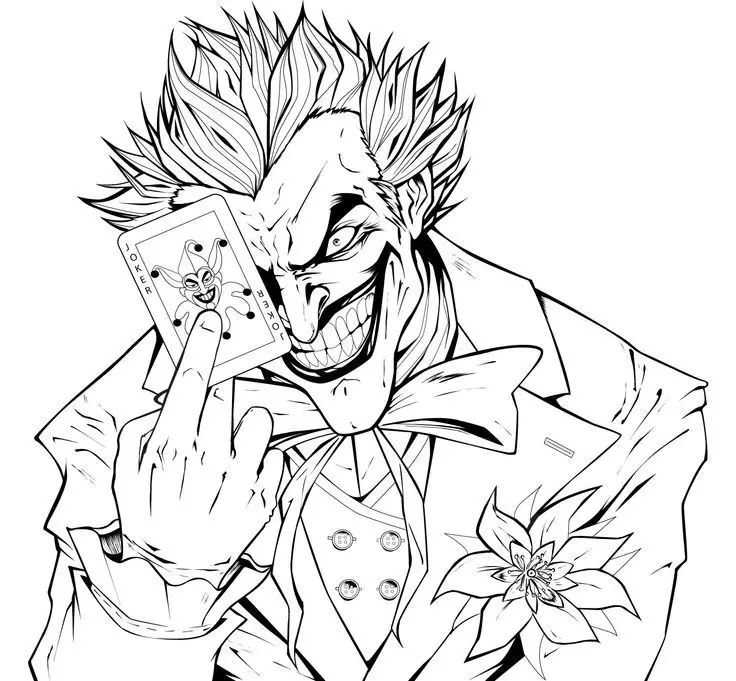 Source:http://clipart-library.com/joker-coloring-pages-from-batman.htmlThis clip art library offers 30 different coloring pages focusing directly on the Joker and everything the Joker stands for. You can print pictures with him and Batman, the Joker in the abstract, and even a picture of the Joker when he was played by the late Heath Ledger. To access these printable pages, you simply click on the picture of your choice, then either click on the print button or the download button, letting you store the image for later.
2. Coloring Pages 101- Joker coloring pages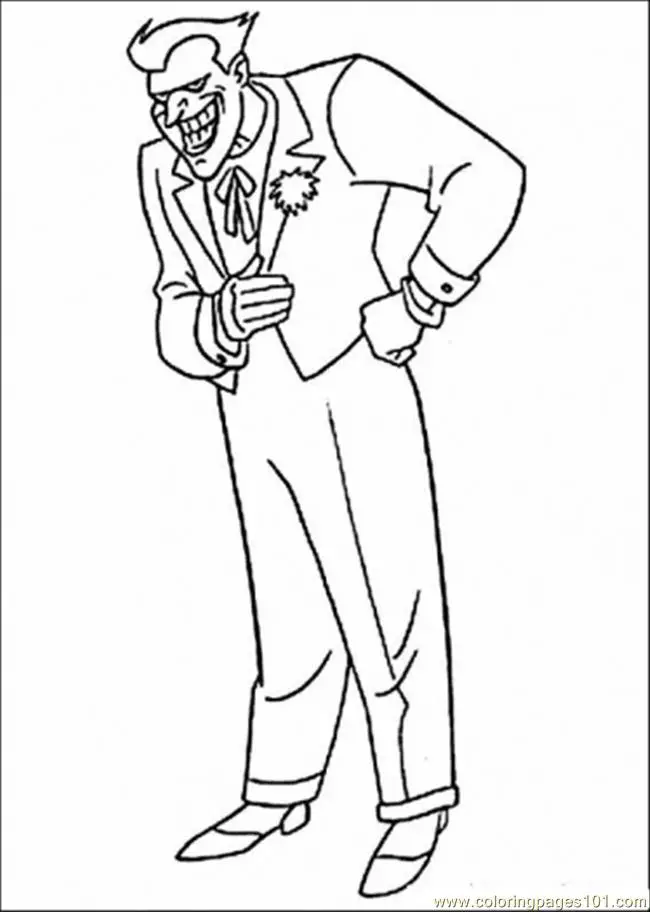 Source:
https://www.coloringpages101.com/Batman-coloring-pages/14024-Joker-coloring-page
Coloring Pages 101 is a perfect site for anyone who is looking for quick and easy printed coloring pages. These would be great for a doctor's office waiting room or something to keep kids busy on the go. The Joker coloring pages would make great artwork to hand on any wall.
To print these pages you click the print or download button allowing you to print on the spot or download for easy access at any time.
3. Kids-n-Fun- Joke Printable and Calendars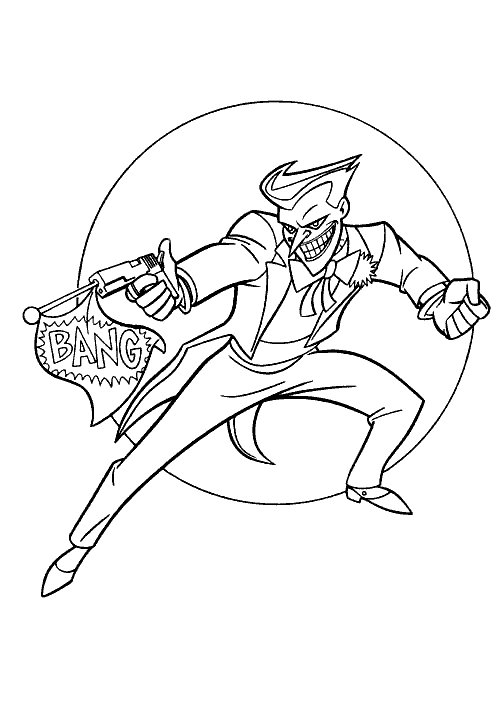 Source:https://www.kids-n-fun.nl/Kleurplaat/Batman/461/JokerKids-n-fun offers your child great coloring pages that you can actually personalize, adding your child's name or even story to their Joker coloring page. If that wasn't enough, you could also turn your coloring-printed page into a calendar.To print these pages, add any names or words you would like, choose the color and font, then pick between printing, downloading, printing a calendar, and personalizing.
4. Get Coloring Pages Batman and Joker Pages
Source:http://www.getcoloringpages.com/batman-and-joker-coloring-pagesGet Coloring Pages offers a wide variety of superhero and supervillain pages, including fun ones starring the Joker himself. If your child likes the lego version of this character, this website is perfect for you.Here you can print the picture directly from the site. You can also add it to "favorites," keeping your very own collection in one specific space, and when you are done, be sure to rate the picture, letting the company know how much you enjoyed the site.
5. Best Coloring Pages For Kids- Joker Printables
Source: https://www.bestcoloringpagesforkids.com/joker-coloring-pages.htmlBest Coloring Pages for kids is a great site to get simple coloring pages that are easy and fun for older kids to color no matter where you are. Print up a bunch and take them on vacation or store them in the glove box, so you are ready on those boring long road trips.Printing these pages is simple; just choose the page you are interested in and click the print button. You can also download these images to all of your devices.
6. Net Art- Awesome Joker Coloring Pages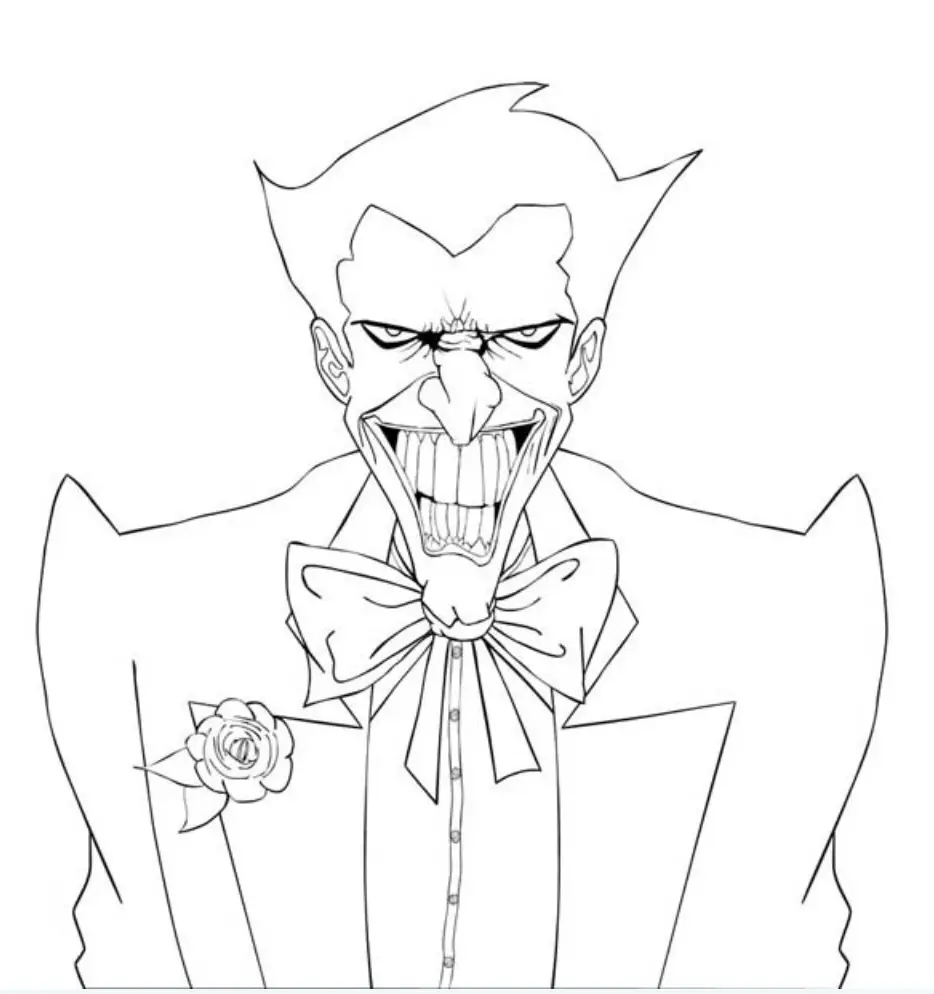 Source:https://netart.us/awesome-joker-coloring-page/Netart takes printable coloring pages a step further for tons of fun, whether you have a printer and crayons on hand or not. This site not only allows you to pick from a large variety of Joker pictures but also lets you color them right on the devices while music plays for your entertainment. When you are finally able to get to a printer, you have the option of printing the colorful picture you already created or print a blank Joker page for even more coloring fun.
7. Super Coloring- Joker Printables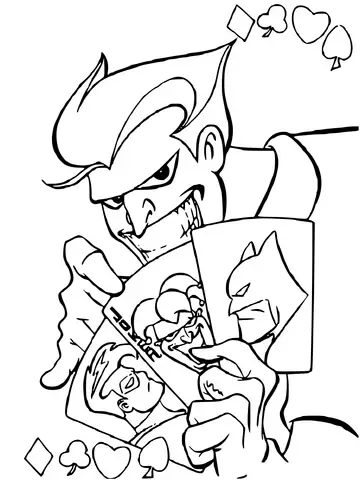 Source:http://www.supercoloring.com/coloring-pages/cartoons/batmanAt Super Coloring, you not only have a wide variety of printable coloring pages to bring your favorite Joker pictures to life, but you can also print out Joker masks to color, watch drawing tutorials, and much more. You will be required to download an attachment to print these free pages. After you download the extension, you will have access to the entire library of coloring pictures this site has to offer.
8. Color Home- Joker Coloring Pages
Source:https://coloringhome.com/joker-coloring-pagesColoring pages have multiple Joker printing color pages to choose from that will keep you busy no matter what age you are. You have your option to color on some of the most detailed and difficult coloring images possible or simple and easy Joker pictures any toddler would love.It's as easy as picking a page and hitting print. You also have the option of saving these printable pages to keep for later.
9. Wonder Day- Joker Coloring Printables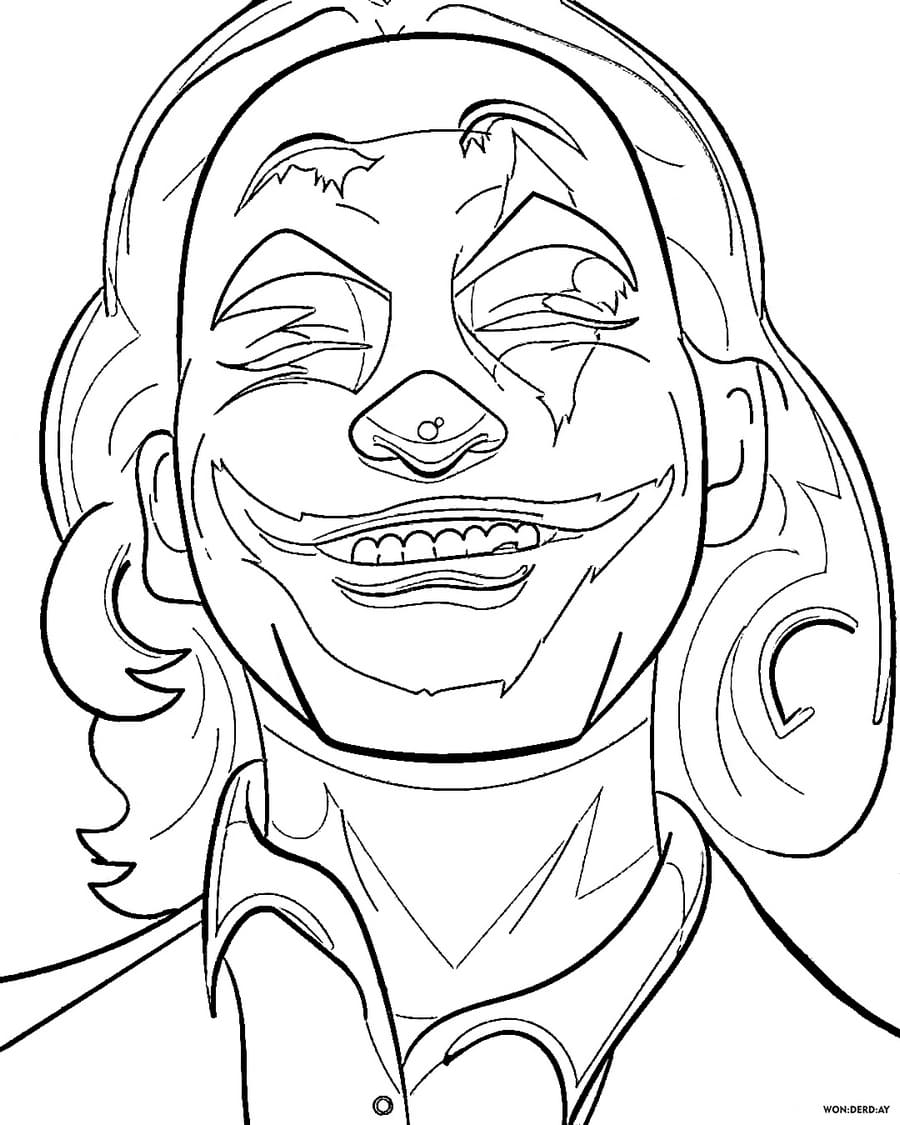 Souce:https://wonder-day.com/en/joker-coloring-pages/Wonder-day is a great place to find some more advanced coloring Joker pictures for the older artists in the family to color on. They have printable and downloadable pictures that will help pass time on dull days or help relieve stress when you're feeling overwhelmed.
10. Get Drawing- Joker Coloring Pages
Source:http://getdrawings.com/joker-coloring-pages-printableGet Drawings is another excellent site for a more mature audience offering more advanced Joker coloring pages for you to enjoy. This website gives you pictures that replicate movie scenes and provides more details to make the image seem more realistic.These drawing printables are offered through Shutterstock and you can print up to 10 free pictures. Once you use up all of the free printables, you can continue printing for a small fee.
Conclusion
Never pay a bunch of money for coloring books again. When you have so many options to pick and choose from online, you will never waste time on a book full of uninteresting pages or even tons of coloring books that are missing around the house again.Simply print your favorite Joker coloring pages and enjoy hours of coloring fun from any of the listed websites we have provided for you.
Comments
0 comments