It's Zentangle time again!
This time I made three insect outlines for you to print out and fill in with your favorite tangle patterns.
Have you been tangling a lot lately? We have been taking our paper and pens outside and working in some tangle time when we're sitting around. It's a great way to keep your hands busy and relax during downtime.
If you want to get totally inspired before you start your tangling, check out these Zentangle-inspired posts also on my blog:
Now let's get to the bugs!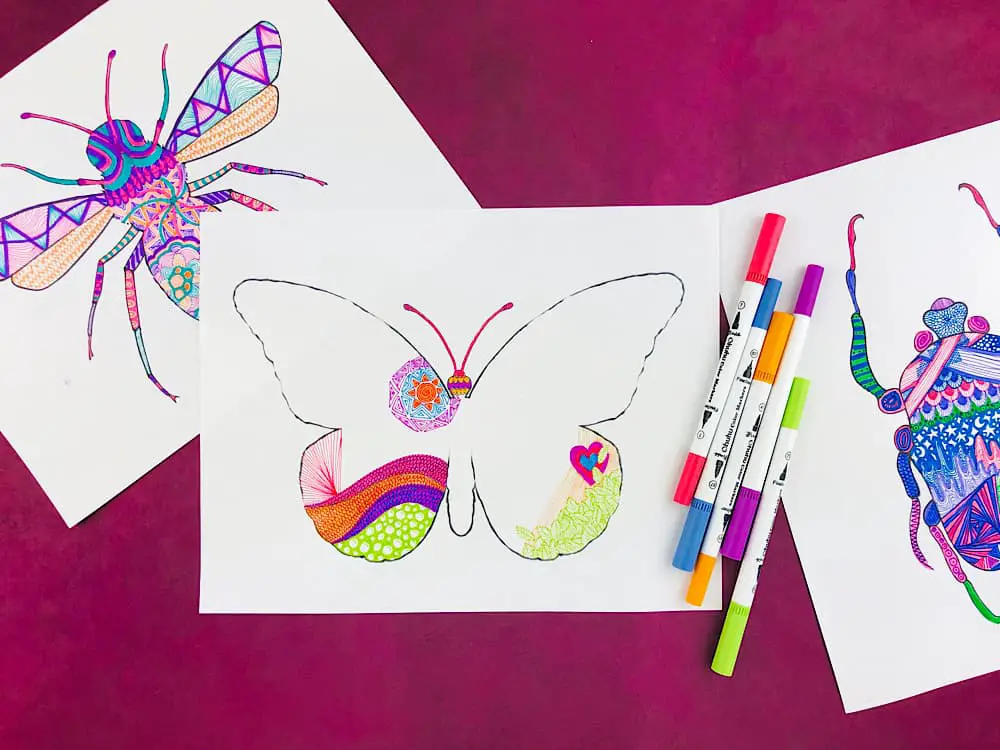 Supplies Used
This is the best part of doing any sort of tangling or doodling. You only need some white card stock and fun pens or fine-point markers. Here we are using the same markers we used on the coloring stickers made with the Cricut Maker. So many great colors!!
Yes, we went all-color for this tangle project. Sometimes you just get sick of black tangling and need to break out the colored markers…
And this is the white card stock we are using. Definitely load up on this stuff; you'll find yourself wanting to use it all the time.
You can download these three insect drawings by clicking on each one to access the pdf. Print them out and start doodling away. Of course, if you have kids, or if you prefer coloring, grab your favorite markers or colored pencils and go that route.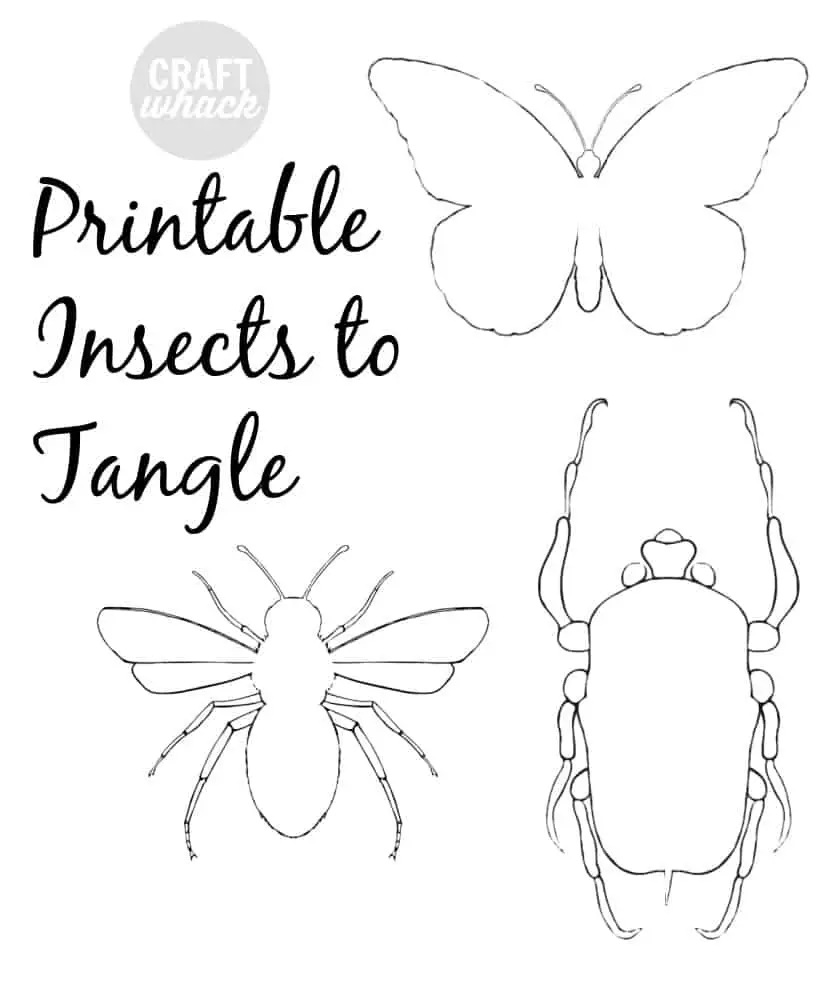 If you print them on card stock (which I recommend anyway) you can even use them to watercolor or gouache paint on. Card stock isn't as thick as watercolor paper, so keep your painting to some light washes.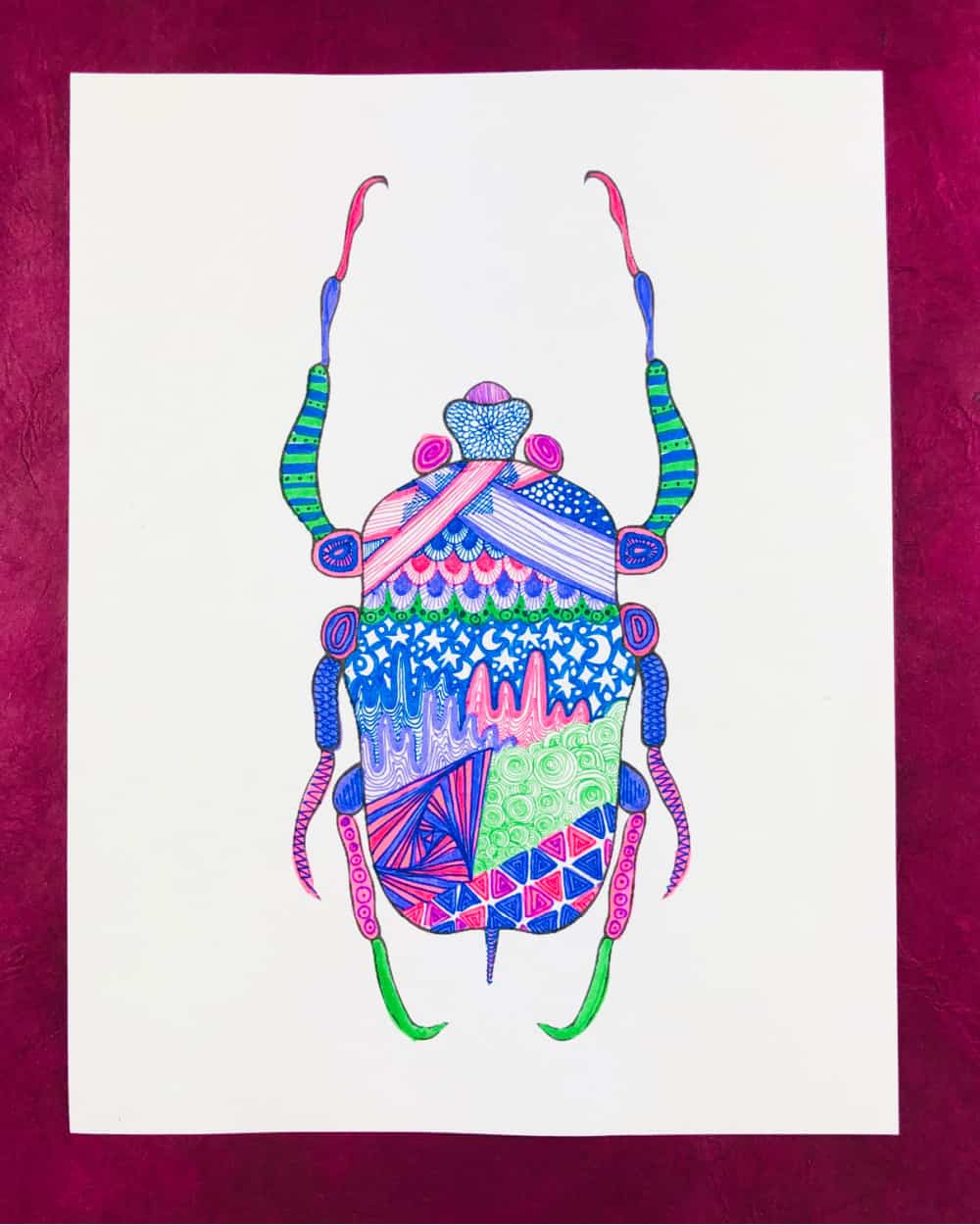 Comments
0 comments