Zentangle and doodling are such forgiving drawing techniques, which is why I love Zentangle for kids. They get to spend time making these cool patterned drawings that always look good, with the added benefit of focusing and relaxing them.
In my book, I included several Zentangle ideas for kids, but I wish I had added in some Zentangle animals! No matter, that's what the blog is for, eh?
Here are loads of Zentangle animals for you to gaze upon, draw inspiration from, and then of course be inspired enough to make your own. I know many of these are pretty extraordinary examples of Zentangle magic, so I've also included links for places to download your own printable templates or outlines.
Head over here to find a free printable of beginner Zentangle patterns.
Zentangle Animal Ideas
Elephants
Hello, Zentangle elephants. You are a perfectly-shaped animal to draw inside of, what with your enormous body and curvy trunk.
I've noticed a lot of these have mandala-like designs radiating forward from the elephant's butt. (Elephant butt, heh.) Click each image
Sophia Dei Illustration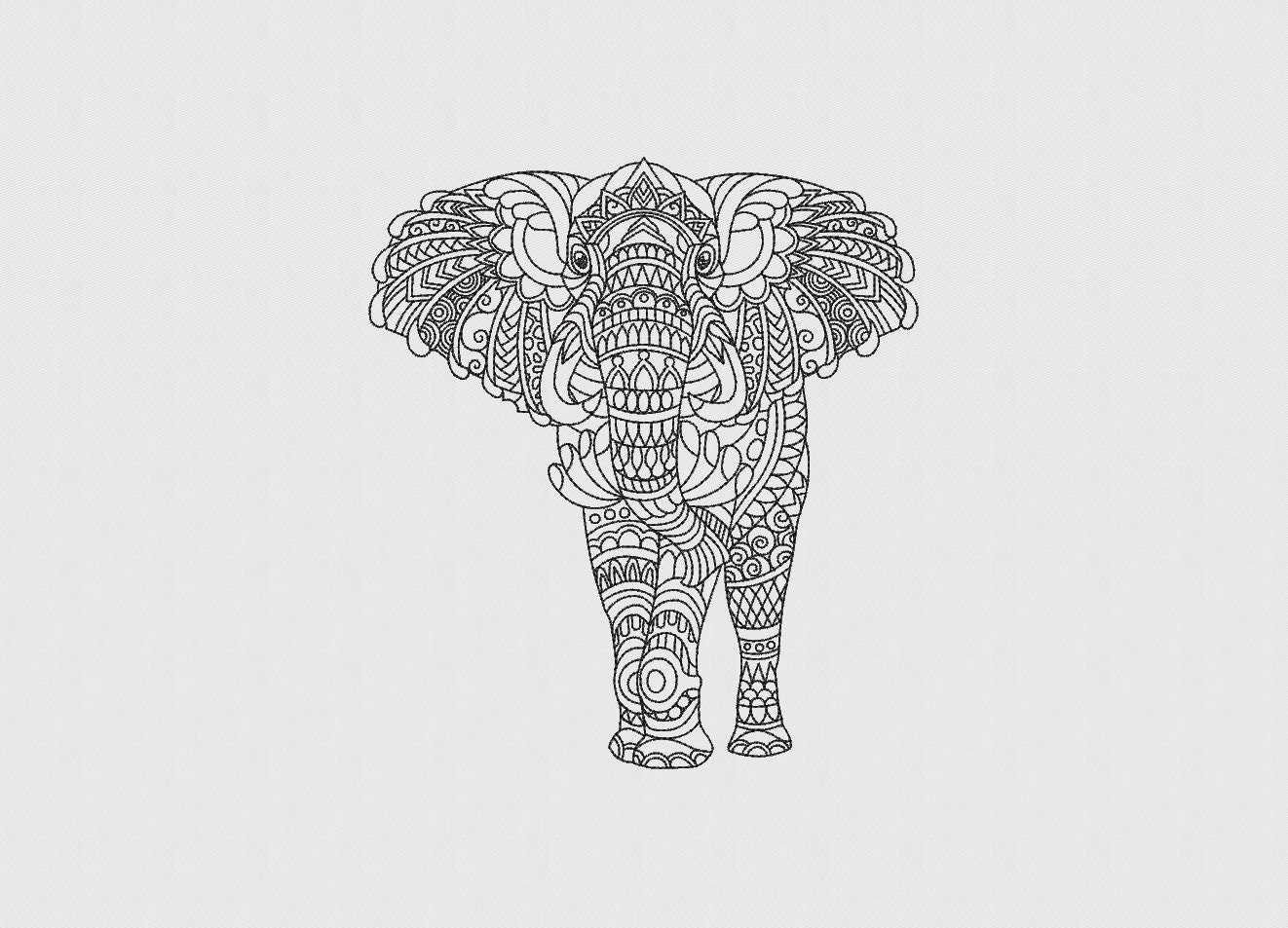 BrikaBrak Designs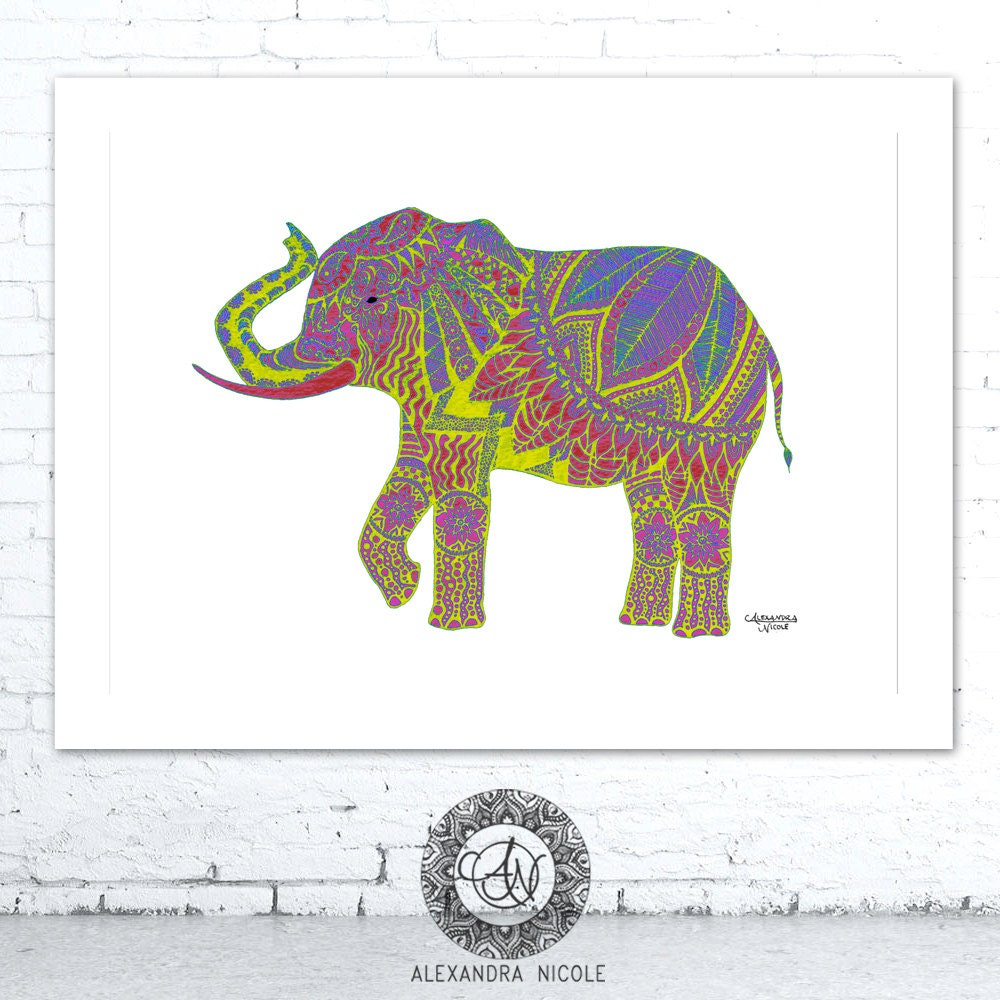 Alexandra Nicole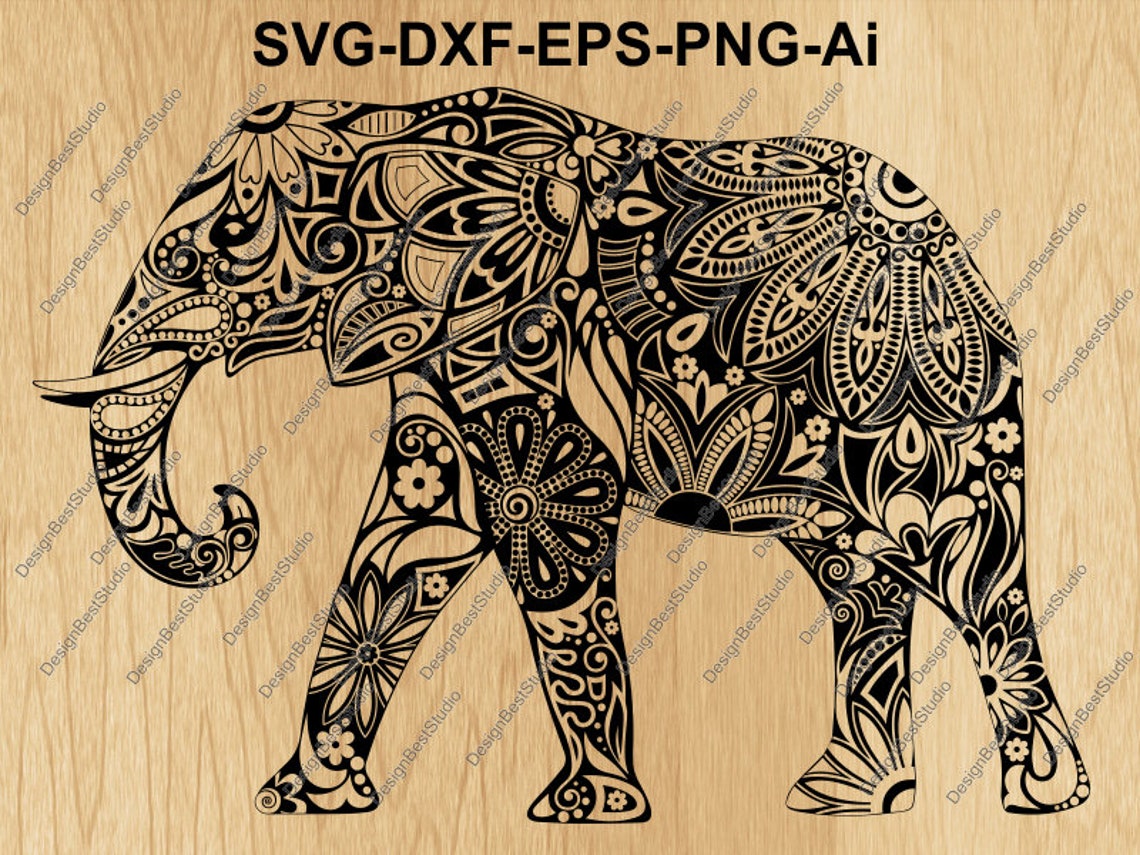 Design Best Studio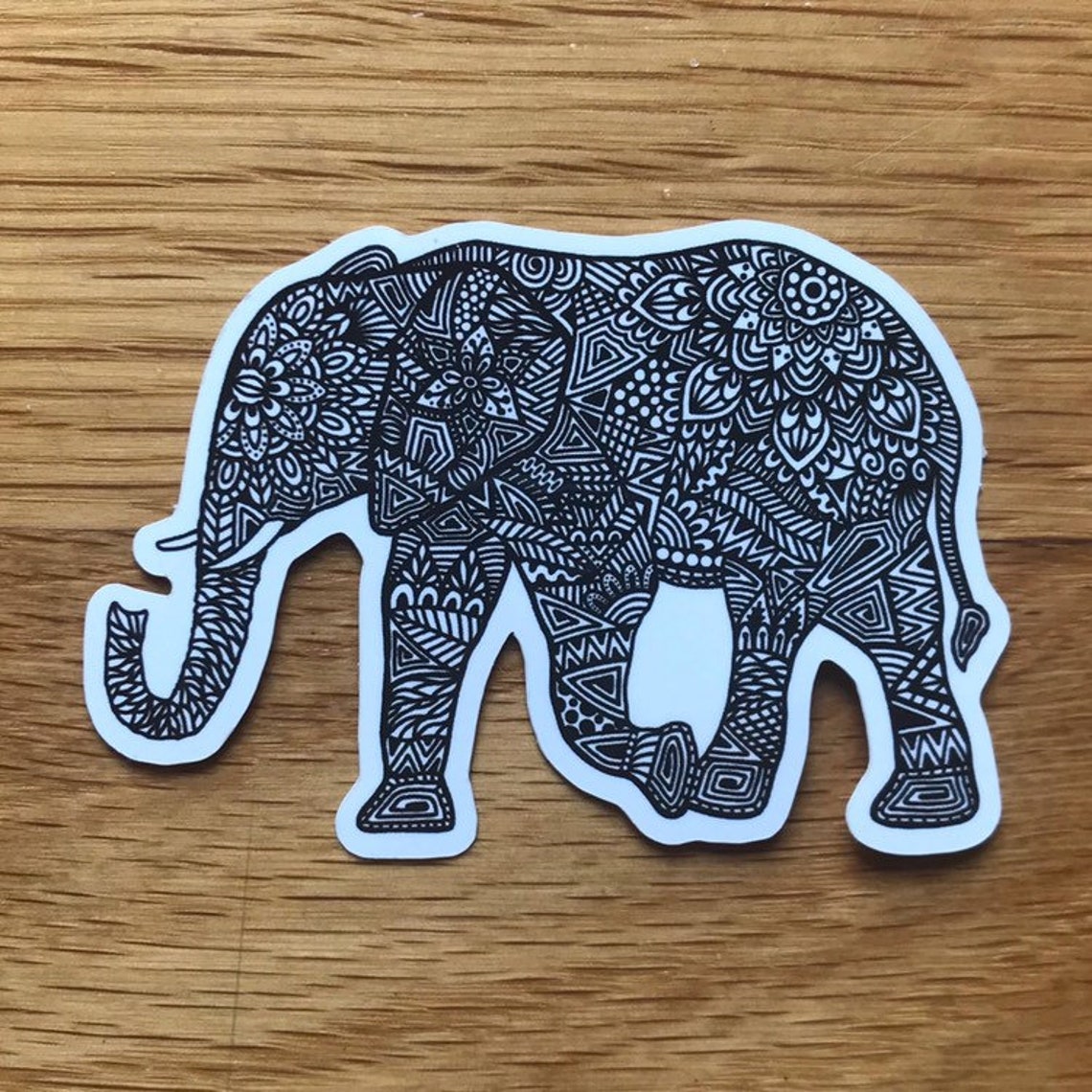 MD Designs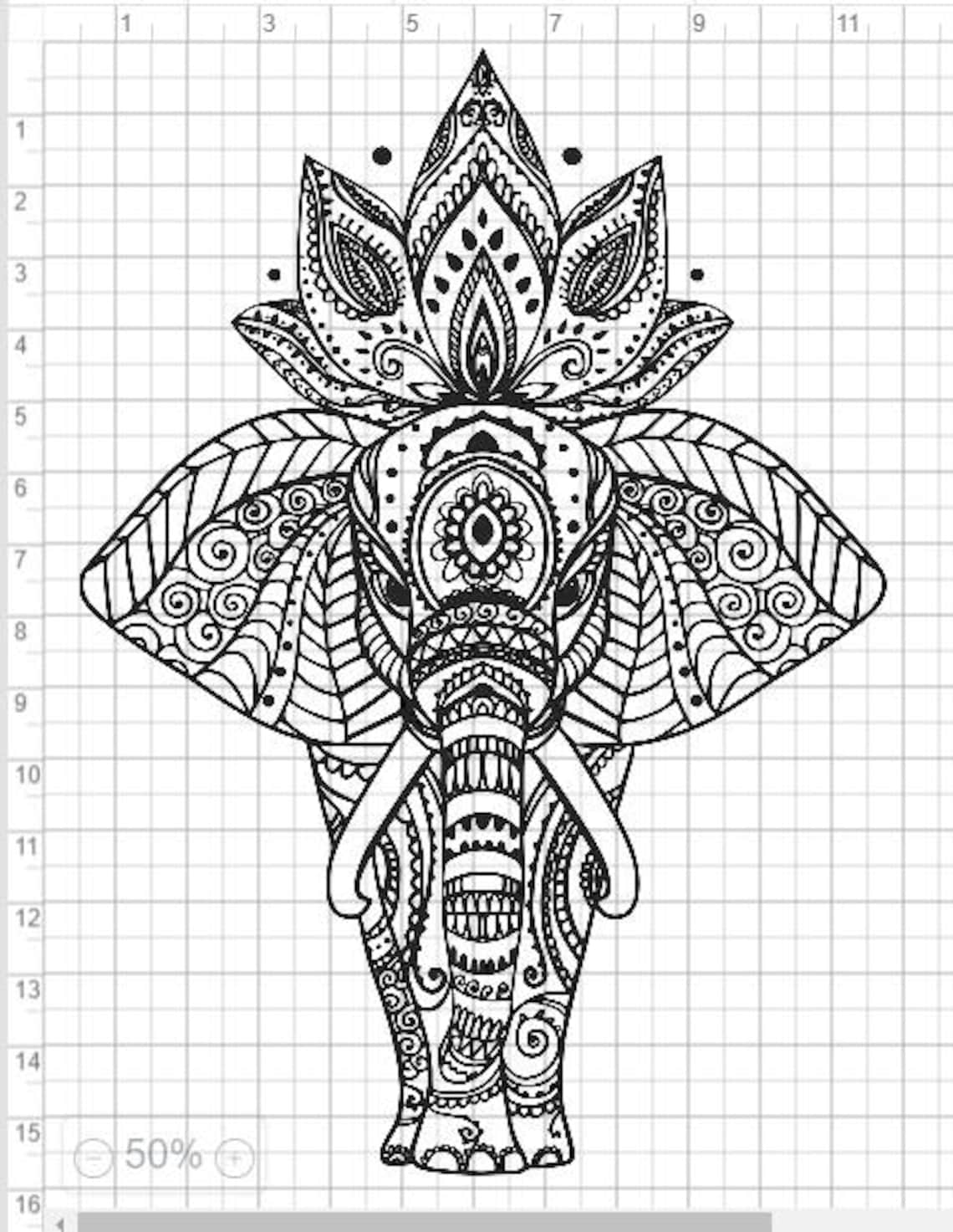 Timestorm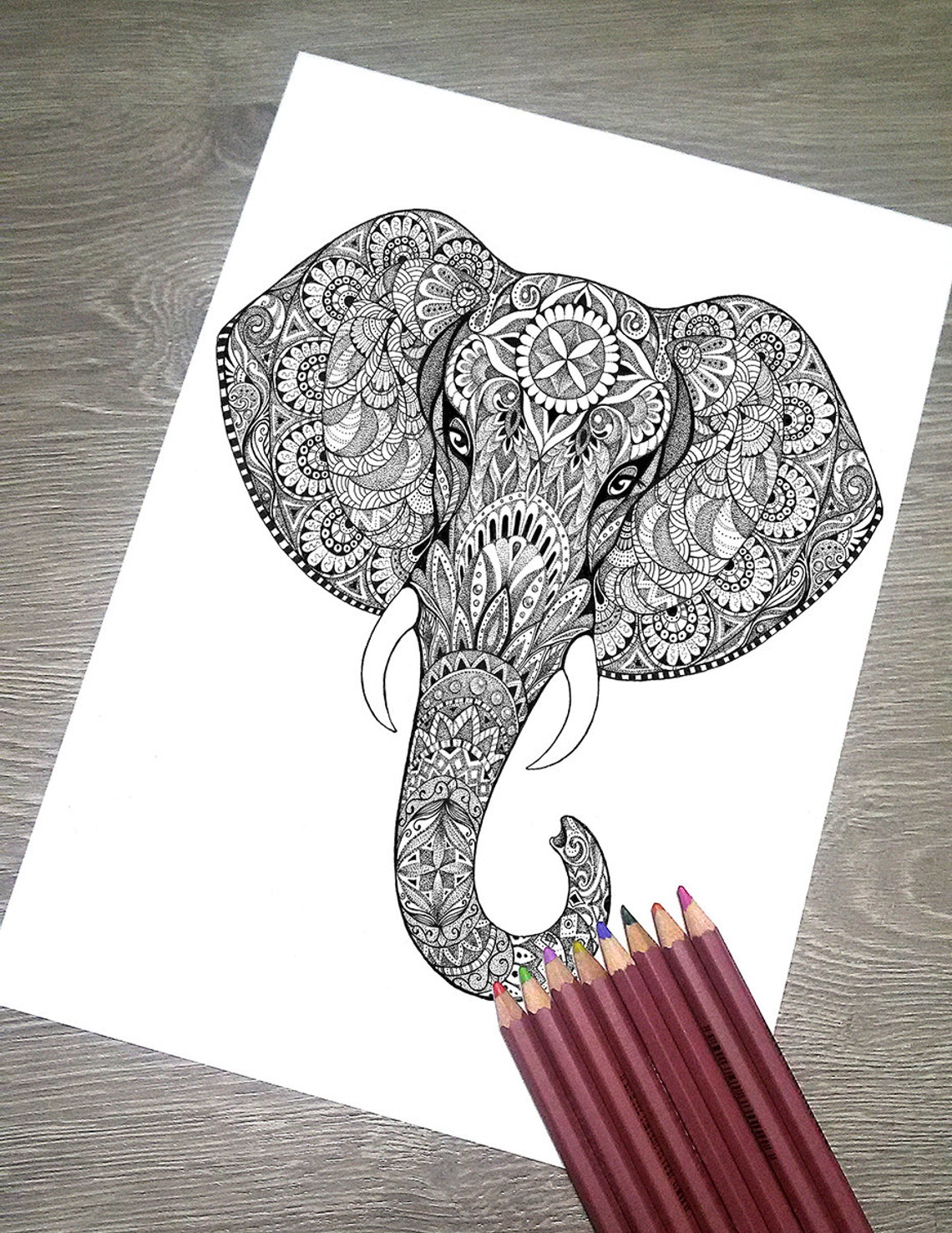 Nadiya Art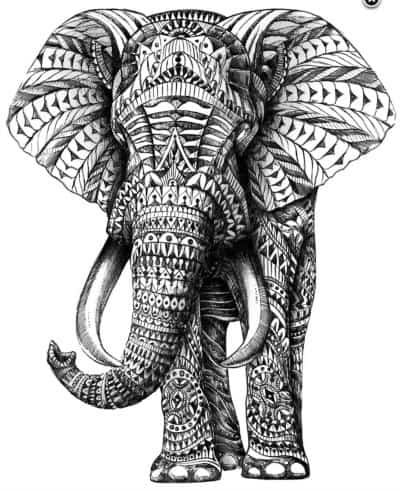 BioWorkZ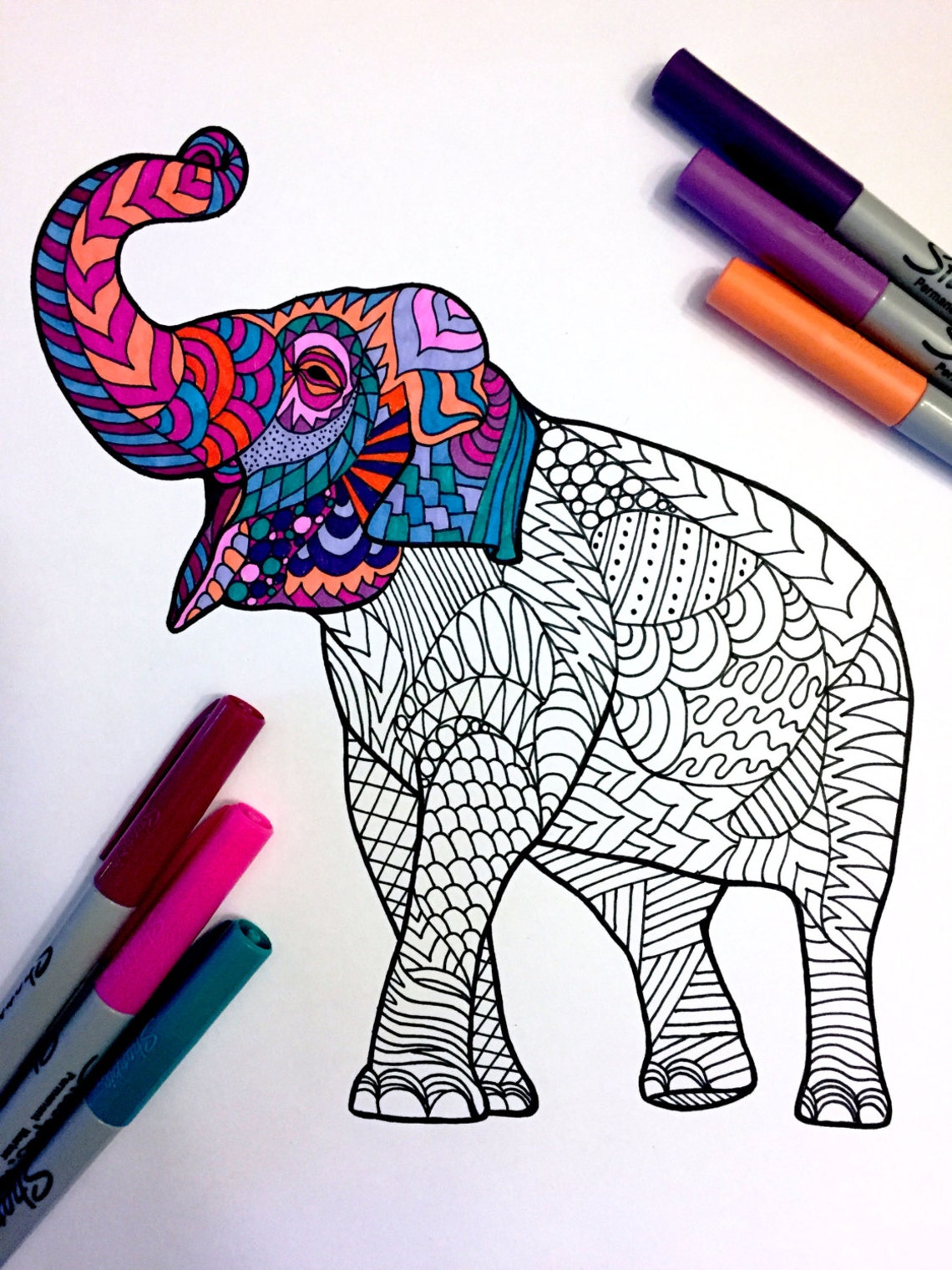 DJ Penscript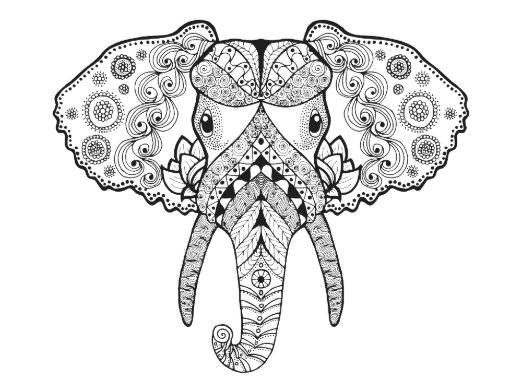 Designed For You
Tierre3012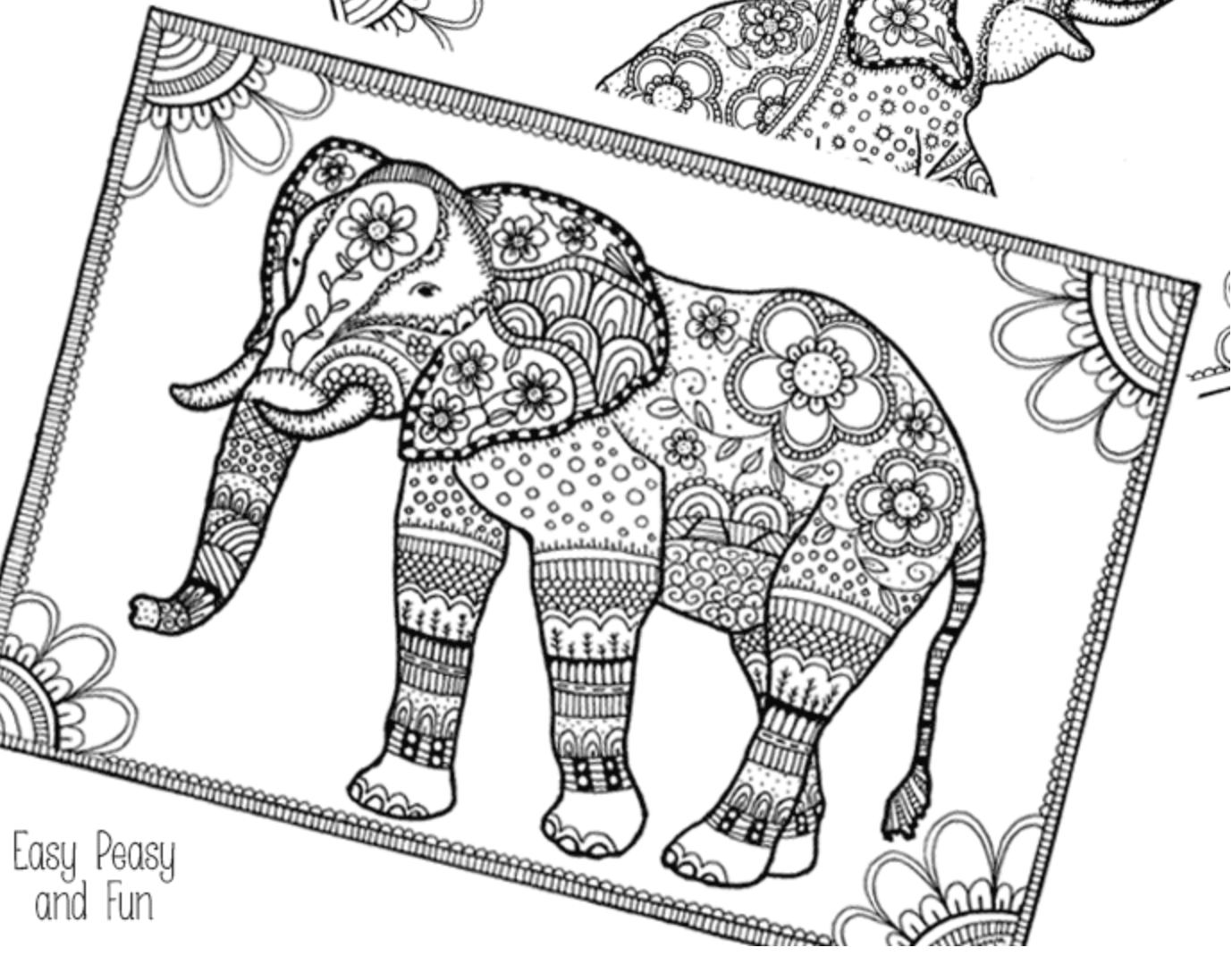 Easy Peasy and Fun
Here's a tutorial for how to draw an elephant head and a cute elephant for younger kids to draw.
Here are some free printable elephant outlines to use for your own tangle designs:
3/4 view elephant walking forward
There are a ton of printable elephant templates here to print out
Giraffes
Giraffes here:
BimBim
Design Stack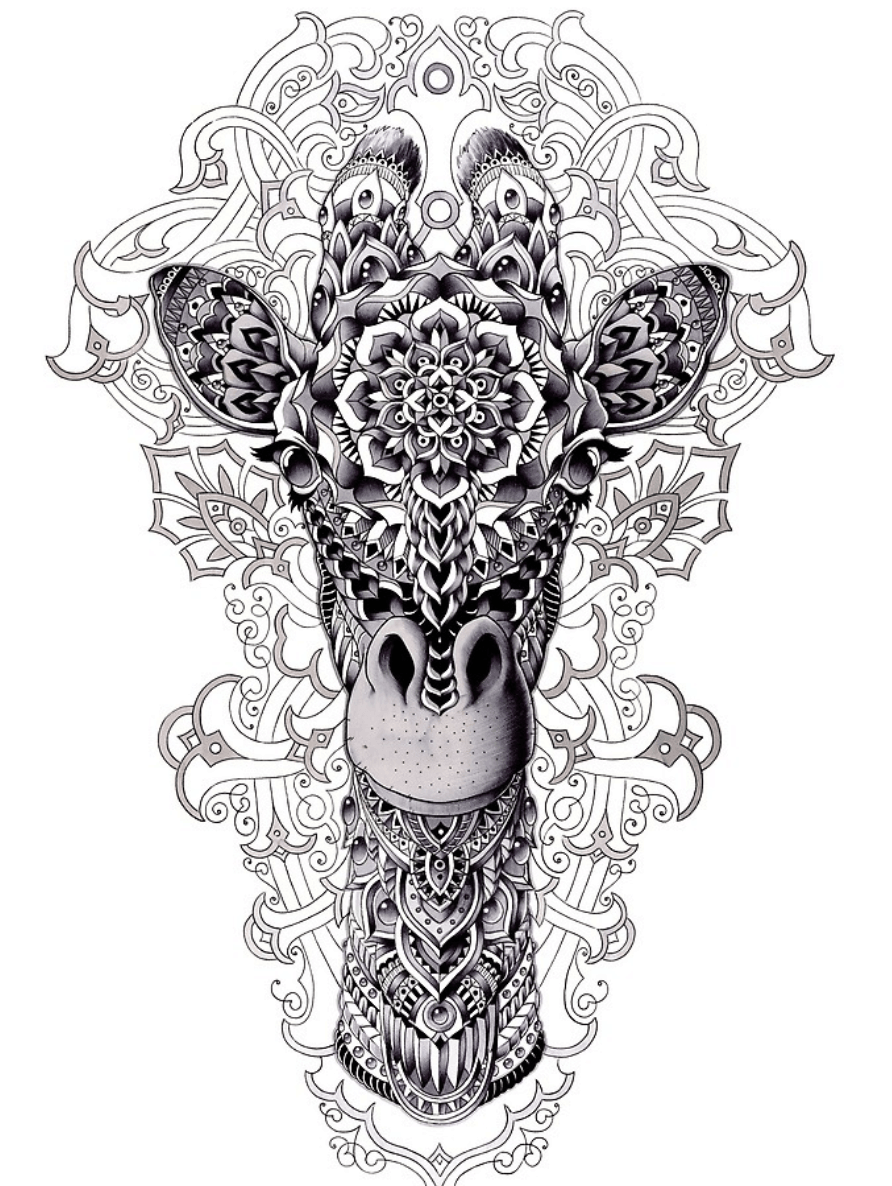 BioWorkZ
Roman Poljak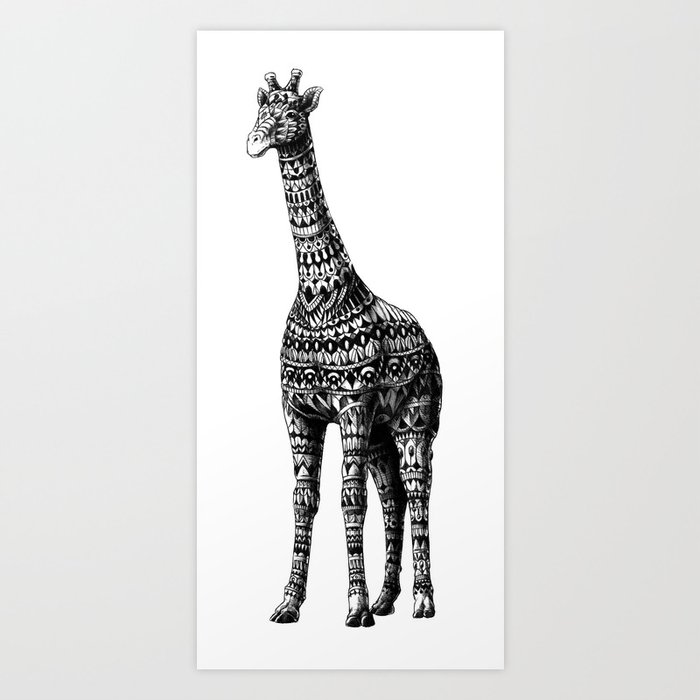 BioWorkZ
Million Feed
Whole giraffe side view outline
Straight-on giraffe head outline
Giraffe coloring pages – maybe you could trace some to use if there's too much detail.
Zentangle Birds
Pro Am Crafts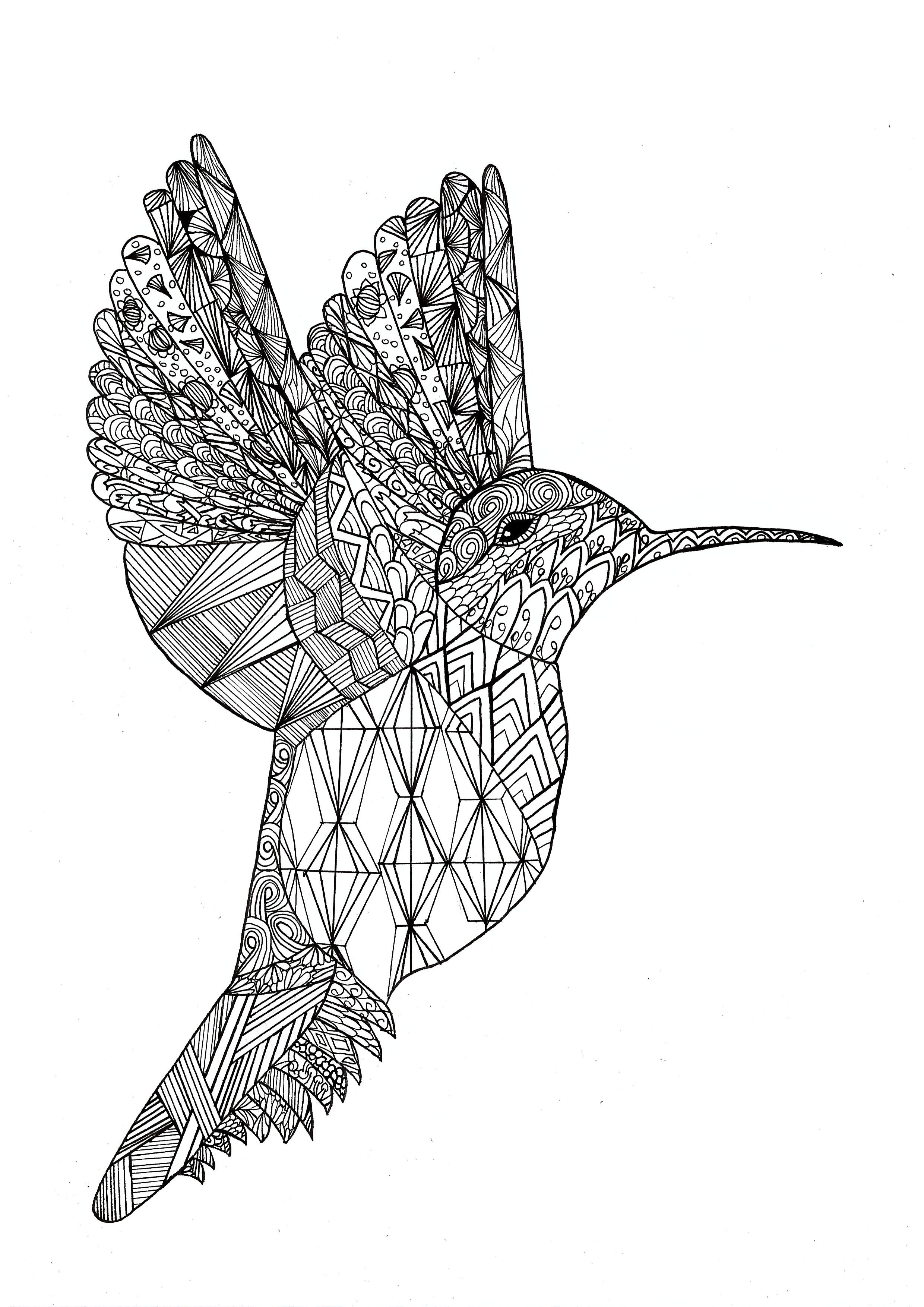 Chloe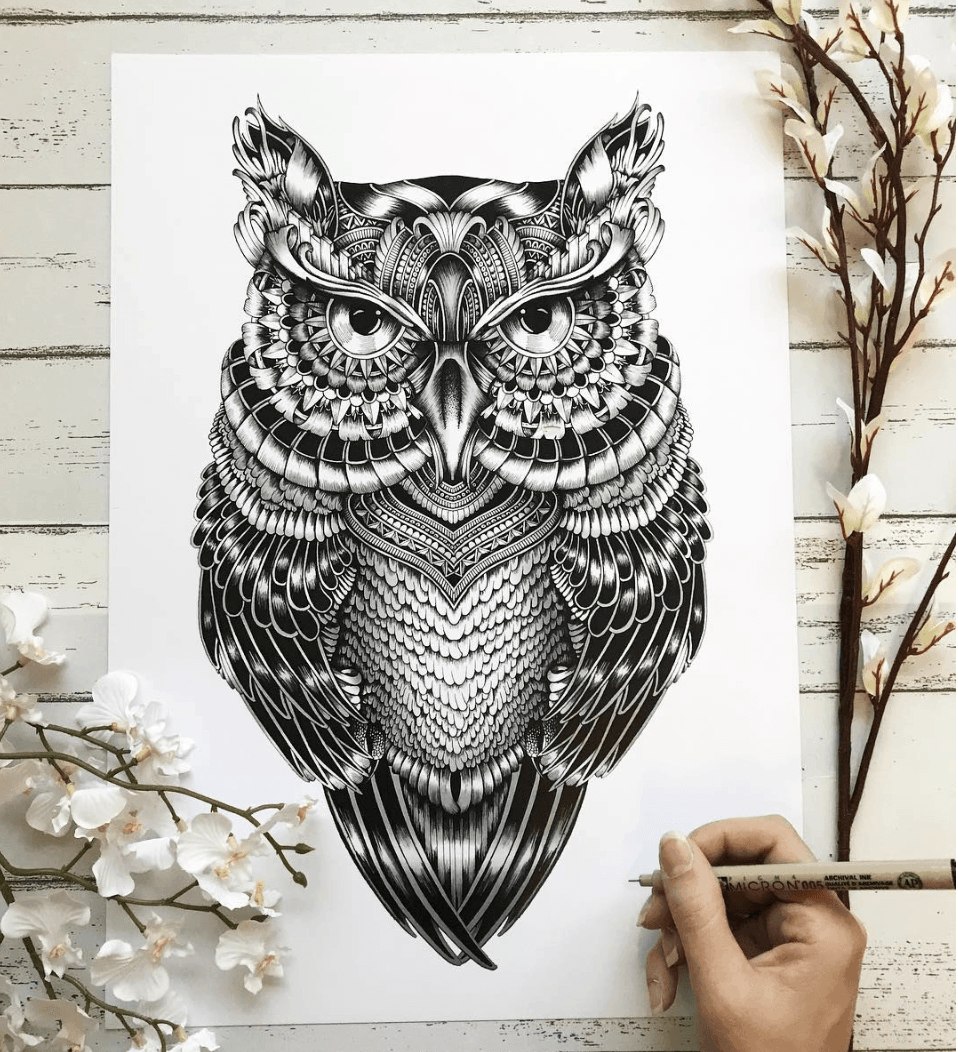 Faye Halliday
The Quilt Rat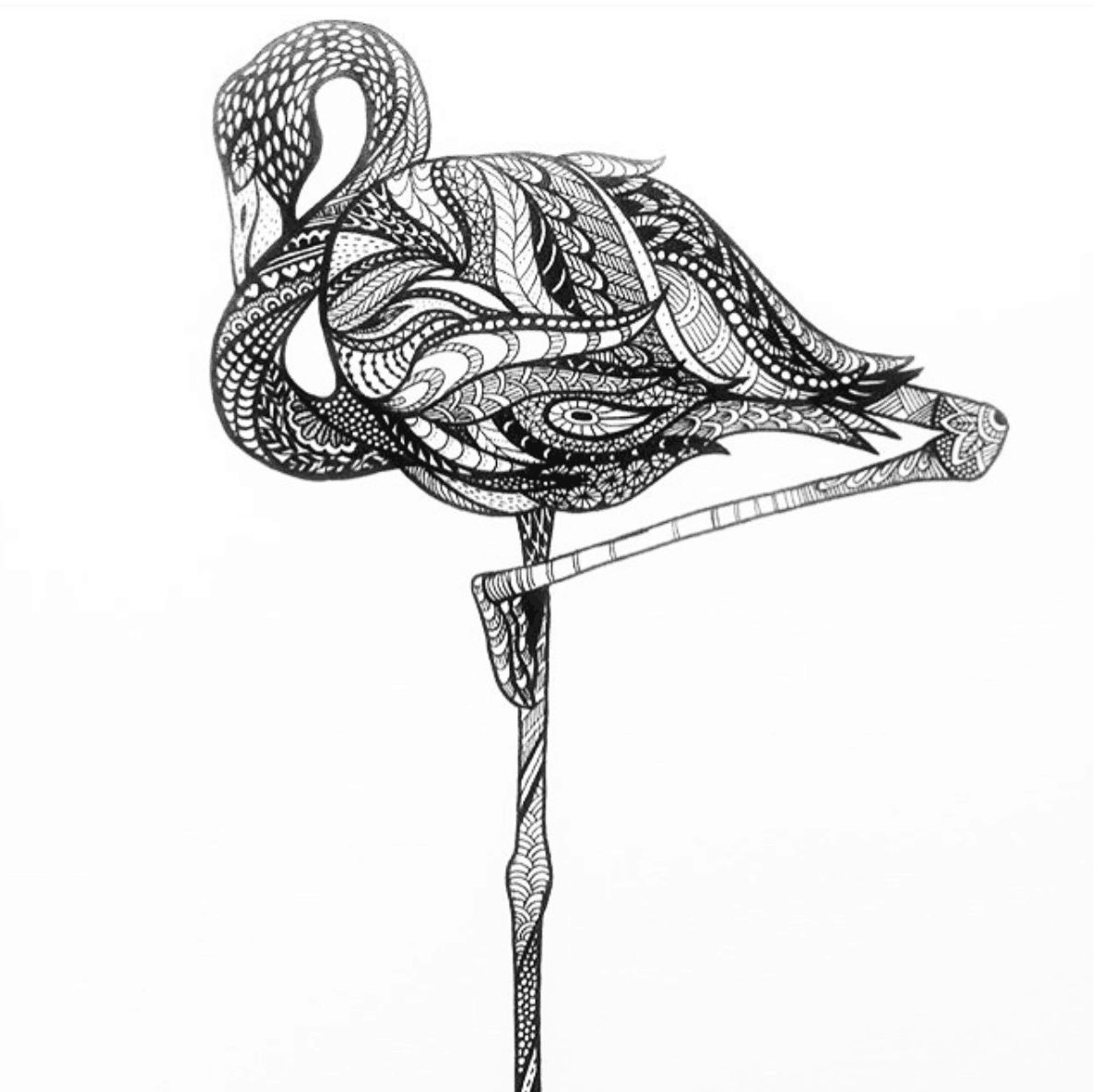 tier tangle
Iain MacArthur
Banar Designs
Banar Designs
Here are some free bird outlines to pick from – I sorta like the pigeon. 🙂
Zentangle Insects
Insects lend themselves perfectly to Zentangle, with their cute symmetrical little bodies and cool legs sticking out all over the place.
Rosalind Monks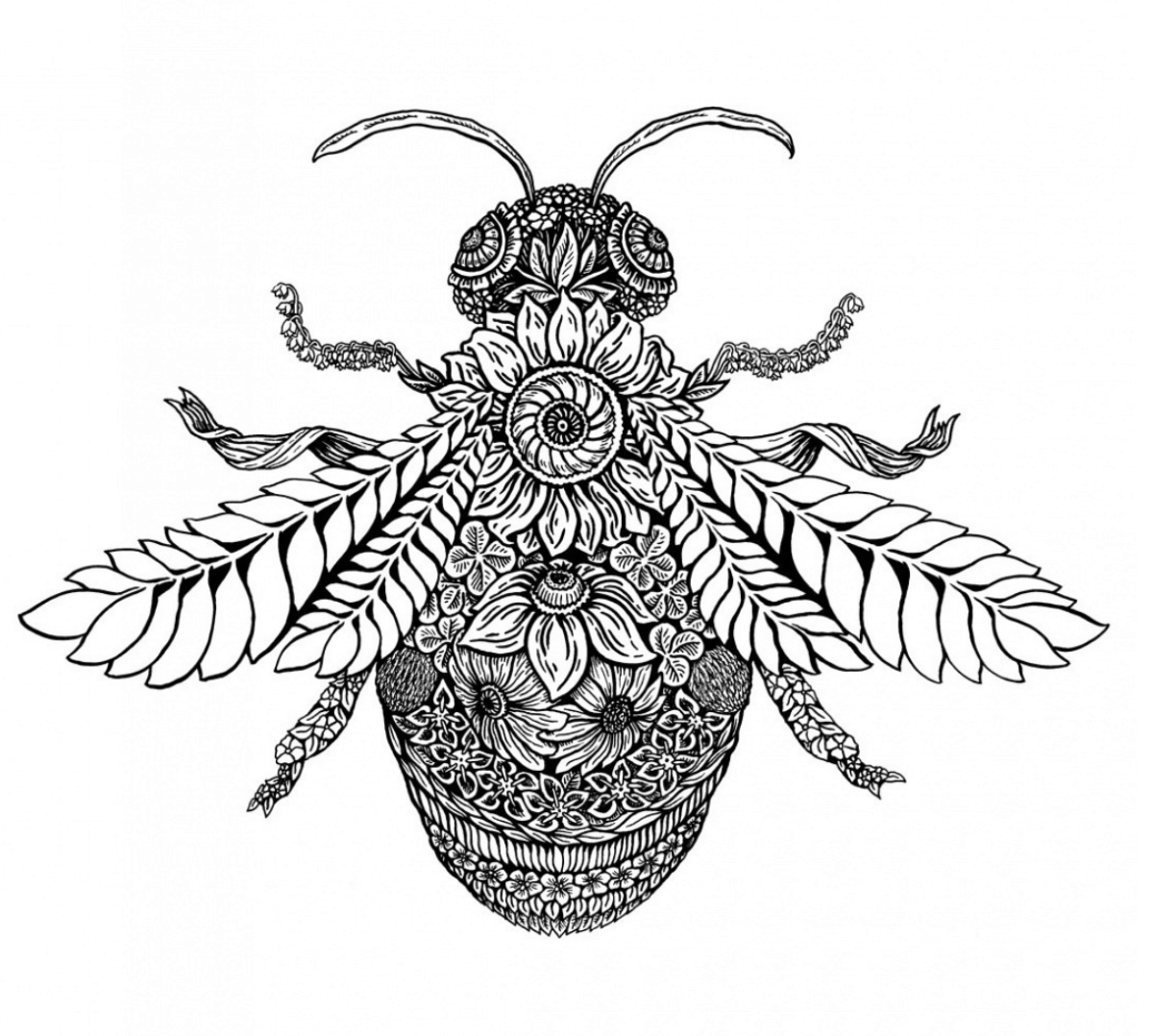 Emily Brooks
Bleeken
Alex Konahen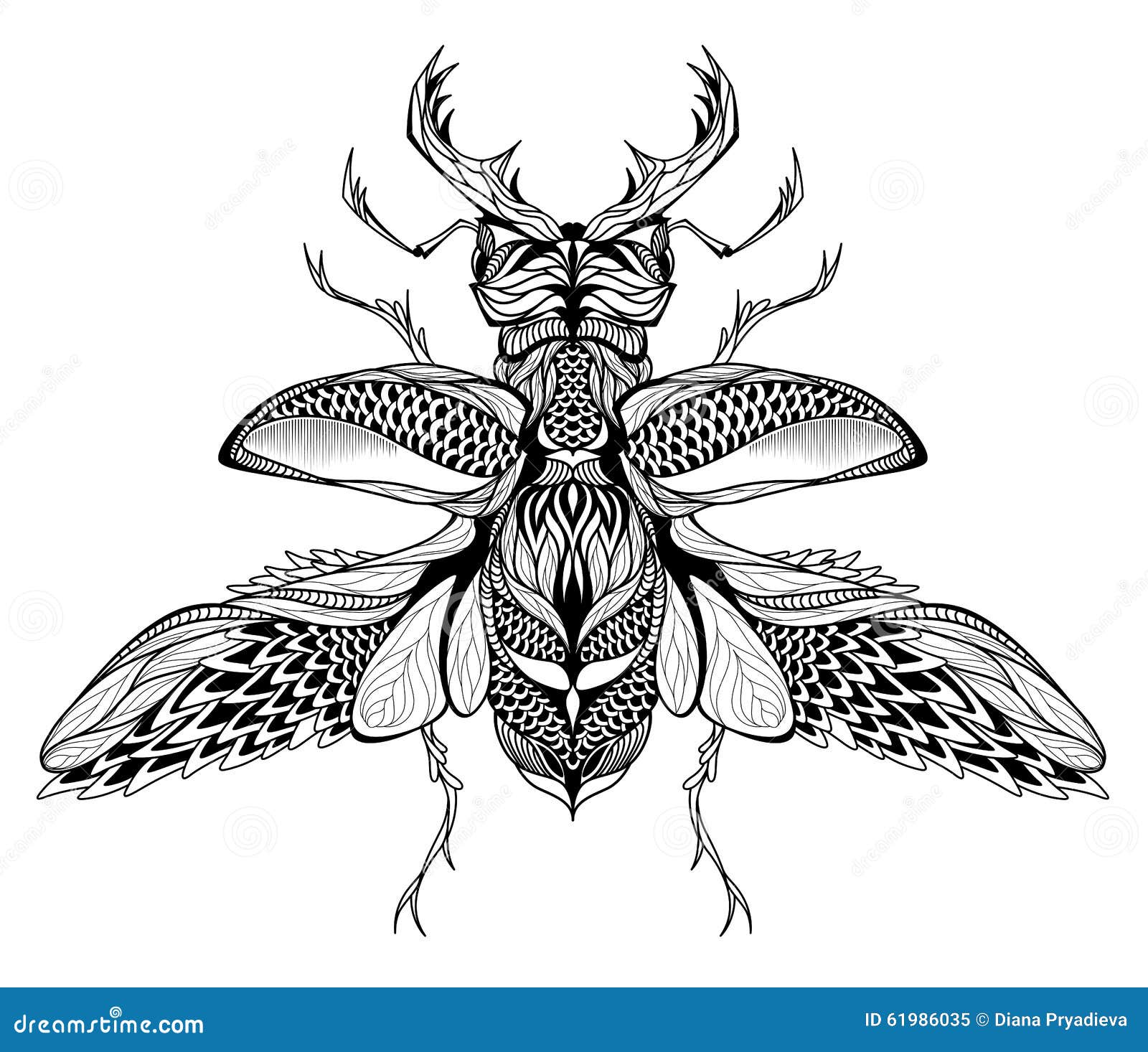 Diana Pryadieva
Squidoodleart
Sea Creatures
Sea creatures are the BEST. In fact, I have my own sea creature printable outlines in my shop for you to tangle in.
[mks_button size="large" title="Buy Animal Zentangle Starters" style="rounded" url="https://store5650153.ecwid.com/" target="_blank" bg_color="#aa00dd" txt_color="#FFFFFF" icon="" icon_type="" nofollow="1″]
Patchesface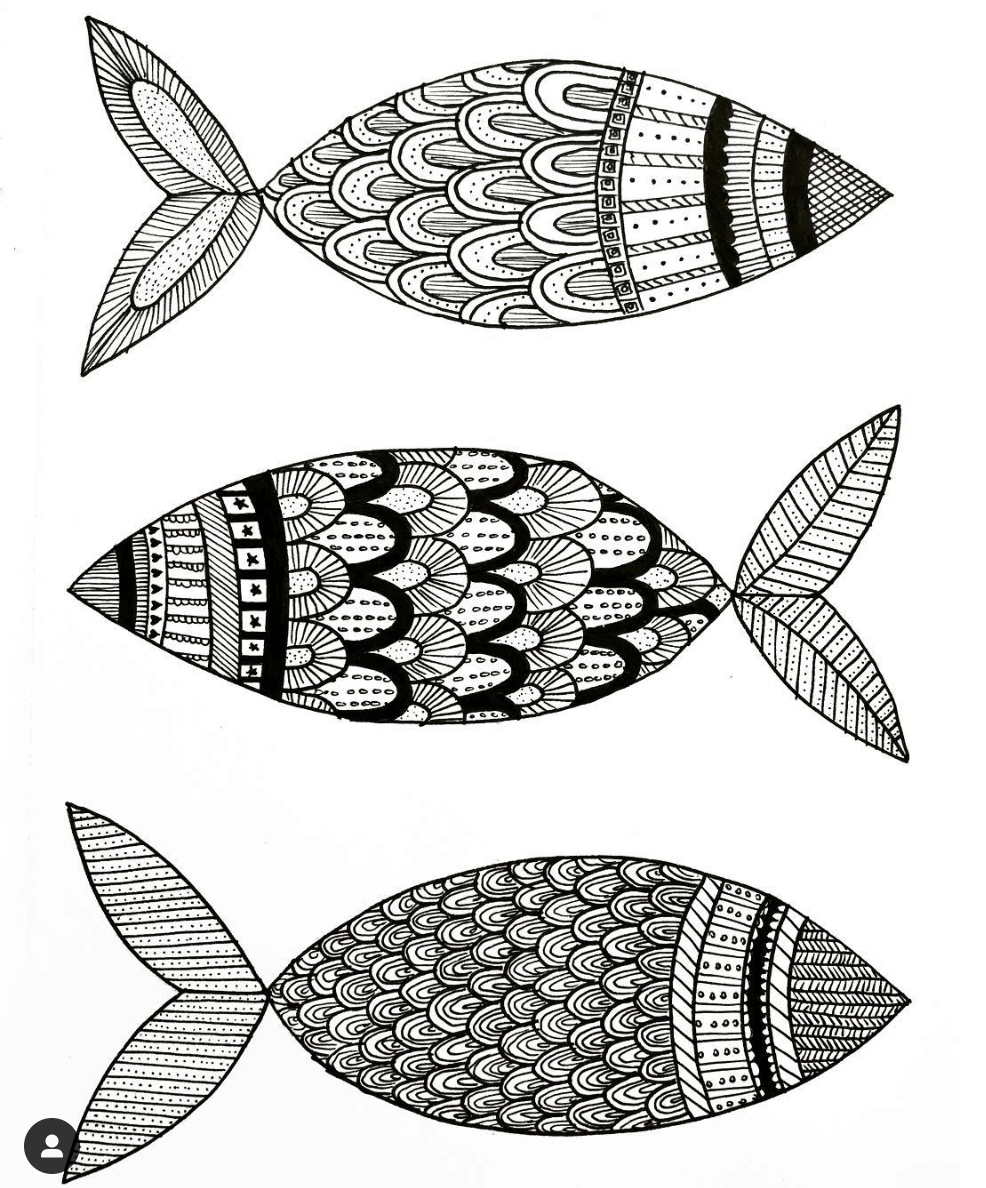 Indujournals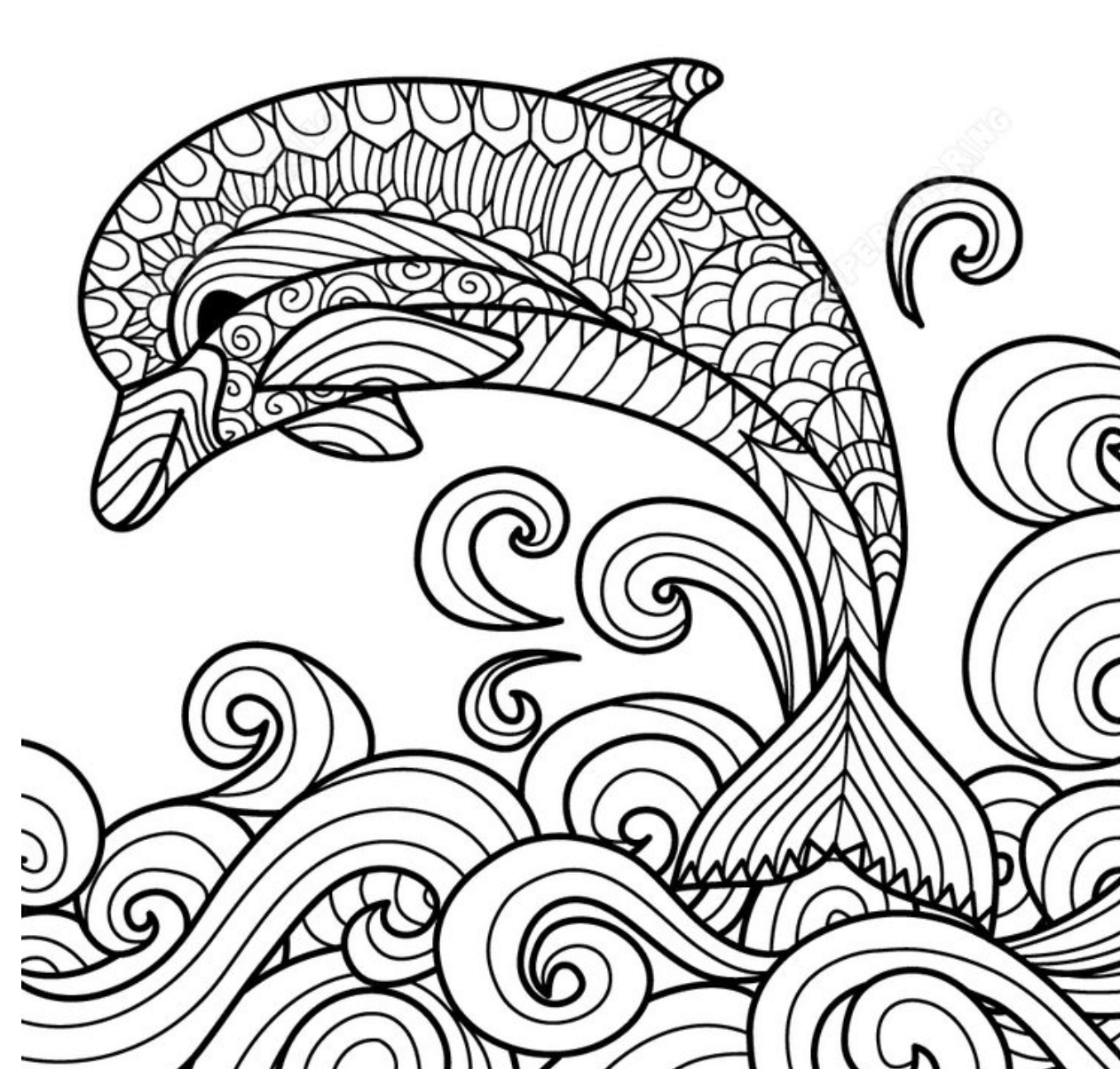 Design Kids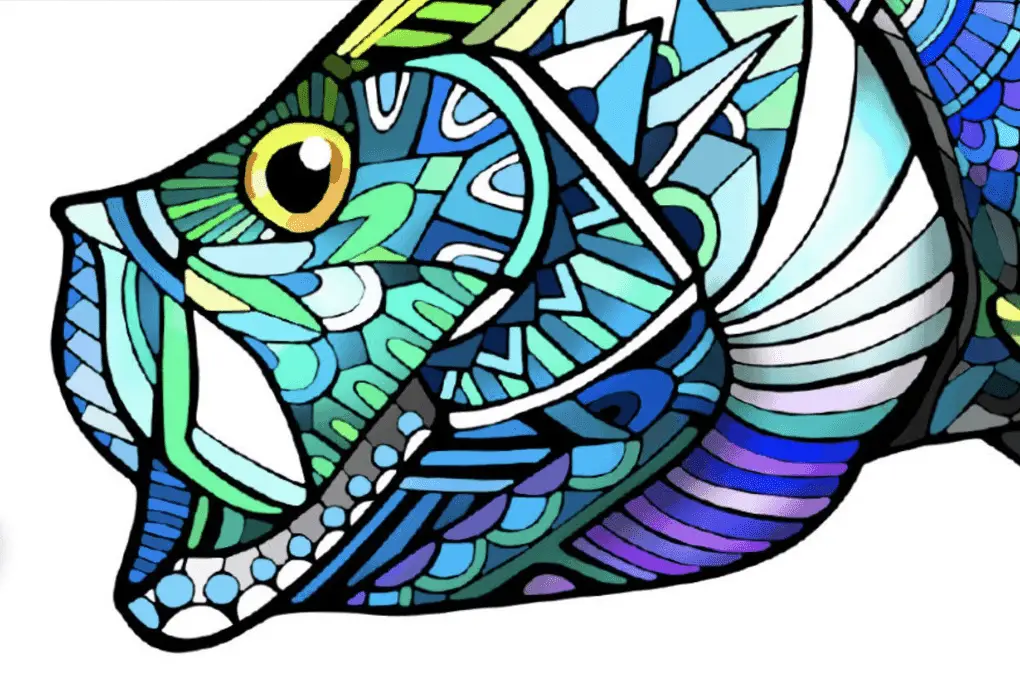 Andrea Larko
Tumbleweed TexStyles
Craft Foxes – The Aquarium
Rachel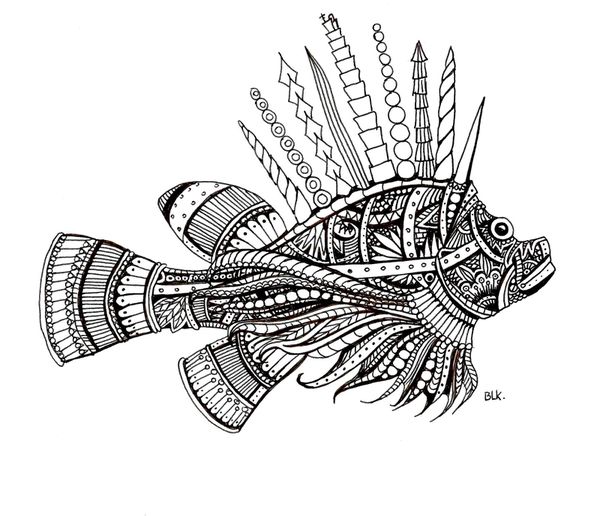 Bleeken
TopVectors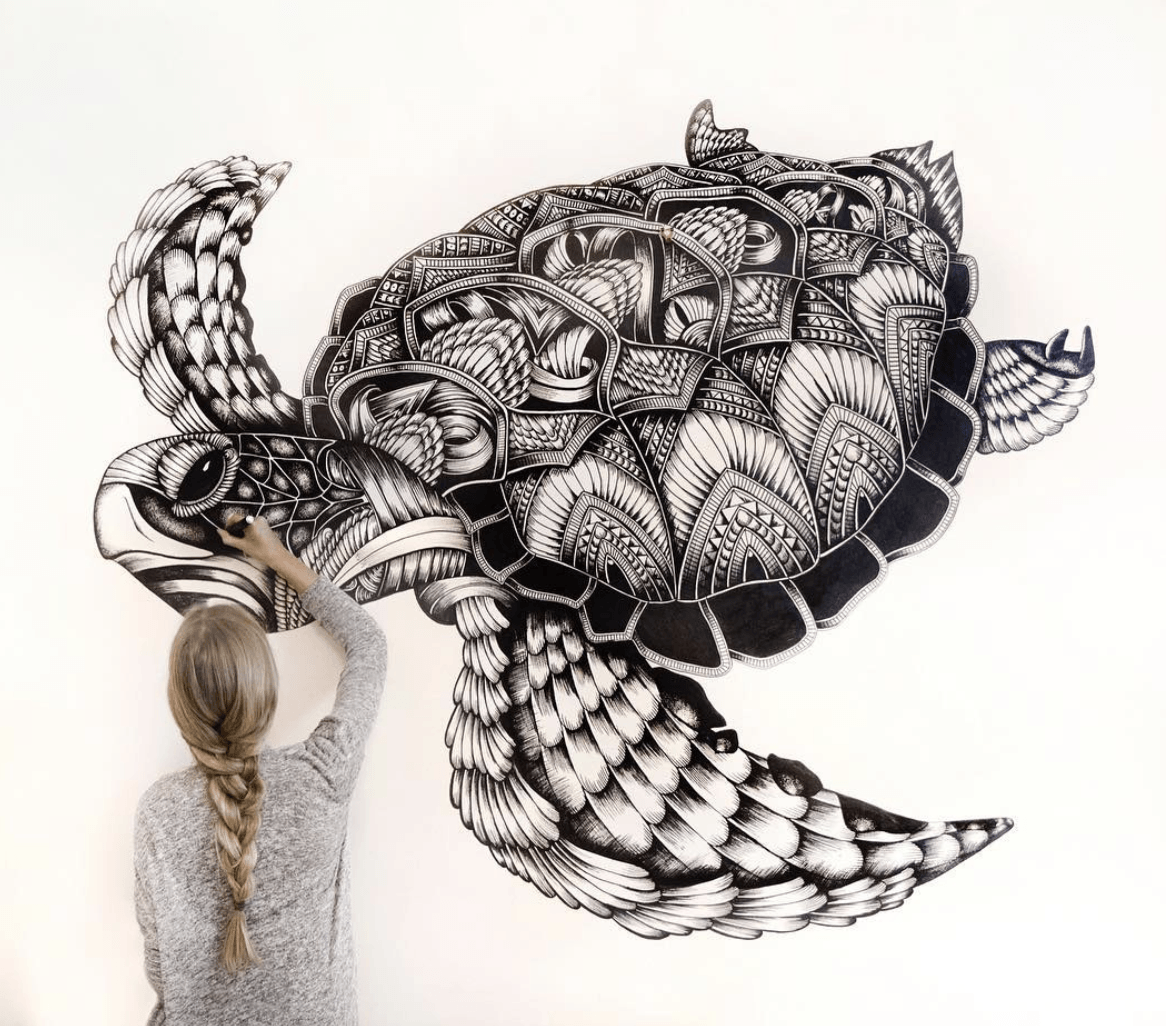 Faye Halliday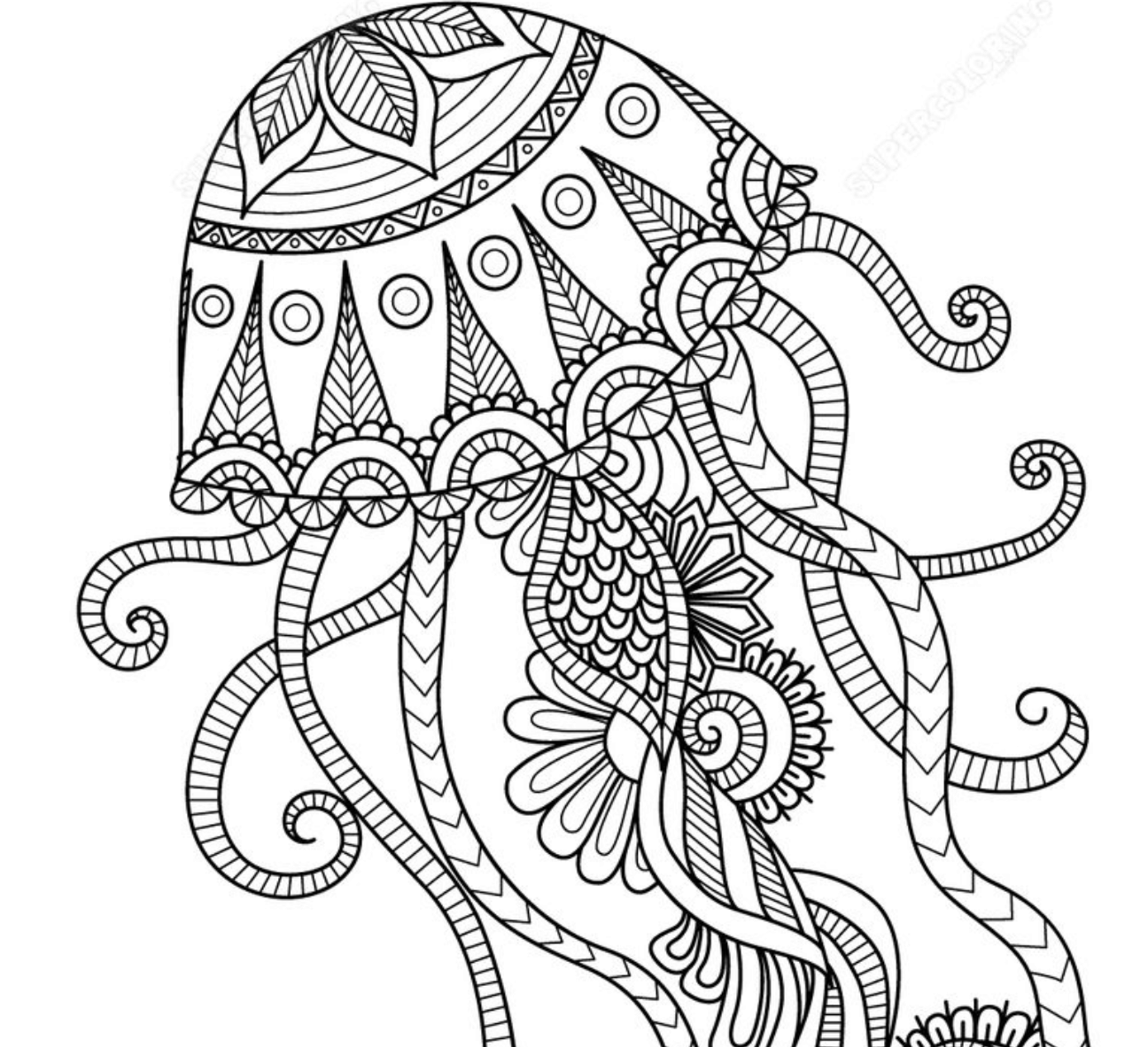 Design Kids
Golden Spider
Even More Zentangle Animals!
I couldn't stop; once you start looking, you find so many amazing examples of Zentangle animals being made out there.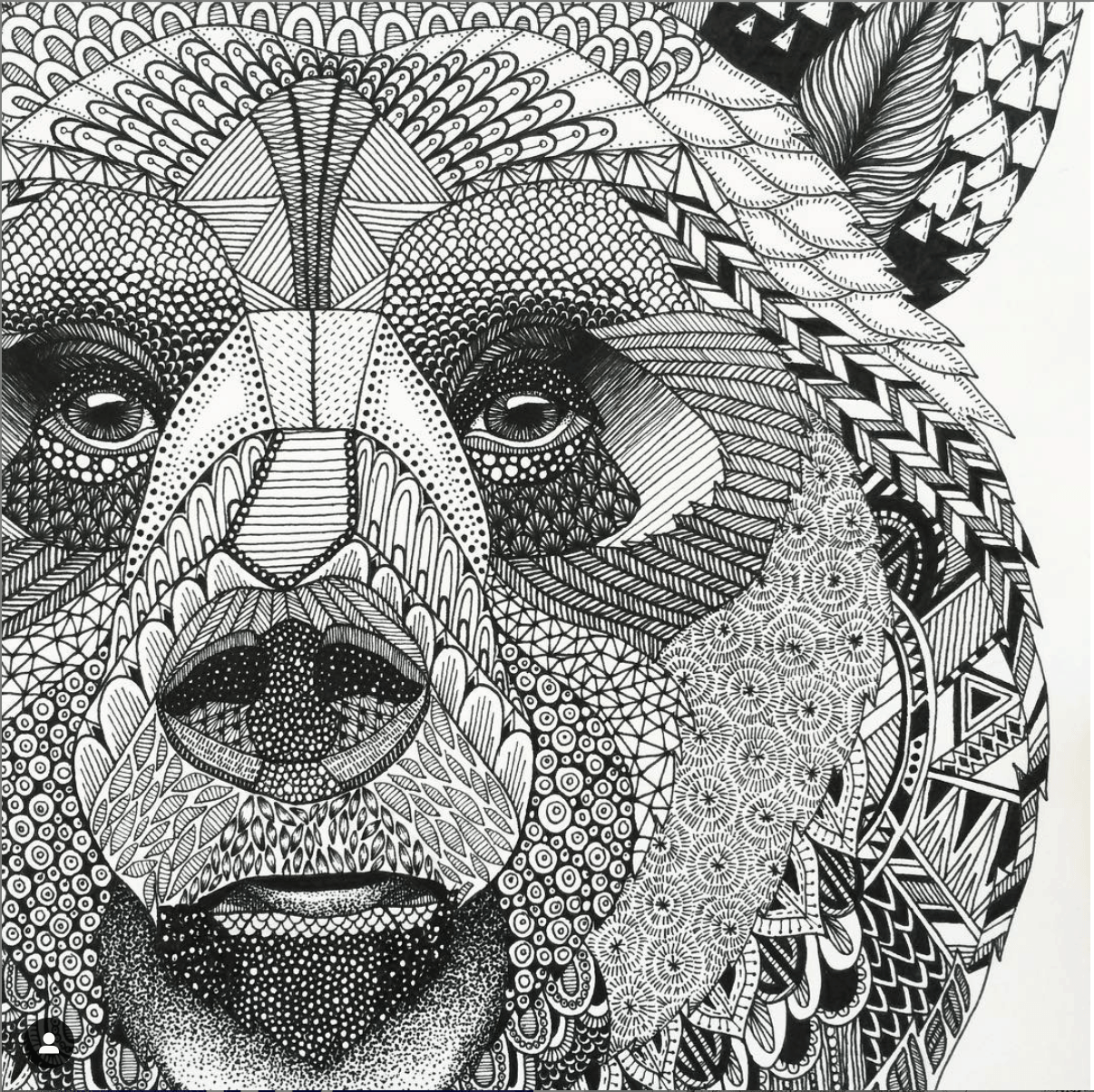 Hejnum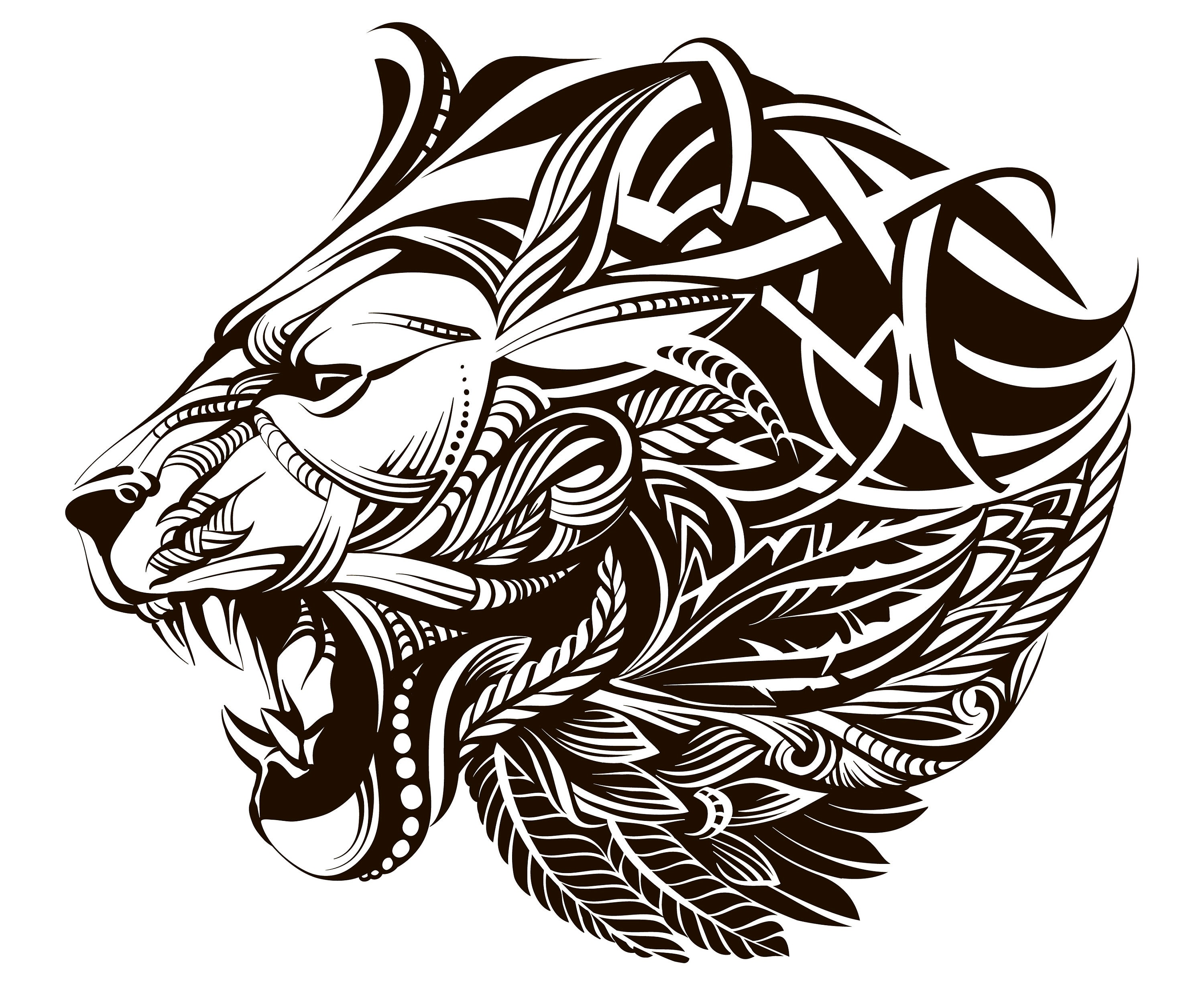 CTOCOPOK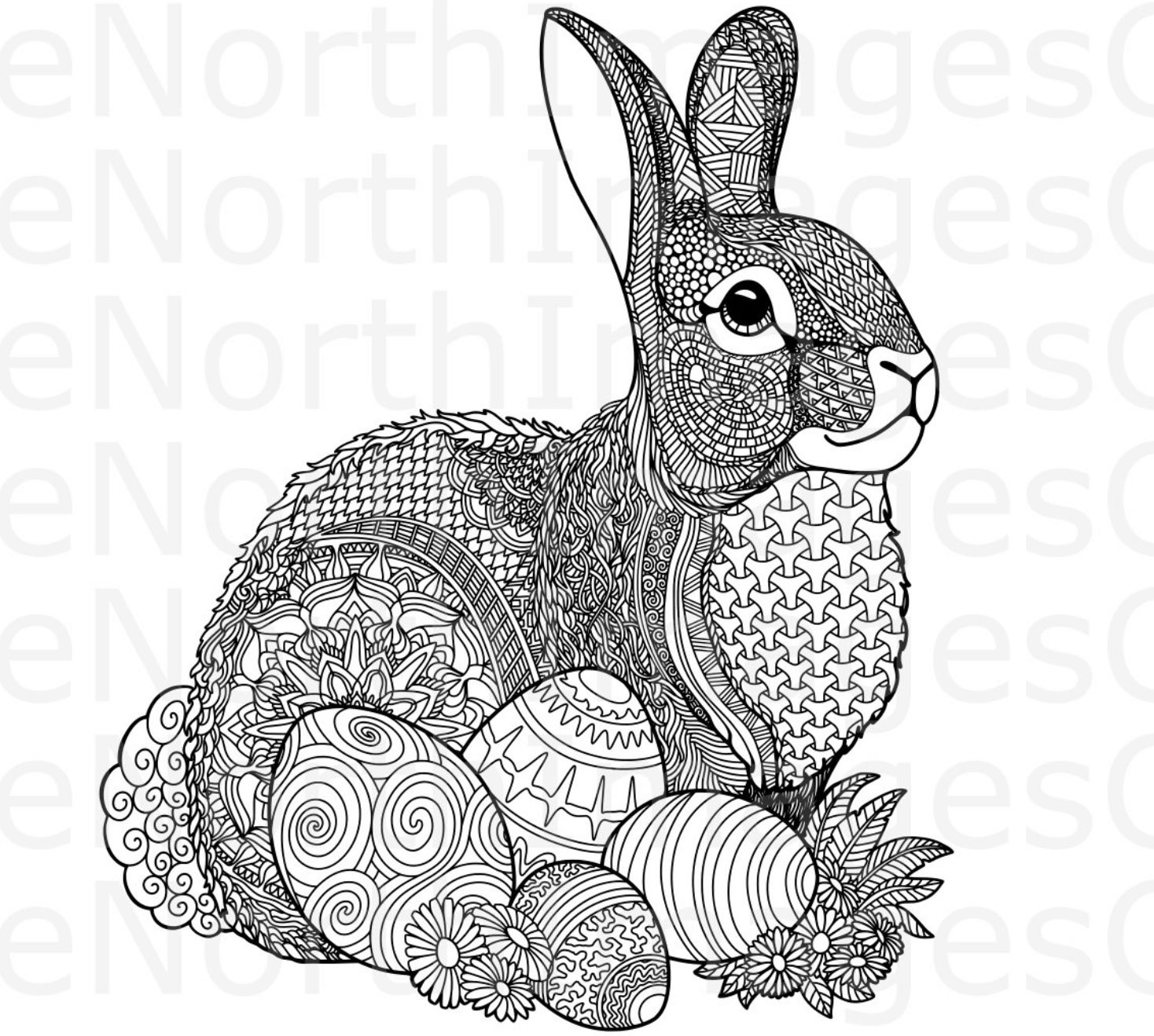 True North Images
Coloring Rocks
Cheryl Stieghorst
BioWorkZ
Animal Zentangle Resources
Patterns:
As mentioned above, here are some free printable zentangle patterns, and you can also take so many great ideas from the images above.
Outlines: I've included lots of links for animal outlines or templates to get you started, including my sea creatures outlines pack I have in my store. You can always do a Google search for animal outlines and see what you find!
How to Draw Animals: Artists Network has these animal drawing tutorials– probably better for kids making animal Zentangles.
The Graphics Fairy (I love her site) has this cute how to draw an owl tutorial, with links to birds, dogs, frogs, and squirrels.
Zentangle Supplies
Don't forget to stock up on your supplies! I recently ran out of ink in 2 of my pens within a day of each other, only to find I didn't have any backup pens in the house. TOTAL BUZZKILL.
Sakura Pigma 30062 Micron Blister Card Ink Pen Set, Black, Ass't Point Sizes 6CT SetBuy Now
Zentangle SourcebookBuy Now
Helix 360 Degree Angle and Circle Maker with Integrated Circle Templates, 6 Inch / 15cm, Assorted Colors (36002)Buy Now
The Great Zentangle Book: Learn to Tangle with 101 Favorite PatternsBuy Now
Neenah Cardstock, 8.5Buy Now
One Zentangle A Day: A 6-Week Course in Creative Drawing for Relaxation, Inspiration, and Fun (One A Day)Buy Now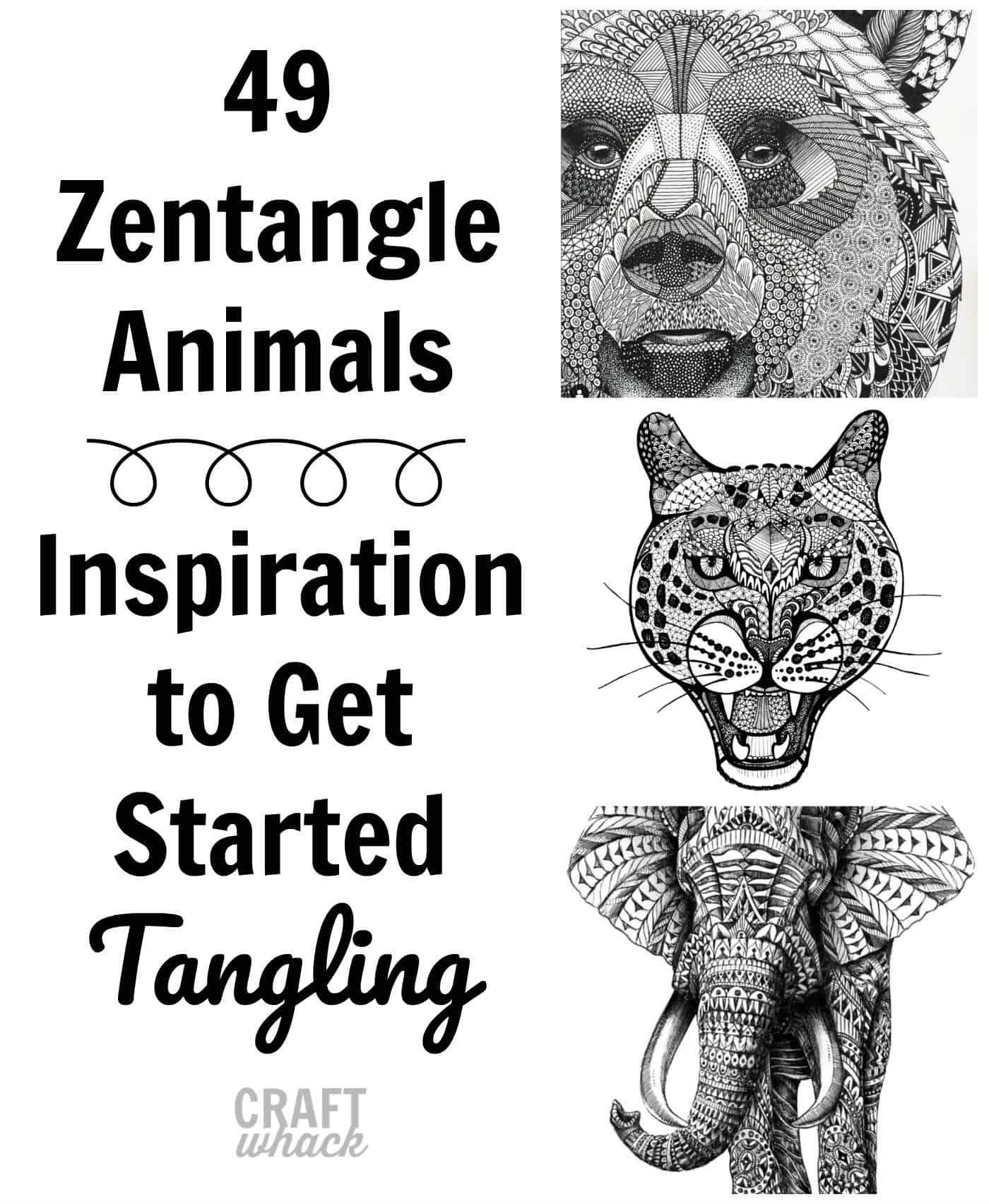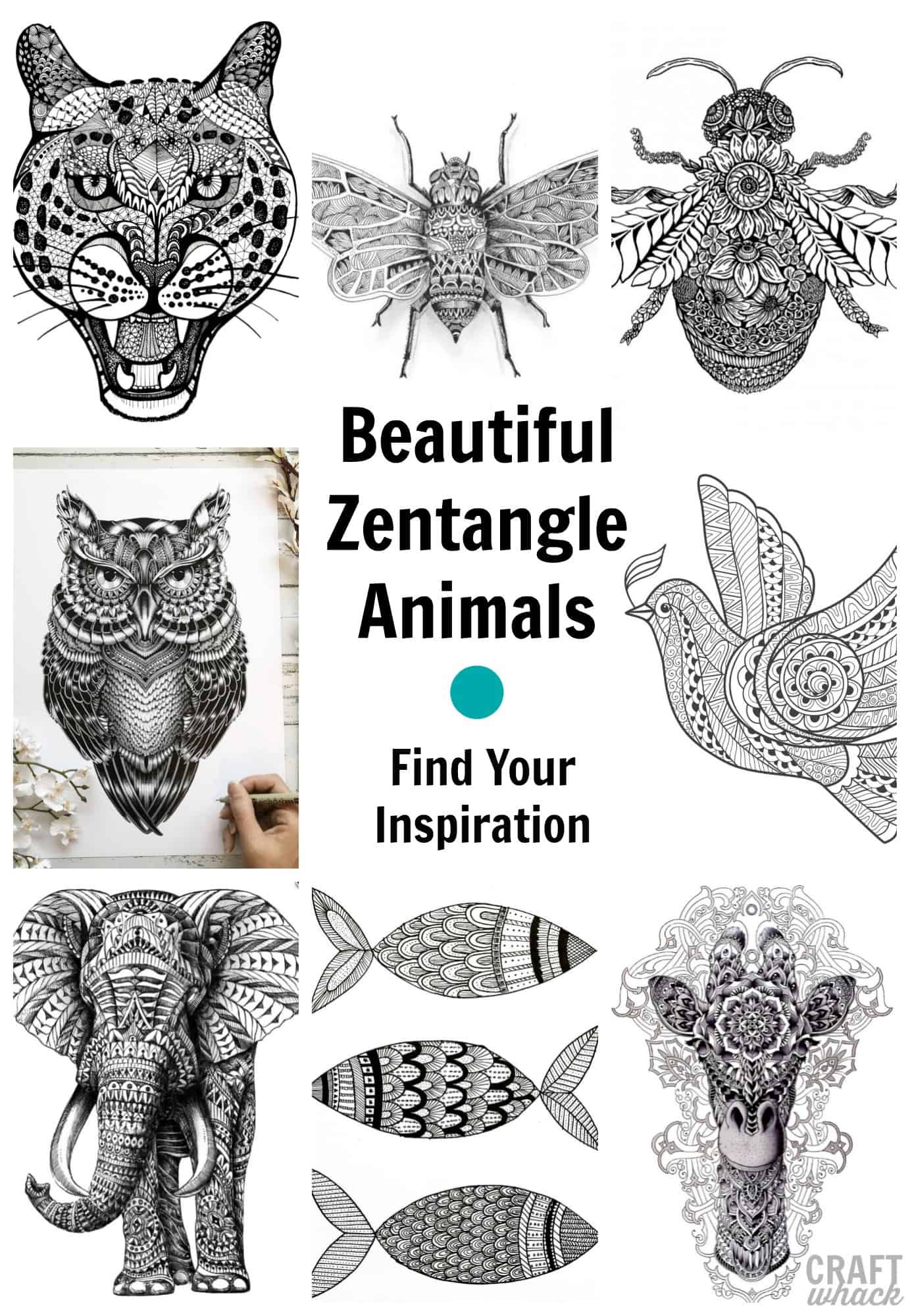 Comments
0 comments