It's time to explore watercolor techniques, and once you start, you'll want to keep playing with watercolor all day long. Seriously, forget anything else you had planned – we're going on a WATERCOLOR ADVENTURE. Grab that watercolor helmet, cause it's gonna be a bumpy ride. Put on your watercolor armor, cause we're getting dangerous. Sorry.
Actually, whenever I break out my watercolors, I am surprised at how versatile they are. They don't need to only be lovely washes, although that is certainly a fun way to use them. Depending on what you do with them, or what you add to them, you can get all sorts of cool effects. (Like using stencils with watercolors.)
I'll get right to the techniques, and then you can see at the bottom which materials I use and recommend. (There is a big difference in watercolor brands, and you don't want to suffer through the low-pigment, waxy watercolors.)
Watercolor Techniques
Frisket Resist Pen – This is so satisfying because of its precision. Draw where you want the paint to resist; let it dry. Paint over it; let it dry. Rub the frisket away. (Hint: don't let the frisket sit on the paper for too long after the paint is dry, or it eventually sort of sinks into the paper and is impossible to rub away.) This is a great technique to combine with some of the other watercolor techniques below.
Tape Resist – One of my favorite techniques to use with any paint. Lay down areas of painters tape, paint over them, then remove the tape when the paint is dry. I usually can't wait until the paint is totally dry, and remove it when the paint is somewhat dry.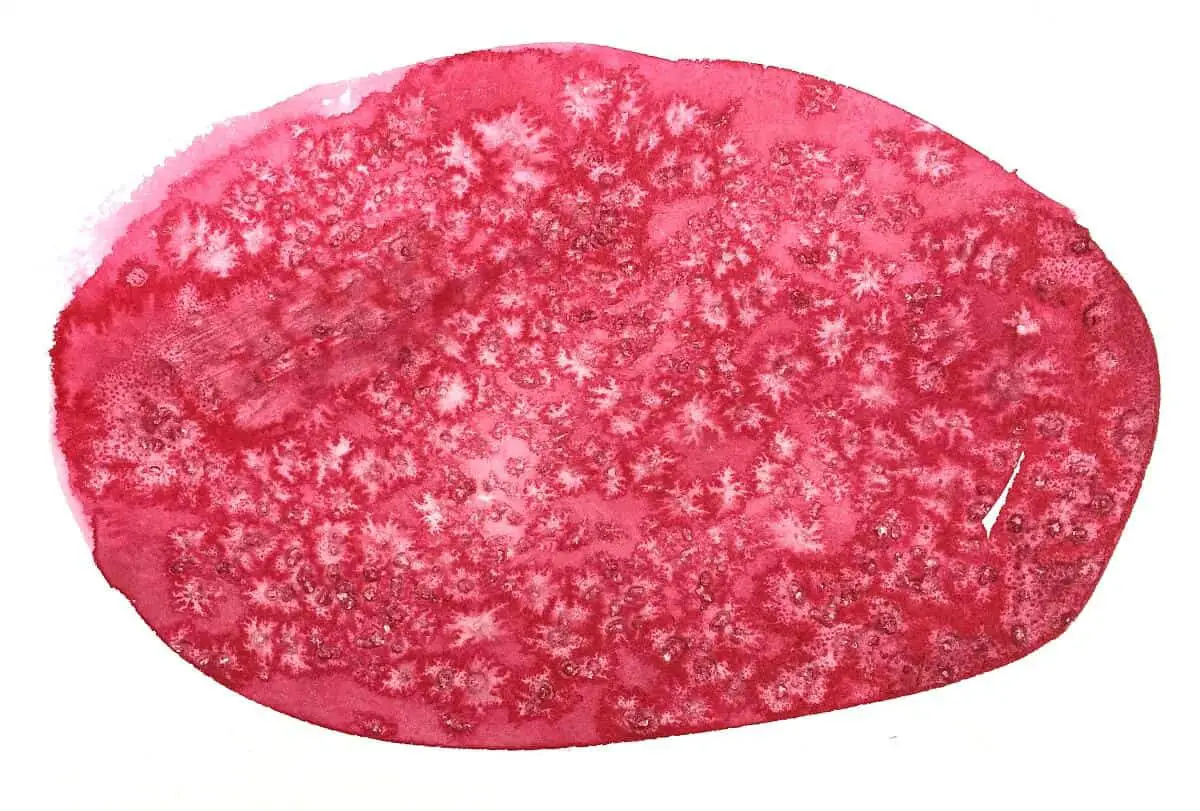 Salt on Watercolor – Paint the watercolor in a thick, wet area and sprinkle coarse salt on it immediately. I used sea salt. Let the salt dry, and then brush it off. It can be annoyingly stubborn to wipe off, so I recommend using a paper towel to wipe it off instead of your poor little fingers.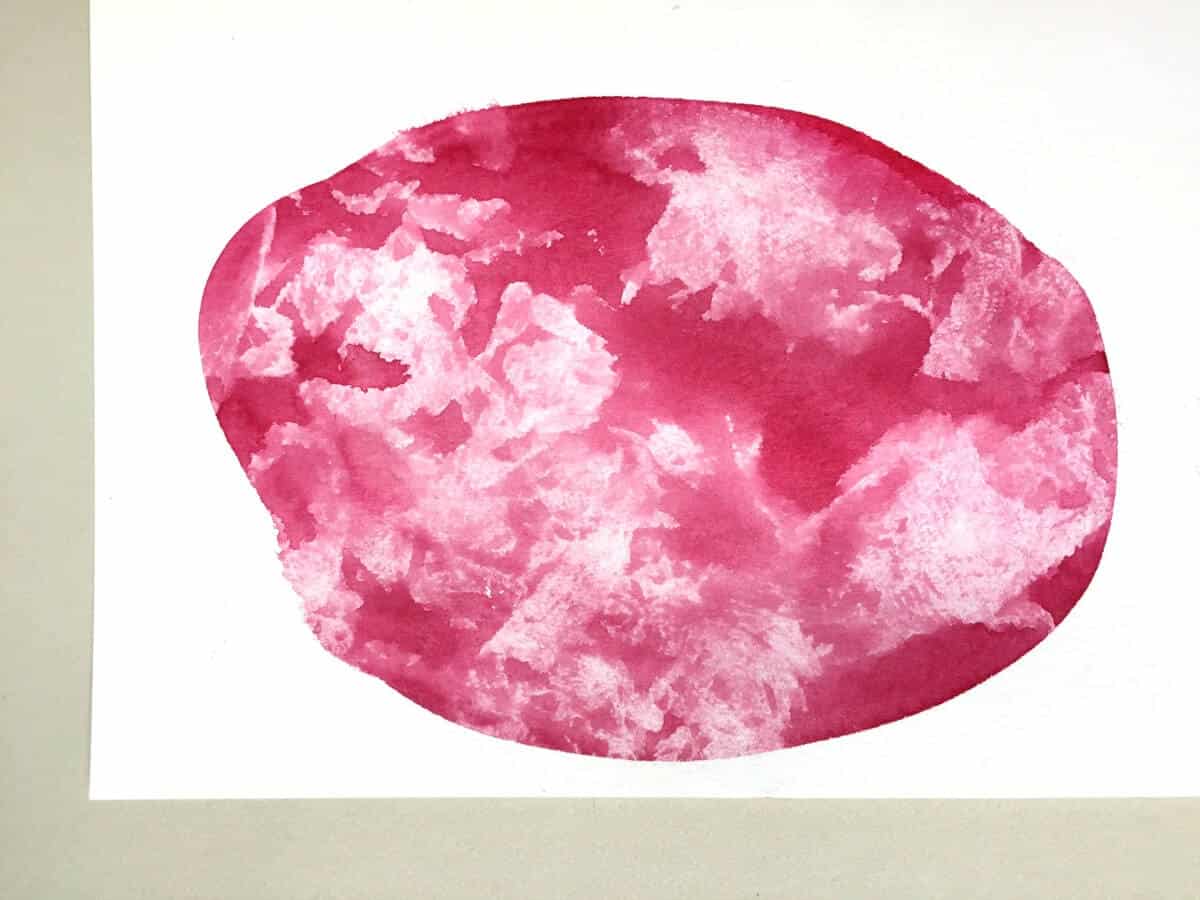 Paper Texture – Paint your watercolor, then while it is still wet, use a wadded up paper towel to gently blot some areas away to create texture. This is one of my favorite watercolor techniques.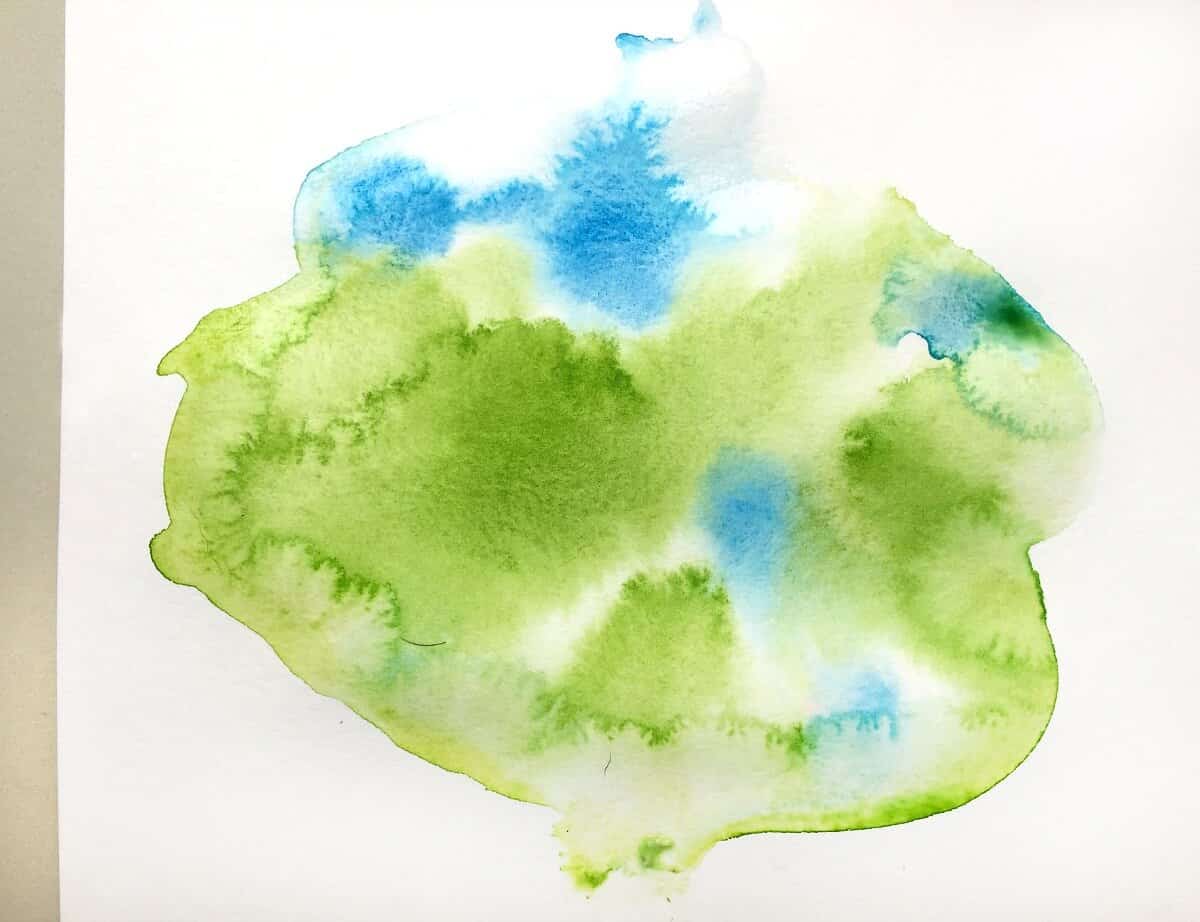 Paint on Water – Brush on a puddle of plain water, then dab slightly moistened watercolor into it. Watch it spread. Urge it on: go, little paint, go!
Water on Paint – Drip water drops onto an area of freshly-painted watercolor and watch it travel around. Don't bother urging the water on, it can't hear you.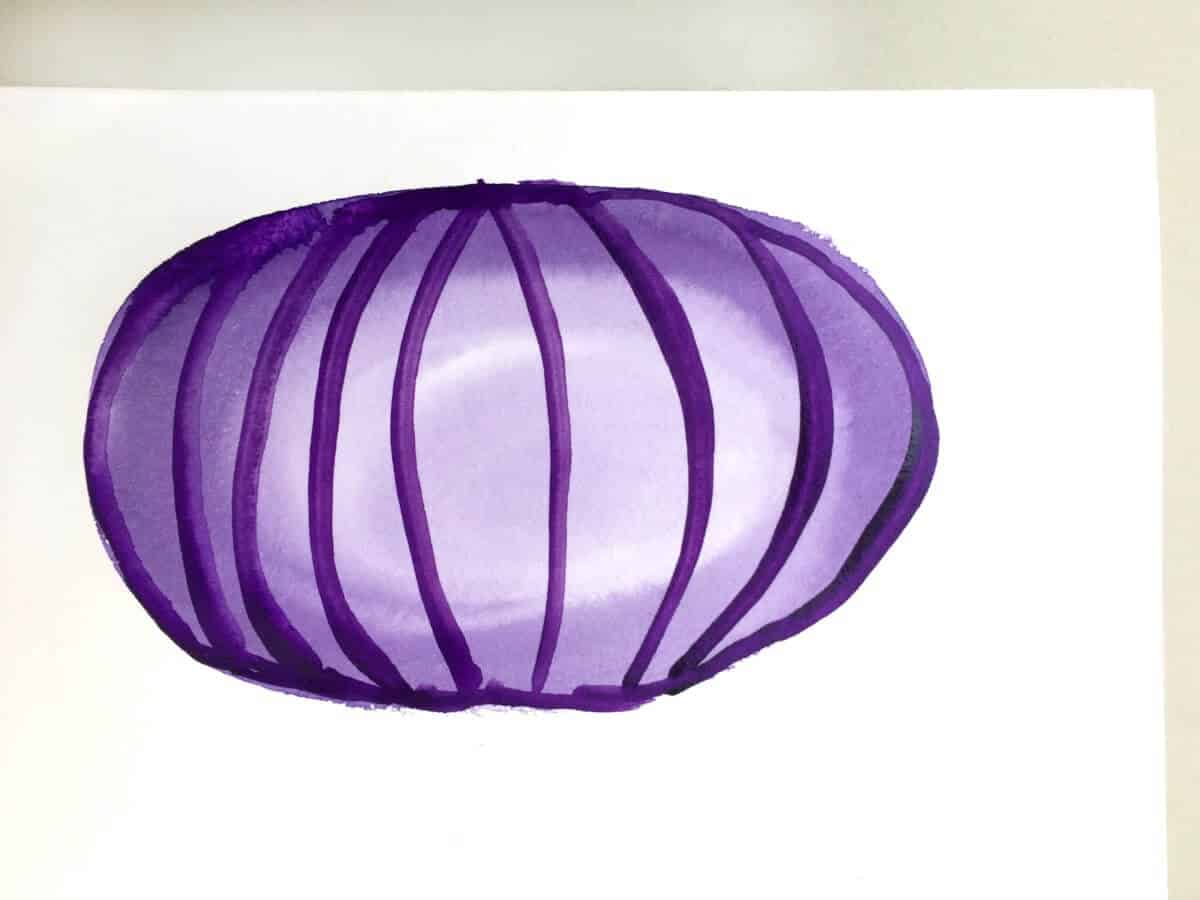 Paint Layers – Paint an area of watercolor, let it dry, then go back over parts of it with another layer. Try paint lines or loose shapes. Or use a stencil as seen in this project.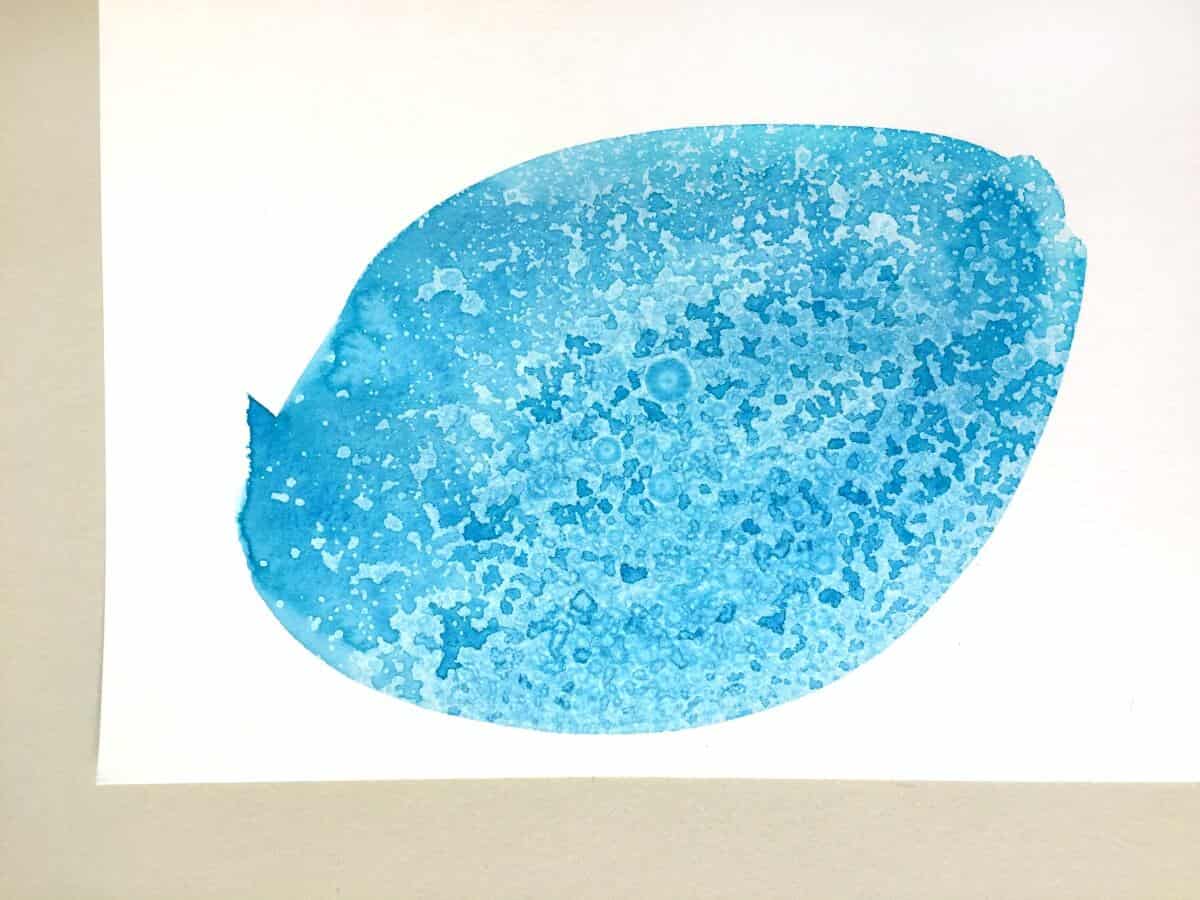 Alcohol – Spritz or drip rubbing alcohol onto a layer of wet watercolor. It has a similar effect to the salt, but you don't have to remove the annoying salt crystals later. Plus, it's instantaneously magical. (I sprayed mine on right after I painted the paint.)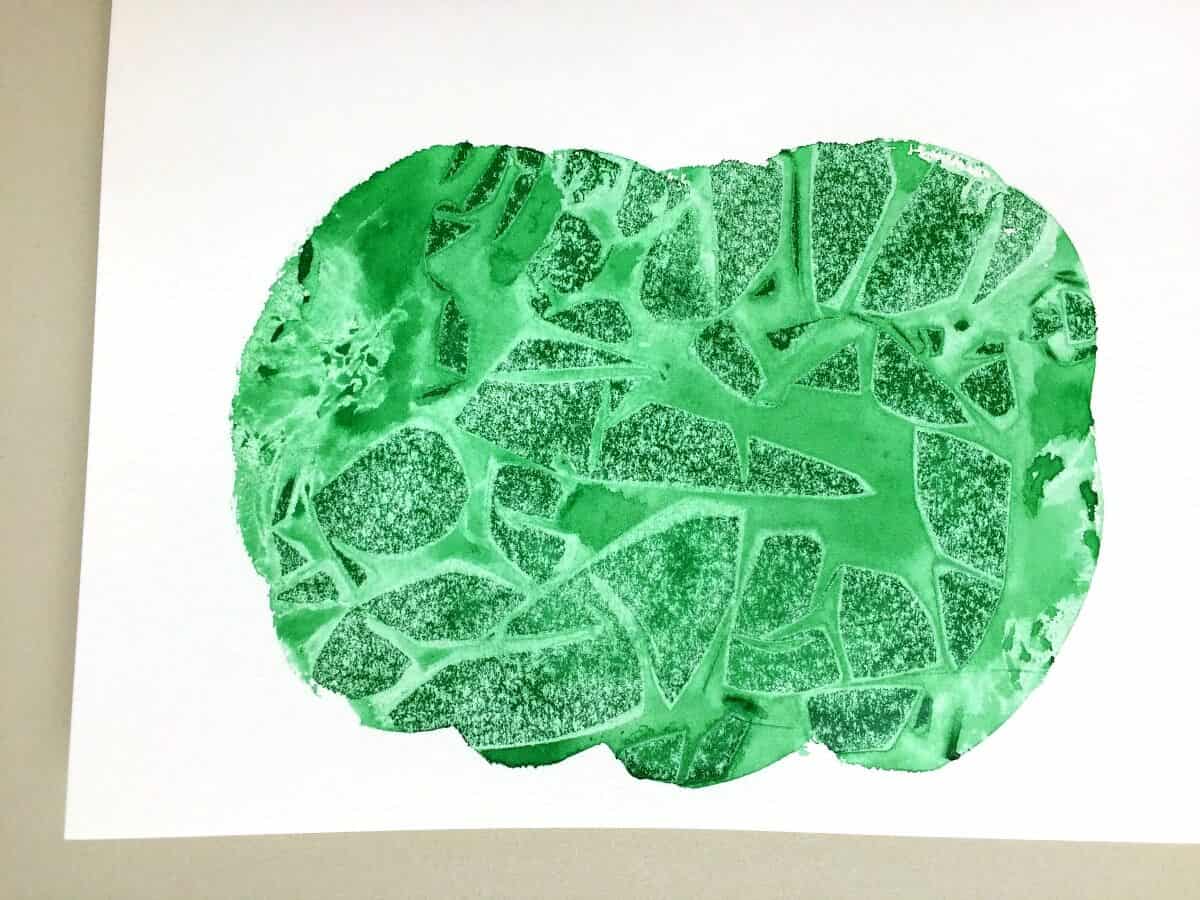 Plastic Wrap On Wet Paint – Lay plastic wrap down over an area of wet watercolor and reposition some areas with your fingers, adding in some pleats. Let the paint dry before you remove the plastic wrap. Doesn't this look like a microscope sample?!?
Runny Watercolor – Lay on the watercolor thick and wet and tip the page to let it run down. You can tap the paper a bit or add in more watercolor as you have the paper upright to encourage it to run. Turn the page around if you like, and you'll get cool runny lines going everywhere.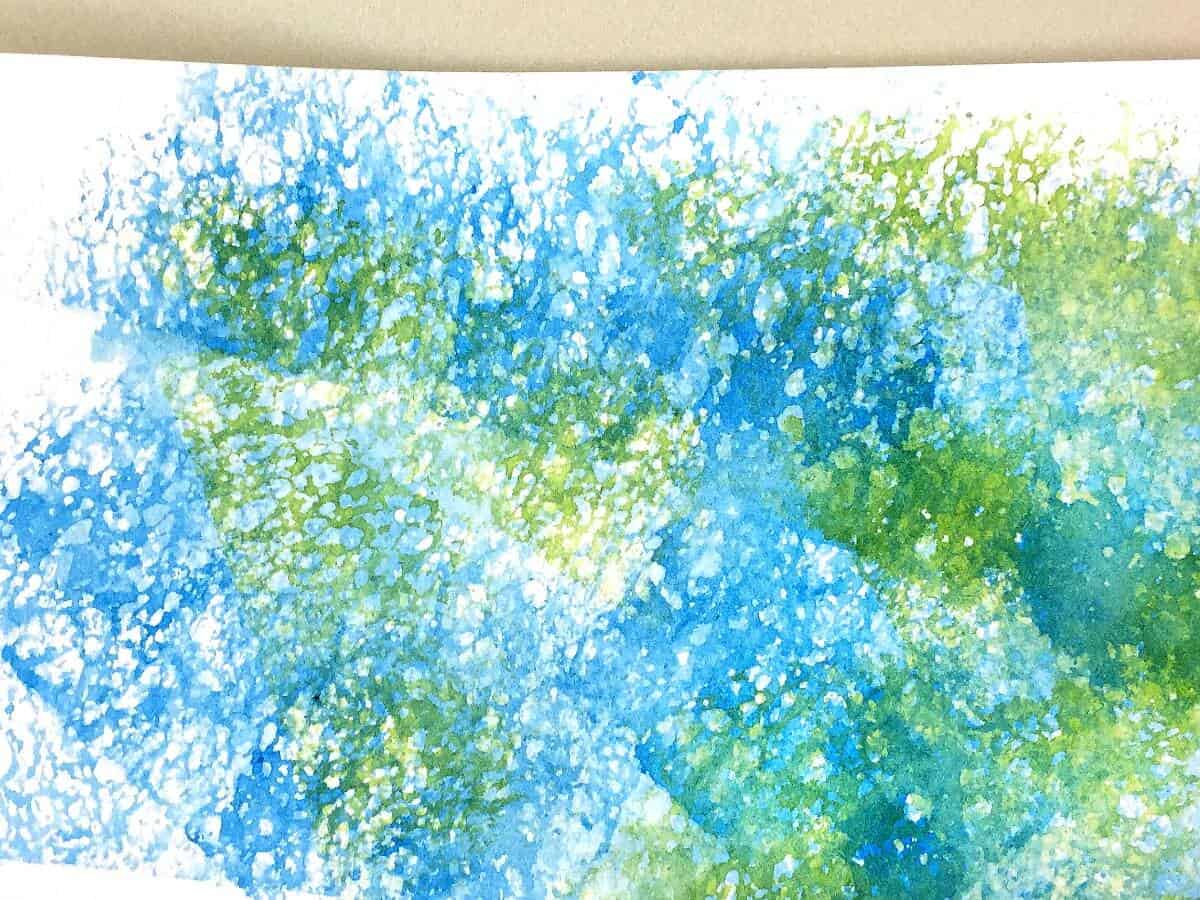 Sponge Painting – Brush the watercolor on a sponge and dab it on the paper. I added a few layers with 2 different colors. Honestly, I'm not a fan of this technique, because it reminds me of all that faux finishing and sponge painting that was all the rage in the 90's.
The Meeting Of The Paints – Paint 2 areas of watercolor next to each other, gently coaxing each side toward the other until they meet and swirl together a bit. You are an official watercolor matchmaker.
Wet On Wet Paints – I lay down an area of light blue, picked up some purple with another brush, and tapped it (the brush) over the wet puddle so it would splatter into it. This is fun to watch the mixing and spreading and experiment with adding a little of the second color, or a lot!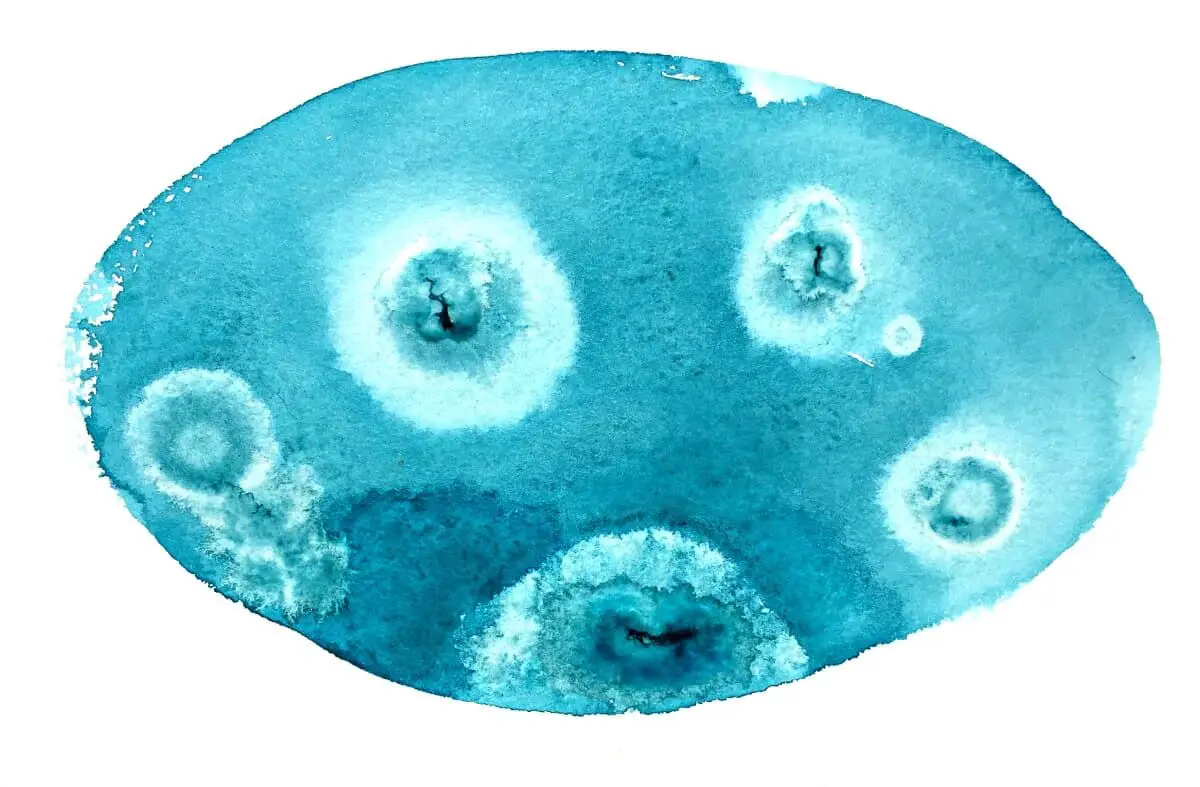 Castile Soap Drips – I spread out a good puddle of paint, and then dripped 5 drops of Castile soap from a trial size bottle. Not sure what made me try this, but it looks AWESOME.
More Bleeding – I painted an oval of orange, then a wet oval of yellow around it, so they would bleed together. This is absolutely the exact same watercolor technique as #11, so sue me.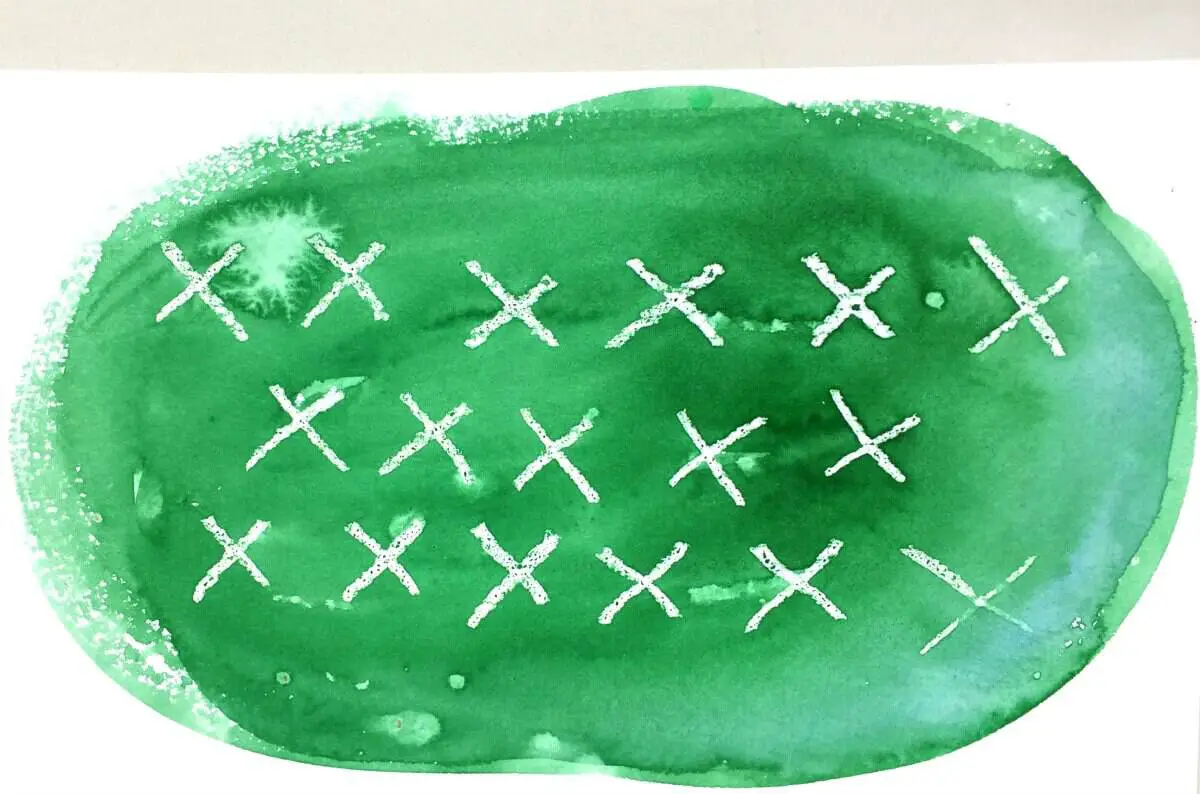 Wax Resist – Good old fashioned crayon resist. Draw with your white crayon, paint over it. So wonderful.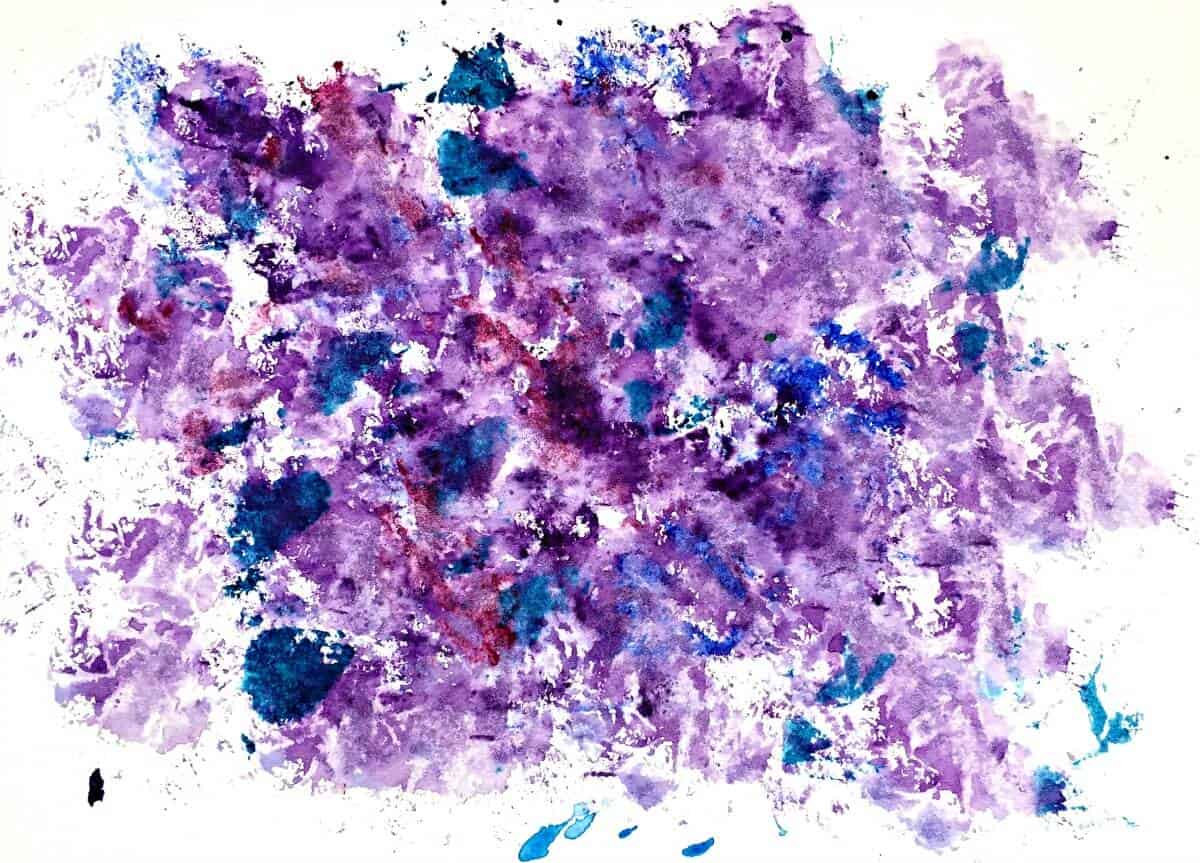 The Dab – Moisten your paper towel, bunch it up and dab it into some wet watercolor, then dab it onto your paper.
Splatter Paint – Load up your brush with wet, goopy paint, and tap it onto the paper. This is messy. So is life.
Blowing – Blob out a puddle of paint and blow out the paint with straws. This is probably the most fun you can have with watercolors.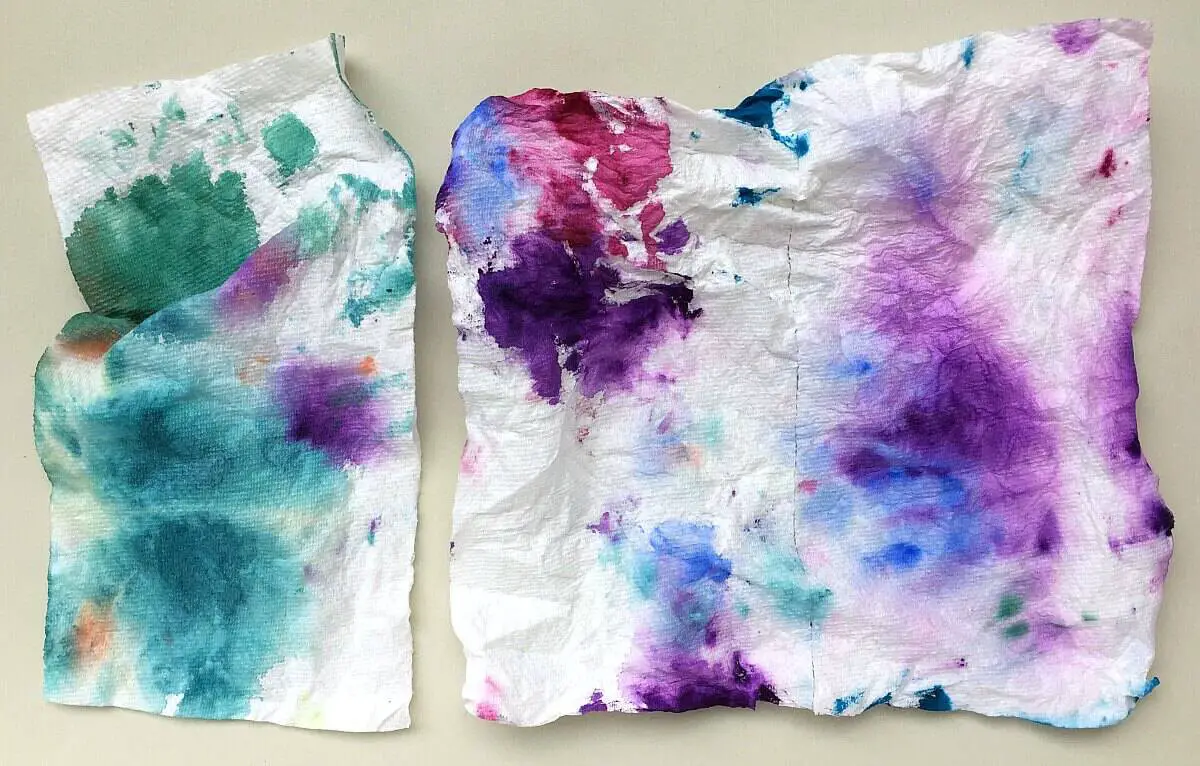 Paper Towel Tie Dye – Most likely you will have several paper towels that have been beautified by blotting off your paint brushes. Here are my ideas for these: Mod Podge them down to a piece of watercolor paper, cut them up and collage with them, rip them up and glue them into your art journal, draw on them, wad them back up and whip them at your neighbors.
Where To Use These Awesome Watercolor Techniques:
Art journals
Backgrounds for collages or other paintings
Homemade cards
DIY artwork for your walls
Use one or several techniques on a piece of paper, then cut the paper into shapes for a collage project
Cute little paper ornaments
Make paper sculptures out of them
Cut some into strips and weave with them
More Watercolor Projects
3 Techniques for Watercolor Resist
Tape Resist Watercolor Flowers
Materials
Watercolors – These are my favorite pan watercolors. They have lasted me forever, and the colors are lush and rich. The paint flows like a beautiful waterfall. If you click through and look at the bigger photo of them, that dark color right next to the Sienna Brown – looking color is my favorite. It's like a deep, rich plum-red, and I want to marry it.
Watercolor paper I think these pads of watercolor paper are great; especially if you are playing around. Feel free to level up to fancy watercolor paper if you are making wall art.
Watercolor Brushes – I used 2 brushes for all of these sample techniques – a fat flat brush, and a fat round one. Probably size 8, but I'm at Starbucks right now and can't check the size. LOLZ
Frisket Resist Pen or Liquid – use the pen if you want more drawing control, or the liquid if you want to cover more area or want a looser coverage.
Coarse salt
Paper towels
Rubbing alcohol
Straw
White crayon
Castile soap (I used Dr. Bronners)
Sponge
Plastic wrap
WATER
Share This Awesomeness: