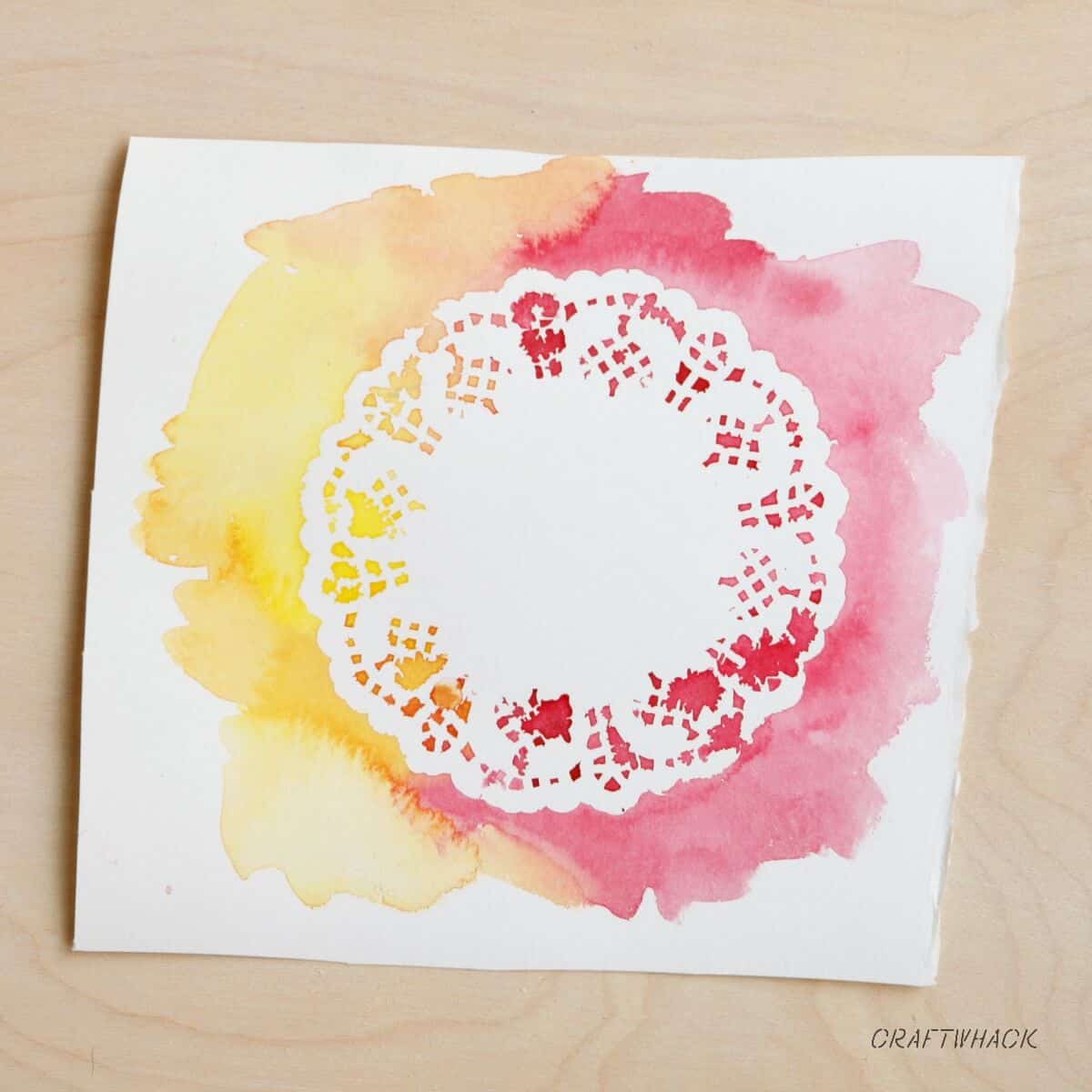 You've officially watched too much news, your eyes are bleeding from your computer screen, your kids are finished imploding for the night, and you need to calm your brain the eff down before you drink a bottle of wine. It's obviously time to break out the watercolors, because you need a mini creativity retreat. 
Watercolor may be the most fun art material to just whip out and play with, all impromptu-like. If you have good watercolors, you have ready-made lovely colors, there's so little set-up, and you can make art in no time.
Why has watercolor become so popular lately? It has this amazing translucency to it, and it does fabulous things on the paper. Experimenting with watercolor is half the fun. What happens when you add more water? What happens when you drip it onto the page? Use less water? Push one color into another? There are so many fun things you can do with it to take into your art journals, sketchbooks, or simply onto random pieces of paper you then pin up all over your house.
This post focuses on using watercolor to fill in the open areas in stencils and doilies. I have zero use for doilies except for when paired with watercolors, but then they just make magic. Stencils are always fun, but sometimes it's hard to know what to do with them, so here are a few stencil and watercolor ideas.
1. I like these random oval and circle stencils because you can use them for beginnings of all sorts of art. Here I just painted inside with watercolor, waited for it to dry, and took my Micron 1.0 pen to them to draw around the outsides, thereby making cool labels. You can use these labels for letters, planners, Bullet Journals, boxes, anywhere you want a little piece of prettiness.
2. Doily Madness! I'm using mini doilies here, placing them on the paper, and then painting watercolor over them. Use a couple of different colors and add more water into the paint around the edges to spread it out further on the paper. You can pick up the doily right after you've laid your paint down, and see what sorts of cool results you've gotten. I love the imperfection of this process, because you aren't left with crisp, precise lines.
3. I had some leftover sticky stencils from this stencil stool post, and used them to make an ombre-ish look on paper. I rinsed the stencil off and patted it dry with a towel between each application so I wouldn't smear leftover paint all over the place. It's hard to find sticky stencils when I just had a search, but Simon Says Stamp has so many great stencils.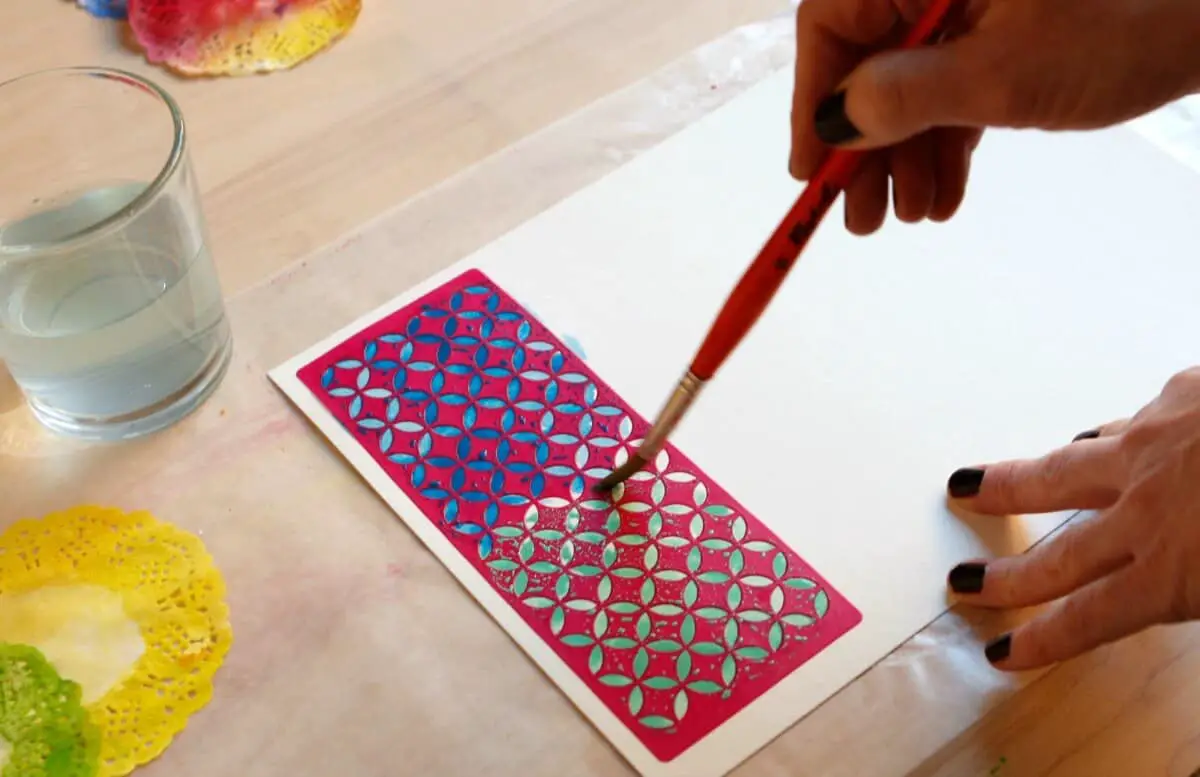 Materials
Paint: I adore these watercolors beyond reason, not only for their gorgeous colors, but they are smoooooth.
Paper: I used Rives BFK printmaking paper because it is absorbent and thick and wonderful and I use it for so many projects. I also used a few pieces of watercolor paper, which is always good to have on hand.
Doilies: I used 4″ doilies.
Stencils:
Decorative abstract designs from Simon Says Stamp
Crafters Workshop has some good ones
Ooh this honeycomb stencil is cool.
Basic stencils are easy to find on Amazon or at craft stores.
More Watercolor Learning
If you find yourself smitten with watercolor and want a class you can take anytime you feel like it, try CreativeBug for their amazing only $4.95 a month classes oh my that's a good deal, right?
I have a post of 20 watercolor techniques that you will love!
Check out my favorite art materials page for the top stuff I use and love.
Pin It, Bro: