I just realized that I have 2 color charts, but no color wheels in my art studio, so I started researching color wheels to buy.
A Google search for color wheels will immediately jettison you into a visual wonderland of non-stop circular rainbows, and that is where I stopped my search and just basked in all the pretty.
Naturally I wanted to share all the pretty with you, so just spend some time enjoying all these color wheels.
Color Wheel Charts
Printed color wheel charts are indispensable tools for any artist or designer. I can't believe I don't have one or several hanging around my studio. I've always stubbornly gone the intuition route when it comes to color, which was fine, but now I'm ready to take advantage of some helpful tools.
This color chart is super-popular with textile artists, and features slotted wedges so you can get your swatches right in there to compare with the different colors on the wheel.
One side of the wheel is pure colors, while the other side is tints and shades of the color.
(As I write this post, I'm seriously having thoughts like, "Oh, that's such a useful tool. What a great idea." Why have I held out on color wheels for so long?)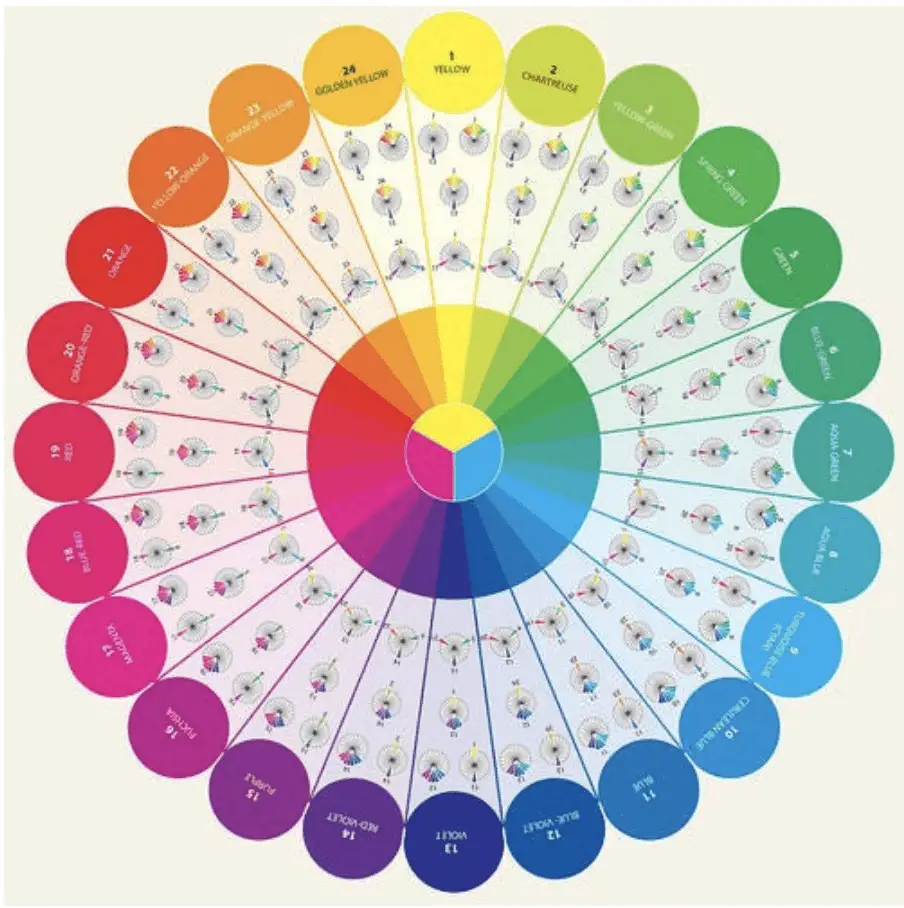 This card deck is PACKED full of color information. You get your pure colors along with tints and shades, color plan suggestions, plus some basic color theory. Each color includes the CMYK info as well as RGB and Hex#'s!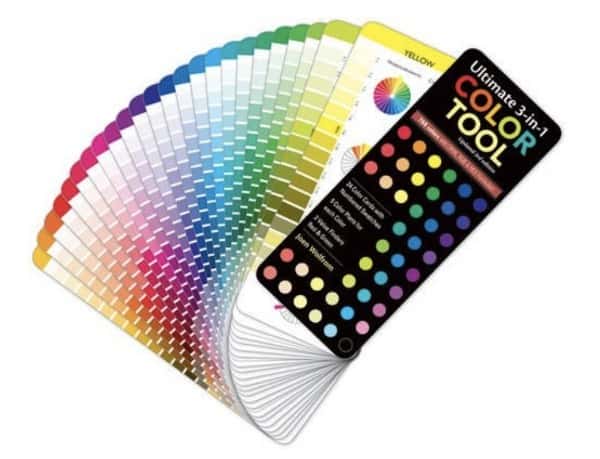 This is a color wheel I've seen around for a while, and it seems to be a good basic wheel. It gives you the primary, secondary, and tertiary colors, and then you spin the top part around to see what you'd get if you mixed a color with another.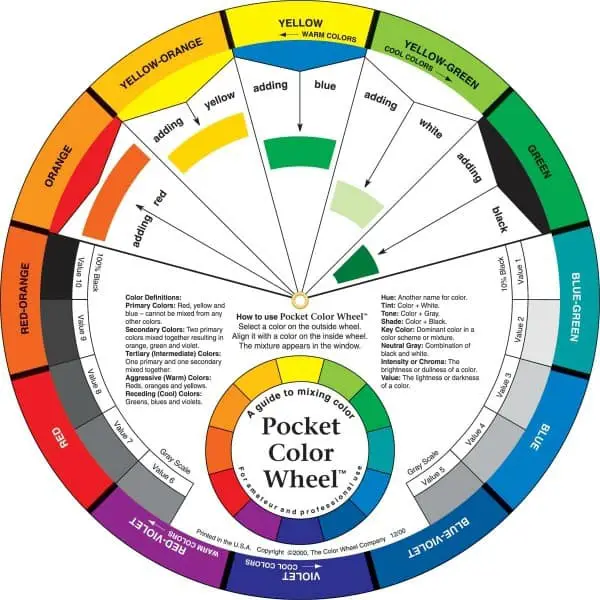 Handmade Color Wheels
You can make your own color wheel with the help of a full paint set, and it's actually a great exercise for artists and students to get familiar (or reacquainted) with how colors work together.
Here are some lovely examples I found of handmade color wheels for your inspiration.
This color wheel made from food dyes was once available to purchase, but the link doesn't seem to be working any more. Still, this seems like a pretty cool idea, huh?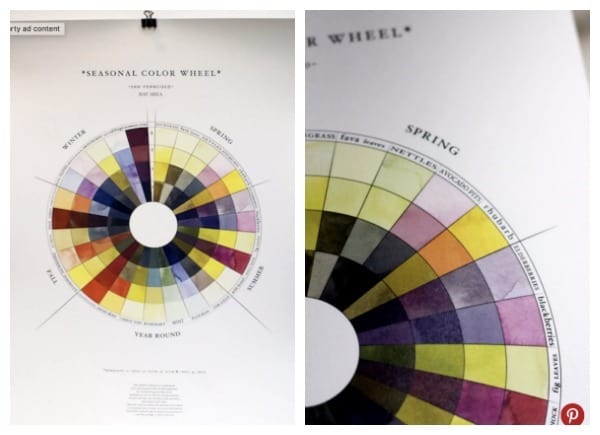 This hand-painted color wheel makes me want to pick up some watercolors right now and replicate it. I love that it is from a post on how to choose colors to dye your hair.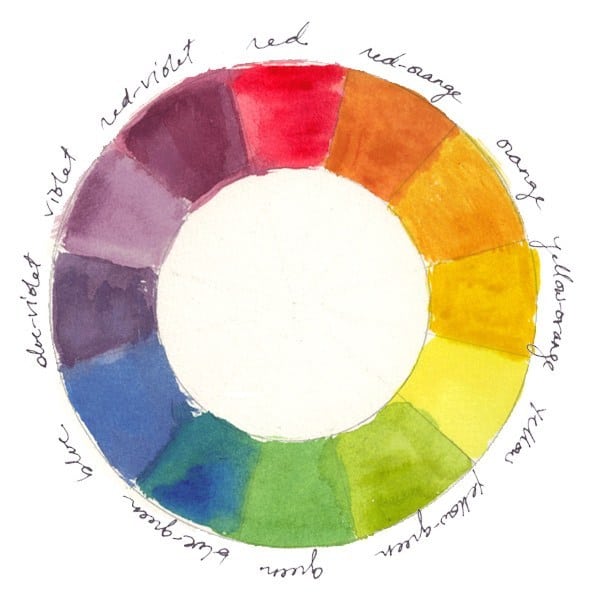 Embroider the color wheel! Yes! This color wheel sampler can be yours, you can make one, and then show it off to all your friends who will want to make one of their own. Or better yet, host a craft night and make everyone do these.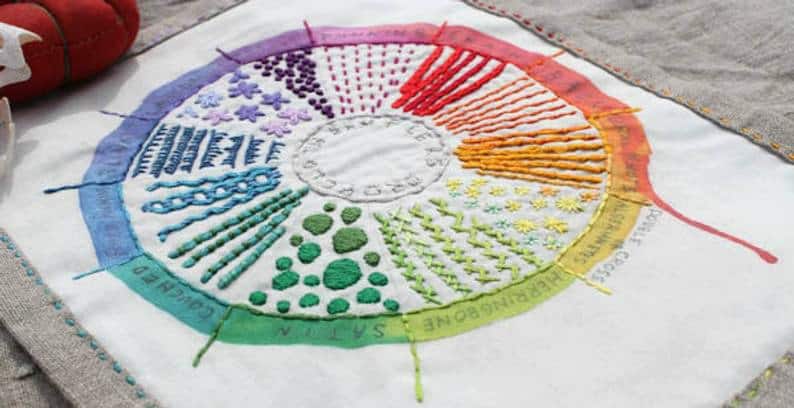 This pretty color wheel is actually part of a whole post on how to pick colors for mandalas. She also offers a color theory course that looks fun.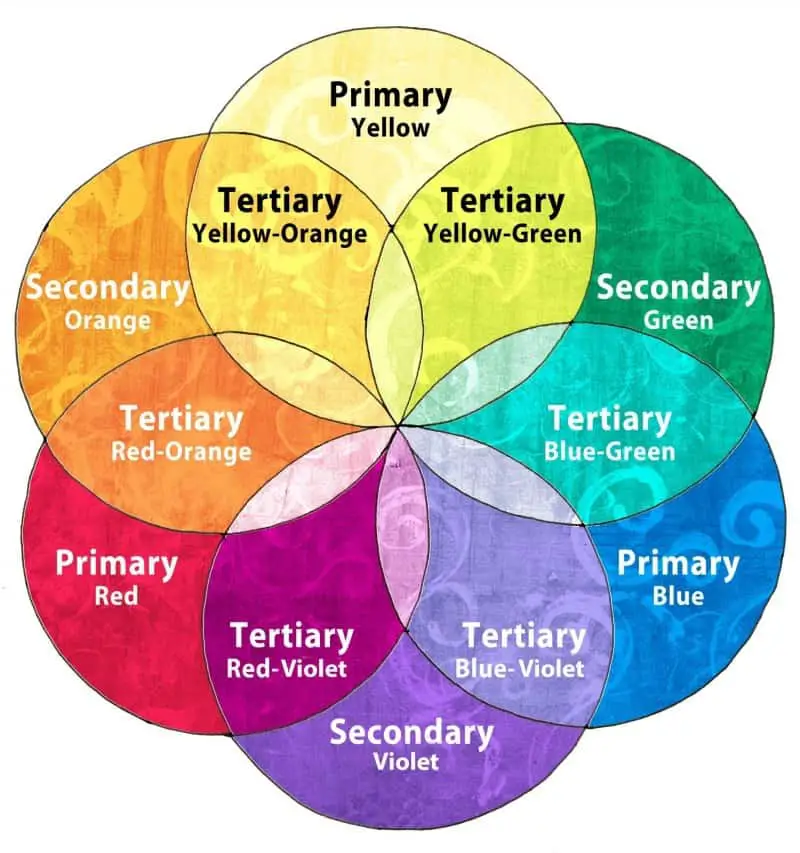 EEK! What a great art print for kids from Clementine Kids.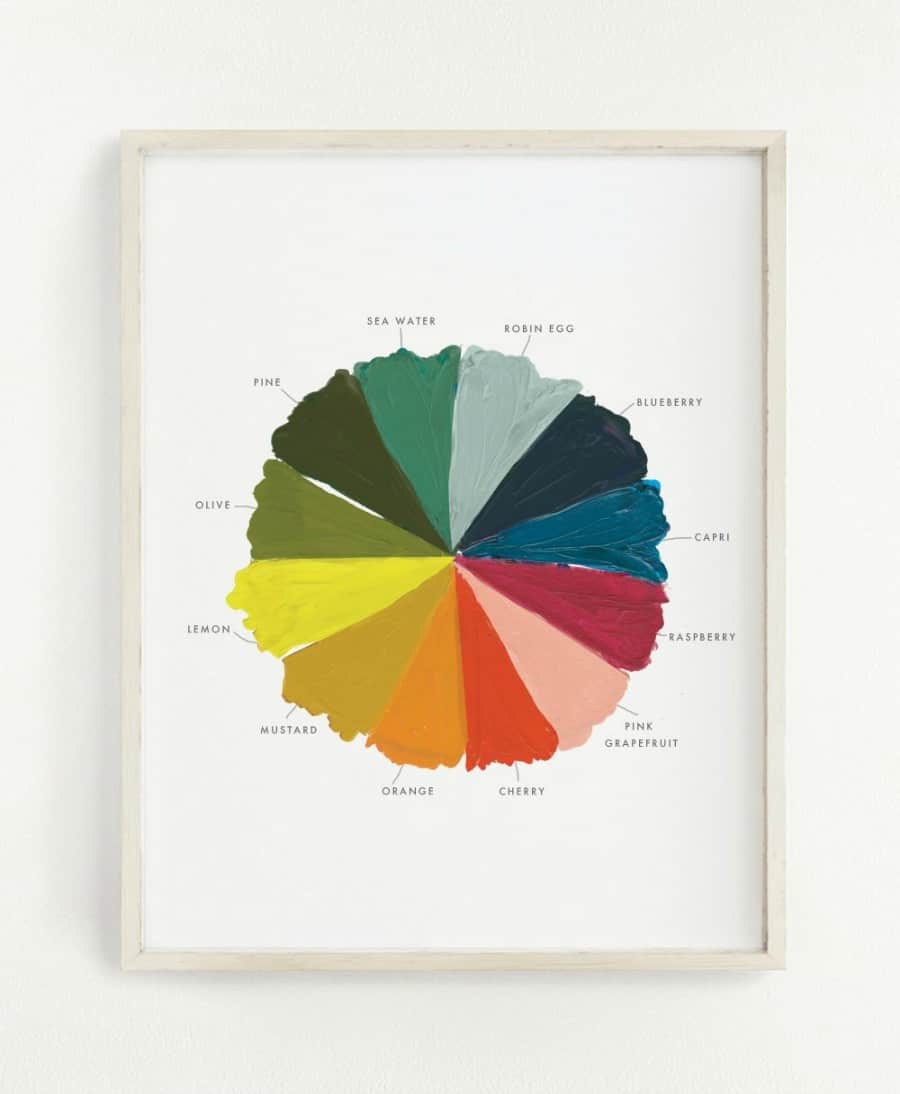 You can even make a color wheel clock if you buy a wooden clock blank and paint it. This is a fun project for kids.
Let's wrap these up with my favorite color wheel, the zebra color wheel. It's one of the examples of a Photoshop color wheel project by Art of Apex High School.
Cool Color Wheel Extras
When I spied these, I got all squealy and fell in love. I mean, combining cool retro color wheels with little notebooks is enough to knock me stupid for a while. These are just a no-brainer must-have.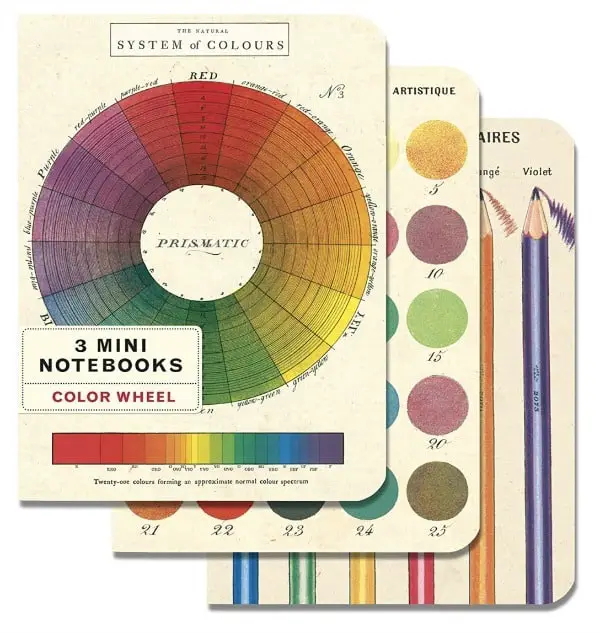 This pack of 10 blank color wheels is great for artists and students who are wanting to get hands-on and figure out their own charts without having to draw a bunch of charts first.
Art gift alert! This little color wheel pendant veritably shimmers with beautiful colors.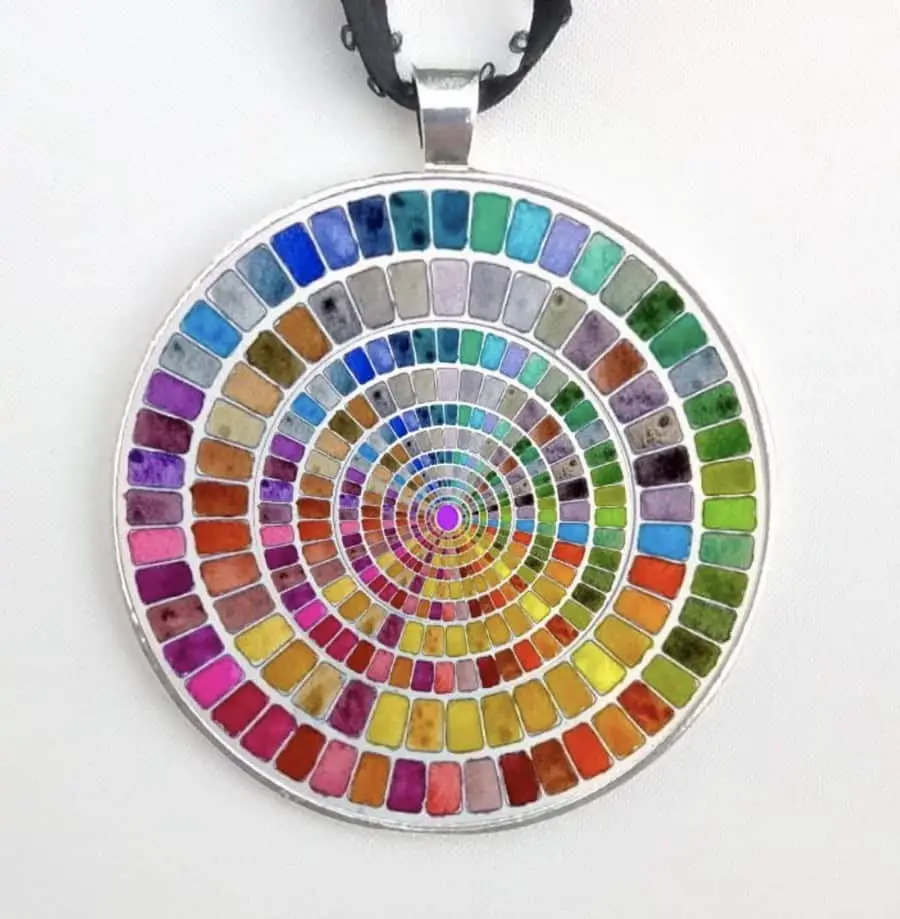 This is a beautiful 18th Century French Chromatic Color Wheel. I love that it's colorful, but not glaringly so. Wouldn't this look fantastic tucked into your gallery wall?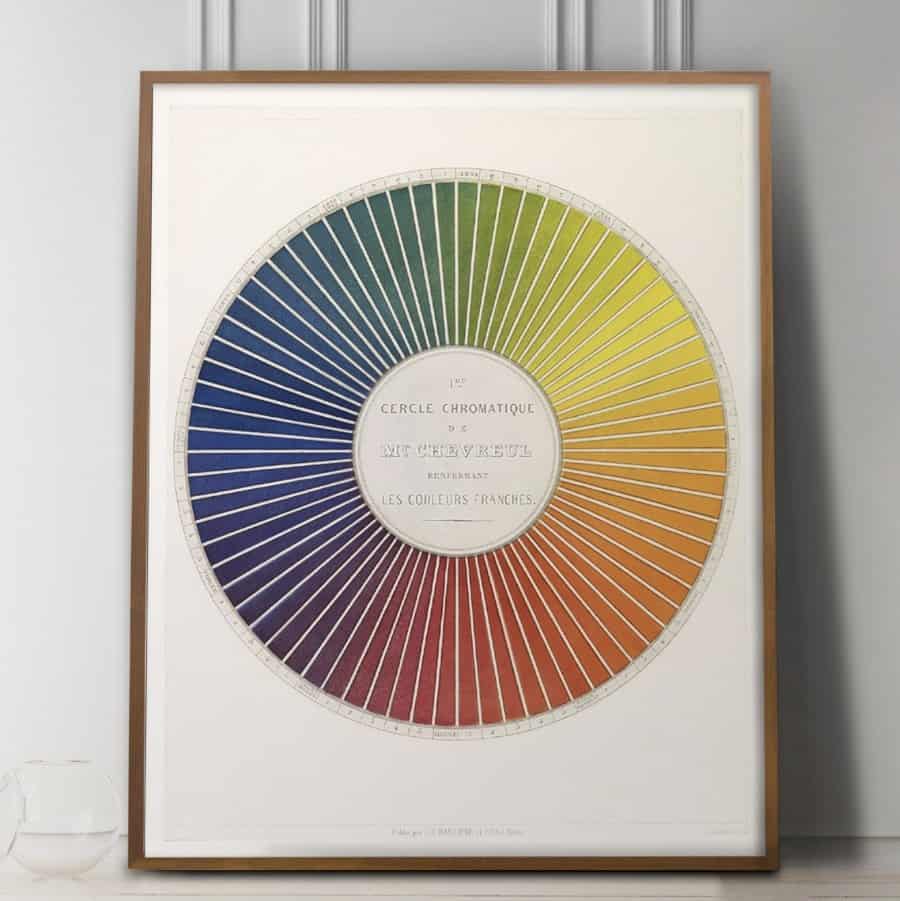 Little teeny tiny color wheel earrings will make people come up really close to see what prettiness you are wearing. Be prepared. 🙂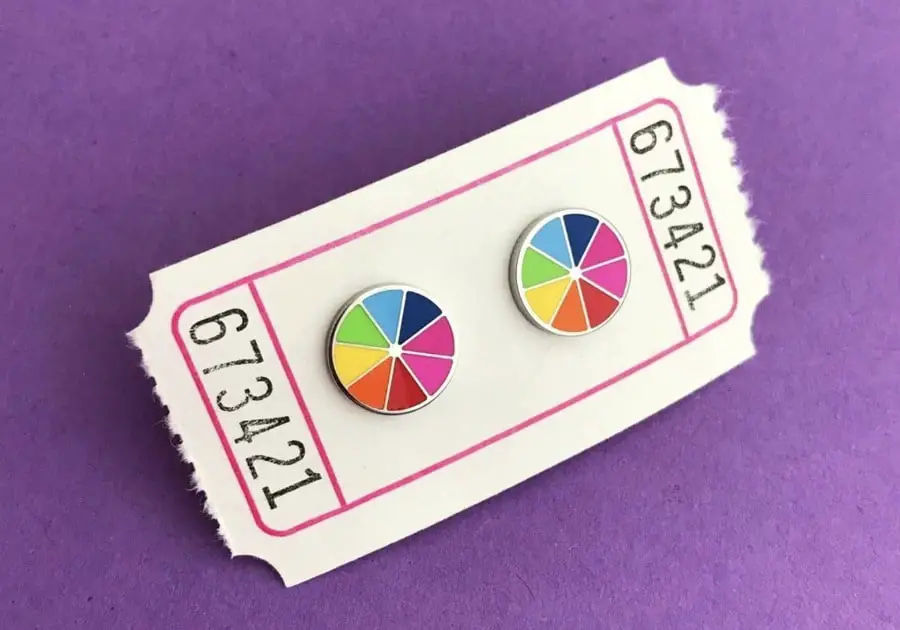 Canva has an interactive color wheel to help you pick colors for online use. This tool will help you choose all sorts of color combos based on the parameters you choose, and you'll learn some color theory along the way. (It's slightly addictive once you start playing with it.)
Like these? You might like reading about The Golden Ratio in Art, or take in an eyeful of rainbow doodles.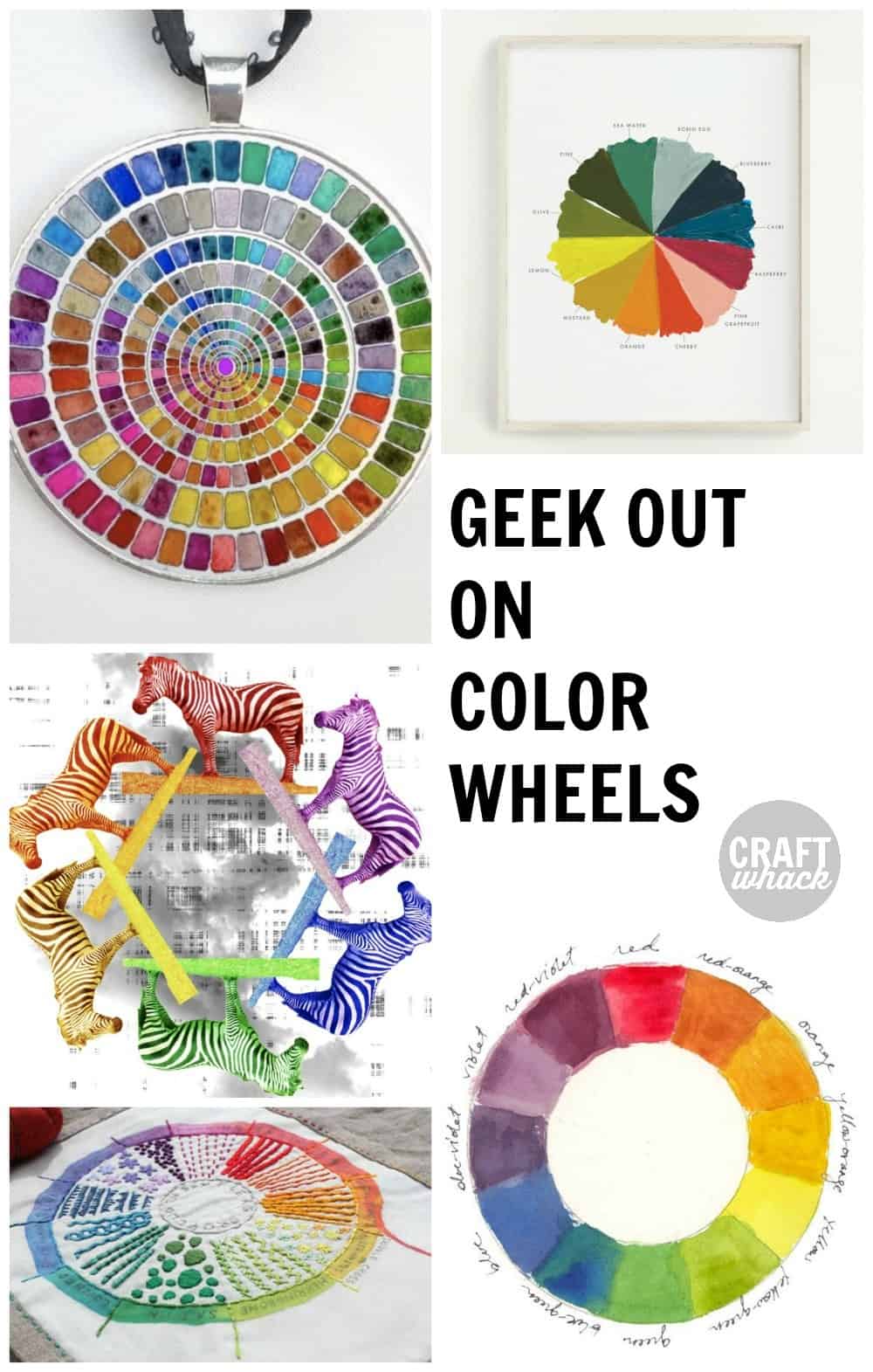 Comments
0 comments