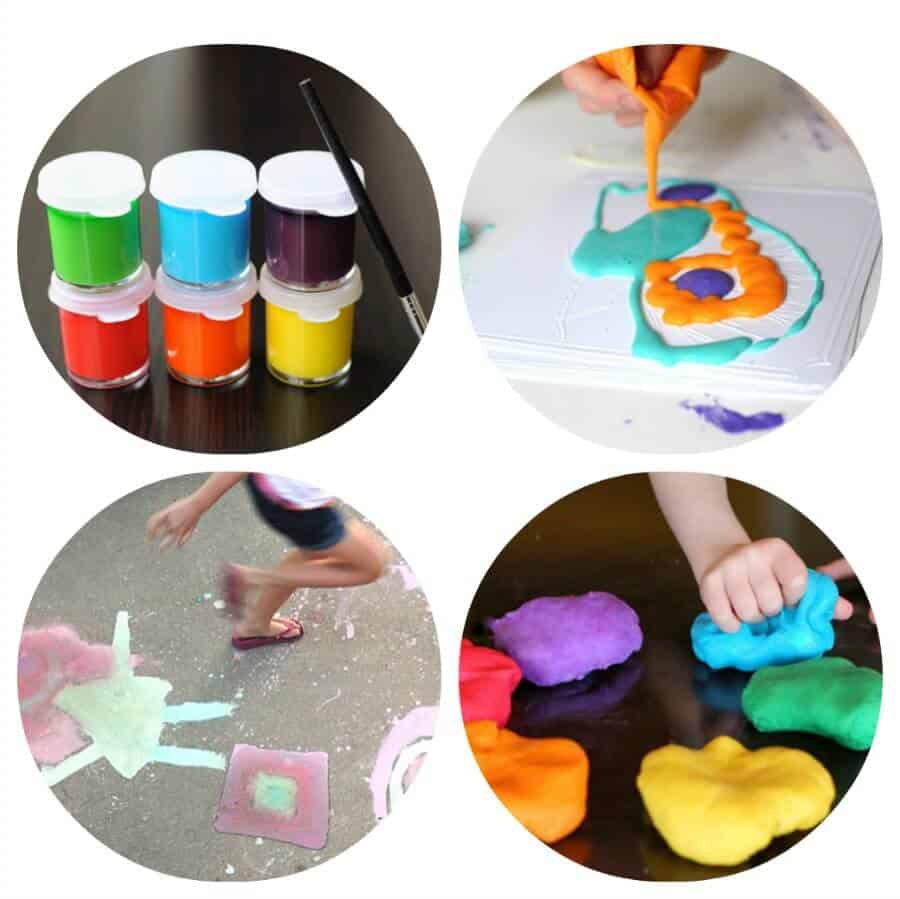 Sometimes it's fun to just DIY your own art materials. It makes the art-ing process all the more fun, and is a creative endeavor itself. I think it's kinda cool to be able to involve kids in the process, so they see that art supplies don't always have to come from a store. Similar to cooking with them, they can learn to enjoy the process and experiment with the final products.
You may just have a future art supply chemist on your hands. Hello, little Mr. Sharpie. Hello, Miss Crayola.
Here are the DIY art materials:
DIY microwave puffy paint. Oh my goodness, this one is a winner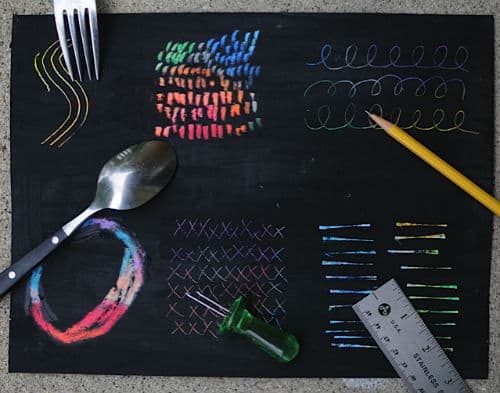 5. DIY gluten-free (edible!) playdough recipe
7. Sidewalk Chalk recipe This one looks deceivingly simple, but it always keeps my kids interested for sooooo long
8. DIY clay – all sorts of recipes here
9. Finger paints – using flour and water
10. Dying pasta bright colors – use it for mosaics or stringing up as jewelry
Do you, or have you attempted to make art materials? Obviously they aren't going to be the scientifically researched art materials, but how cool is it to make art with something you've made yourself? Artistic process, baby.