Starting a new sketchbook is like having a baby. You want to make your mark on it, and jump in and see what it's all about, but you don't want to overwhelm it and smother it in your impatience to make it shine.
I'm just joking. That was a TERRIBLE analogy.
But starting a sketchbook is really exciting, and it can also be a little terrifying. All those blank pages defying you to make awesome stuff. You're almost guaranteed to make something yucky at first, unless…. you break in the cover, thereby taking off some of the pressure.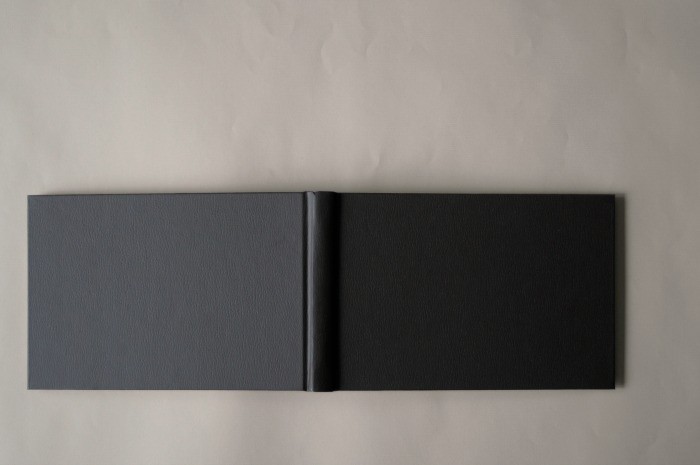 Doesn't it make sense? If you mess up the sketchbook a little up front, it's not so precious and perfect, and then you can dive in and start filling it up. Another super-bonus is that you'll be able to tell the front from the back of the sketchbook, AND it'll look cool and mysterious. And sexy. Totally sexy.
For this sketchbook, I painted one layer of gesso on, placed some hole-punched papers randomly in the gesso. After that dried, I gessoed on another layer for the sake of coverage.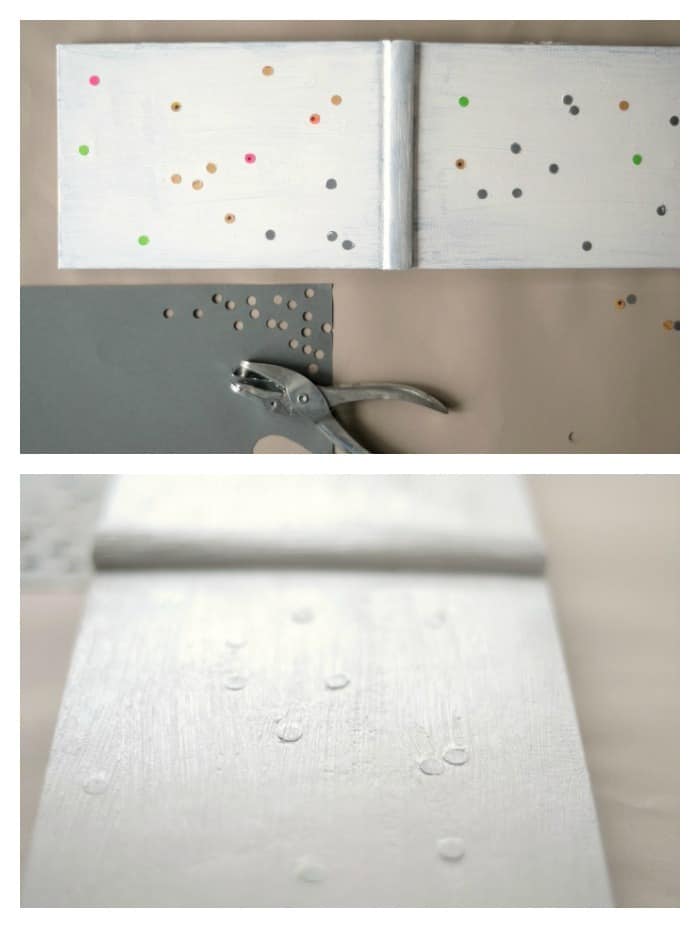 After that, I froze a bit because it's the COVER, for God's sake. You can't screw up the cover! What'll people think? Uh oh, I guess that fear of making something terrible applies to the sketchbook cover as well as the pages…
I decided to just play and experiment, so I took a paper that had previously had holes punched out of it, and used it as a stencil. I spounced some acrylic paint on the cover. Hated it. Sanded most of the black dots away. Added blue watercolor to the dots and did a wash over the whole thing. Let it sit. Looked at it. Hated it.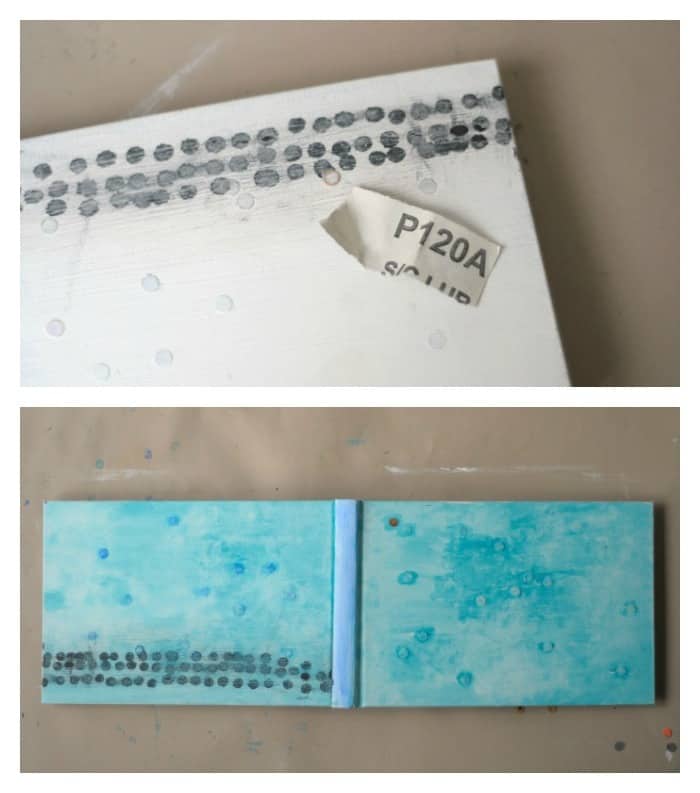 This is where gesso is the best thing to have on hand. I simply gessoed over the entire thing this morning, thereby erasing it all.
I thought about what I wanted for this sketchbook, and I knew I didn't want some passive, cool watery blues. I want this sketchbook to shake things up, and I want to feel energized every time I look at it. So I painted the whole thing hot pink.
After that dried I added some blue painters' tape and painted stripes in orange and red. That's more like it. That'll keep me awake through January.

Interestingly, this process was much more enjoyable to me as well. It's weird how sometimes when you start a project, you immediately know you are going to HATE whatever you do. But somehow you soldier on until you can't do anymore because indeed, you do hate it. It's also weird how emotional and frustrating that feeling can be.
And then you start something you have more of a clear vision about, and you know you'll make something cool. And it feels good when you're in the middle of it. And you don't mind the little hurdles that come in the middle of it. And then you feel all light and happy when it's finished. Even if it's just a dumb sketchbook cover.
My favorite part- the part that made me giggle to myself- was the turquoise dot. That dot was the only one that pulled off when I pulled the painters' tape away, so I decided it needed to be emphasized.

And then, of course, I podged
 it.
Have you all checked out the Sketchbook class on Creativebug yet? Part 2 is being added tomorrow, but you can sign up whenever you want and take it at your own pace! Here's my initial post about the class. Here's What I Used:
Sketchbook- I'm using a Strathmore watercolor sketchbook that I got at Michael's. Blick sells it, and Amazon has good options for different kinds of watercolor sketchbooks.
Brushes- I use stiffer paint brushed for acrylic and softer brushes for watercolor. Sometimes I like these super-cheap brushes
, but remember that you will have to pick tiny brush hairs out of your paint! I used these and some acrylic brushes- I like the Blick brushes. Paint brushes are one of those areas where you really get what you pay for.
Paints- I had some leftover acrylic craft paints from a few posts I did for Plaid, so I used Apple Barrel Bright Magenta
 for the background of the book, and I mixed up my red and orange using acrylic Cadmium Yellow Medium and Cadmium Red Medium. I used Golden brand, but you can go all craft paint if you want.
Mod Podge- Yo. Mod Podge rules.
Looking for more sketchbook cover ideas?
And see these posts on lots of sketchbook ideas and even more drawing ideas for kids.
Comments
0 comments