It's Zentangle time again! What is better this time of year than to cozy up and create art?! For this project I made a fun printable jack-o-lantern for you to print out and transfer onto your watercolor paper.
Do you find yourself looking for new ways to create zentangle art ? With Autumn here and Halloween right around the corner this Simple Watercolor Zentangle Jack-o-lantern is perfect for celebrating the season. We even used this project with a group of kids as a fun activity at an Autumn birthday party.
If you need some zentangle design inspiration before you start be sure to check out this blog post that will leave you full of ideas on how to customize your very own piece of art!
Let's get started create your zentangle art!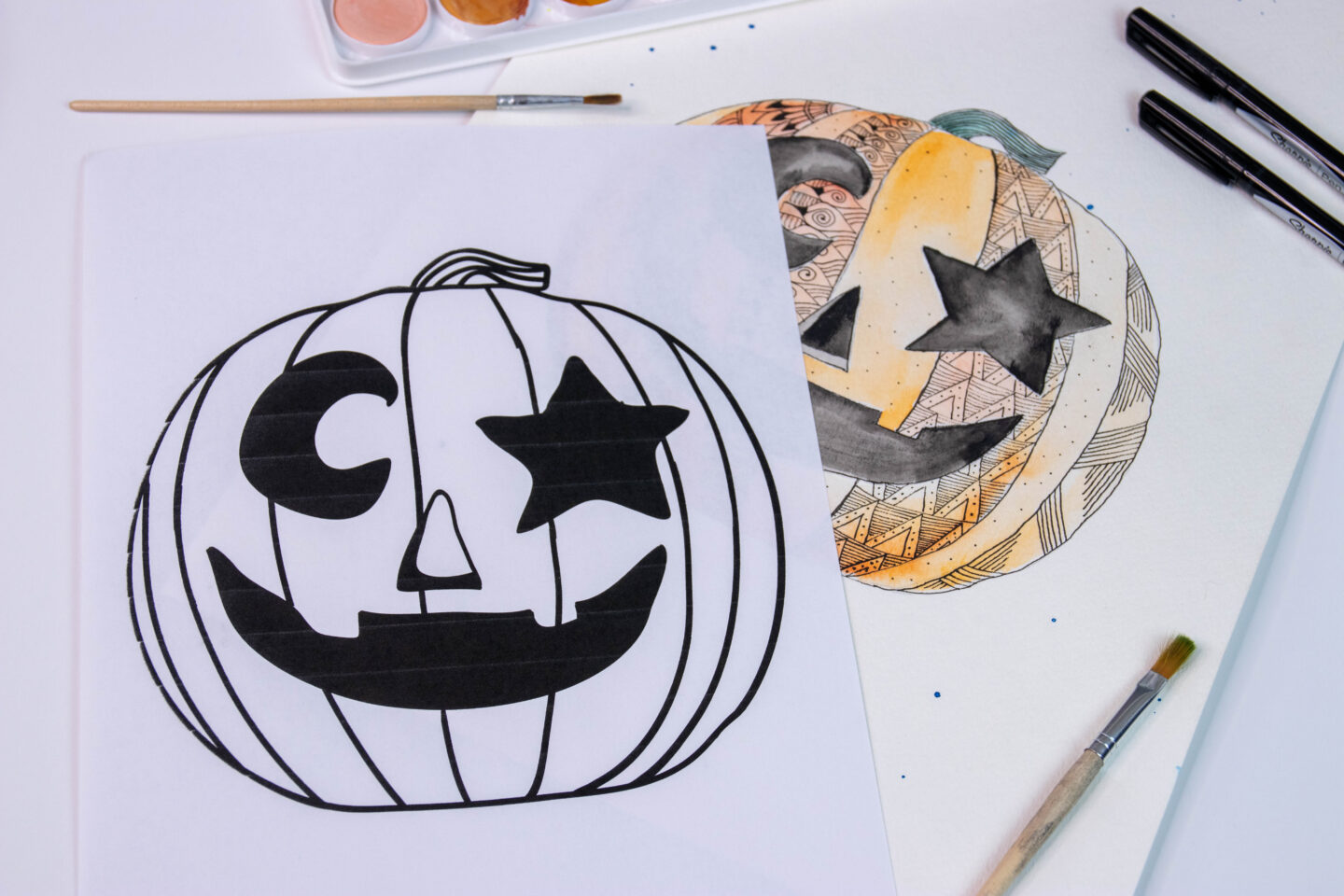 Supplies Used
The best part of doing any sort of tangling or doodling is the simplicity of what you need to get started. For this project you only need some white watercolor paper, white print paper to print the free printable on, watercolor paint and brush, transfer paper, fine point black ink pen and pencil. Here we are using the same markers we used on the coloring stickers made with the Cricut Maker. So many great colors and options if you want to change up your version of this Zentangle Jack-o-lantern.
This is the watercolor paper we are using as well. I have used many types of watercolor paper but I love this brand and find myself using it for art projects all the time.
You can download this fun jack-o-lantern by clicking on the image below to access the pdf.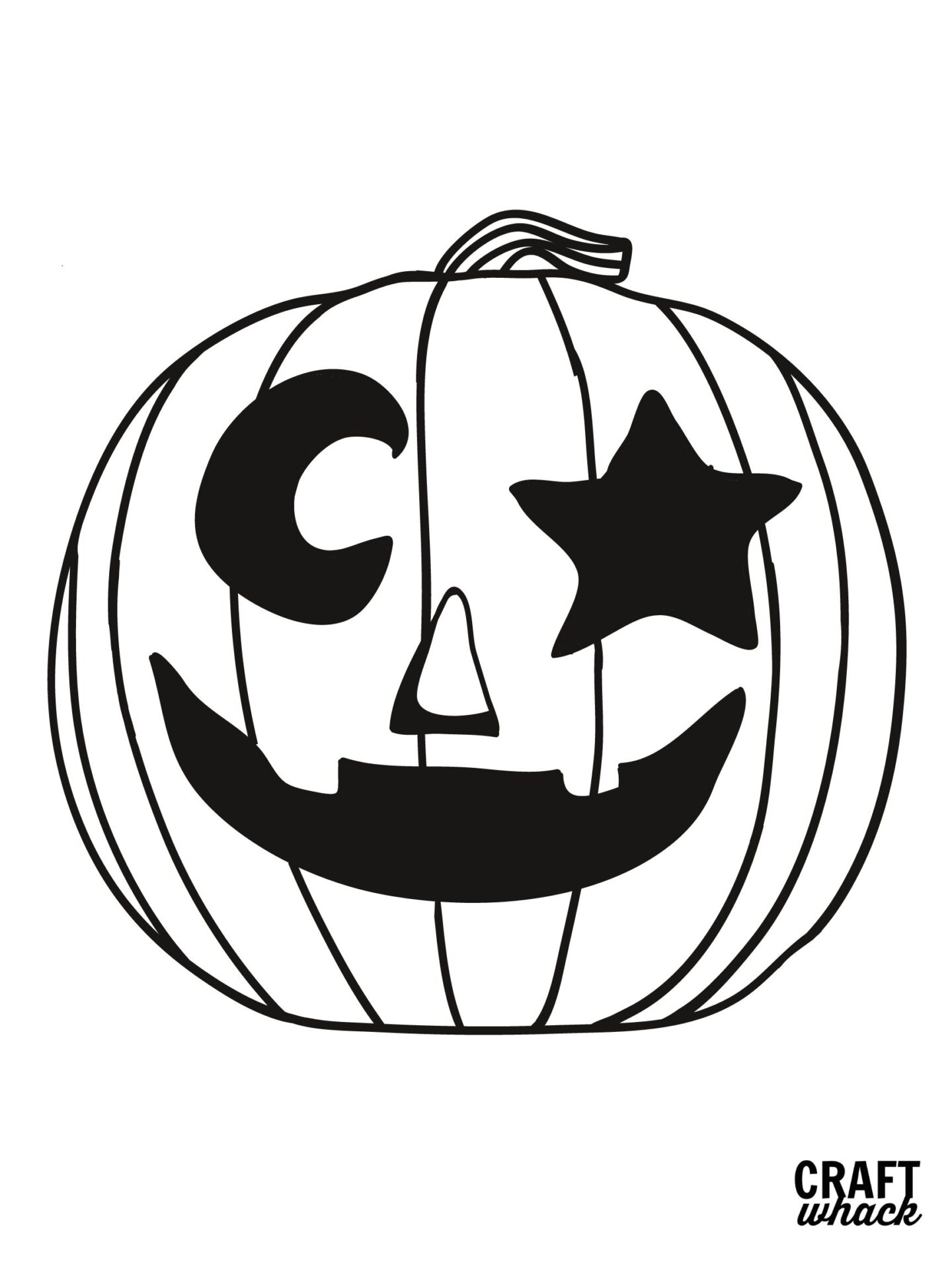 How to Make a Watercolor Zentangle Jack-o-lantern
Print out the printable, place it over the transfer paper (with the dark side facing down) on your watercolor paper.
Take a pencil and trace over the lines of the printable. This will transfer the design onto your watercolor paper. Make sure not to shift your paper when doing this step to avoid your design getting shifted.
Take your printable and transfer paper off your watercolor paper and you will have a happy jack-o-lantern smiling back at you!
Watercolor your pumpkin to your liking and allow it to dry. This should only need 5-10 minutes once you are done.
Once dry start adding zentangle designs to your pumpkin as you wish using your black fine point pen
[adthrive-in-post-video-player video-id="ulAgrkHH" upload-date="2020-10-24T04:50:59.000Z" name="Zentangle Simple Watercolor Jack-O-Lantern" description="Simple Watercolor Jack-O-Lantern craft " player-type="default" override-embed="default"]
I encourage you to get as creative as possible. You could make this a colorful pumpkin, heck even rainbow if you wish! Use these zentangle design inspirations to ignite your creativity to make YOUR best version. I hope you enjoy this art project and find it fun AND relaxing!
Comments
0 comments