It is NEVER too early to start making valentine cards in our opinion. Hearts are just So cute and with these Handmade Valentine Cards using Zentangle Art the varieties are endless to what you can create!
[adthrive-in-post-video-player video-id="zBhUtHws" upload-date="2021-01-06T02:52:39.000Z" name="Handmade Valentine Cards using Zentangle Art" description="Handmade Valentine Cards using Zentangle Art" player-type="default" override-embed="default"]
These are super easy to make and the end result creates a card much more personal and special than anything you could buy in the store! So let's grab some watercolors and black pens and get ready to make some fun zentangle art and zentangle patterns on homemade valentines day cards!
Let's get inspired and get started!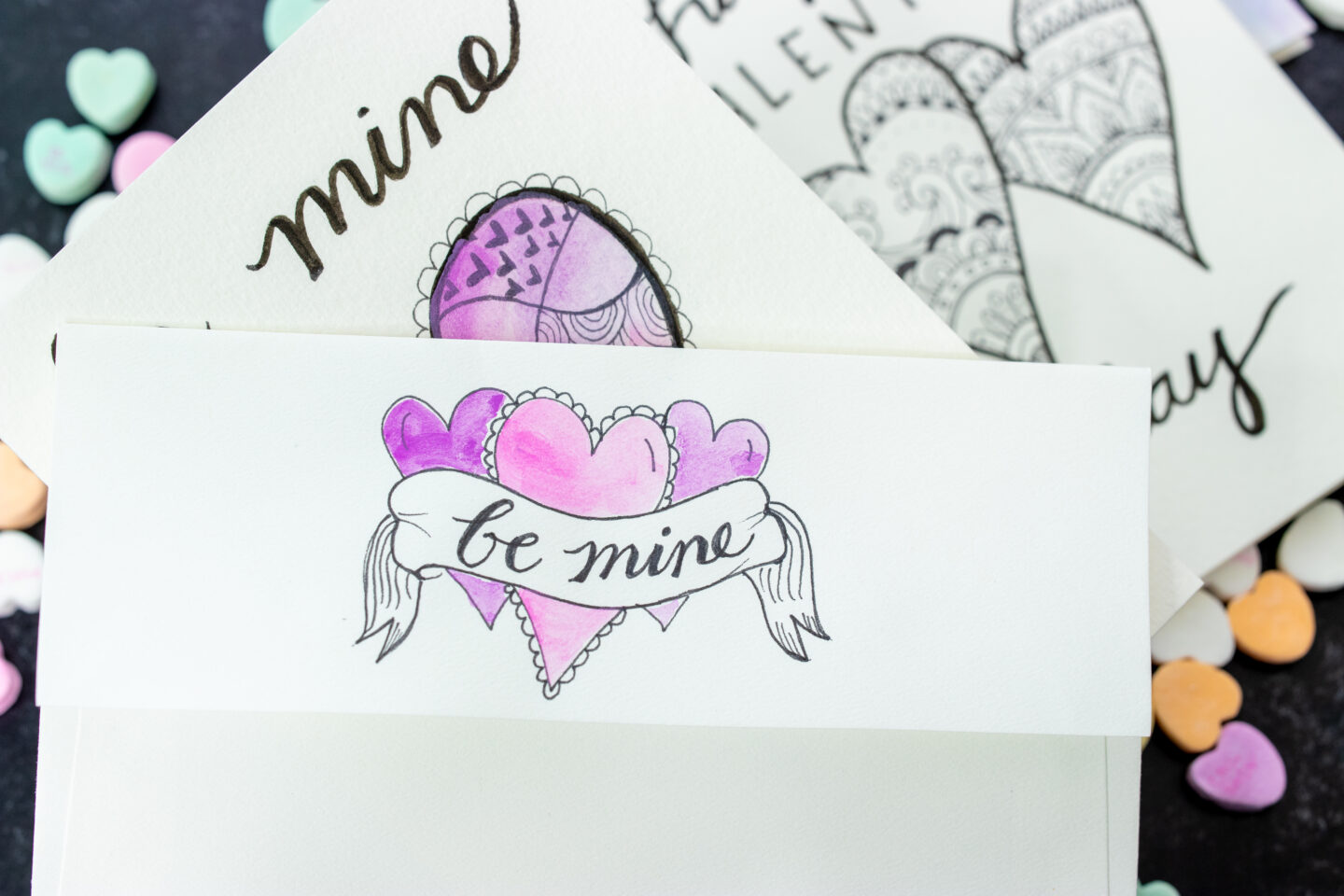 Materials Needed for your Handmade Valentine Card art session :
pencil (if you like sketching your designs out first- we do not do this much)
any paper will do and can be folded or you can get these watercolor cards
coloring pencils, crayons, watercolor paint, or nothing "" if you prefer to leave your designs as they are just with a black pen
creativity – this is a MUST
Here is how to create your Valentines cards with zentangle art:
Look up various inspiration for zentangle designs – you can find inspiration at our article that covers pattern ideas
Get busy drawing your designs on your cards. We made single and double heart designs, some hearts with ribbons and words on them, hearts with arrows through them and more.
Add words such as "Be Mine", "Happy Valentine's Day", "Love" to adorn your cards.
Once you have drawn the main shapes, design s and words you can go back inside your designs and start drawing zentangle designs.
Color your designs. We used watercolor cards so we added color with watercolor paint.
Let your cards dry 15-30 min and they are ready to use and gift to special people in your life.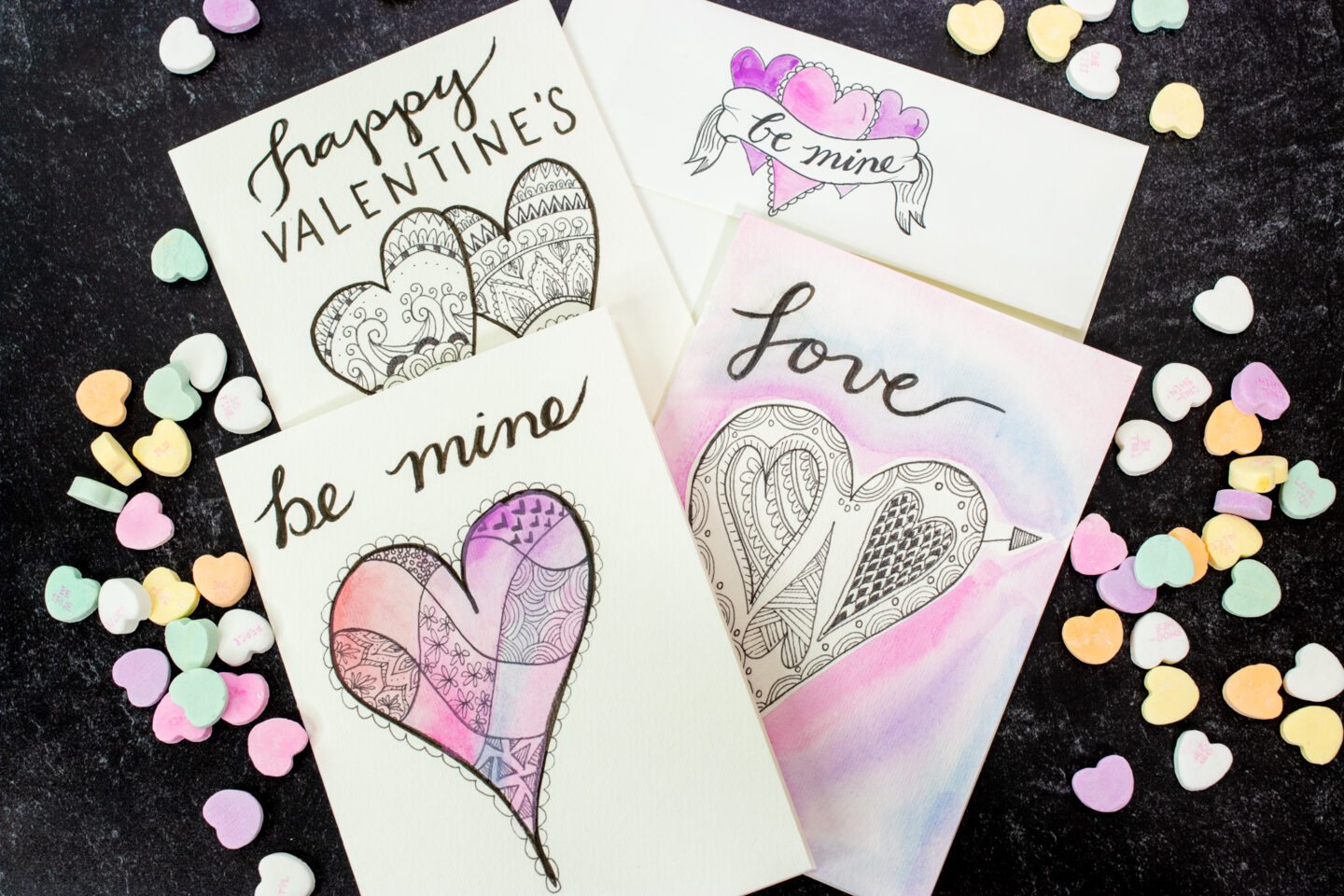 If you love making cards we have SO many other card craft and art projects you will enjoy!
These Marbled Cards are beautiful and fun to make!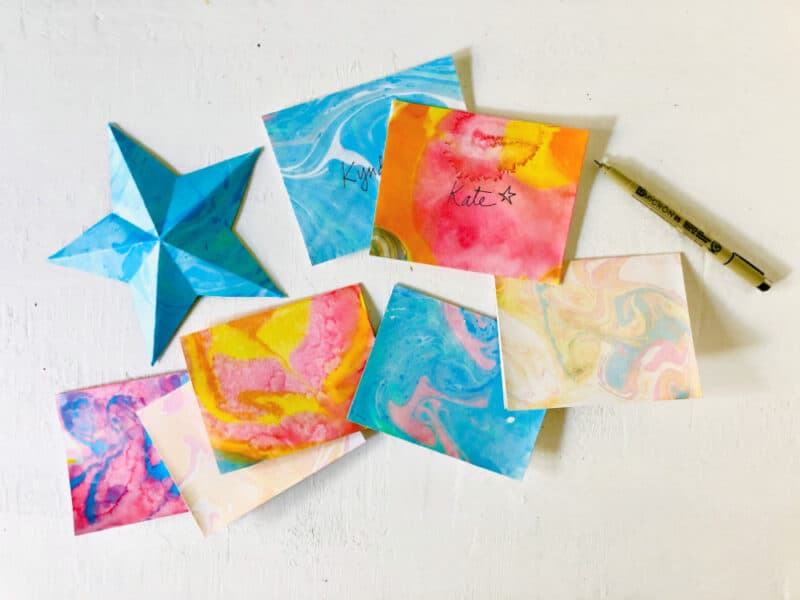 These Fruit Slice Watercolor cards are another really fun option for cards you may enjoy!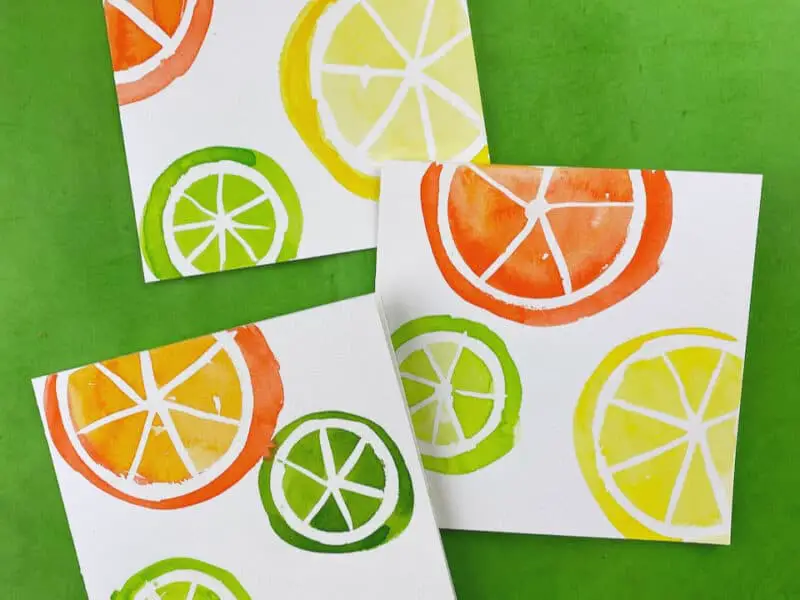 If you loved the zentangle part og this project you may also love these zentangle design art projects:
We find these Handmade Valentine Cards such a fun project you can sneak in your day to get some of that creative time for yourself or for your kids! In just a few minutes you can have a pretty card made- the simplicity and speed of this project is perfect for those that lead a busy life but yearn for creative time!
We hope you take the time to create some of your own Handmade Valentine Cards using Zentangle Art! Happy crafty and art time to YOU!
Comments
0 comments