Everything about ceramics is intriguing, from the moment you use your imagination to create something from wet clay till you make well-decorated pottery adorned with or without beautiful ornaments.
The practice of modeling clay into varying beautiful objects of different sizes and shapes isn't only fascinating but also fun to make with your friends and kids.
Get all the inspiration you need from our craft ideas to create smooth and glazing pottery. We've curated a list of some of the best ideas that you can use for your ceramic clay projects.
1. Pinch Pots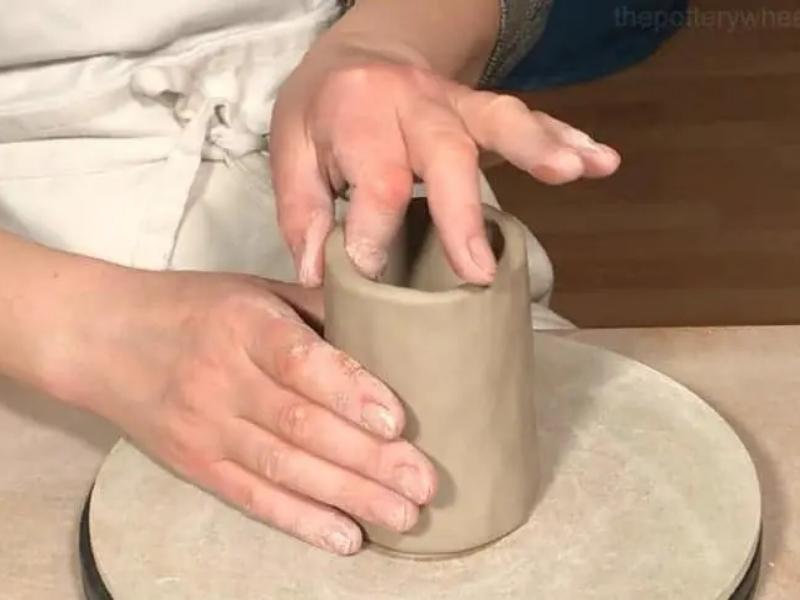 This DIY clay project can be a fun activity with your kids, particularly if they're home on holiday. What a perfect way to bond with your kids! The amount of clay needed for this project can only be determined by the size of the object you're making.
Get more details on making the Pinch Pot at The Pottery Wheel.
2. Clay Salt Spoons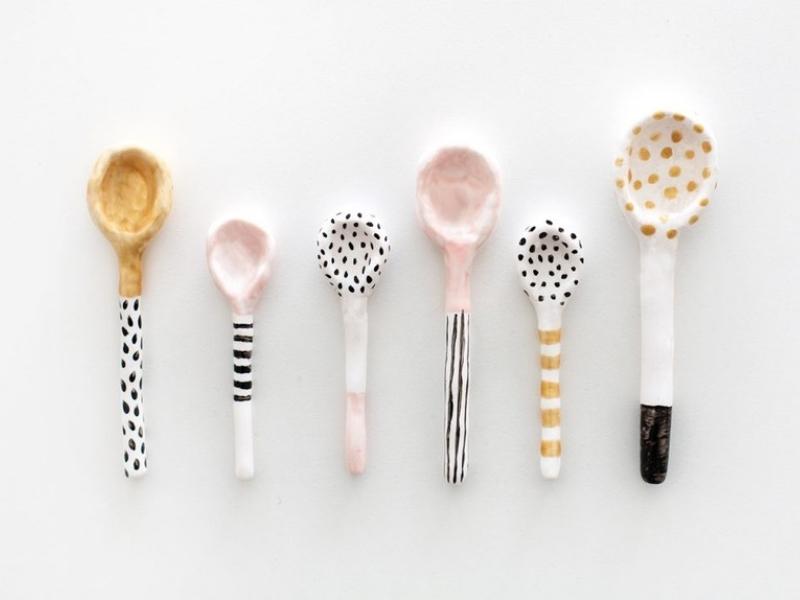 If you're looking for a project that's ideal for beginners, this is it! Now is the perfect time to change your boring stainless spoons for ceramic ones. Get ready to roll and form your ceramic flatware with your hands just the way you want it. However, you'll need a kiln and fire to make this a reality.
The accentuated polish in this art project will add glamour to your kitchen.
Check the instructions on how to make Clay Salt Spoons on Gathered.
3. Ceramic Teapot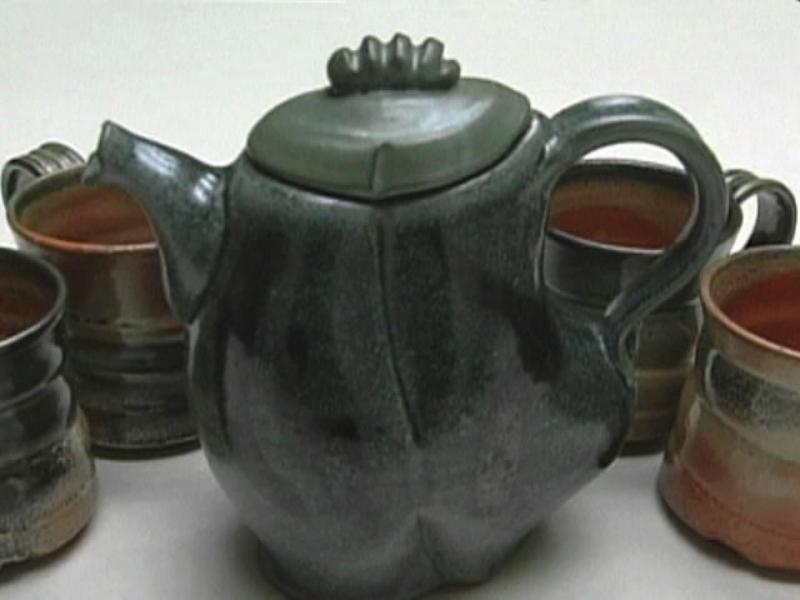 Are you searching for ideas to make some cool things from ceramic clay for your kitchen? If so, this project is worth considering. The teapots can be made in different sizes and patterns, creating a classic addition to your home.
Find out more about the techniques of making the Ceramic Teapot on HG TV.
4. Stamped Clay Plates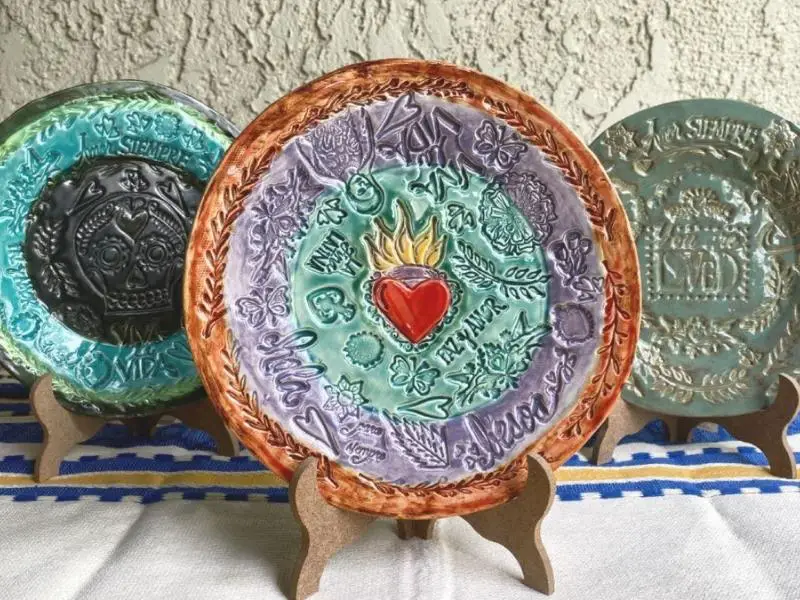 This is an amazing and fun clay project that can decorate your kitchen. In this one, the clay plates are made on a pottery wheel, which isn't as easy as it sounds. This art project requires practice and skill to make the plates look perfectly round.
The techniques involved in this pottery craft are the slab technique, throwing plates on a potter's wheel, finishing the plate, and decorating a white plate with ornaments.
Learn how to make these Stamped Clay Plates on Crafty Chica.
5. Polymer Clay Owl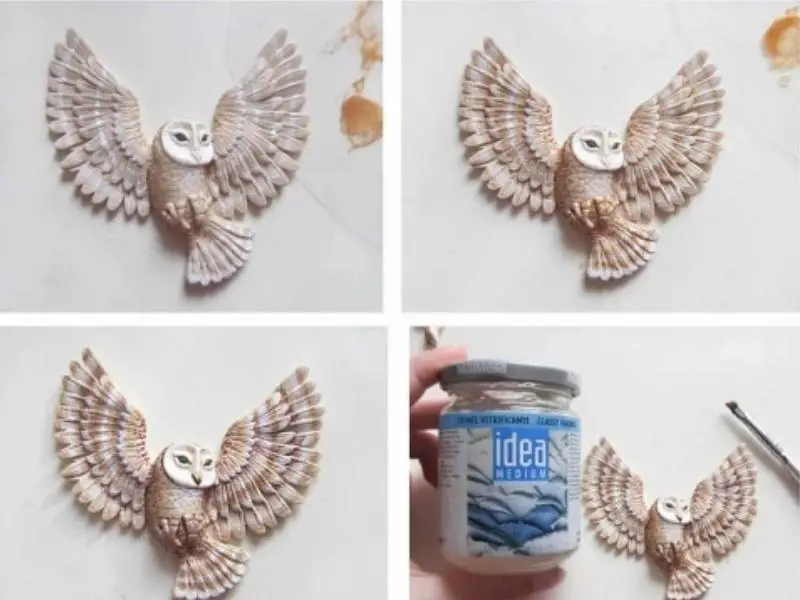 You can get several art ideas from clay, and one of them involves making beautiful animals such as owls from polymer clay. You can do this project in various sizes depending on what you prefer.
Supplies like polymer clay crystals, acrylic paints, brushes, blades, brown clay, beige, and 3 mm beads will come in handy and land you a lovely result.
Learn more about how to make a Polymer Clay Owl on Fimo DIY.
6. Polymer Clay Beads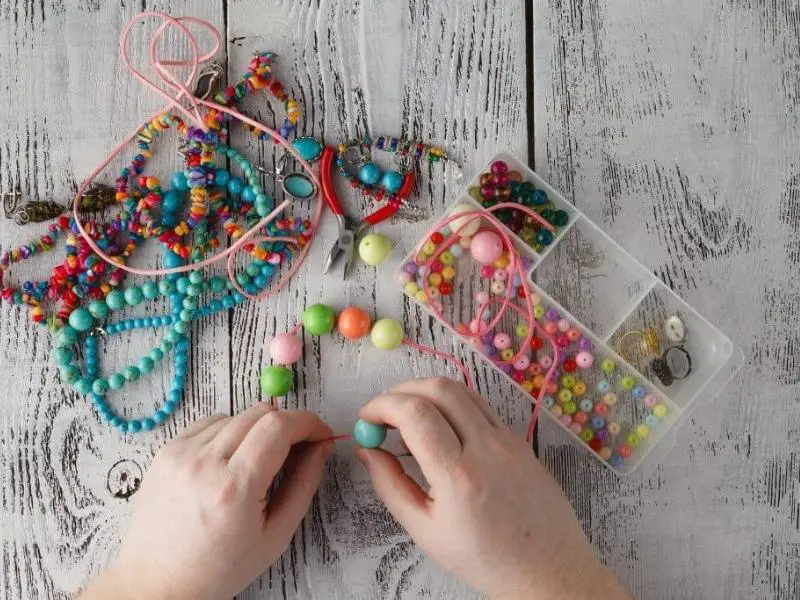 This waterproof clay craft is cute for both kids and adults. It's fun to make but a bit fiddly to hold. The crucial ingredient of this clay project is polymer clay since it can easily attach itself to any material that it comes in contact with.
To make your clay beads a reality, you'll need a needle, a ruler, a hard flat surface, varnishes, acrylic paint, and sandpaper.
Get more information about Polymer Clay Beads on Royi Sal.
7. Clay Birds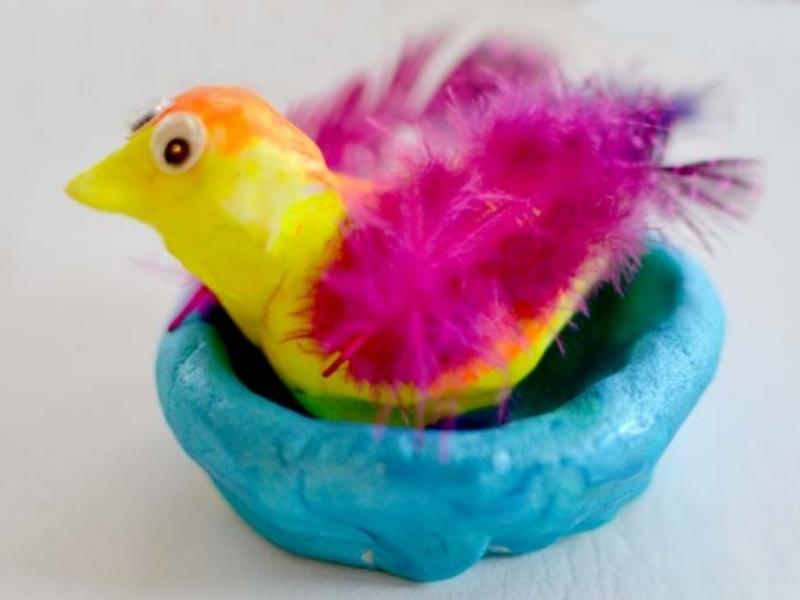 Pottery has never been so much fun with the several creative ideas of decorating animals from clay, inspired by nature itself. All you need is clay and some painting materials. First, you mold the birds and the bowl in which they'll sit using your hands.
After molding your desired birds, the next thing is to paint them in colors of your choice. It's a go-to option, particularly if you have no access to a kiln. You can also let the kids join in on the fun to perfect their molding skills.
Get all the details for making these Clay Birds from Innovation Kids Lab.
8. Marbled Polymer Clay Ring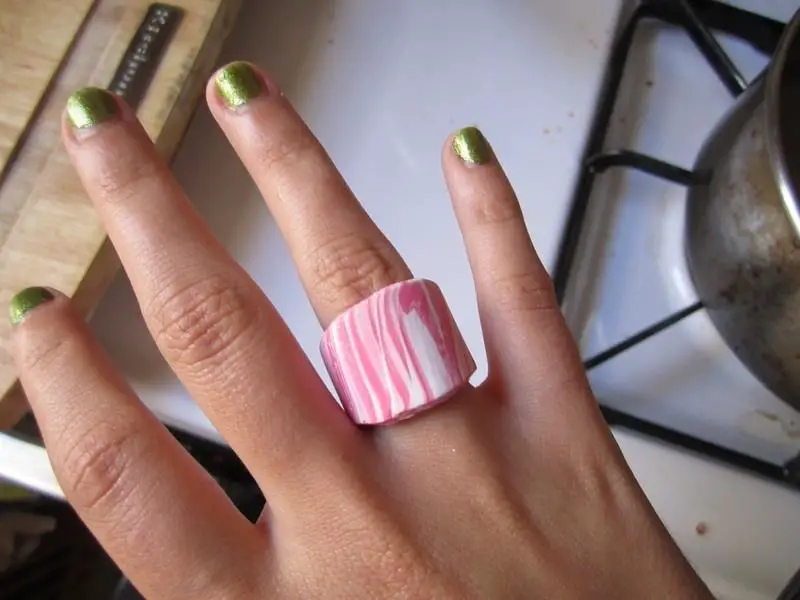 Do you know that mixing polymer clays of different textures can give your jewelry a marble effect? No wonder this piece of craft is easy to make. Apart from displaying it on your fingers, it can also serve as a gift item to a friend.
Check out how to make this Marbled Polymer Clay Ring on Cut Out and Keep.
9. Handmade Clay Snake Pots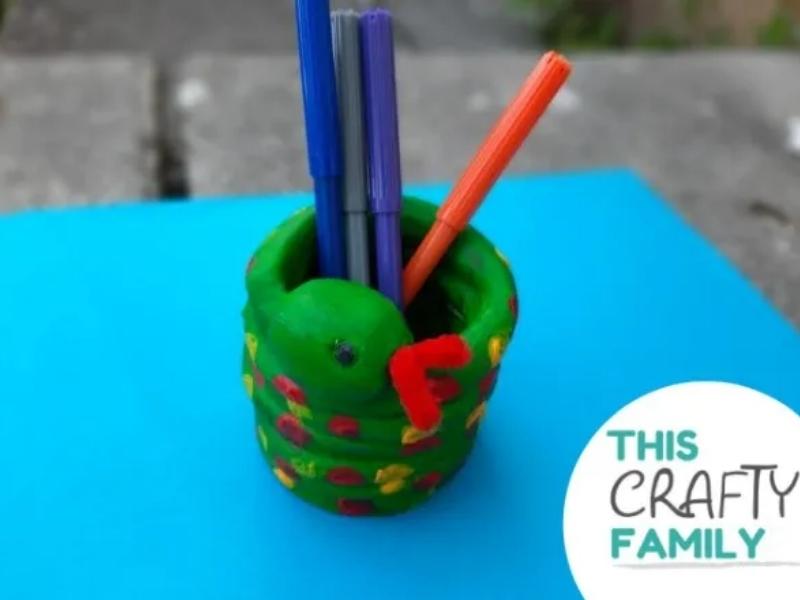 Get your kids to participate in this amazing painted clay craft as they can't say no to such a creative, beautiful activity for beginners. Who wouldn't love to make something nice from air-dry clay?
After finishing the project, you and your kids can use this handmade craft to keep your pen, erasers, and other stationaries at home.
Learn the steps involved in making these Handmade Clay Snake Pots on This Crafty Family.
10. Slab-Built Pottery Mug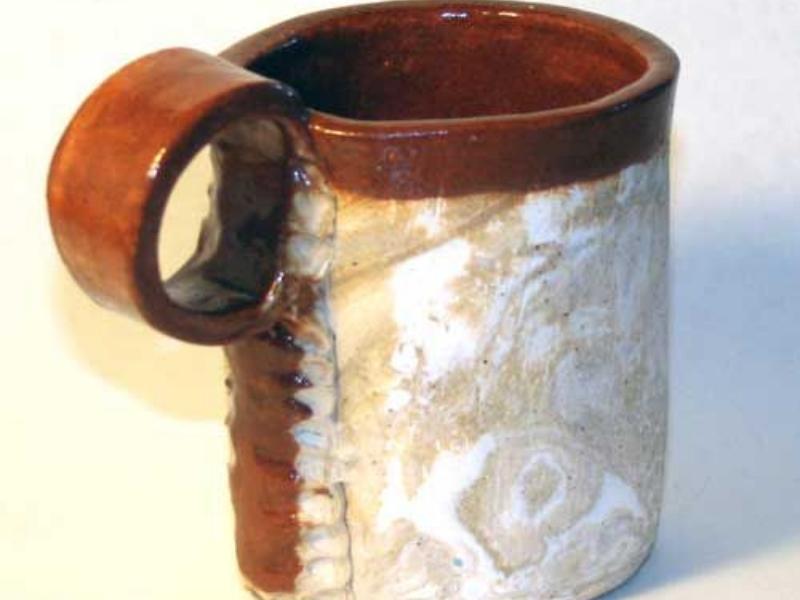 Getting a mug of coffee doesn't seem like a bad idea to start your day. This clay craft allows you to bring your individuality to life, and it's one of the first projects you'd get to make in your pottery class.
Also, make sure to let your children participate in this one. They'll be thrilled and inspired by the beautiful mugs created in the end.
Get the detailed steps on making Slab-built Pottery Mugs from The Spruce Crafts.
11. Coil Pots From Air Dry Clay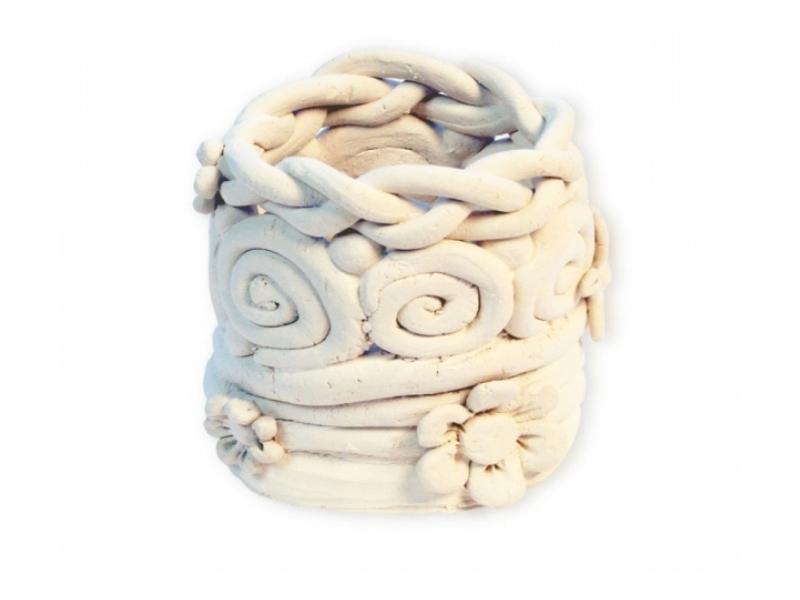 It's one of the fantastic craft projects that you'd find pretty easy to make. So, get busy with your hands on clay as you make this cute and precious waterproof pot. Let your kids also participate in this fun activity by helping you roll and mold air-dry clay.
With this coil pot, you have another item to add to your decorative home ornaments. Also, if you want more air-dry clay ideas, visit craftwhack.com.
See the step-by-step procedure for making Coil Pots From Air Dry Clay on Crayola Teachers.
12. Clay Earrings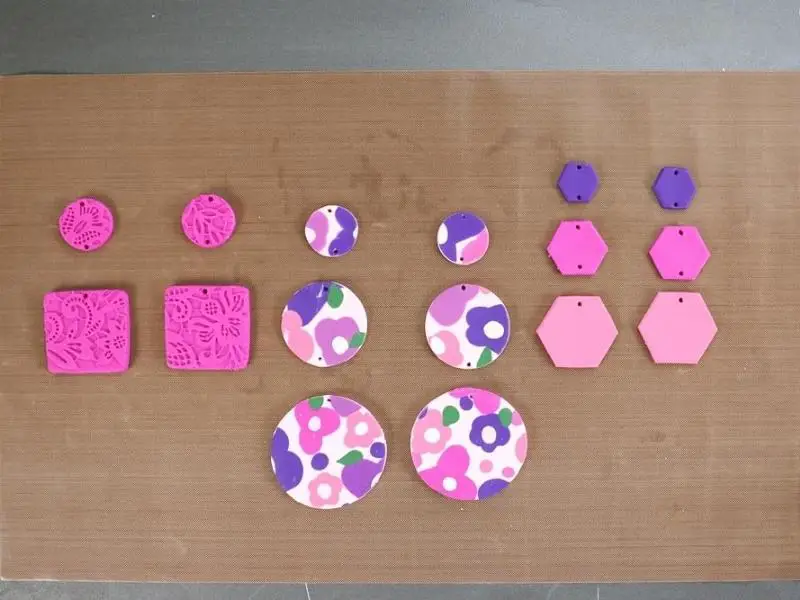 This creative clay project isn't such a bad idea to save some money. Get ready to play with the natural colors of the polymer clay. It's really fun and easy to make. And you don't require many materials to craft such types of projects.
Apart from being worn as jewelry, the clay earrings can also be used for other decorative purposes in ornaments, gardens, or even as a tag on your fridge.
Learn all the steps involved in making Clay Earrings on Sweet Red Poppy.
13. Clay Unicorn Magnets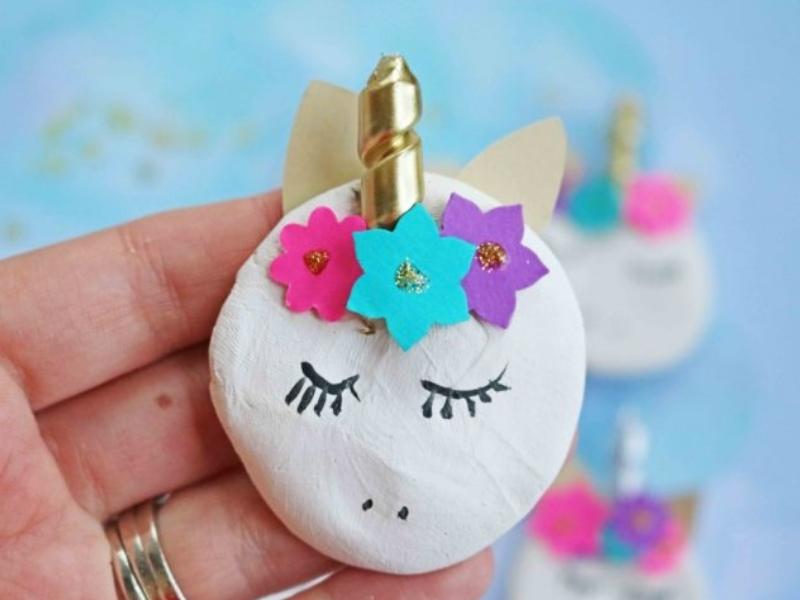 Encourage children to create their fridge magnets with one of their favorite mythological characters, the unicorn. This can be a fun way for them to pass the day and learn more about unicorns.
To make this craft, start by pinching a piece of clay and rolling it into a ball. Then, flatten it to make a circle and ensure it's not too thin. Next, place it on the drying tray until you have all the pieces finished. And voila, your craft is ready!
Get the complete step-by-step procedure for the Clay Unicorn Magnets on Glued to My Crafts Blog.
14. Earphone Cord Holder Made With Air Dry Clay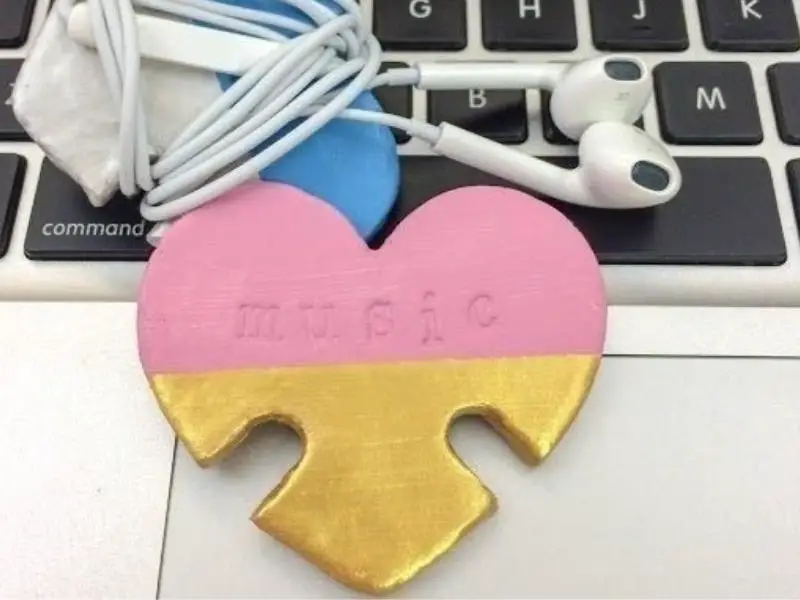 Ceramic clay crafts go a long way, and you can build an accessory to store your cell earphone without getting tangled. We think it's a great idea and pretty easy to do.
Get some air-dry clay, mold it, and make the shape you like best, but remember to make two slight indentations. Then, let it dry and decorate it to your liking.
Get the entire step-by-step procedure for this Earphone Cord Holder Made With Air Dry Clay on Cut Out and Keep.
15. Clay Incense House Burner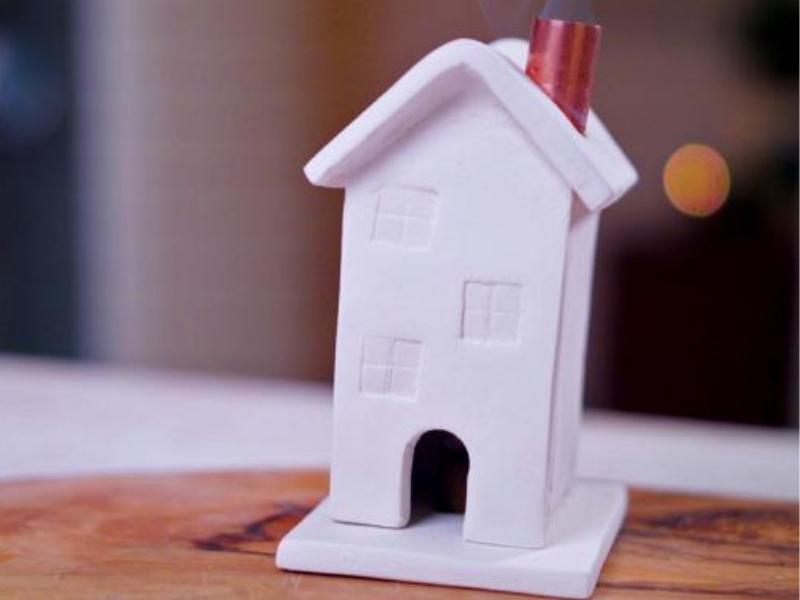 Try this clay craft if you want to dare with something more elaborate. It doesn't seem very easy, but it's simple. The process involves flattening the clay and cutting each of the parts, and then you have to join them little by little to gain resistance and let them dry.
To join each piece, run a wet finger through each joint and make sure it's stable. Next, paint the incense house burner using the color you like the most and varnish it to achieve a better finish.
Learn more about this Clay Incense House Burner on HG TV.
16. DIY Decorative Clay Bell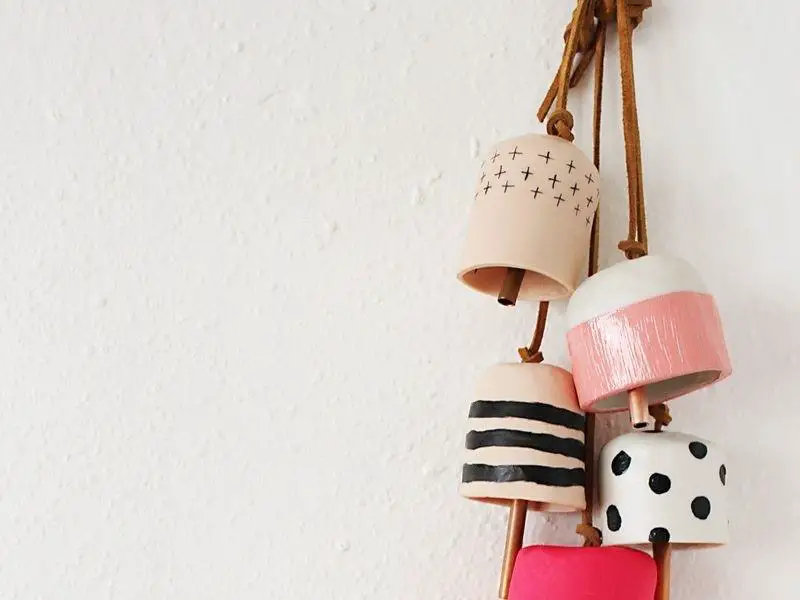 Have you been crushing on some ceramic bells at the store? With this clay idea, you could make something as beautiful as that in your home.
However, this bell is for decorative purposes and doesn't make the lovely chimes you'd expect from most bells. But they look beautiful hanging on the wall in your home and add some summer vibes.
Find out the supplies required and the process for making this DIY Decorative Clay Bell on A Beautiful Mess.
17. Clay Cactus Ring Holder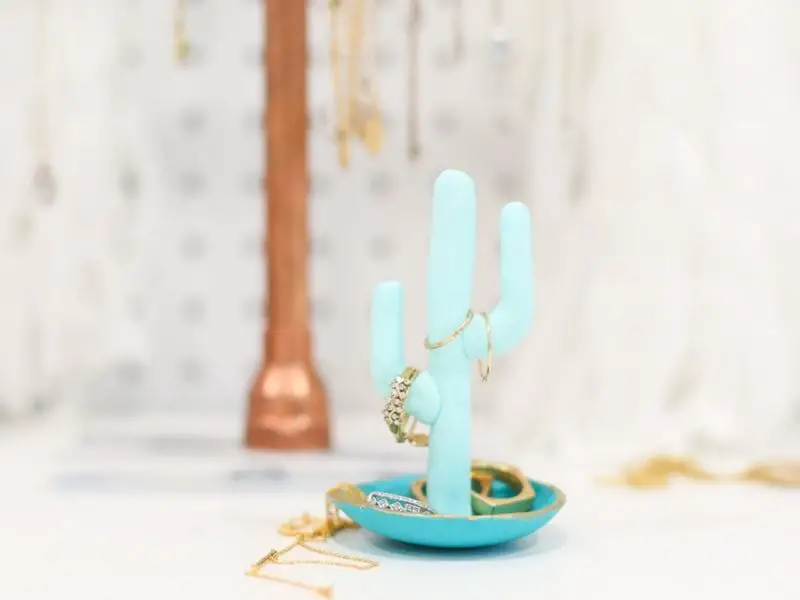 Are you a fan of rings and don't know how to organize them? We have the solution. You can make a cactus-shaped jewelry holder using clay. You can use it to hang your rings, necklaces, and more!
It's pretty easy to make, and you don't need much experience with clay to get a good result. So, do you dare to try?
Find out the materials and the complete tutorial to make this Clay Cactus Ring Holder on The Spruce Crafts.
18. Textured Planters Project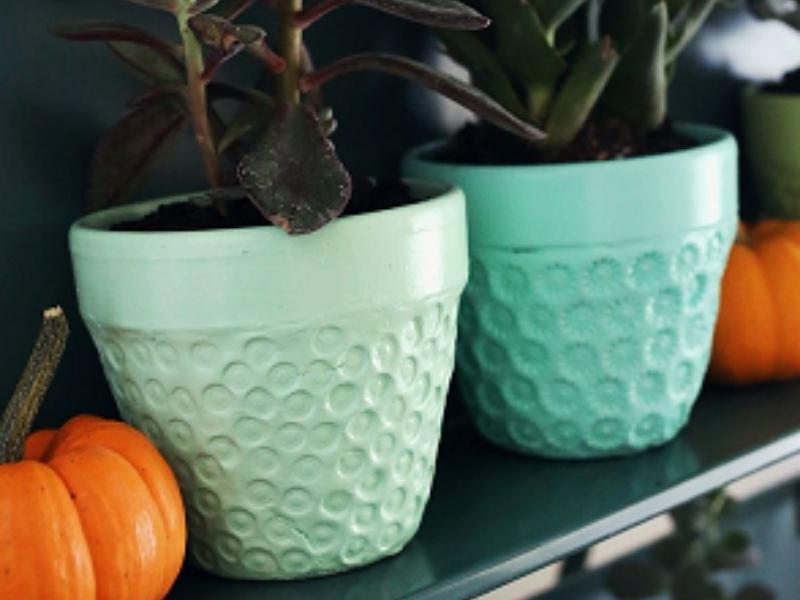 Don't worry! You don't need a potter's wheel to create clay pots or planters. Instead, you can cover a plastic or terracotta pot with clay and then use the back of a pencil to make a pattern all over the pot.
Of course, remember to leave a hole at the bottom so the water can come out and the plants don't drown. This handmade planter will add more life to your home garden, doorstep, or wherever you choose to place it in your environment.
Learn more about the Textured Planter Project on Crafty Morning.
19. DIY Clay Chimes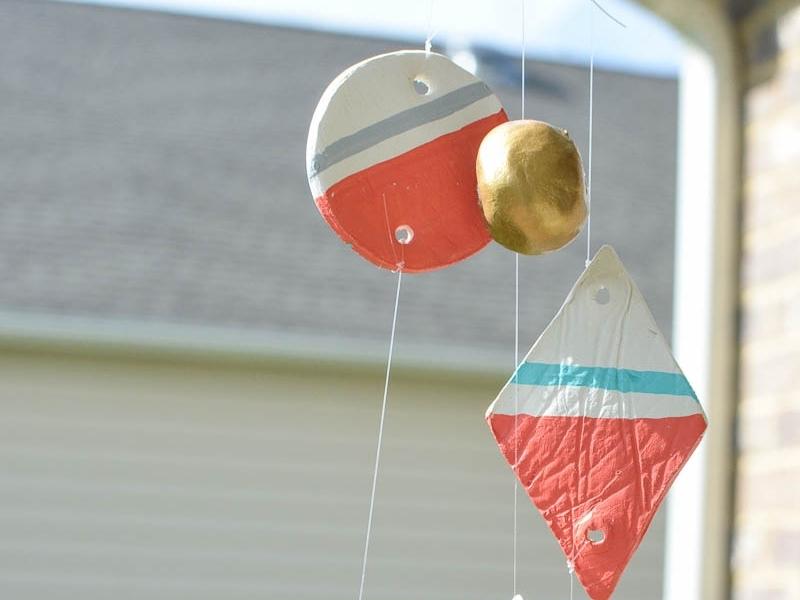 Many people like to decorate their gardens with various decorative ceramic objects. And this ceramic clay idea involves making a wind chime from air dry clay that turns out to be an excellent hanging decoration.
After you finish this craft, it'll start reacting to the touch of the wind, which will produce a magnificent sound. You can customize the design of the wind chime as you like, and you can decorate it with paintings, tiny holes, etc.
Learn more about these DIY Clay Chimes on The Bold Abode.
So as you can see, there are plenty of ceramic clay crafts that you can try out alone or with your kids. Have fun crafting!
Comments
0 comments