Who said that you must have professional art skills to create astonishing paintings? Anyone can be an artist.
With the help of some easy-to-follow online tutorials and basic craft supplies, you can make beautiful paintings just like the pros. Even the little ones can paint eye-catching paintings by following the right tutorials.
From abstract to canvas and acrylic paintings, the ideas are endless.
In this guide, we've gathered some cute and easy DIY canvas painting ideas that you can try right now. Ready? Let's start!
Cute and Simple Daisy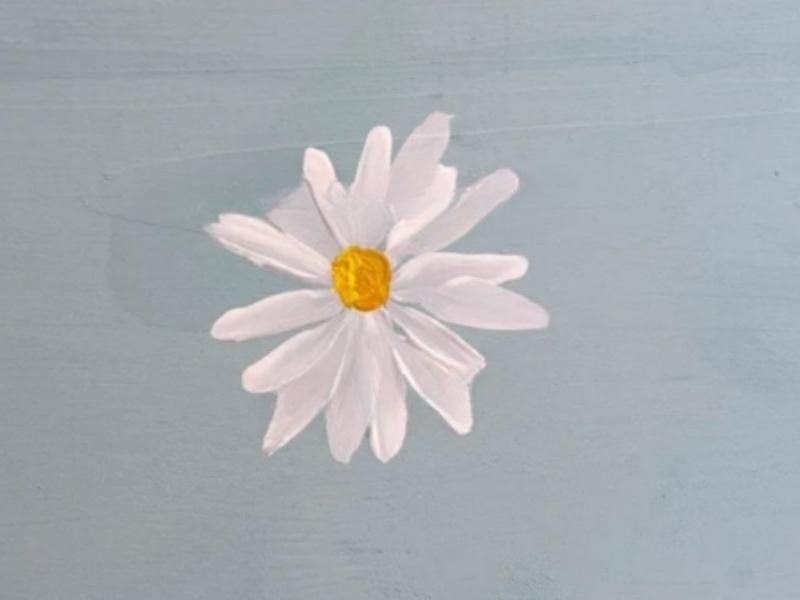 Who doesn't like acrylic flowers? This lovely daisy painting will definitely add a touch of beauty to your room's wall.
Since daisies have simple petals, they're relatively easy to paint compared to other painted flowers. Of course, you're free to scale its size depending on the size of the canvas painting and the wall.
Get the detailed daisy abstract paintings step-by-step tutorial at pamelagroppe.com.
Easy Floral Border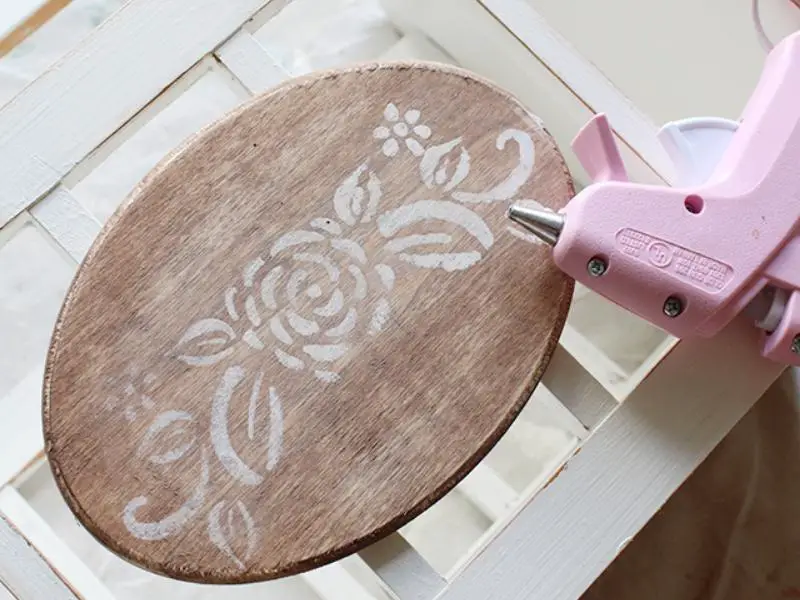 Turn a blank wooden canvas into a mesmerizing abstract flower painting with charming watercolors.
The tutorial says that you should use shades of pink for this floral border, but of course, you may use whichever colors you prefer. You might also want to match the colors with the room's decor to make your canvas painting stand out.
Get the step-by-step floral border tutorial from thriftyandchic.com.
Gold Leaf Art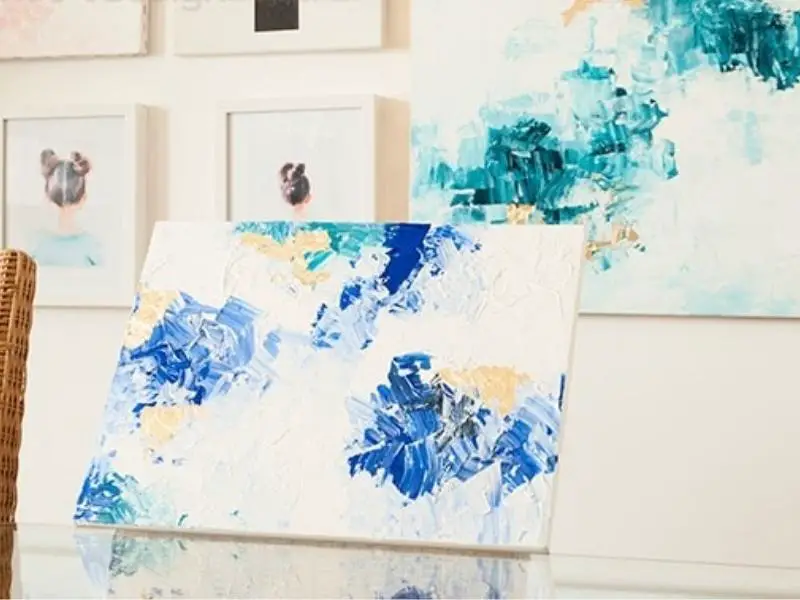 With this easy-to-follow gold leaf technique, you can create beautiful wall art with bold contrasting colors for your room.
At first glance, your guests would think that you bought it from somewhere, and this would make an excellent conversation starter!
You can either use a small or large canvas for this one. Just make sure that you use a bold texture to make it stand out.
Learn how to paint a gold leaf canvas art painting at cuckoo4design.com.
Bedroom Wall Art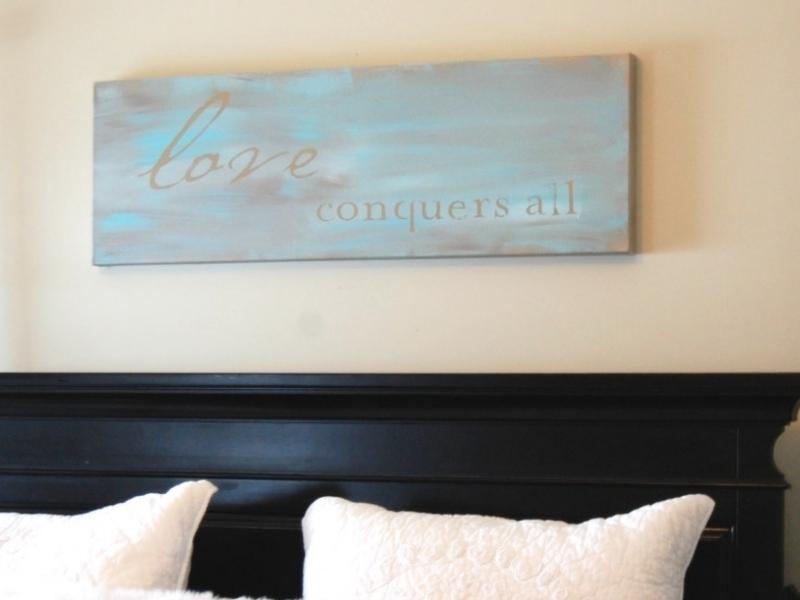 Matching bedroom wall art with your headboard can be challenging, so why not create your own bedroom wall art from scratch? This way, you're free to use whichever colors and shapes you think would go well with the room's decorations.
The icing on top here is the DIY lettering that can be customized to your liking.
Follow the step-by-step bedroom wall art guide at apopofpretty.com.
Simple Sunset Background Art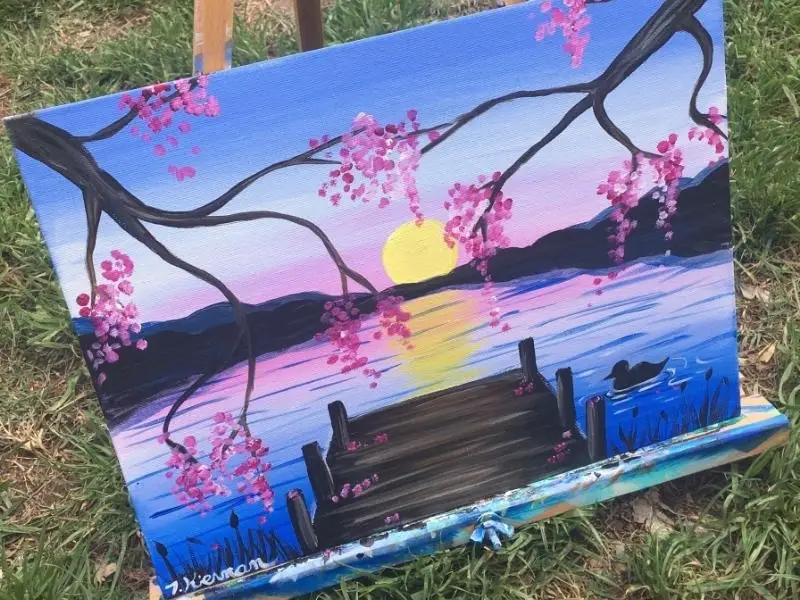 Most artists like to make their landscape paintings as detailed as possible, but that doesn't mean you can't paint a simplified landscape painting that also looks fantastic.
This sunset background combines multiple colors that totally convey a mood. Add silhouettes of hot air balloons to give your sunset a different dimension.
Check out the enjoyable and easy sunset background guide from stepbysteppainting.net.
Watercolor Peonies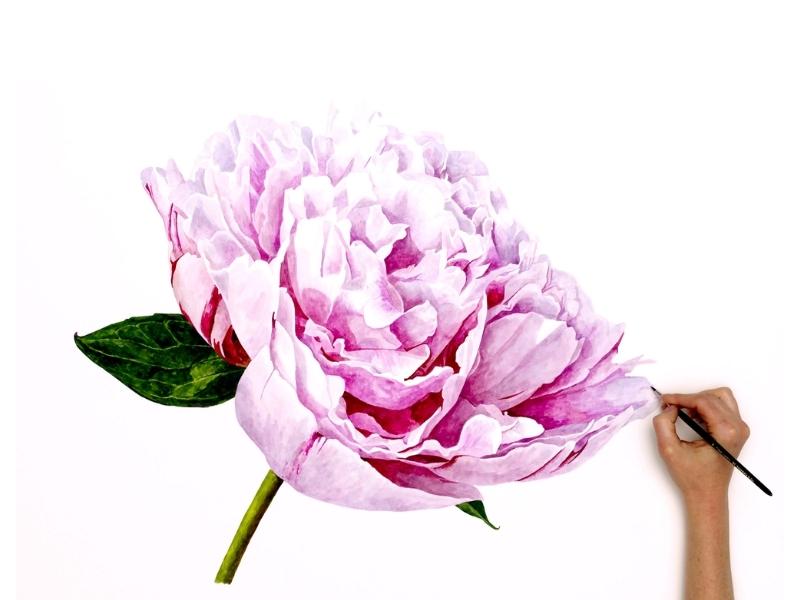 Watercolor paintings have a unique charm of their own. These peonies could've been painted like other floral paintings, but watercolor makes it a bold piece of unique artwork.
Not to mention, it's so much easier to paint these peonies with watercolor than acrylic paint, for example.
Get the step-by-step watercolor peonies guide from watercoloraffair.com.
Geometric Accent Wall Art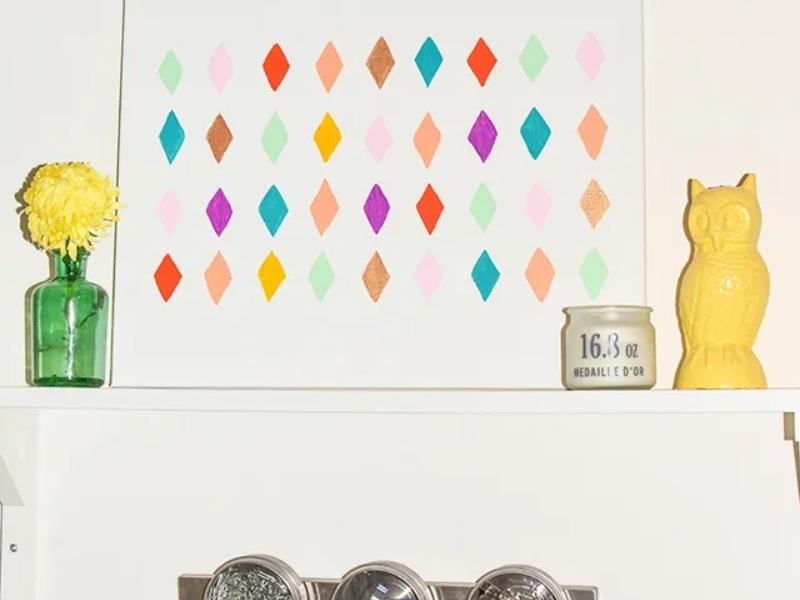 This geometric accent wall would fit perfectly in a contemporary house or office. The wall art is super creative yet super easy to make.
It's all about using the painting as a geometric focal point for the room. You just won't be able to imagine how it can transform your room's decorations without giving it a shot yourself!
Follow the complete geometric accent wall art tutorial at ajoyfulriot.com.
Geometric Watercolor With Lettering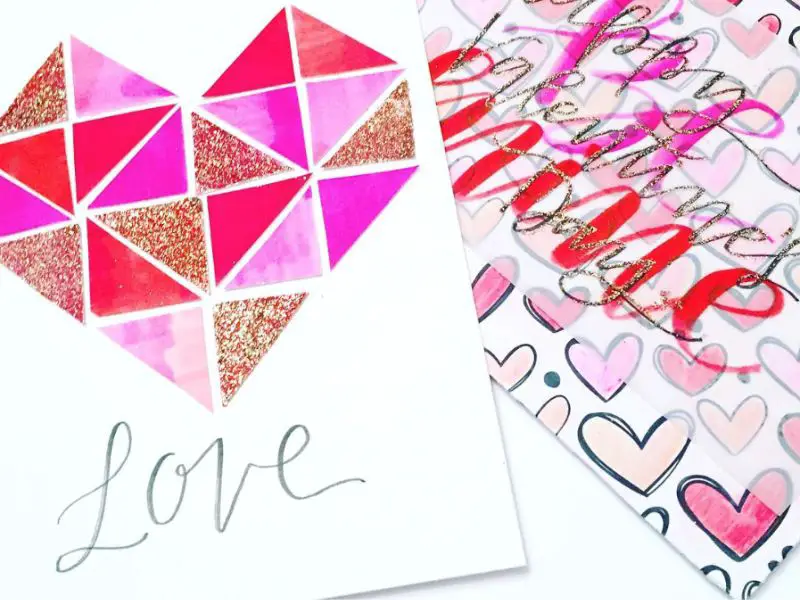 One of the best things about this cool geometric watercolor with lettering is that it combines many techniques into a single project, such as watercolor blending and geometric design.
You'll definitely love the way tape is used in this painting to make modern geometric shapes.
Get the detailed geometric watercolor with lettering tutorial at surelysimple.com.
Easy DIY Song Lyric Art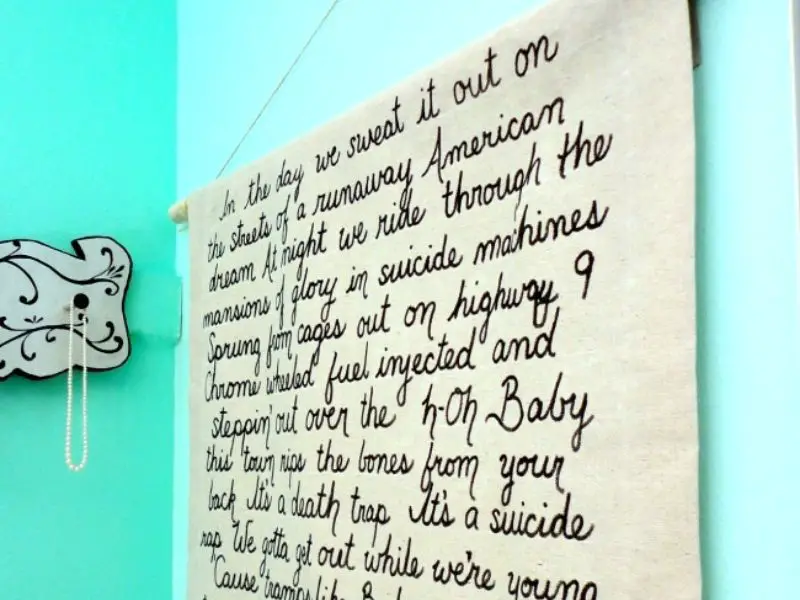 One of the best ways to start the day is to see the lyrics of your favorite song lyrics right in front of you. With a simple canvas and some paint, you can create this easy DIY song lyric wall art.
Don't restrict yourself to the lyrics in the tutorial though; you can basically apply the steps to any song lyrics you like.
The black and white combo of this design ensures that the art stands out in the room.
Check out the easy-to-follow DIY song lyric art guide at diyfunideas.com.
Loose Abstract Flowers with Acrylic Paint on Canvas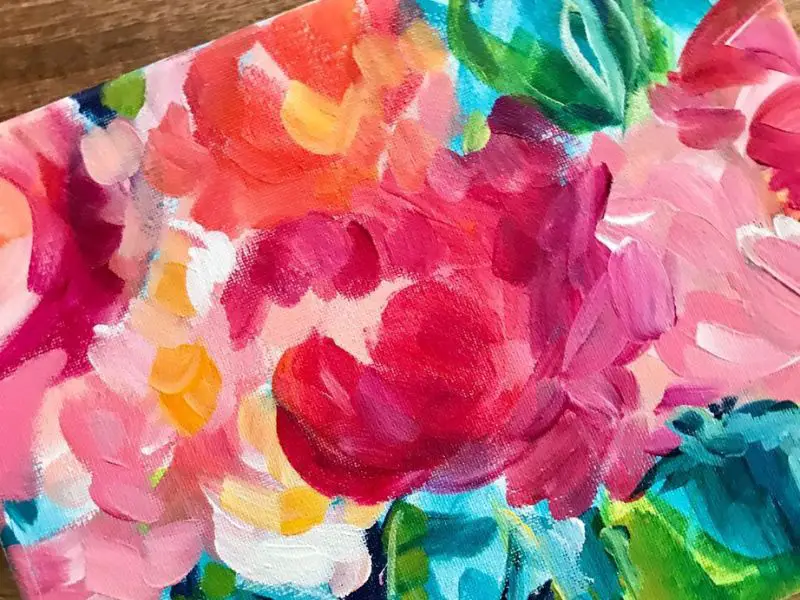 Looking for some easy canvas painting ideas? Well, this loose flowers painting would be a good starting point.
With some acrylic paints from your local stationery shop, you can create a beautiful flower painting just like the pros.
Here's a tip: Make sure you use matching bright colors for the flowers and finish the painting with a green background.
Learn how to paint a loose abstract flowers painting at youtube.com/c/ElleByers.
Dreamy Day DIY Canvas Painting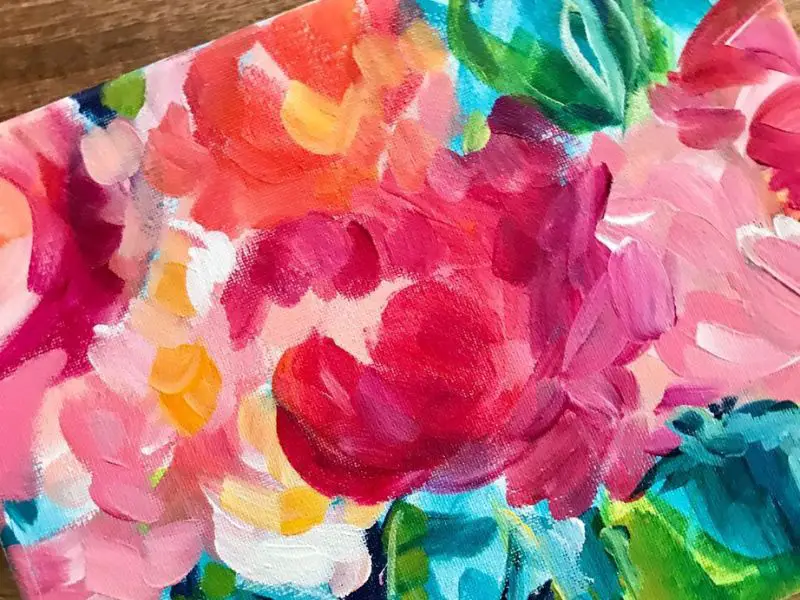 This is one of our favorite canvas painting ideas for the little ones. It's pretty easy to create, and the final result will definitely be a nice piece of decoration in your kid's room.
The video tutorial is just a few minutes long, so it's not hard to follow at all. The tricky part here is to blend the colors in a natural way to convey the "dreamy day" feel. Paint clouds at the bottom to finish it off.
Learn how to paint a dreamy day painting at youtube.com/c/ChloeArtPainting.
Palm Tree Ocean Scene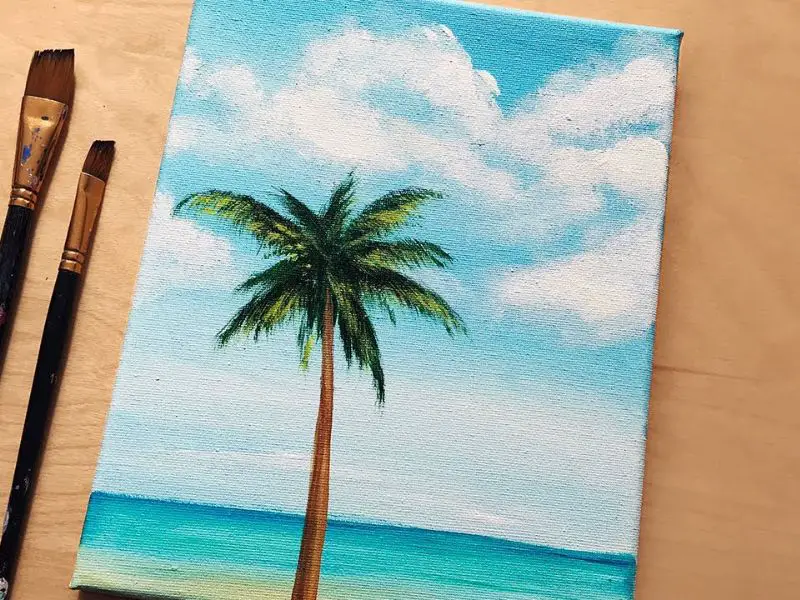 Ocean paintings, especially those that contain greenery, have the power to add a sense of tranquility to the place. They're just so relaxing to look at, and this palm tree and ocean painting is no exception.
All you need is colors and a few paintbrushes to create this DIY canvas painting.
Check out this DIY beach scene idea at youtube.com/c/AhmadArt.
Easy Heart Acrylic Painting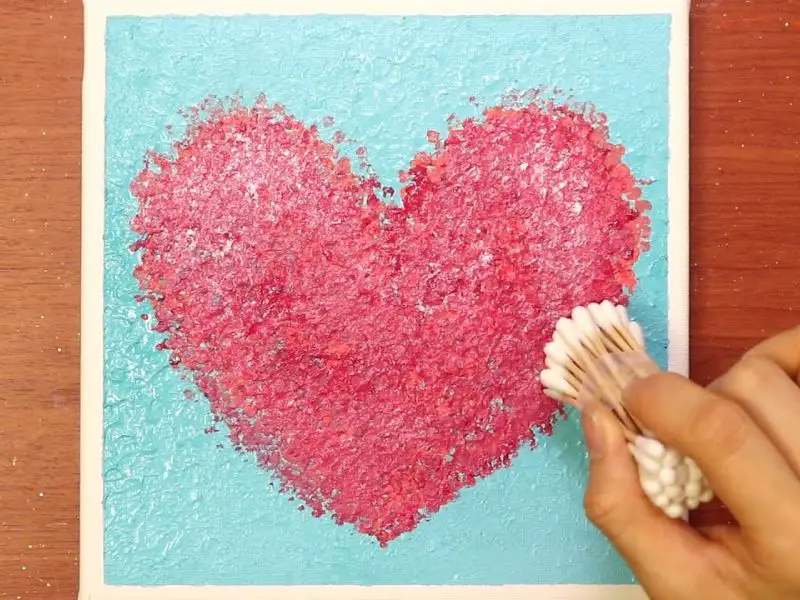 In this painting, you won't be making any paintbrush brushstrokes; instead, we'll use cotton swabs! This easy heart painting idea is very fun for the little ones and grown-ups alike.
All you need is some cotton swabs and colors. Smudge the canvas with the color-soaked swabs, and you'll end up with a beautiful heart painting to gift your loved one or decorate your home with.
Check out the step-by-step heart acrylic painting tutorial on Clara Art's channel.
Stunning Van Gogh Masterpiece DIY Canvas Painting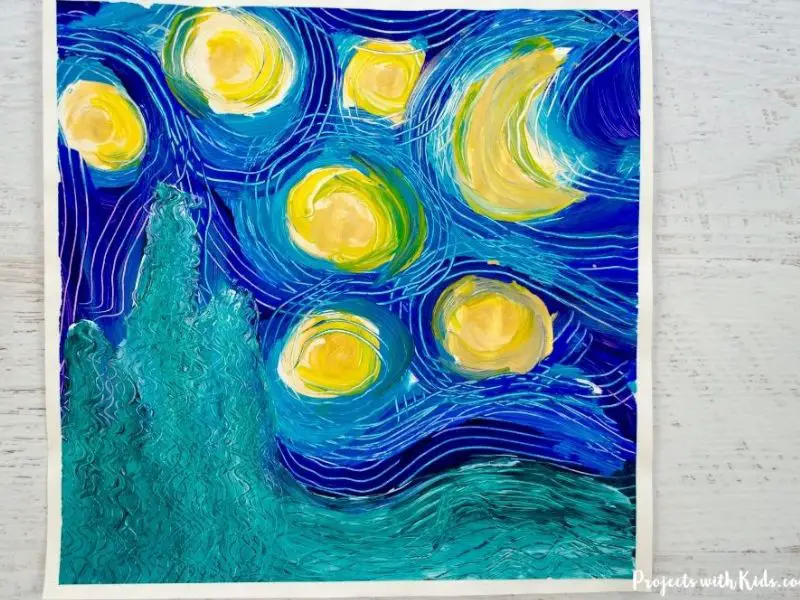 This stunning piece is so easy that even kids can make it come to life. OK, so how can a little kid mimic the painting of one of the most inspiring artists of all time? The answer is a plastic fork!
Yup, with a fork dipped in watercolor, your kid can easily create the swirls in the world-renowned starry nights painting.
Check out the complete Van Gogh Masterpiece wall art guide at projectswithkids.com.
Cute Easter Bunny Canvas Project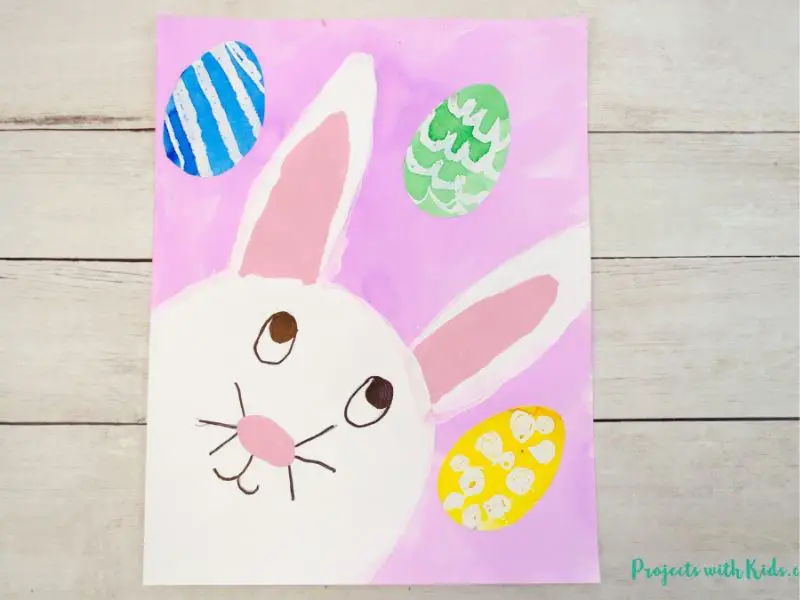 The early days of spring mean that Easter is around the corner, and what better way to celebrate it with your children than by creating this cute Easter bunny painting.
It's an easy painting with clear steps, so if you want something to get your hands dirty with on Easter, this is it!
Learn how to make a cute Easter bunny painting at projectswithkids.com.
Sweet Summer Watermelon DIY Canvas Painting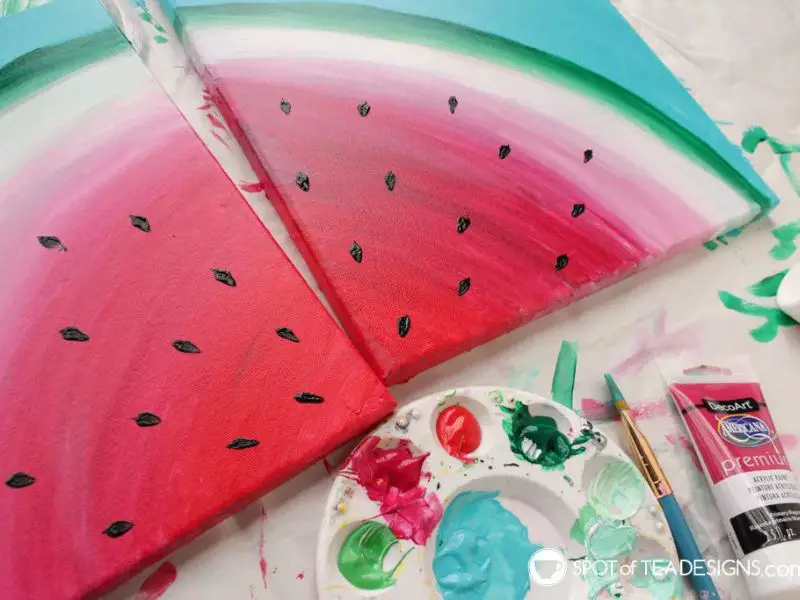 This easy watermelon canvas art would be a fun project to pass the time with on hot summer days.
All you have to do is blend the watercolor paints to create the juicy and rine flesh of the watermelon. For extra fun, let your kids make this small canvas painting with you.
Learn how to paint this sweet summer watermelon DIY canvas painting at spotofteadesigns.com.
Bird and Birdhouse Dimensional Canvas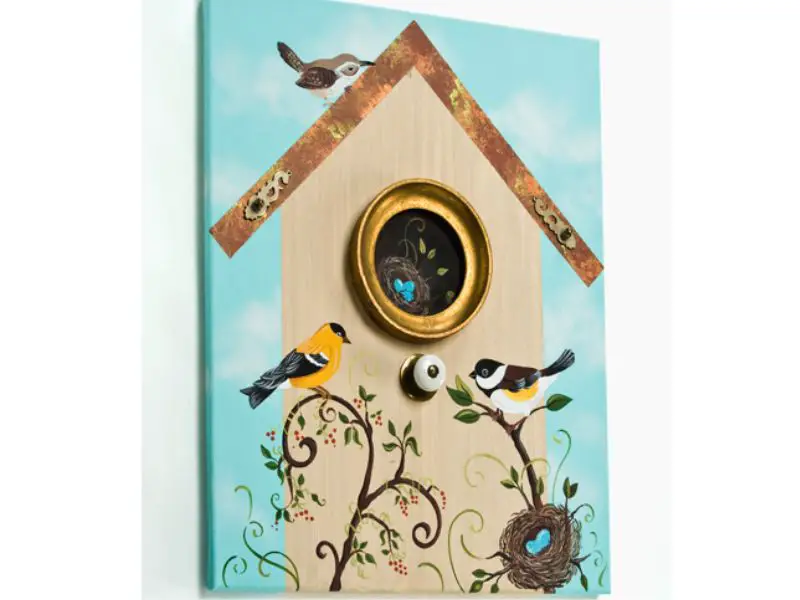 Creating this soothing bird and birdhouse dimensional painted canvas is so much fun. You'll paint sweet birds perched around a birdhouse with a decorative metal accent that takes it to a whole new level.
Metallic paint gives DIY canvas painting ideas a well-defined character, even with abstract art.
Learn how to create a bird and birdhouse dimensional DIY canvas painting at plaidonline.com.
Honeycomb Wall Art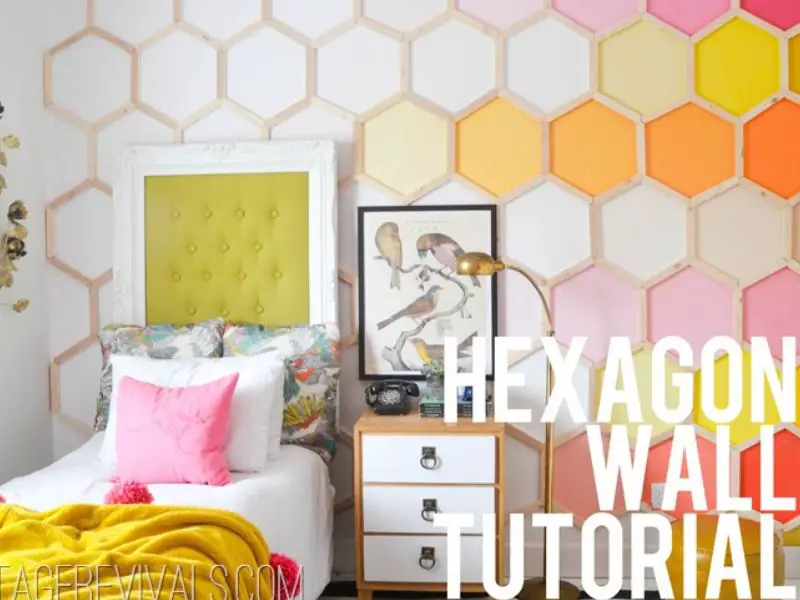 The honeycomb wall art is a classic, and it has the potential to look better than glamorous paintings that don't fit well in the room.
At first glance, you might think that this wall art would take forever to get right, but you'd be surprised at how easy and cheap it is to create.
Learn how to create this beautiful honeycomb wall art at vintagerevivals.com.
Easy Galaxy DIY Canvas Painting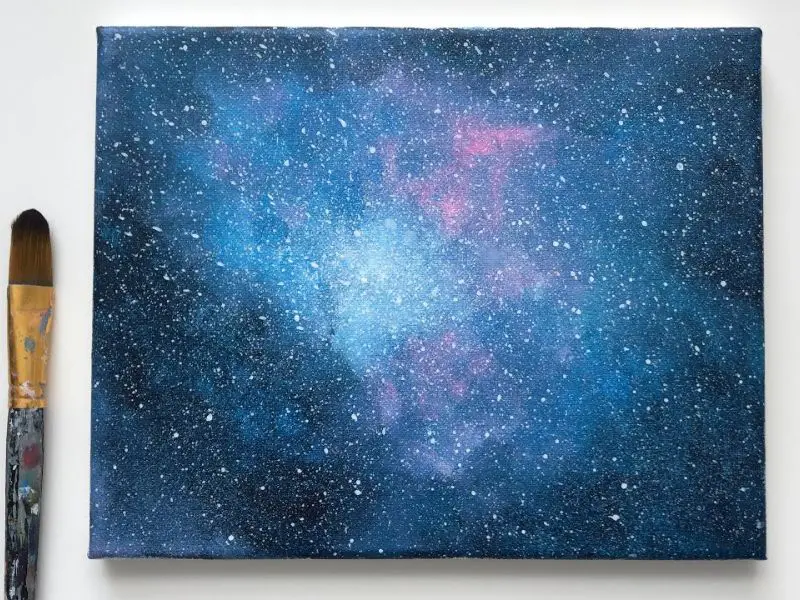 This one is a little different; it's the only painting on this list that requires a black blank canvas. Creating this easy Galaxy DIY canvas painting is super fun for kids and adults alike.
All it takes is to combine some colors and textures and add stars, planets, and other astronomical objects that'll be represented by a few dots of color.
Get the detailed galaxy DIY canvas painting idea tutorial from youtube.com/c/DaniyalArtAbstractART.
Stenciled Botanicals on Canvas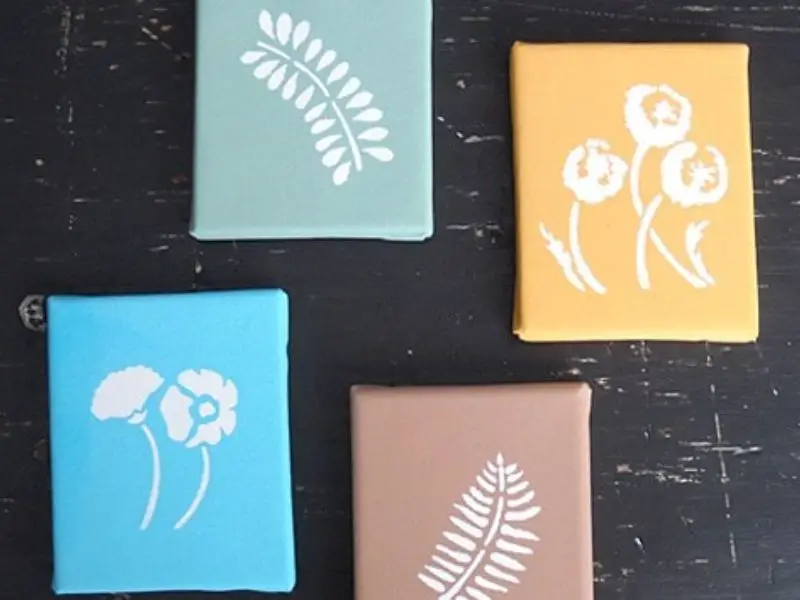 Do you want to decorate your house with pretty botanicals? You should definitely try out this easy stenciled botanicals on canvas painting.
Use different colors and add the icing with simple stenciled designs for an unmatched look. The whole thing won't take you more than an hour.
Get the full stenciled botanicals on canvas easy painting idea instructions from craftsbyamanda.com.
String Art on Canvas Painting Ideas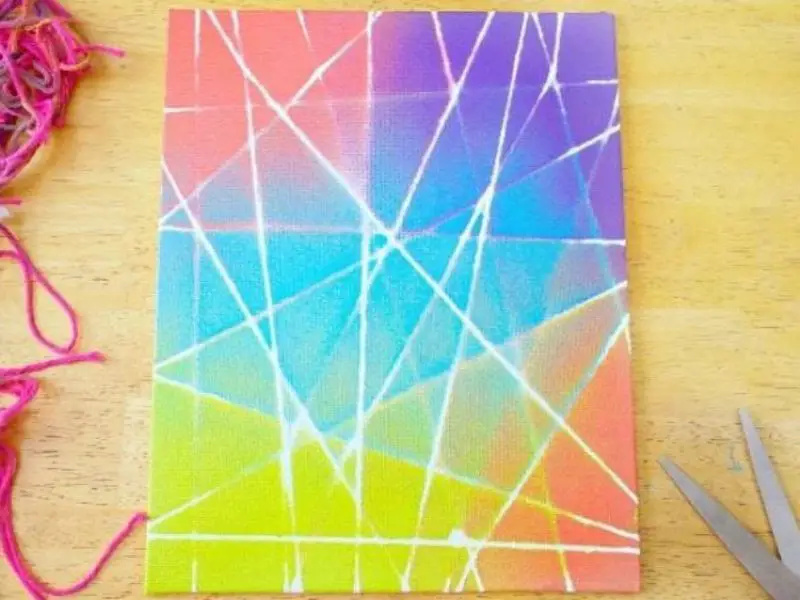 If you're a fan of string art projects on canvases, you shouldn't miss out on this DIY canvas painting.
Originally, this painting required a spray bottle of paint, but of course, you can substitute for kid-friendly alternatives.
This project involves the use of the tape mask painting technique, so it makes an excellent opportunity to learn something new that you can use in other canvas art crafts.
Unleash your creativity with these string art on canvas painting ideas at jugglingactmama.com.
Simple Cute Easy Painting Ideas for Beginners – Round-Up
So that was our take on the simplest painting ideas that anyone can experiment with. Canvas art? Check. Abstracts? Check. Modern and stylish art? Check!
Now, it's time for you to get your hands dirty with some of these paintings, but before you do that, don't forget to tell us which easy canvas paintings helped you find inspiration the most.
For more beautiful painting ideas to start painting in your creative journey, check out craftwhack.com.
Comments
0 comments