Everyone should make pinwheels at least once in their life. Not only are they easy to make, they're simple entertainment, and sure to put a smile on anyone's face.
These are made with paper, so be sure to keep them inside or just plan on making them to use temporarily if you are making them for a party or outdoor decorations. Also- they don't stand up to a lot of playing! 🙂 But they're super-cute as decorations.
Also, be sure to use paper that is printed on both sides. You'll see both sides of the paper when you cut it and form the pinwheel.
Other than that, these don't take long to make at all. The thing that took the longest for us was waiting for the paint to dry on the pinwheel sticks!
DIY Pinwheel Supplies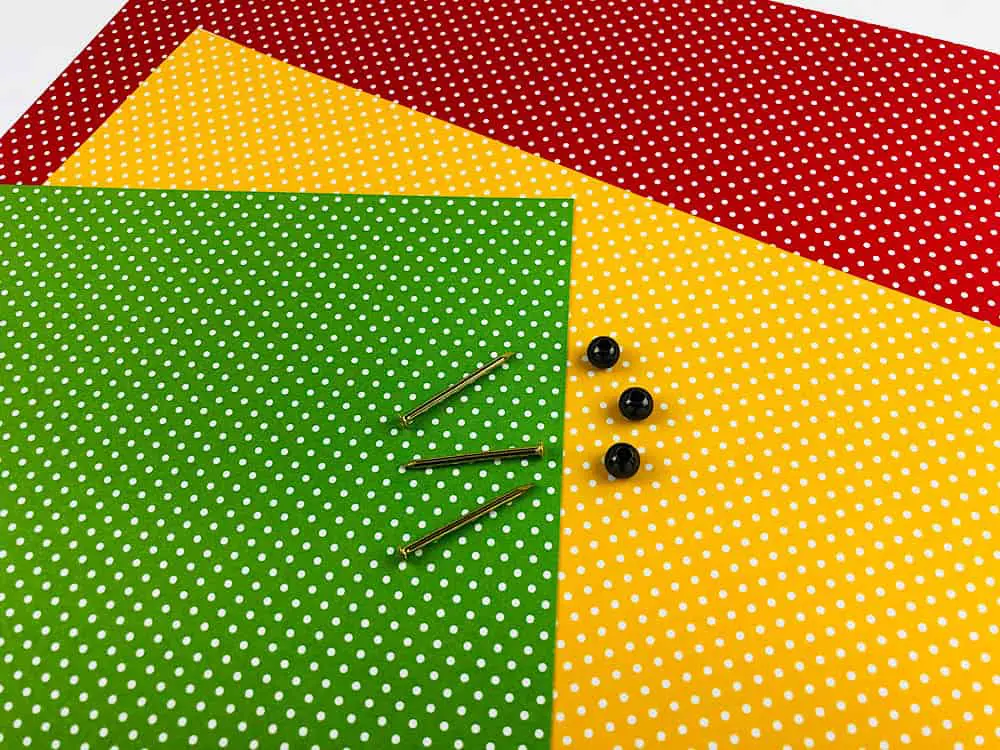 Making the Pinwheels
Paint the dowels if/however you want. We painted ours white with a stripe of each of the colors of paper we chose. We used white house paint and Liquitex basic acrylics for the stripes.
You can use any craft paint you have on hand, though. If you want a shinier finish to the sticks, you can paint on a few coats of Mod Podge or Krylon clear spray paint.
Set them aside to dry completely.
Lightly draw out an x on the back of the paper (from corner to corner) using a ruler and pencil.
Cut 6″ in from each corner with your scissors or a craft knife.
Poke a hole with an escucheon pin in the top left corner of each paper section, and also one directly in the center of the paper.
Working clockwise, fold one corner in toward the center at a time, pinning through each hole and then the center hole.
Pop a small bead onto the end of each pin.
Now it's time to attach your pinwheel to the dowel!
We drilled a tiny 1/16″ hole into the top of the dowel, but you might be able to get away with pushing a tack into it to make your hole. You just don't want the wood to split, so I wouldn't bang the pin in with a hammer, unless you're feeling brave…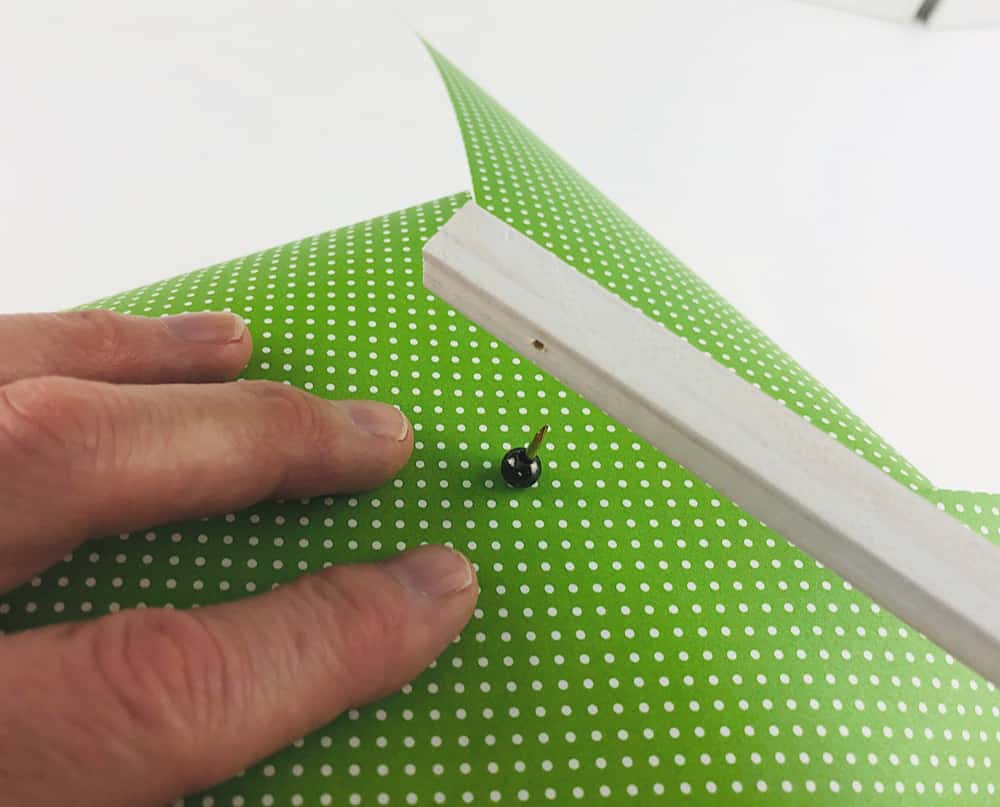 We used a tiny bit of hot glue in the hole and then gently tapped the pinwheel into the dowel with a hammer.
Tip:
we brought the pinwheels outside on a particularly windy day, and the kids were running around like crazy with them, so 2 of the folded-in corners popped out from the pins. This was an easy fix by globbing some hot glue in the center of the pinwheel to glue the paper corner to some more of the paper.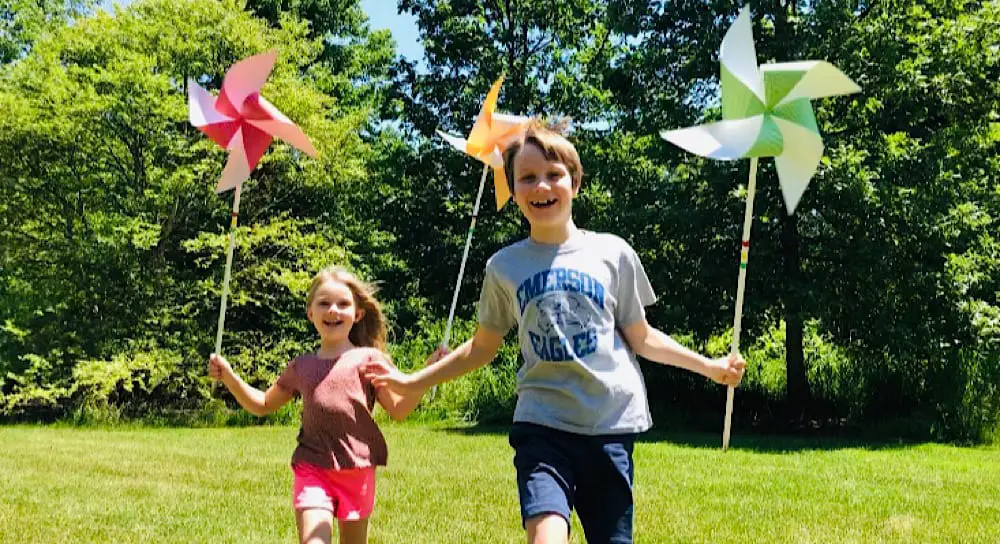 Comments
0 comments