This Simple paper leaf wreath is such an easy DIY that will brighten up your home this Spring – All you need is a few craft supplies and a little patience cutting out the leaves!If you have a Cricut machine, that will make the cutting part so much easier (and faster!) But sometimes it's fun to sit and Netflix and cut leaves out.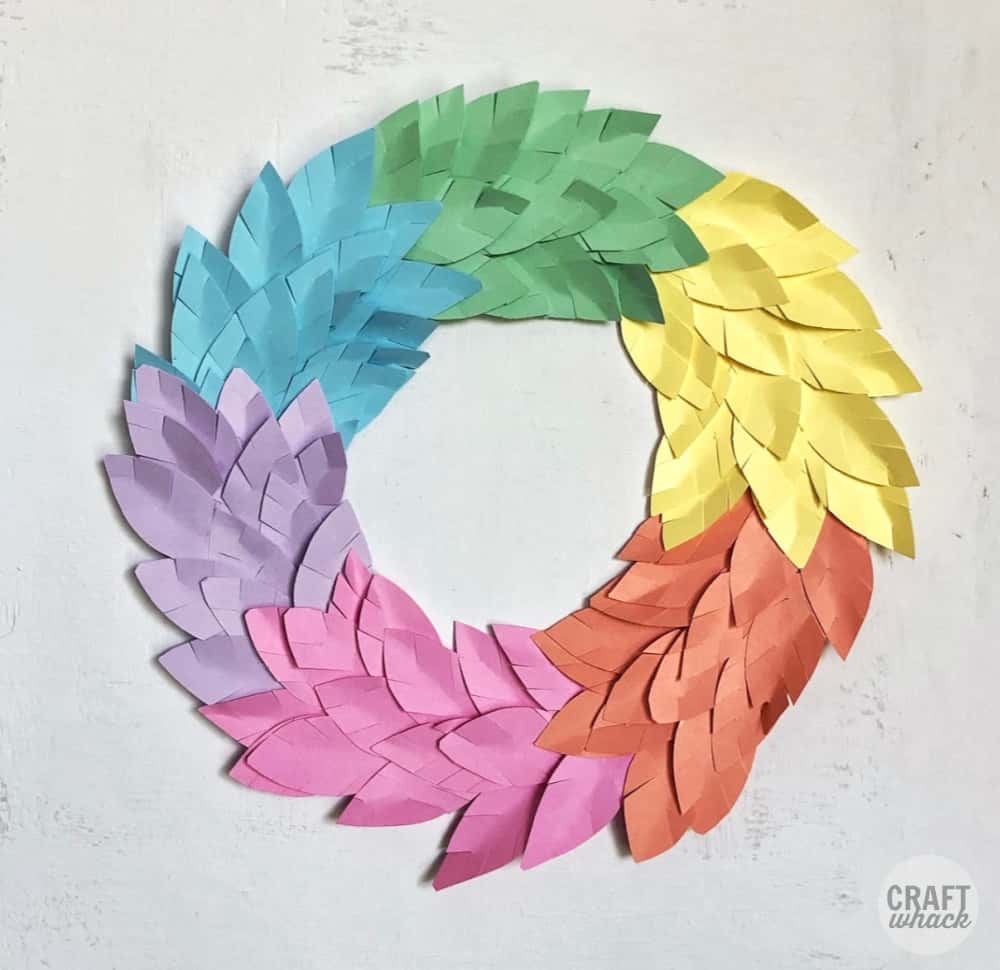 Here's how to make an easy rainbow paper leaf wreath in just a few steps.
Materials to Make a Rainbow Paper Leaf Wreath
Cardstock in rainbow colors (I went with pastel, but you could brighten things up with primary colors!) You will need 2 pieces of each color you choose. A piece of cardboardDinner plateScissors (or Cricut machine)Hot glue gunCommand strips (for hanging the wreath)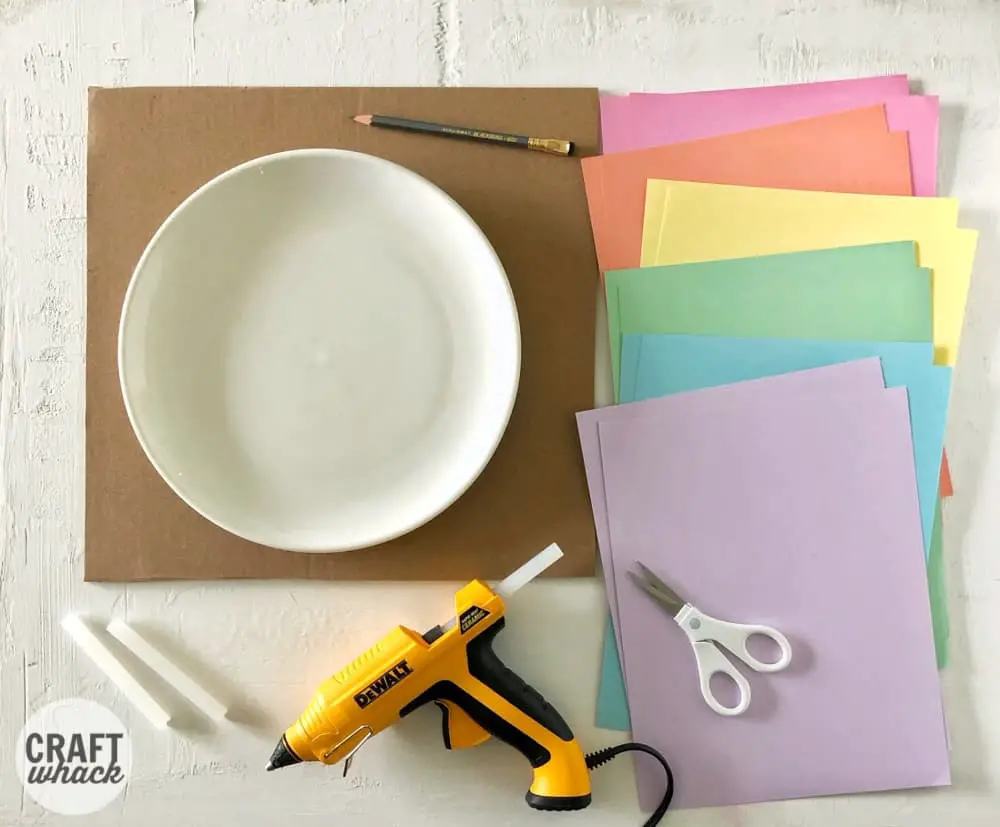 How to make this easy paper leaf wreath
Step 1 Trace your dinner plate onto the cardboard and cut out. Cut out an inner circle, leaving about 1.5″ of cardboard all around for the wreath.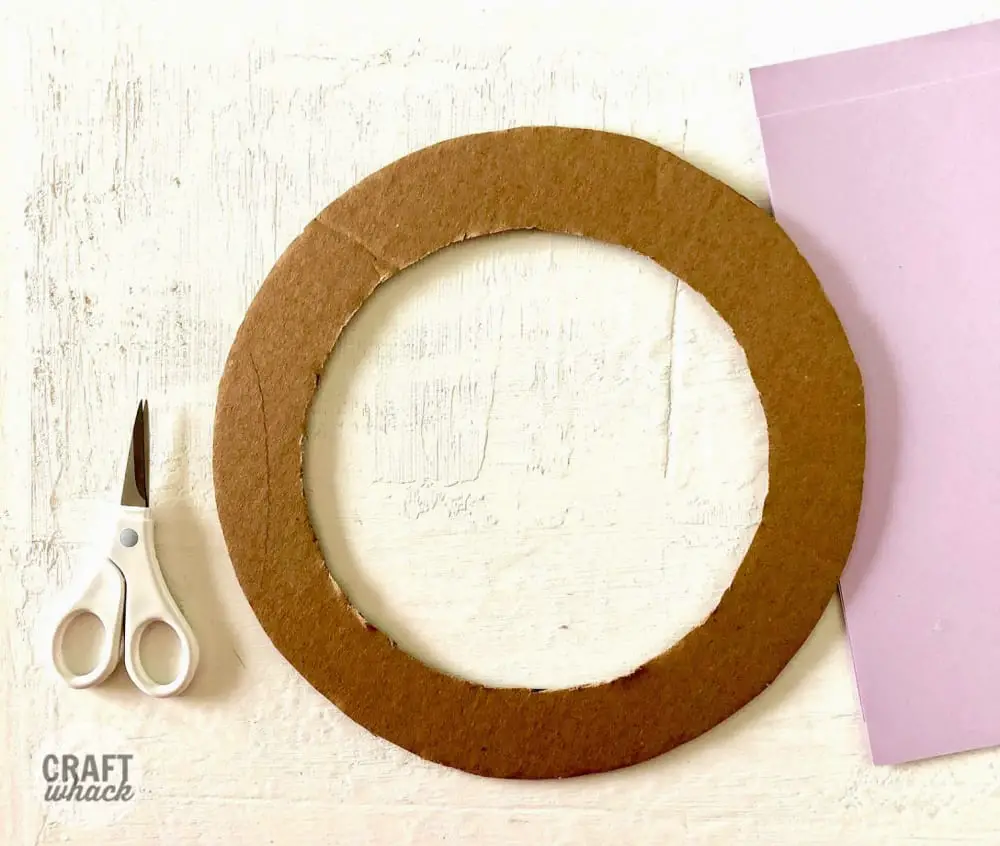 Step 2 Cut your leaves: I folded each piece of card stock in half vertically, so I could cut 2 leaves at a time. Draw your leaf onto the card stock and cut them out, or just freehand cut them. I got 4 leaves from each piece of cardstock, so 8 leaves total for each color.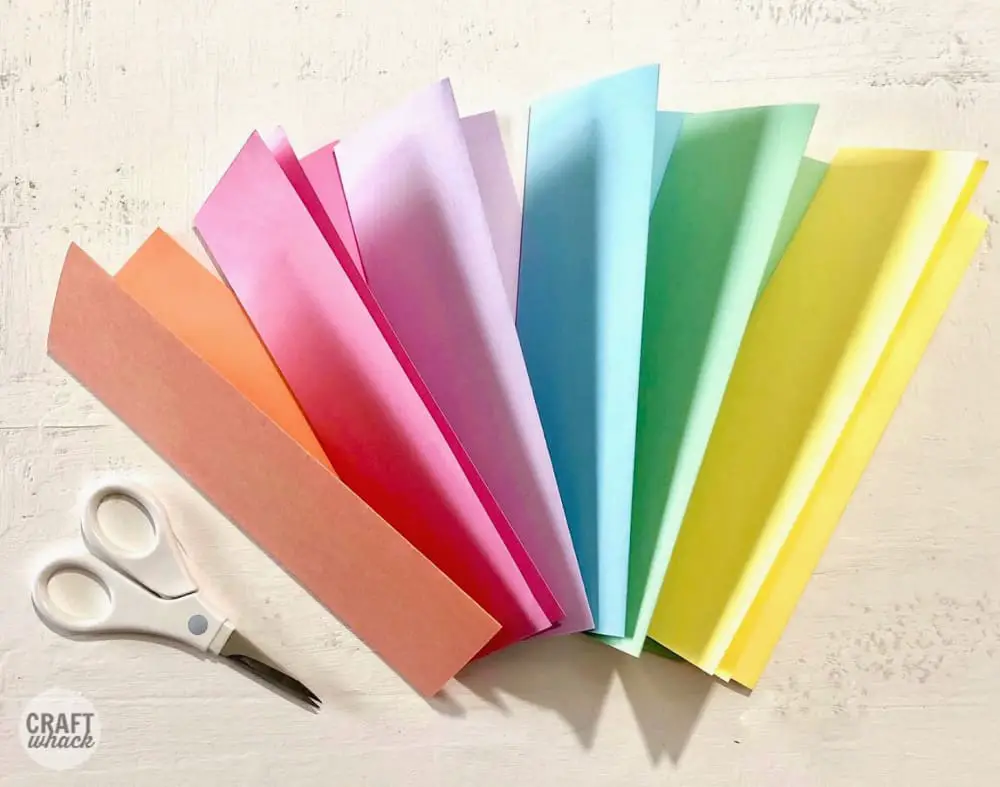 Step 3 Add little fringe cuts on the sides of the leaves if you like.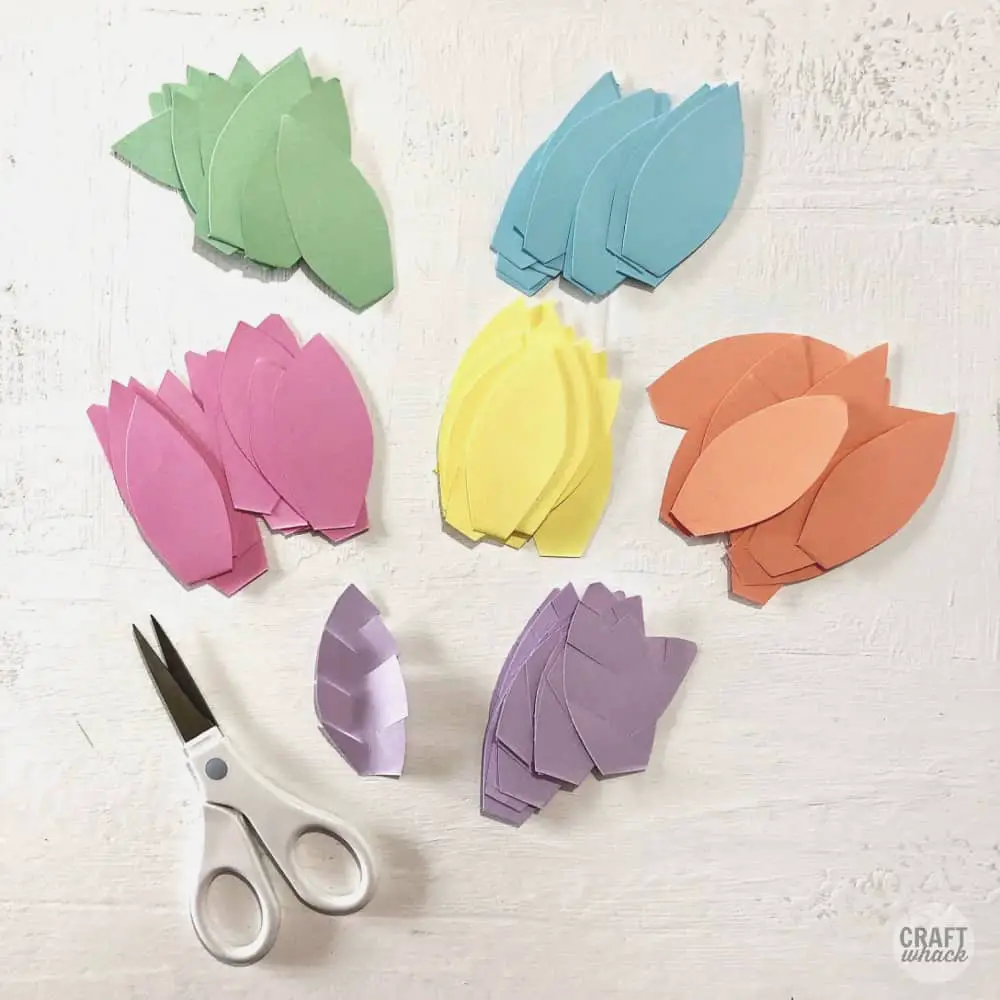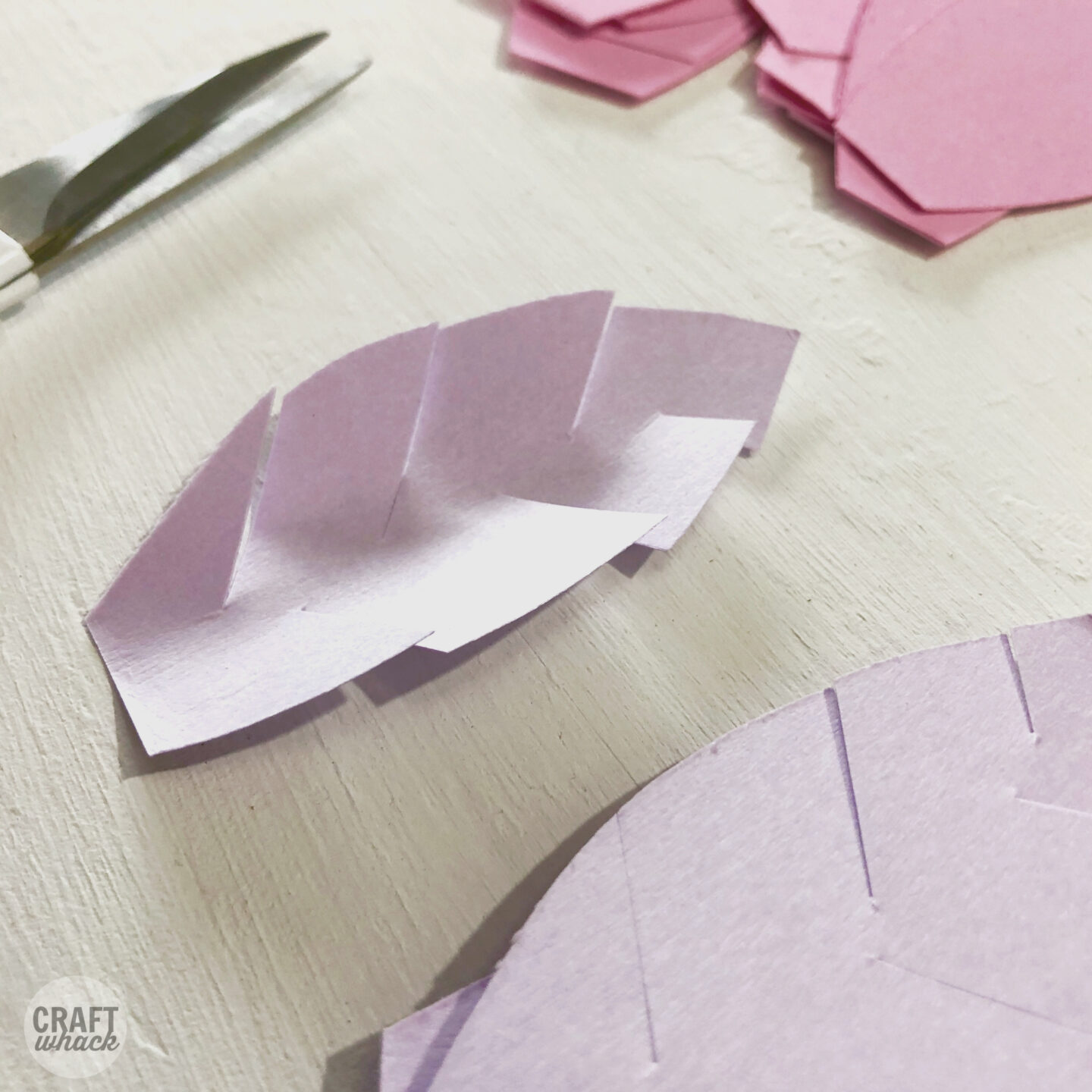 Step 4 Glue your leaves on with hot glue going 1 row at a time. Just dab a little hot glue at the base of your leaf and press it firmly onto the cardboard wreath.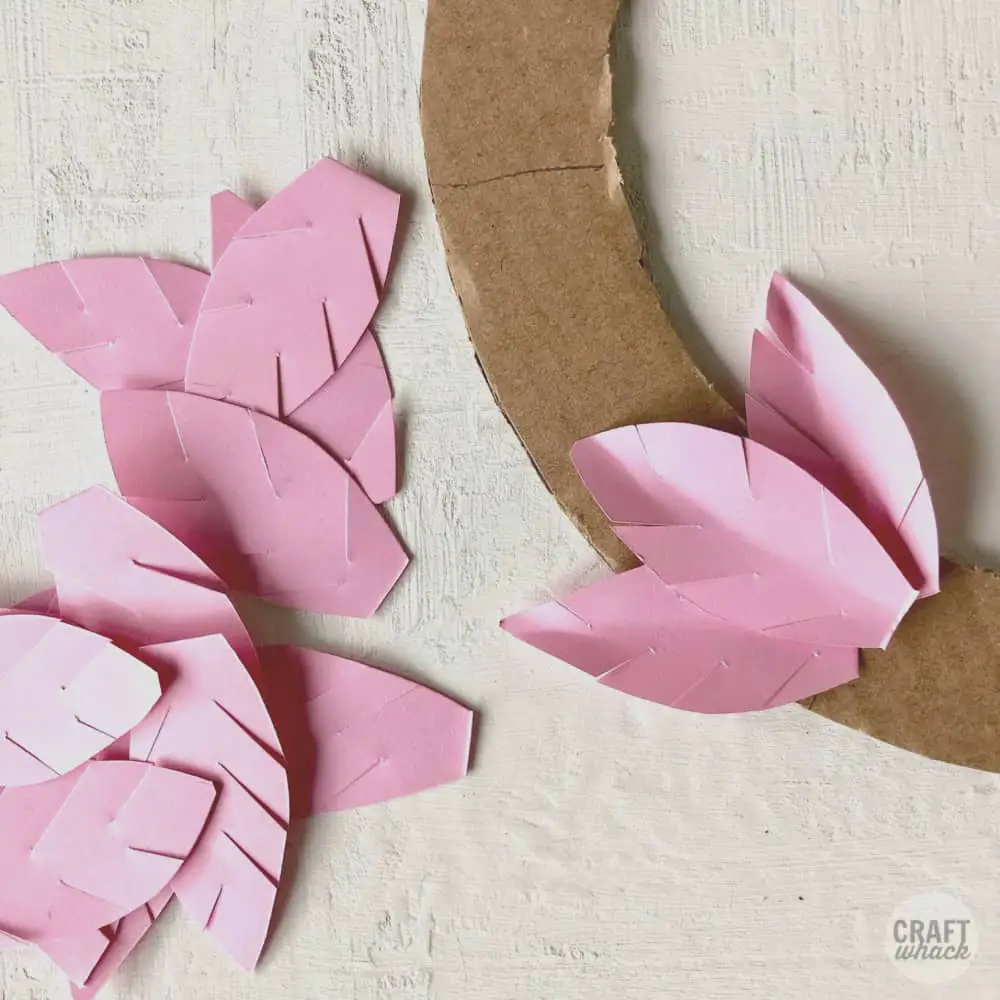 Step 5 Continue gluing leaves on all around the wreath. I used 6 colors of cardstock, so you can draw dividing lines onto your wreath first to make sure you have enough space for each leaf color.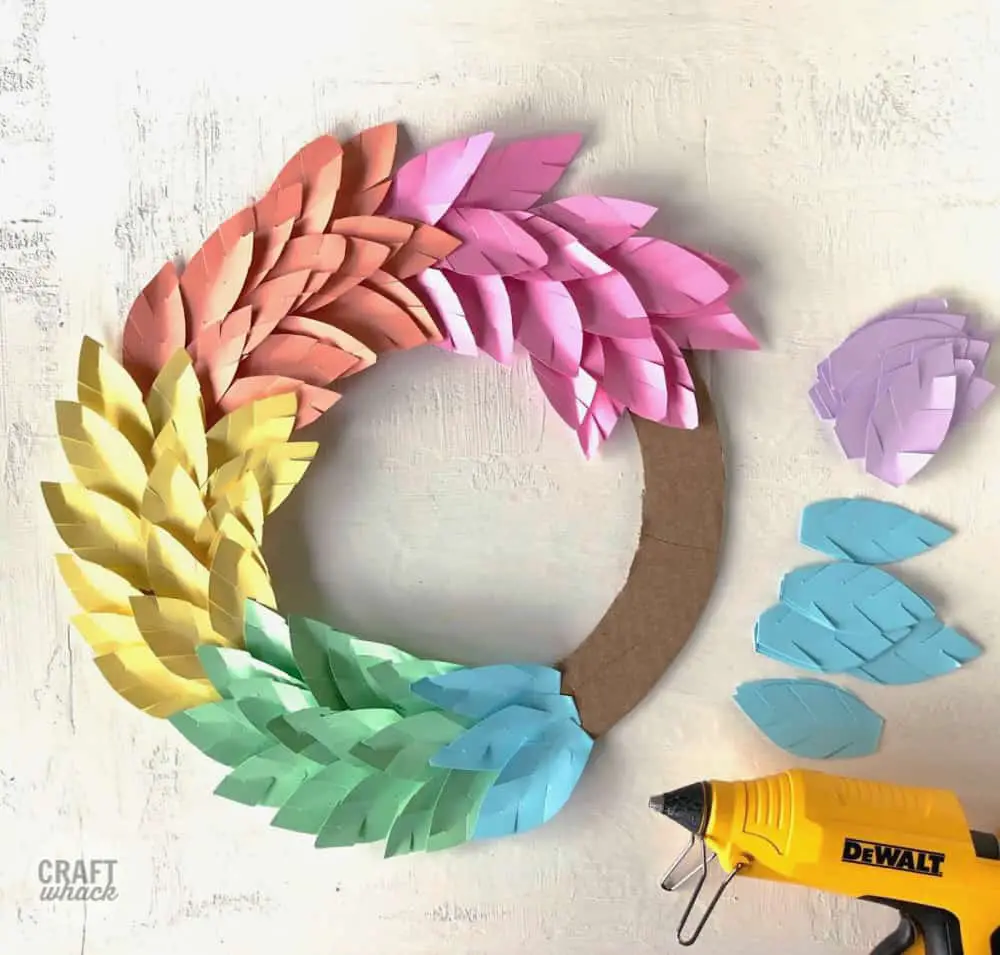 Notes: This paper rainbow leaf wreath brightens up any space! I hung my wreath with Command strips, but you could also use a small nail to hang it on a wall, or just prop it up on a shelf.
Try out this fun paper flower craft if you are looking for something a bit quicker, but still want to brighten your walls.
Want to remember this easy paper leaf wreath? Pin it For Later!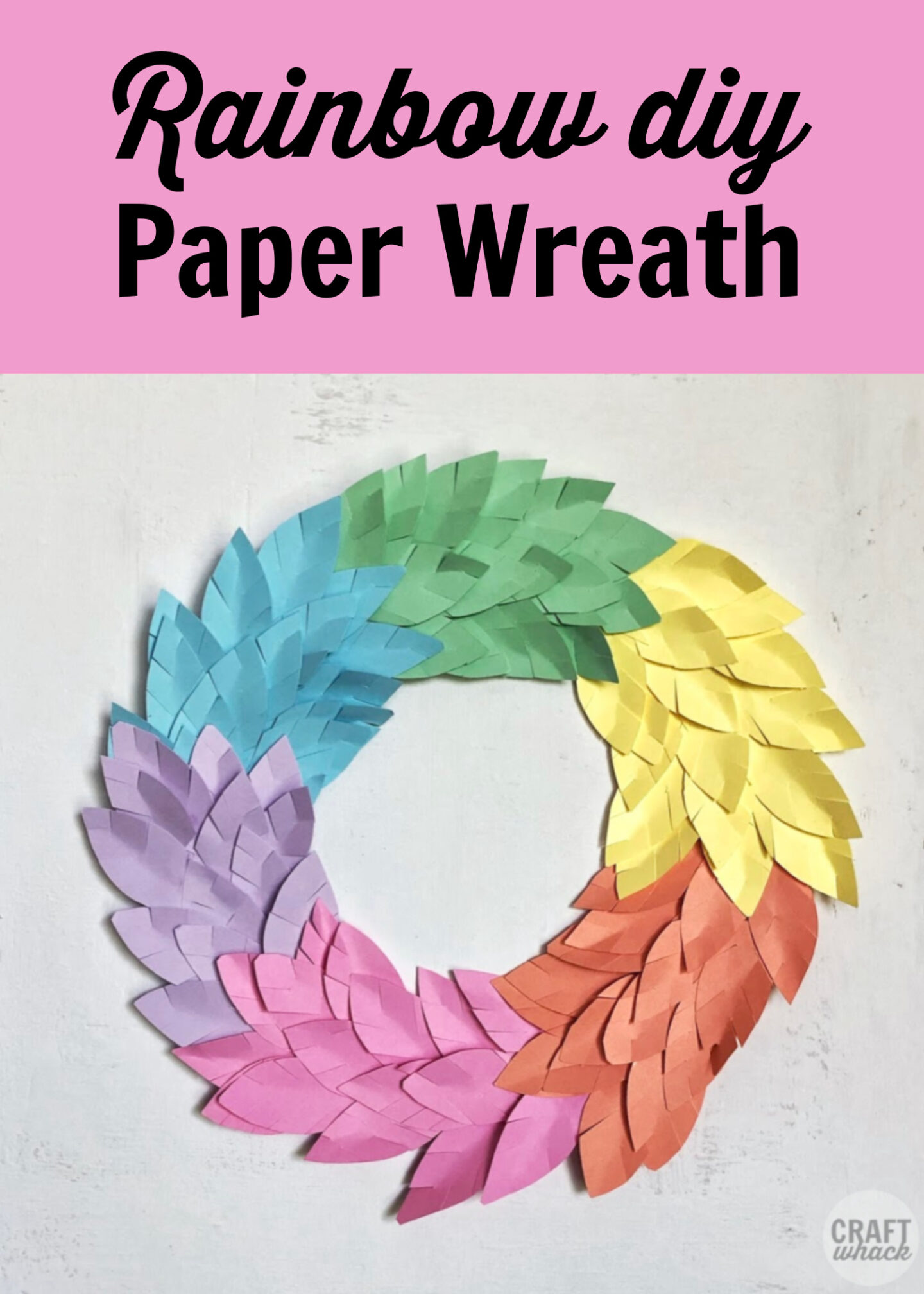 Comments
0 comments