I am about to eat my arm I'm so over Winter. And I know those of you in Florida want to smack us northerners silly for our whining, but seriously, now. Half of us look like vampires by now and are chugging Vitamin D pills by the handful.
I've decided to take matters into my own hands and do the equivalent of a rain dance to usher in Spring.
Today we are sitting down and making the brightest, most colorful paper flowers the world has ever seen. Look: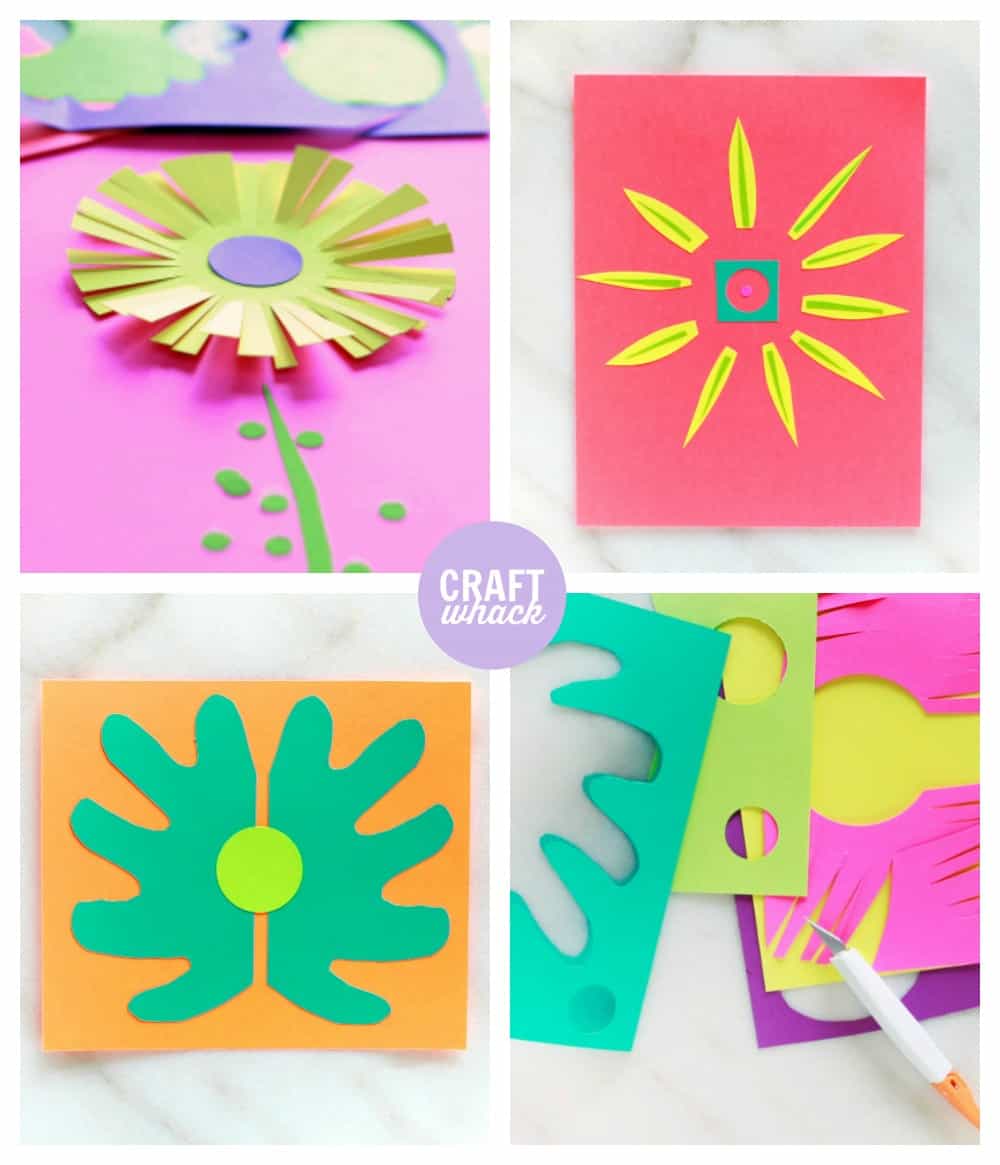 Supplies
Ya don't need much here, just a bunch of colored card stock (which you should already have from making y other colored paper projects)
Colored card stock – I used these 2 neon packs: one and two
Scissors
Glue sticks (yes, I have fallen in love with plain old Elmers glue sticks, and this is a great price.)
Circle punches if you want perfect dots: small | medium | large | extra large
Here's a set of 3 that I haven't tried, but they get good reviews.
Basics, but definitely handy:
pencil (my fave, but totally unnecessary for this)
BIG ruler I haven't mentioned before how often I use my big metal ruler, but it's always.
Directions
I love typing the word 'directions' when the project is so open-ended and there are zero rules.
Cut out flower things.
Glue them to backgrounds.
I used a combination of circle punches and freeform-cut shapes, and put together the most eye-jarring colors I could. Some flowers resembled flowers more than other abstract creations.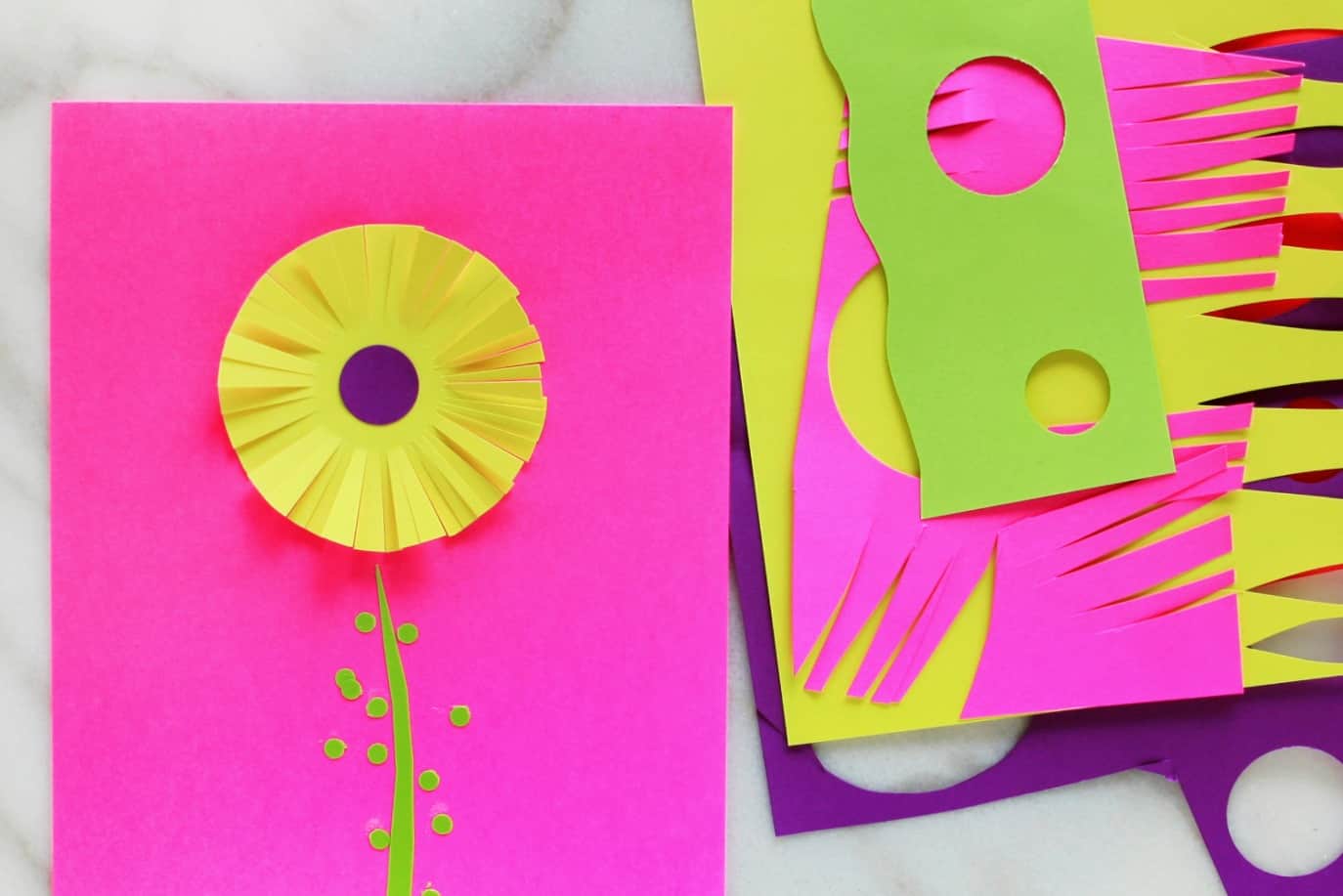 Some had 3-d elements, and some were flat on the paper. Some I folded the paper in half, cut half the flower out, and unfolded it to make a whole symmetrical flower.
This is the sort of project I can see coming back to again and again, whenever I feel a need for a shot of color. Oh, yes, now prepare yourself to make these giant paper popsicles this summer when it's all hot and sizzly out.