Let's create a fun hand-tracing resist art that will entertain the whole family! What better way to fill our time than by having them create hand-tracing resist art! We love the beautiful end result of this art. You can capture a moment in time with your kids and their age as well as use this art as wall art once framed. This project requires very little, if any, prep work and very few supplies, yet lends itself very well to many different ages and skill levels. This is the perfect project in our book for a busy person who still wants to take time to create some watercolor resist art in their day.
So what is resist art? This is a technique using layers to shape invisible designs or patterns. The artist uses a clear medium such as tape or wax or a medium that has color but is resistant to paint, then paints over the covered area with a layer of color. The color from the paint will stick to the surrounding area, letting the resist layer show through. Resist painting is a common art form used with young kids as it can be incredibly flexible in its design. This resist art project lends itself very well to many different forms. In addition to a hand design, you could trace a leaf or any other object around the house and have fun creating zentangle art designs within it with your crayons.
We love this crayon resist art because of how simple it is, and we hope you do too! So let's get started.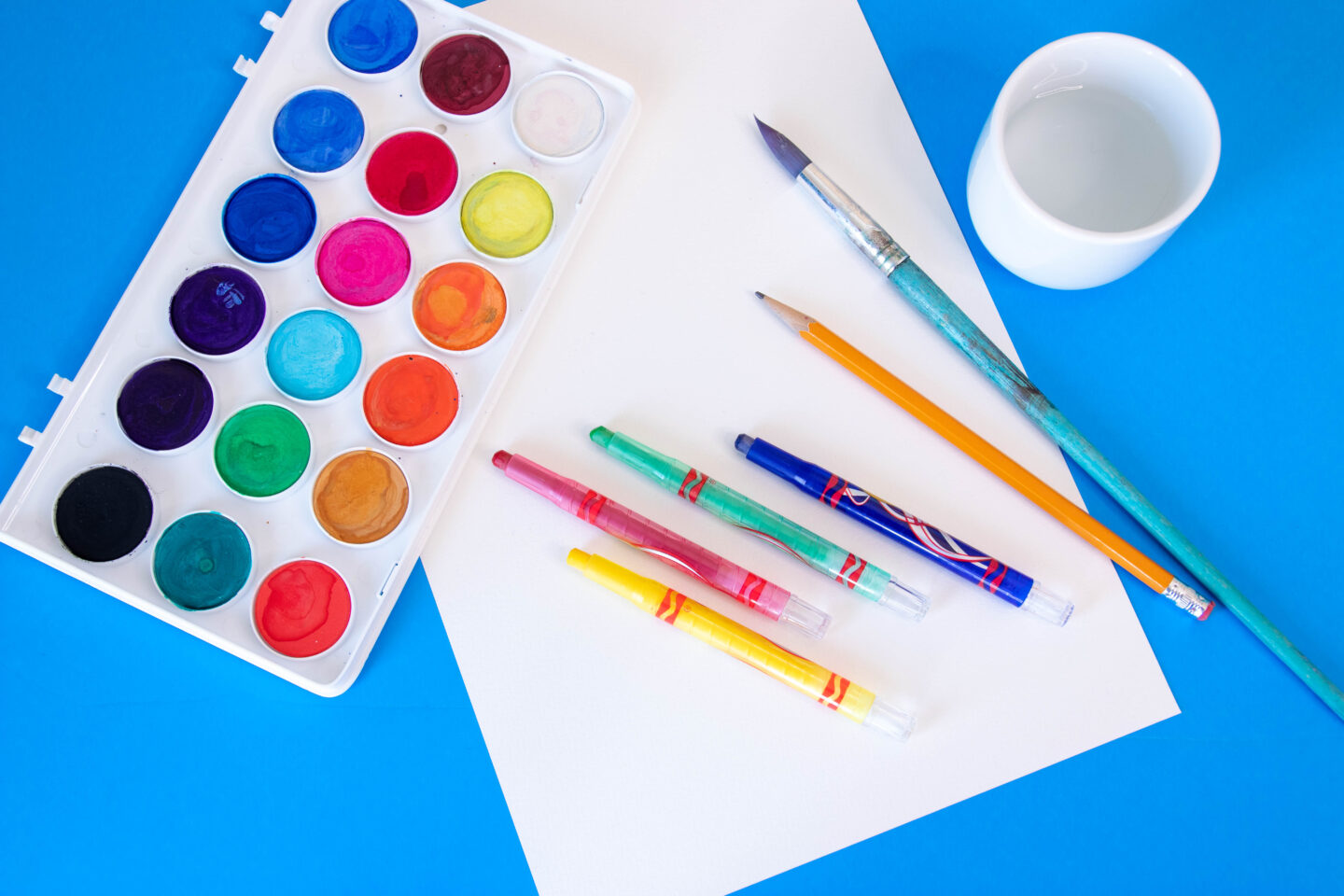 Supplies Used:
Watercolor Paper 

Watercolor paints

Crayons

Pencils
Watercolor paint brush
Hand-Tracing Resist Art Directions:
Have your child trace their hand using a crayon or pencil on a sheet of watercolor paper. Younger children may need help with this part.

Next, your child can color in the hand using crayons, making whatever creative design they come up with. You can help them refer to these fun zentangle art designs dependent on their age and abilities. Even simple scribbles and shapes will look great. You could have them write their name or draw seasonal designs. The possibilities are endless!

Now, use your watercolors to paint over your entire painting, watching the beautiful color combinations emerge. Using multiple watercolors to get unique results.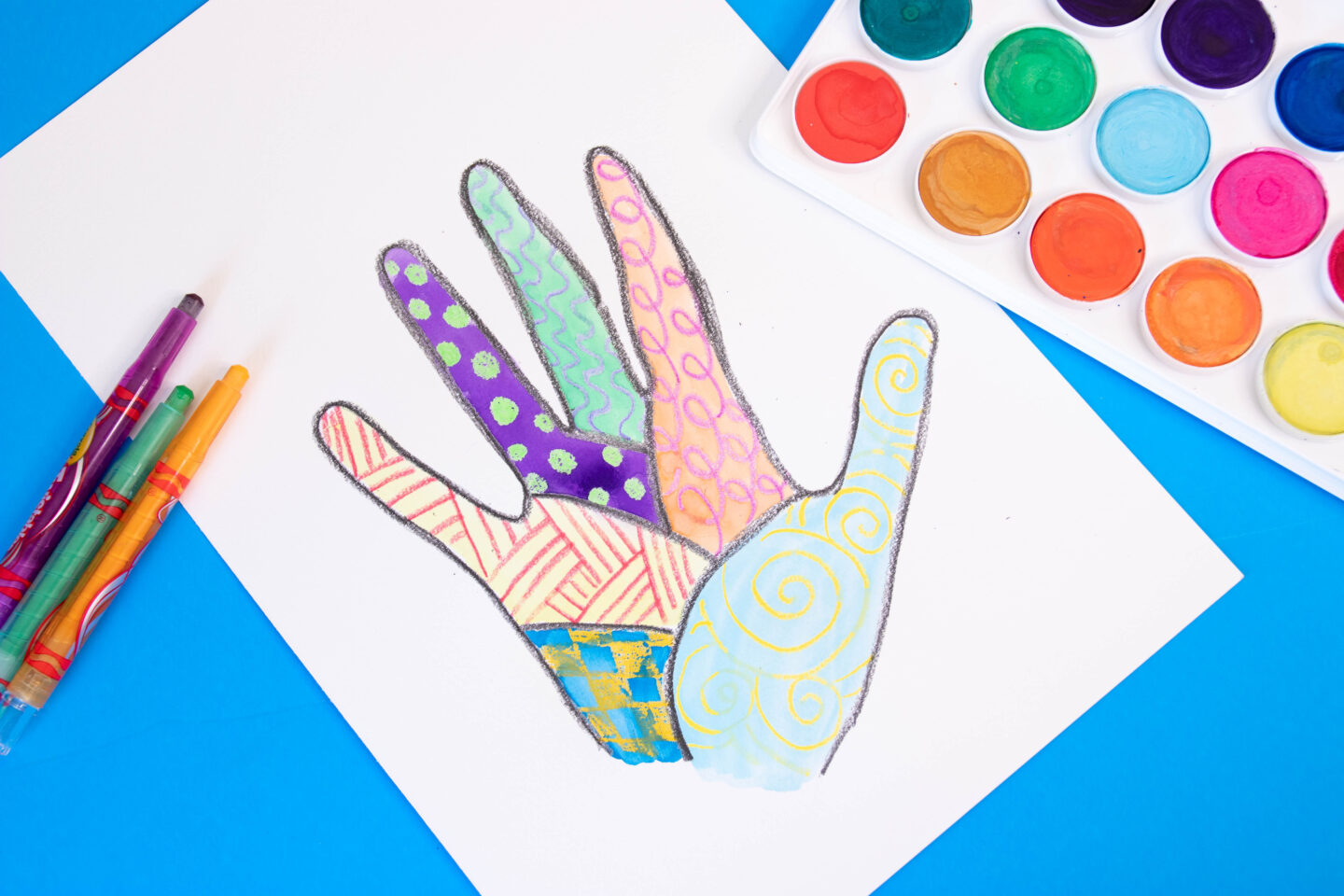 Hopefully, your child will love the end creation and will want to make many more that you can share with friends or family, laminate, or string together to make a fun "hand garland." Look at this fun garland for inspiration. This craft will become a family favorite that can include everyone in the fun as you create a family memories together.
Additionally, as you get the hang of this technique, you could branch out by using tape as an alternative medium for the resist art technique. If you enjoyed this project, check out some of our other craft ideas that are hand tracing art too.