Want to find out how to get started knitting? Ironically, it can be overwhelming to jump into such a popular creative medium when there's an abundance of information out there. I'm going to try to break it down as simply as possible so you can get started knitting easily. (Remember, knitting should be enjoyable, not stressful.) 🙂
Beginning Knitting Supplies
Luckily, when you first start knitting, you really don't need that many supplies. You can basically get going with a pair of needles, a skein of yarn, and some scissors.
Yarn
You don't want to start with the cheapest yarn out there, because, yuck. Nor do you want to race into your local knit shop and drop a hundred bucks on the most gorgeous yarns in the joint. Luckily, there are tons of happy mediums out there.
Start with:
A smooth yarn so you can see your stitches and you won't keep getting your needles caught
Worsted weight, which is a good medium thickness
A fairly light color makes it easier to see your stitches
Try Wool-Ease (80% Acrylic, 20% Wool), or Red Heart With Love if you hate even that small percentage of wool.
Needles
They aren't as slippery as metal, making you less likely to drop stitches off the needles. TIP: Practice dropping stitches on purpose from time to time, so you can practice replacing them without having an emotional meltdown. (See the links to fixing knitting mistakes at the end of this post.)
I would also have on hand some of these plastic needles if you don't already, and a crochet hook, just to use for dropped stitches. (Not that you'll ever make any mistakes ever, ever, ever.) (Plus, what if you want to take up crochet as well? See what an art supply enabler I am?)
This Mug
You obviously will need to share with the world that you are now a knitter, right? HAY-AY! Knit happens.
---
First Knitting Techniques
There are 3 things you need to know to get started knitting.
Cast on – This is getting the yarn on the needle to begin with. There are different methods to do this, and some are easier than others to learn.
Knit and purl – You'll want to practice exactly 2 stitches at first: knit and purl. These 2 stitches, and variations on them, make up all of knitting.
Cast off – Also known as binding off, this is how to finish the edge of your knitting so it doesn't unravel.
I like these videos by Happy Berry Knitting. They're bright, close-up, not too much intro garbage, and she explains slowly and clearly.
Cast on
Knit Stitch
Purl Stitch
Cast Off
---
Perfect First Knitting Projects
The classic beginning knitting project is a scarf. I for one hate scarves, so when I started I knitted approximately 1/2 of a scarf before moving onto hats. If you like scarves, go for it. It's a great way to practice your stitches for a long time, so that you commit them to muscle memory.
I made a beginning knitting project for kids, where you knit and felt bracelets, but my current washing machine hasn't been working very well to felt items, so take that into consideration if you try this.
Want to Dive Full Force Into Knitting? Explore More:
Ravelry is a super fun knit and crochet community where you can find your tribe of like-minded knitters (and crocheters).
Knitting Books
Here's a great comprehensive resource book to get started knitting that
you will want sitting next to you always. Get your highlighters and page markers ready. 🙂
These 4 are more for knitting pattern ideas and instruction:
Stitch 'n Bitch: The Knitter's HandbookBuy Now
750 Knitting Stitches: The Ultimate Knit Stitch BibleBuy Now
Cute & Easy Little Knits: 35 quick and quirky projects you'll love to makeBuy Now
Baby Beanies: Happy Hats to Knit for Little HeadsBuy Now
Knitting Classes
Here's where everything will really break through for you! There's nothing like seeing someone show you how to knit live, being able to pause and rewind as much as you need, and get all the tips and tricks they offer as well. YouTube is great, but let's face it, wading through all those ads can be annoying, and you have to hunt and peck to go on to the next technique.
Startup Library: KnittingCheck it Out My First Infinity ScarfCheck it Out Startup Project: Cable Knit Hat & HeadbandCheck it Out
---
How to Fix Common Beginner Knitting Mistakes
This is a great resource for lots of common beginner knitting mistakes.
Here are some nice, clear videos on fixing some common knitting mistakes.
---
Now go practice so you can move on to knitting this toilet paper.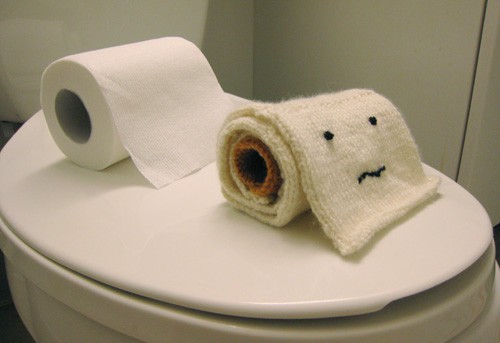 Tell me your knitting stories! Have you tried before? Are you excited to started knitting?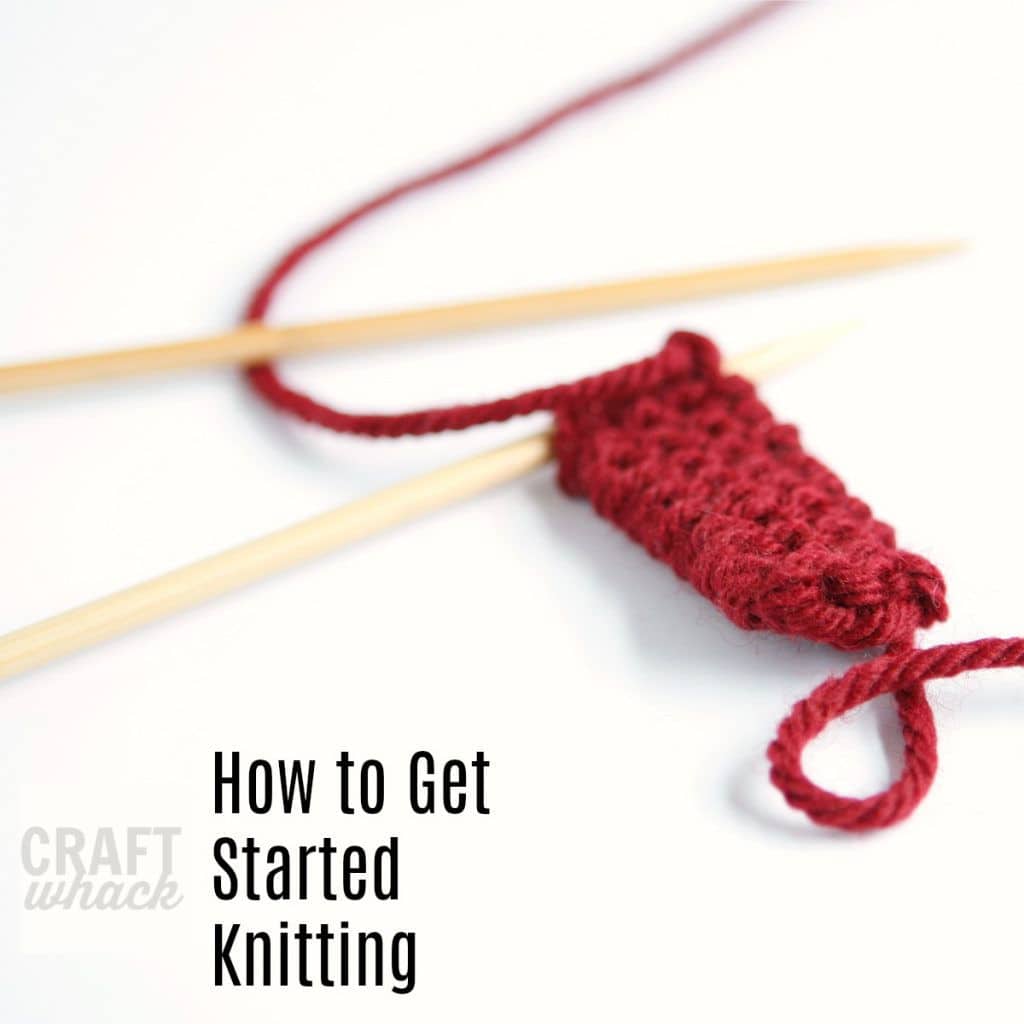 Comments
0 comments