Collage in a unique form of art that includes assembling many little pieces to make a whole artwork. The spontaneity and creativity involved in creating a collage rendered the art form a favorite for many people. In this article, we'll tell you about 26 collage ideas you can attempt using stickers. So let's jump in!
1. Alphabet Sticker Collages
Introduce your kids to the alphabet with an easy sticker collage. Give them blank paper and alphabet stickers, and leave them to their wild imagination and artistic skills.
Learn how to prepare the alphabet sticker collages activity on Artsy Momma.
2. Process Art Collages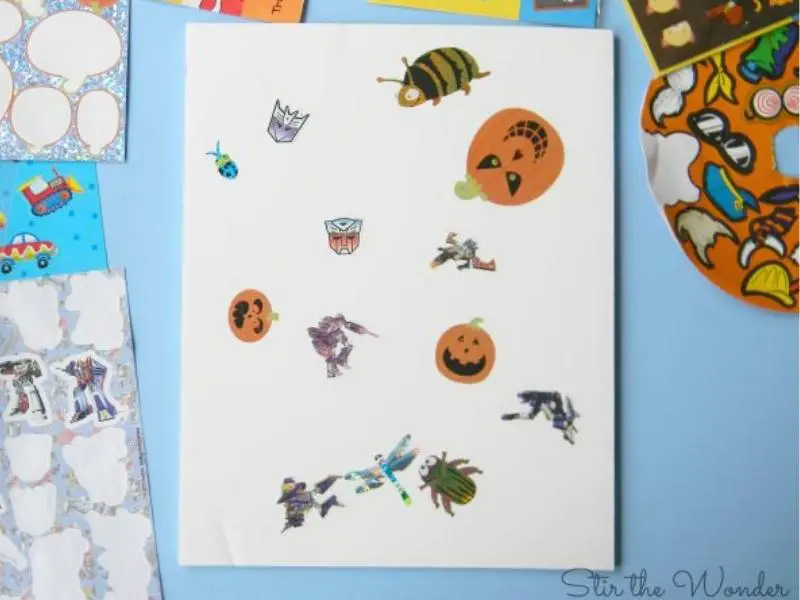 Give your little ones a fun-filled day with an entertaining process art collage. Gather all the funny stickers they have, and encourage your kids to stick them on paper in an artsy way. After they finish, they can send their artwork out as a gift to a little friend.
Check the instructions for the process art collages on Stir the Wonder.
3. Farm Animal Craft
If your children have farm animal stickers, give them a blank background and let them build fascinating farm collages using animals and plants.
Get the tutorial for the farm animal craft on Life Over C's.
4. Spring Collage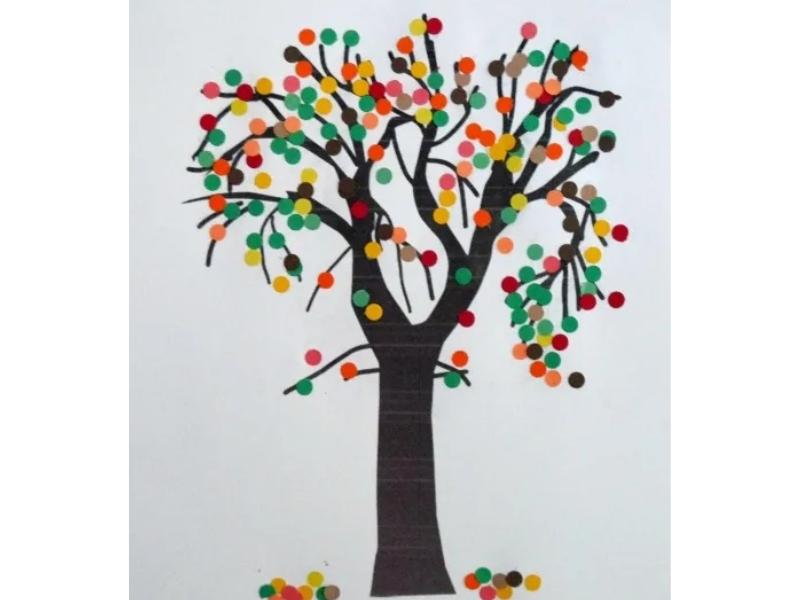 Welcome this year's spring with a bright floral collage. Your kids will have fun sticking the stickers around spontaneously, and the result will be adorable.
Find out more about the spring collage on Craftulate.
5. Sticker Collage Book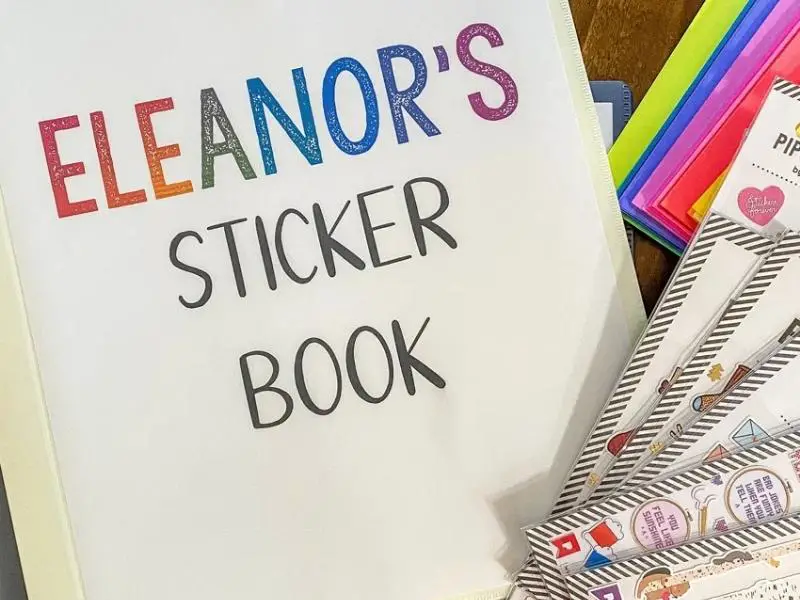 Instead of making a sticker collage on paper, your kids will make an entire book this time. Although it might take them some time to glue all their stickers, it'll be a fun project and an ideal gift to send out to someone.
Check the instructions for the sticker book on All Crafty Things.
6. Colorful Sticker Collage
If your kids don't have shaped stickers, give them white blank labels and let them color them as they like. The result will be an adorable, childish collage. And since this project is easy, they can share it with their friends and make it a fun group activity.
Read a blog post about the colorful sticker collage on Mini Mad Things.
7. Shapes Artwork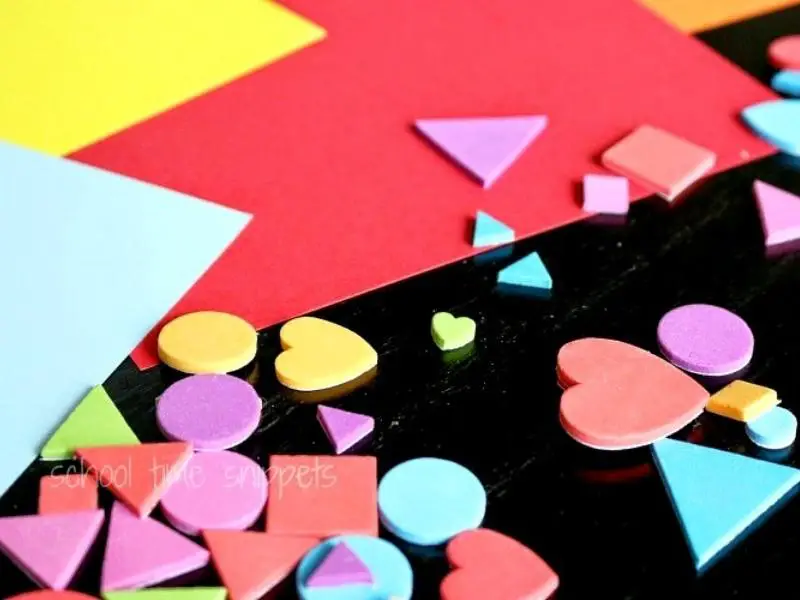 With foam shape stickers and cardstock, you can give your kids a fun-packed time. It's a perfect activity if you don't have enough stickers but still want your kids to explore collage art.
Get the tutorial for the shapes artwork on School Time Snippets.
8. Tape Art Project
Collages can be made with different mediums, so instead of making one using stickers, your kids can use colored tape this time. It's a great and fun project that they'll love.
Check the instructions for the tape art project on School Time Snippets.
9. Laptop Stickers
Decorate your laptop with a collection of your favorite stickers that express your personality in an awesome and fun way. And if you recently created personal stickers using a cutting machine, include them for a unique touch.
Learn more about laptop stickers on Wonderful DIY.
10. Washi Tape and Found Paper
Do you want to send out a handmade present to someone you love? If so, you can try this washi tape artwork and decorate it depending on your friend's favorite things.
Get the tutorial for the washi tape artwork on TinkerLab.
11. Sticker Christmas Tree
Welcome the merry season with a fun activity that involves making a sticker collage out of a Christmas tree. After your kids finish it, you can hang it on their room's wall using a pin.
Check the instructions for the sticker Christmas tree on Hands on as We Grow.
12. Washi Tape Bookmark
In this project, you'll use bookmarks as your canvas and create art pieces using washi tape and your artistic skills. Afterward, you can share or send your crafts out as gifts. This way, you'll save both time and money.
Go to Making Handmade Books for more information.
13. Dot Christmas Craft
We all agree that Christmas time is ideal for fun kid crafts, and here's an easy one that involves tons of fun, minimal details, and beautiful results.
Learn more about the dot Christmas craft on Fantastic Fun and Learning.
14. Dinosaur Stickers
All kids love dinosaurs, and you can involve them in your upcoming collage art. Give them a blank sheet, dinosaur stickers, and colored cardstock scraps, and help them make their own childish piece of art.
Get the tutorial for dinosaur stickers on Artsy Momma.
15. Alphabet Art
Here's another alphabet idea that your kids will love. And to help them memorize the letters, you can hang the artwork on any wall in your home using a pin. Alternatively, if they have windows in their rooms, you can use them to display their art.
Go to Art Camp Studio to learn more about alphabet art.
16. Halloween Foam Sticker Activity
Let your kids celebrate Halloween and explore different art mediums with this enjoyable foam sticker activity. They'll have tons of fun creating a collage out of scary-looking stickers. You can also check craftwhack.com for more Halloween crafting tips.
Check the instructions for the Halloween foam sticker activity on Happily Ever Mom.
17. Dot Sticker Fish
If you don't mind spicing the walls in your home up with some colorful stickers, you can let your kids get started on this dot fish project. It's simple as they'll merely fill an already drawn fish with colorful dot stickers.
Get the tutorial for dot sticker fish on Oh Hey, Let's Play.
18. Child-Led Collage Art
In this project, your kids will create a masterpiece out of stickers, sequins, cardstock, and more. You can prepare a fun-filled week for them and let them work on their art a bit each day.
Learn more about the child-led collage art on Craftulate.
19. Fall Dot Sticker Activity
Do you want to organize a fun-filled week for your little ones? If so, get started with a simple dot activity that'll make them happily join in on the fun. You can buy ready-made dot stickers or use ones you previously created using a cutting machine.
Go to Two Pink Peonies for a blog post about the fall dot sticker activity.
20. Sticker Letters Activity
The sticker letters activity is one of the easiest ideas on our list. You'll merely draw a large letter and let your kids make a sticker collage. And you can join them for an entertaining family activity.
Learn more about the sticker letters activity on Teaching Littles.
21. American Flag Craft
Do you want to prepare entertaining crafts for your kids? If so, give them this American flag collage to keep them busy and improve their art skills.
Check the instructions for the American flag craft on Gift of Curiosity.
22. Name Trace Activity
Write your kid's name on a large canvas and give them colorful stickers to create a stunning name trace collage.
Get the tutorial for name trace activity on Hands on as We Grow.
23. Rainbow Activity
This rainbow activity will click with your kids and entertain them for hours. You only have to provide rainbow-colored stickers, and you're good to go.
Head over to Active Littles for a blog post on preparing the rainbow activity.
24. Christmas Tree Crafts
This project is one of the most fun ideas on our list. It includes decorating Christmas tree crafts with sticker garland.
Get tips on preparing Christmas tree crafts on Hands on as We Grow.
25. Stickers Book
Are your stickers taking too much space in your drawers? If so, save the much-needed space by crafting a sticker book.
Visit Our Sutton Space for an entire blog post on making a stickers book.
26. Foam Stickers Game
Keep your little ones entertained for a while with an enjoyable foam stickers game. They can craft many collages using their artistic skills and creativity.
Get the tutorial for the foam stickers game on Happily Ever Mom.
Now that you have many fun ideas to try with your children, you can make many colorful sticker collages and showcase them at your house!
Comments
0 comments