These DIY stepping stones make a garden or mulched area look extra fun, and you can choose from so many different items to make the mosaics with, and so many different mosaic designs.
You can make just one or a whole pathway, and you'll have garden art that will last for years!
How to Make Mosaic Stepping Stones
If you get your kids involved in this craft, make sure they don't touch the cement with their hands, and everybody should wear a mask when you are handling the dry cement powder – you don't want to inhale that stuff.
Otherwise, make sure you have some newspapers or something else to lay under your work area to catch any messes.
Supplies for Mosaic Stepping Stones
or mortar
Bits of whatever you want to make the mosaic pattern with (we used pebbles)
Pie tins, plant saucers, or plastic stepping stone molds
Trowel for scooping mortar
Flat scraping tool for evening off the mortar after pouring
You could use this tool for mixing and scraping
Directions
*A note about the cement: We had a 20lb bucket of Quikrete and used that. It ended up making 2 stones, with a little leftover. It sets up quickly, so just mix up half the bag in the bucket per stone.
Lightly spray your mold with spray oil for easy release.
If you use mortar, mix up your mortar according to the directions on the bucket. You don't want it too runny, about the consistency of thick cake batter.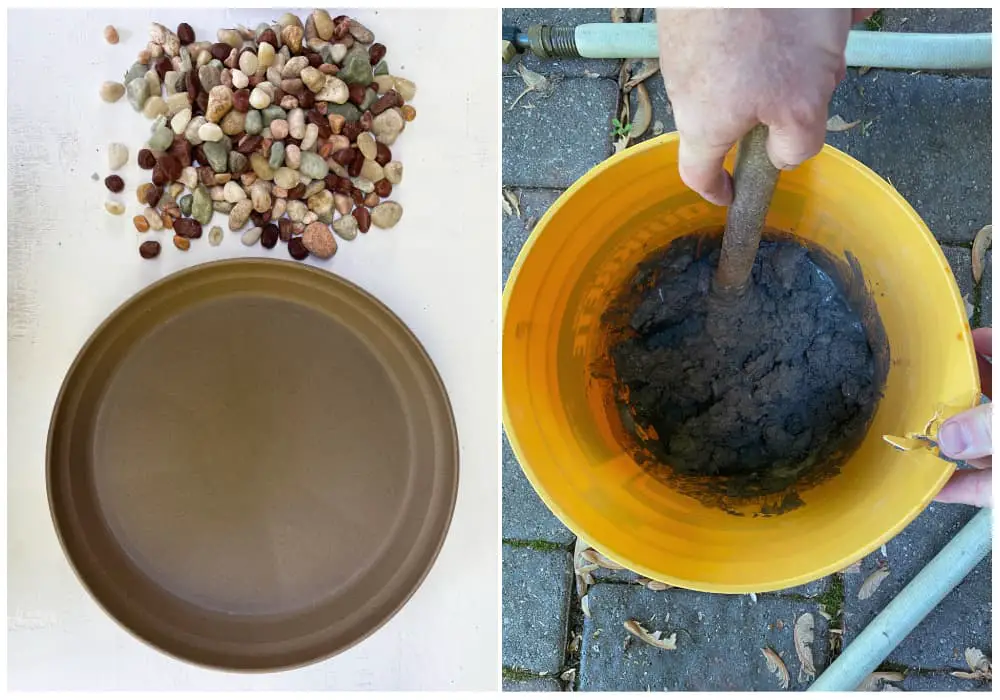 Pour and trowel-scoop it into your mold and flatten the top.
Press your items in halfway so they will stay put after the mortar dries. Work fairly quickly, but don't rush. You can use cement if you are just making one stone at a time; it sets up faster than mortar.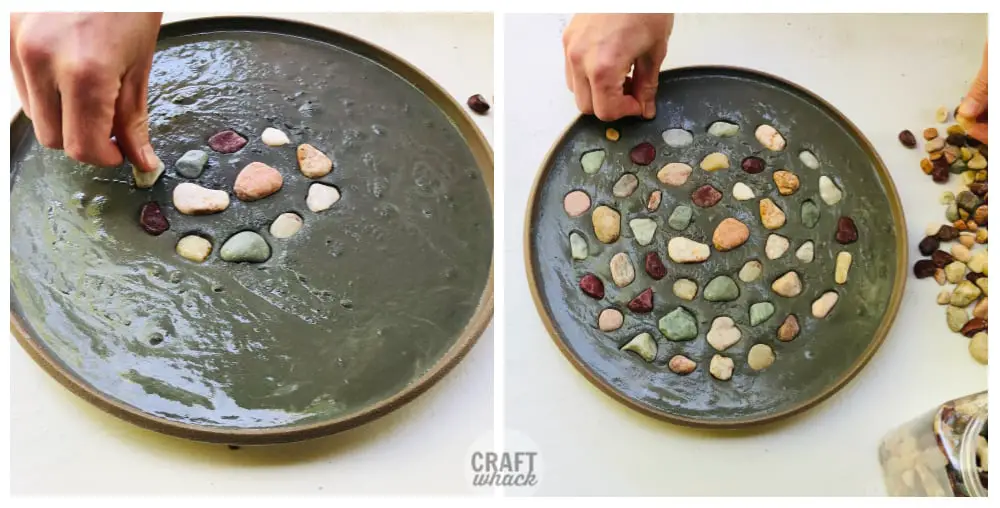 This stone is made with Quikrete cement because that's what we happened to have, and by the end of my pebble spiral, it had gotten a little tough to push the pebbles in!
Ideas for Mosaic Stepping Stones
Mosaic Materials
marbles
glass beads
smashed old ceramics
glass shards
polymer clay beads
shells
pennies
painted pebbles
wooden beads
Patterns for Stepping Stones
spirals
randomly placed
star
concentric circles
swirl
arrow
flower
heart
pie wedges with different mosaic pieces/colors in each wedge
Pin it for later: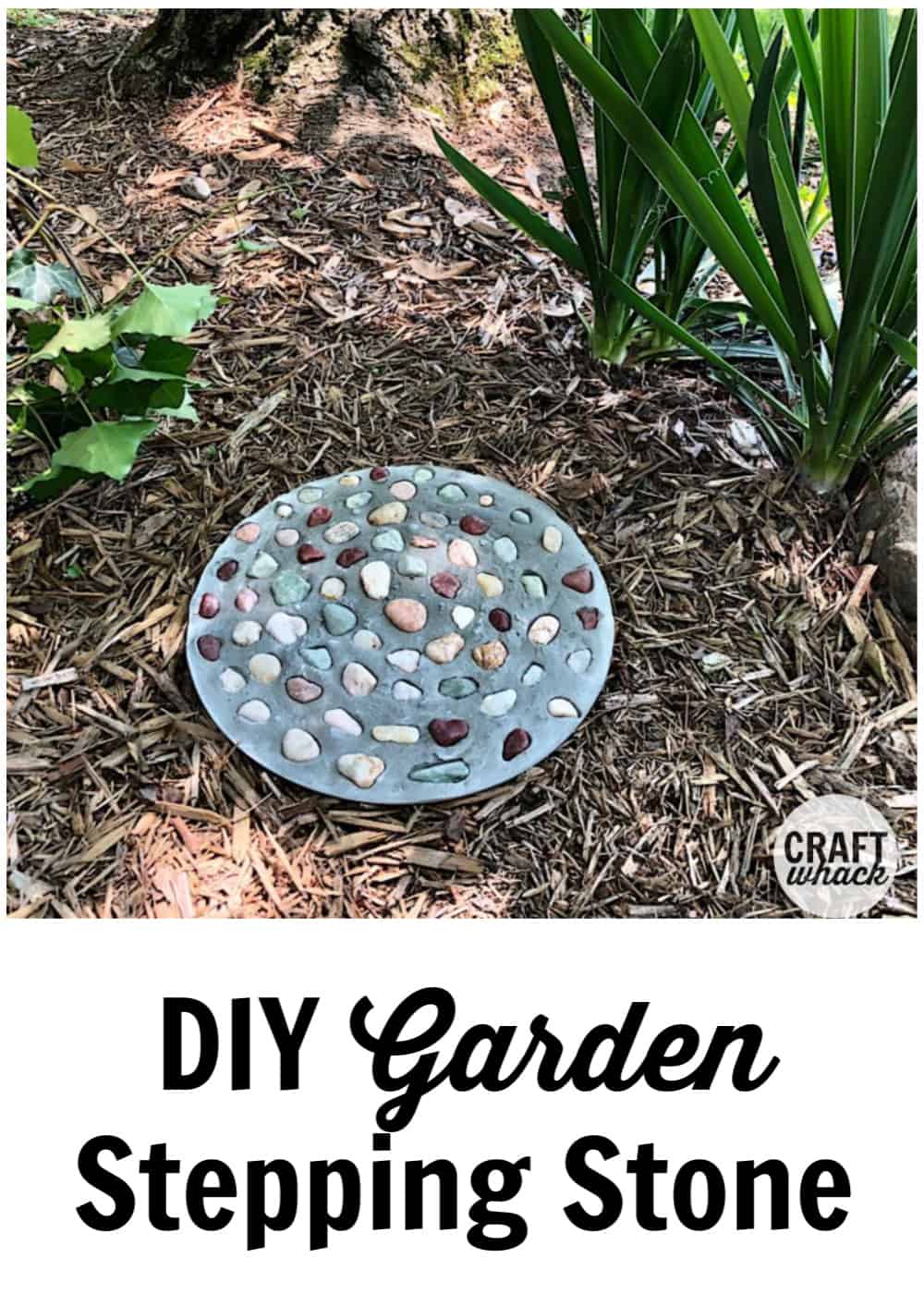 Comments
0 comments