Sometimes you need to add a little magic to your yard, so we are going to make some easy popsicle stick fairy doors today! These fairy doors are so open to your creative touches, and you can make them as simple or magical and complicated as you like.
Get your kids involved – they'll have some great ideas of how they want their fairy doors to look, and they'll have a blast helping you with some of the construction.
More nature ideas: Draw on leaves and flower pounding
Now on to making the fairy doors!
Fairy Door Supplies
Jumbo popsicle sticksPaintHot glue gun
and glue sticks
Sticks, scissors, garden clippers, markers, leaves, river pebbles, whatever you want to use around your fairy door
How to Make a Fairy Door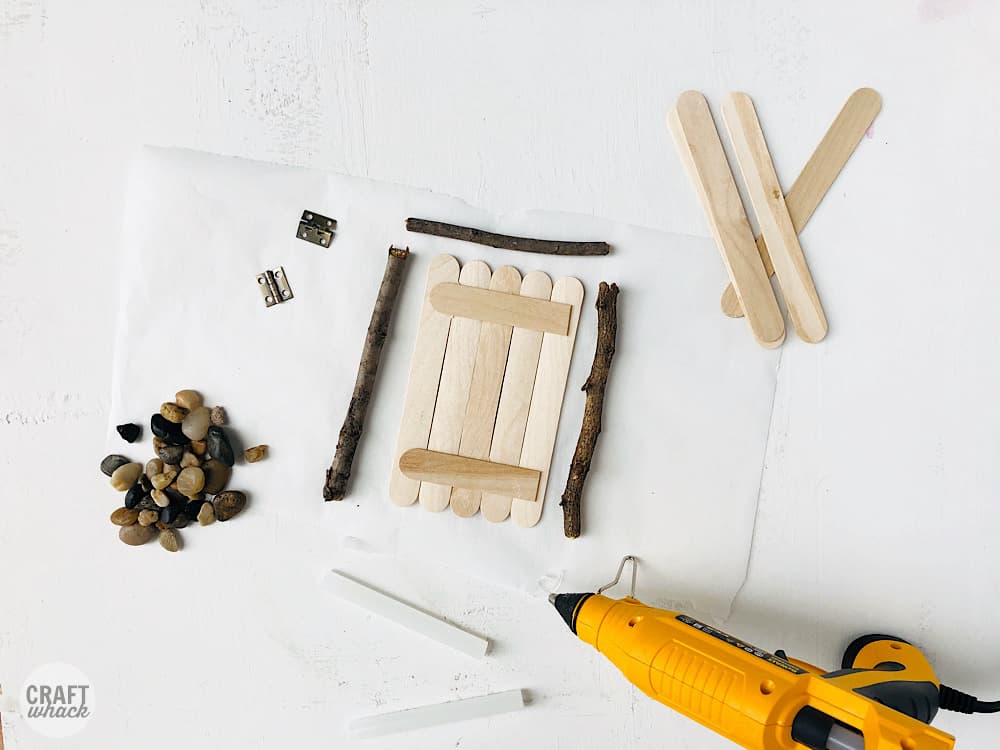 Lay out 5-6 popsicle sticks on wax paper and hot glue them together.
Cut a popsicle stick in half and glue both pieces on to help reinforce your popsicle stick door.
Glue sticks around the outside of the door to add the nature element to your door!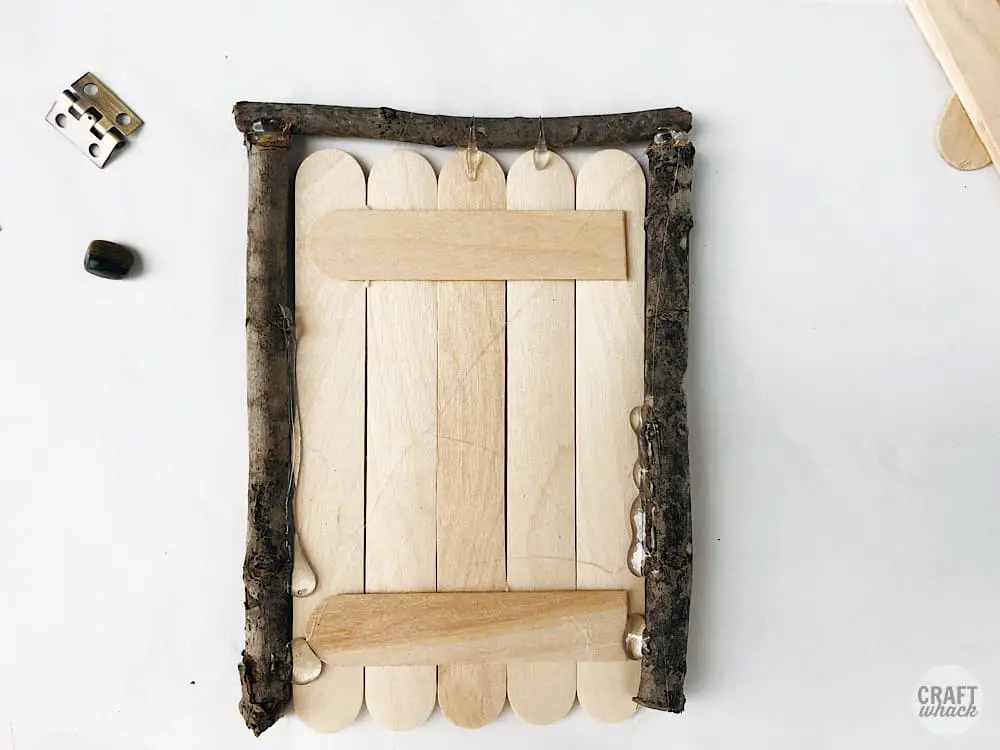 When that is dry, paint the door any color you want.
Attach tiny hinges and a pebble doorknob with hot glue – maybe a feather for good luck!
Fairy World Extras
You can glue or nail your door to the base of a tree, or just prop it up like we did. Fairy doors make great additions to your garden place kids might happen upon them.
We decided to make a bridge to go over a moat filled with river pebbles, so we hot glued stick pieces together to form the base of the bridge, then glued little stick pieces all over the top of it.
Dig a little moat into the dirt and filled it with river pebbles.
Add more sticks, ivy, whatever all around the door to make it mysterious and appealing to fairies, and small pieces of cut branch to be stepping stones.
Use your imagination and see what other nature elements you can bring into your fairy door.
Make your own fairy door or pin it for later: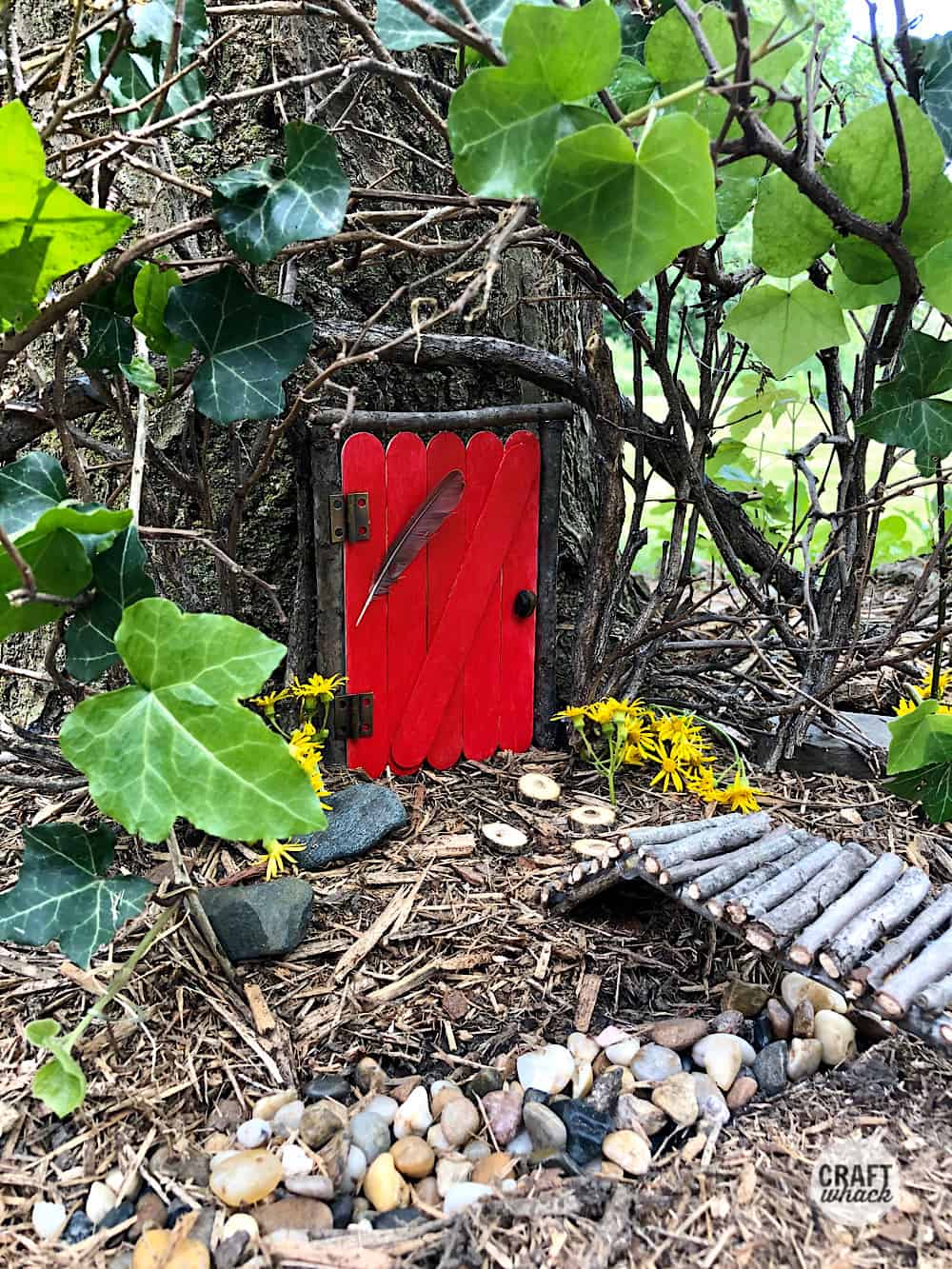 Comments
0 comments