Notan is the coolest. Have you tried it? Have you seen it? Do you want to marry it? Cause I do.
The symmetry, the paper, the simplicity- all make me stupid-happy, so I made some Notan in bright colors and nearly fainted I loved it so. Technically I suppose this isn't Notan since Notan has to do with the interplay of dark and light, but it's March and I need color, so we'll focus on the positive and negative space aspect here.
Here I go breaking rules again like in my Zentangle project that is more like Jeanettetangle.
We're going to do a really easy Notan project, but you can obviously get amazingly complicated with this art form. Here are some lovely examples I dug up for your gawking pleasure: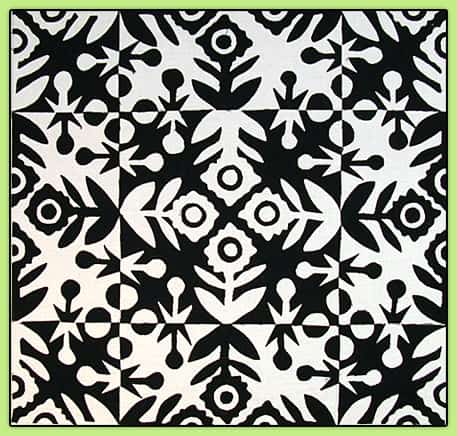 Notan lends itself beautifully to quilting as in this piece by Lynn Ticotsky.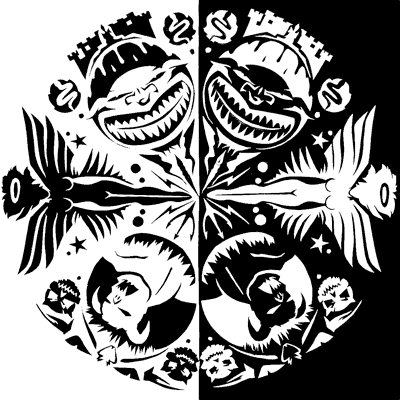 This is impressive. Source.
Now grab your paper, scissors (small pointy suckers if you're getting complicated), and glue, and let's paper craft.
Using 2 pieces of paper that are the same size, cut one piece of paper down to half its length and width. This smaller piece of paper is what you will cut your shapes out of. You can either draw shapes on this paper with a pencil, or freehand cut shapes. Draw lightly.
Remember to start and finish each shape on the same edge of the paper. Cut each shape out.
Glue the leftover piece down in the middle of the whole piece of paper, and glue down your pieces in mirror formation to where they were cut out. (You will either be seeing the backs of the main piece or the cut out pieces here, which is why you need to use your pencil lightly if you have drawn your shapes.)
If you aren't sure about the placement of a certain piece, just make sure the edge is lined up straight with where it meets the other paper. Also, I struggled with placing the small paper right in the center of the larger background paper, so you may want to lightly mark the center with pencil marks.
In my fancy third example, I did a few double cut-outs, where 2 of the cut pieces were placed outside of the larger paper, and the 3rd was placed back in the spot where it was cut out. Trippy. Have fun!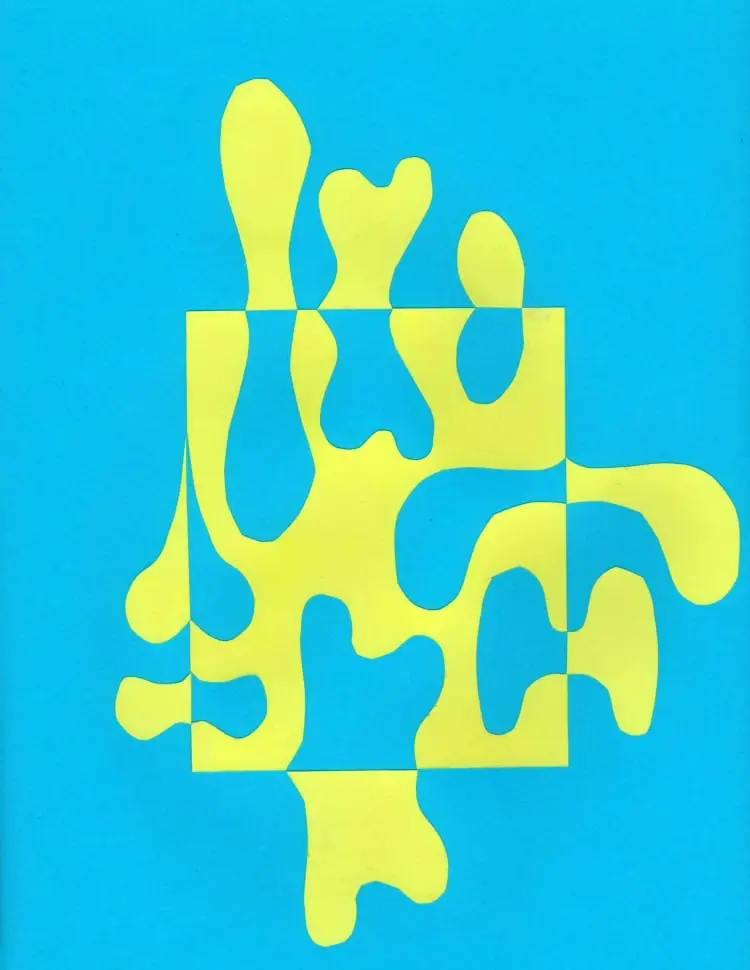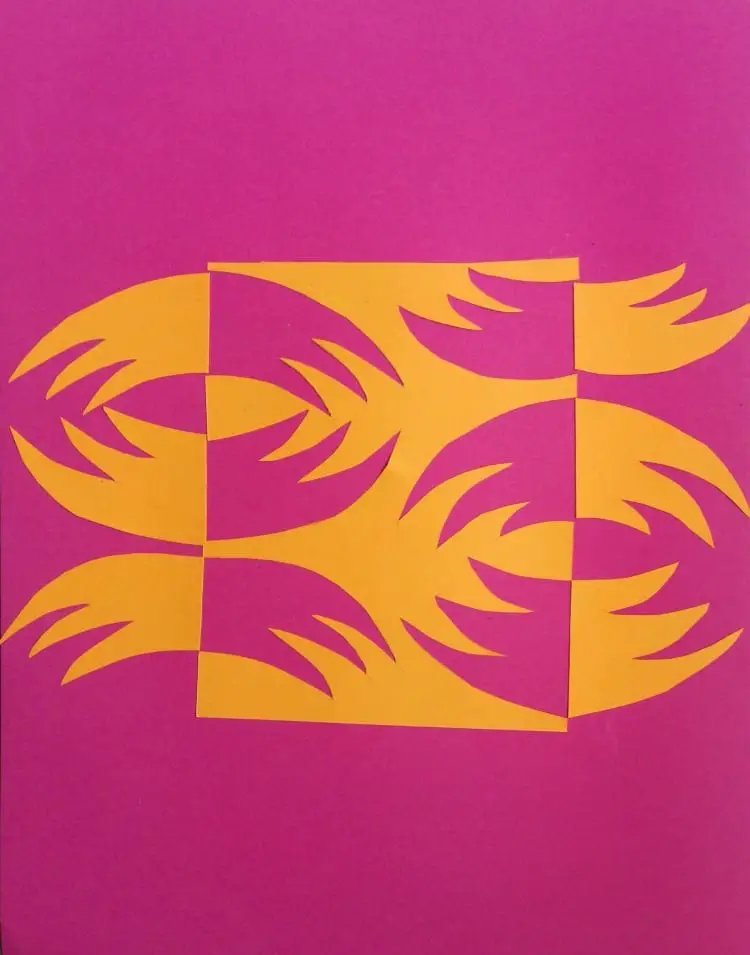 Materials Used in This project:
If you adore colored card stock, you can also learn to draw with it over here. Yep, draw!