Whether summer break is coming up, school activities are on the horizon, or a cozy day off amidst the snow, you might want to share some frugal fun with your child.
And we're not talking about digital fun here. Because at a time when many kids instinctively resort to their computers, gaming consoles, or iPads for fun, we believe that it's better for children to learn how to have fun in the real world outside the cyber realm.
Here at Craftwhack, we believe that fun crafts are among the best activities to help children grow their creativity, develop an eye for design, and improve their eye-hand coordination.
So stick around for our round-up of some super fun craft ideas for 10 year old kids, whether they're paper crafts, string art, jewelry crafts, or otherwise!
Yarn-Wrapped Cardboard Letters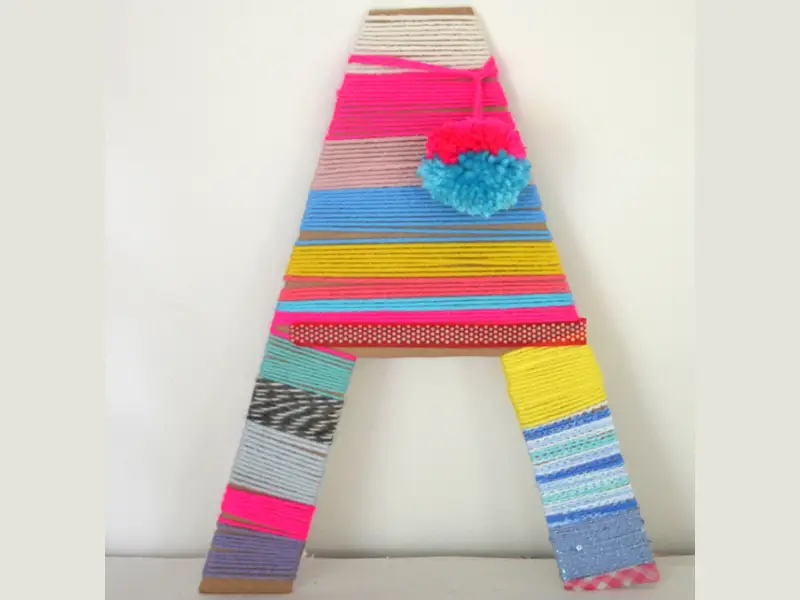 Kids love to leave their personal marks on their belongings. It's normal for children to write their names on their notebooks, wear lockets with their names or initials, etc. As such, your kid might want to hang their initial (or even their name) on their bedroom walls.
And you can help them do so with just a few common supplies or even recycled materials! For example, a cardboard cut-out with colorful yarn is a wonderful landmark in a kid's room.
Check out this yarn-wrapped cardboard letters tutorial on the Art Bar.
Friendship Bracelets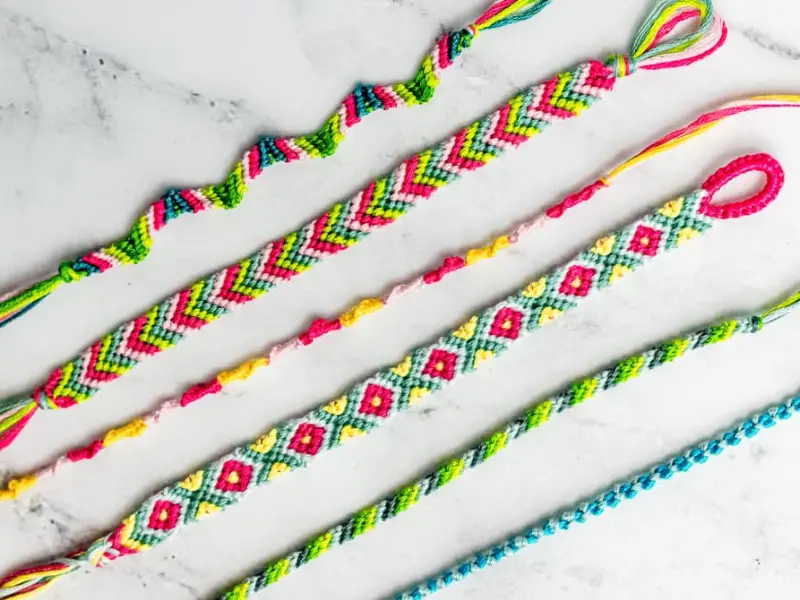 This is one of the classic crafts for tweens! Friendship bracelets are simple to make with only a few supplies, and they're a favorite among kids (even older kids) in sleepovers or during other group activities. And they're super cute, too!
As your kid grows up, their bracelet will be a souvenir that reminds them of their olden days and childhood friends.
Here's a wonderful tutorial on friendship bracelets by Sarah Maker.
Personalized Flower Pots
Here's another super easy and fun craft that lets your kid creatively personalize their items. Again, you don't need many materials for this project. All your kid essentially needs is a paper cut-out and a sharpie, and they'll brighten their item.
Besides, your kid can apply this idea to their mugs, bowls, or other crockery! We've seen it on cereal bowls, and it looks fantastic.
Read more about personalized flower pots on DIY Candy.
Paper Fan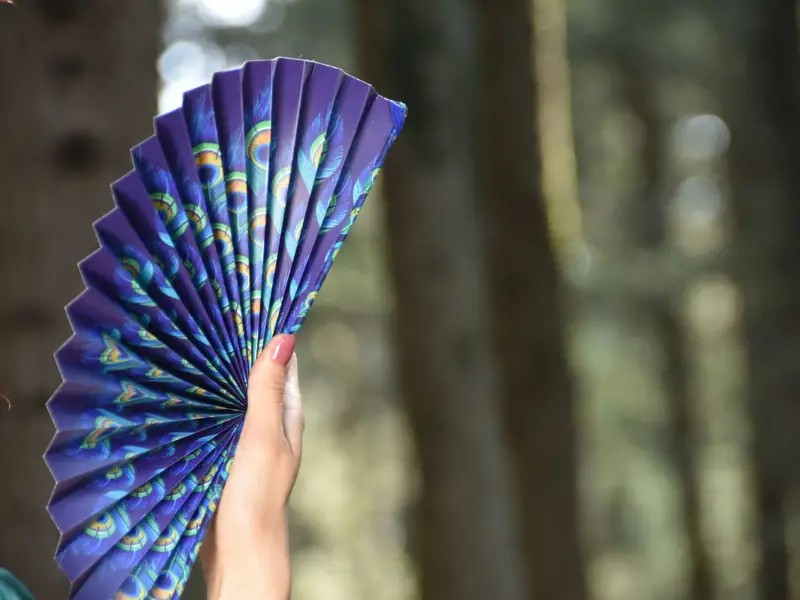 Paper fans are a beautiful icon of other cultures, and they're popular among kids, too. But, instead of outright buying a paper fan for your kid, you can teach them the easy way to make it with a colored or patterned cardboard sheet and a few proper folds.
Your kid can also use pencils, colored paper, glitter, and glue to create their own patterns on the fan, which adds a lot of bright colors to it!
Find out more about creating a paper fan on the Spruce Crafts.
Rainbow Grilled Cheese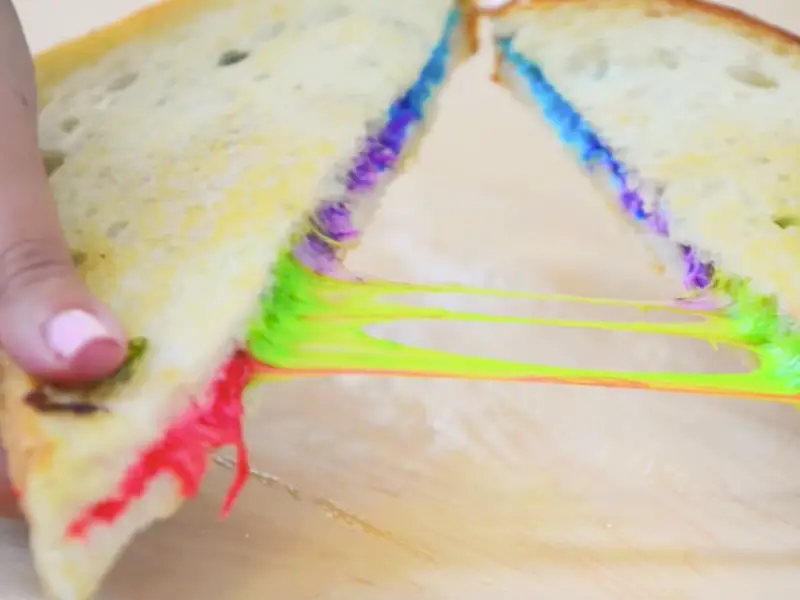 Kids love everything colorful, so food coloring projects are always great ideas. And through this rainbow grilled cheese, you can combine coloring and cooking into a perfect craft. We recommend adult supervision throughout.
And since we all love grilled cheese, you can enjoy a sandwich or two with your kid after you make them.
Follow the rainbow grilled cheese recipe on eHow.
Marshmallow Snowflakes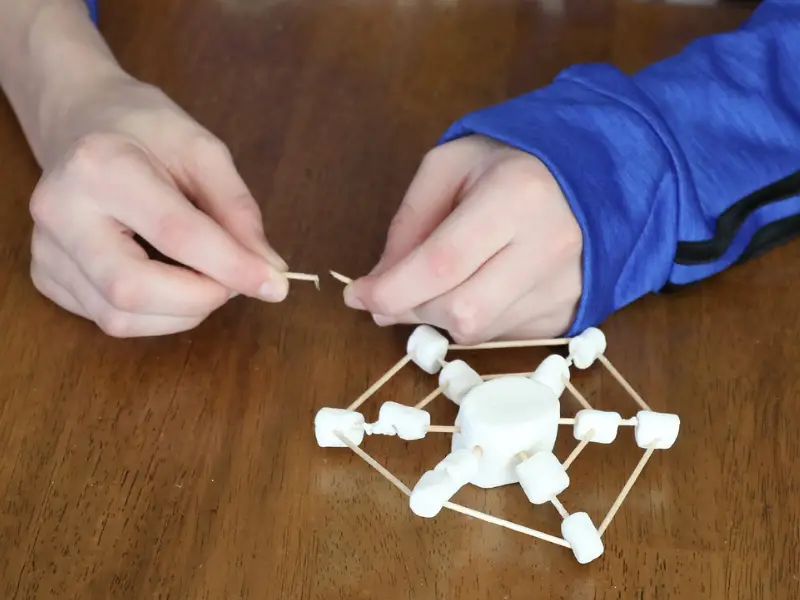 Who thought eating marshmallows could be even more fun for kids? Using toothpicks and some large and mini-size marshmallows, your kid can have a festive winter night enjoying their favorite candy.
You can make a lot of different designs using this simple combination, so let your kid's creativity run wild. And you can look at pictures of real snowflakes to draw more inspiration, too.
Check out these marshmallow snowflakes instructions by Frugal Fun for Boys and Girls.
Paracord Bracelets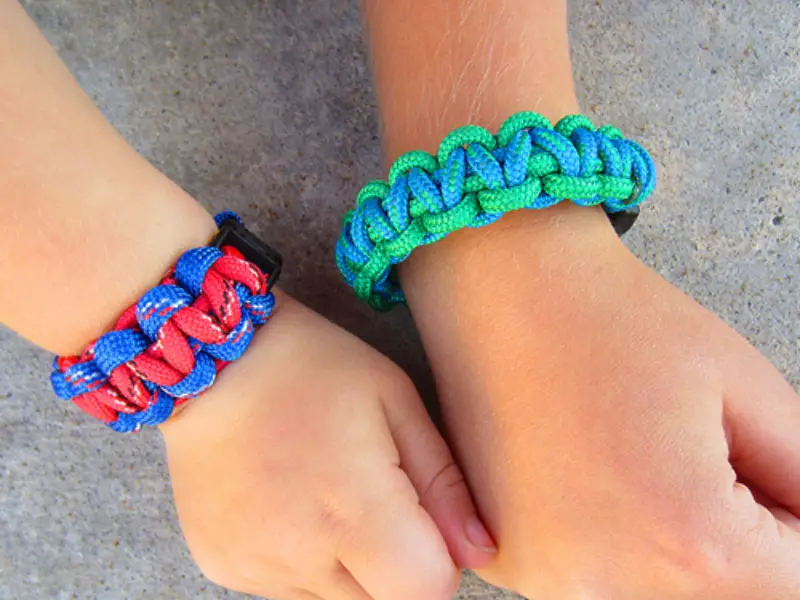 Parachute cord bracelets, or paracord bracelets for short, are a cool piece of jewelry among many tweens, especially those who've been in the scouts where each boy or girl sometimes gets their own bracelet.
Besides, maybe your kid can refer to it while learning about its history before it became a fashion statement.
Here are some instructions to make paracord bracelets on The Mamas Girls.
Beaded Necklaces
Making necklaces out of beads or pom poms is another classic form of string art, and it's plenty of fun for tweens and older kids alike!
Moreover, it's an excellent way for your kid to unleash their creativity into a cute accessory that they'll wear.
Here's an example of beaded necklaces by JoAnn.
Kool-Aid Lip Balm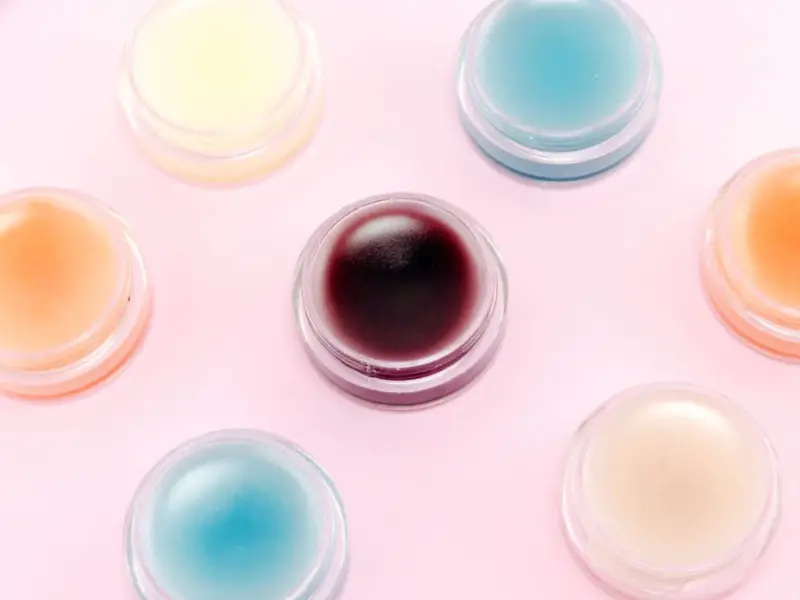 Lip balm crafts are fairly common for young tweens, and they can be made using many materials like candy, peppermint, beeswax, etc.
Using candy is great for children, but we also quite liked Kool-Aid, which most kids crave for most of the time from what we've seen. So, by using this easy and quick recipe, you'll keep your kids happy for a while!
Here's the recipe for Kool-Aid lip balm on I Don't Have Time For That!
Rainbow Soap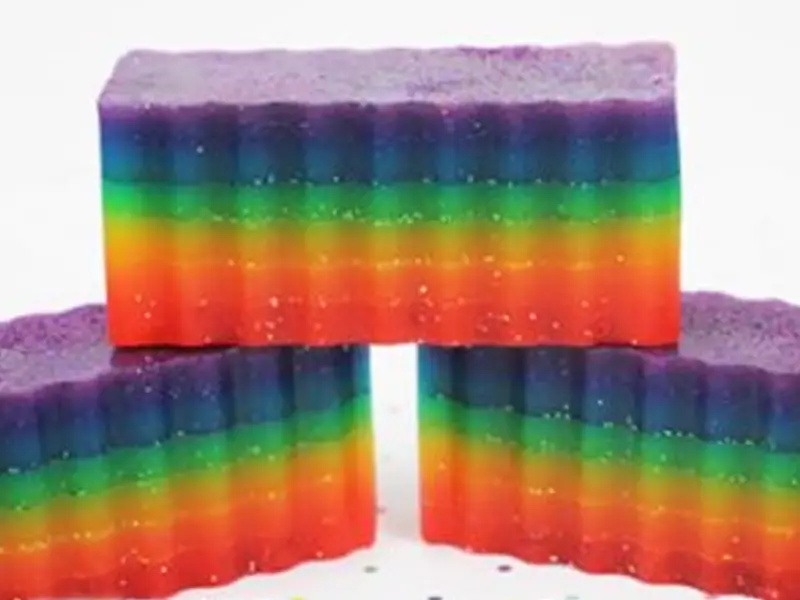 Making soap is one of the surprisingly easy project ideas that kids end up learning from, having fun with, and loving.
Besides, it's a useful project that will add something to the whole household, not just the kids. And when you're out of rainbow soap, your kids can always make more. Besides, since it's a finite project, it won't add to the pile of crafts lying around your home.
Check out these instructions on making rainbow soap by the STEAM Powered Family.
Mini Winter Terrariums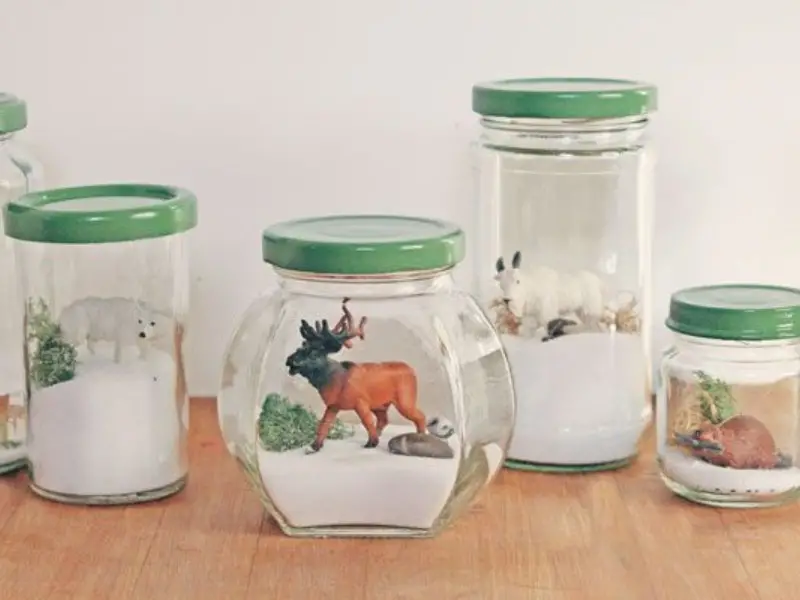 Terrariums are an excellent way to decorate the house, and even more so when your kid can choose what goes inside the jars and makes it themselves. And you can also make summer versions of these using sand instead of salt.
The difficulty of doing this project depends on what materials your kid has available. They can make an easy mock winter terrarium with salt and an animal figure or use pebbles, moss, cardboard, and other supplies to spice up their new decor, which is a bit more challenging.
Here are the instructions for making mini winter terrariums on Babble Dabble Do.
Pool Noodle Lightsabers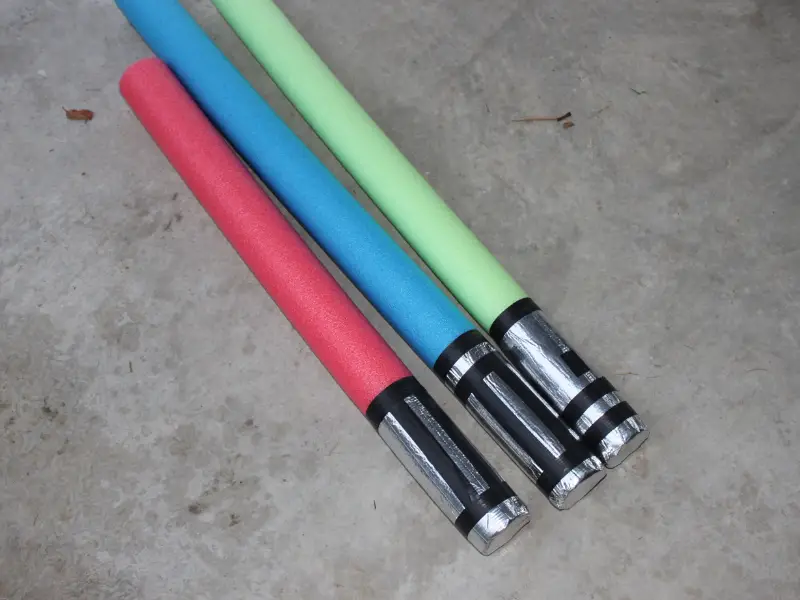 If your child likes to watch (relatively) older TV and they're a fan of Star Wars, then we have no doubt they'll be excited about these pool noodle lightsabers.
They're easy to make, fun to play with, and won't hurt anyone. Bonus points: If your child and their friends are all Jedis, they can have fun together making these and then playing with them!
Here's how to make pool noodle lightsabers by Frugal Fun for Boys and Girls.
Halloween Lanterns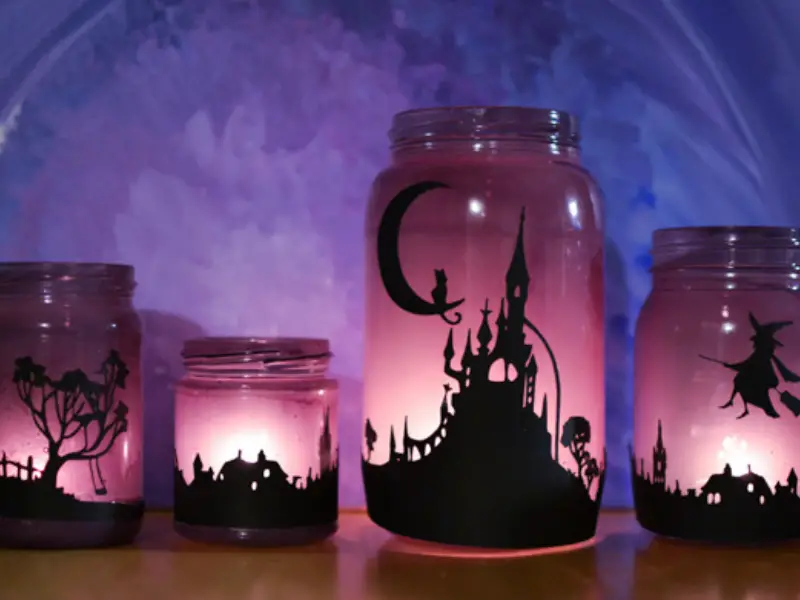 Some holidays, like Halloween, are so highly anticipated by millions of kids (even older kids and adults) that they deserve their custom crafts. In this case, it's a spooky silhouette figure in a lantern. And it looks marvelous when they cast light behind it.
These lanterns are also relatively easy to make, contrary to what we expected at first. And using purple spray paint for a Halloween-y effect is brilliant.
Here's a recent tutorial on Halloween lanterns made by Adventure in a Box.
Watercolor Paper Pinwheels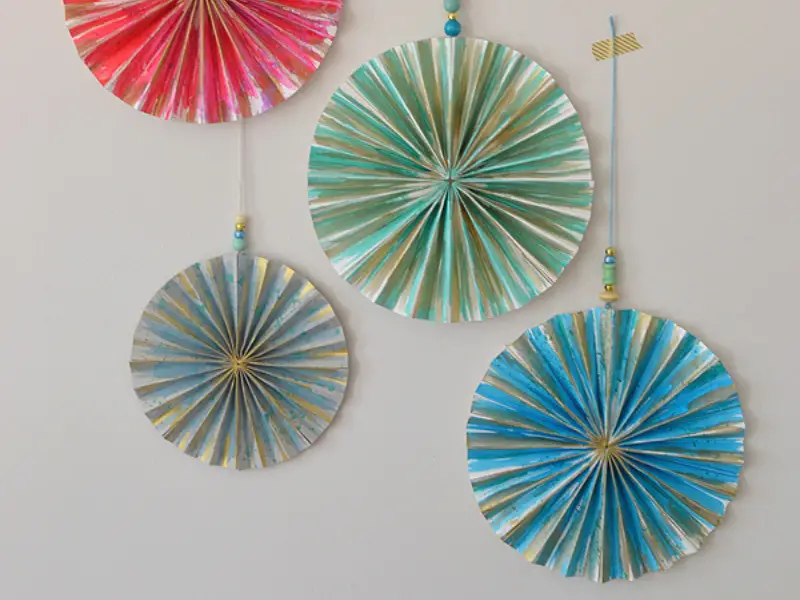 Paper crafts have near-endless great ideas, and one of them is paper pinwheels. With some smart folds, your child can create what looks like two paper fans in a circle shape, light them up with bright colors, and hang them in their bedroom.
You can also make these pinwheels colorless and have your child color them in a sleepover or party with their friends. It's these activities that strengthen friendships, after all!
Read these instructions on making watercolor paper pinwheels by the Art Bar to know more.
DIY Custom Phone Case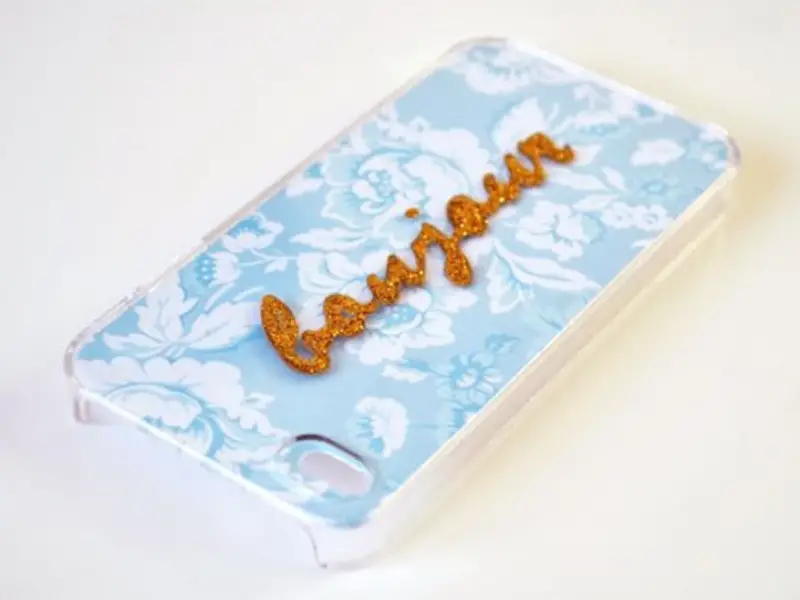 Phone cases have been essential since phones aren't as tough as they used to be, not that today's kids would know. Anyhow, it's hard to find a phone case that really expresses a person's personality, which is why many people go the easy way and get a solid color case.
But that doesn't have to be the case. Thankfully, it's pretty easy to make a custom phone case out of your design, or in this case, your child's cute design. And once they see the end product, they'll be delighted.
Here are 10 DIY phone case ideas by the Spruce Crafts.
Tie Dye T-Shirts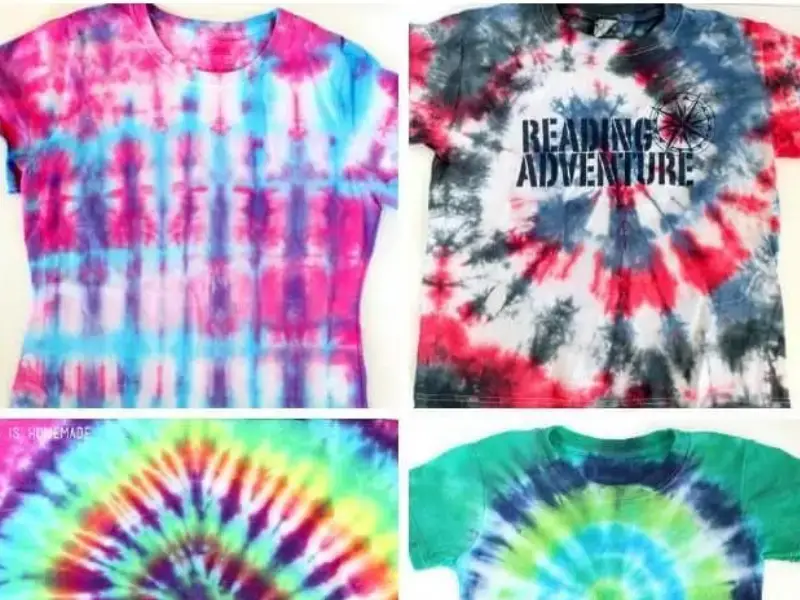 In recent years, making tie dye clothes and shoes has been on many kids' bucket lists, and for a good reason. Tie dye is a brilliant way for kids to unleash their creativity in a colorful way to brighten their clothes.
In short, tie dye is a perfect craft for tweens. And it's not as challenging or intimidating as it looks. Once your child does it once or twice, they'll nail the technique down quite well, and they'll also be even more interested in this fantastic craft!
To learn more, read this tie dye tutorial by Happiness is Homemade.
Glow in the Dark Slime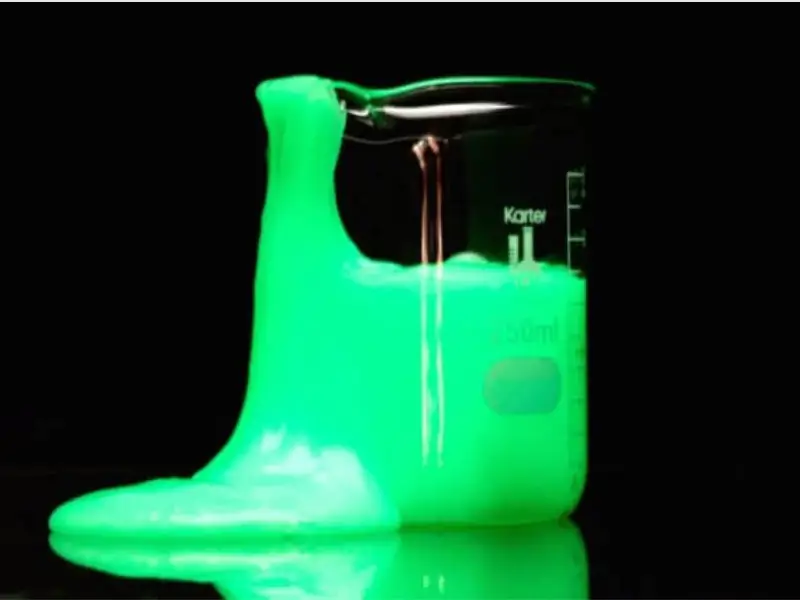 We can't make a list of fun crafts without mentioning slime. The crafting process is part of what makes slime so fun for younger and older kids. Following a recipe and watching the slime to come life will give your kids a tremendous sense of achievement. But what mainly makes slime so popular is how it comes in different colors and patterns.
And to make your slime even more unique, you can stick all sorts of materials into your slime for different feels and textures. For example, you could use small pebbles to give the slime a rougher texture or add larger gems that work terrific with the glow in the dark.
So if you want to try this, here's a step-by-step guide on how to make glow in the dark slime by Little Bins for Little Hands.
Perler Beads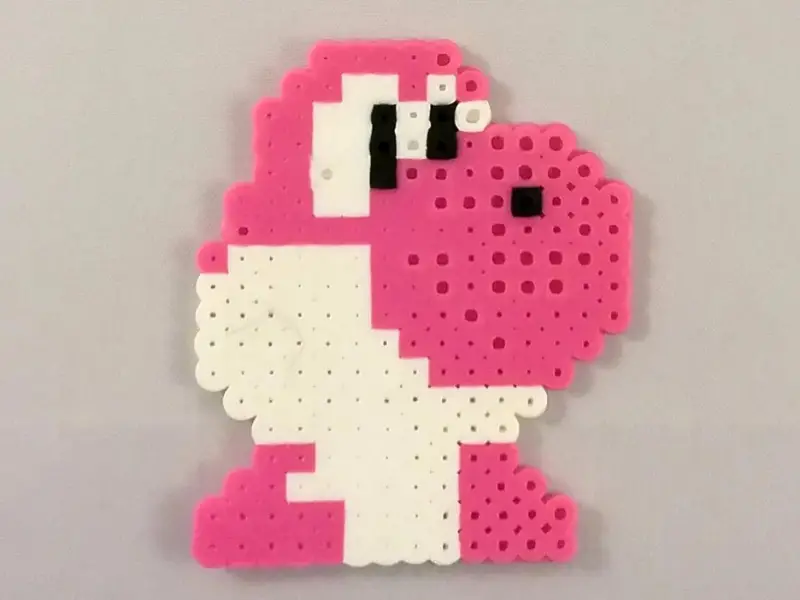 Perler beads are a perfect way for kids of all ages to express themselves and explore their creativity with design. However, you will need a few special supplies – a square pegboard, ironing paper, and of course, the Perler beads themselves. You could buy jars of 20,000 colorful Perler beads relatively cheap from any store near you.
After your kids are done with their designs, this is where you'll need to step in. The Perler beads bind together with heat. So you'll lay the ironing paper on top of the design and iron the beads for a few minutes until they've fused. Then take it off the board and iron the other side. Then your child has a 3D model of their wildest creations.
To learn more, here's a quick tutorial on Perler beads by Krysanthe.
Origami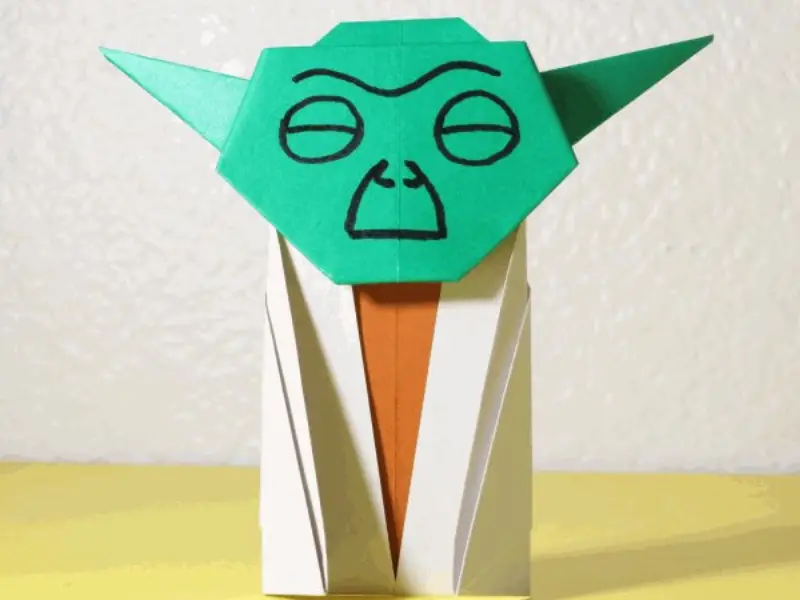 Origami is a fun bonding experience between you and your kids. And the great thing is, you can find origami tutorials for any kind of animal or bird there is. Most famously, paper cranes and popular flowers like roses and lilies. But, there are also more creative choices like dinosaurs and dragons.
And if you want something more challenging for your kids, you can go for bigger designs like a horse or even Yoda from Star Wars. Not to mention, by doing origami with your kids, you'll be letting them experience an ancient Japanese tradition that goes back to the 1600s. The only supplies you'll need are square origami paper in different colors.
So if you want to get started, check out this origami beginner tutorial on Origami Way.
Play Dough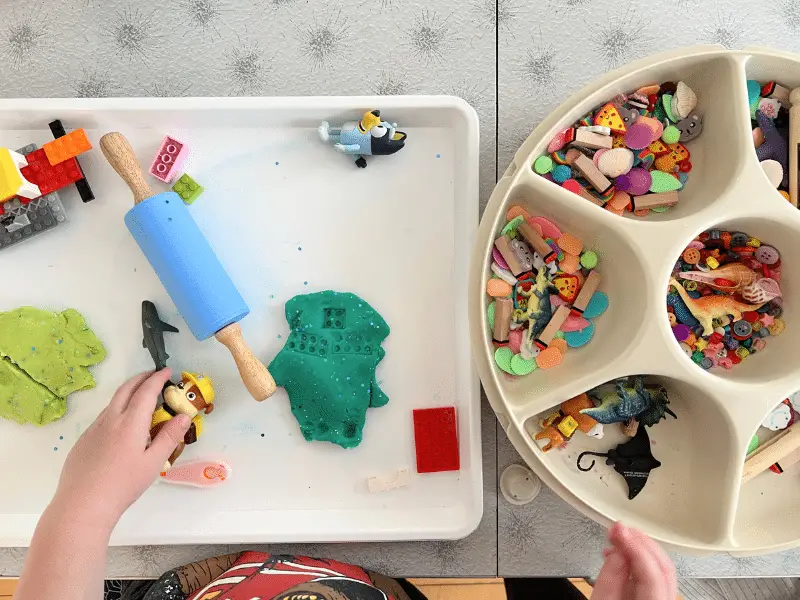 What makes play dough so special is how any child can turn it into whatever they want. The only limit to what they can create is their imagination. And if there's one thing kids are good at, it's coming up with quirky and creative designs on the spot. For example, they can make tiny food for their toys like cupcakes and burgers, design animals, and build small houses.
Another important aspect of play dough is that it improves their hand-eye coordination and builds their motor skills. In addition, manipulating play dough into intricate shapes strengthens the small muscles in the hands and wrists that allow for a more steady and artistic grip in the future.
So if you want inspiration, look at this play dough guide by Artful Parent.
Watercolor Painting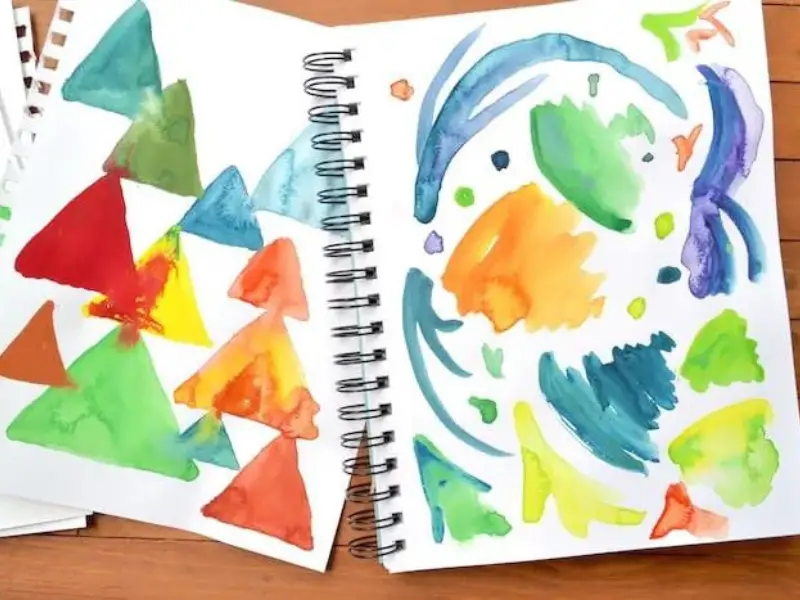 Watercolor painting is a perfect craft for children to exercise their creativity. When a child becomes comfortable enough to express their feelings through painting, it boosts their self-esteem, making them produce more creative and unique paintings. And whether it's on a canvas or paper, hanging a painting your child created will mean the world to them.
Painting is also an excellent way for quiet or shy kids to communicate their emotions. And just like any other art form, it stimulates the right and left hemispheres of the brain, which results in connections forming between them and improving brain function.
Check out this tutorial on watercolor paintings by the Mod Podge Rocks.
Color, Cut, and Glue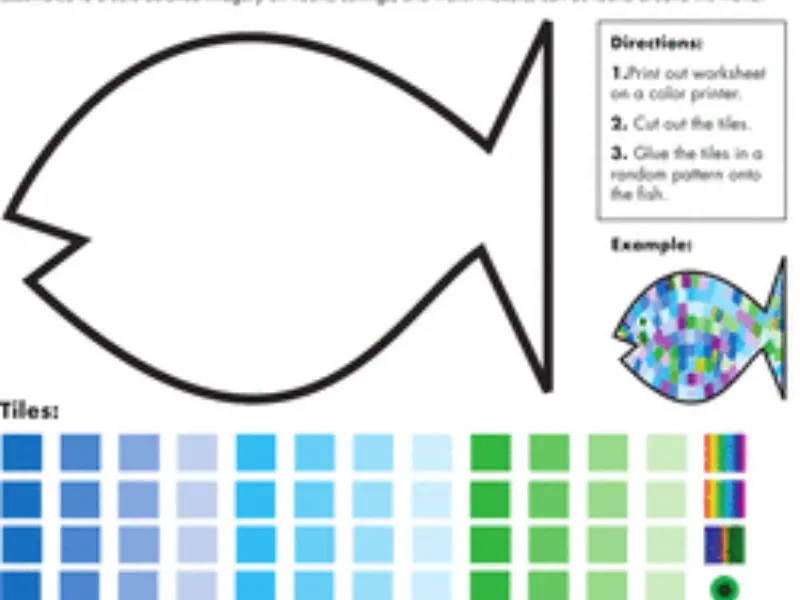 This is one of the more versatile crafts on our list. It combines between the never-ending fun of outlined coloring, the precision of using scissors, and gluing the whole thing together to complete your craft. The best thing is, you can get color, cut, and glue books about any subject your child is interested in.
And if you don't want to leave the house to get the coloring books, you can find and print worksheets online. And if you want to get more adventurous with color, cut, and glue, your little ones can further decorate the final product with beads, yarn, and gems to add hair to a lion or a necklace to a princess.
So if you're looking to print some cut, color, and glue worksheets, you should check out the free printables on Education.com.
Paracord Pet Toys
The next time you're getting a new toy for the dog, you should think about having a crafting session with your kids and do it yourselves. You can make different pet toys with paracord. For example, you can put together a cute dog collar and hang a paracord buddy from it.
You can also make different shapes of cat or dog toys using paracord. For example, you can braid a few paracord ropes together to make a paracord snake or a bone-shaped chew toy for your dog.
To learn how to make a paracord dog toy, follow these instructions by Instructables.
Fluffy Cloud Slime
If you've only been making gooey slime all this time, you're missing out. There's a whole other branch of slime called fluffy slime. We think this new slime is unique and refreshing compared to the traditional slime everyone makes.
And instead of the normal sticky texture of the slime, your kids will love how soft and puffy this slime feels. A popular choice people go for is fluffy white slime that looks like clouds. You can also mix in some round white beads to give it a more realistic cloud look.
To get started, check out this tutorial on fluffy cloud slime by Tatertots and Jello.
And that's it for our craft ideas for 10 year old children. Remember that the possibilities are nearly endless. If your child likes something we've not listed here, like cars for example, then you can customize the craft to it!
Comments
0 comments