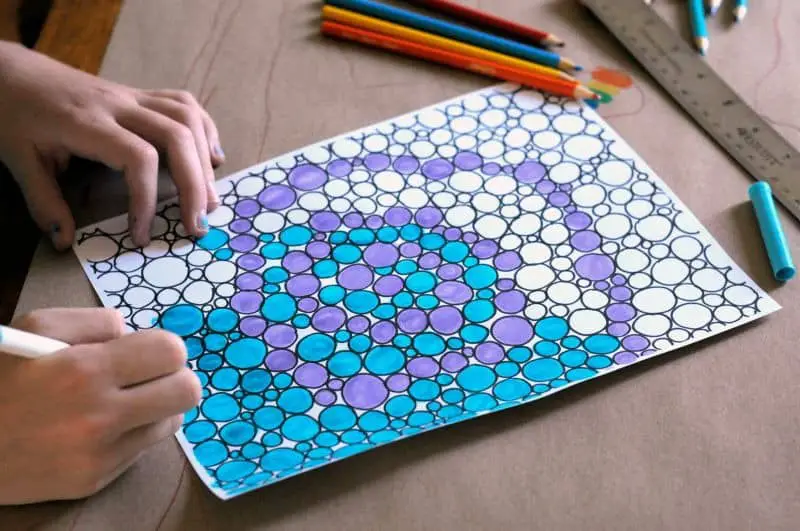 Are you digging the coloring pages for adults that are popping up everywhere? I am. I love when adults feel the need to kick back and get creative, no matter how talented they feel they are.
My Zentangle posts are some of my most popular, which shows me that tons of adults (and teens) are clicking off their screens, pulling out the drawing utensils, and relaxing with a little art.
It makes me stupid-happy.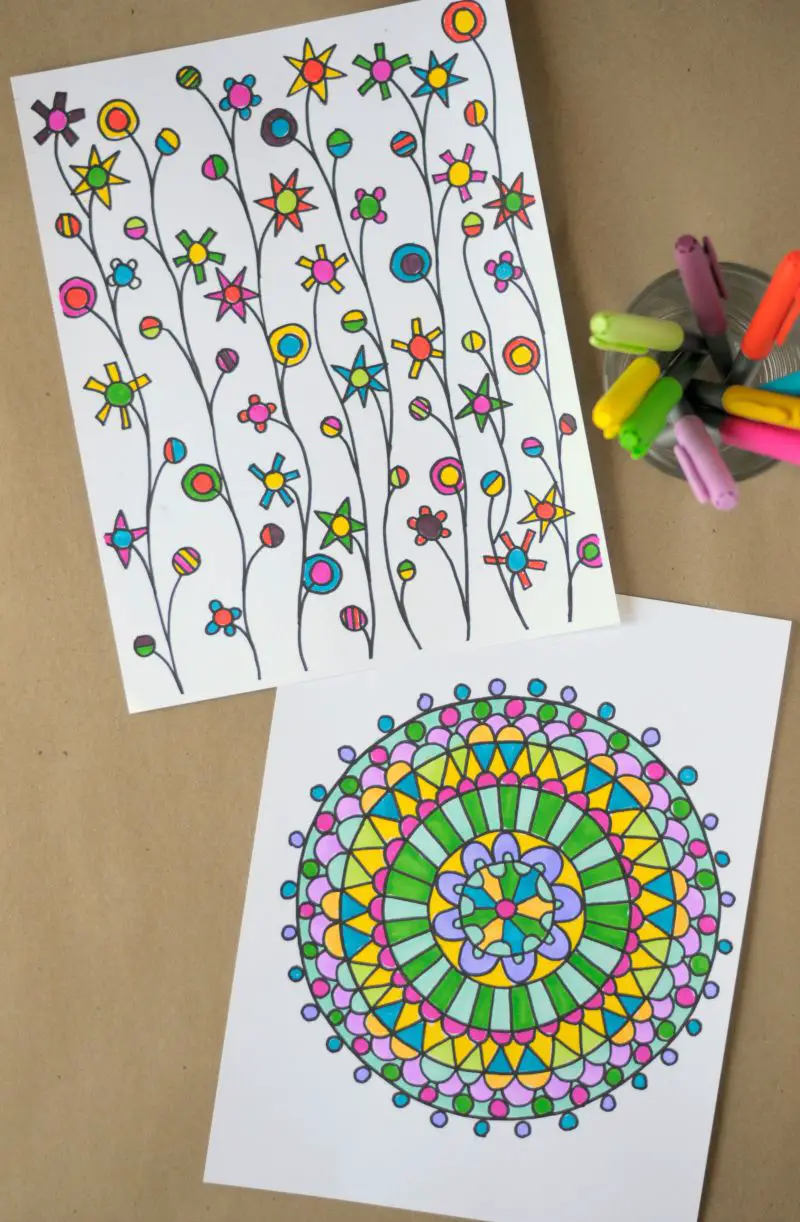 I know a lot of adults frown on coloring pages for kids, citing that they aren't challenging enough, but I am a huge fan of mindless coloring. Coloring is fun. It doesn't have to actively teach anything, and sometimes that's okay. Relaxing down-time is pretty wonderful.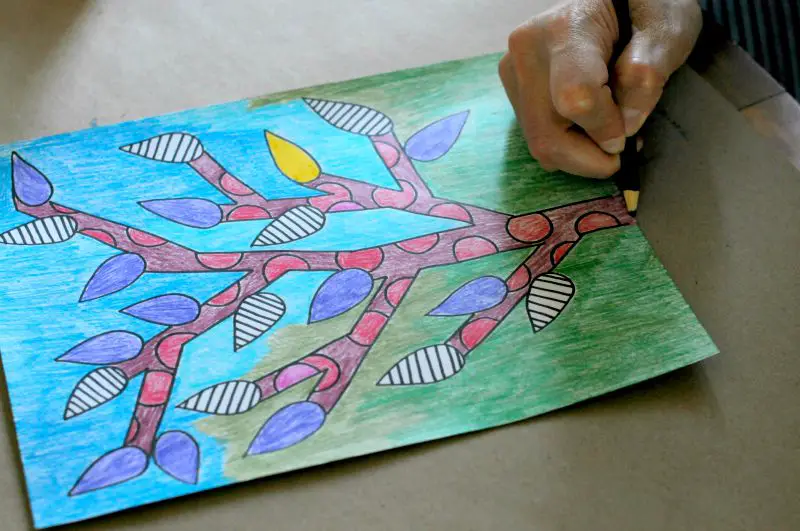 Anyway, if you were so inclined, you could certainly practice shading techniques, color-mixing, color theory, cross hatching, pattern-making, etc. But maybe that's for another post.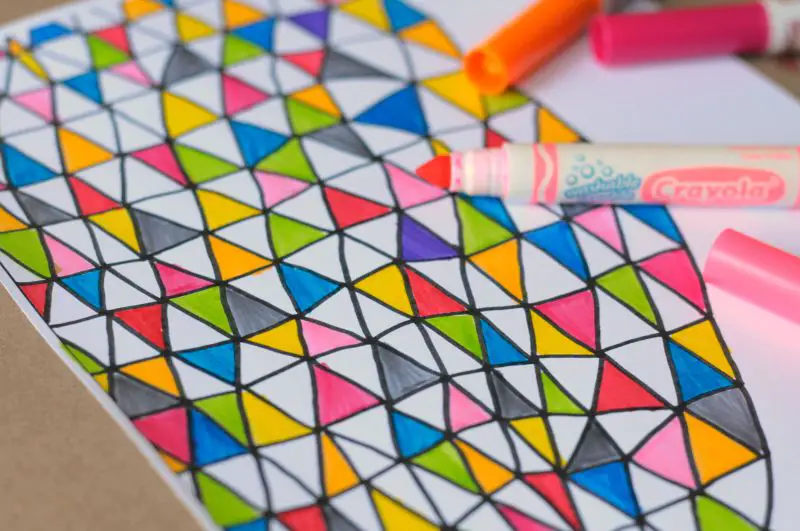 I'm rambling, eh? Let's get to how you can clear the rest of today's schedule and get to coloring in about 5 minutes.
I MADE A COLORING BOOK FOR ADULTS!!! I love it! I hope you love it! I'm so excited! I want all of you to come over right now and color with me. I'll bake cookies and we can talk about dark secrets from our past and aspirations for the future.
In fact, I already tested the coloring pages out on my sister and Fen. I rolled out some kraft paper on the table, set out some blank color-testing paper, plunked down a couple of sangrias for the adults, and we dug in to the piles of markers and colored pencils and coloring sheets. Do you know that wonderful feeling of approaching a big table covered with fresh art supplies? Yep.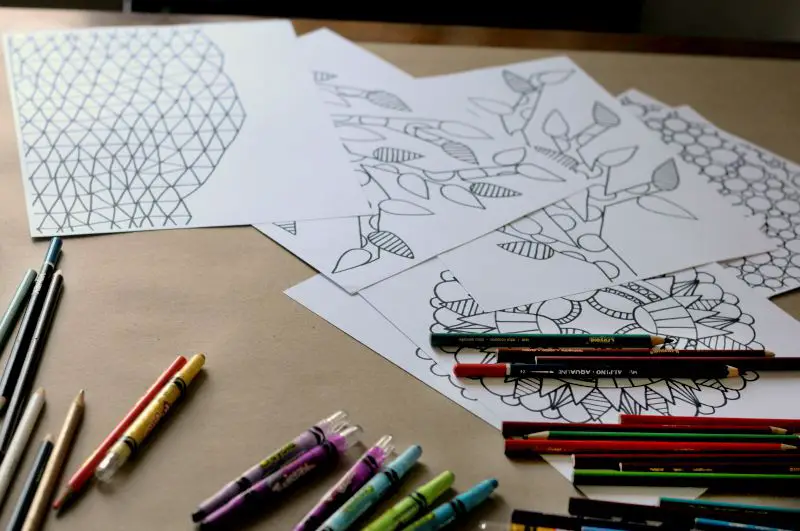 We got silly and had fun and babbled. All good stuff. I'll shut my pie hole now and get on to where you can snag my new coloring book. Also! Please share this post with other people you might think will like these coloring pages. I tried to draw a set that covered different styles of coloring pages for different tastes and moods.
Check it: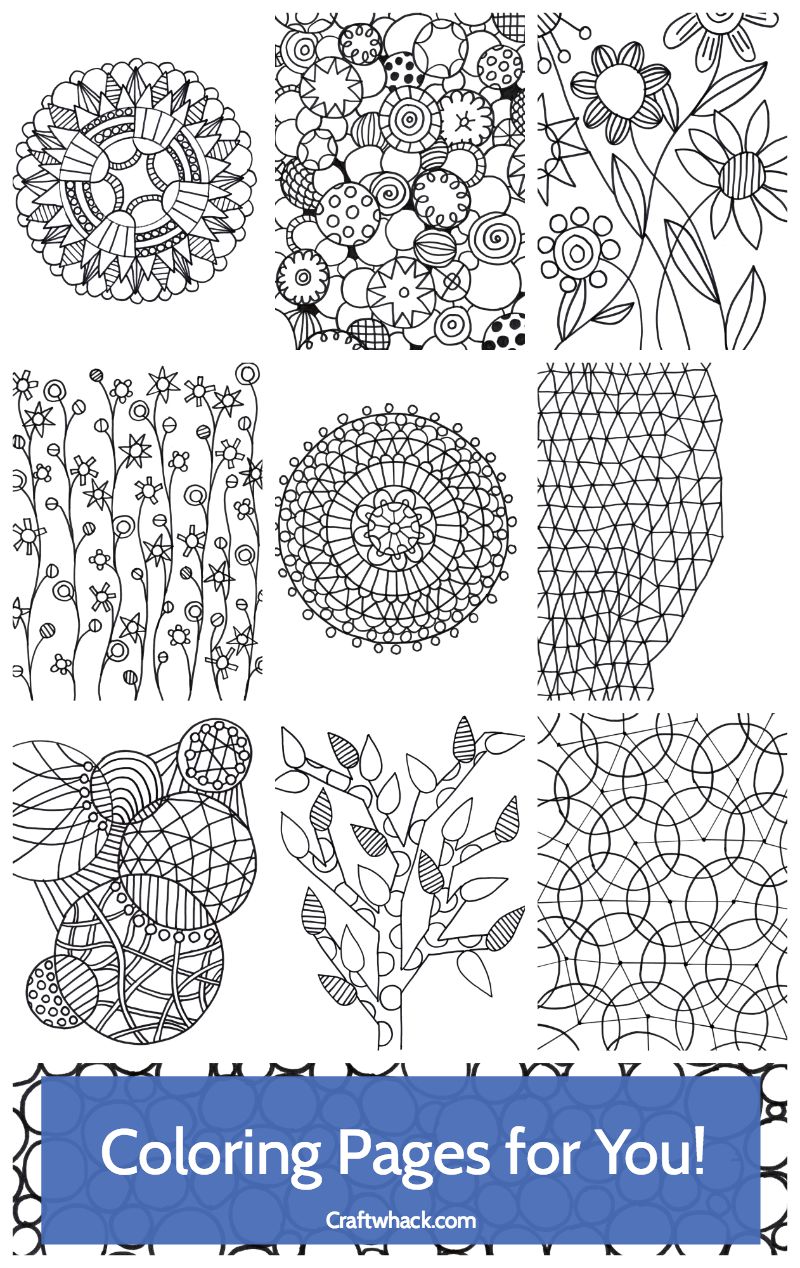 My favorite coloring utensils:

White card stock

Colored pencils

Markers

Watercolors WHAT!?!?!? Watercolor paints? Yep, look: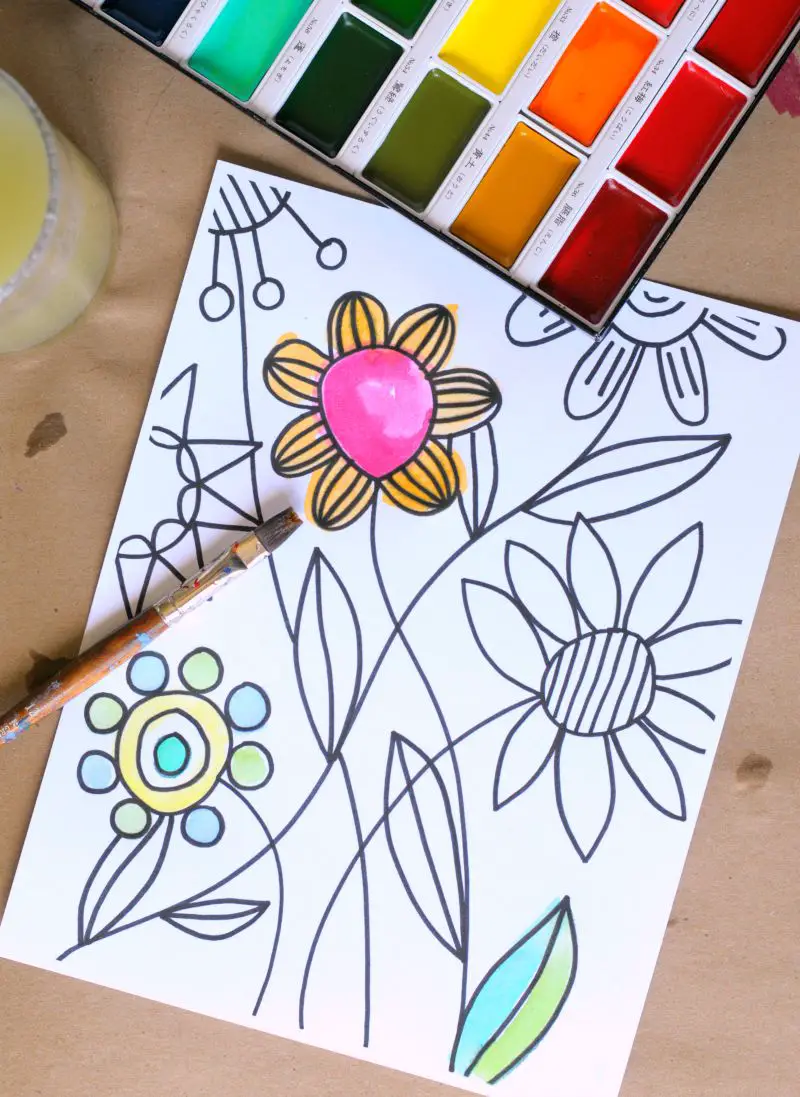 Watercolor adds a looseness to coloring pages, and you can practice all those cool watercolor techniques. Whatever you use, happy coloring! And let me see your finished or in-progress masterpieces! Either post them to my Facebook page, or tag me on Instagram. Yippee!
Comments
0 comments