After writing my epic post on block printing, I decided to go searching for some inspiration. Some block printing ideas to keep us all inspired and moving forward in our quest for block printing perfection. Or maybe just because it's fun to see what other people make with the art materials we adore.

William H. Hays, Moonlight Lead
All breath gone when I realized this was a linocut print. Isn't it fantastic? By William H. Hays, and you'll want to see more of his work.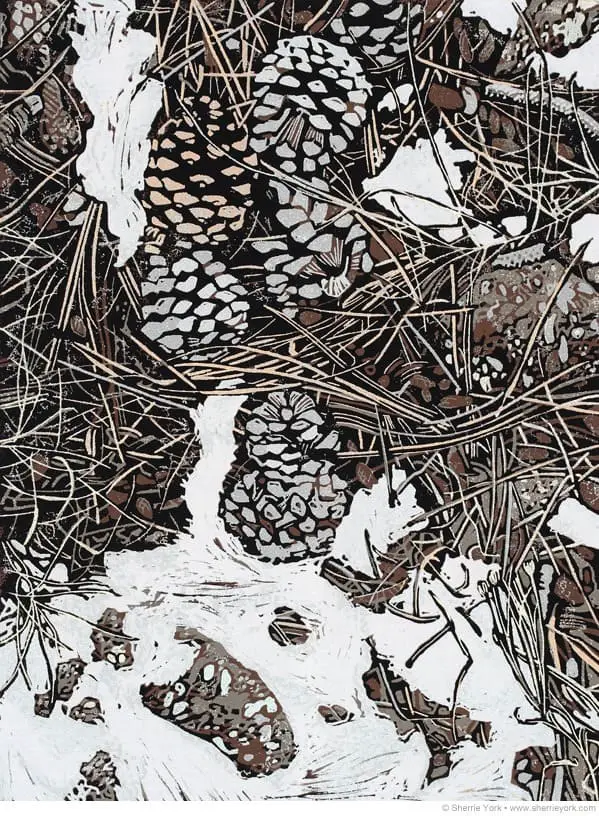 Sherrie York, Underfoot
Wow. This pinecone in winter print is so clear and detailed, but you can still see some carving marks that bely the fact that it is a linocut. In this print, she utilizes the reduction linocut method that Pablo Picasso is attributed with inventing.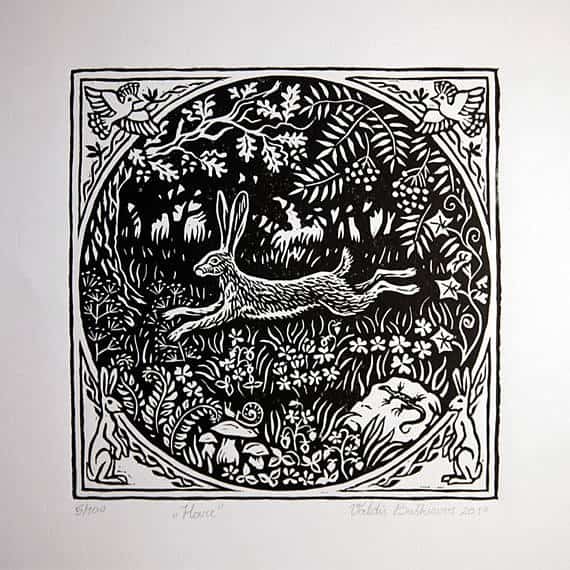 Valdis Baskirovs, Hare linoleum lino print
I love the old-timey book illustration feel of this print, and I also love how in his Etsy shop, he shows it in different styles of frames and it looks equally beautiful.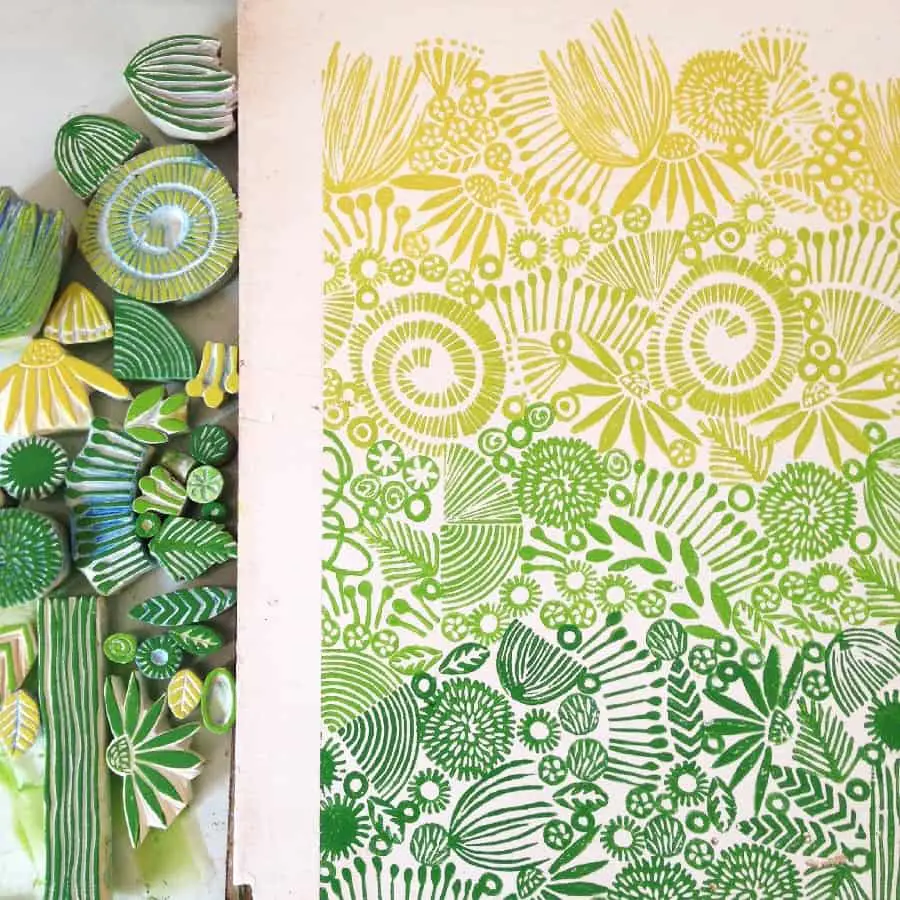 This is fun just to see the myriad of stamps lying next to the finished print by Jeanne McGee.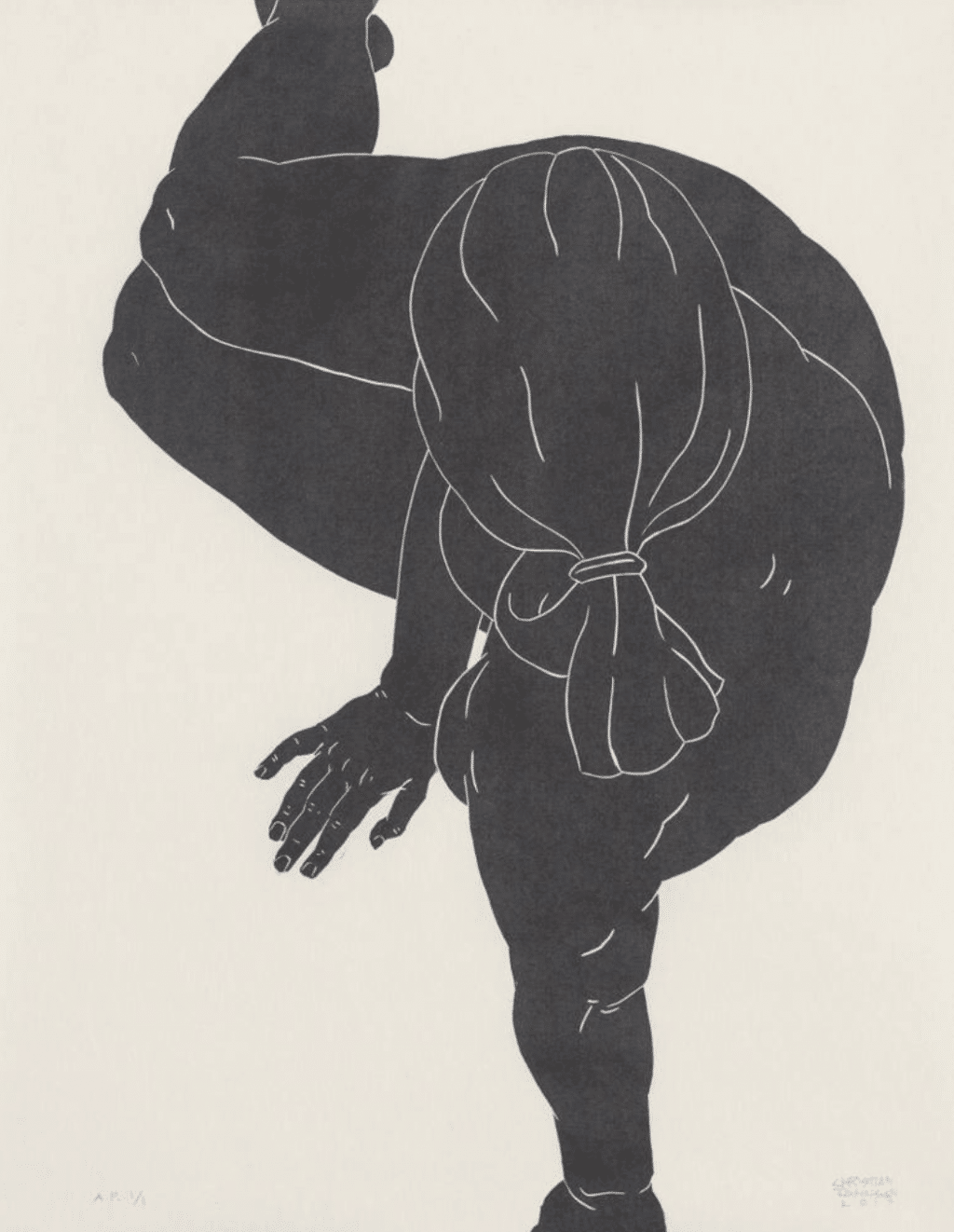 Christian Johnson, Untitled lino print
Beautiful, simple lino print of a reclining woman. You can see the inspiration from traditional Japanese printmaking.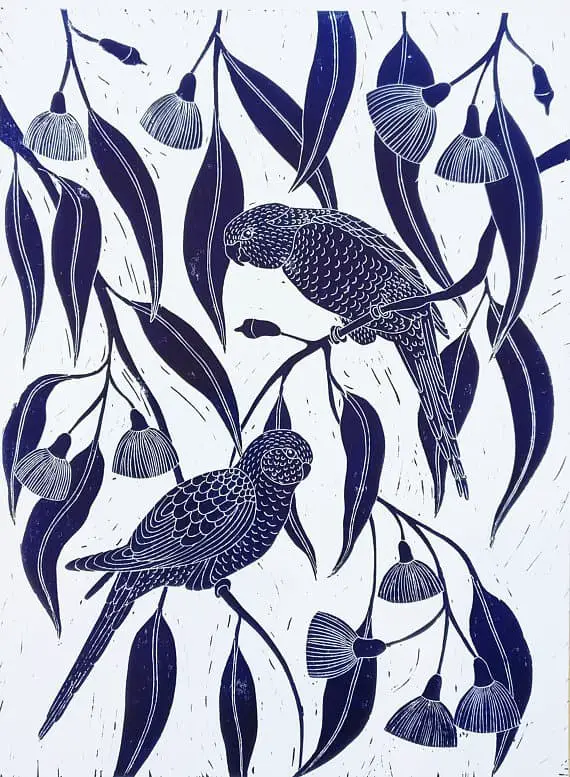 Marinka Makes, Rosella's and flowering gum Lino print
Graphic blue lino print by Marinka Makes, inspired by Native Australian Birds and native plants.
I added this one in to show that block printing doesn't always need to be fine art, or even carved by you. This woman ingeniously used her rubber welcome mat as a block to print over a nasty old rug. Pretty cool, huh?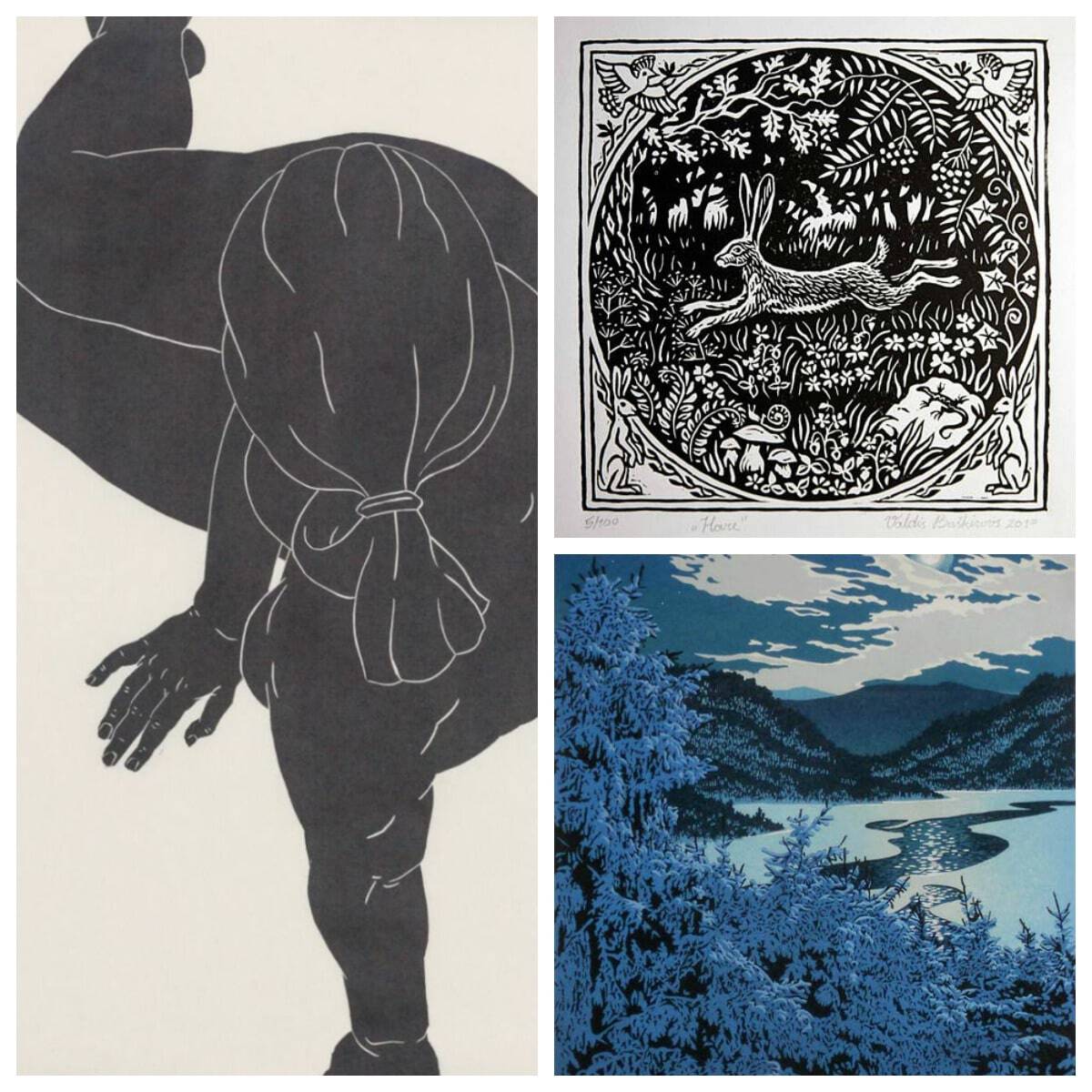 You May Also Like: Best Screen Printing Machine
Comments
0 comments