Buying gifts for teen artists is super duper dope. They most likely haven't amassed a ton of great art supplies yet, so you can help pave their way for a lifelong love of art supplies.
There are 2 ways to approach buying art gifts for teens: The first is that you could start them out immediately with the highest-quality art supplies so they never have to know the terrible pain of using sub-par materials, or you could ease them into an art supplies addiction with a mixture of basic and professional supplies.
I'm going to go the second route here and offer up a smattering of good-quality art gifts that don't break the old bank.
Gifts for Teen Artists
If you are struggling to think of what type of art activities and artistic categories to choose for your teen, the following section should help you out.
Marker Accordion Organizer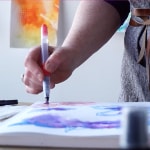 Art Journaling With Watercolor, Ink & More
Quilting
"¢ This first gift idea is a kit with everything you need to make the quilt. It's for teens who like to sew, or want to learn to sew. It's perfect for beginners, but I'm thinking they'll need to have someone with them who knows a little about sewing if they are a complete beginner.
"¢ Teens who love their markers will go bonkers over this accordion organizer. Spread it out or fold it up into a cube, and they'll be able to access their markers easily.
Journaling
"¢ This online class is such an amazing way to combine journaling and art-making, and what teen doesn't need a little creative internal exploration?
Drawing and Illustration Basics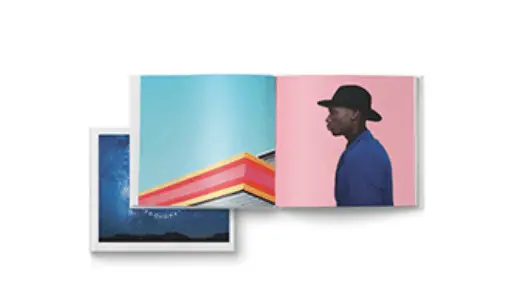 Make a Book of Their Art Prismacolor Mixed Media Set
Drawing
"¢ I firmly believe that every artist should have as much drawing instruction as they can amass, and the more teachers the better. This online class is perfect for teens who like to draw, or want to get better. If they can learn and practice a bunch of different drawing skills, they can apply this knowledge to any creative endeavor.
"¢ Make a professional, hard cover book of their artwork. You can do a retrospective from when they were wee littles, or just include their more recent work. This is an AWESOME idea, if I do say so myself.
Art Kits
"¢ This is the teen version of those art kits for kids that have all sorts of art supplies included. This more sophisticated version is a mix of various types of colored pencils from Prismacolor.
Fujifilm INSTAX Mini 8 Instant Camera Mastering Hand-Lettering: Your Practical Guide to Creating and Styling the Alphabet Faber Castell Wallet Pitt Pen Nibs Art Set, Assorted
Photography
"¢ Despite the great-quality cameras most teens have on their phones, they sure do love their retro instant cameras.
Lettering
"¢ Such a fun book for hand-lettering, and don't forget the pens! We love this set from Faber Castell.
Wacom Intuos, Small Black art tablet Gelli printing plate Sakura 24-Color Watercolors Field Set with Brush
Graphics Drawing
"¢ Am I wrong to say that any artist teen would go nuts over a Wacom tablet? I love how far down in price they've come, all while going way up in quality.
Gelli Printing
"¢ I can't stop recommending Gelli plates to everyone I know, and teens are no exception. These little things are so addictive and fun, and really easy to get going making monoprints quickly. Don't forget the paints, paper and a brayer. See what you need for Gelli printing here.
Watercoloring
"¢ Yes, yes, yes to a set of Koi Watercolors with this cool little brush! This is non-stop painting fun in a cute little box. Show your teens all of these watercolor techniques to get them inspired.
Sakura 8-Piece Pigma Manga Comic Pro Drawing Kit LEGO Architecture The Eiffel Tower
3D Printing
"¢ It's fun to see how 3D printing kits are evolving. This is totally out of my wheelhouse, but I would choose this one for my teen. (We bought a different one for my stepson 2 years ago, and it's already obsolete. But he LOVES it!)
Comic Drawing
"¢ This is a no-brainer for teens getting into comic drawing. Just grab them some paper and markers for coloring-in.
LEGO
"¢ We bought this set for my daughter when she was 14, and she had the time of her life putting it together. Perfect for creative teens. Also see: Unique gifts for artists and fun and creative art gifts for kids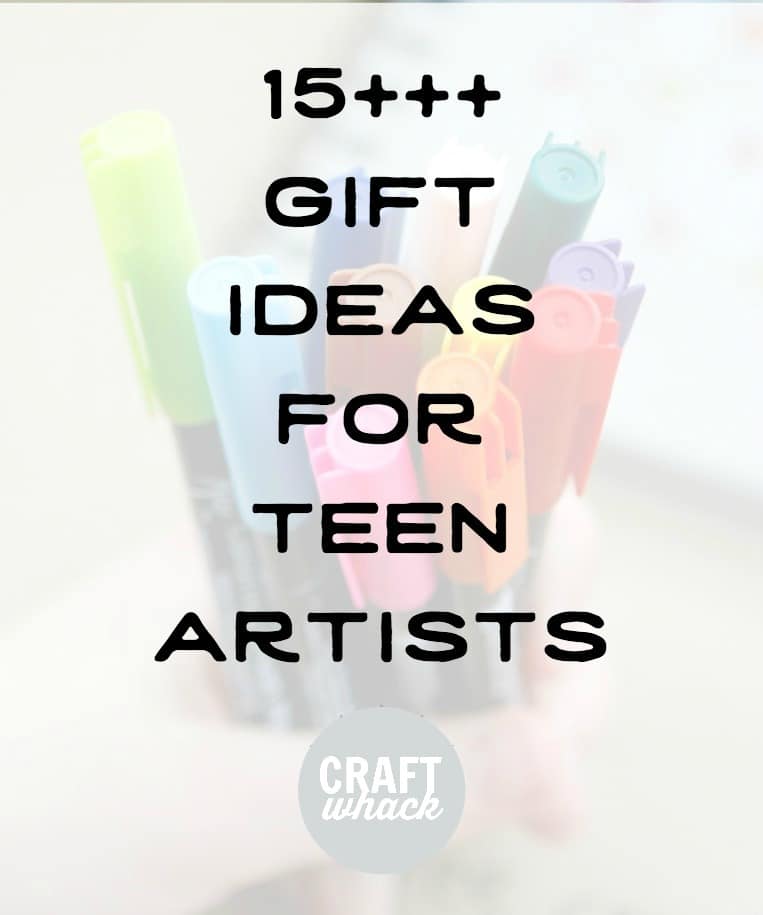 Best Gifts for Teen Artists FAQ
What is the best gift to give an artist?Artists love getting creative. If you want to give a special gift to an artist, make sure it involves making something unusual from scratch. The gift should have clear instructions and suitable for the receiver, so think about their artistic level and age first. The ideas in the article above are great for children and teenagers.
What to buy a teenager who has everything?
Sometimes keeping things simple is the best thing to remember when gift-giving. Games, puzzles, and arts and crafts materials are brilliant gifts inviting and allow other children and adults to take part in the fun.
What to get a kid who loves art?
Drawing materials, art kits, and creative sets are great gifts for kids who love art. Have a look at what they have in their kits now and try to get them something new that will incorporate a different artistic method to expand their learning.
What to get someone who loves to draw?
Drawing is very therapeutic, and people who love to draw are rarely seen without a sketchpad and pencils in their bags. Compact travel sets are great for people who love to draw as that gives them the chance to take their art outside. Here are some more suggestions for you:
Doodle book
Sketchbook
Drawing lessons
Markers
Pencils
Tracing pad and paper
How can I help my child with their artwork?
Making sure that you are stocked up with arts and crafts supplies is the first step to encourage and help your child develop their art. This will inspire them to think of ways to use their supplies, and if they have ideas and want to learn to make something specific, they have the facilities at home to do so.
Sending children to lessons is also a brilliant way to encourage them. Always have a positive response to their artwork and avoid criticizing them. Displaying their creations is a wonderful way to encourage them too.
Think of new and exciting locations to create art. This could mean that you take art equipment on road trips or to the seaside. Keeping things new and nd exciting is key.
Comments
0 comments