I love the look of embroidery, and I suck at it, but it still manages to look cute even if it's not perfect. So I like to embroider-bomb Fen's jeans sometimes. Not that often, because that would be creepy. But I am keeping this in my arsenal for when she starts to get all moody and full of teen angst. Then I'll sneakily embroider a big rainbow on the butt of her favorite jeans and quietly tuck them back in her drawer…
For now, at least, she likes the embroidery, so I decided to throw a couple of little embroidered hearts on a pair of her jeans in an unexpected place.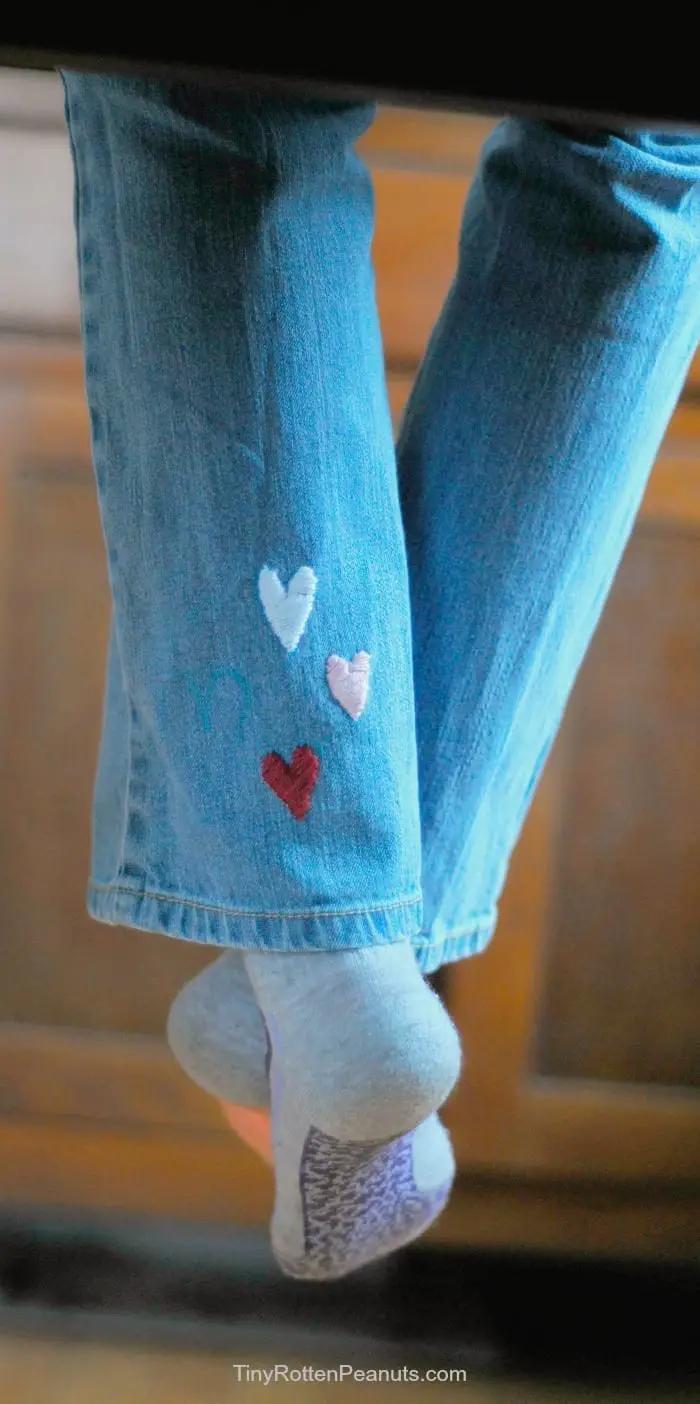 Materials
Embroidery Floss
Embroidery needles
Water soluble marker
So here is what ya gotta do. First use the marker to draw out some hearts wherever you want them on the jeans. I made one that too big at first, so then I drew 3 smaller hearts and liked the way they looked together.
Next you pick out 3 colors of embroidery floss that work together. For instance red, white, and light pink. Classic heart colors.
I used 2 embroidery stitches for the hearts. The first stitch is a split stitch, and makes an outline of the heart. It also helps the next stitch look a little more puffy.
Work the split stitch all around the line, and then you go right into working the satin stitch to cover the entire heart. Here is a video to visually aid your stitching: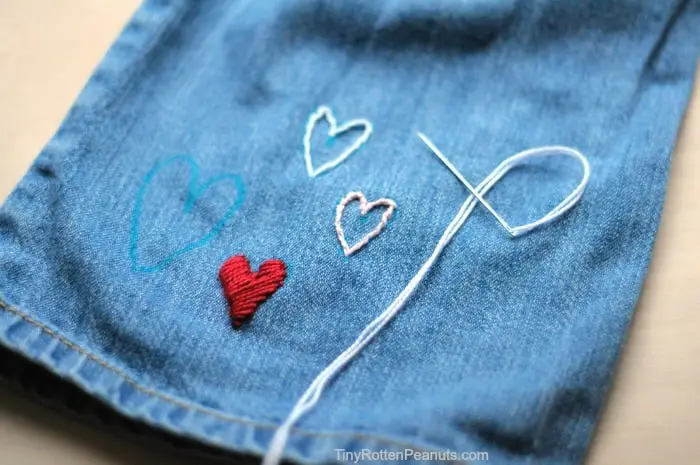 I tried some different placements for the satin stitch and ended up working it diagonally. I started at the center dip of the heart and worked it across one of the humps, then the other hump, then down the rest of the heart.
That is it! If you haven't embroidered before, just take it slowly and carefully. Trust me- I tried to fly through one of the hearts and it was a knotted, crooked mess of doom.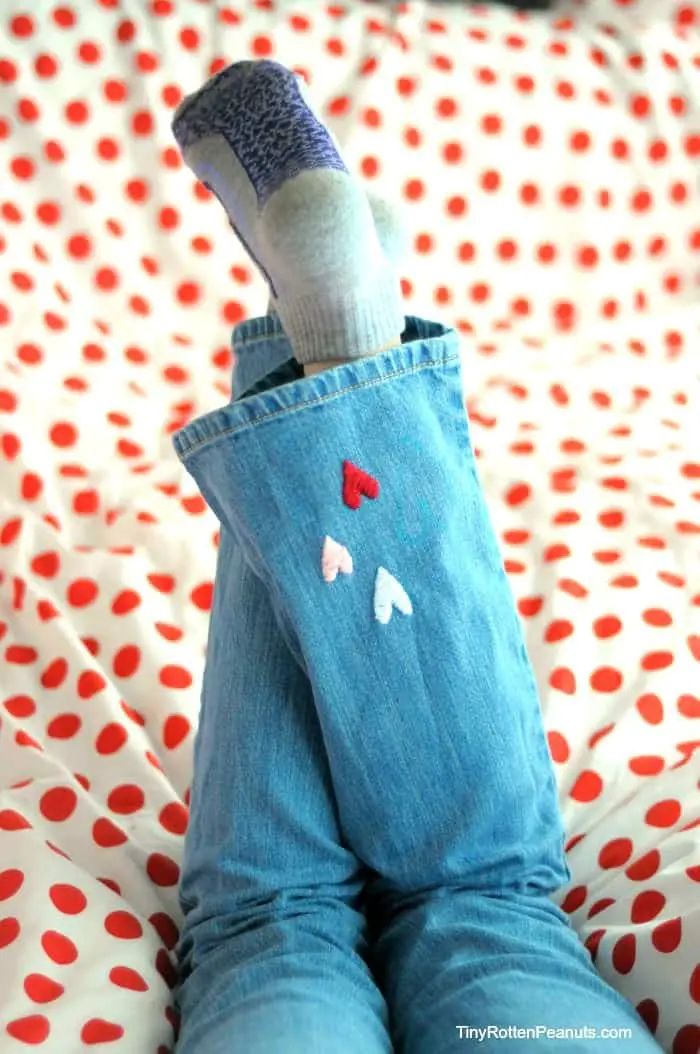 Comments
0 comments