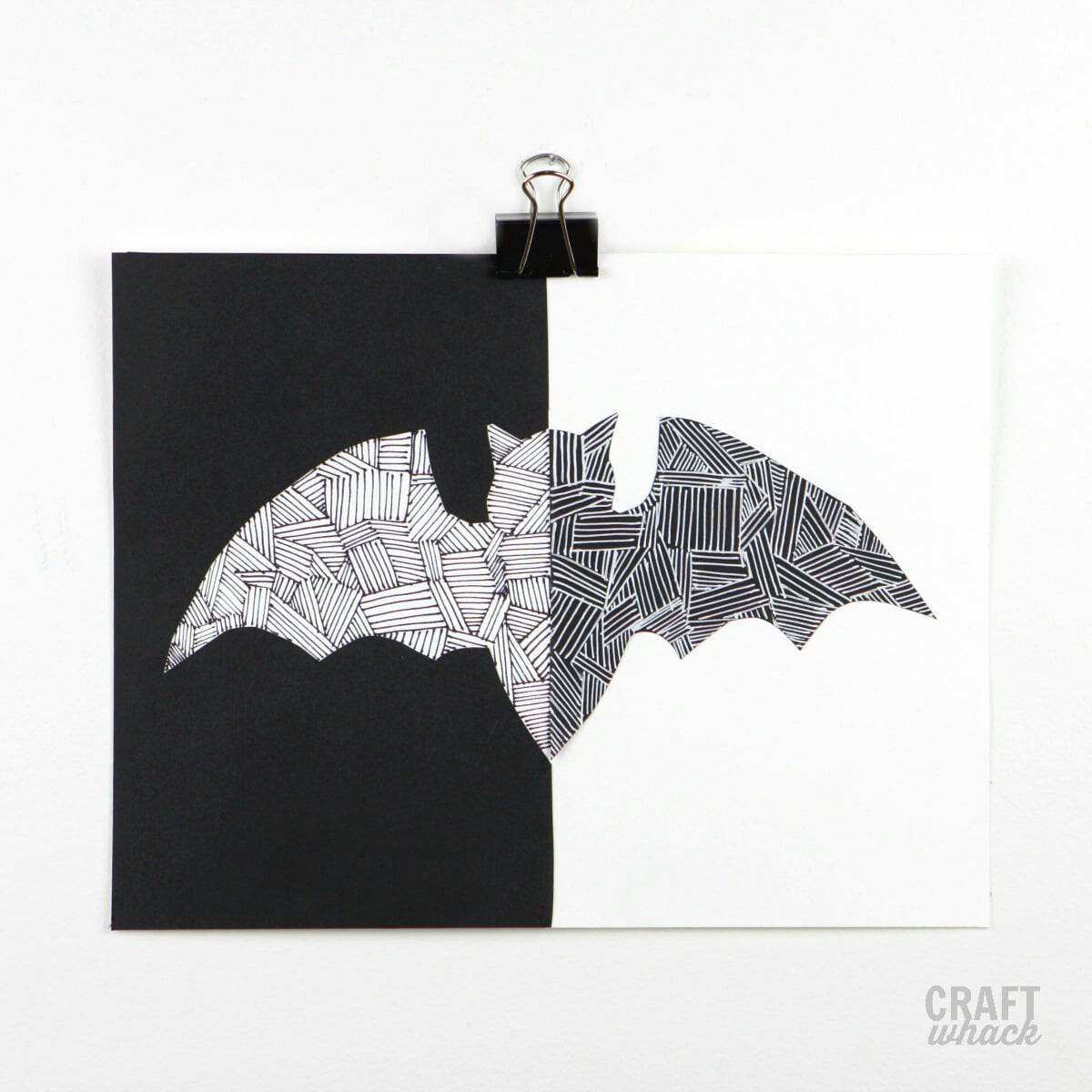 It is so absolutely time for a new paper Halloween bat project, don't you think? What with Halloween quickly surpassing al the other holidays except Xmas for the #1 holiday spot. Go, Halloween, go. You can win first prize soon if you just put your mind to it!
Okay. Onto the bat project. Bats are cool, and it's not just because they have a strange name for their poop. They're easy to make look graphic and clean when you draw them.
This project is based on the Notan paper project I made previously, and this time we're sticking with classic black and white for Notan. I may or may not have a part 2 to this project that includes drawing, and I won't apologize for it.
Materials for Extra Cool Bat Project
Bat outline printable (I found mine here)
Optional: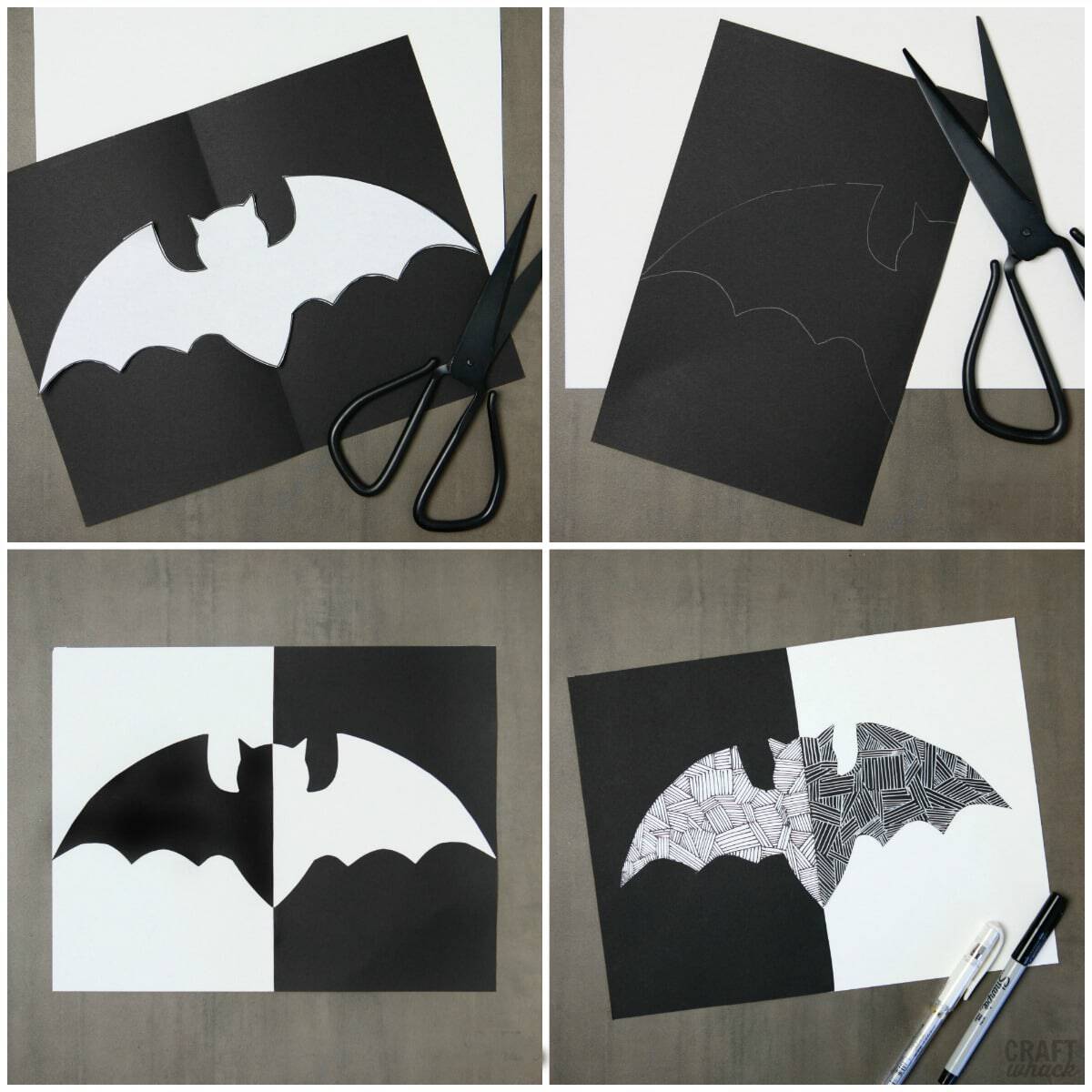 Directions for Extra Cool x a million Bat Project
Fold your black card stock in half width-wise and draw or trace a big bat on it.
Cut the black paper in half along the center line.
Carefully cut out the bat, making sure you preserve the positive and negative areas you just cut out.
Glue down the black paper from around the bat on one side of your white paper, and the bat itslef on the other half. (Flip one of them over so it looks like my images.)
Be careful with the gluing down, so you line up the 2 halves of batty the bat without gaps. I had to trim one edge off the white paper because it was slightly larger than the black paper, so you might also need to break out your X-acto knife, cutting board, and ruler.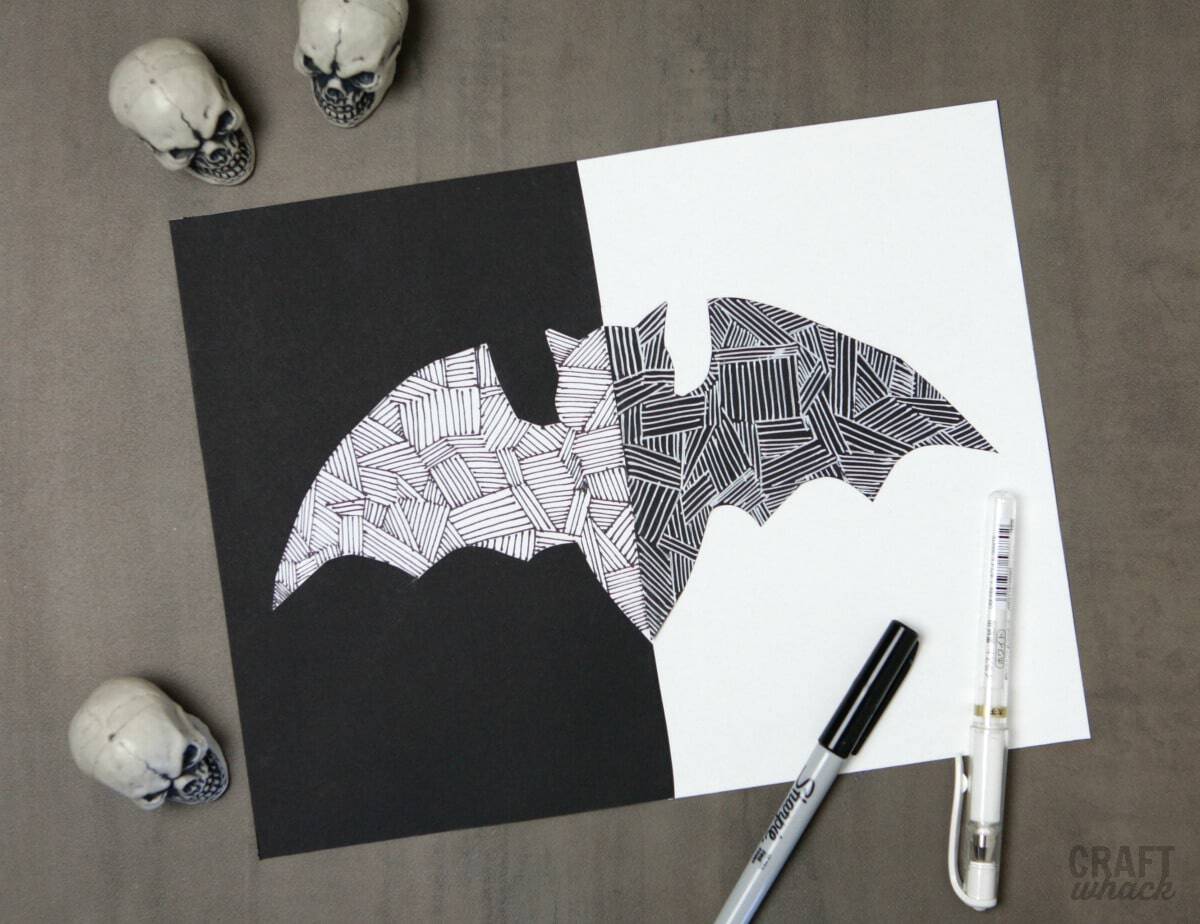 Here's Where the Bat Gets Snazzy
This is a totally optional step, because the bat looks totally rad already, but if you want to doodle or draw on the bat, this is a perfect excuse to buy a white gel pen.
I think you might also like this gold skull drawing project, because it's fun. Or a Halloween pop-up card project, maybe? If you want to get totally messy and arty, regardez the charcoal Halloween project.
 Astrobrights Colored Cardstock, 8.5" x 11", 65 lb/176 gsm, Eclipse Black, 100 Sheets Sharpie 37001 Permanent Markers, Ultra Fine Point, Black, 12 Count Uni-Ball UM 153 Signo Broad Point Gel Pen – White – Pack of 3 Neenah White Cardstock Fiskars Non-stick Titanium Softgrip Detail Scissors, 5 Inch UHU Stic Permanent Clear Application Glue Stick, 0.29 Oz, 3 Sticks