There's a fine line between a wall of strategically-arranged art, and a mishmash of random framed pictures slapped on a wall.
Since we're all about being design-conscious here, let's learn how to make the perfect gallery wall by studying some beautiful examples.
This first one may be my favorite, as I literally gasped when I saw it. Not sure of the source (don't you hate that? Sorry.) but I found it in Noa Santos Instagram feed.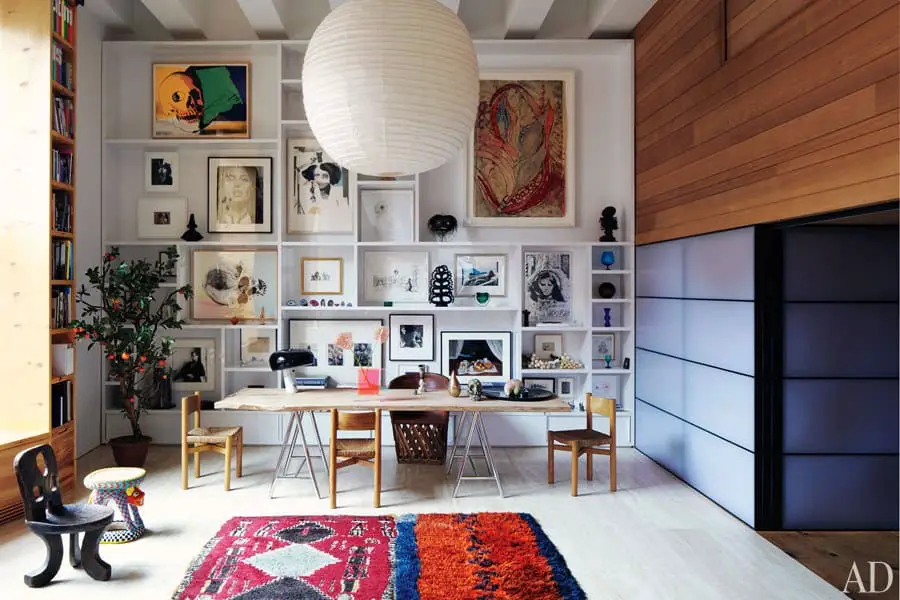 Like the idea of art within floor-to-ceiling shelves? I do. You certainly don't need to only fill these compartments with books and knick-knacks.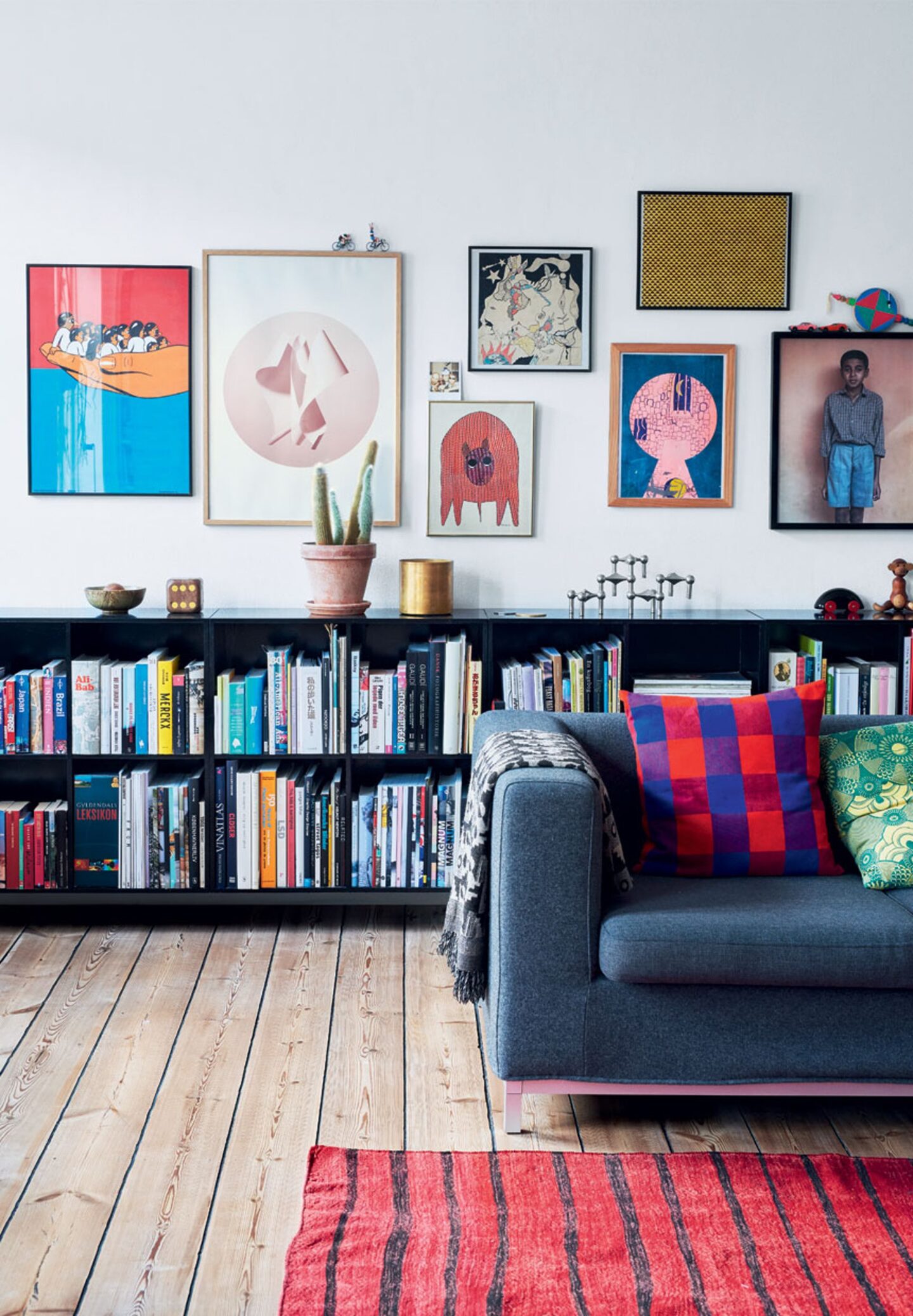 Take your gallery wall horizontal over a low shelving unit. Do you place little objects on top of your frames, too? We do.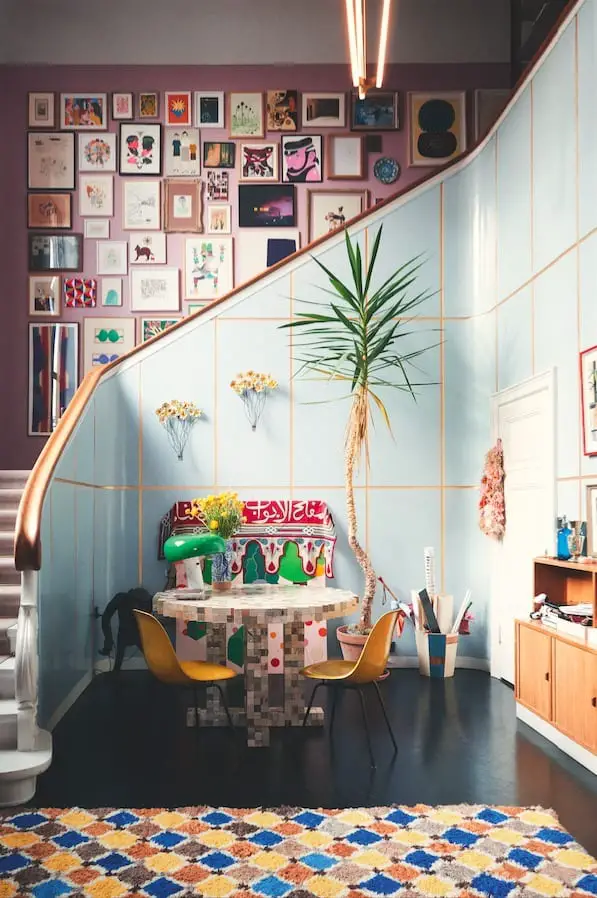 This one's for you anti-minimalists who still want to keep things neat. I love how the line of the stairway breaks through the art, and how it's arranged within a perfect box-shape to give a little bit of restraint to this filled space.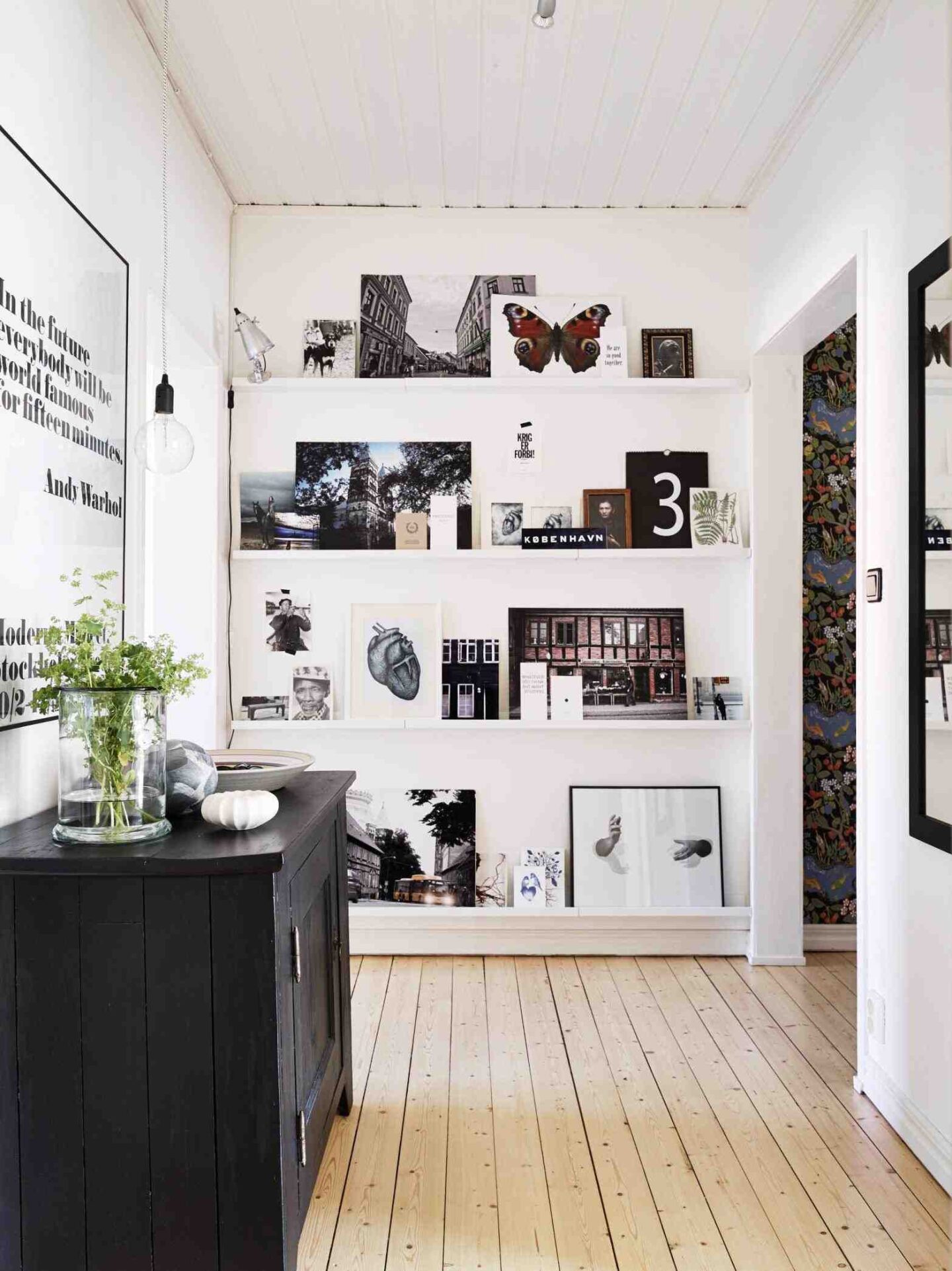 Totally yes with the subdued color scheme and shallow picture shelves covering a whole small wall. You can easily rearrange and lean lots of art this way, switching out pieces you may get tired of and adding new ones into the mix whenever you want.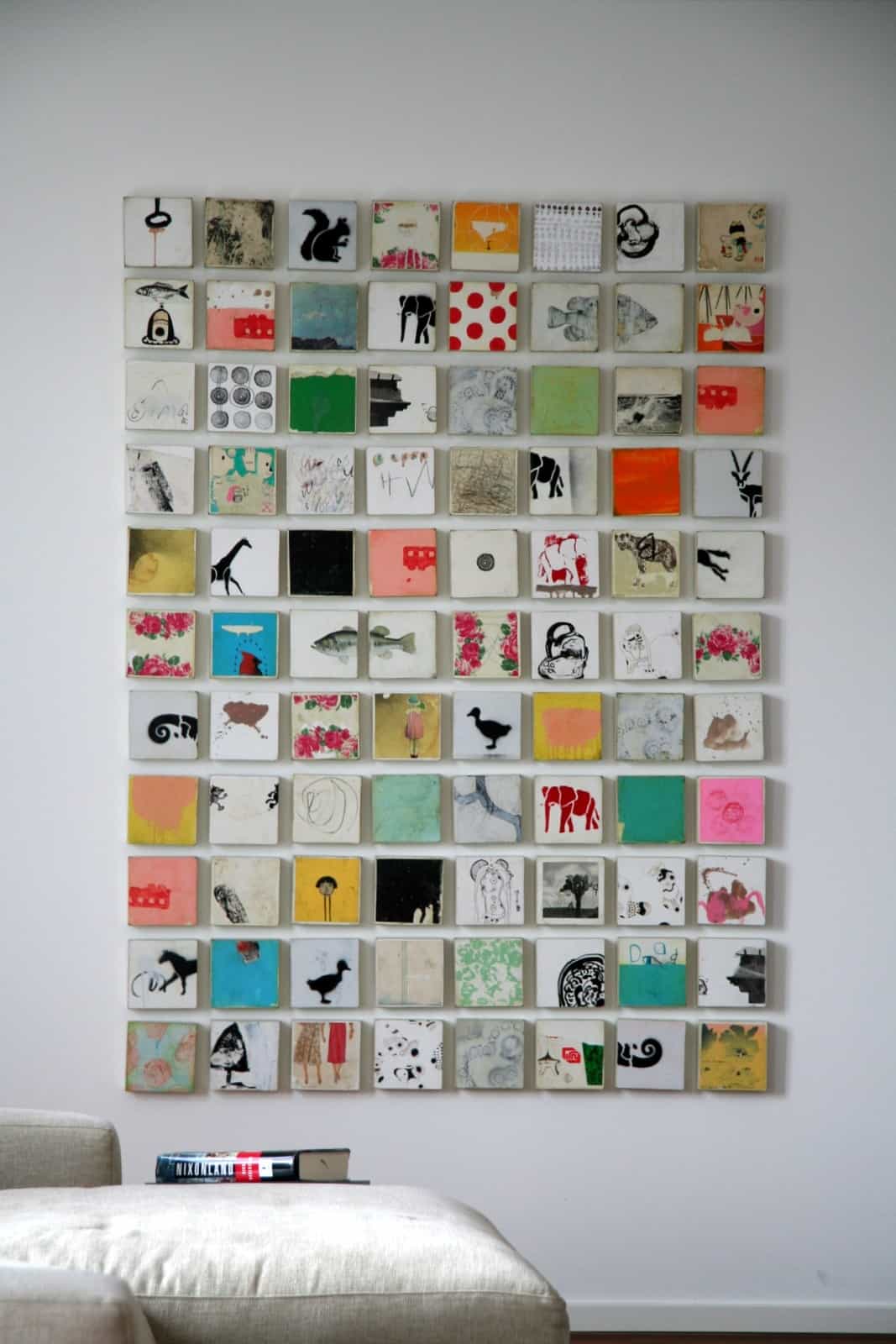 Here's a tip for you for a quick-n-easy gallery wall. Find an artist who makes small art that you love. Buy 88 of their pieces and hang them together in a neat grid on your wall.
Actually, this is a whole commission piece done by artist Michael Cutlip, but wouldn't it be fun to actually buy that many small pieces from an artist?
Bathroom gallery walls must be approached with caution, but can absolutely work in a little powder room that needs some fancying up. I think the little pieces going up that post are cool.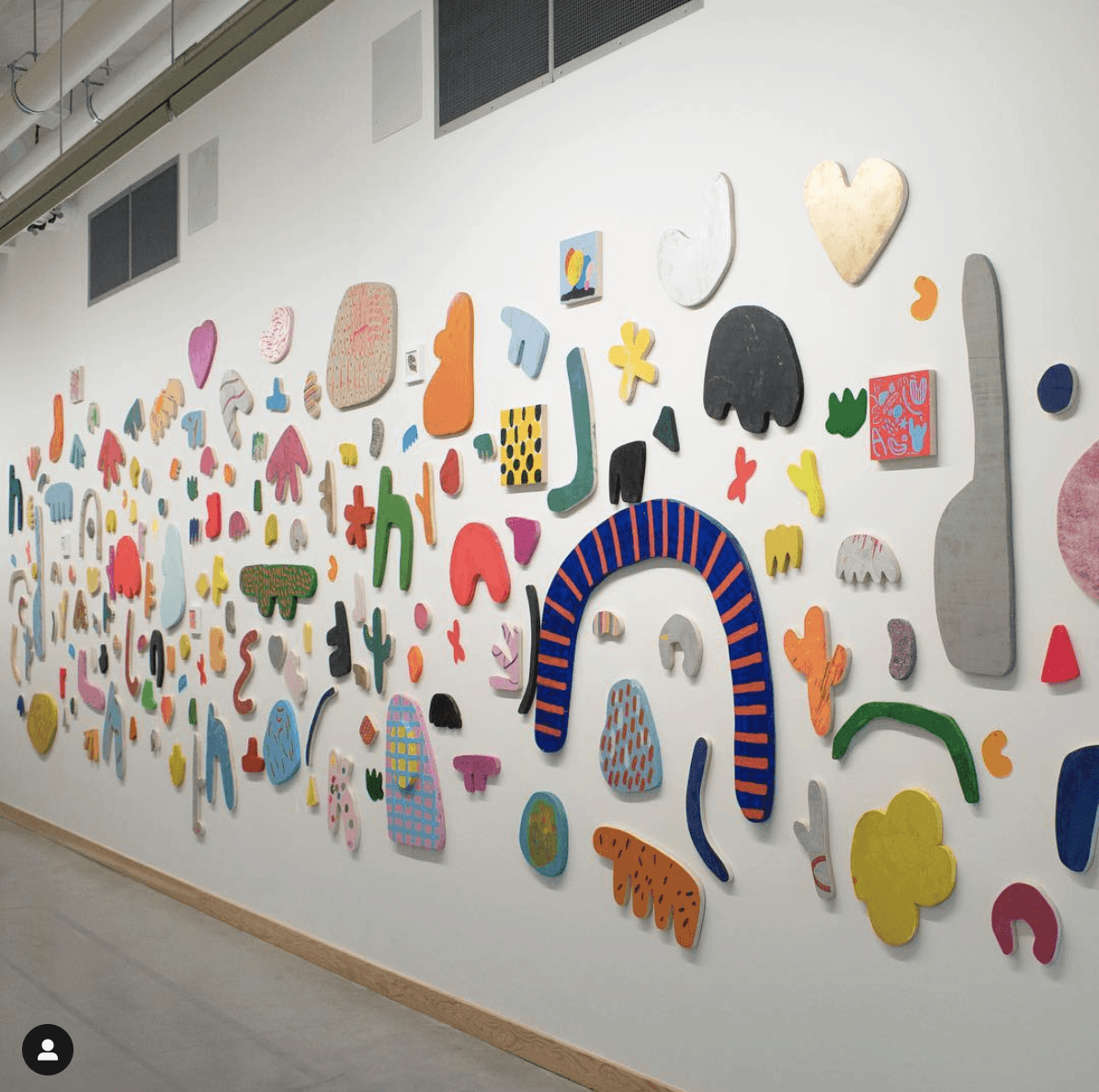 Kindah Khalidy's art on the wall at Facebook HQ could be inspiration for an ongoing gallery wall of your own little art shapes. Doesn't that sound fun?!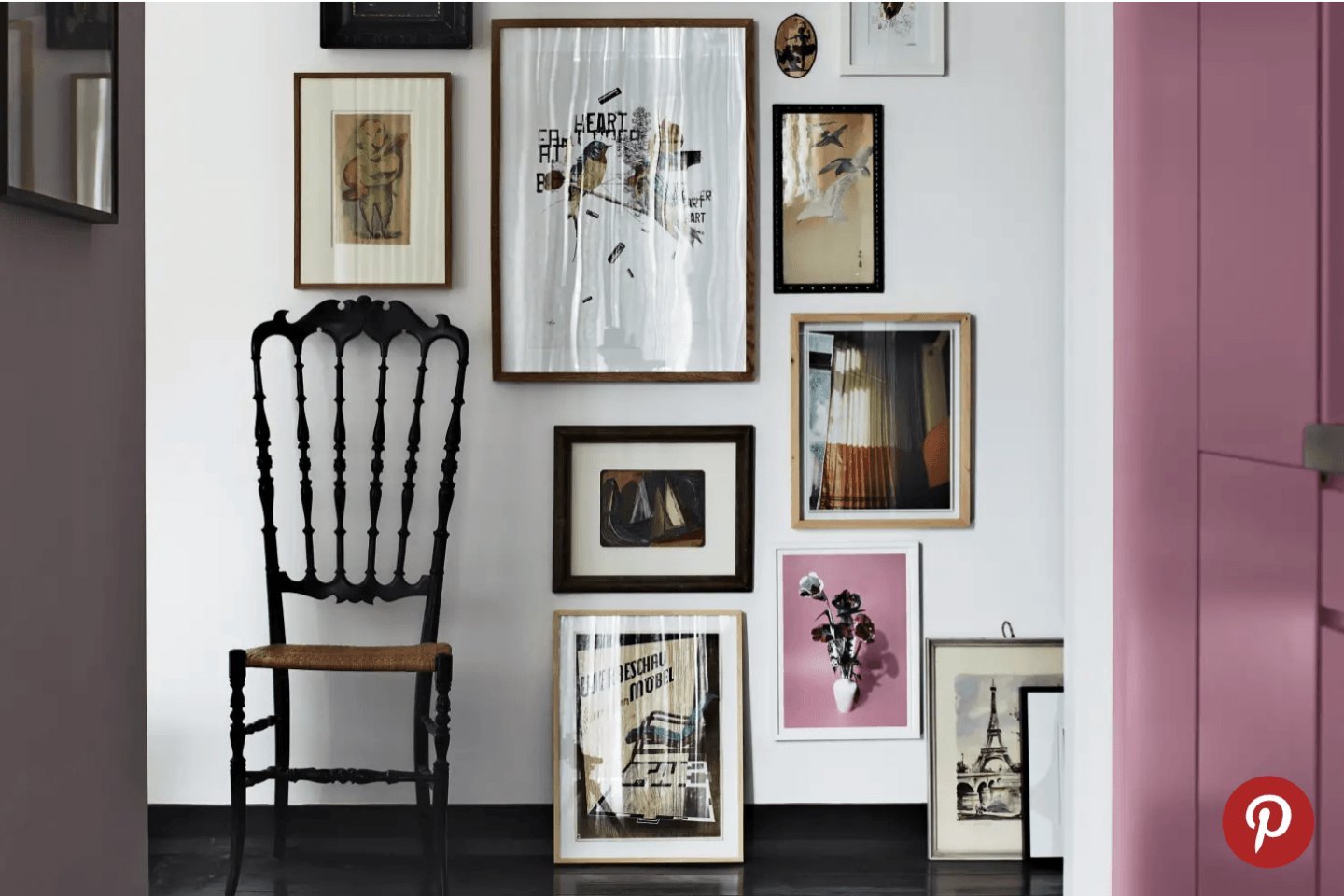 Furniture can just become another element in your gallery wall when you hang art all around it.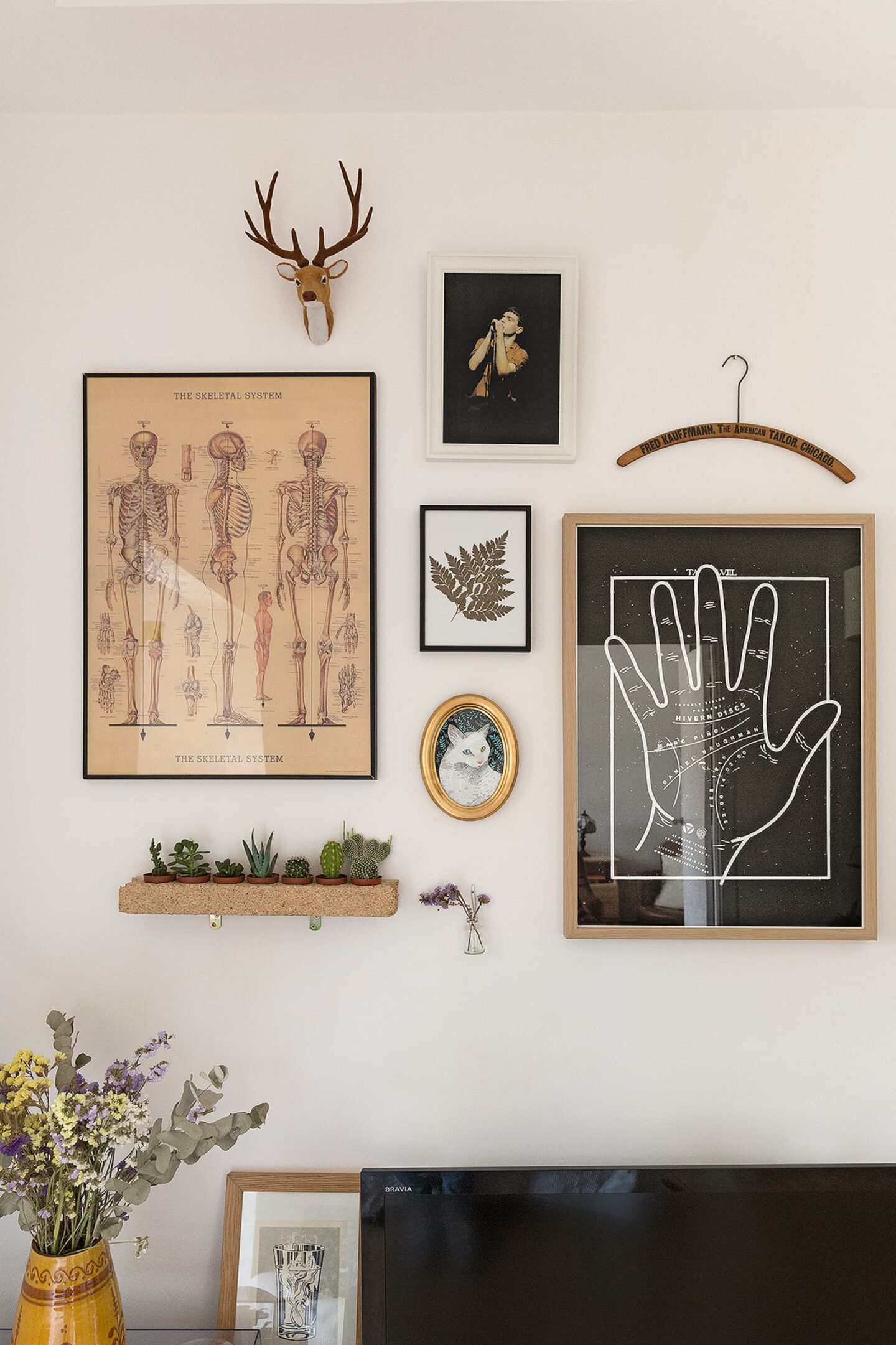 This restrained gallery wall is still overflowing with personality and coolness.
Gallery walls can be completely unprecious and impromptu when you washi tape up inspiring images in your home office.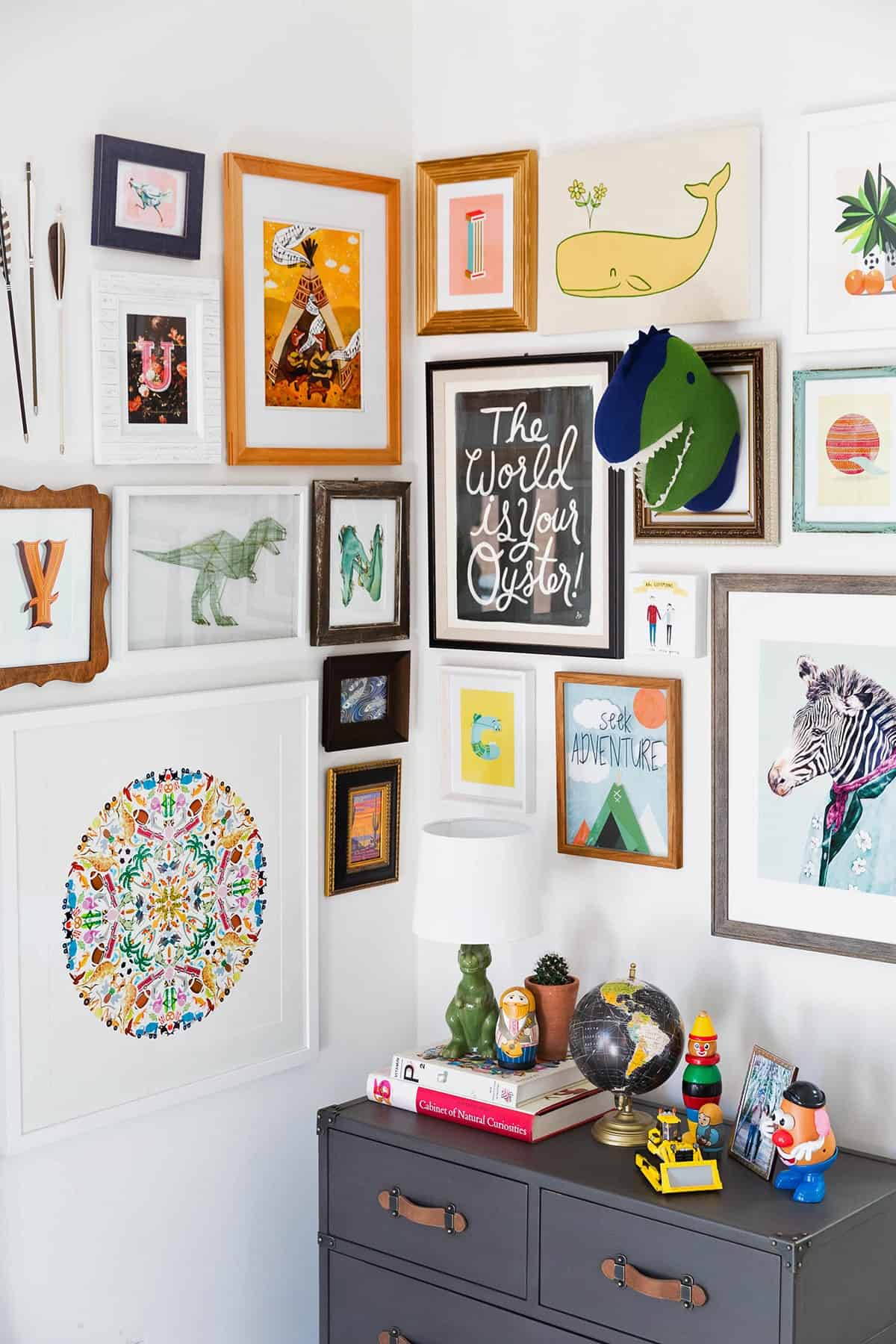 Finally, you can gallery wall (corner) up your kid's room, especially when there's so much great kid wall art there now to snap up.
Comments
0 comments