Bzzzzzzzzzzzz. Did I scare you? Are you one of those people who screams at the top of their lungs and runs for the hills whenever a bee presents itself? Or maybe you step into your giant protective bee suit as often as possible to spend long, lazy afternoons reading bee stories out loud as your pack/flock/hive/group produces honey.
Whatever the case, there's no denying that bees are pretty cool. Not only do they produce the only food that does not go bad, they produce one of my favorite substances with which to make art: beeswax. Hello, encaustic.
Here is my tiny Friday tribute to the bees and all of their talents.
This fabulous print by Linnet & Lark on Etsy.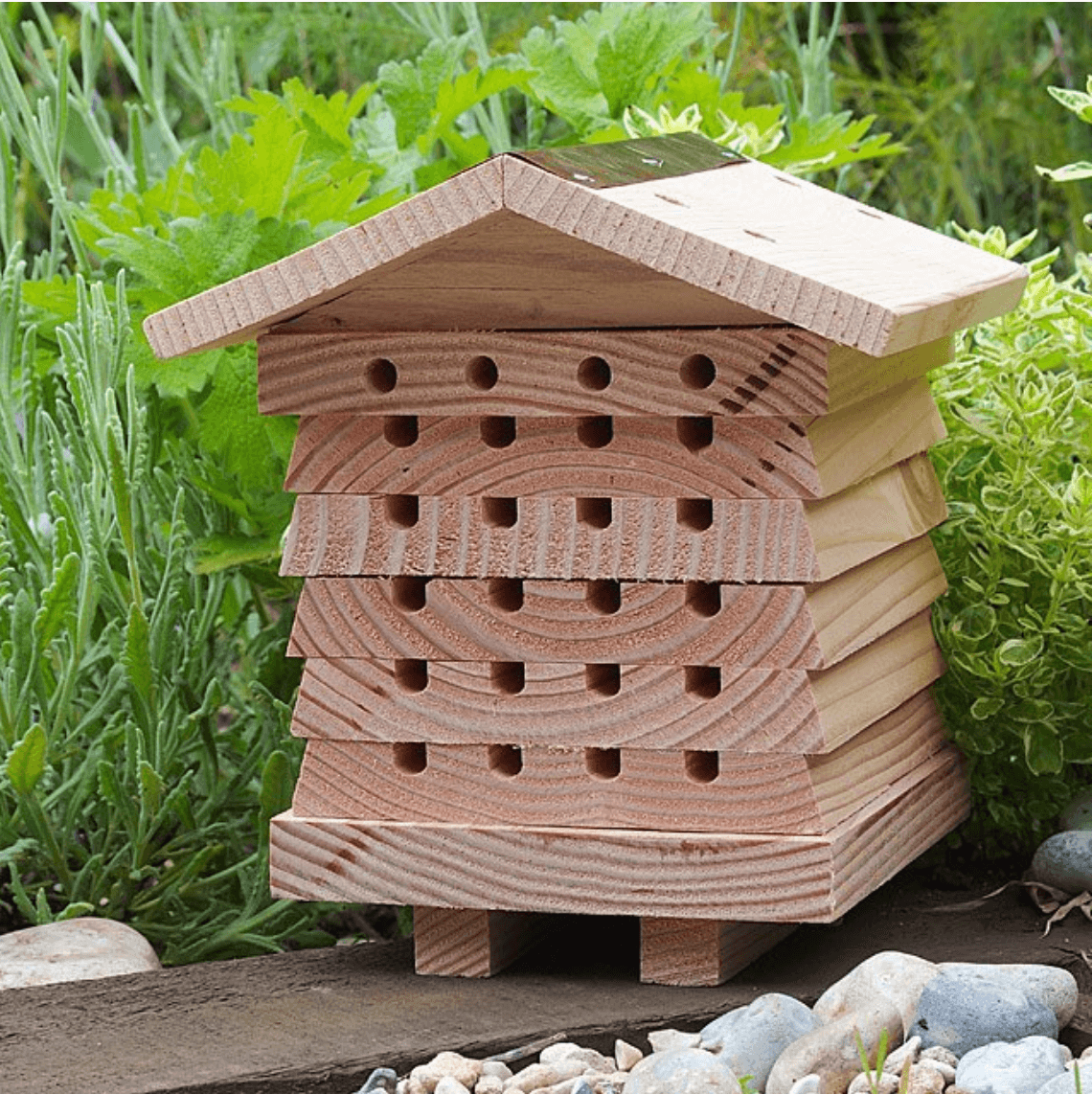 This bee condo would fit perfectly in our back yard. I also like all the quotes in the description for this on the Uncommon Goods site: This custom wood "condo" invites solitary pollinators to move in and decorate with mud "mortar."
Isn't this a super pretty bee pattern for a coffee travel cup?
Oh, sweet lord. These are the cutest, daintiest little teeny tiny beeny biny weeny winy bee earrings ever. 
It just wouldn't feel right if I didn't share at least one thing with a curse word on it. Love this mug.
I am IN LOVE with this custom address stamp. IN LOVE, I SAY. It's cool. right? And I'm not positive, but I *think* you could probably use your own name and address in there instead of using the Armstrongs from Tampa. Just a wild guess.