Polymer clay is a polyvinyl chloride (PVC) polymer-based modeling clay that exhibits gel-like working properties. Until cured (baked), polymer clay remains soft and pliable.
Curing occurs between 265 °F (129 °C) and 275 °F (135 °C), which are temperatures readily provided by a basic home oven.
Leaving your polymer clay artwork to cure in the oven will result in a hardened final product of intact color and size.
Polymer clay is widely adopted by children, hobbyists, and artists alike for its versatility, flexibility, and ease of use.
It's available in an endless range of colors and can be used to mimic almost all materials known to man. This includes glass, wood, and semi-precious stones.
In this guide, we've prepared a well-researched list of the best polymer clay ideas on the internet.
So if you're looking for ideas to craft some interesting projects, continue reading!
1. Polymer Clay Earrings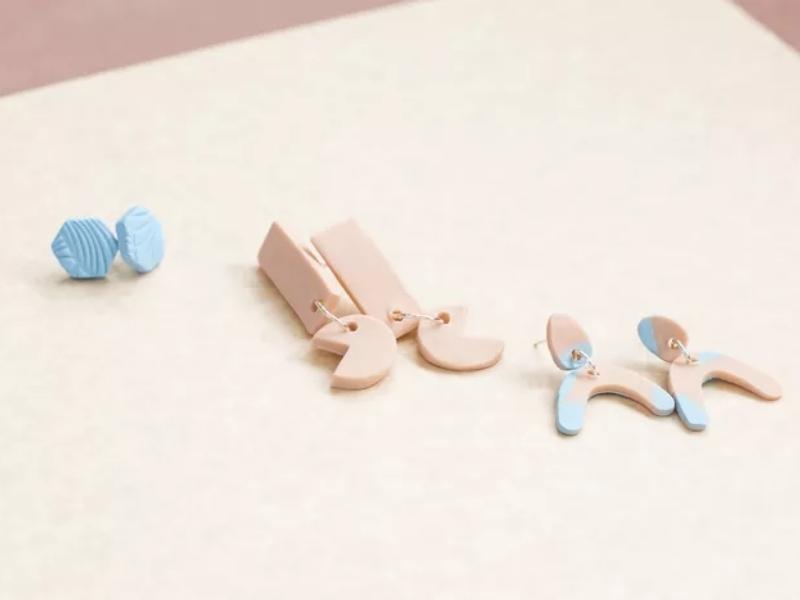 Polymer clay earrings are pretty trendy in the world of polymer clay crafts. The simplicity of these modern styles will for sure add character to your outfit.
Add a clear polymer-safe coat finish for shine, or leave them as-is for a matte look.
Modern Earrings from The Spruce Crafts
2. Geometric Wall Hanging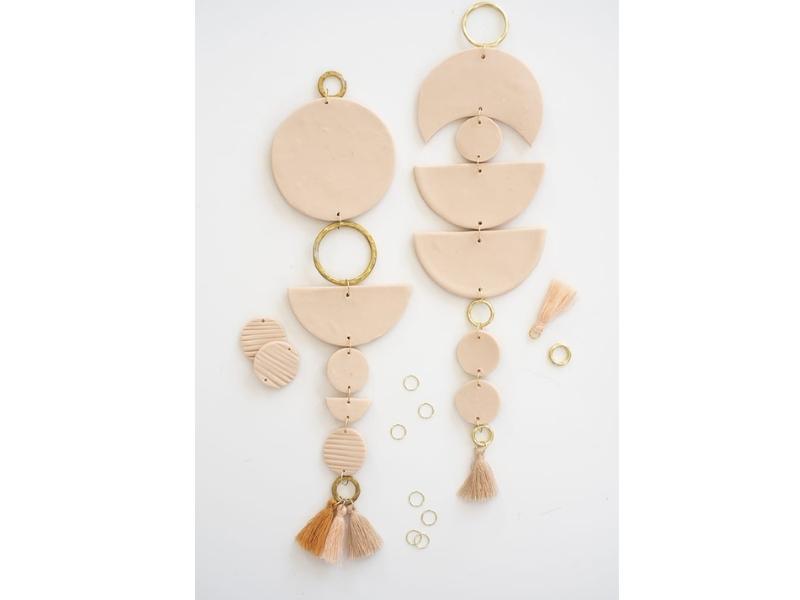 For a different approach to the mid-century modern decor look, use polymer clay to create one-of-a-kind home decor wall hangings.
Experiment with copper, brass, and silver hardware to bring together your polymer clay masterpiece. Add string tassels to finalize your look.
Geometric Wall Hanging from Alice and Lois
3. Cactus Ring Holder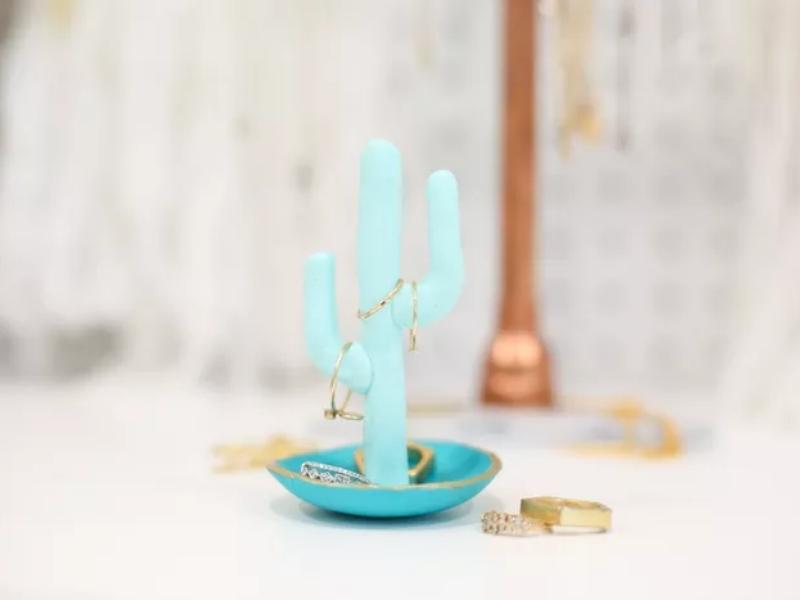 A cactus-shaped ring holder is exactly what you need to store your jewelry efficiently.
This easy DIY project will add a statement piece to your room, all while organizing your accessories.
Your polymer cactus works as the perfect ring stand.
Cactus Ring Holder from The Spruce Crafts
4. Stamped Clay Succulent Pots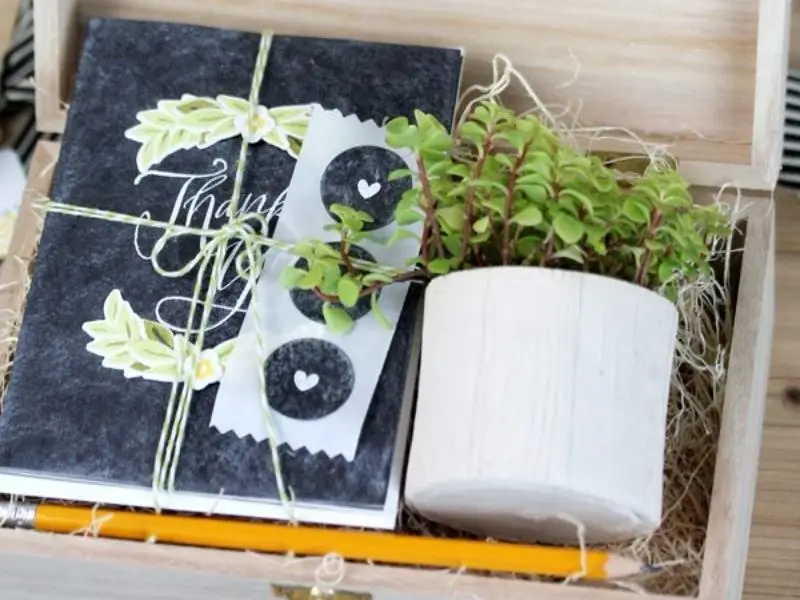 Use professional stamping tools or any sharp object to form patterns on your clay planters.
Make these in sets of three or four and display them in clusters. You can make them for your own home or give them as a super special gift.
Stamped Clay Succulent Pots from Damask Love
5. Faux Leather Mini Baskets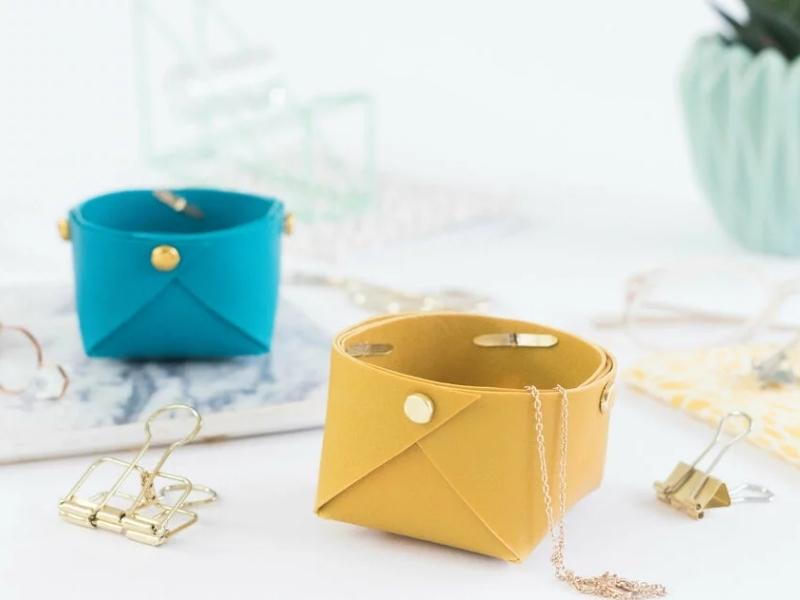 Because leather-effect polymer clay remains pliable after baking, it's easy to shape and assemble it using split pins.
These mini baskets will keep your workspace tidy and will add a fun touch to your space.
FIMO leather-effect Mini baskets from STAEDTLER
6. Fox Leather Pouch
Utilizing the leather effect clay once more, you can create the cutest fox pouch ever.
Looking at this pouch, you'd never guess it's made out of polymer clay; it looks too realistic not to be leather.
FIMO leather-effect Fox pouch from STAEDTLER
7. Rainbow Magnets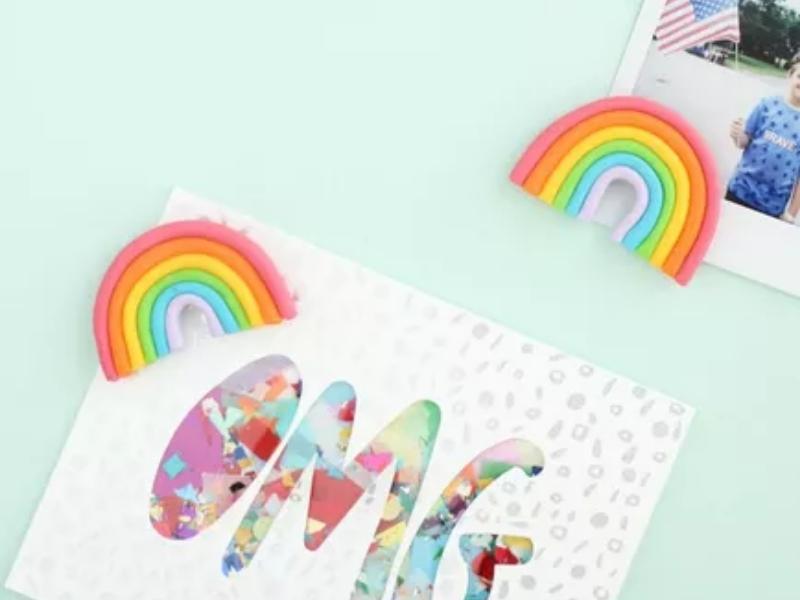 Add a fun pop of color to your kitchen with this super easy polymer clay project.
You can use the classic rainbow colors for a fun look or change them to neutrals and pastels for a more sophisticated style.
After your designs are baked and ready, use a hot glue gun to attach the clay to the magnet. Et voila! You're all set.
Rainbow Magnets from The Spruce Crafts
8. Polymer Clay Keychains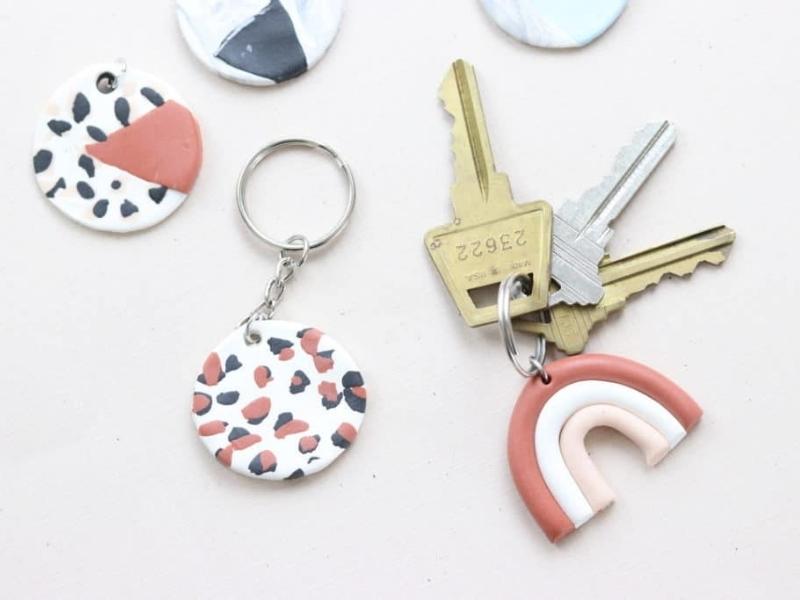 This DIY project is perfect for polymer clay beginners. Choose your colors, create your 2D or 3D designs, and pop them straight into the oven.
While your charm bakes, prepare your jump rings and keychain of choice.
Polymer Clay Keychains from Raising Nobles
9. Ice Cream Cone Wall Planters
Sculpting ice cream cone planters is one of the most effortless and most charming polymer clay ideas you can create.
All you need to do is roll out balls of clay, score them, secure them around aluminum foil cones, and bake them. And revive your walls with the final product.
Ice Cream Cone Wall Planters from Aww Sam
10. Beaded Necklace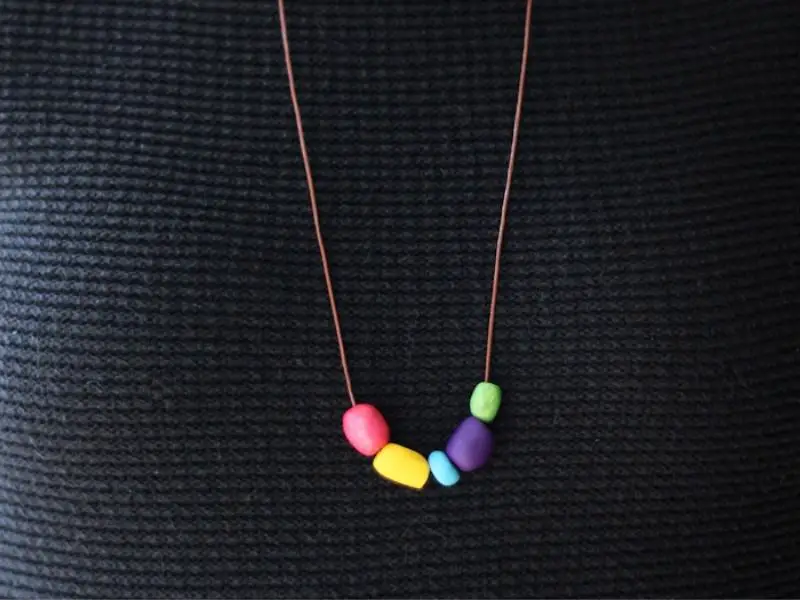 This one is perfect for the younger hands and minds. Give your children a chance to experiment with all the different shapes and colors.
Let them create their own beads and assemble them into beautiful necklaces of their creation.
Beaded Necklace from The Crafted Life
11. Monogrammed Bookmark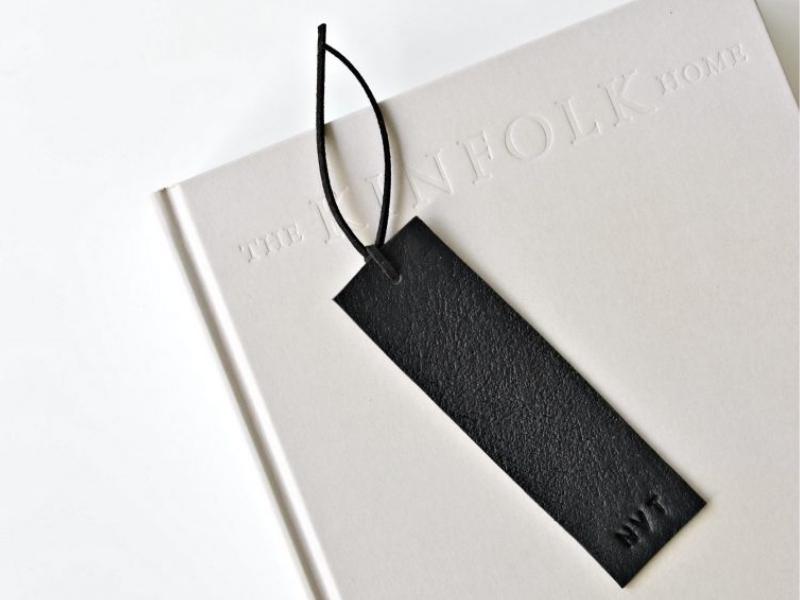 Nothing says "I care about you" more than a personalized monogram gift. Because pliable bookmarks are better, make sure you use leather-effect polymer clay for your personalized, handmade present.
Monogrammed Bookmark from Your DIY Family
12. Polymer Clay Beads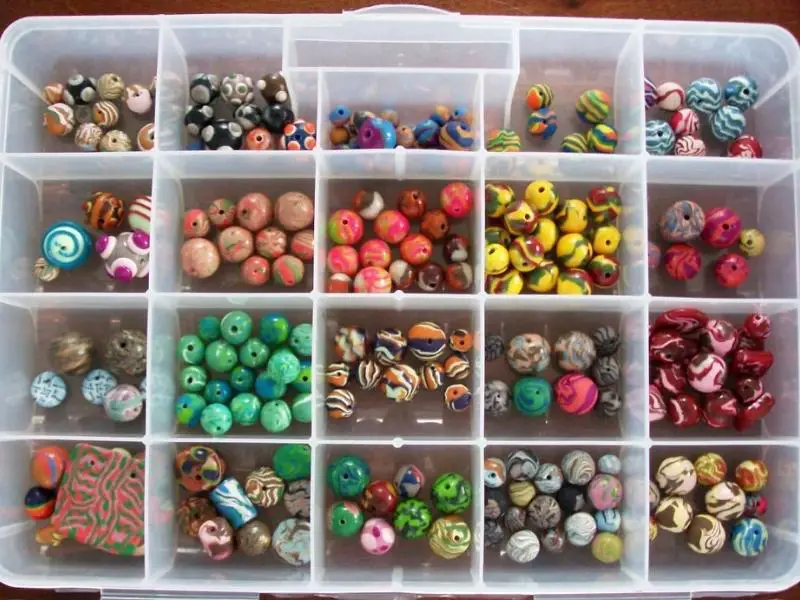 Here's an inexpensive way to make polymer clay beads. The two main things you'll need are wooden filler beads and patterned polymer clay canes.
The beads can then be used for accessories, keychains, or wall hangs. Oh, and they're also lightweight.
Polymer Clay Beads from Instructables craft
13. Polymer Clay Marble Coaster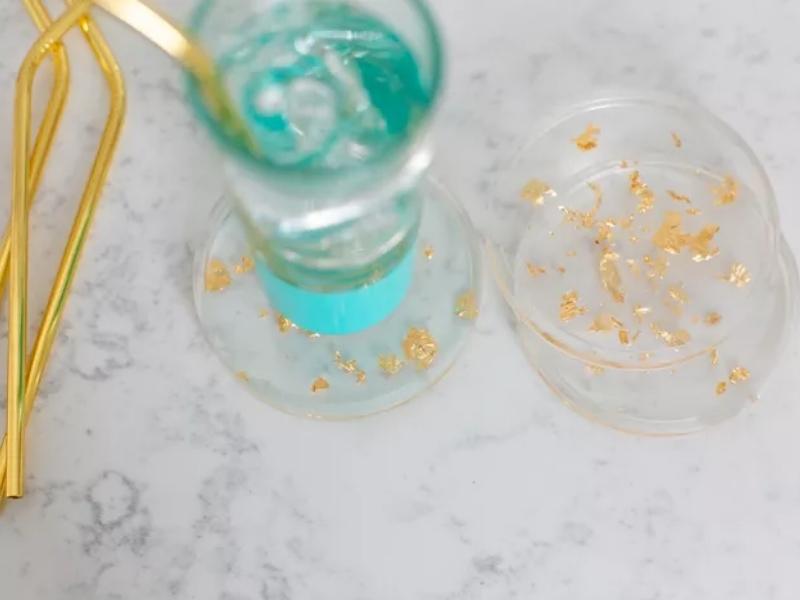 Save your tables with these gorgeous faux marble coasters. You can also add a gold leaf finish to the edges for an elevated look. Plus, sequins and dried flowers would add some glamour!
Marble Coasters from The Spruce Crafts
14. Polymer Clay Covered Pens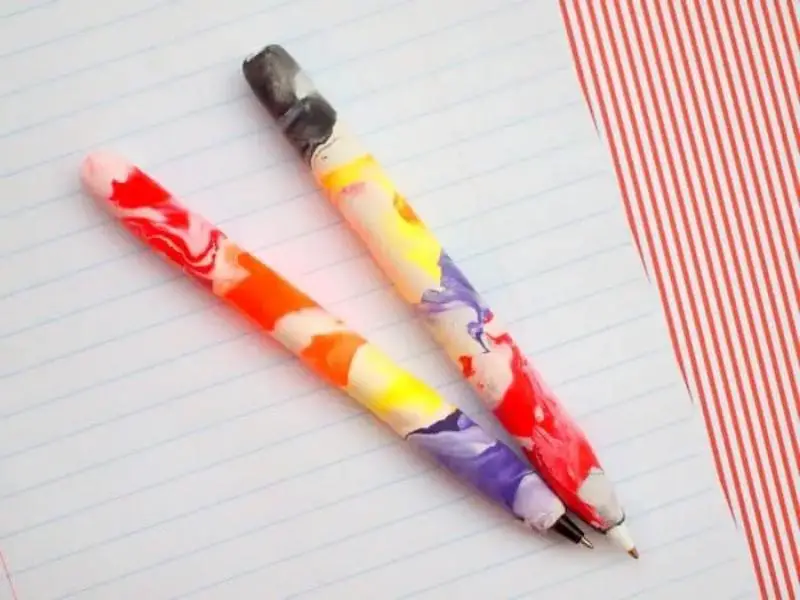 Create your own fun patterns to give your pens a unique look. This also works as an excellent gift for teacher's day.
In addition, they don't need any crafting skills; just grab the clay and start shaping!
Pro-tip: Always check that you have removed the ink before baking.
Clay-Covered Pens from DIY Candy
15. Standing Bud Vase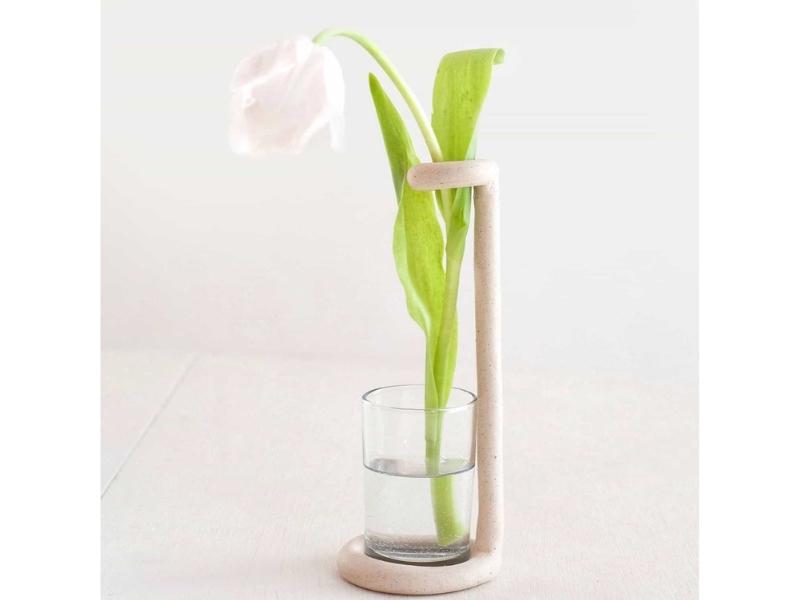 This project was inspired by a doll display stand! It's a statement piece of modern and minimalistic decor. You can add a single fresh flower to your vase for a delicate touch.
Standing Bud Vase from A Beautiful Mess
16. Polymer Clay Incense Holder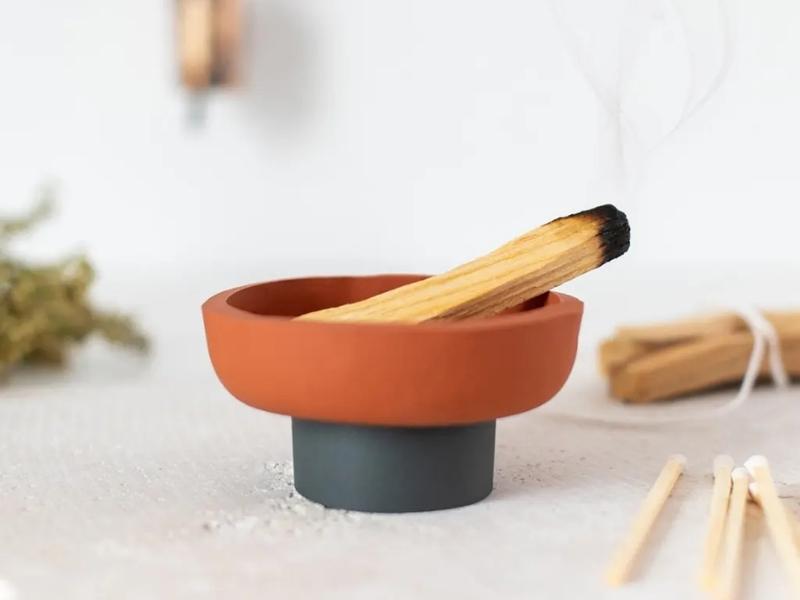 You can use polymer clay to create an insanely gorgeous incense holder that screams minimalist chic. Combine two colors to take your creation to the next level.
DIY Polymer Clay Incense Holder from ctrl + CURATE
17. Tabletop Tic-Tac-Toe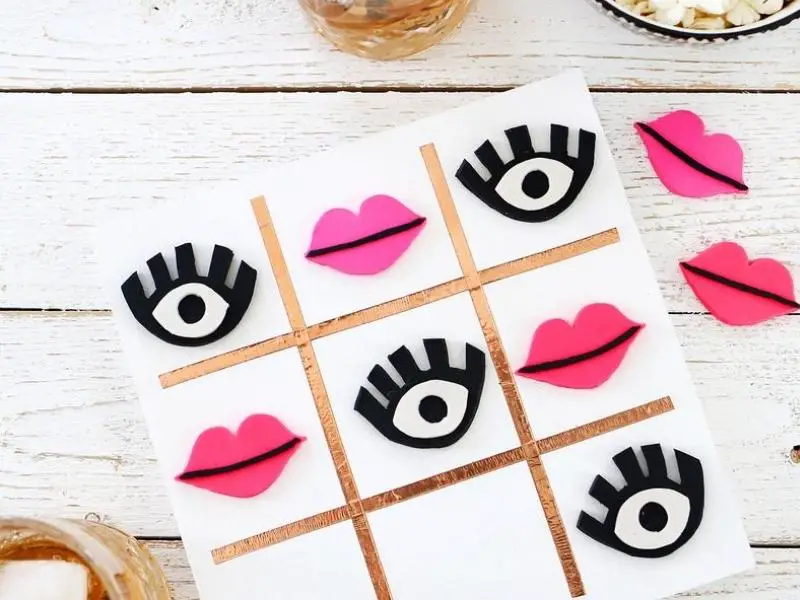 Because the regular X.O can be basic at times, add a playful touch to your game with this super fun-to-make tabletop Tic-Tac-Toe. This cool piece can double as coffee table decor, as well.
Tabletop Tic-Tac-Toe from A Beautiful Mess
18. Polymer Clay Tube Beads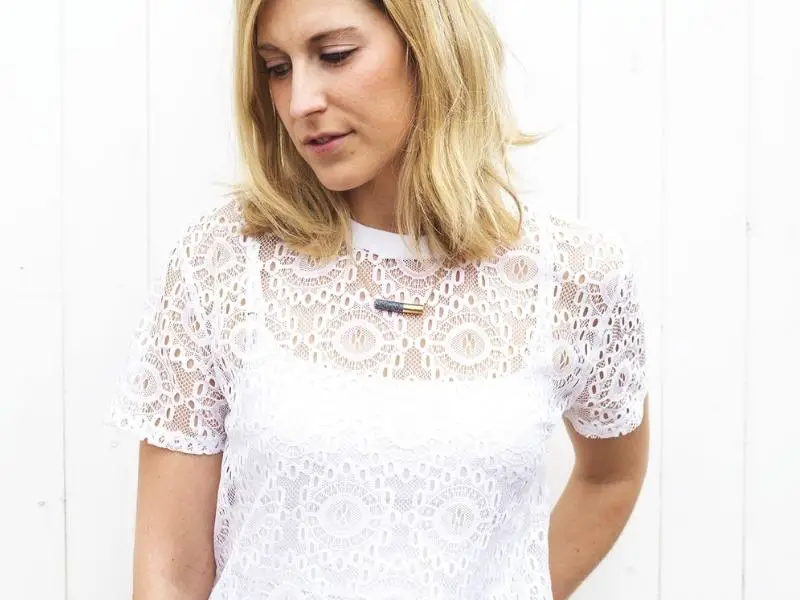 With a few simple steps, you can create one exquisite piece of fine jewelry. So start by getting gold metallic spray paint and a neck chain, and you'll have a beautiful necklace!
DIY Tube Bead Necklace from The Lovely Drawer
19. Marbled Clay Ring Dish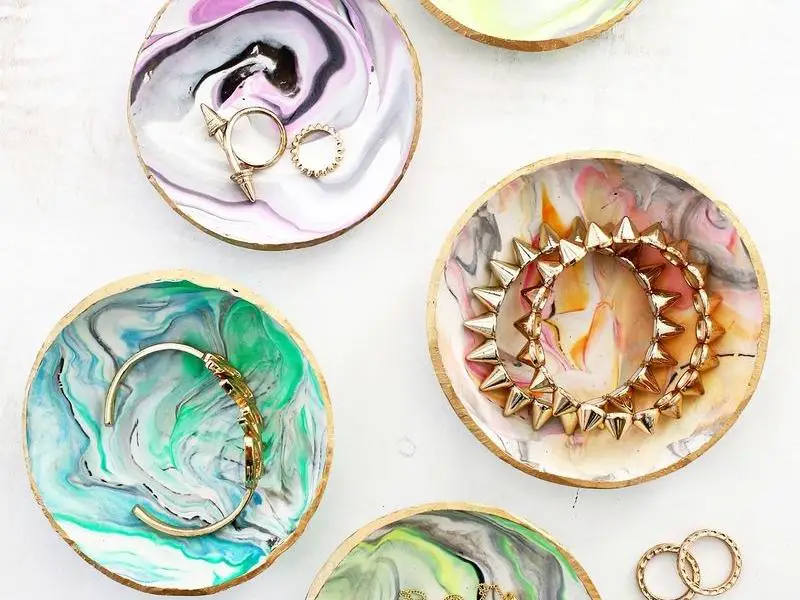 Here, you can create your very own polymer clay marbled ring dish. Mix and match different colors to make it your own.
These dishes come in handy for storing rings, jewelry, and other small items.
Follow this step-by-step tutorial from A Beautiful Mess to make a Marbled Clay Ring Dish.
20. Clay Petal Planter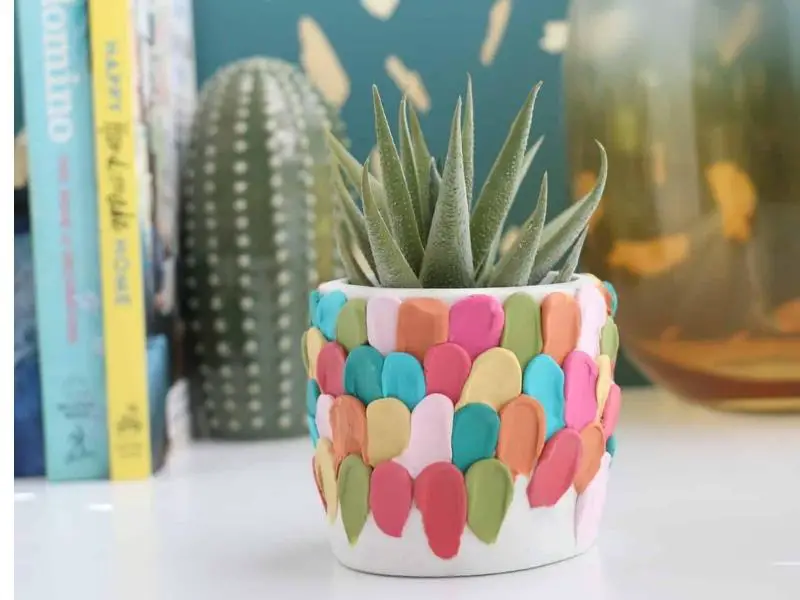 Treat your inner gardener to this polymer clay petal planter. It adds a unique pop of color to your home and can make a great gift as well.
Use your personal selection of colors for the petals or formulate your own.
You don't need to make the pots yourself; you can attach the petals to whichever planter you like.
Make a Clay Petal Planter from A Beautiful Mess
21. Polymer Clay Moon Garland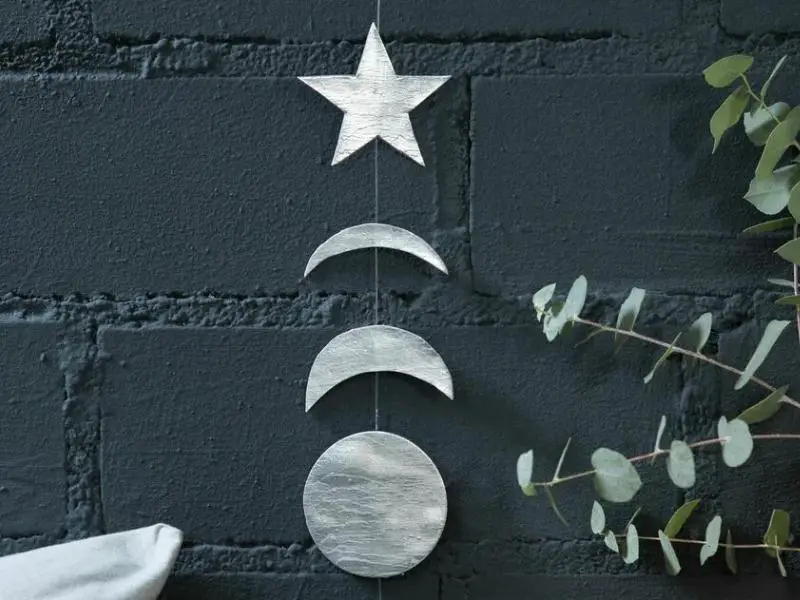 You're going to need metallic color polymer clay blocks and a silver leaf metal sheet layer for this one.
You'll have the opportunity to travel far away into the galaxy from your own home comfort! We can't say how attractive it looks hanging on your wall!
Hygge "" Moon garland from STAEDTLER
22. Polymer Clay Leather Jewelry
Create some statement polymer clay earrings with leather-effect polymer clay.
These cute earrings are so much fun to experiment with, and the kids love them too. Because of their unique texture, these earrings are cool gifts for friends and family.
DIY Polymer Clay Jewelry from Luloveshandmade
23. Polymer Clay Tea Light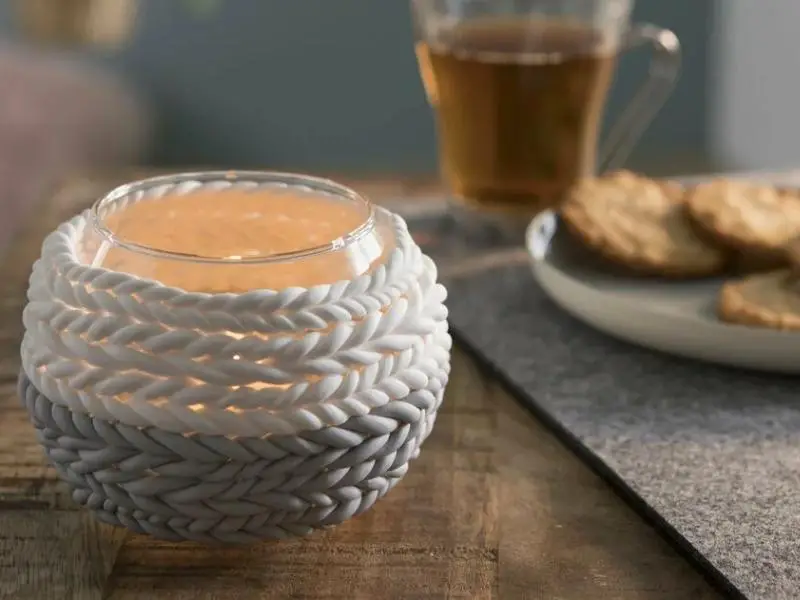 This is definitely one of the softest-looking polymer clay ideas on this list. The Hygge tea light is a simple polymer clay craft that results in a knit-looking tea light hugger.
Follow this braiding tutorial from STAEDTLER to make a fun, cozy Hygge Tea Light.
24. Personalized Keychain
If you're looking for fun, creative gift ideas, you just found one. Utilize the leather effect polymer clay once more to make these adorable leather keychains. Use pins to hold the ribbons around the keychain ring.
DIY Personalized Keychain from mein feenstaub
25. Polymer Clay Hair Barrettes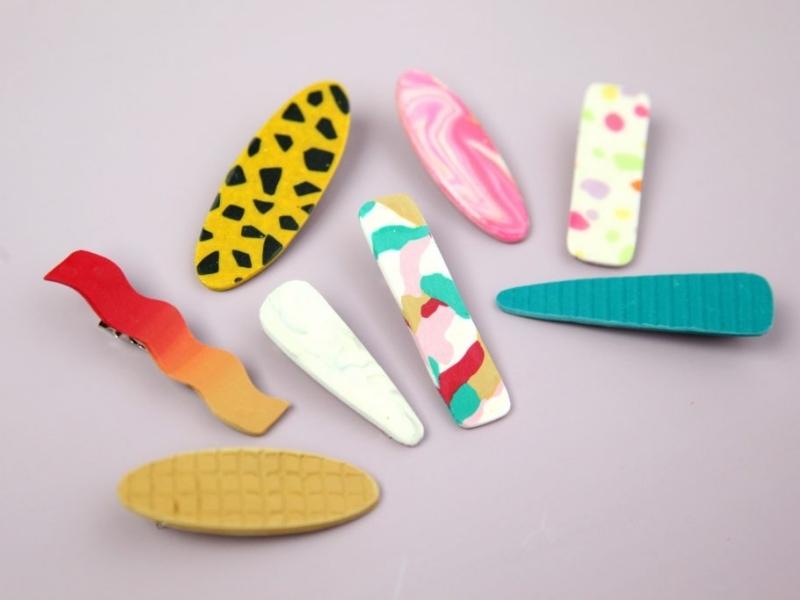 We're obsessed with these cute little clips. You'll make use of your cutting machines, Silhouette, or Cricut for this one.
You can choose the colors and sizes you wish and decorate your hair with these stylish clay barrettes!
Check this tutorial out from Pretty Life Girls to walk through the steps of creating these super fun Polymer Clay Hair Barrettes
26. Polymer Clay Christmas Ornaments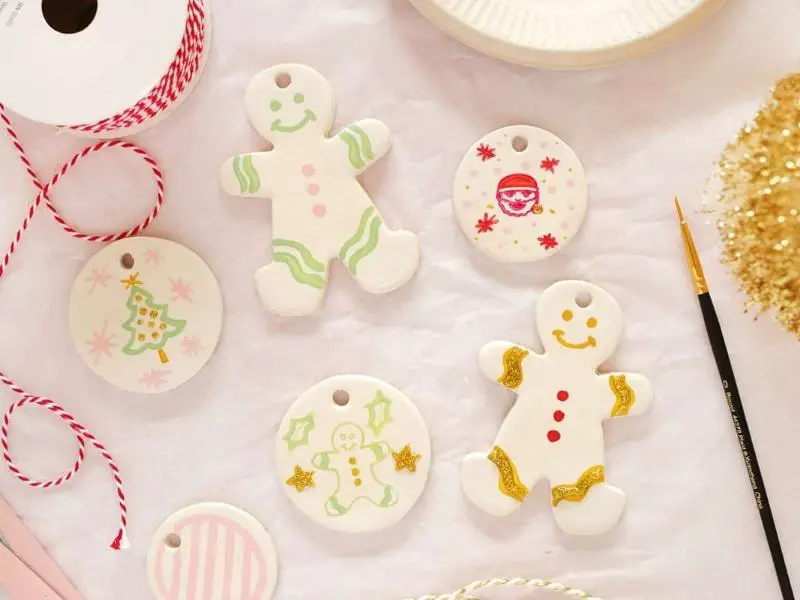 We just made your Christmas craft store trip a lot easier. Try these polymer clay ornaments this holiday season for unique Christmas tree decorations.
These are so much fun to make, and you can make a holiday game out of them. Kids love making these, and it's always fun to honor their cute creations.
Own Clay Ornaments from A Beautiful Mess
27. Terrazzo Cheese Knives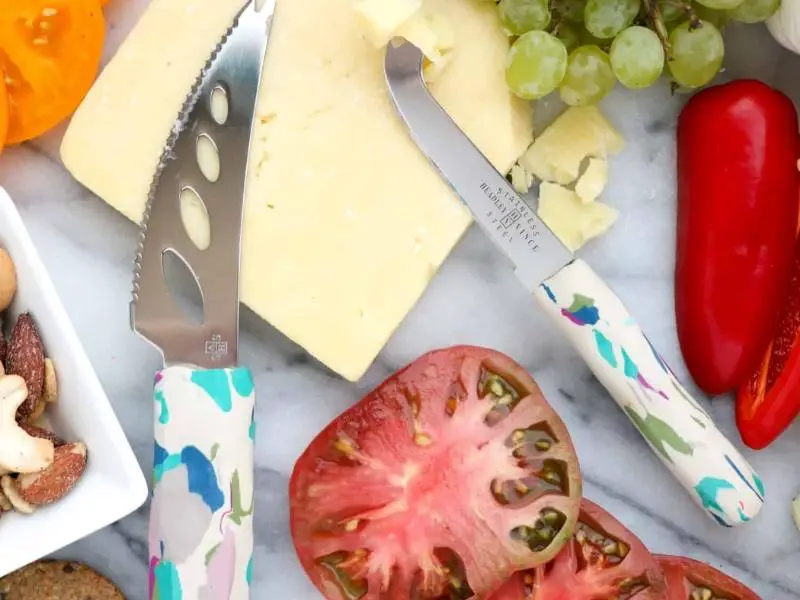 Decorate your cheese knife handles with this fun polymer clay project. These are great for beginners and will add a much-needed pop of color to your kitchen.
They also look so cute that you'd enjoy using them while preparing your cheese-based meal!
DIY Terrazzo Cheese Knives from A Beautiful Mess
28. Rainbow Cake Topper
This polymer clay craft is so easy and fun to make. Once ready, this cake topper can be used endlessly.
You can prepare yourself for a rainbow-themed party once you start crafting the rainbow cake topper!
DIY Rainbow Cake Topper from Tell Love and Party
29. Polymer Clay Door Knobs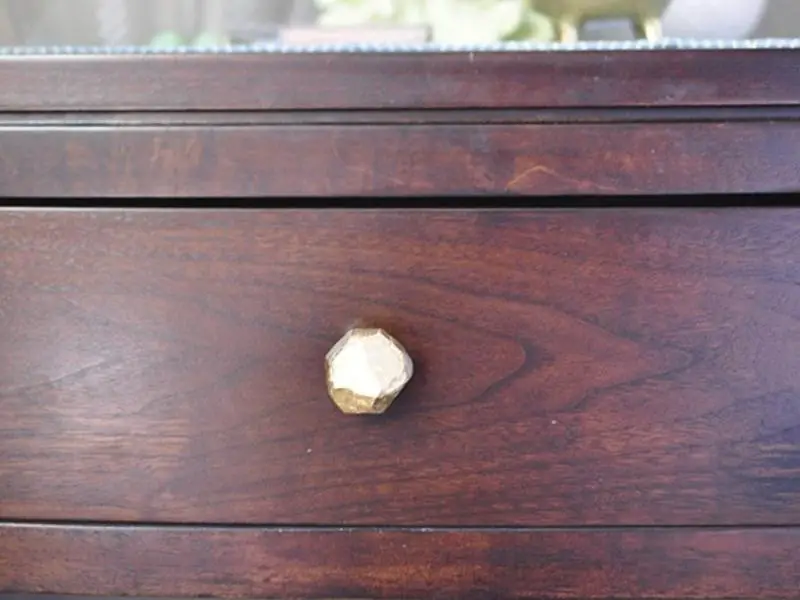 Do you have your eyes on some gorgeous gold door knobs but find them too expensive? This polymer clay craft project is all you need.
You're really going to embellish your doors using these real-looking clay door knobs at a fraction of the price!
Inexpensive Clay Knobs from Delineate your dwelling
30. Embossed Clay Stone Paperweights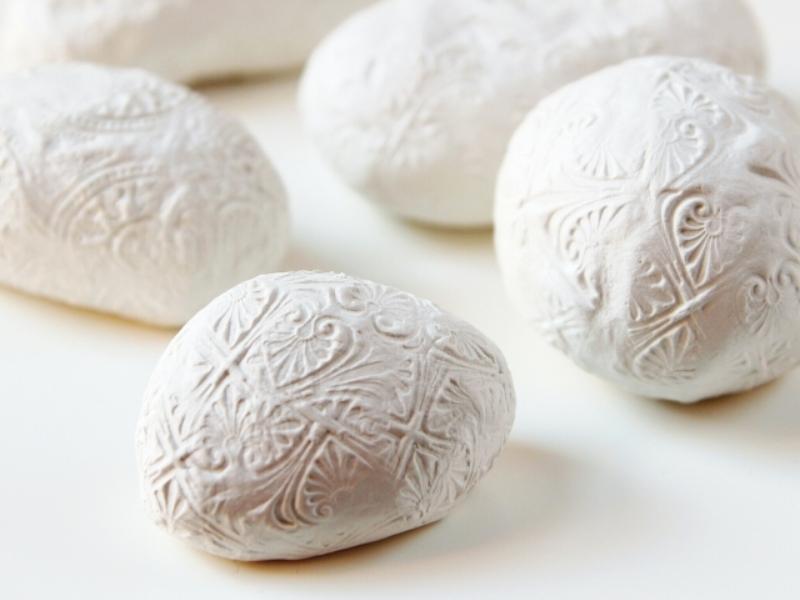 This is easily one of the simplest polymer clay ideas to make. This clay craft takes very minimal time and produces the most amazing paperweights.
Just a couple of stones and start crafting!
DIY Embossed Clay Stone Paperweights from Gathering Beauty
31. Spiral Clay Ring Dishes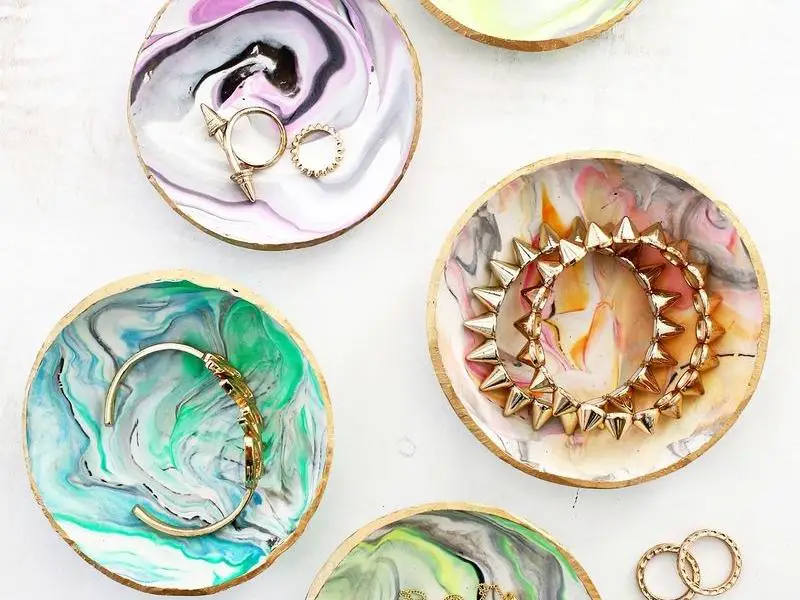 These spiral ring dishes are so much fun to make. Wrapping a string of polymer clay around itself produces the most adorable dish for your rings and jewelry.
DIY Clay Ring Dish from The Cottage Market
32. Speckled Polymer Clay Keychain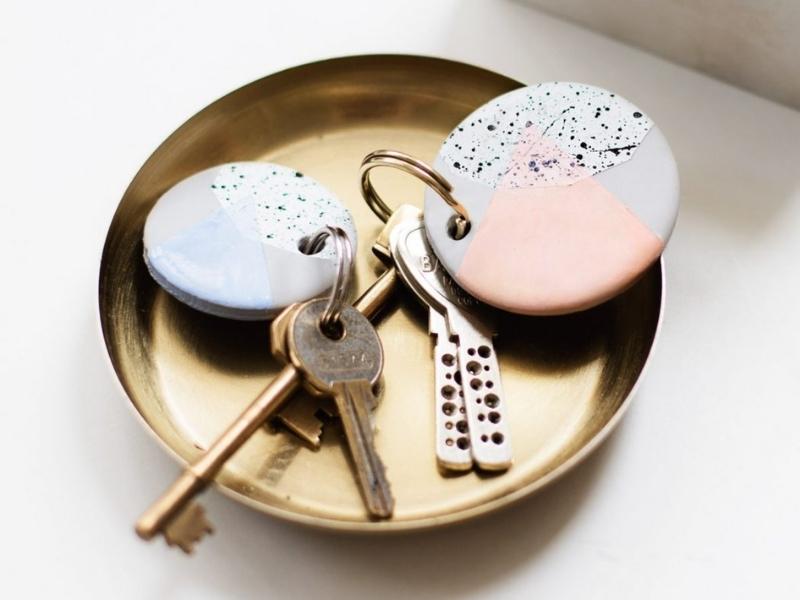 Create beautiful geometric keychain patterns with this super straightforward polymer clay tutorial. The design is strikingly gorgeous, and you'll never lose your keys again.
Speckled Polymer Clay Keychain from Sugar and Cloth
33. Polymer Clay Jewelry Crafts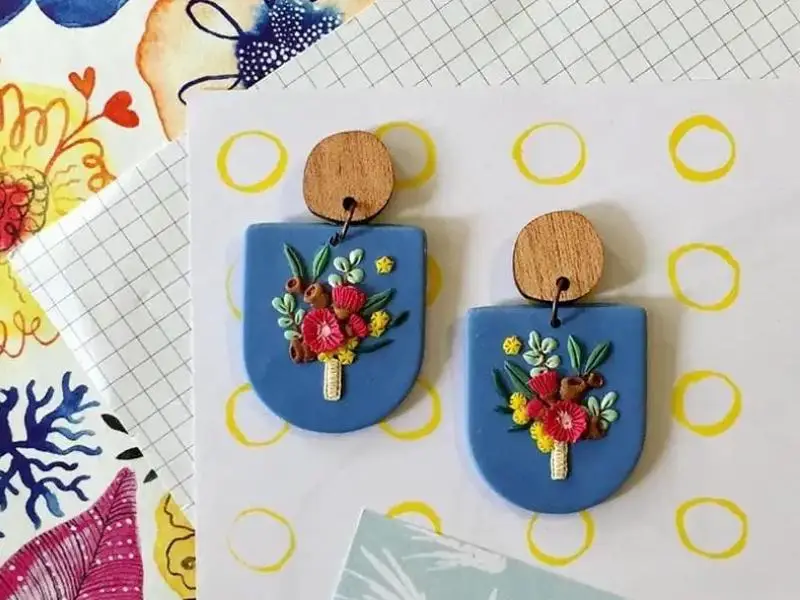 These polymer clay jewelry pieces have a vintage feel to them. They're super artsy and stand out. You can start crafting some exquisite jewelry and treat yourself to these pieces!
DIY Polymer Clay Jewelry Crafts from The Cottage Market
34. Polymer Clay Slab Earrings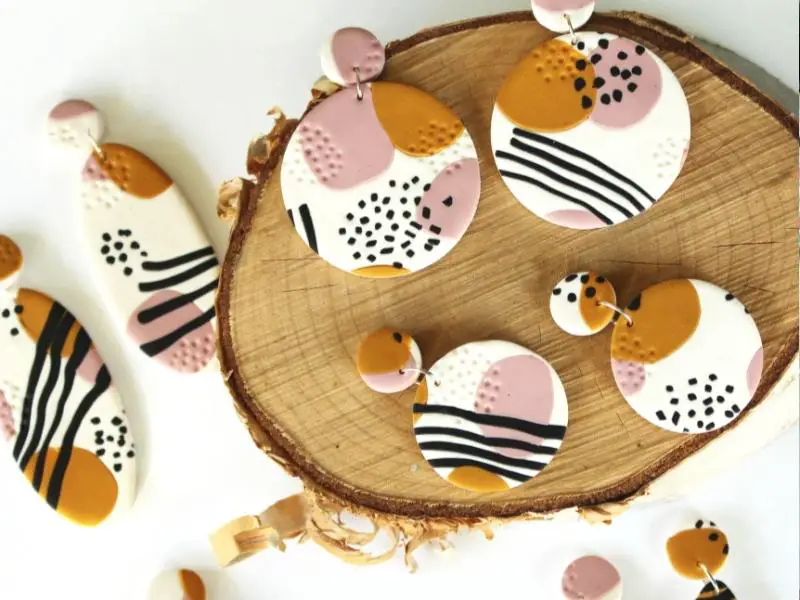 These earrings are so cool because they're easy to make, give unique creations, and produce many earrings with minimal effort.
You'll just need to relax, start playing with colors, and add one clay piece after another!
Polymer Clay Slab Earrings from My Vian
Bottom Line
The world of polymer clay is one with endless possibilities.
There are so many creative and functional polymer clay project ideas out there, and the range of difficulty and functionality is vast.
The clay is very versatile and can be glazed, painted, buffed, or sanded post-baking.
Comments
0 comments