I bought PaperMate InkJoy gel pens and my life was forever changed. And no, this isn't a sponsored post, I just LOVE the things.
I've posted about them on my Instagram feed, and when I put up my latest photo of them, my buddy Alison mentioned that you could use these with the Spirograph.
I've been eyeing the old Spirograph lately, willing myself to muster up the energy to lift it off the shelf, and boy did this do the trick. Thank you, Alison.
Hello, Spirograph.
Some more about Spirograph:
I hate using the non-circles to try to draw with, because they slip and make me cry.
I hate the circles that only make one single closed shape and then stop.
I hate the pen colors that come with it because they are boring and hateful.
So, I proceeded to Spirograph my little heart out yesterday, and Fen joined me. Beckett couldn't deal after his first failed attempt and he went back to naked stuffed animal wars.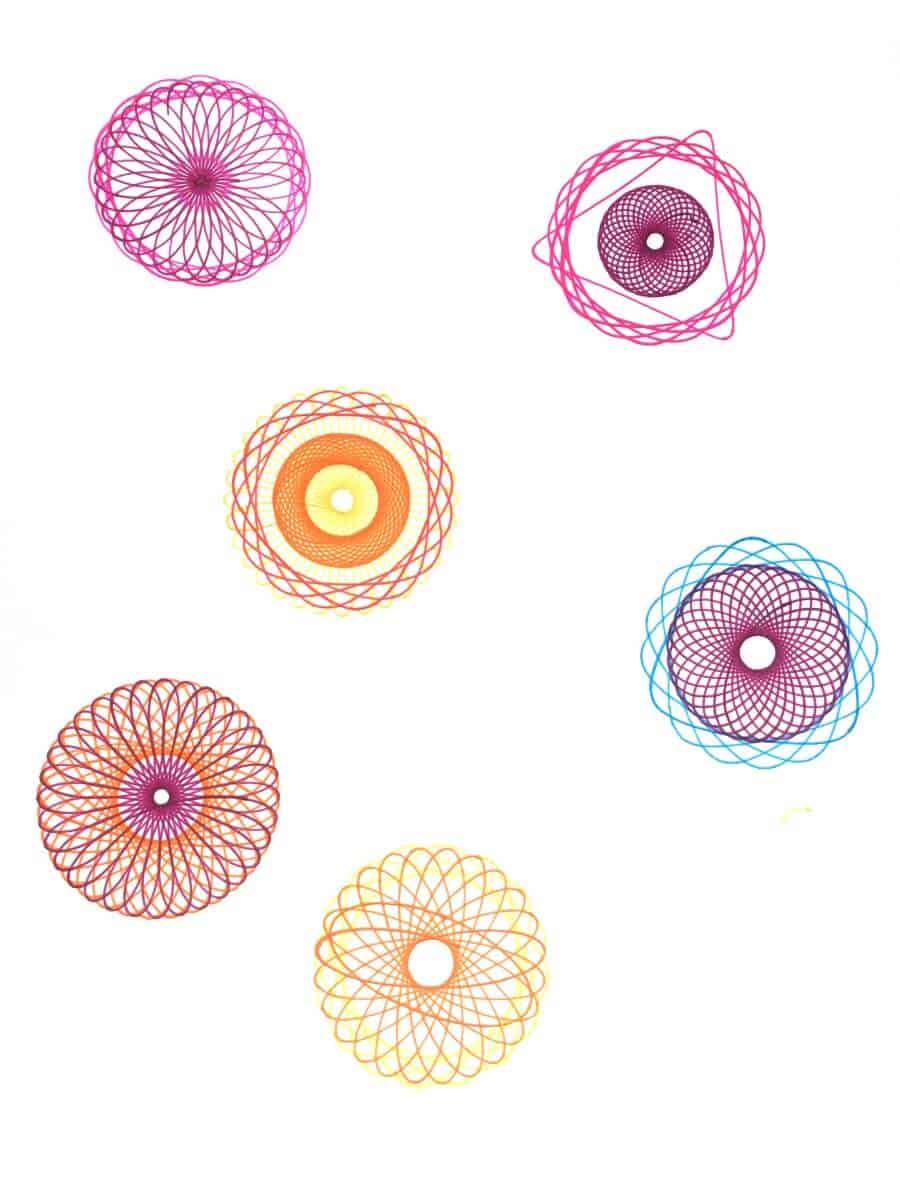 It was so fun and these are awesome pens for Spirograph. I had so much more patience than when I was a kid when I rushed through making designs. Remember when you'd get through almost the entire Spirograph pattern and then suddenly your hand would slip? There's no greater frustration.
I don't remember the original Spirograph coming with tacky goo to hold down the outer circles, either, but this is a life saver if you don't want your hands to cramp up like gnarled tree branches.
Spirograph Tips:
Please, for the love of your sanity, use card stock and not flimsy printer paper. The ink will rip through almost immediately.
Throw out the box and store your pieces in a gallon ziplock bag or plastic box with the pamphlet and paper.
Check out the pamphlet- it's full of Spirograph tricks
Experiment with warm colors together, cool colors together, and ALL THE COLORS
Make a card for someone
Make a small Spirograph design on your math homework and see if you get extra points
Color in some Spiro-designs
Make temporary tattoos from your scanned Spirograph designs with this tattoo paper
Oh, about the pens. I almost bought some more today and couldn't believe the price had gone down $5. Then I realized I was looking at the roller ball pens, which look deceptively like the gel pens. I haven't tried the roller ball pens, and can only imagine the sad sadness one might feel if one expects to be buying the gel pens but gets confused and buys stupid roller ball pens instead.
Resources Mentioned in This Post