How have I not seen this book before? It's so simple and lovely, with a positive message, and it's won like tons of awards. I happened to see it at the bookstore the other day and decided we would read it and follow it up with a painting project!
It's a quick and easy project, but it involves colors, shapes, numbers, and watercolor. All fine things for the preschool set to explore (or kinders) (or 10 year-olds- shhhhh, don't tell Fen I spilled the beans that she enjoyed this project, too.)
We read through the book once, then we got set up with:
Watercolor paper
Paintbrushes
Watercolor paints
I leafed through the book, page by page, showed Beckett the different dots and numbers, and asked if he wanted to paint them. He did!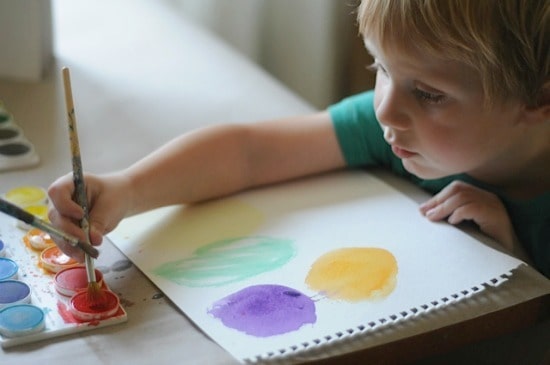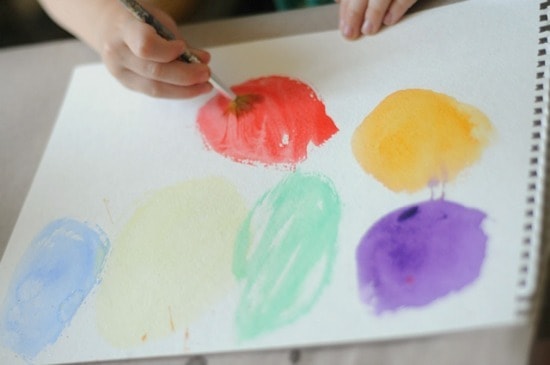 I like that he was working in the same medium the book dots were painted with, to get the same feel. I like that they were totally within his reach, and we talked about each of the colors of dots and what happened to them all in the book. I'm thinking this probably reinforces reading comprehension, right?
He stayed interested until after we got to the 1, then he felt the need to paint a rainbow.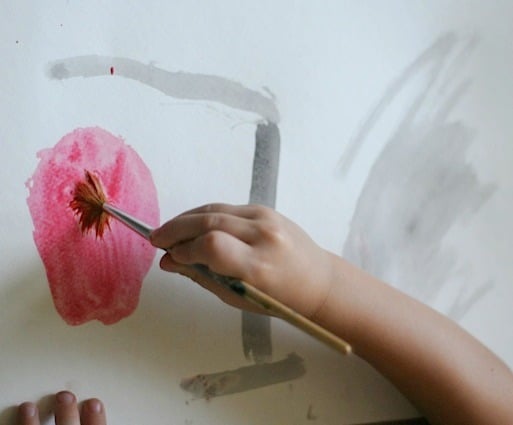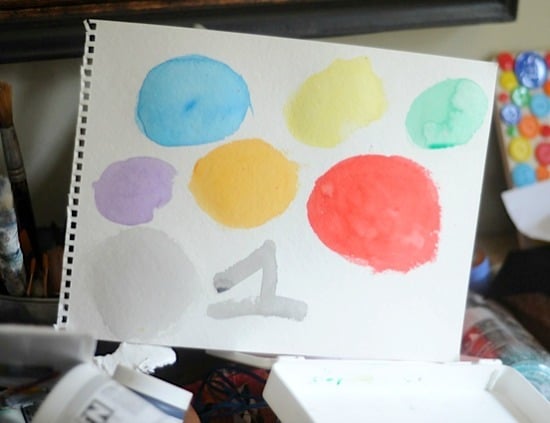 This is Fen's project. Proof that all ages of kids can get interested in all sorts of projects. Sweet!
Comments
0 comments