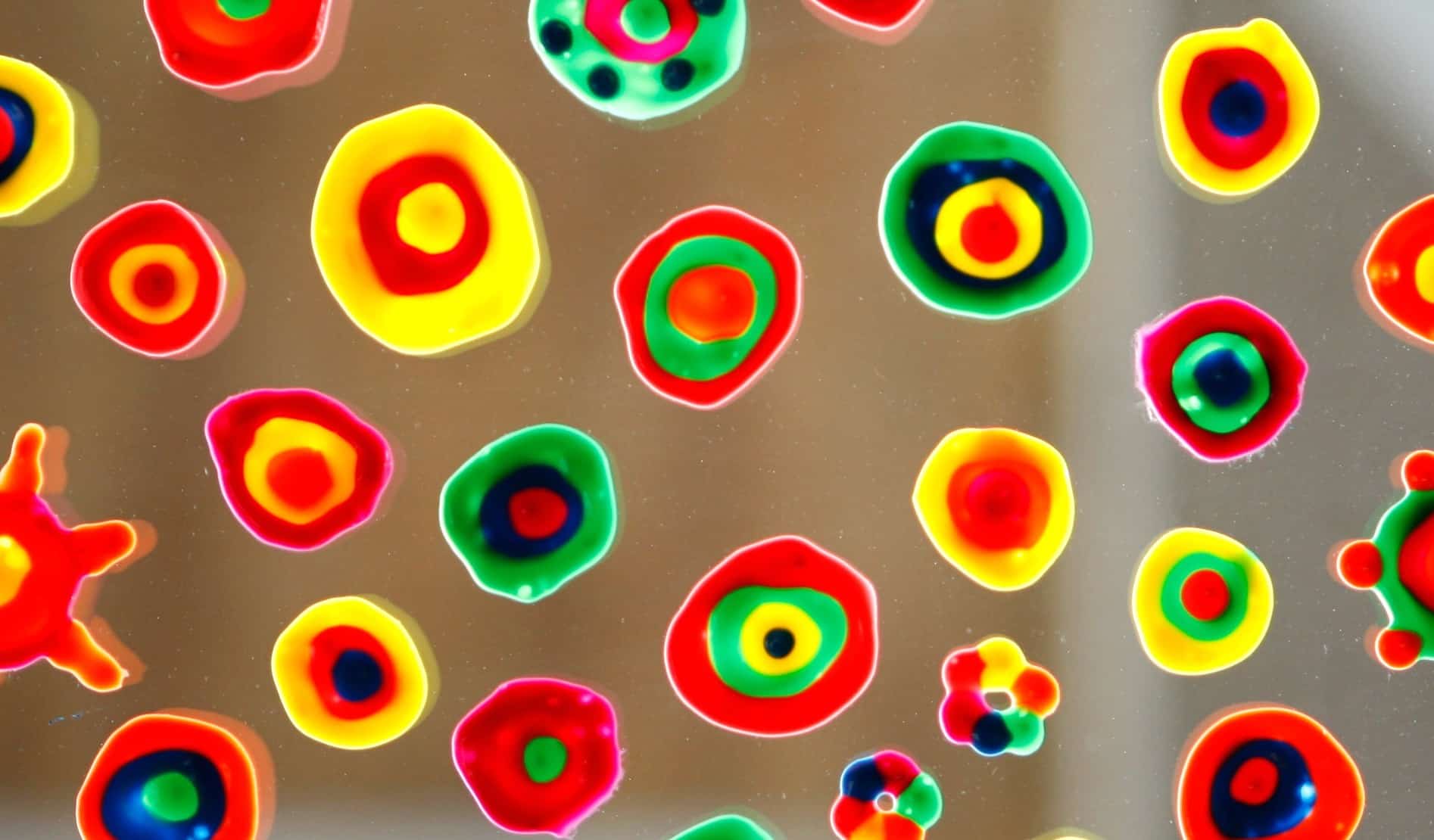 Every holiday I snap up a little packet of dumb gooey window clings from Target and lament the fact that there are hardly any in there. And then I start to think about how much they cost to make in China, and then I laugh at how foolish I am to spend so much money on them. Then I toss them in the cart along with the 13 other things I don't need from Target, and shimmy on home.
Beckett LOVES these things. He arranges them, rearranges them, uses them in giant epic battles across the sliding glass door, and makes them talk to him.
Fen showed me at one point that you could make puffy paint window clings, and she made a bunch to go onto this little plastic train case she had to store her nail polishes.
How awesome and kid-crafty is that above sentence?
Want to know the best and easiest way to make these? It's so easy, so easy, so easy. Like Sunday morning.
First of all, DON'T use wax paper. This stuff sticks to the wax paper and will cause much anger.
Grab a plastic Ziploc-like storage bag. I used a freezer bag for extra weight, and slipped a white piece of paper inside just so I wouldn't be looking at my brown table underneath the clings. You can also draw shapes on the paper if you want guides for your drawing.
Use bottles of fabric puffy paint, and draw on the bag with them. Warning: they will fart and splatter paint around, but you can gently corral the paint back to where it belongs with your fingernail or a credit card or something. It helps to shake the paint to the tip end of the bottle frequently.
Aren't these colors of puffy paint great? They're all neon and bright. They look great with the sun glowing through them. I made some flowers to celebrate Spring beautiful Spring, and then I started making little bullseye-shapes, because I LOVE THEM.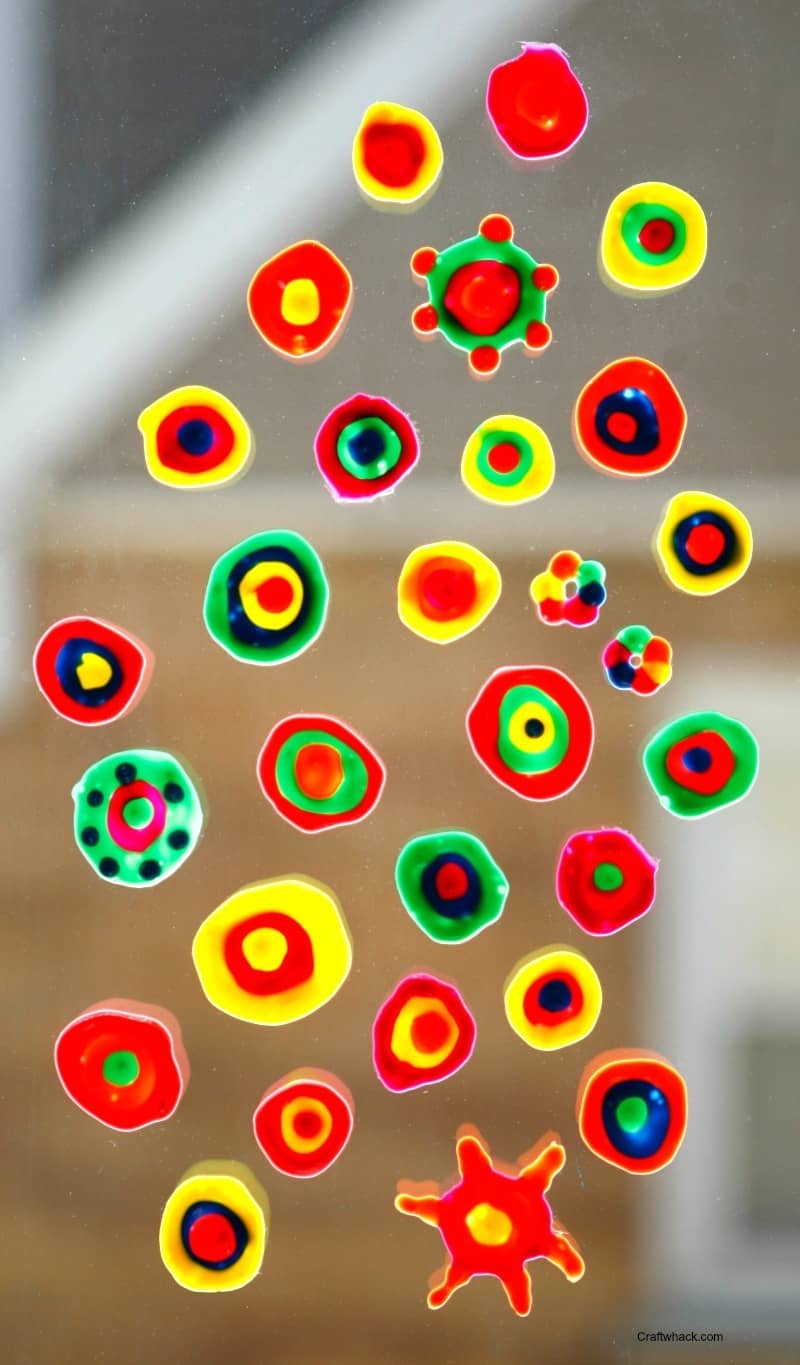 Look at all the color combinations! The shapes that are both dots AND stripes! The bendy tactility of the plastic paint. This is when I got excited and couldn't stop squirting paint out until I used up all of the bottles.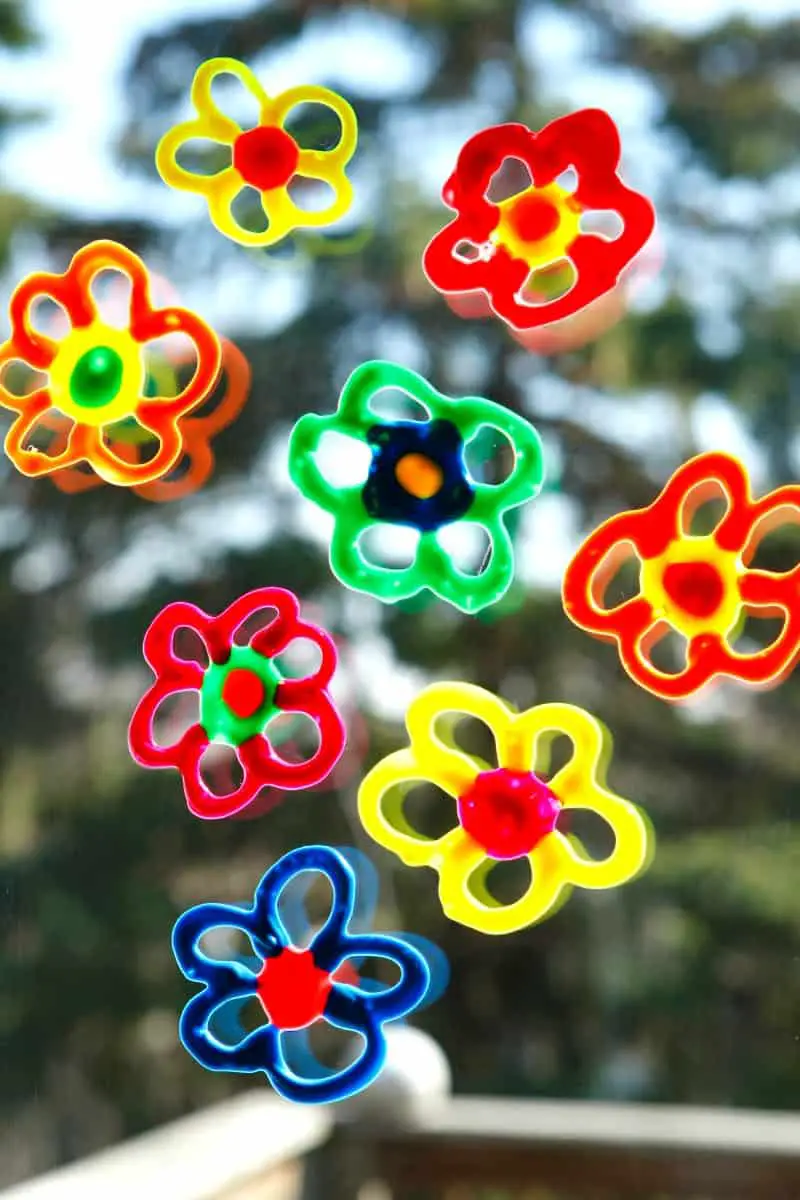 Play around and see what sorts of shapes ooze out of your subconscious, and please share them with me on Facebook or you can #Craftwhack on Instagram or Twitter.