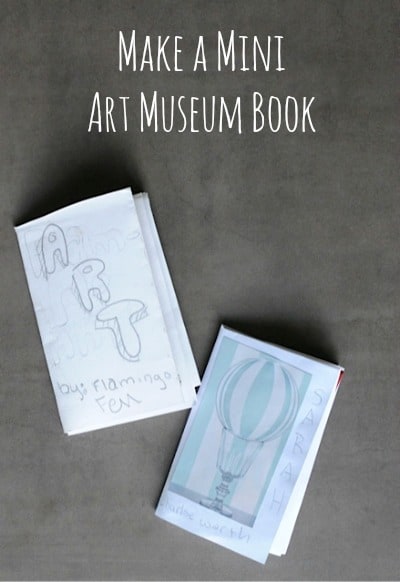 Summer art camp for Fen has come and gone this year, and one of my favorite things she made was a sort of side project for the kids to work on if they were finished with their main projects. They would make little blank books and fill them with artworks cut from art magazines.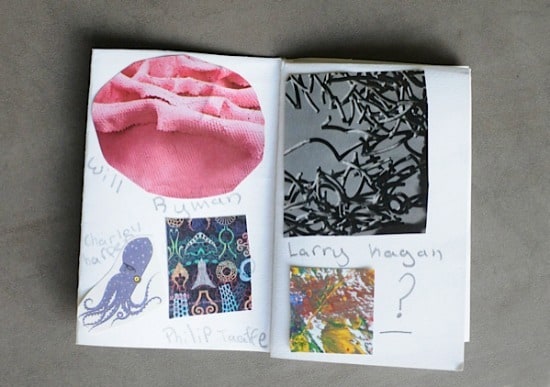 Fen loved doing this and showed me how to make one. We even took a special trip to the bookstore to buy a copy of Art In America, just to cut up.
Here's how you make a mini art museum book from a single piece of paper.
1. Take a piece of paper and fold it the short way.
2. Fold it again in the same direction, taking care to crease your folds.
3. Fold the two short ends in to meet each other.
4. Open the paper up and cut it in from the folded edge, along the middle crease, to the middle.
5. Pinch it open as shown…
…and fold it together to form the book pages. Fill it with art!