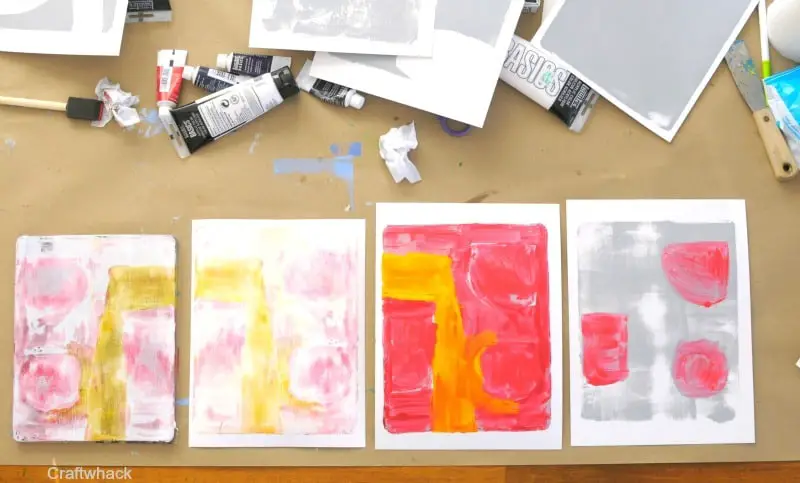 Many moons ago I was an artist. I suppose I still consider myself an artist, but I don't *exactly* have a body of work, and I'm not *exactly* making consistent work or selling it nowadays.
Although I'd like to- I miss it. I'm trying, playing, experimenting with materials and techniques to see what catches my fancy. I'm allowing myself the playtime and the luxury of having fun making art now, instead of holding myself to a rigid need to fill a gallery or come up with an eloquent artist statement. Most artist statement are junk anyway. Most artists make art and don't exactly have writing chops, AMIRIGHTFOLKS?
In and amongst my favorite materials I've tried lately is the Gelli plate. That gooey little rectangle of goo is hands down the coolest art invention of the past decade.
Who thought it up? Who even knew it would be so much fun to use? This thing is the bomb. It veritably pulls out all creative experimental urges and next thing you know, it's 2 hours, a pad of paper and 6 tubes of paint later, and you've got a stack of ART that you've made with your own little weird hands.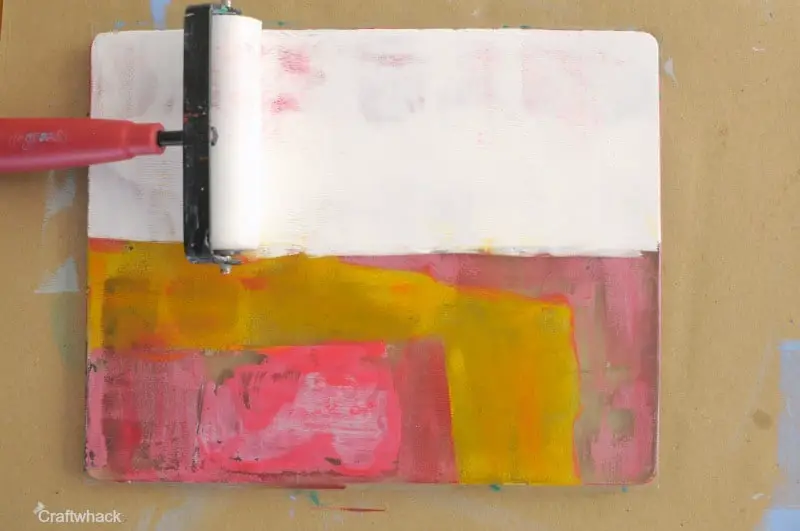 There are so many things you can do with this gelatinous slab, and the more you play, the more you discover. It's easy to go deep into the art-making meditative zone here.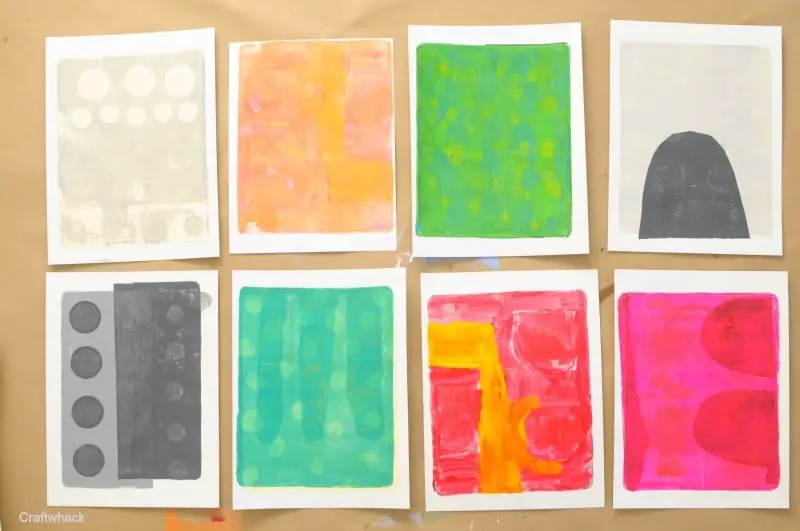 Here are some of the things I tried with my Gelli plate, but first- the materials I used:
Wax paper
Card stock or plain paper
Foam brushes
Watercolor or acrylic paintbrush
Now, the very first thing I tried on my Gelli plate was to drop little dots of 3 colors evenly around on the plate, barely roll over them with the brayer, and make a print. This gives you a riot of colorful blobs and is fascinating.
I looked at it for a moment, my brain exploded, and then I spent the afternoon trying everything I could think to do on that little transparent piece of awesomeness.
Gelli Plate Ideas
Here's what I did- remember that funny old thing you can do where you add "in bed" to the end of every sentence? Do that here, except add, "and make a print".
Roll a color all over your gelli, place cut or torn shapes of wax paper or plain paper where you want them.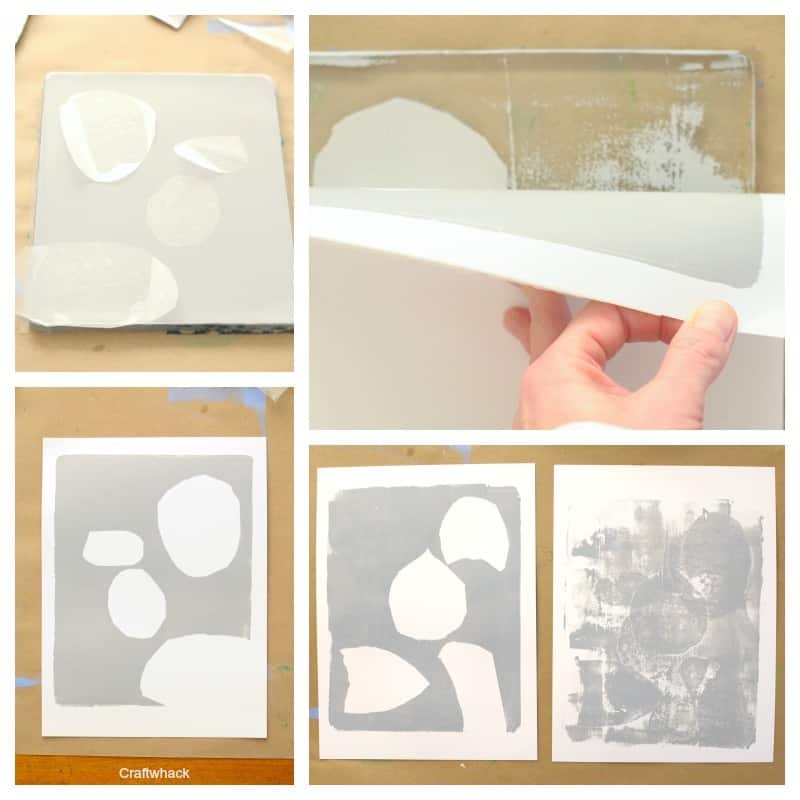 2. Roll a color onto the gelli, draw lines into the paint.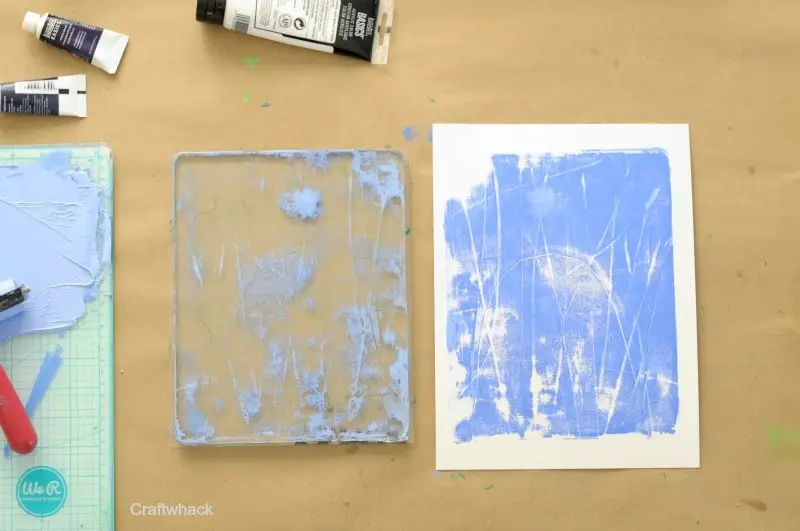 3. Roll a color on, then paint shapes of another color onto it.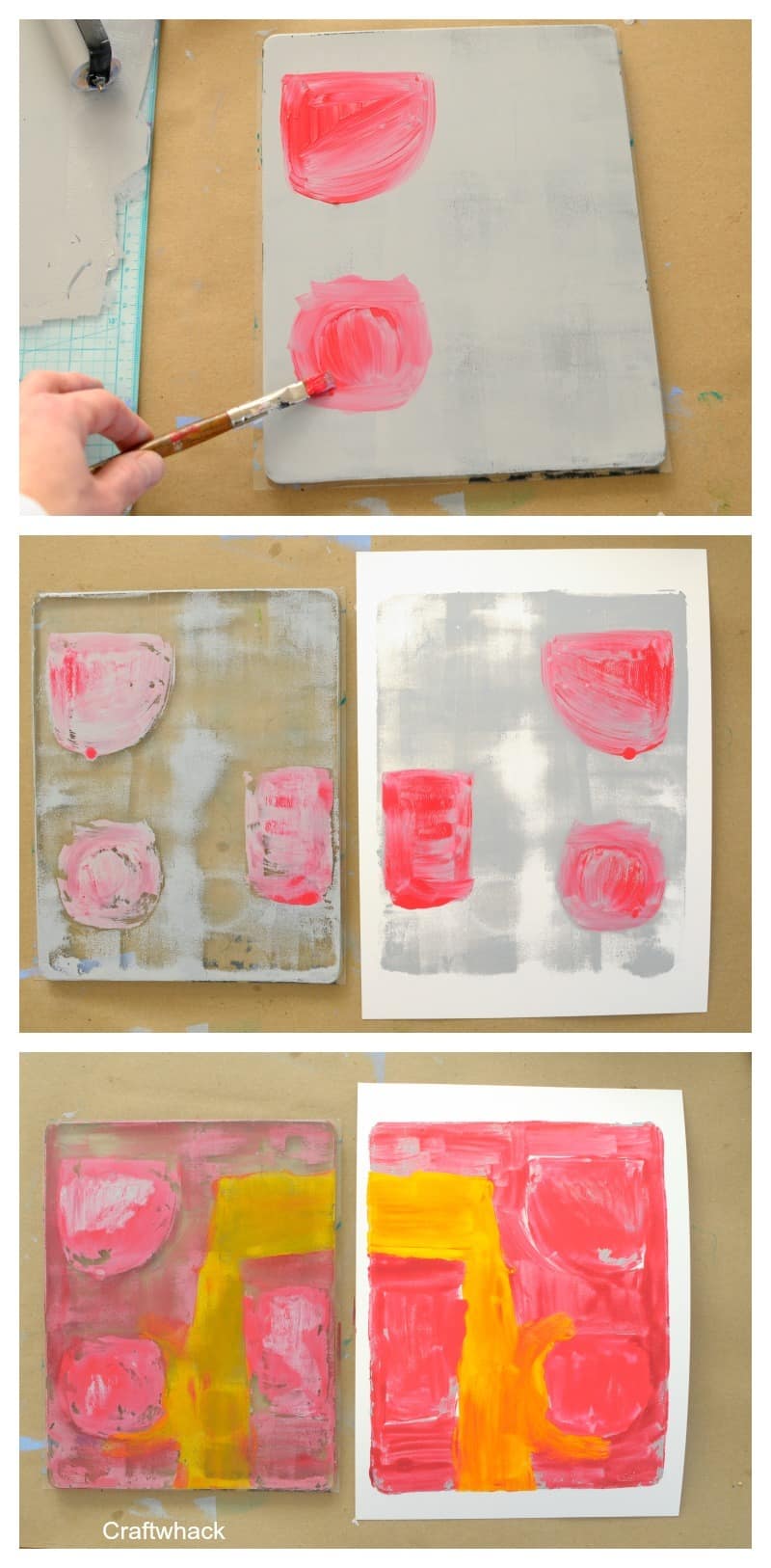 4. Roll another color over the gelli after you've already pulled your first print. The second color will act as the background to what paint is left on the gelli.
5. Use a piece of paper with something cut out of it as a stencil on your gelli.
6. Roll paint on the gelli, blot with a wadded up paper towel to create a textured look.
7. Lay string or yarn across your covered Gelli.
8. Finger paint into the covered Gelli.
9. Press small tangle cards into the painted surface to get cool tangle backgrounds.
10. Press stamps into the painted surface of the Gelli.
Get your Gelli plate here:
Pin it, boyyyyy: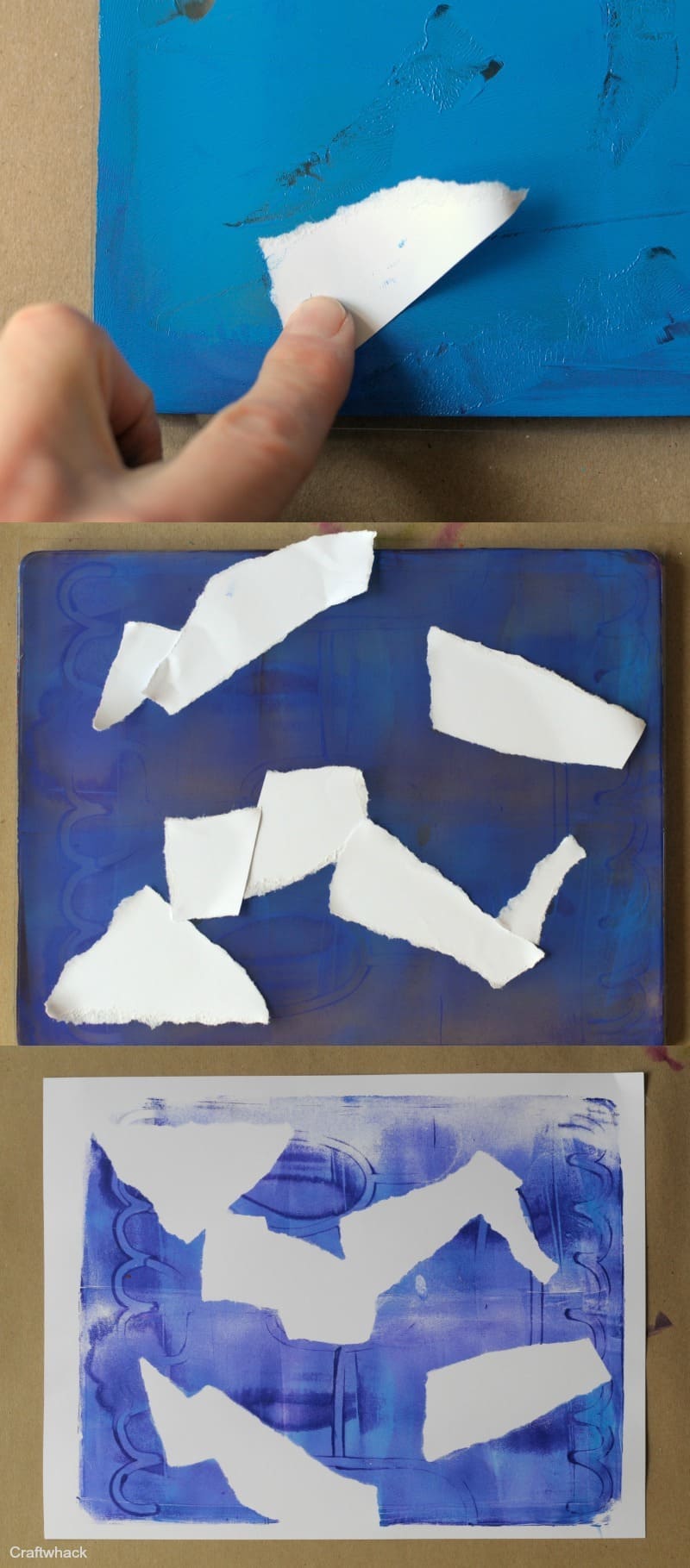 Oh, goodness. Check out this class by Carla Sonheim– it looks amazing! And you'll probably like gel transfer prints if you like making gelli prints.