It doesn't get much easier if you want to make your own journal covers. You just need 2 pens, a journal or 10
, a little time, a great podcast (I highly recommend The Unmistakable Creative and The Accidental Creative), and of course some snax. While you wear your slax. These are the fax.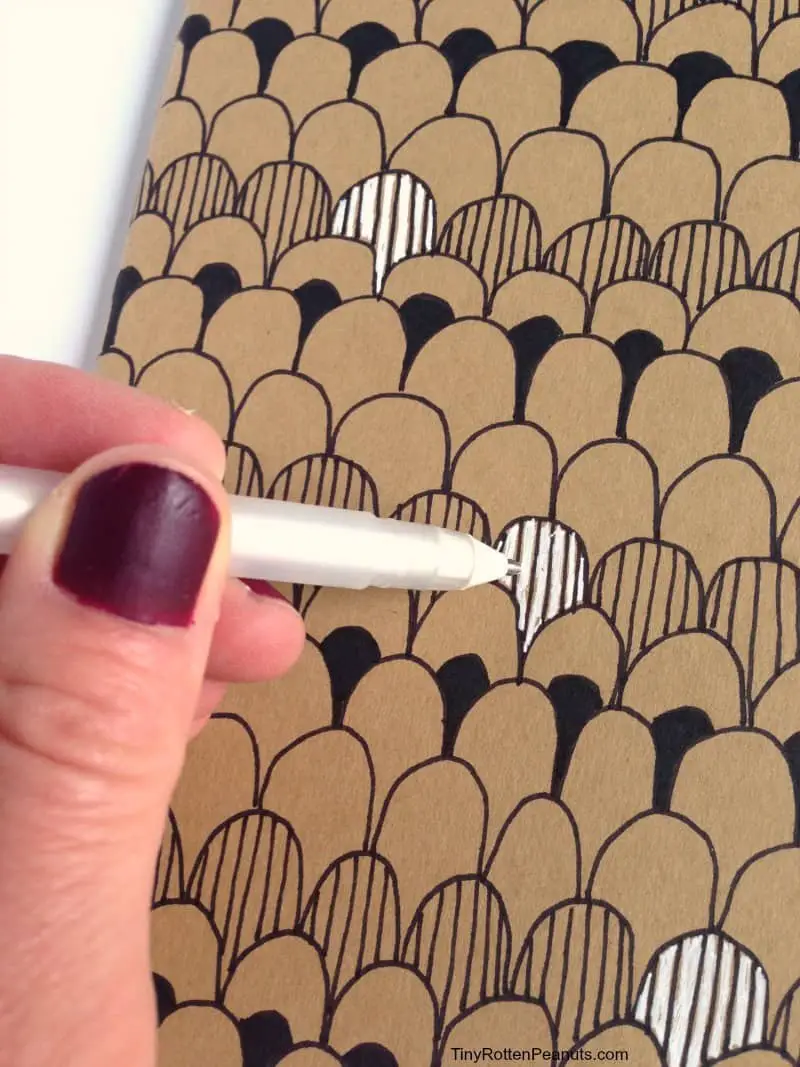 (See what happens when I give up wine for a few weeks?)
I've been up to my eyeballs in tangling and doodling lately, so I chose a few of my favorite easy patterns and drew them on with ultra fine Sharpie
. Then I went in with a white gelly pen
 for cool white accents.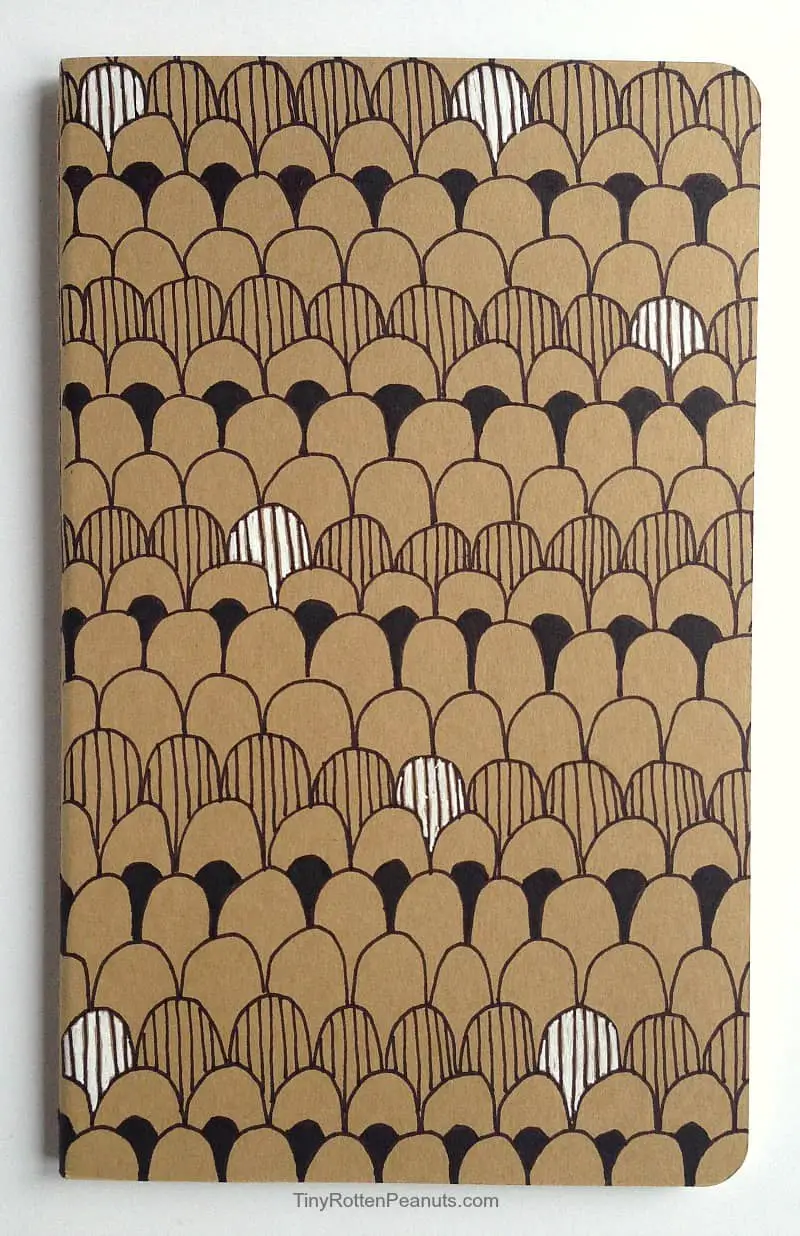 This first journal I started at the bottom. Just draw those little mountains across the bottom, then continue up the whole cover with mountains offset from the mountains below them. There are so many ways you can go back into this page of mountains. Infinite. Mountains for days. But I drew vertical stripes in every 4th row of mountains, then drew little black whatevers on the rows below the stripes. Then I went in and randomly colored in some of the stripes white.
This one looks like some weird items you would gaze at under a microscope, then fall into a deep, reflective hour of awe-stricken wonder at the infinitude of the universe. But really, they're just drawings! Ah, the power of art. If you want to make these, draw the inner 2 lines, then the 2-3 lines, rainbow-style, then the outer 2 lines. See how I made the inner lines closer together than the outer lines? Then draw little lines in the inner and outer bands, and color them in with the gelly pens.
I cannot believe I have never known about these gelly pens until recently. They are so awesome- the ink flows really well and it's pretty opaque. Sort of like being able to draw with white-out, but less goopy.
Have you tried the colored ones?
 Those are in my Amazon cart. They also have all these other weird pens like pastel colors that puff out a little when they're dry, metallic, sparkly… These will all be making their little ways into my life in the near future. PEN OBSESSION.
This bad boy was created by first drawing the vertical sets of double lines. Then I went down each column, drawing the parallel angled lines. Go across the cover, drawing the lines down the columns, then you can fill in ever other row with little stripes. (Do you love stripes as I do?) The vertical lines got GELLIED.
That combo of black, white, and kraft is just always perfect. Throw in some cool designs, and you have a little journal you'll want to carry around with you everywhere, slightly poking out of your bag so people eyeball it and think you're totally rad. Because you are totally rad.